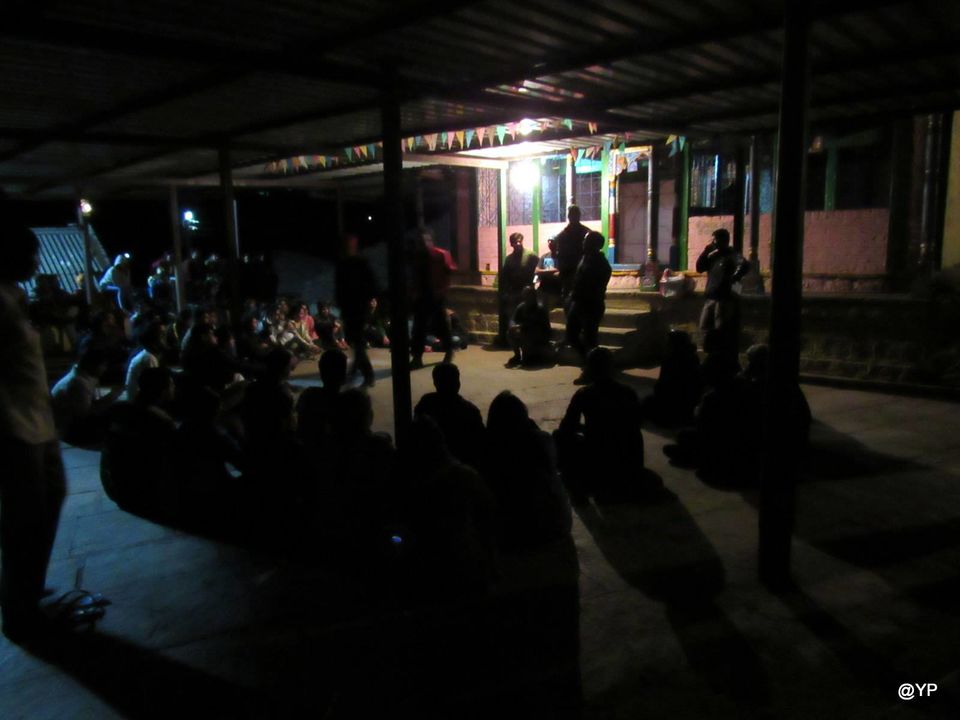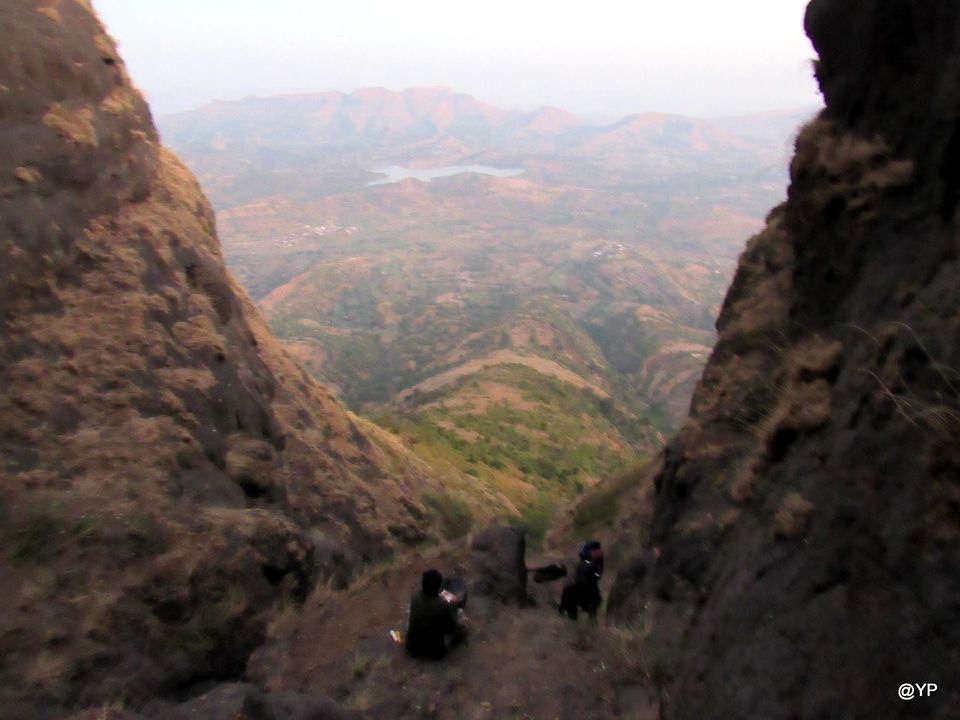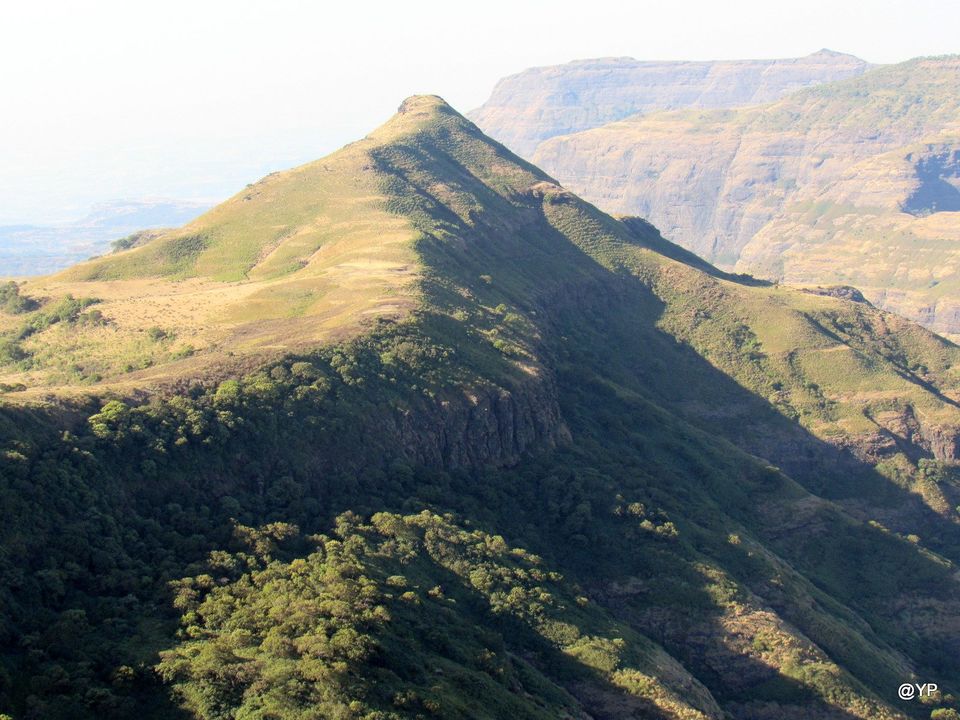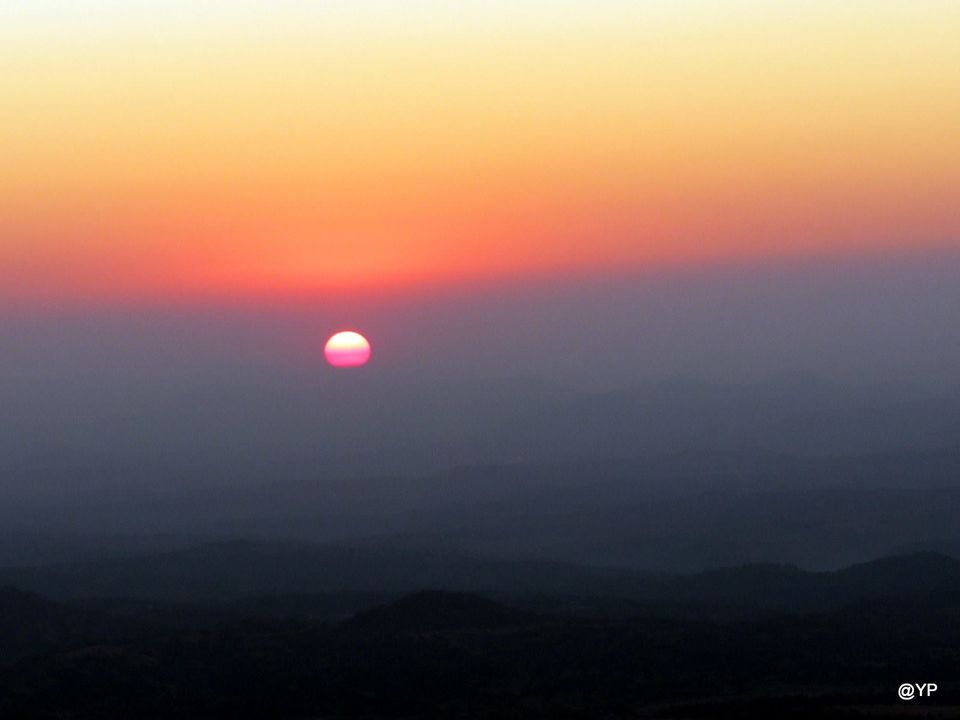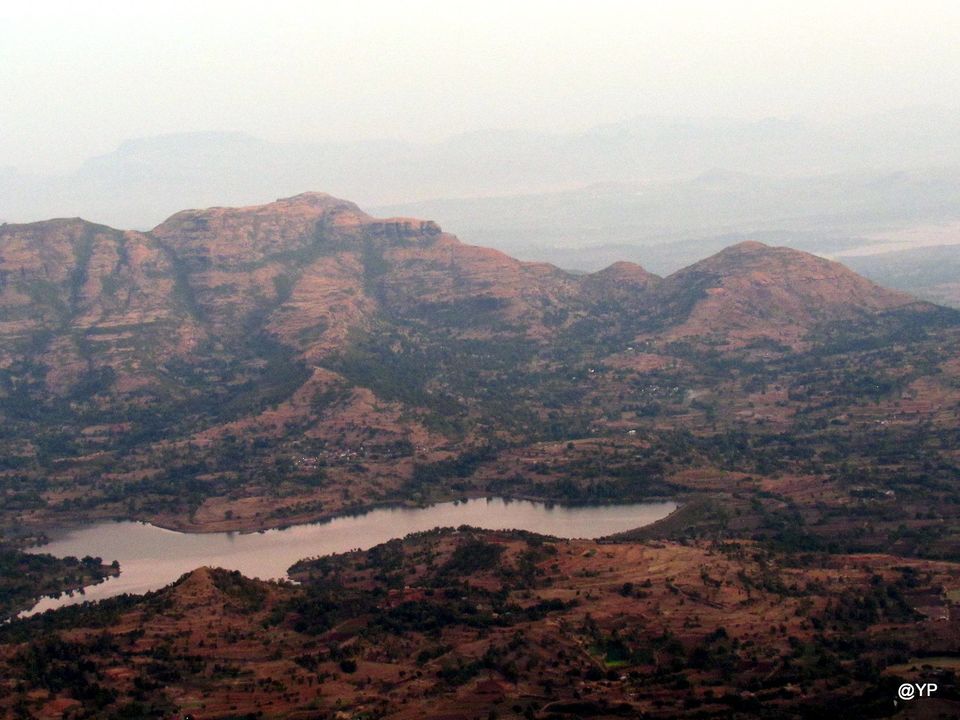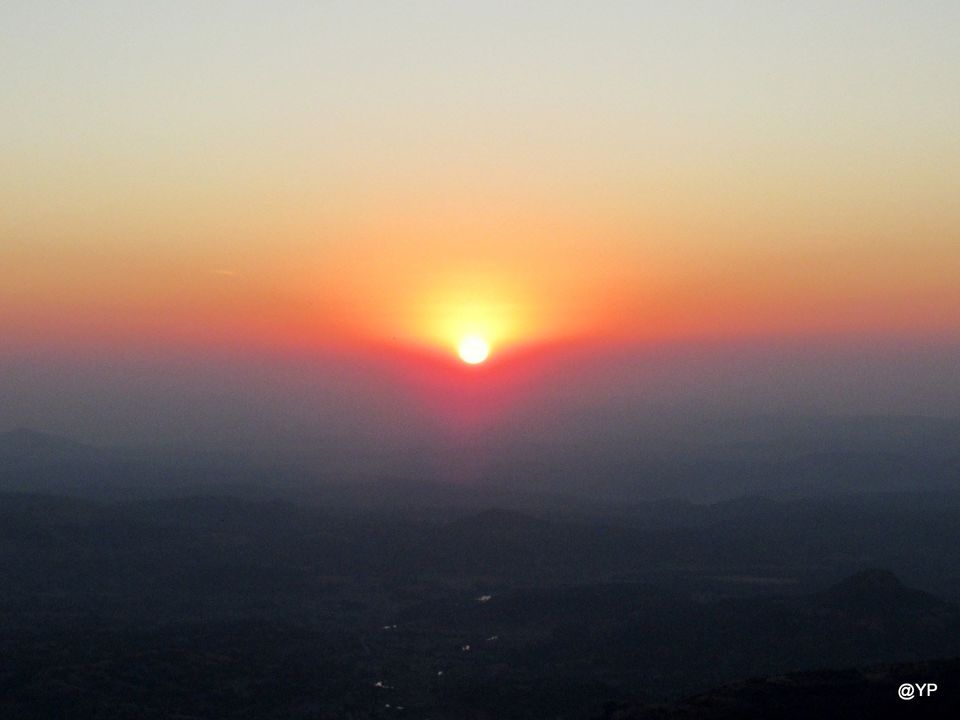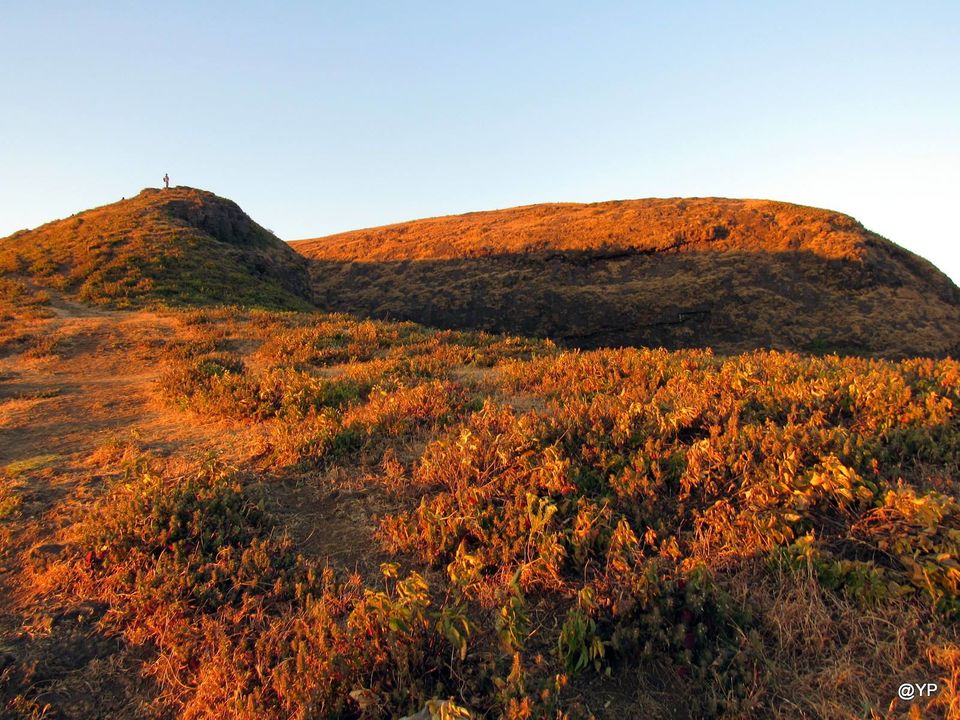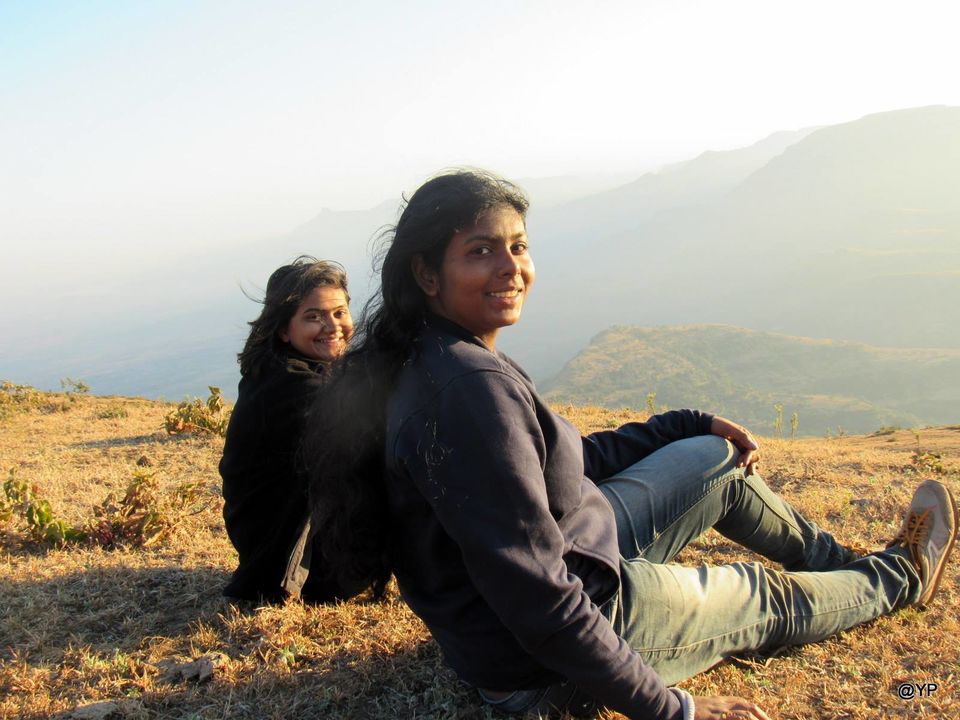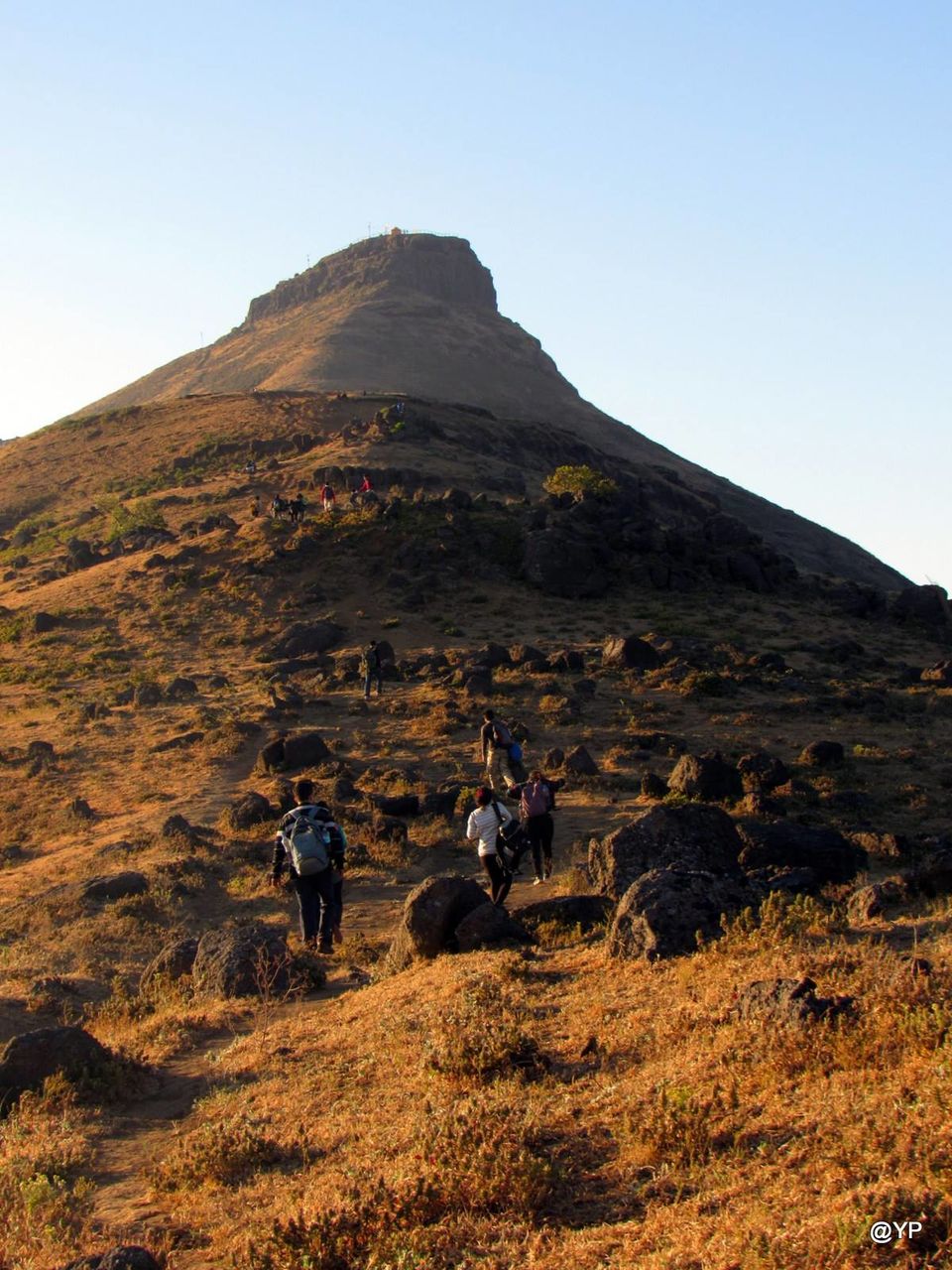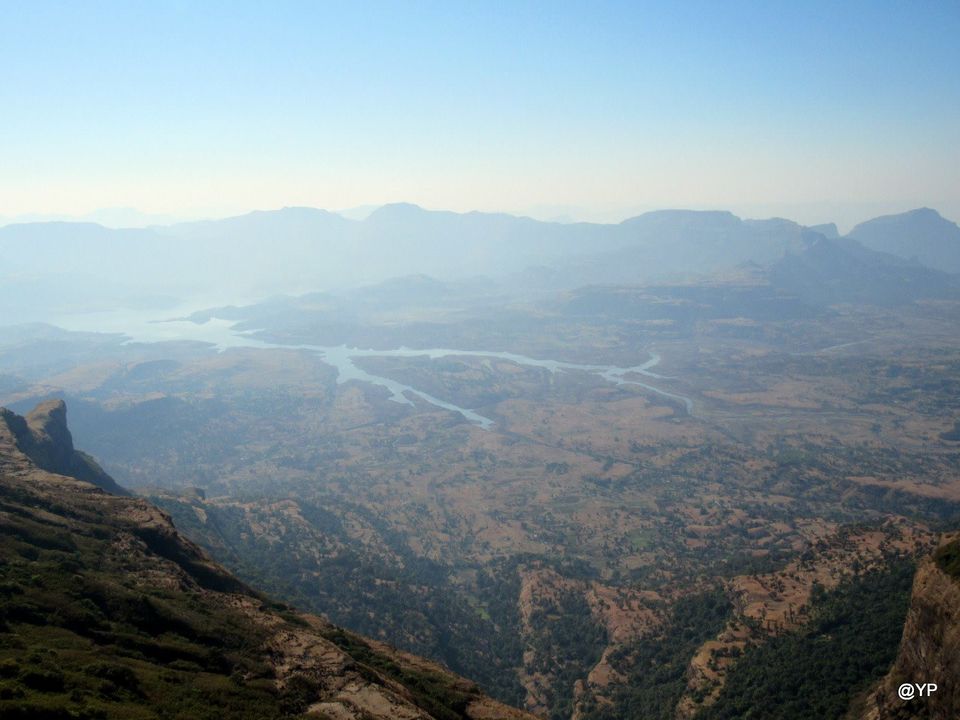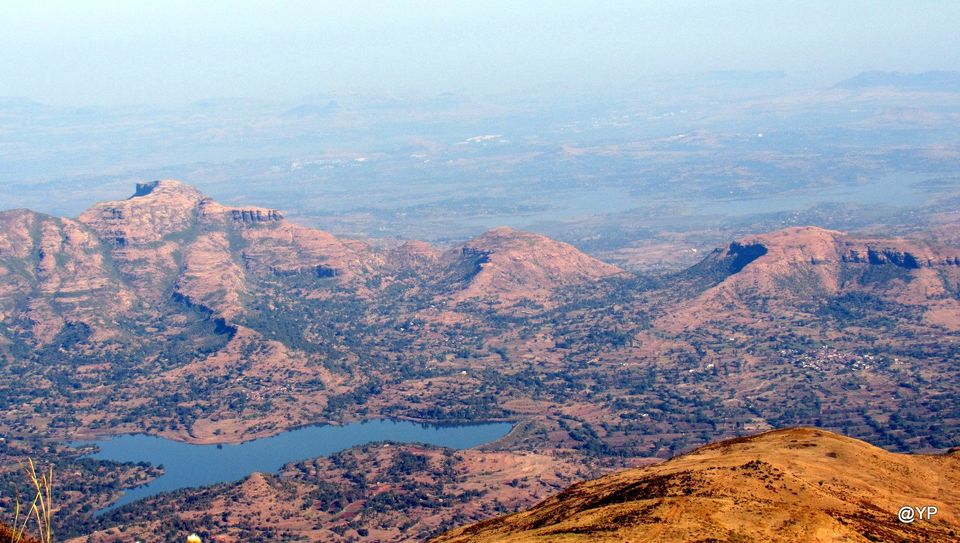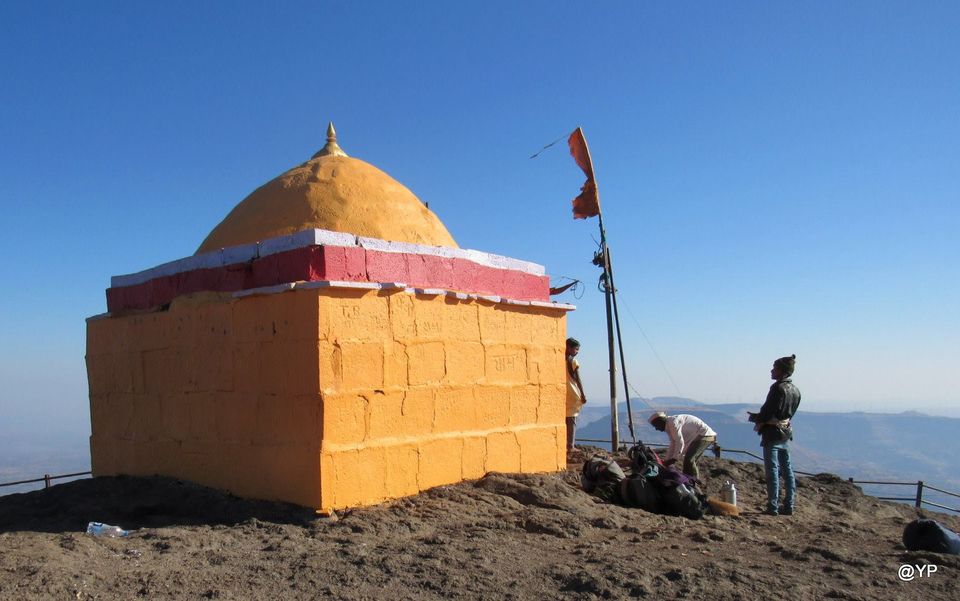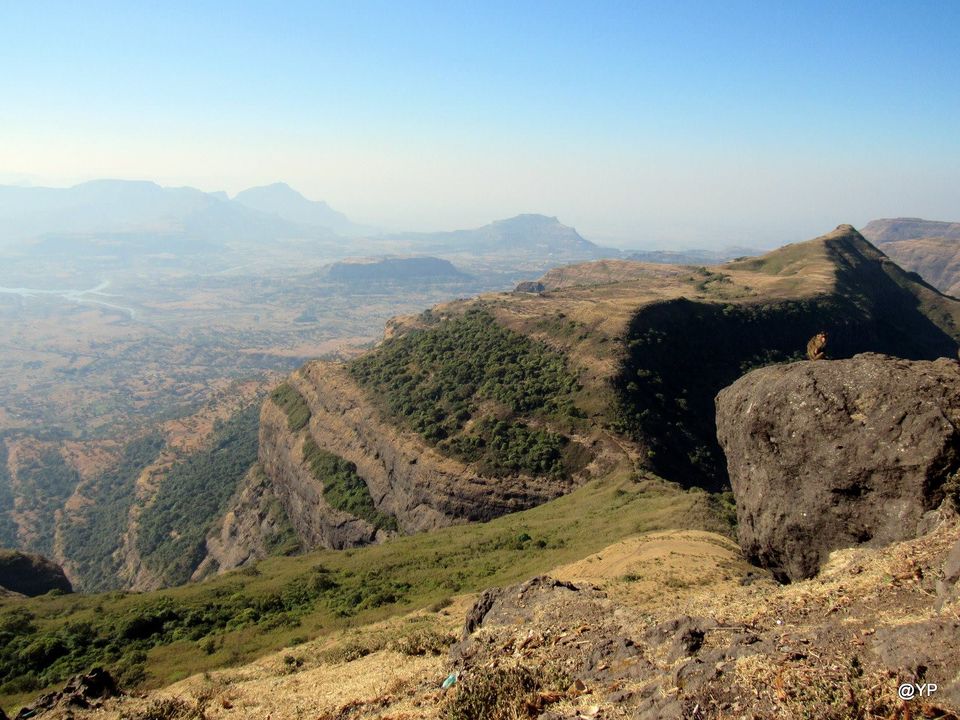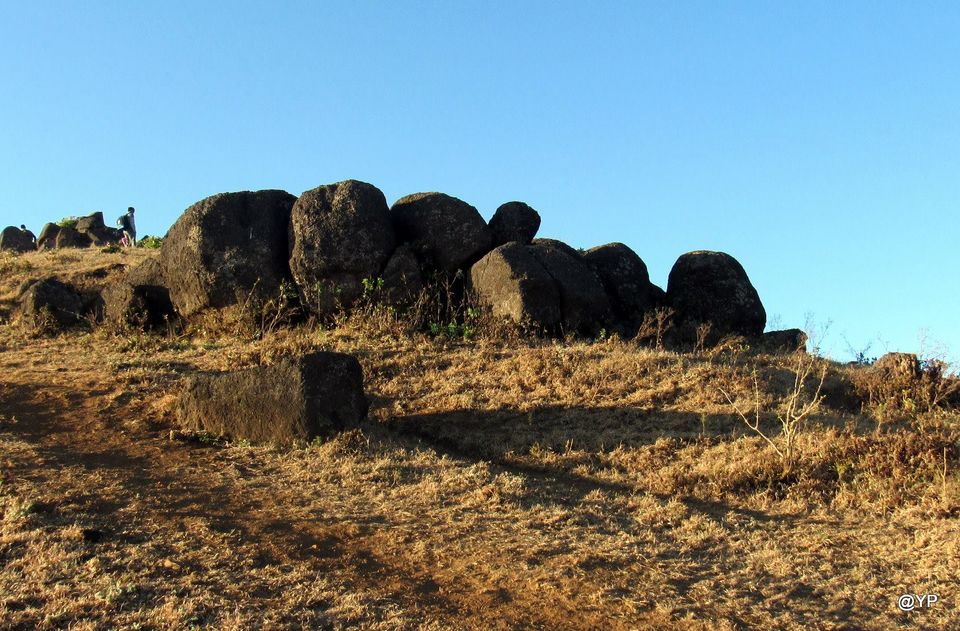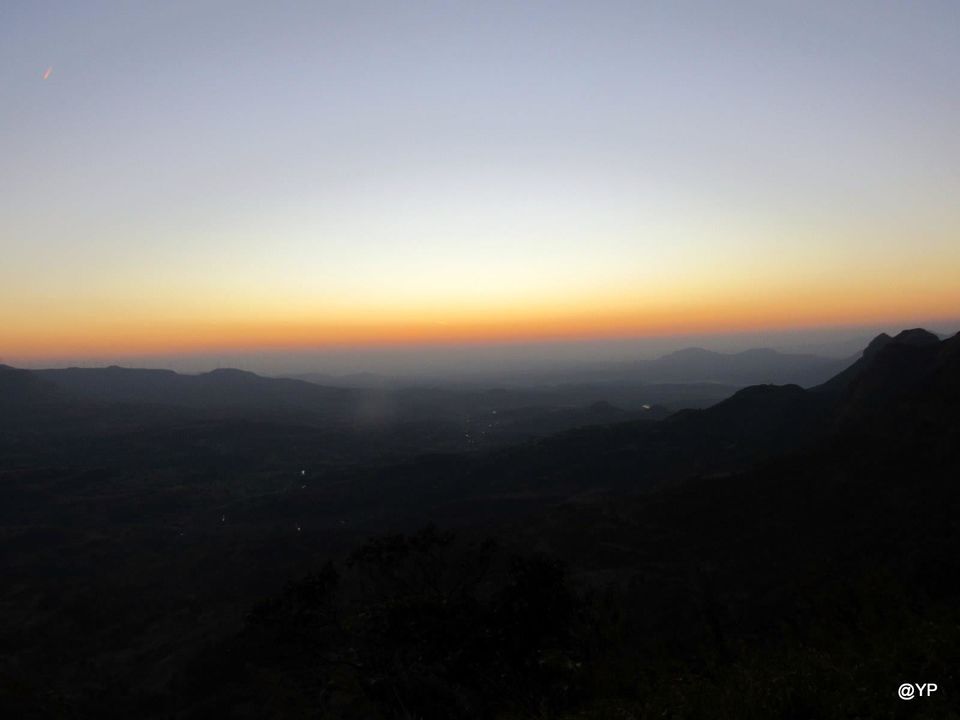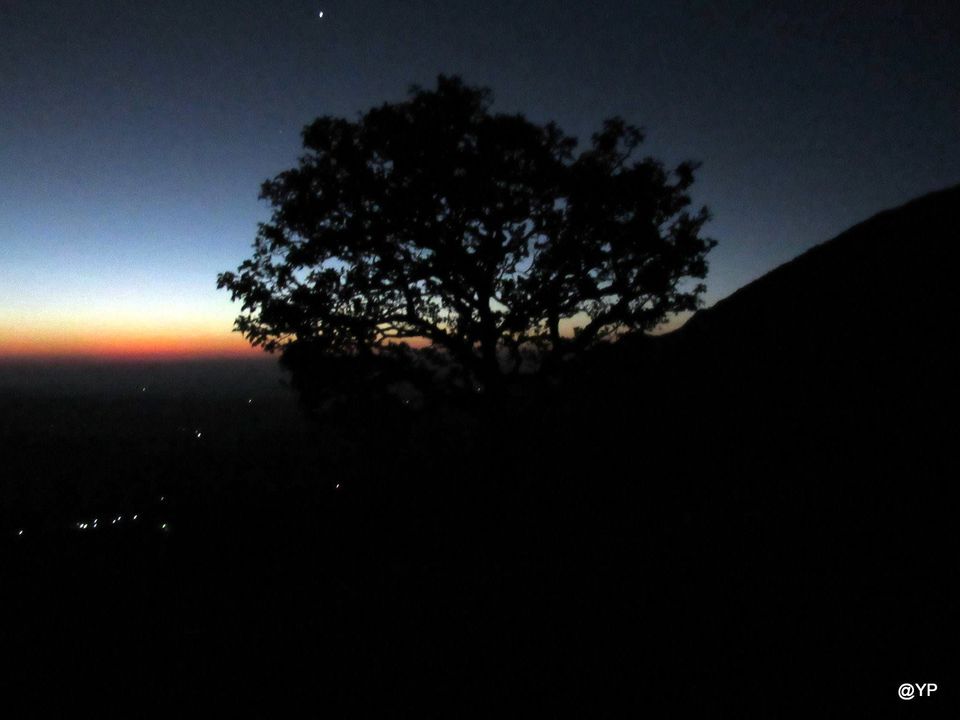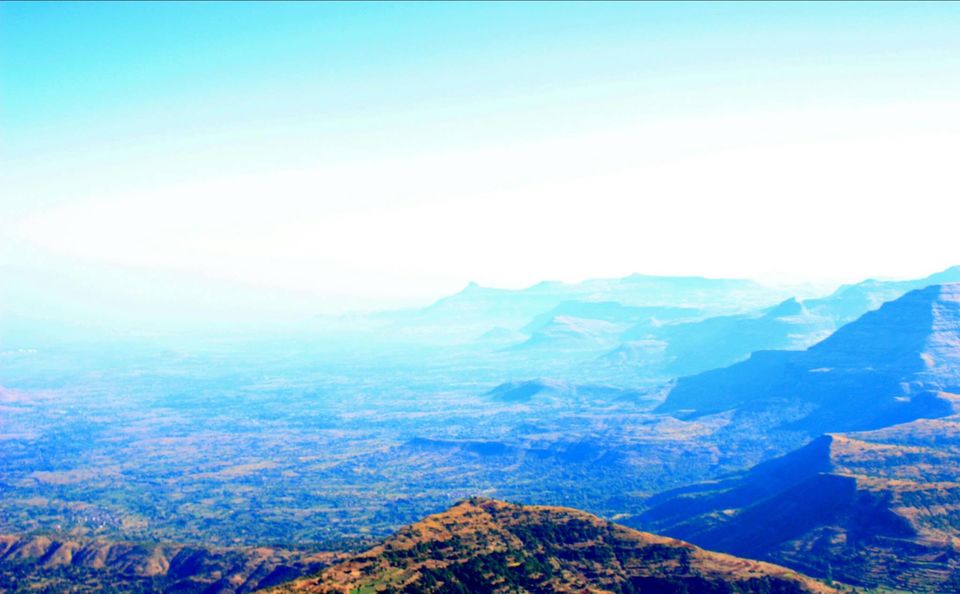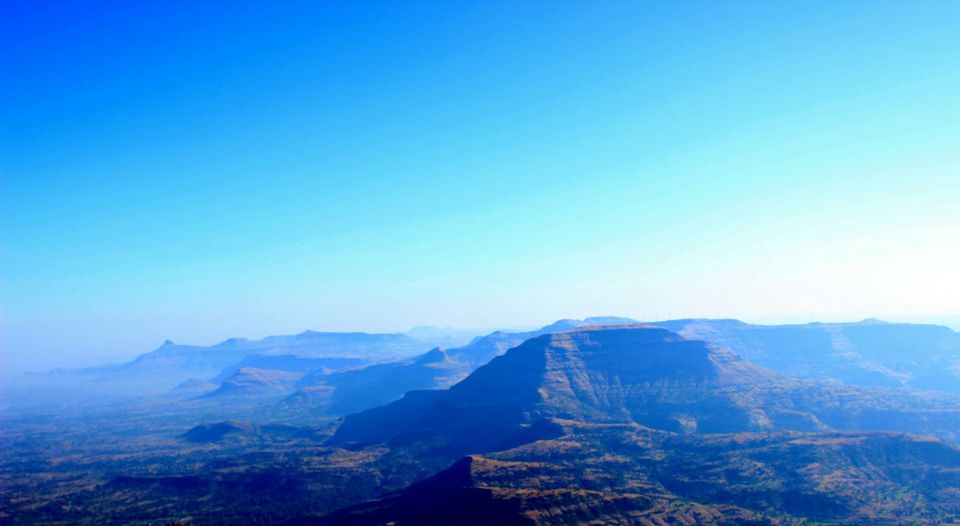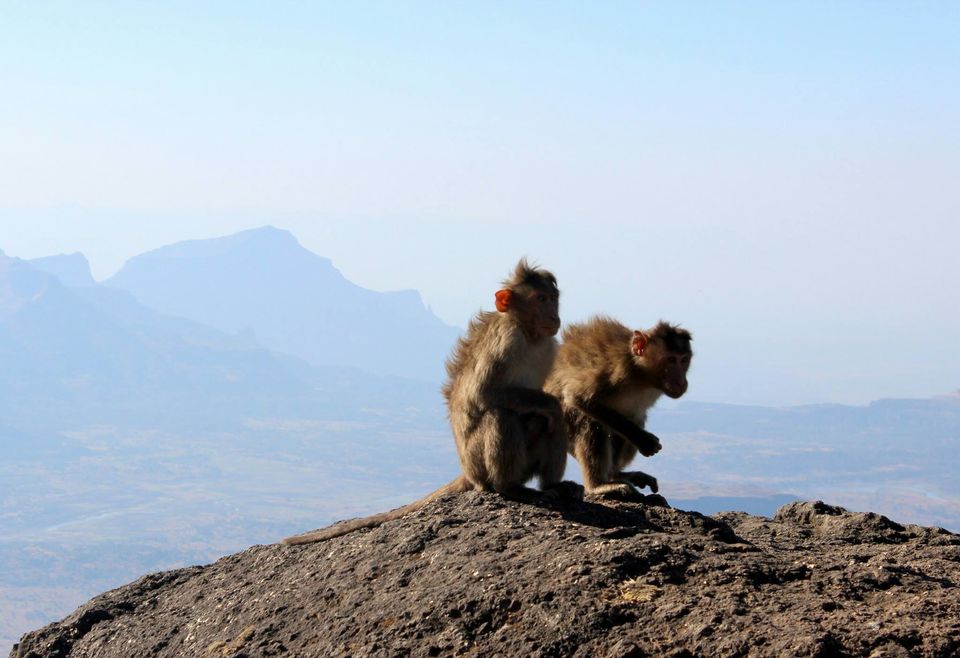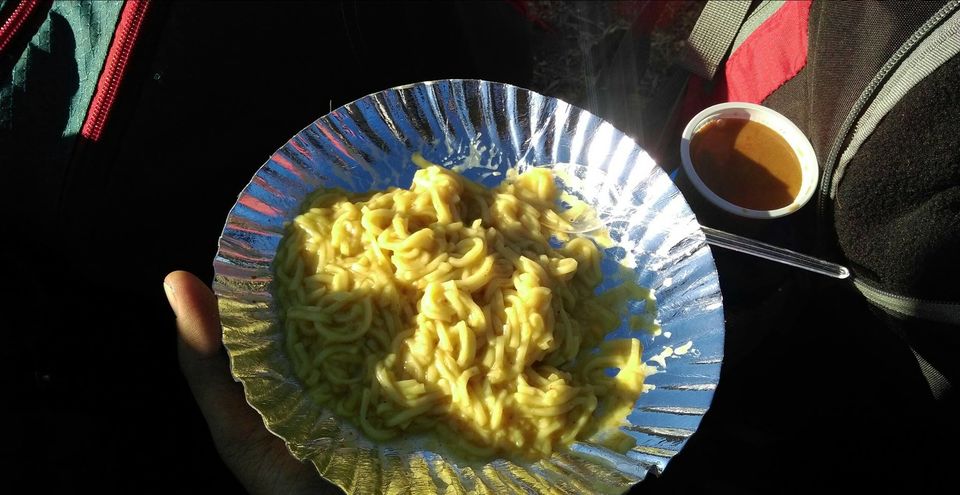 "Climb the mountains and get their good tidings. Nature's peace will flow into you as sunshine flows into trees. The winds will blow their own freshness into you, and the storms their energy, while cares will drop away from you like the leaves of Autumn."
It's an easy night trek they said. It has lots of ladders where the climbing gets tough, they said. A 3.5 hour trek through a well-trodden path morphed into a 7 hour marathon laced with danger.
Trusting the guys from Mumbai Travellers, I ditched the house party plan made by my group in favor of the highest peak of Maharashtra. I wanted to see the first sunrise of the year from the top of the state!
Being comfortable in my own skin, spending 31st Dec with a bunch of strangers was no hassle for me. In fact, I welcomed the opportunity to mingle with new faces, new ideas and new thoughts to take me through to the new year!
The plan was to take a Kasara local from VT, and reach Kasara station to meet the others by 8:30 pm. I got there in time and got registered, after which I was shuffling around watching others, some of them in groups and others alone. We were told to take a seat in the SUVs waiting outside, and there were 7 people in mine. I was pleasantly surprised to see that all of them were on their own, which made it so much more easier for us to bond.
In the 1.5 hour journey that followed, we found that we could all get along well, being chatty, open and interesting kinds. ;) These were the people I would stick around with till the end of the trip.
After a seemingly endless drive, we got off at a house which was a traditional village constructed one, spacious and airy. There were about 100 people, which seemed to be a large number, though all of us could easily be accommodated for dinner at the place. A light dinner followed, after which we were taken to a local temple for a round of introductions. We were asked to introduce ourselves, and come up with a wacky new year's resolution each. The age group seemed be around 25 on an average. The clock struck 12, we wished each other a new year, cut a cake and then waited to be briefed about the trek ahead.
The organizers informed that they have found a new and "easier" route to the top, which can be climbed without ladders. It's simpler than the original trek, and it will save time, they said. All lies.
They took us through what is known as the "Indori" route, which is frequented by fit locals, and not inexperienced trekkers. I shall divide the route in 3 phases and describe each one of them.
1) The Slope-y Phase: We walked for a good one hour, through fields and slight inclinations, after which I was already a little worn out. This was just the beginning. After walking for another solid 45 minutes, we came across one face of the mountain. It was very inclined, at an angle of say 45 degree. Now, climbing 45 degree inclinations may not sound too extreme, but it is, especially when one slip or skid takes you straight to the base, which is far, far below. One misstep, and there's nothing and no one to stop you from tumbling straight down. Humpty Dumpty sat on a slope? Nope, he went straight down, and died.
2) The Rock-y Phase: After the treacherous slope, we took a break and found ourselves in a clearing. All of us lay down in the outdoors, enjoying the cold biting wind after the strenous walk. We settled down to listen to the organizers tell us ghost tales of Kalsubai, the spirit of the mountain. Not particularly spooky, but mildly interesting. The organizers then handed to us Sky Lanterns, to make a wish for the new year and send it to the heavens. The trek is not too bad, I thought. I thought too soon.
After the clearing, we resumed our trek, and after an hour and a half of walking on winding paths with inclinations, we came across a rocky path. I, a novice trekker, have never climbed anything other than a staircase. Not rocks, definitely. Not on my hands and knees. Not without harnesses. Not without any gear. None of this, except on that night, I did it all.
There was a bottleneck on the rocks, with most people going painfully slowly. Add to this an over-enthusiastic village dog, who seemed hell bent on getting in everyone's way. I knew I HAD to it, as the only way to go was forward. I climbed. On my hands and knees. One fall is all it would take to go tumbling down to Neverland. The rocky patch was on an inclination, so you fall down, you fall back on more rocks, following which we have a slope to go tumbling down. No wonder everyone was taking all that time being over cautious.
With my heart in my mouth, trusting my city-bred,soft and pampered hands and legs, I made my way over the rocks. As each rock was climbed over, I trusted my hands more. As my legs found a new foothold, I trusted them to take me through. I knew I wouldn't fall, come what may. The climb was thrilling, it was dangerous. It also made me trust my body as I'd never done before..
3) The winding path: After the rocky phase, we came across narrow, winding single-filed paths to the top, with the mountain on the left, and a sheer drop on the right. Needless to say, we walked slow and steady to the top. The views on the right were breathtaking. The sun was beginning to come up, bathing the valley and adjoining mountains in glorious pre-sunrise hues of pinks and blues.
Some more hiking lay ahead, though the path eased, allowing us to sit down, take pictures and relax. We were practically the last people to reach the top, but this because we weren't interested in merely reaching to the top, but enjoying the journey, making memories and letting the majestic landscapes engulf our senses.
The top, finally: We reached the second highest part of the mountain, which served as a base camp to reach the temple at the top. Here, we were served one of the best maggis of my life and delicious hot chai. When you've been through so much last night, you begin to appreciate life's generalities so much more.
Many among the group decided to stay at base camp and rest it out rather than climb up slopes and ladders to the top. I'm one for having no regrets, even if it kills me. The trek of the previous night gave me new found confidence on my outdoor abilities, and i ventured to the top along with few of the others.
The view from the top spread across hundreds of sq.km, with all the mountains of the sahyadris on proud display. Kalsubai being the tallest, she commanded magnificent vistas of all those around her. So many mountain ranges to explore, so much nature to get lost in. I'll be back to the mountains soon, I resolved.
The temple was a modest one, with a single deity. Her only ornaments were the mountains around her, and the holy silence felt by one and all. Am I religious? Not really. Did I feel enraptured, moved and humbled? Absolutely.
The descent: Compared to the unpredictable ascent, the descent via the standard route was a piece of cake. The ladders got us through steep areas, and the rest was walking down through rocky paths or dry-mud type of slopes. My knees were pretty much nonexistent by that point, which slowed down my pace a little. 3 hours later we reached bari village, signalling the end of the trek.
A simple village lunch then followed, after which we were taken back to kasara station to take trains to go back home.
The best part of the trip for me was watching the first sunrise of the new year amidst raw, untouched natural beauty. I was also successful in overcoming notions of being a city girl who can't adjust to the gruelling physical tests posed by savage mountains.
If this was only the first day, I can't wait to see what 2016 holds in store for me!
Frequent searches leading to this page:-
top maharashtra tour packages with price, best maharashtra trip packages with fmaily, top visiting places in maharashtra, hill station in maharashtra near mumbai, beaches in maharashtra near mumbai