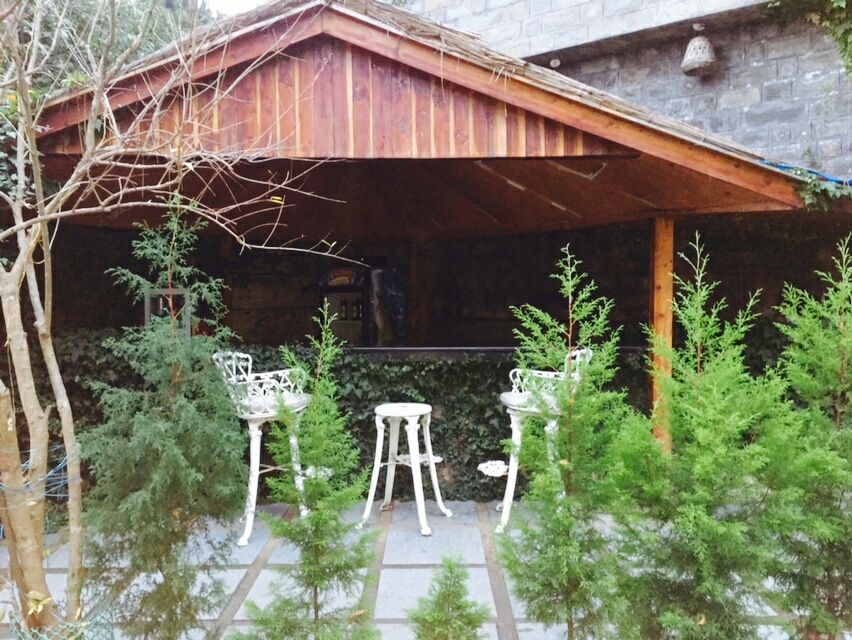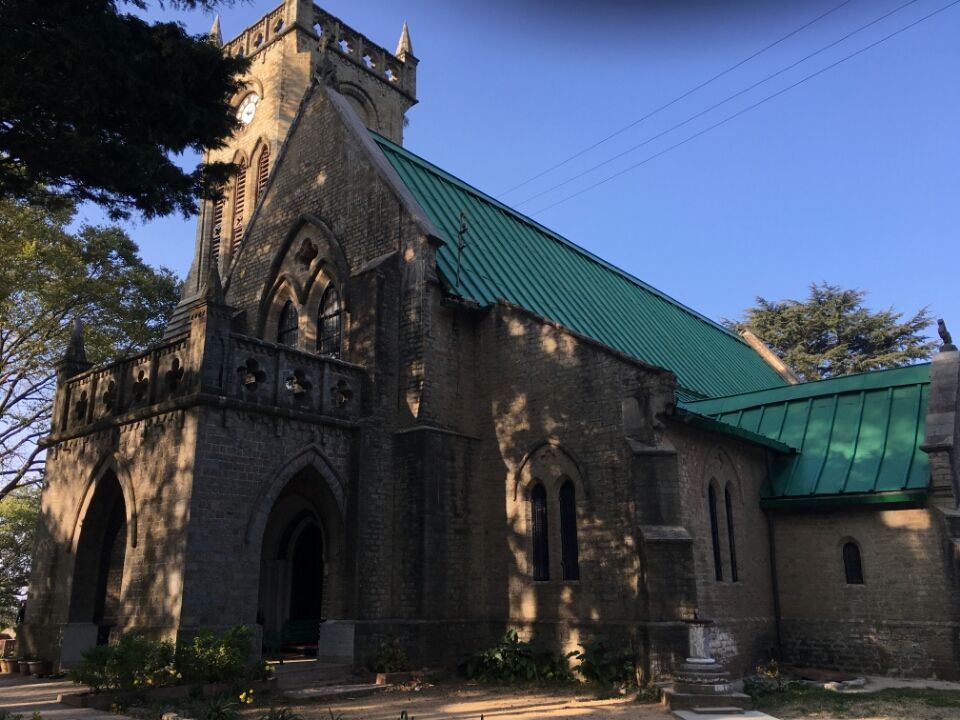 Kasauli, a quiet town in the Solan district of Himachal Pradesh, was discovered and established in 1842, by the British. At an altitude of 1900 metres above sea level, Kasauli proves to be a quick and quiet getaway from the hustle of the city. 
 Kasauli Castle Resort, 3 kms from the town, this is the best place to stay in Kasauli, without any doubt. The rooms are clean and spacious, yet cozy and amazingly warm. The view is great, and the whole resort has an old worldly charm. It has a separate outdoor bar, in the lawn, and in the evening they play movies on the projector, and you can sit in the lawn with charcoal burning in every other corner to keep you warm.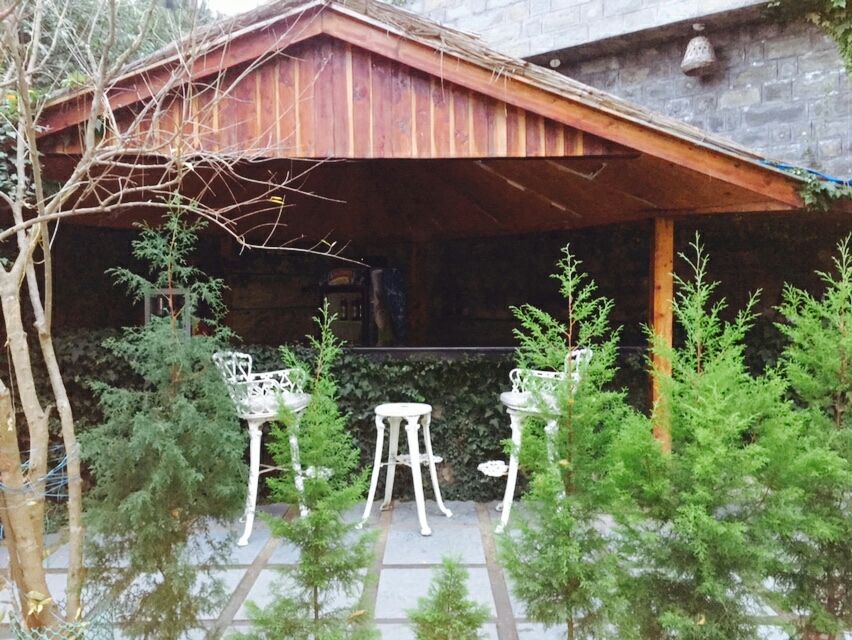 The bar


 Get up early in the morning, and find your way towards the lover's point. And walk. Go alone or maybe with someone, and you'd enjoy it equally. The view is great and there is a different kind of serenity and calmness in the morning air, in the view, in the place. While you trek from lover's point to sunset point to Gilbert trail, you will realize that the place is pin drop silent, with only occasional sounds of the wind, which btw is not at all scary as it may now seem so, and it in fact pulls you a little bit closer to mother nature and to yourself.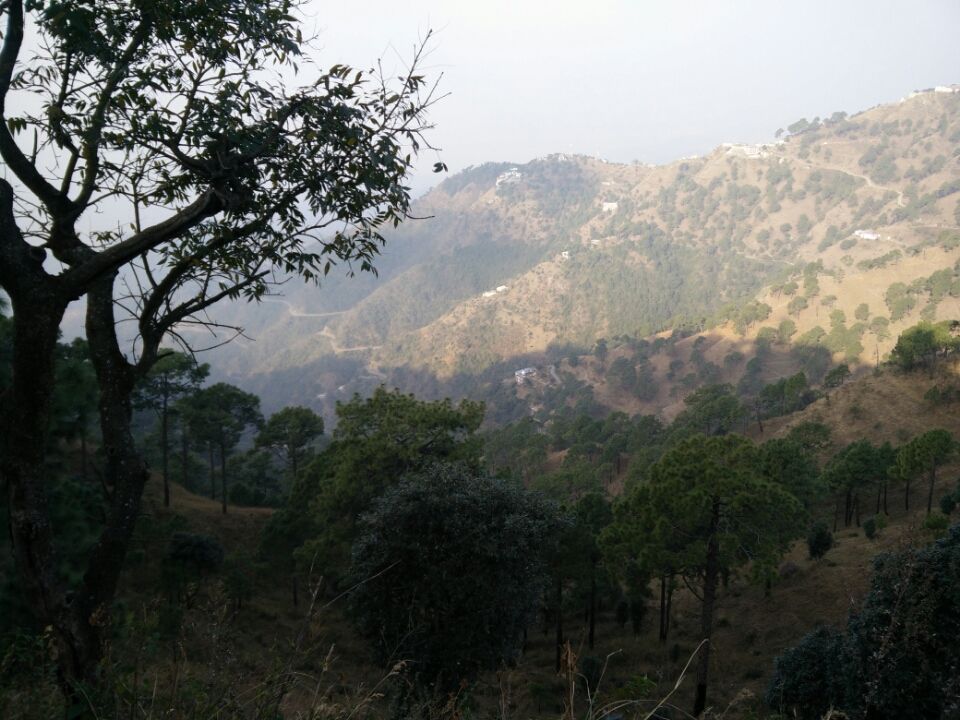 Do this early morning and you'll enjoy a deep conversation with your closed one, or with the nature or you'll enjoy solitude, find yourself, for sure. 
Manki Point: Manki point is the highest point in Kasauli, it is located in Air Force Station of Kasauli. It is said that while Hanuman was on his way to procure the sanjeevani booti, he placed his left foot on this hill, that's how you find a hanuman temple on the top of this hill.No electronic device including camera and mobile phones are allowed here, due to safety reasons.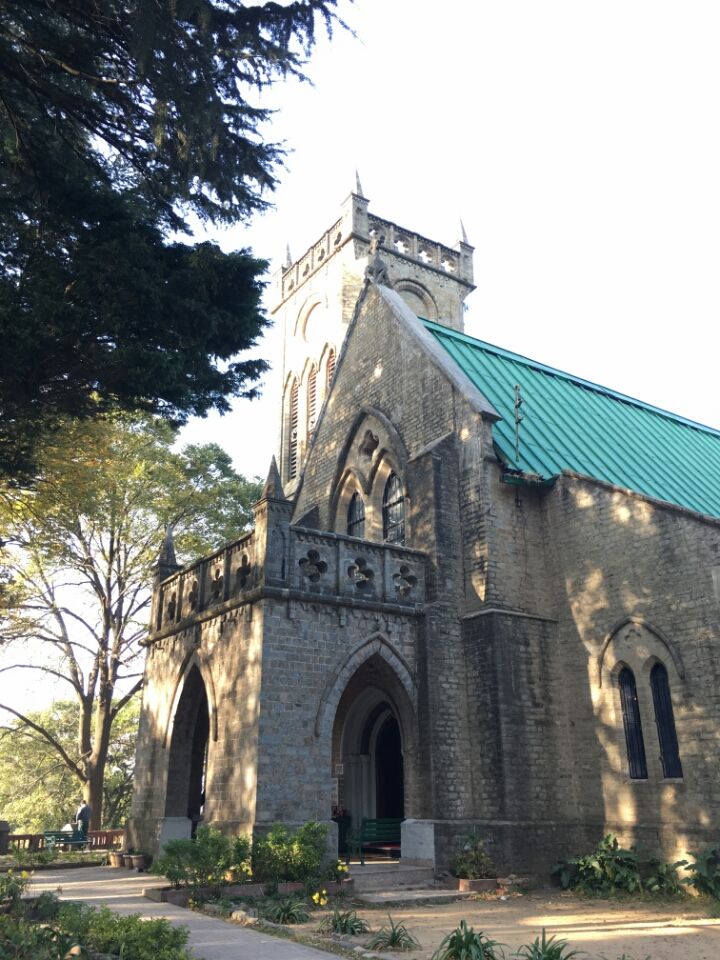 Church of England:   Built in 1844, by the British just after this town was established, this church is a pure delight to the eyes. It is located amidst the mall road, which is the most populous part of the town, yet you find this worship place very peaceful and tranquil. It is a must visit. There are a lot of handicrafts shops on the mall road, that are not to be missed, you can buy various souvenirs and handicraft items that hail from Himachal Pradesh only. There's a Gurudwara on the mall road, that is worth a visit too. 
This is my favorite part of the trip, bcz surprisingly there's so much to eat in Kasauli. Shop no. 19:   Chicken momo from this place is a must have, your trip wouldn't be complete without it. Take my word, you shouldn't return to your town without savouring on one full plate of this heaven. Café Rudra: Salt and pepper chicken again is a must have here, they serve very delicious and hot chicken items, mainly Chinese and continental, you can have light snack, supper or dinner, everything from here. (vegetarian too)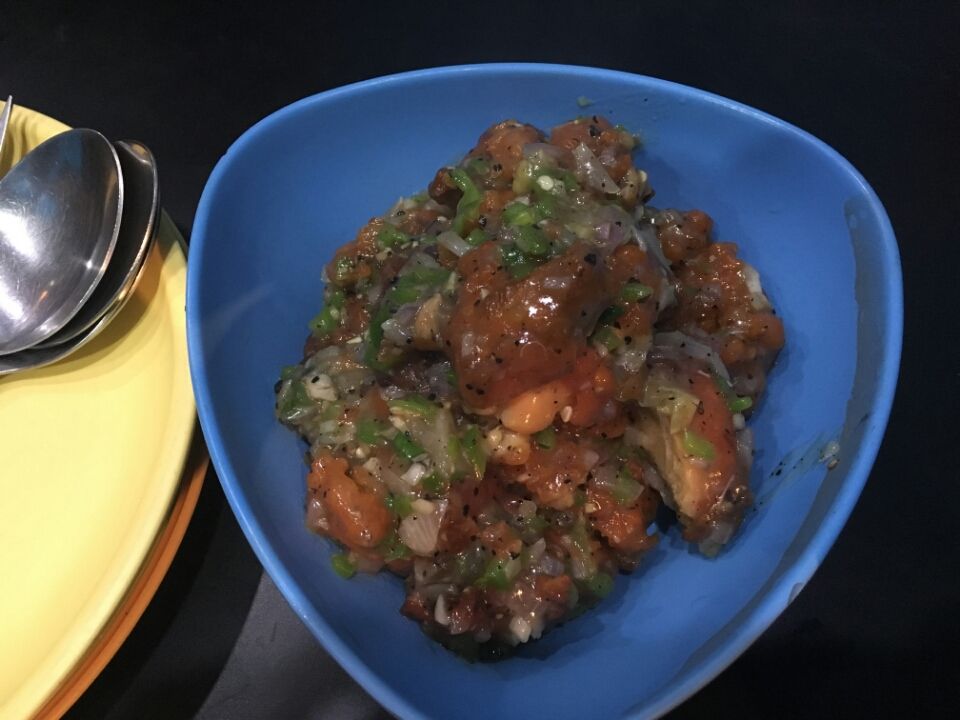 BBQ Chicken:   Found at the end of the mall road, this small eating joint serves succulent smoked chicken, which has been very popular amongst people visiting Kasauli. Verdict: Not to be missed. Narinder Sweet House: This place is very small, and looks clumsy, you might not be sure if you're at the right place, until they serve you the very famous samosa burger, tikki burger and the gulab jamun burger. Yes, you're reading it right, and you'll know better once you savour on them and return later only asking for more. These special burgers are served exclusively here maybe that's why many eminent personalities, food enthusiasts, journalists have visited this place and enjoyed the food. They have also been on one of the very popular travel shows.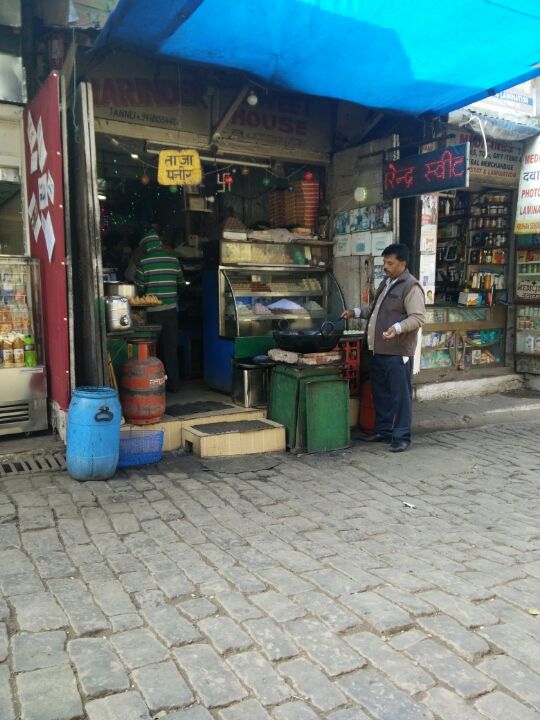 Although many travel sites suggest that the best time to visit kasauli is from March to October, some go further to say that from November to February you will find just a handful of people, it is almost abandoned. But it is not so. Visit Kasauli whenever you have the desire for solitude and calm and two days time. Visit Kasauli for rejuvenation, for finding your peace within yourself, for admiring mother nature a little more, for stealing some time with your closed one. Visit Kasauli, to get lost in time.