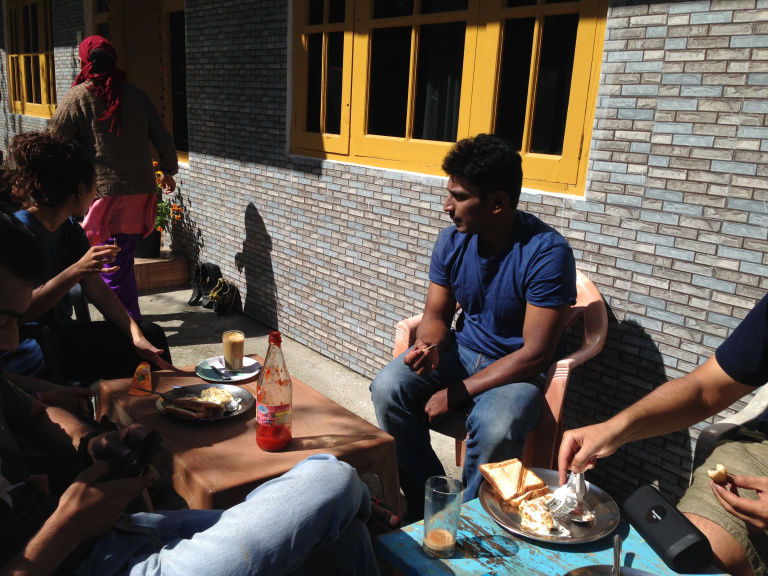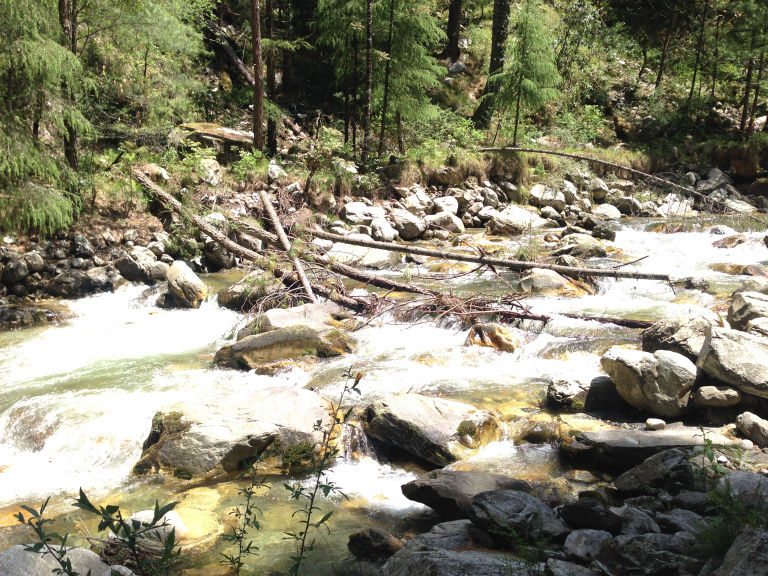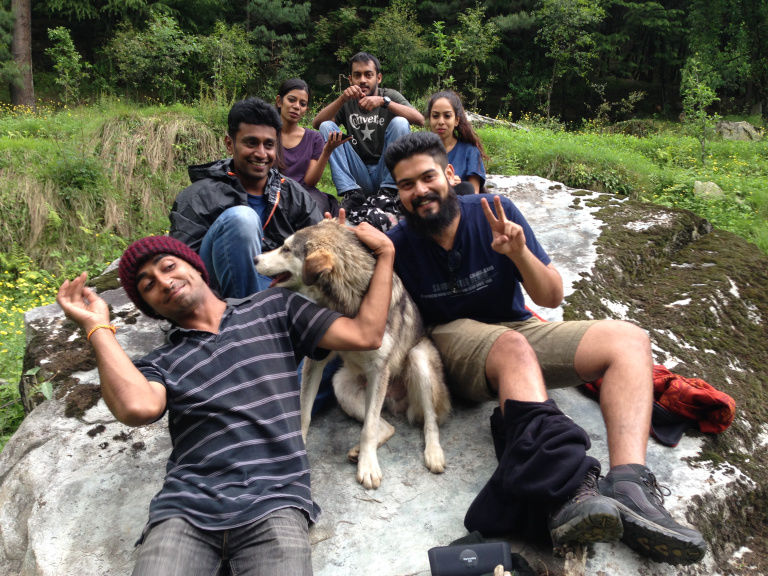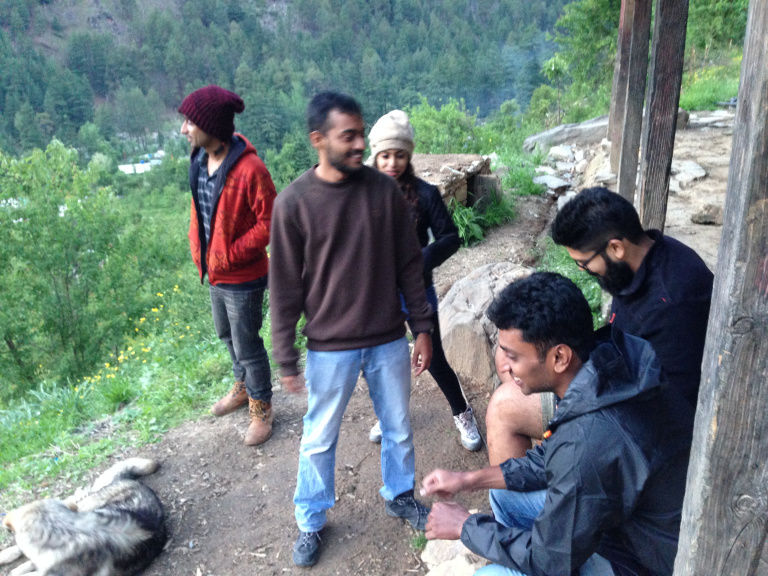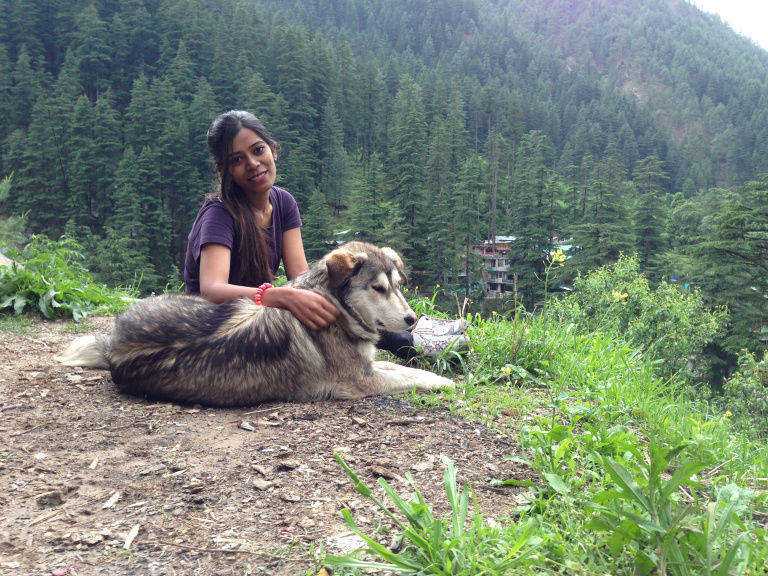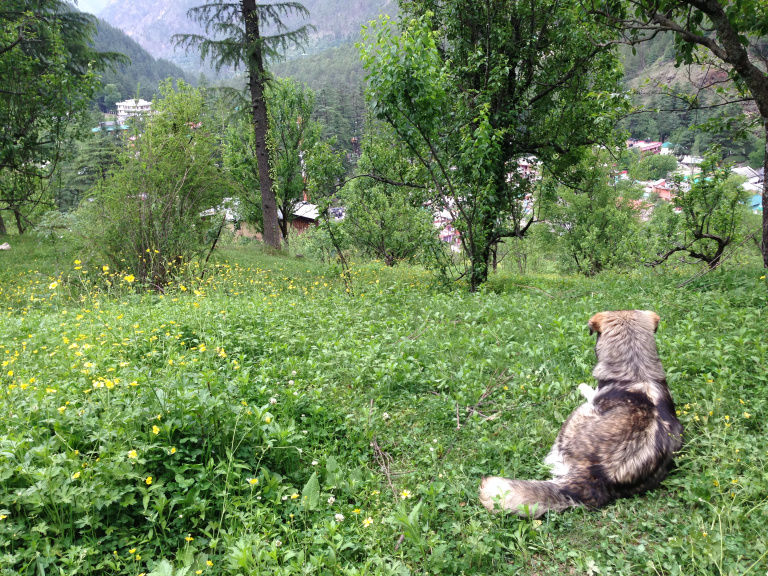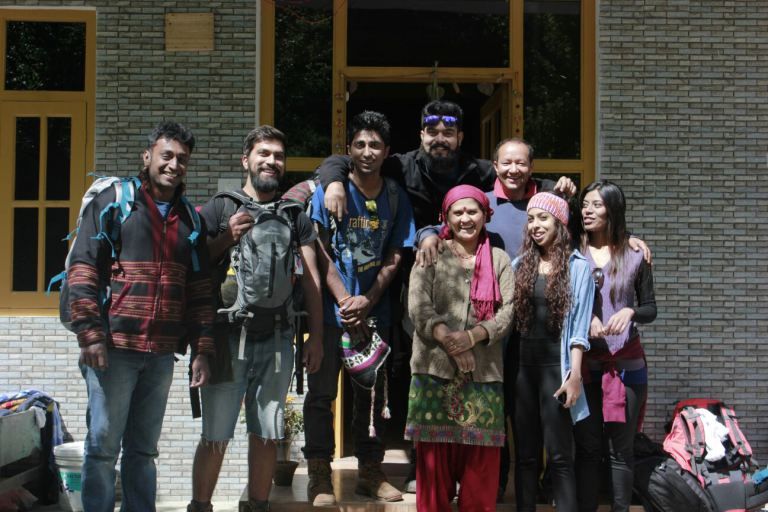 "STEP INTO THE FIRE OF SELF-DISCOVERY. THIS FIRE WILL NOT BURN YOU, IT WILL ONLY BURN WHAT YOU ARE NOT."
-MOOJI
Situated in the Parvati Valley, Kasol is a small town in the Kullu district of Himachal Pradesh, bustling with activity all day long. It boasts of tourists from all over the world and is rightly called "Little Israel" due to the large tourist population coming in from Israel. They even celebrate Israel's independence day here (May 11th), and host a big a party for everyone to come and enjoy.
This town has a lot to offer, from restaurants that serve authentic (Israeli) and yummy food, to shops that sell all sorts of clothes and accessories that you may need; you can find it all here. Finding a place to stay here will not be a hard task as there are plenty in the offering. From home stays and dorms to hotels, you can be sure to find something that will suit your budget.
After having boarded a local bus from Bhuntar (last stop if you wish to travel in this central region of Himachal), we reached Kasol at around 8 in the morning. The chilly winds could have cut my skin easily. Having made no prior stay plans, the 7 of us wandered in the streets of Kasol, looking for a place to stay. As we walked up and down the street looking for a place to suit our budget, we came across this short man who was on his morning walk (I suppose). We asked him if there were any places we could stay at and he suggested few (looking very suspiciously at us at first) and then he finally revealed to us about his own place. He offered to take us there which was not far from where we were. Arriving at his doorstep, we examined the rooms and it was exactly what we were looking for and fit our budget too.
The luxury of a warm room was welcomed by all and we tucked into a corner for a while after having bared the freezing cold winds that morning. The plan was to head to Malana, bring back some world class "Hasish" and then chill out and trek to places. The plan was put to action right after a sumptuous breakfast that Mr. Arvind (the owner of the home stay) and his beloved wife prepared for us. This French guy that was staying there (for over 2 months I suppose), had suggested that we trek up the hills opposite Mr. Arvinds homestay, where the entire Kasol city could be visible. We made a note of that and decided to stick to our plan for now.
One of the best thing, if you are a tourist here is that you will be able to find a taxi guy who will not rip you off. Full credit to the state government that has a "taxi union" in place that takes care of this issue. One rate for all persons (local or foreigner), but varies (ofcourse) according to your destination. We got a cab booked for us and the evergreen Tata Sumo was what appeared in front of us. A true all terrain vehicle that it is, it did a good job in carrying all of us while we sat, tightly squeezed inside (except me, I sat in the front :P). The boisterous mood that we all were in was immediately picked up by our driver and began to play the appropriate music (Psy Trance/ Goa Trance). Just what we needed to add to the flaming fire!
The driver had warned us that he had heard that there were some landslides on higher grounds and that we may not be able to reach our destination. But, we were very optimistic and hoped for the best and continued our journey. To our dismay, the road WERE blocked, so we had to return back to Kasol, empty handed! We looked at our driver and he understood what we needed and arranged the same for us. Although we were in need of some "hashish" (rather desperate), I wouldn't suggest that you buy off of these guys. It's just not the same and to our bad fortune, the cold weather didn't help either.
We got off at this path (as suggested by our driver) and he told us to trek inside the path where the mighty "Beas" river flowed in full force. We took his suggestion and continued along the path while trying to make the best possible use of the GoPro, handled by Rohit. The dense forest region was quite breathtaking and as we were all in awe of it as we exchanged our respective views about the place. Coming across this man made bridge near the river, we decided to take a break and enjoy the view.
Pramank, the most energetic person out of the lot, was in no way terrified about any of the things that came his way. Whilst we stood thinking if could cross the thin log that was placed across the river, he just paved his way through and crossed the river before any of us could tell him to be careful. The glacier water was in full force and the slightest of slips would mean that it was going to be the last any of us would see you. So, our concern was a little justified (not because we were pussies)
It was around 1:00PM by now, and having indulged in some nefarious activities, the craving for the munchies were not addressed to. It was about time we dealt with things, so we began our walk back. Heading back towards the city, many people had suggested that we try out this place called "Bhoj Restaurant", and to Bhoj we ventured.
Nestled in a corner, with a small entrance, the doorway makes room for a bigger dining area, not just on the ground floor, but there was a terrace view as well (and a pretty neat one). After a quick peak at the whole restaurant (they have a pool table too), we agreed to soak in the sun, so the terrace area is where we sat at. Before we could even place our order, our misfortune followed us through the day and it began to rain, so we had to shift to the indoors.
The food was top notch (a little strong on the flavour, I felt) and our cravings finally subsided. Owing to our extreme hunger, I was not able to capture any images and thus cannot support my claims with any photographs of the food or the restaurant (apologies).
As we sat there, chatting for a couple of hours while we devoured our food, we decided to trek up the hills that the kind Frenchman had told us about. It is a very short trek which begins right inside the lawns of the property we stayed at. One thing that you can be sure of is that you will always be escorted by some mountain dogs, who will act as your guide the entire time that you trek.
The sheer beauty that loomed over us was something that we did not expect. The minuscule yellow flowers that overshadowed the vast greens was a sight to be discovered. The fluffy dog running around added to the scenic beauty which was already a little overwhelming. As we made our way through the lush green garden, we kept looking for more. The old abandoned house atop the hill, sheltered us from the cold breeze and the eventual rains that followed. The magnificent view of the entire Kasol town from this hill was astonishing. As we sat under the worn-out roof, some pondered over life while some danced and celebrated it.
As night fell, we decided it was time to trek back to our rooms and there was absolutely no light that could have guided us back down except for the fluffy dog. Carefully making our way through the thick bushes and uneven pathways, we descended quickly, back to the welcoming house that Arvind and his family had provided us. With the help of Arvind, we managed to find some dry firewood which we used to start a bonfire to keep us warm and keep the party going. It was about now that the legendary "Neo" (Rohit) was born. Uncapping his luxurious bottle of Morpheus Brandy, Neo, thus began to finally embrace his love for the spirits. One drink down, two drinks, three drinks down, the night was young and there was no stopping this young man. Encouraged by his Guru (KP), Neo showed no signs of stopping what he had started. We talked, we danced and we ate, all around the fire. At the stroke of midnight, Neo, Pramank and I, sneakily placed a small slice of cake (which we managed to get from a nearby restaurant earlier) on the table to celebrate Ashwinis (Acha) 25th birthday and celebrating it the Parvati Valley, I'm sure does not get any better than that. It wasn't the biggest of celebrations, but a celebration nevertheless. Eventually, we were all pretty worn out by the days adventure, the constant travelling and lack of sleep.
The bright flames from the bonfire died slowly as no one had the energy to keep fanning the flames, the death of the warm fire marked the end of the party for Neo and his comrades. With that, the party came to a stand still and we all called it a day and retired to our cozy rooms (I think). Im pretty sure I blacked out after that, because I have no memory of walking back and sleeping in the room.
The plan for the next day was our initial plan, make our way to Malana in search of the best cream, the Malana Cream…
TRIP DETAILS:
How we reached:
Travelling from Chandigarh, we took a late night bus to Bhuntar and subsequently boarded a local bus to Kasol. There are no direct buses to Kasol and Bhuntar is your best bet to find local buses to reach here.
Where we stayed:
Arvind's Guest House (diagonally opposite to Shalom Guest House. Make your way through a pathway beside Evergreen Restaurant)
Contact number: +91-9418282026
Price: Rs.500 (double occupancy)
Food: Will be prepared on order. Simple, but yummy breakfast
Rooms: The rooms and toilets are clean and hot water is available (assuming there are no power cuts)
This trip was originally published on The Ambiguous Traveller.