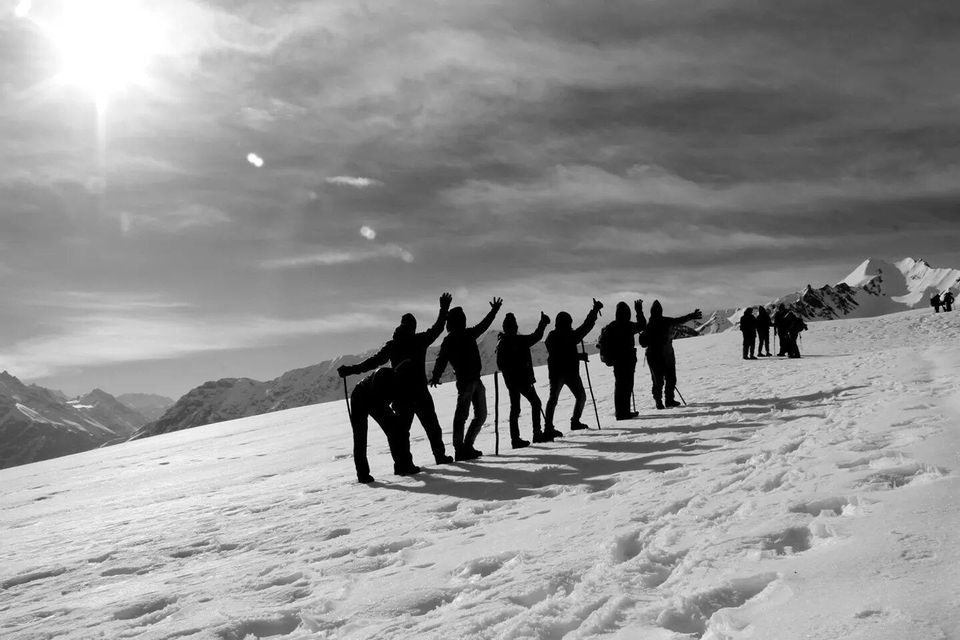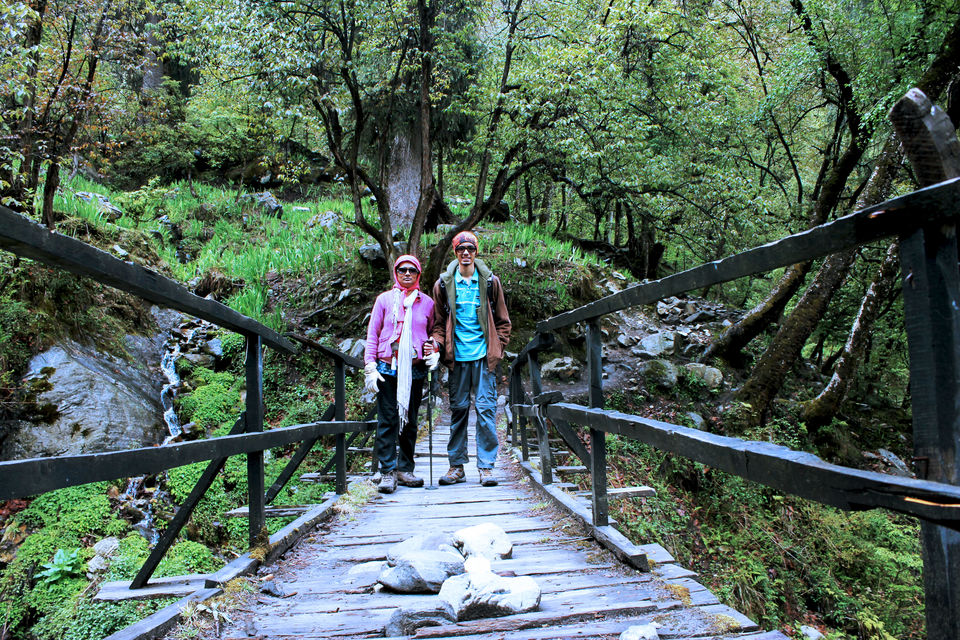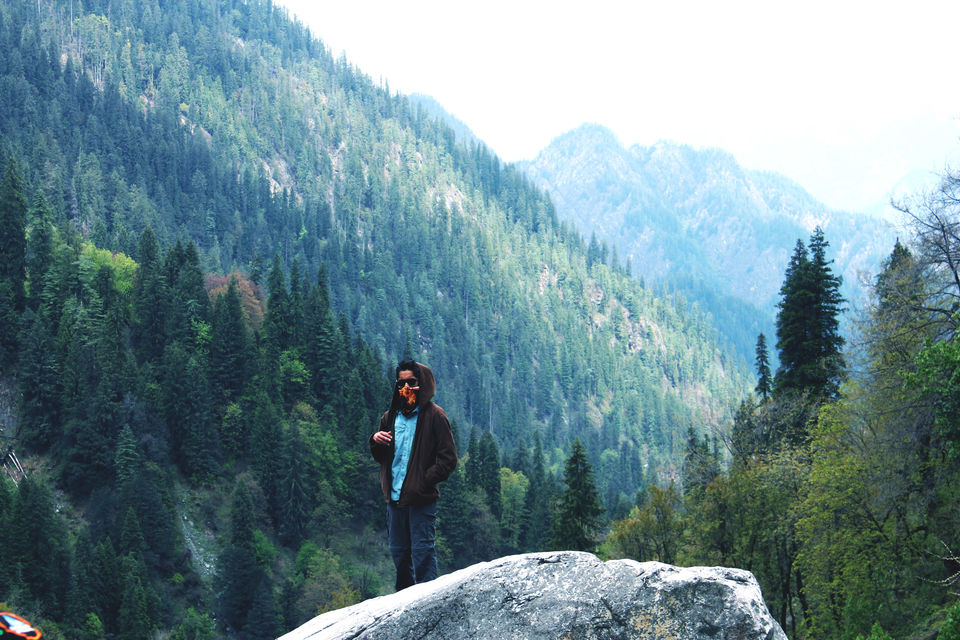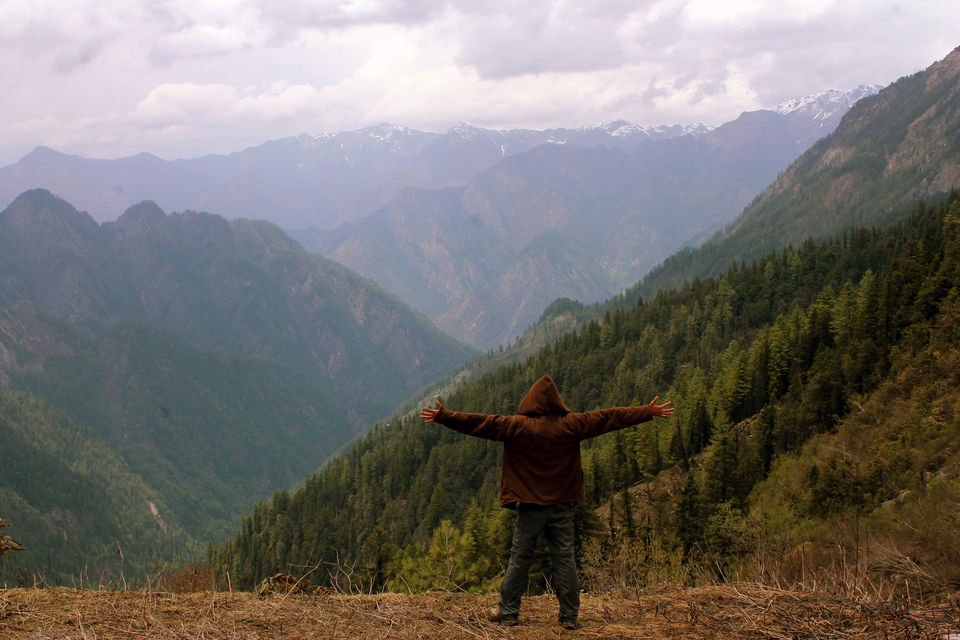 A mother on a trip with her grown son -- the concept is very outlandish and outrageous. One does not always need to travel with their buddies, sometimes you must turn to your mother too. I found the answer at 13800 feet, Sar Pass.
Before heading to base camp Kasol we took a halt at Chandigrah to view the famous rock gardens. It was founded by a guy named Nek Chand and it had a lot of interesting structures. A must visit.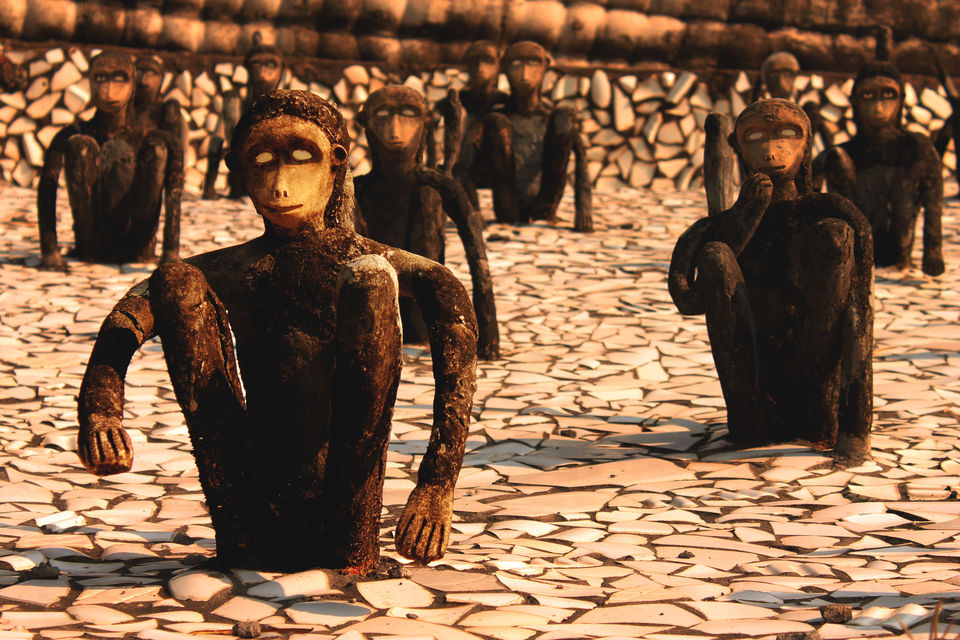 The actual trek starts from the scenic Kasol, its like a base camp for all backpackers from around the globe. The camp we had chosen (below) was surrounded by white peaks on all sides in contrast of the concrete in cities. It attracts a lot of youth, especially the people who are eager to witness the bohemian lifestyle over there. There are many shops with local and attractive goods with most of their signs in Hebrew or Israeli.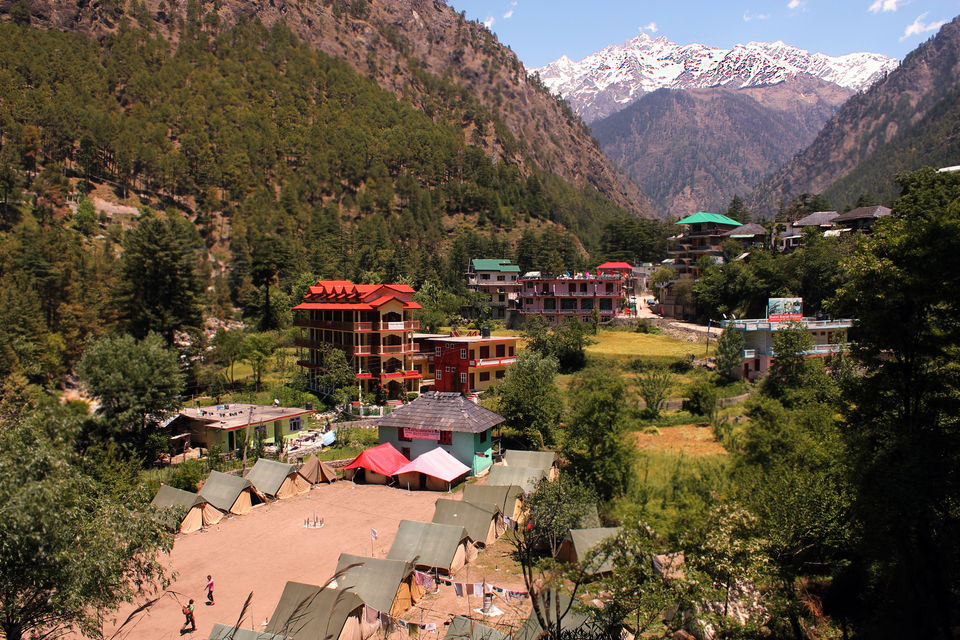 The Sar pass trek is an extremely thrilling experience, it has EVERYTHING what nature has to offer. Going through the low scrub land, paddy field, vast expanses strewn with pine needles, sprawling oak-jungles, the majestic Himalayan cedar trees (Deodar), the intense white snow and the swift rivers with ice cold water.
After acclimatizing for the first day we headed for the higher camp at Grahan at 7700 feet. Grahan is a small village with almost no connectivity with the outer world. My mother had hired a porter named Chandrakala (a really devilish name :P). She took us to her house which had a natural heater along with insulated walls. Instead of staying at the camp we lodged at her place with her kids and refreshed ourselves with home grown rajma rice.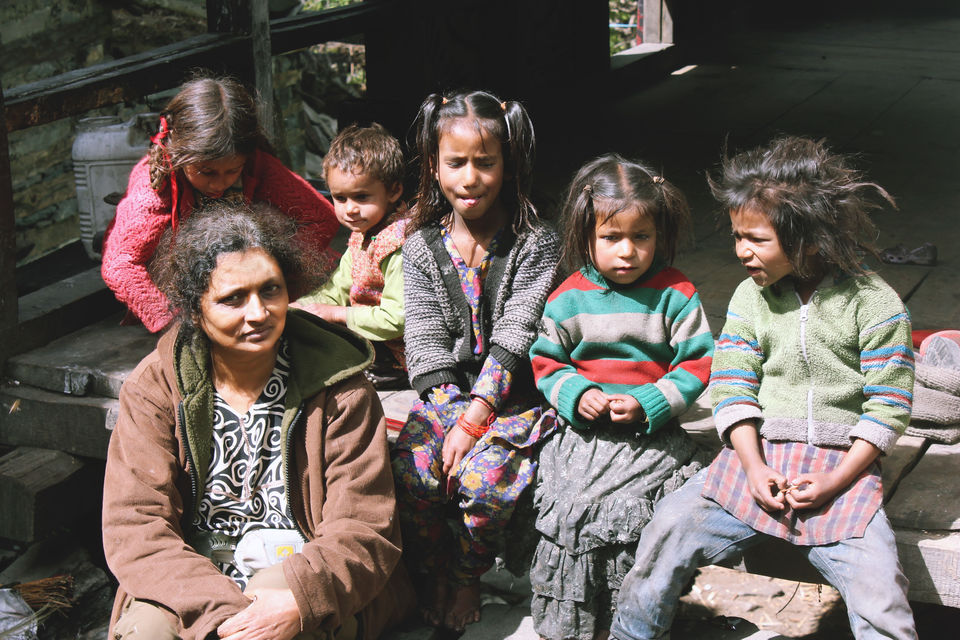 The last point of civilization we had was at the local school where I again (read my previous article) managed to find kids to play Football. Playing your favorite game at 8000 feet was a delight of delights! I was only waiting for the ball to go down the valley.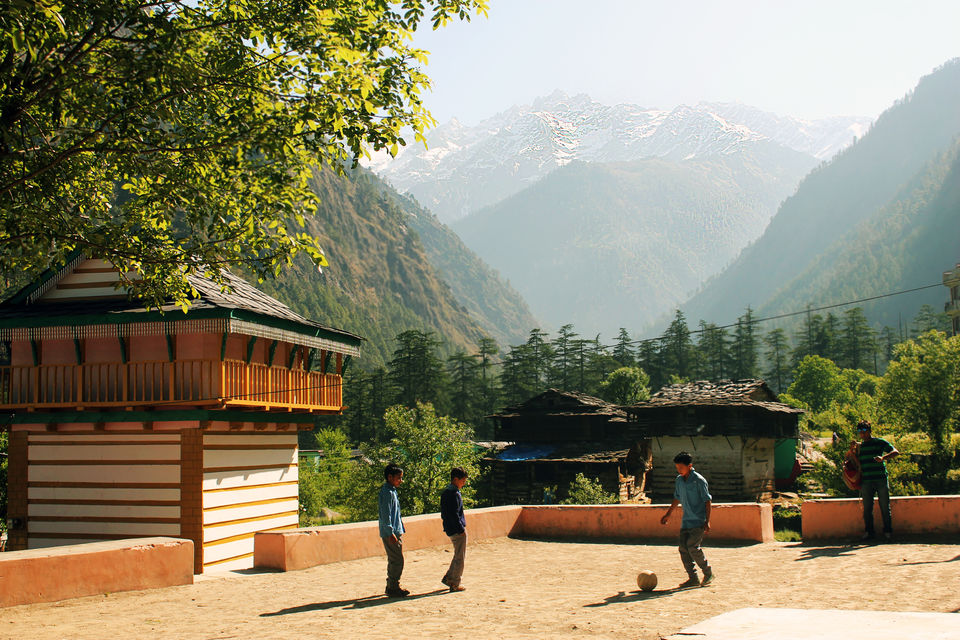 As we gained altitude while crossing bridges, small streams and abundance of some really really huge trees. On the trek I met a fellow (about 40 years old) who did not speak English or Hindi, only Tamil. Still, I managed to converse with some gestures and ultimately putting sign language to use. While trekking in Himalaya you need a medical certificate to prove your fitness. This person did not carry one so he had to travel all the way back from the base camp to Bhunter where he got himself certified, still conversing in Tamil. Despite the language barrier and having no friends in the group, he managed to get the certification done from the local government doctors. Where there is a will, there is a way!
Finally the trees give way to grass and shrubs. One can see some fields as well and can spot bright colored tarpaulins. These are makeshift stalls with the vendors selling refreshments like tea, omelettes and MAGGI! (It wasn't banned that time). Now that I got to eat it there, it does not get any better. This lady revitalized us at 10000 feet. Believe me, getting all the ingredients to this point is not easy. They even had momos - the delicacy of the mountains.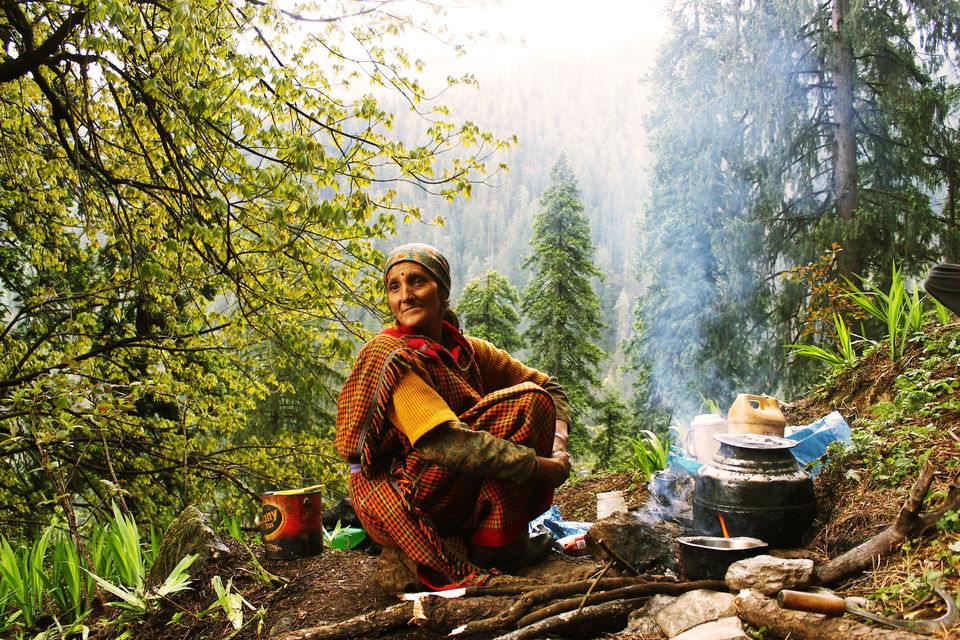 Tents camped on a massive flat grassland at our next camp, Padri. This was a full moon night, stars glimmering in the enormous sky and I silently wished my sister a happy birthday.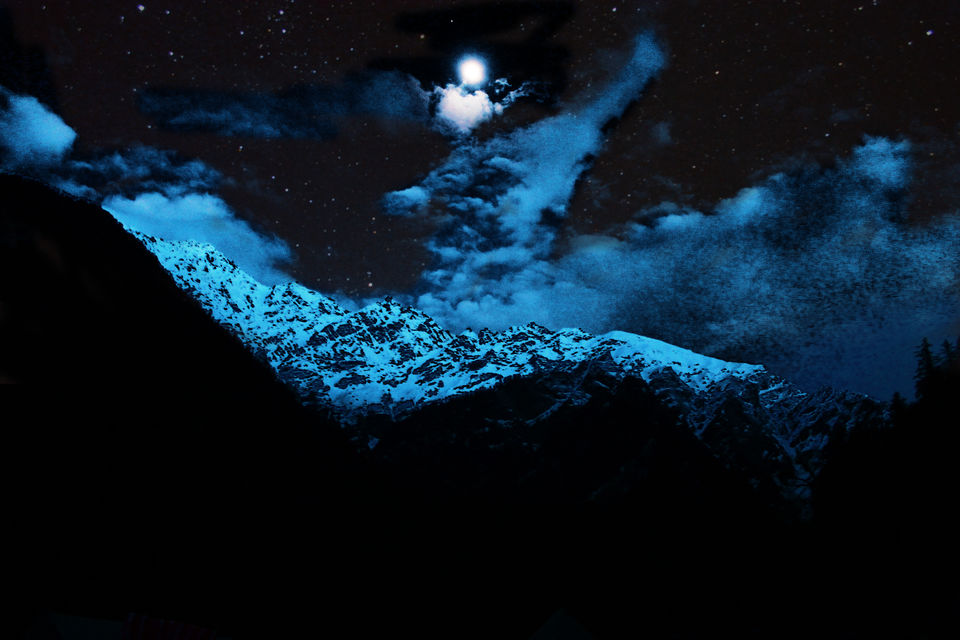 The lust for seeing the snow grew even stronger and I wasn't disappointed. For the first time in my life I witnessed a snow storm. A severe one. It's very very difficult to walk in that weather. Our tents were covered with snow, no one wanted to step out of the tent. At some point of the night the winds were so strong and chilled, we literally had to get up from our sleep and hold the bars of the tent to stop it from blowing away. Other than that the next day involves an early start.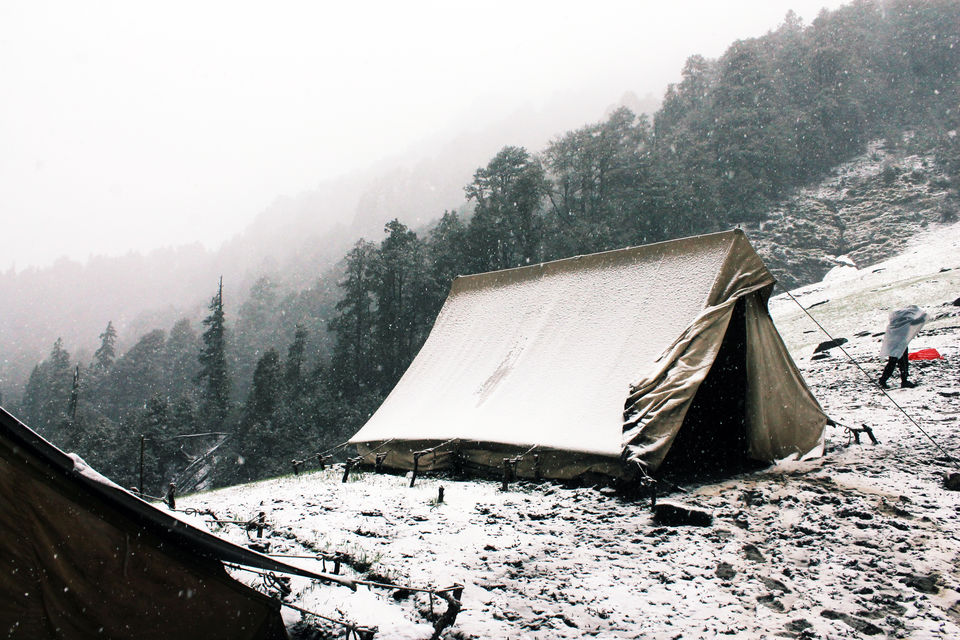 The snow is easier to walk on and the heavenly surroundings keep one's spirits high. There is only white stuff all around with breathtaking views. It is so intense, that anything you see leaves a trace behind. Something always remains: in the silence, in the whiteness everything becomes lively. While crossing the Sar Pass you have to take a lot of care as you may lose balance very easily plus it is extremely slippery. The fun part awaits after crossing the pass as we witness almost a 1km safe ice slide.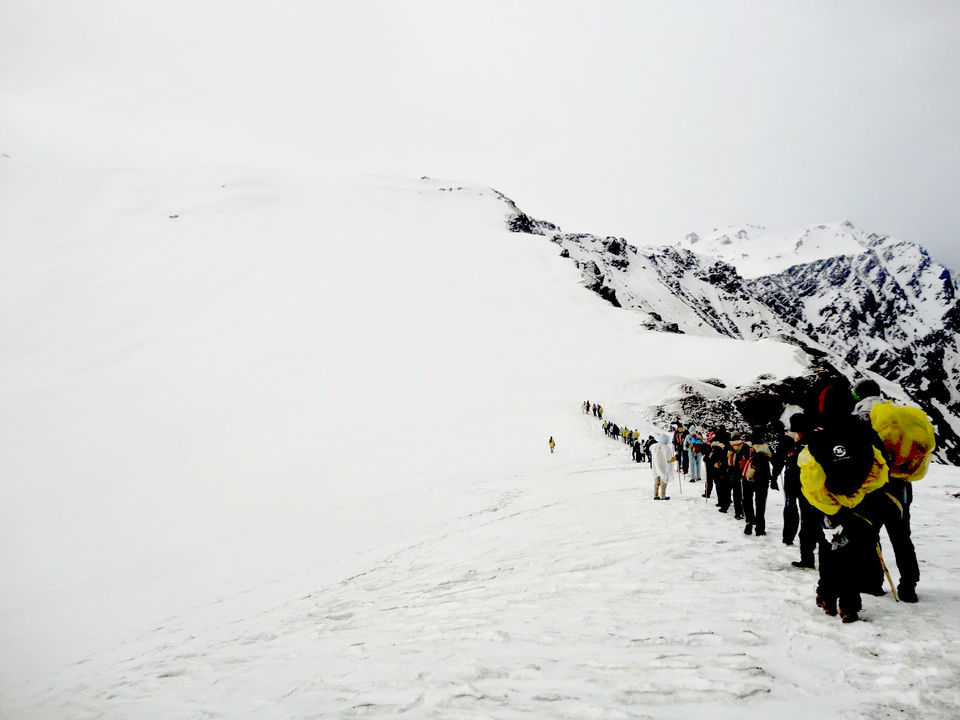 I was able to complete the trek and my mother too. Experiencing nature in such a way. It's divine. You attain Nirvana.
Top 6 Himalayan moments:
Sleeping in a local villagers house.
Highest place where I've played football.
Full moon night and star gazing in between 3 mountains.
Clinging to the rods in your tent at 2 in the morning so that it does not storm away.
Falling down a mountain (ice sliding) without any fear.