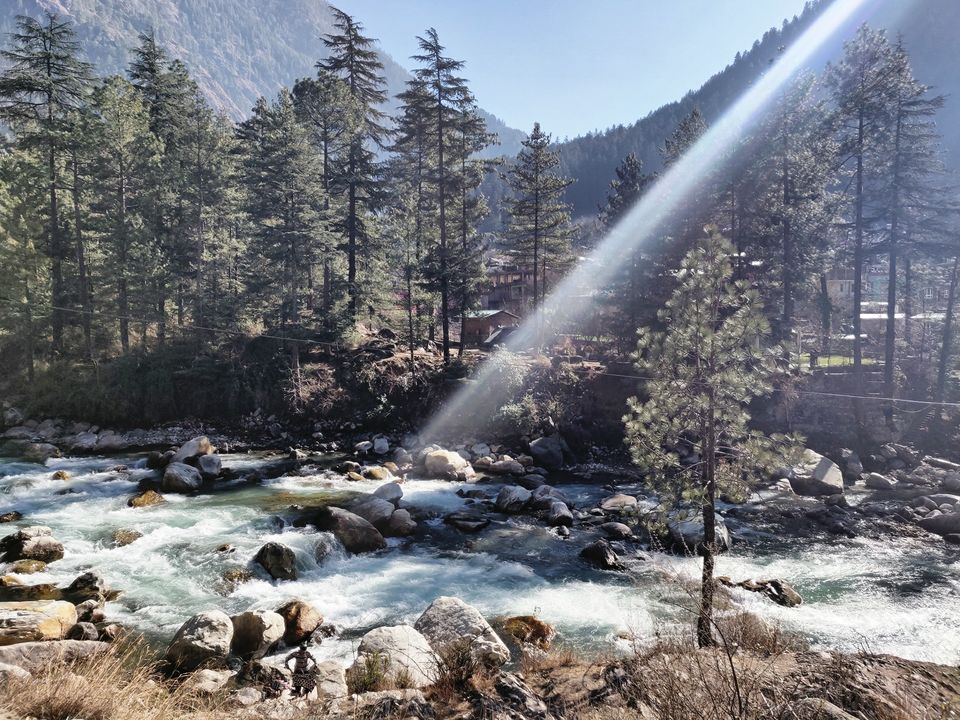 Being one of the most talked-about suburbs of Himachal among the travelers, our next destination had to be Kasol. So, I along with my three other girlfriends went off to this magical, lively town; to celebrate new year's eve. It wasn't until long after I reached there that I realized, Kasol is another home of the 'God of Food'; and heaven for all the foodies. (and the stoners too!). Every little corner in every other street has tiny but amazingly delicious food stalls options apart from some very famous cafes and restaurants; each celebrated for its own unique ambiance and cuisine. Here is my list of favorites from this town:
The Kasol Burger
Nope, its not the name of any well-known cafe; instead, its the CLASSIC ROADSIDE burger; it can be easily spotted while strolling across the main Kasol street, hence the name! Why is this burger exceptional? Well, an exquisite view is always complemented by food that tastes divine, so if you are an orophile and cheese makes you go mad! this burger is your answer.A perfectly seasoned, crisp on the out and soft on the inside patty, wrapped in a soft fresh bun (not fried!) with a slice of melted cheese; trust me, one is just not enough. So next time you plan your visit to this wondrous town, don't forget to grab this one.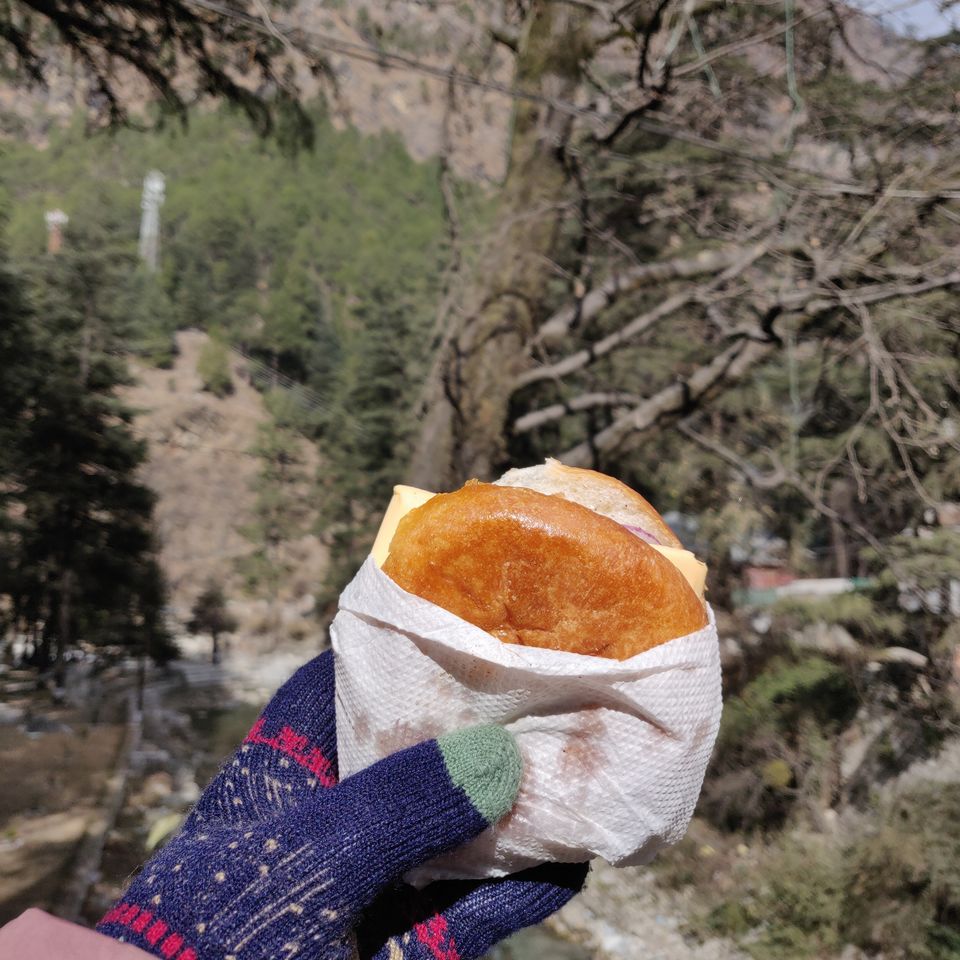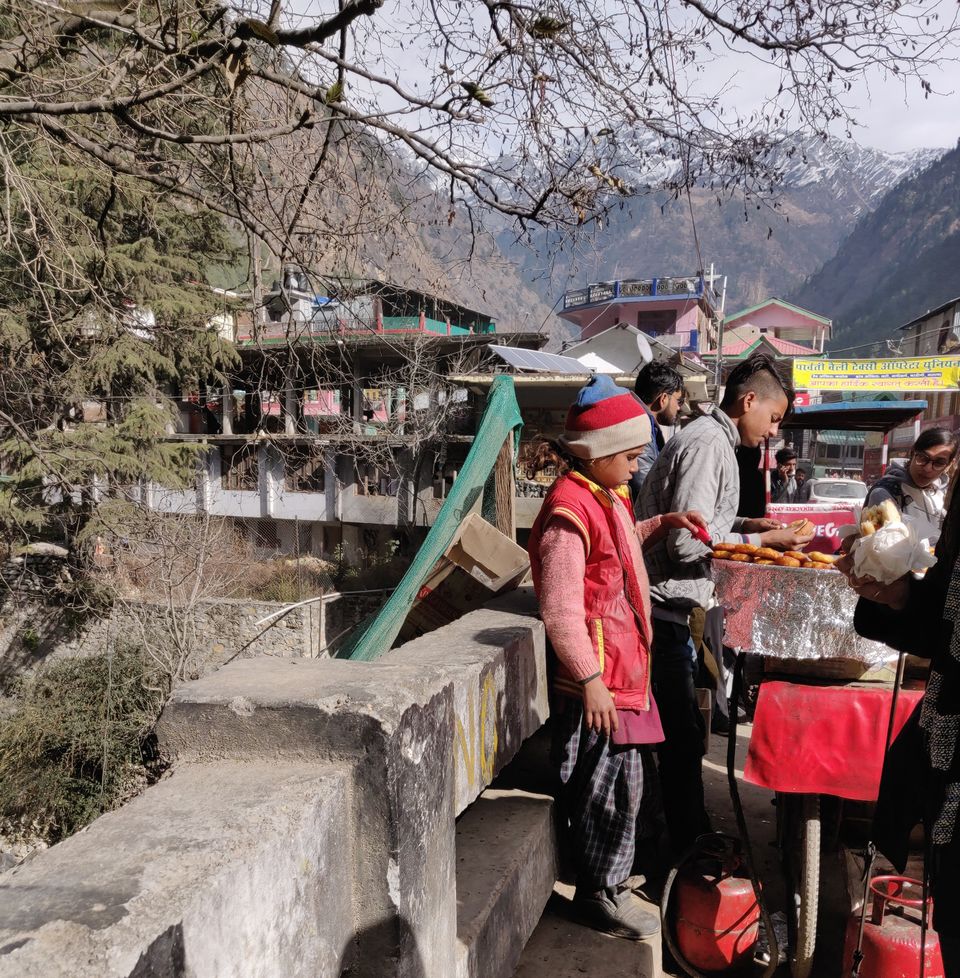 Rooftop Cafes
Rooftop is always astonishing and rooftop in the mountains is astonishing level 1000. While wandering the streets of Kasol market, you can spot a lot of tiny rooftop cafes promising good food and the perfect young vibe you have been looking for. China Town Rooftop Cafe was our choice for lunch. It not only gives you a whole load of food options but also has a multi-level seating menu; the under-the-sky, on-the-chair, the private-corner or the comfort-floor seating. If you have no further plans, want to chill out with a cup of perfectly seasoned tea or lie down for infinite time; find yourself a cafe that suits your vibe and a corner that suits your comfort. We ordered honey chilly potato and a pizza, with of course masala tea to warm us up in the chilling winters, all of which not only looked promising but also left our bellies pleased and hearts smiling.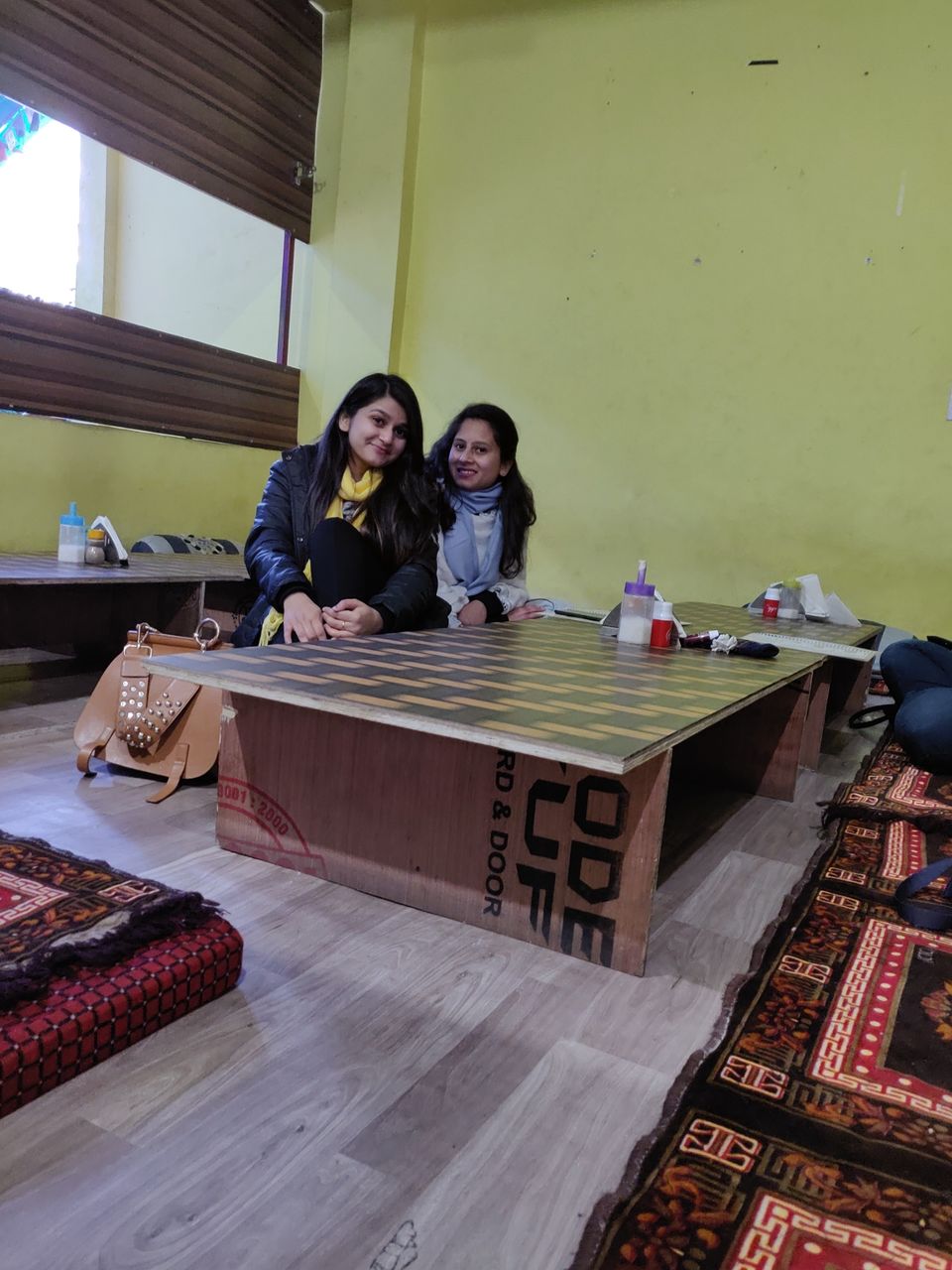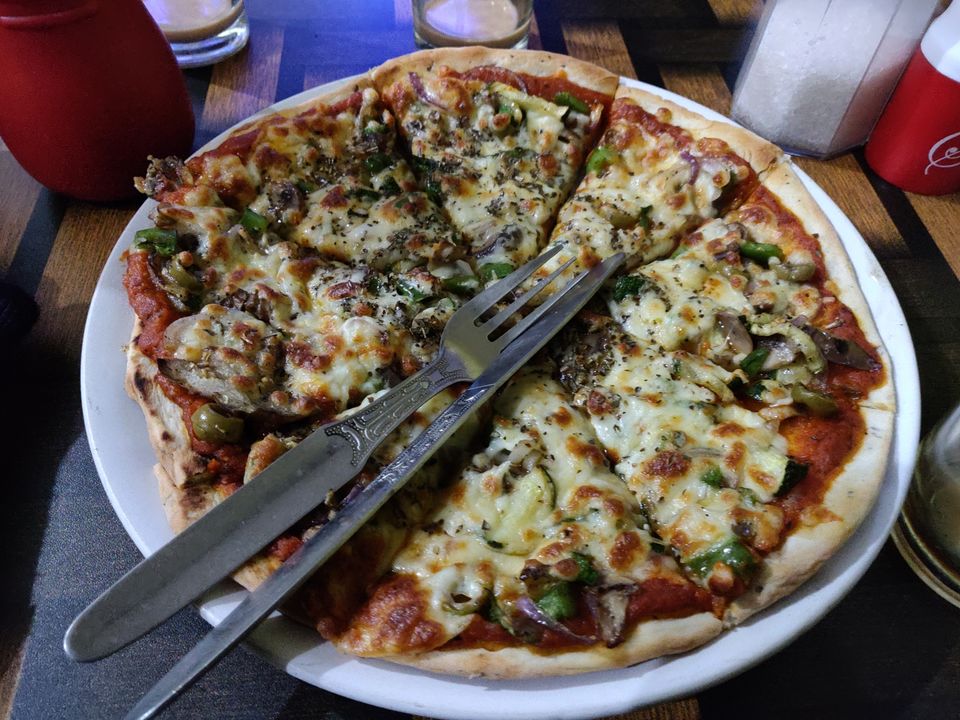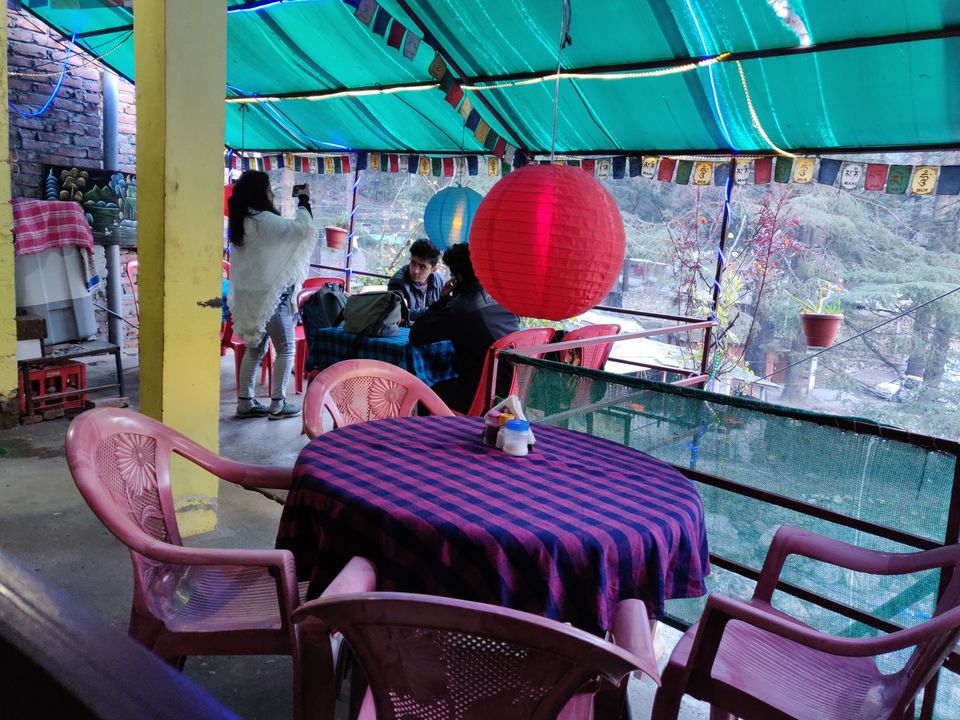 It was another beautiful chilling morning in the valley and the sun decided not to show up! So we all agreed to visit the Gurdwara Shri Manikaran Sahib, take a dip in its natural hot water springs and have Gurdwara langar in lunch. To our surprise, the roads were jammed and we had to hike all the way for approx 3 km to reach our destination. Nothing could have been better than having food at such a holy place after a long hike. A perfect comfort meal in the Himalayas, infused with love and blessing from god. The feeling is so pious and content, and your mind is at peace.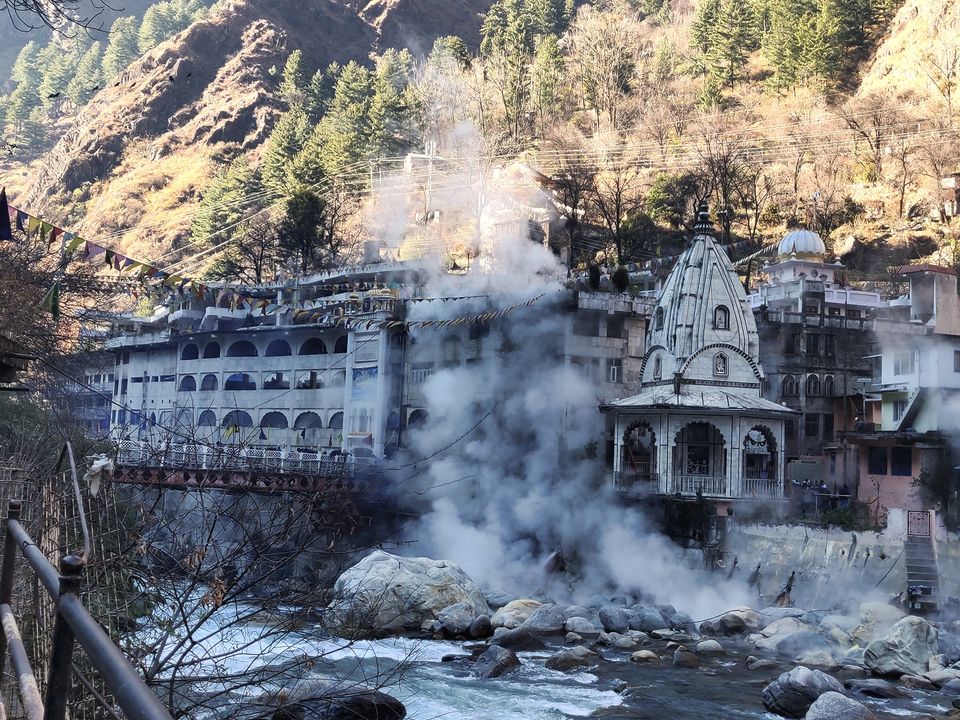 Here are a few food tips that will surely help you cherish your travel days more:-
Try out every possible local dish or cuisine (Brings you closer to the place and know it better)
Do not shy away from experimenting with your taste buds (some tastes will last forever :p )
Local stalls, small vendors sometimes have the best to offer (and at convenient prices)
No travel story is complete without the mention of food and as they say 'Happiness is in the belly'; Travel makes you happy, food makes you happier and both together will probably make you die of happiness.