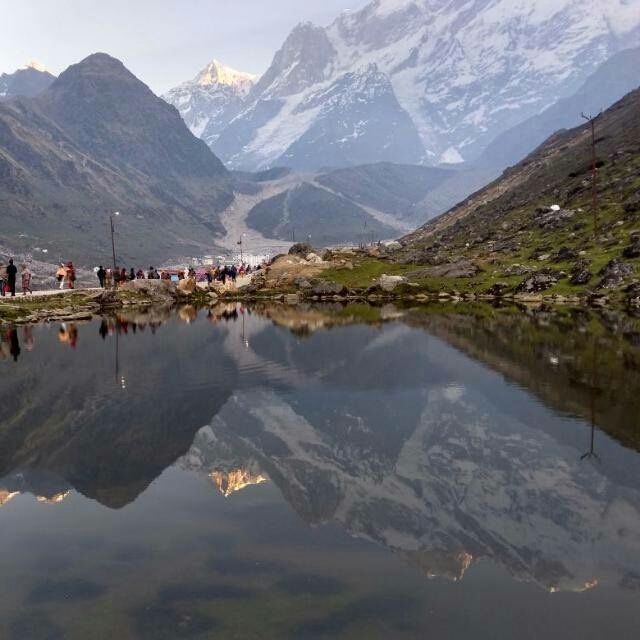 We, a group of 60 people started for the longest trek of our Himalayan Yatra on May 25,2018.The other places which we covered in this yatra was Rishikesh, Tunganath - Chandrashila, Ukhimat, Guptakashi, Kalimath and Haridwar. This was our second trek. The first trek was to Tunganath Chandrashila. The one main problem with Tunganath was the way was much more steep than in Kedarnath. But, the path was very clean in Tunganath, when compared to Kedarnath. There were many means of transport to reach the Kedarnath temple. There were helicopters, mules, doli (Four people will be carrying you in a chair) and also in baskets. The best option for a thrilling experience is the trek. We can't see those kind of beautiful scapes in our daily lives. The time taken to reach in average is 9 hours. For older people, it's best to opt the helicopter. You have to pre book because it's only during the summer time you can visit Kedarnath. So, basically there will be huge number of pilgrims visiting during summer. The pre booking for helicopters starts by January. Also the helipad is very near to the temple, so as far as what I have seen, this is the best option. It takes only 7 min to reach the top of the hill via helicopter. You can complete the Darshan and return in a maximum of 2 hours. The cost for double side was in and around ₹10,000/person (As of May, 2018).Coming to mules, I wouldn't recommend this to people who are having back pains. It's better to walk than going by mules. It's best to climb up in mule rather than climbing down. Climbing up will only consume more energy,also you have to be more careful with the balance while sitting in mule while climbing down. The cost for mule for one way was ₹1500(May, 2018). If you want to climb in a mule, better get a mule from the starting. We found it difficult to get one after a point called Bheembali,which was 7 kms from the starting point. Talking about the starting point of the trek, one can start from Sonprayag as well as from Gaurikund. If you start from Sonprayag, it will add another 5 kms to the distance and the path is not so attractive. Don't forget to take your Adhaar proof, since there is a verification done in Sonprayag. We had our breakfast in Sonprayag and had to wait in the queue for one and half hours to get into jeep to reach Gaurikund. We reached Gaurikund in 40 min. This is the starting point of the trek. It was 14 kms from here . The 1km way from there was very crowded with many shops, restaurants and was very dirty. But afterwards, there was this beautiful and wide spaced roads for the trek. We started walking at 11.00am. There was this beautiful river, called Mandhakini, which could be seen in Gaurikund. There was also a hot water spring, in Gaurikund. But the place was very dirty because of the huge population of pilgrims. So, we decided not to enter and continued with the trek. Please do ensure to get a stick from the shops in Sonprayag,as it will be very helpful in this long trek. We reached Bheembali at 4.00 pm. The path after Bheembali started to be steep and there were no more clean roads like what we saw from the starting point of Gaurikund. We found it very difficult to walk after 7.30 pm, as the paths were very narrow and it was pitch dark. Some people reached base camp by 9pm. Our camp was just 2kms from the temple. Some of us couldn't walk in a full stretch. So, we took accommodation at GMVN Tents after Lincholi.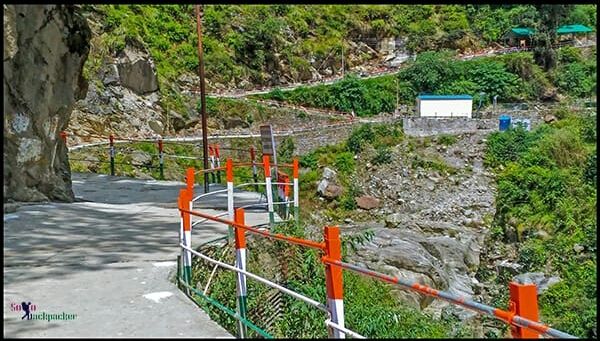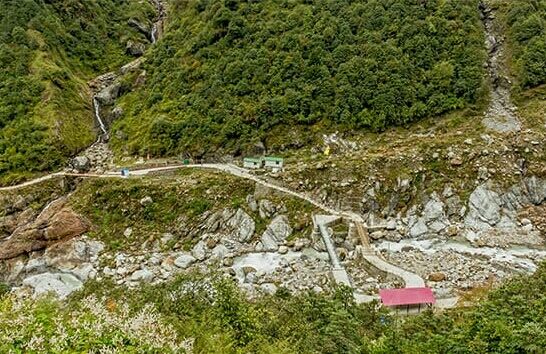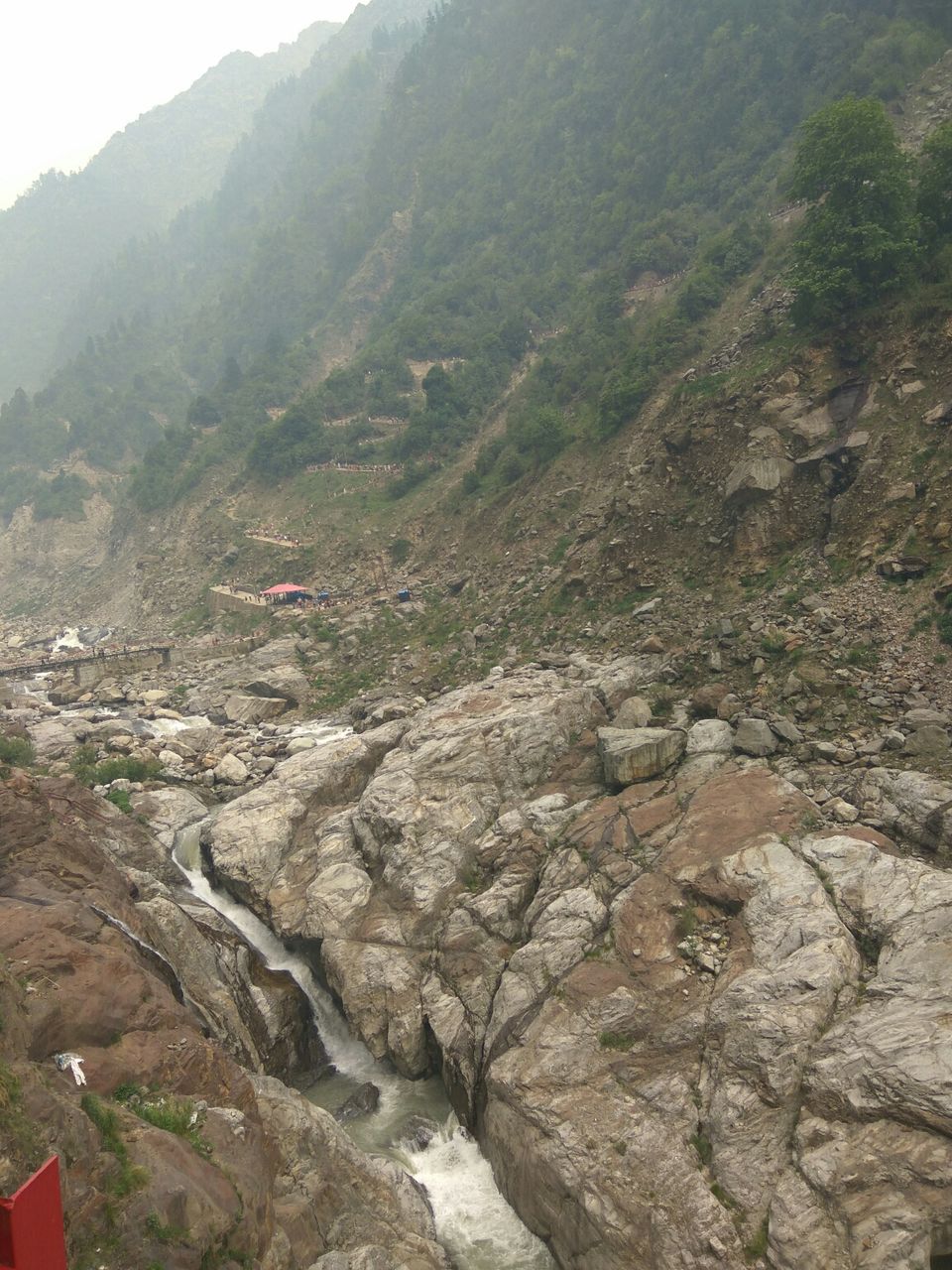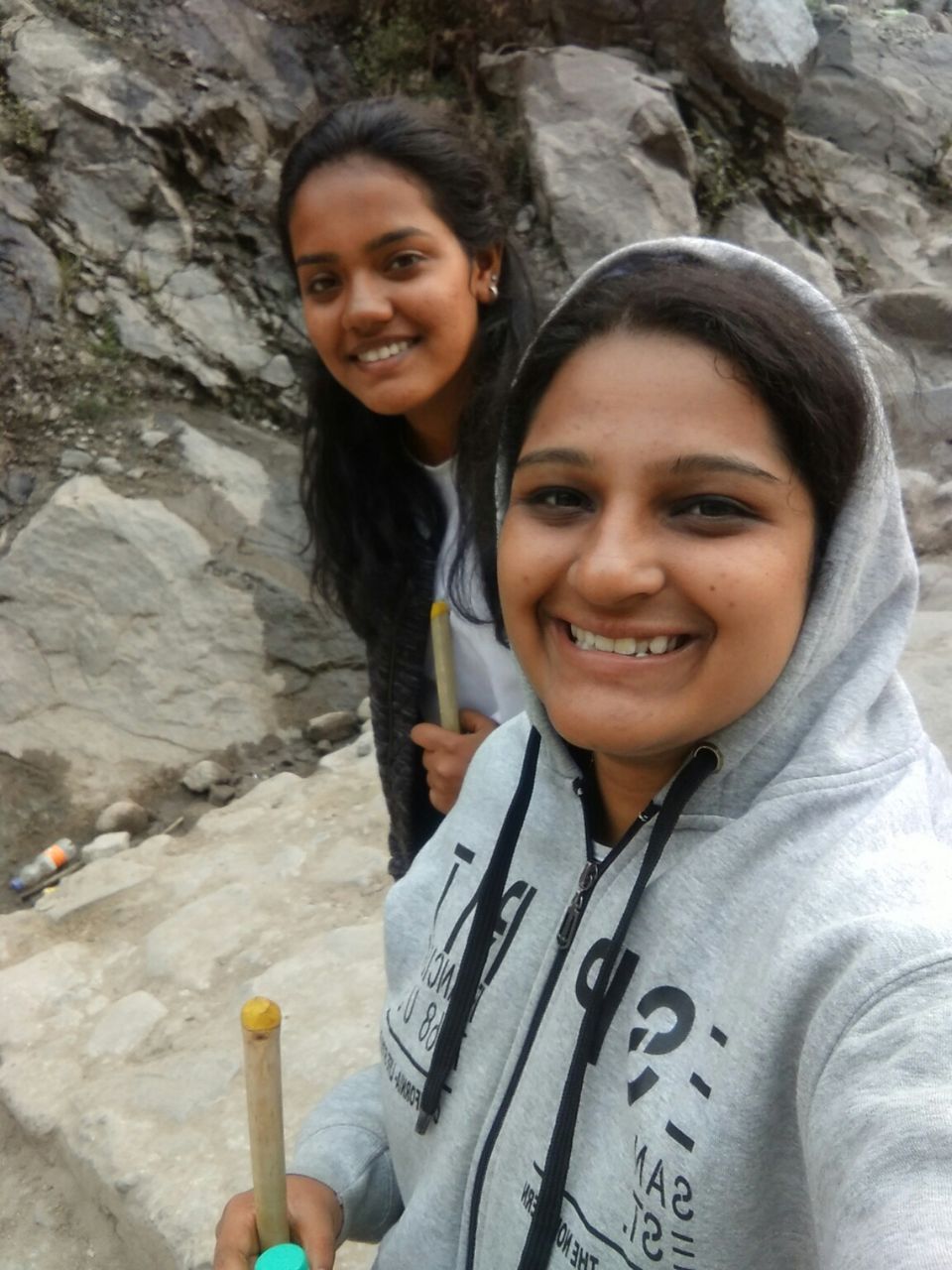 We started our trek at early morning,4.30 am. It was freezing cold, but we were more freshened up and energetic than in the evening. As, there were fewer people in the path, we were able to walk comfortably and reached the temple by 8.00 am. Since it was very cold, we took regular breaks in order to catch up on our breathing. There was a long queue as soon as we reached the temple. We spotted many Aghoris near the temple. Aghoris are people who says themselves as followers of Shiva. They have a very difficult culture than normal person. They even eat human flesh.Please do read about the places before you start the yatra to Himalayas. It will help you explore more and know about the places in detail. The helipad was very close to the temple. There were medical assistance camps, good restaurants near the temple. The view from the temple was breath-taking. It was totally worth every strain which we went through the trek. We all were back energetic and happy that we were finally able to see this beautiful place.There was a huge Nandi in front of the temple. Many rituals were happening in front of the temple. We completed our Darshan and started our way back in mule by 10 am,as we are exhausted with trekking up in the early morning. It took approximately 3 hours to climb down to Gaurikund in a mule. We reached back Sonprayag in a taxi and waited for other people in the group to come back. It takes around 5 hours to climb down by walking.
During the winter time, Kedarnath will be closed and all the rituals will be done at Omkareshwar temple,in Ukhimat. It is believed that this is the place where Lord Krishna's grandson, Anirudh got married.
(Do contact me if you need any more information regarding the trek)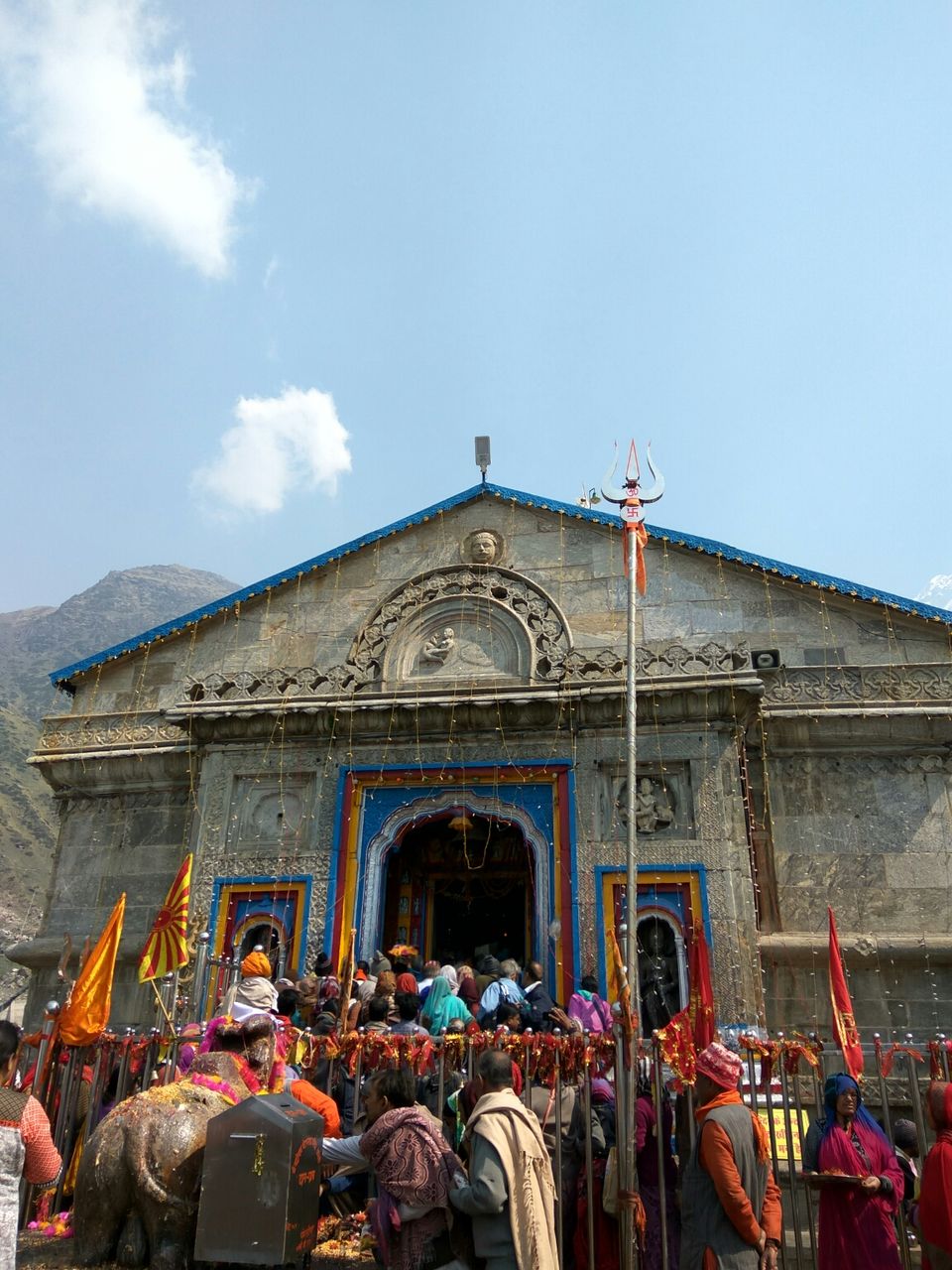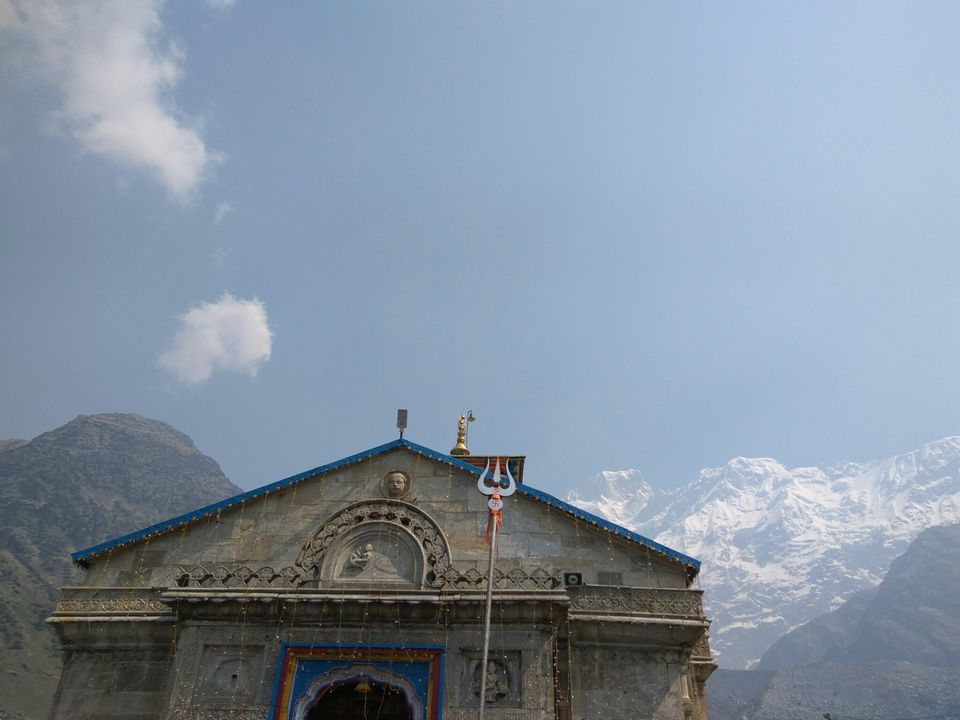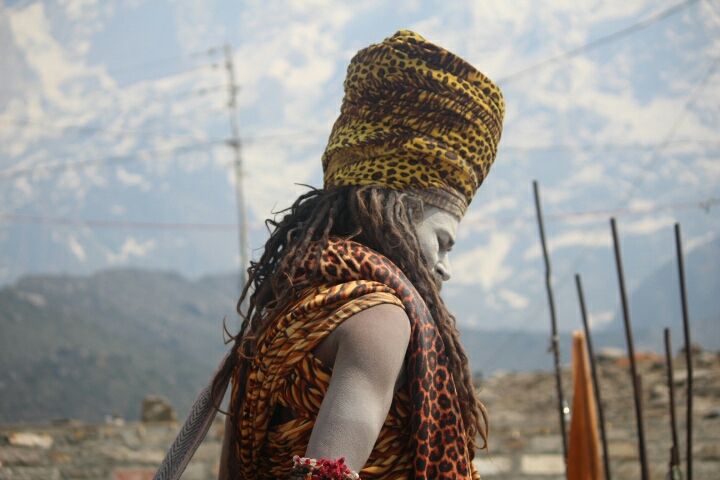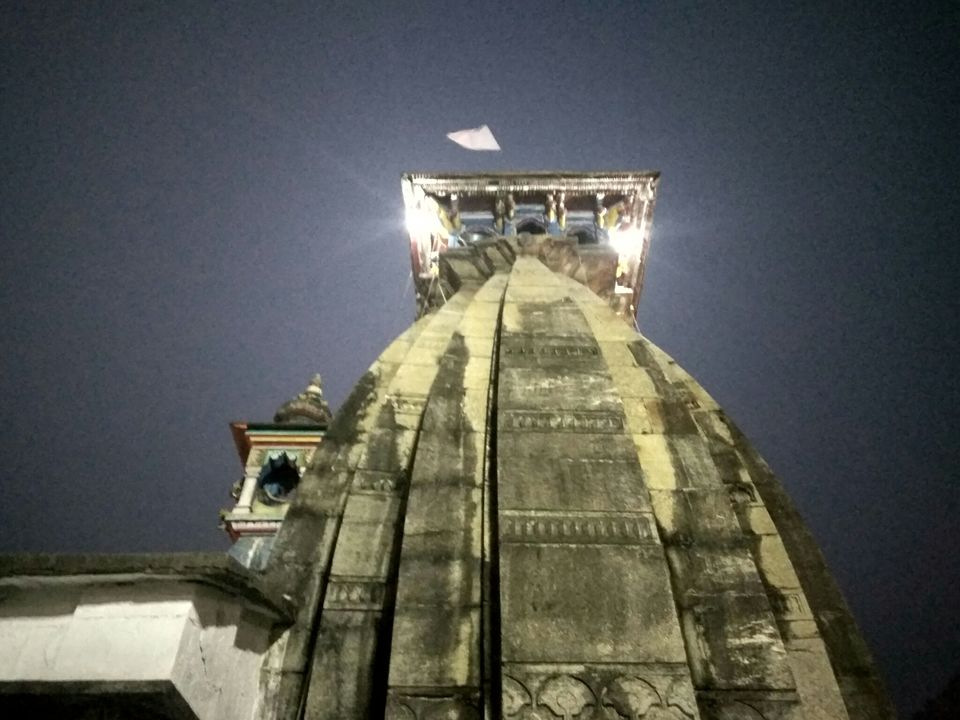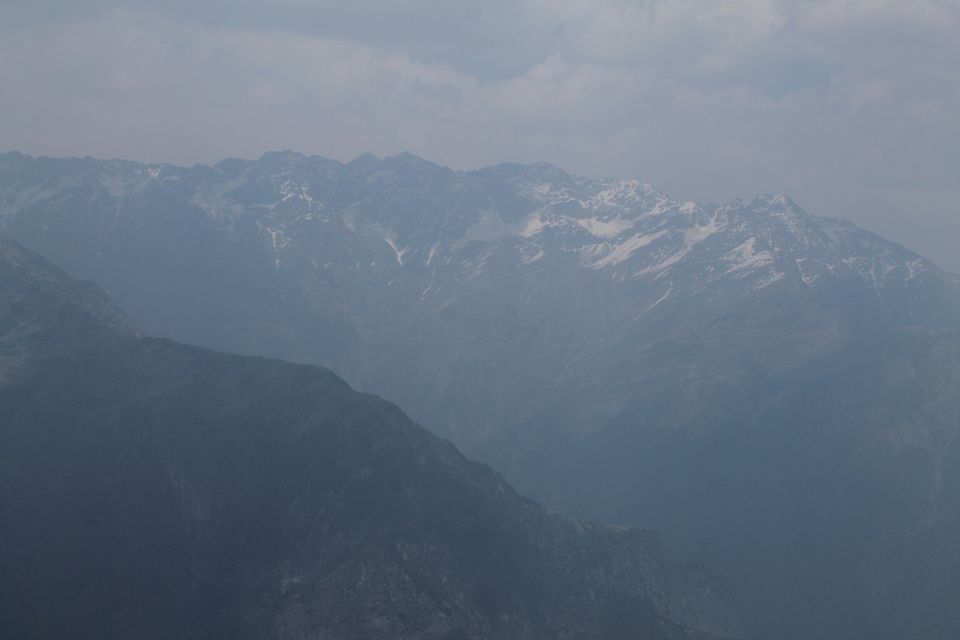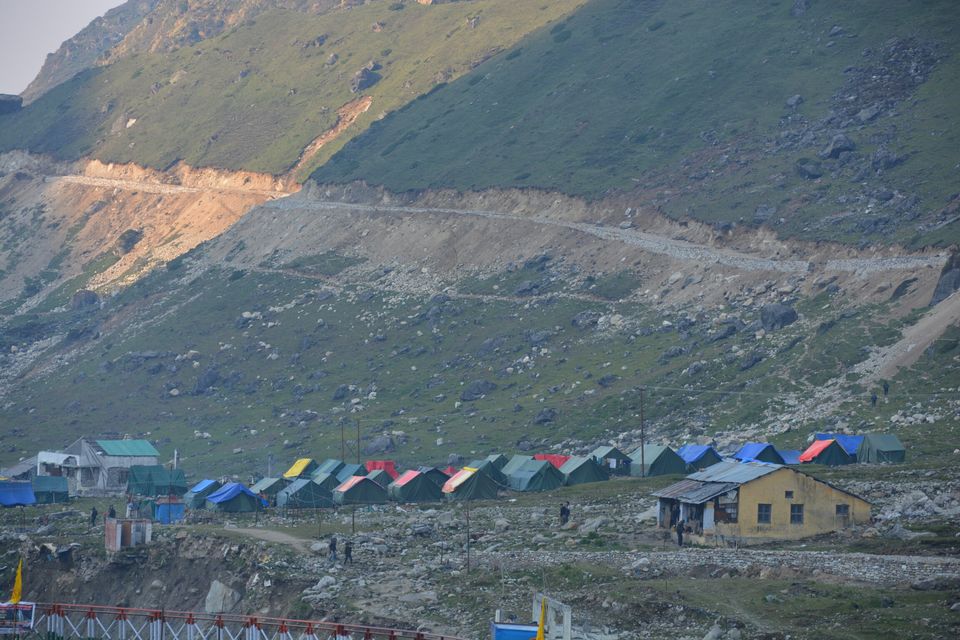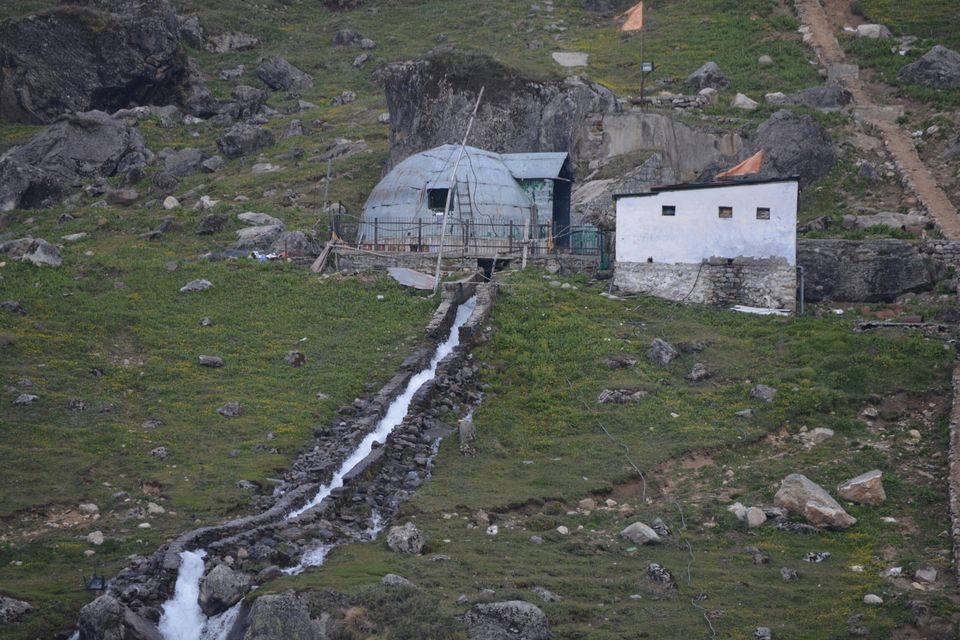 Frequent searches leading to this page:-
kedarnath trekking, kedarnath trek route picture