Summer is here, which means that it's time to nestle somewhere up in the hills, right in the lap of nature. This is a time when mountains are friendly to every kind of traveller—whether you're a trekker or a lazy vacationer, the mountains will give you the ambience that you're looking for. So I've figured out just the right place that will complete your list of summer essentials— The Kumaon, a boutique resort in Uttarakhand.
Ideal for:
The Kumaon is the perfect destination if you're looking to retreat into the mountains and recharge yourself for busy city life. This luxurious setting is complemented by majestic views of Kumaon hills and the Himalayan range which are sure to enchant you like never before.
About the property:
Located in the pristine hills of Kasardevi, a quaint little town near Almora, The Kumaon is an exemplum of the rich cultural past that the town has seen. Enveloped in the forests where Bob Dylan, D.H Lawrence and even Swami Vivekananda wrote the best of their work, The Kumaon is the ideal getaway to dive right into peace and tranquility.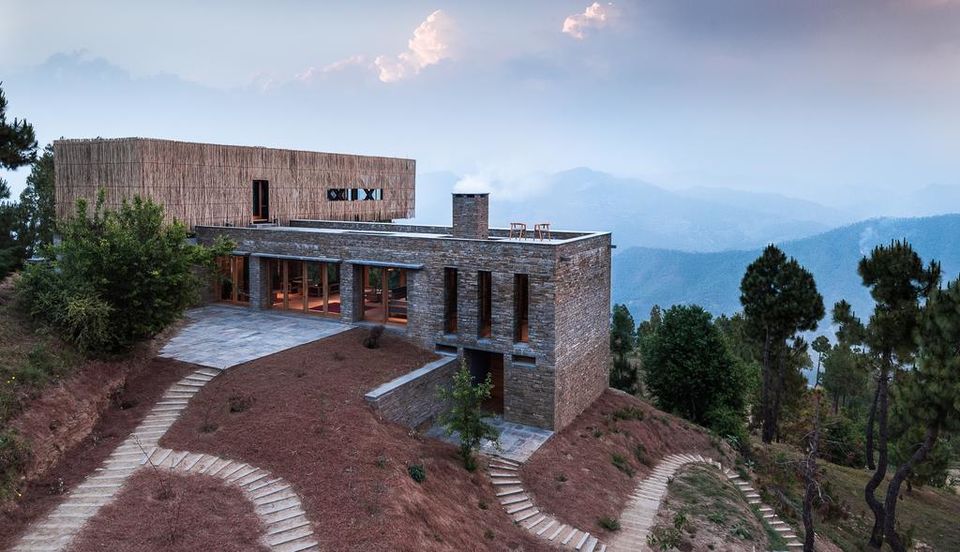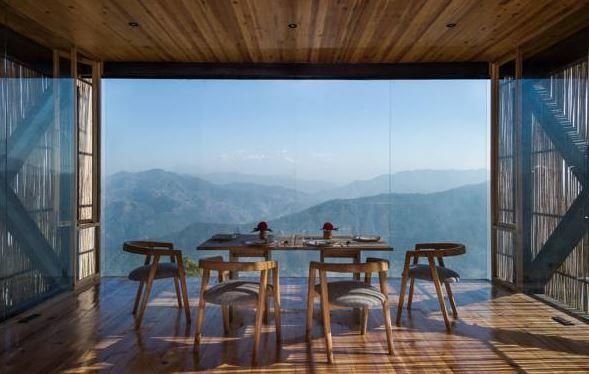 Designed and created by three Sri-Lankan architects, the architecture of the resort is a unique blend of modernity-fused with designs that best complement the mountains. The Kumaon, with its nature-friendly structure becomes an inherent part of the mountains it stands on. Finished with rotating glass walls, patios and sun-lounges along with galleries, libraries and even rooms, this property allows you to interact with the environment at every moment of the day.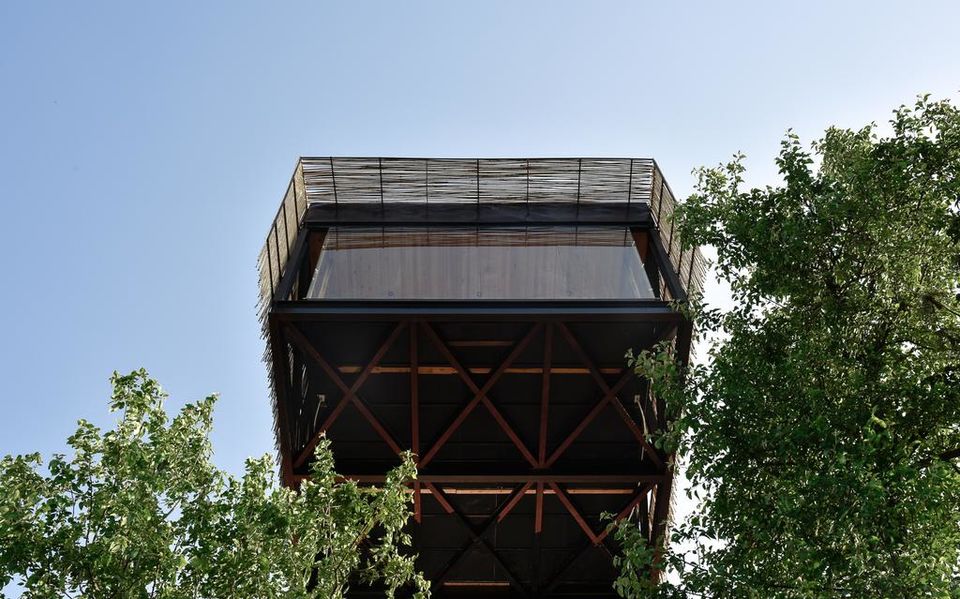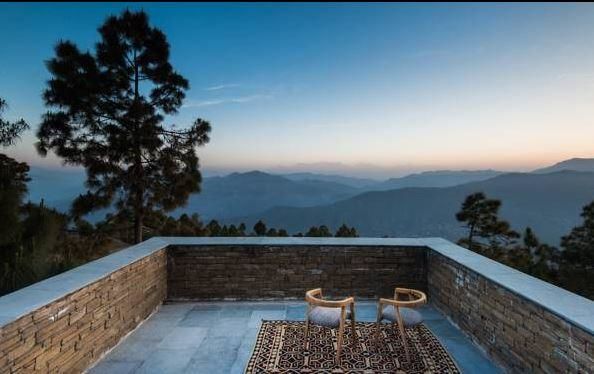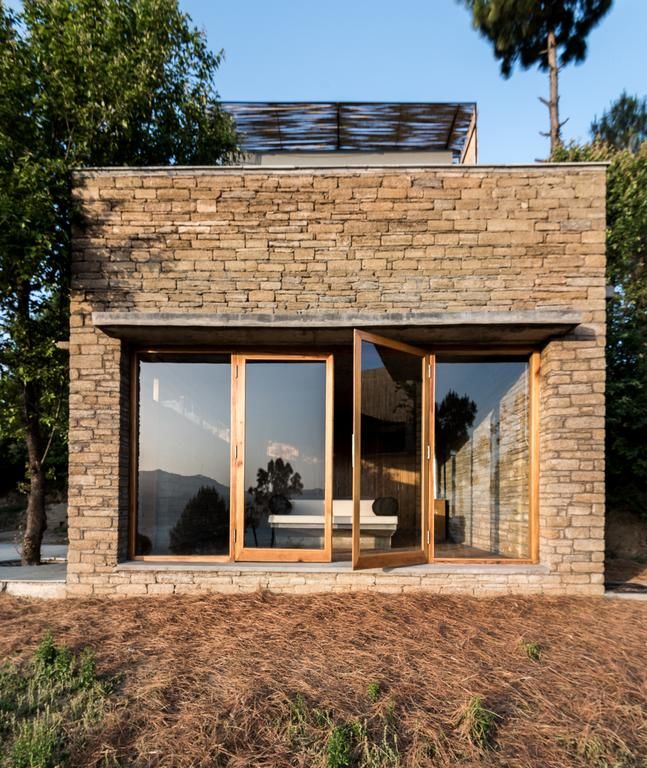 All you need to do is look up and you'll be treated to magical sights of mountains, forests and snow peaks. However, an even better feature of the resort is that it even allows pets! So you don't need anyone else to accompany you during your vacation because you can make this holiday the most memorable one by taking your dog along!
Rooms: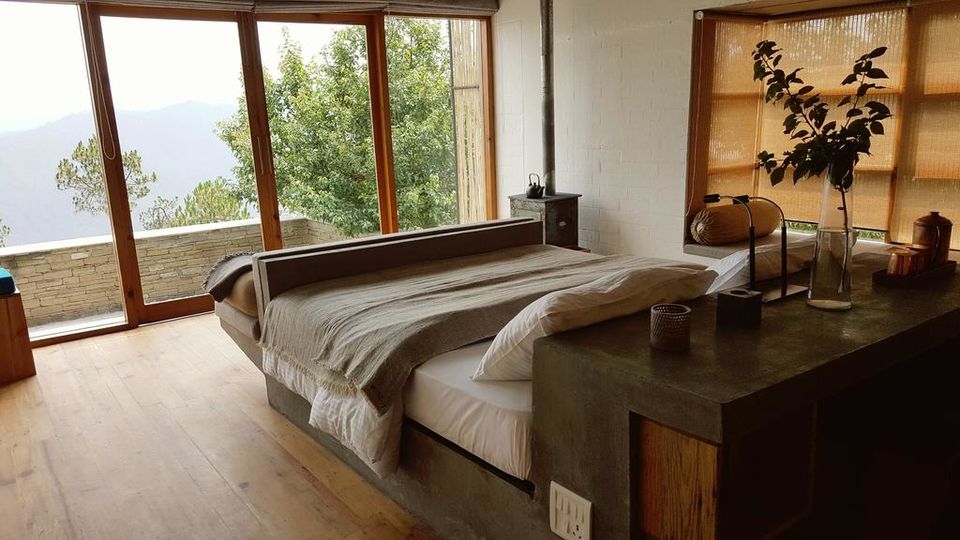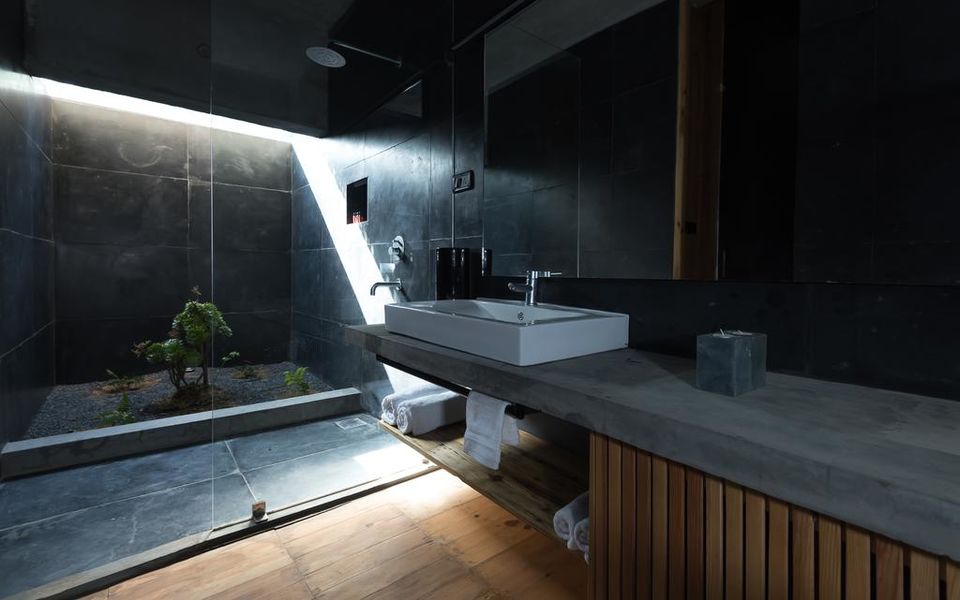 The resort offers 10 luxury suites that are adorned with state-of-the-art interiors. There is only one category of rooms that you can choose from. The rooms are beautified with sun-roofs and bay windows where you can bask in the sun's warmth and at the same time, enjoy a panoramic view of Kumaon hills.
Cost:
A night's stay in one of the resort's suite room will cost you approximately Rs 13,510 (buffet breakfast included).
Food:
The resort boasts of a gourmet restaurant, where meals are prepared with fresh, local and organic produce. Expect delicious food from a variety of cuisines to choose from.
Best time to go:
April-June and October-December are the ideal times to visit the resort because at this time, the forests are laden with greenery and are in full bloom, so you can enjoy them in their full glory. However, you can also visit during December-February if you fancy mountains during off-season.
How to get there:
Air: The closest airport to The Kumaon is Pantnagar Airport in Pantnagar, which is only about 128 km away from the property. From here you can hail easily available cabs that will take you straight up to the resort in about two hours.
Rail: Kathgodam railway station is the closest station that is located at a distance of 94 km from the property. From here, you can hail a cab or a shared cab, which should drop you at the resort in approximately 2.5 hours time.
Road: The roads from Delhi to Kasardevi are well-maintained and make for an excellent road trip, so driving to the resort is a feasible and fun option. If you're coming from Delhi, you'll be taking the route; Delhi—Hapur—Gajraula—Moradabad—Bazpur—Nainital—Almora—Kasardevi.
What to do around the property:
The Kumaon is surrounded by Kasar Devi's sacred history and heritage which means that there are endless number of temples that you must surely visit.
Dedicated to Lord Gollu, an incarnation of Lord Shiva, the temple has gained world-over renown for the power that a prayer in this temple holds. The temple is lined with bells, sacred red thread and pages full of wishes and desires of devotees. It is said that every wish at this temple is fulfilled, so visiting this temple is a good opportunity to make your dreams come true. This is located 20 km away from the resort.
Binsar Wildlife Sanctuary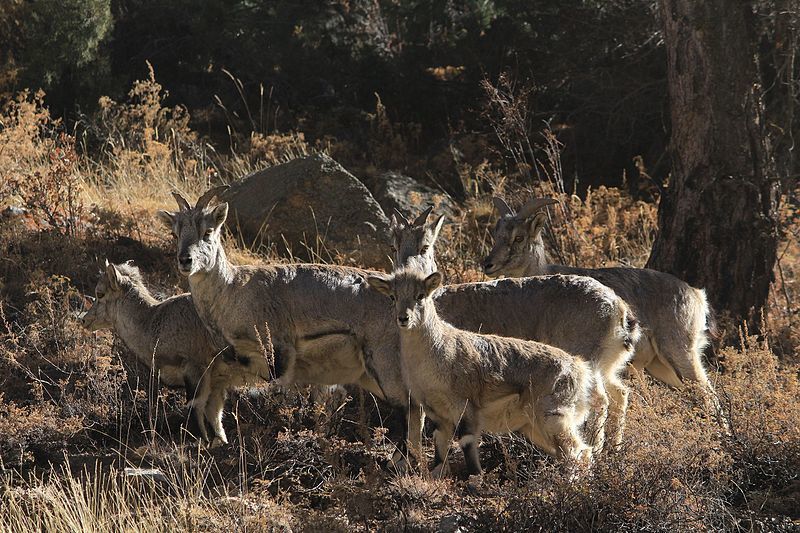 Known for its wide variety of flora and fauna, this sanctuary boasts of about 50 species of plants and animals like leopards, musk deer, black bear and red giant flying squirrel to name but a few. There are more than 200 species of birds, so if you're a wildlife enthusiast or love photography, then this is a must-visit for you. The sanctuary is located about 26 km away from the resort.