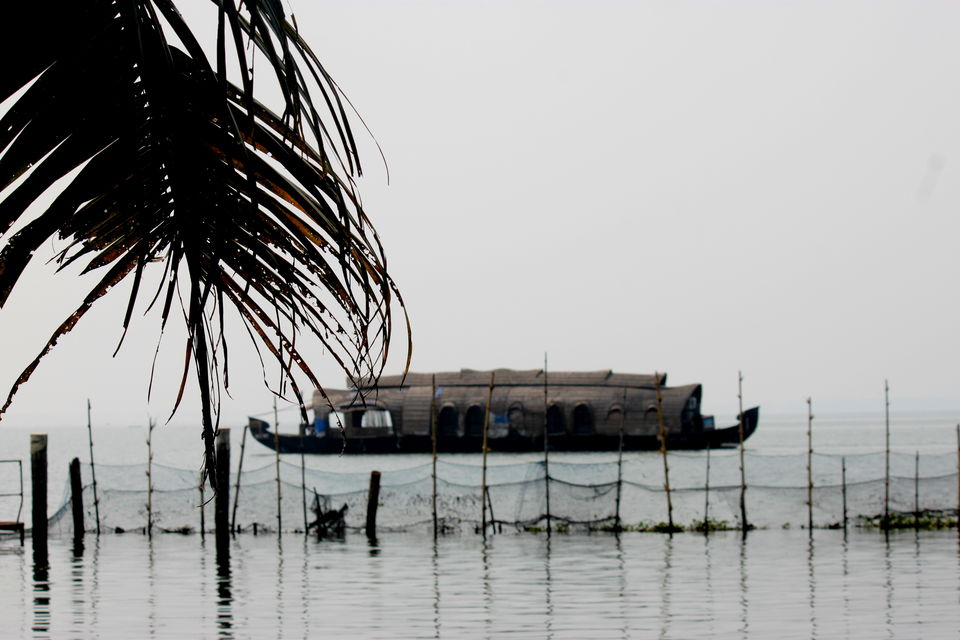 A friend from Kerala told me that you need to visit Kerala at least thrice, to see it completely- once, to see the Western Ghats part, once, to see the Backwaters, and once, to see the Coasts! Thanks to that friend, I got to taste the flavors of Kerala in every possible way, in just one trip!

Cochin Airport welcomes you with grandeur. It's not as fancy as Delhi's T3, nor like Mumbai Airport, but it has a charm of its own. As you walk out of the airport, there are rows of coconut trees, exactly the way they look in photographs.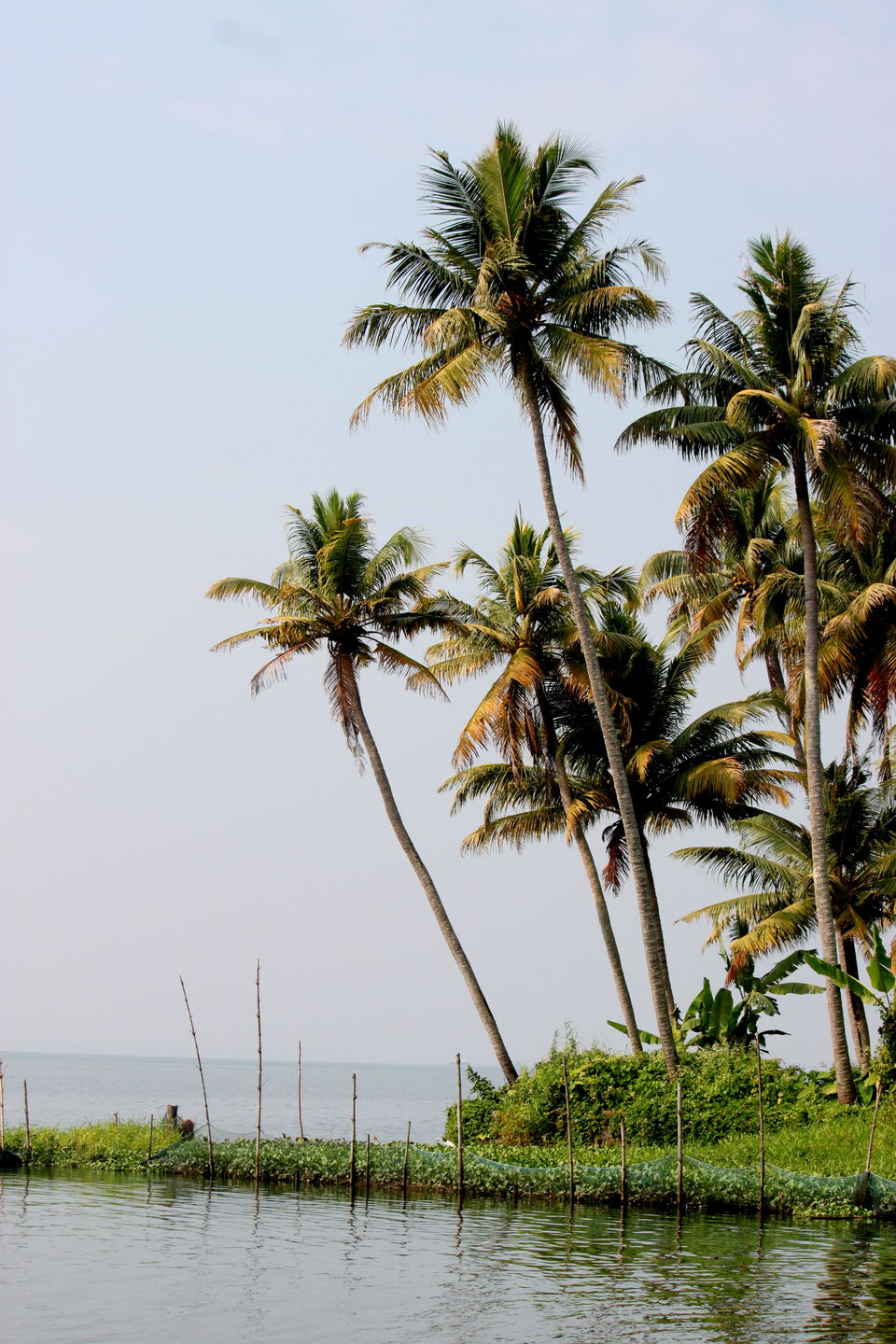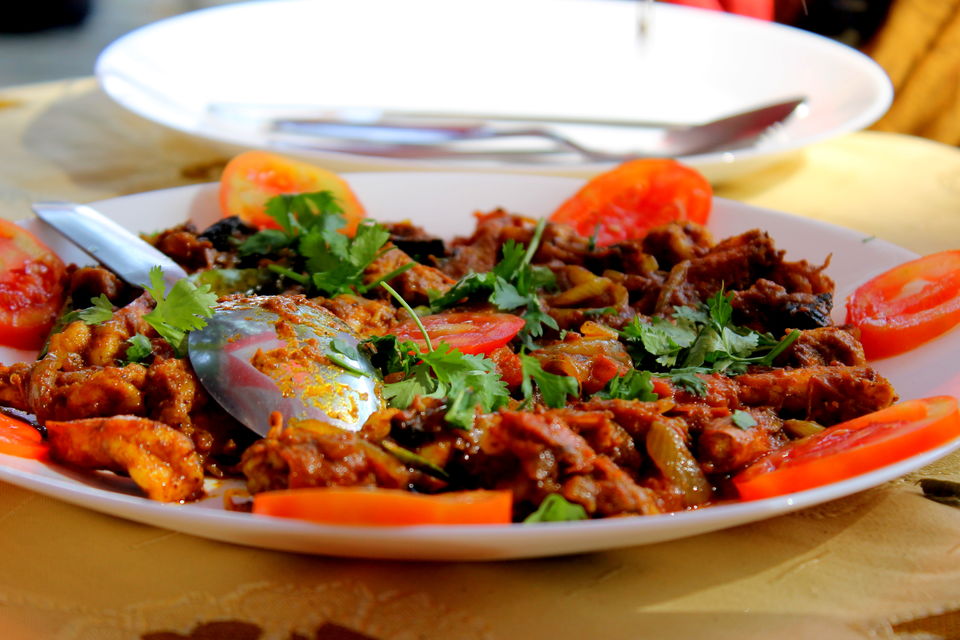 My friend had planned the entire trip, and my first destination from the airport was Fort Kochi. It has a lingering effect of the European culture, with huge mansions, and small cafes, and mostly foreigners chilling at the beach. For a foodie like me, it seemed paradise. We had lunch in one of the cafes, which served delicious grilled fish cooked with coconut sauce, and Malabari style prawns.
After a sumptuous lunch, we headed for the Kochi-Biennale, that was taking place at that time. I guess I was lucky enough to experience such a rich tradition of art and culture. Biennale is held every year, from December to March.
The next part was one of the best parts of the entire trip~ a drive from Cochin to Kottyam.
Kottyam, situated in the basin of the Meenachil River and in the basin of the Vembanad backwaters, is a beautiful town, with many old churches, giving it a vintage look. My friend, with whom I went for the trip, dwells from Kottyam, so I ended up at her place, and could binge on authentic Kerala cuisine, starting from Iddiyappam, to Beef Dosa.
The next day, we went to Kumarakkam Backwaters, which is an hour's drive from Kottyam. Set in the backdrop of the Vembanad Lake, Kumarakkam has the largest freshwater lake in the state of Kerala.
Kumarakom Bird Sanctuary is a noted bird sanctuary where many species of migratory birds visit. Kumarakom has a wide variety of houseboats and is well known throughout the world for houseboat experience. We had lunch in a boat restaurant owned by Kumarakkam Club.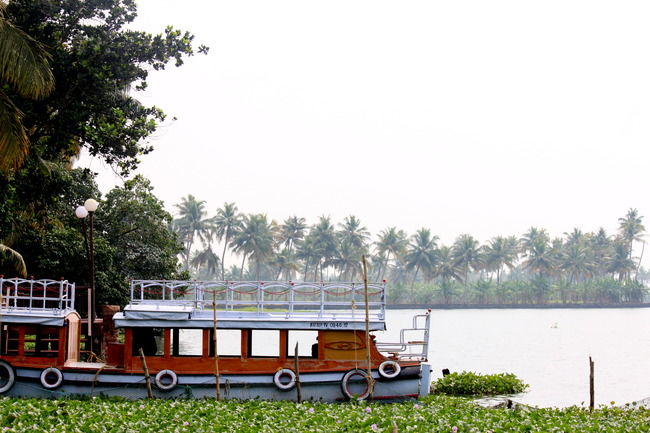 Next on the cards was Varkala, one of the best beaches in Kerala. The Varkala beach, which is also called "Papanasam", resembles old Goa. It has small fancy beach-side shacks selling amazing sea-food, and toddy.
Anjengo Fort is a fort near Varkala. It is a place of historic importance as well as beautiful natural setting, Anjengo is an ideal destination for those who don't mind walking around and explore what is in store. The historic significance tagged to Anjengo comes through foreign powers like the Portuguese, the Dutch and finally the English East India Company. There is also a cemetery inside the fort, which most probably would be having the remains of the occupants of the fort, and the oldest among the burial sites dates to 1704.

Varkala also has an estuary, Edava-Nadayara. The serene estuary meanders through dense coconut groves before merging into the Arabian Sea. The bridge over the lake is quite a vantage point to view the backwater stretching white and grey to the distant blue horizon. Boating is another great way to browse this tranquil waterway.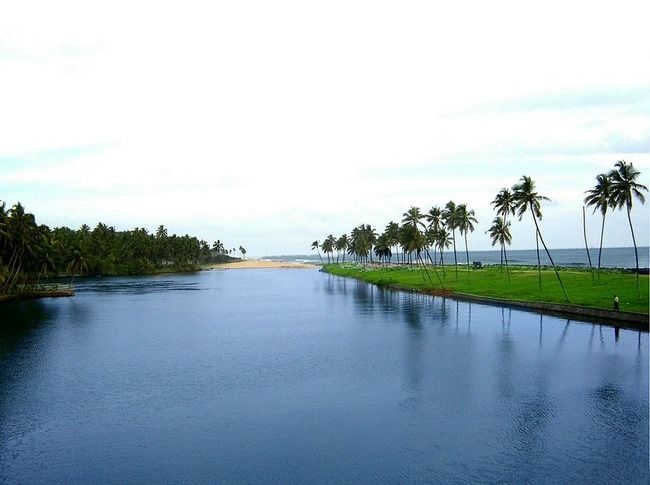 From Varkala, we took a bus to Trivandrum, our next destination. The capital of Kerala, its one the crowded cities in Kerala, situated on the west coast of India, and is bounded by Laccadive Sea to its west and the Western Ghats to its east.
Like any other city, Trivandrum also has innumerable restaurants, which didn't fail to excite a foodie like me. Hotel Rehmaniya serves delicious beef, mutton and appam. Sneak into Hotel ZamZam for Malabari-style biriyani, and Hotel South Park for Onasadya, a typical Kerala recipe that will make your taste-buds go crazy!
The main attraction of course was Kovalam beach, which is around 18kms from Trivandrum city. 'Kovalam' means a grove of coconut trees and true to its name the village offers an endless sight of coconut trees.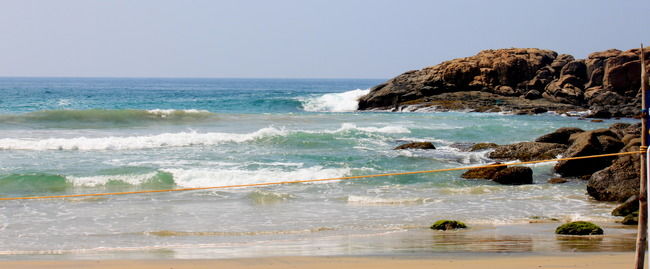 The sight of the waves lashing on the rocks below is awesome. Shallow waters stretching for hundreds of metres are ideal for swimming. The beaches have steep palm covered headlands and are lined with shops that offer all kinds of souvenirs. And of course, to pamper your taste-buds, you have to sneak into one of those restaurants alongside the beach.
A few kilometres from Kovalam is the Sanghamukkam beach, which is perfect if you want to sit and relax, gazing at the sea. Since Kovalam is a more popular one, people prefer to go there, hence, Sanghamukkam is more peaceful.
Kerala has been perfectly named as "God's Own Country", because the more you see, the more you would desire for...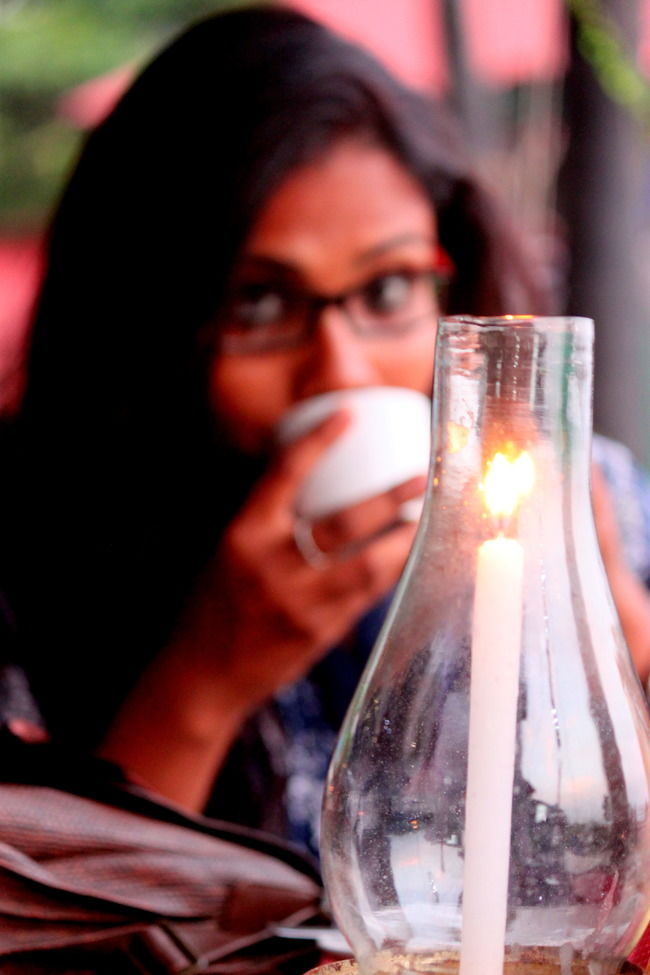 Frequent searches leading to this page:
Kerala honeymoon places, budget for honeymoon in Kerala, Kerala honeymoon itinerary, Cochin to Thekkady to Munnar ,Alleppey to Thekkady, 5 nights 6 days Kerala package itinerary.