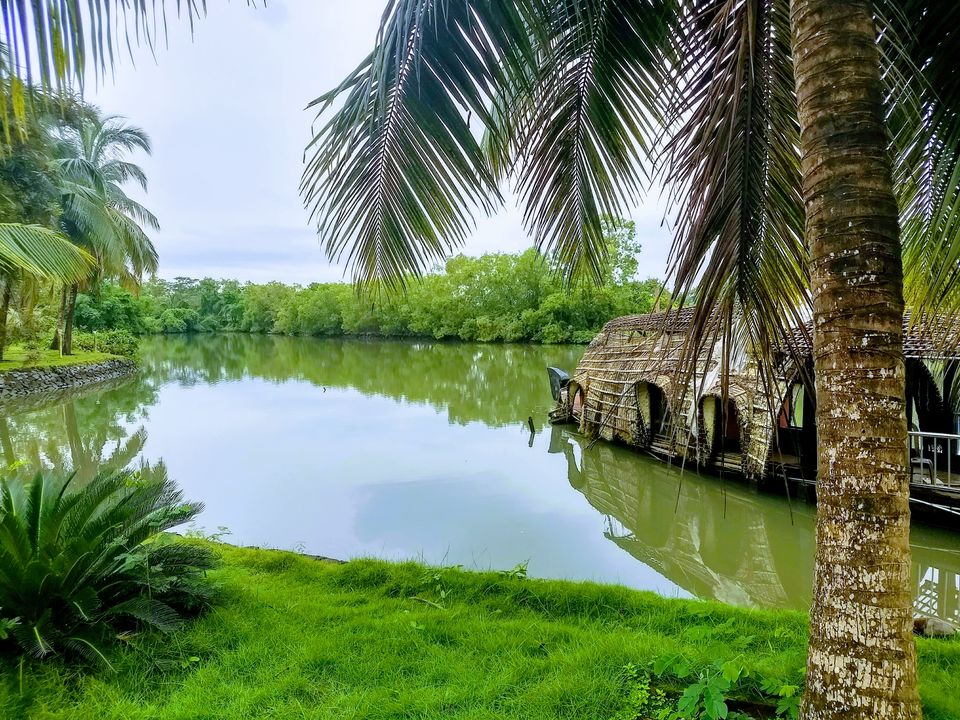 Bored of the hustle bustle of life and wishing for a trip to soothe you and feel relaxed, then don't wait pack your bag to a weekend trip (if you are near south India) to the lost paradise of Kerala- Kannur. Kannur is a small state in north Kerala. All that you desire for a weekend trip you will get in Kannur, there are serene beaches, house boat and trekking for adventure lovers. The sea food and the north Kerala delicacies are waiting to tickle your gastronomical senses.
I had been to this trip with a friend of mine and from Bangalore for a 3 days trip and it was really stunning. Different from my normal journey, this one was kind of organized by weekend women wanderers. The team did a very good job and everything went on as planned, we chose this mainly as myself and my bestie wanted to go for a trip (she was not in India for a while) and we wanted a getaway just to bring back our college days :) a fully active and tension free trip.We didn't want to worry much about planning and arranging other travel options, so went with this group which is organizing weekend trip for women's to Kannur ( Weekend Women Wanderers ). One of my friend had gone on a solo trip with this group, so I knew they do customized trip as well. We didn't had to do much tailoring as their itinerary looked good for us. Without much thoughts we gave ourselves green signal for this destination.

As per the itinerary stay was arranged in the homestay, owners were welcoming and we could get a homely feeling. After a typical Kerala breakfast we headed to a place of historical importance, Arakkal kettu and museum where we could see the belongings and history of the old Muslim family who were rulers of Malabar once. The antique displayed took us back to a different era for a while, architectural style in that time is worth mentioning , we then had a quick visit to the handloom factory as well. After having a splendid lunch and a quick nap in homestay by evening we headed to St.Angelos Fort.
The greenery around the fort and the massive architecture which is overlooking the Arabian sea is a feast to the spectator. We walked around the fort and then relaxed by overlooking the endless waves of Arabian sea.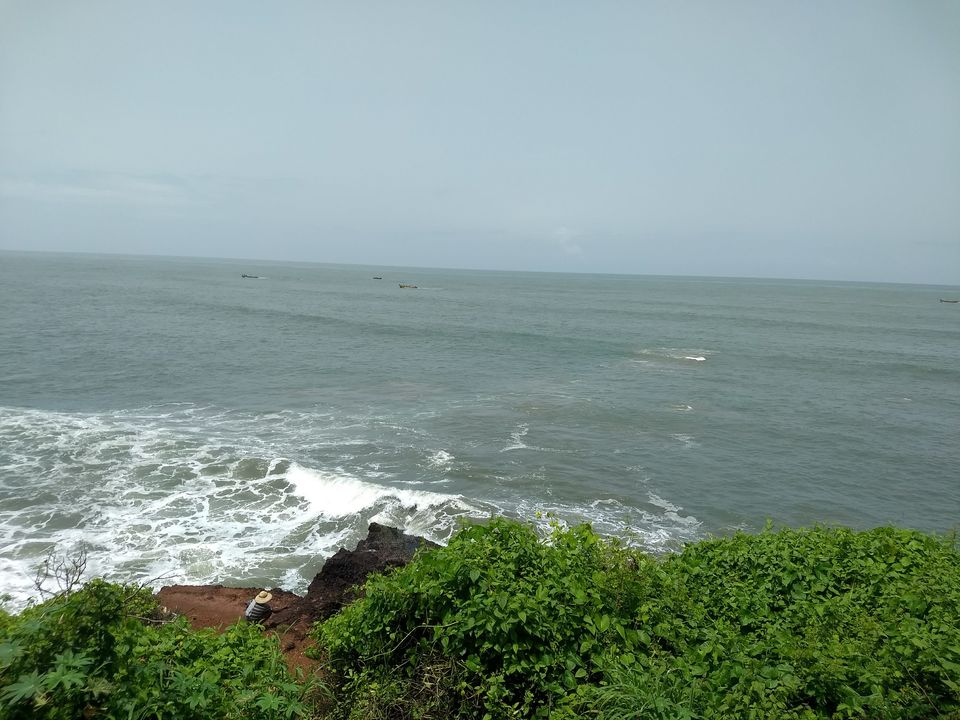 As it was nearing to sunset we went to Payyambalam beach and then walked around the lighthouse. A much relaxing Friday than normal. After another mouthwatering meal we retired to bed pondering about our college days.
Evening was reserved for the only drive in beach of South, the Muzhappilangad Beach. As expected beach was crowded enough, we had a nice walk munching some mouthwatering savories and did a ride too, yay!! much waited one. Always wanted to do this as in movies and was happy for the accomplishment. An evening in beach and Dharmadam island was well spend.
Morning we woke up to the sounds of small birds chirping around and though we were a bit lazy to go in the morning, now felt interested to go for bird watching and so we were taken to Munderikadavu for bird watching. Nature bathed in morning dew and sun kisses giving it a silver lining, its a paradise for nature lovers. We walked for quite a long distance, we could see a number of different birds, its a good idea to keep a binocular. Sad to say we didn't had one handy. After breakfast we then headed to the houseboat experience.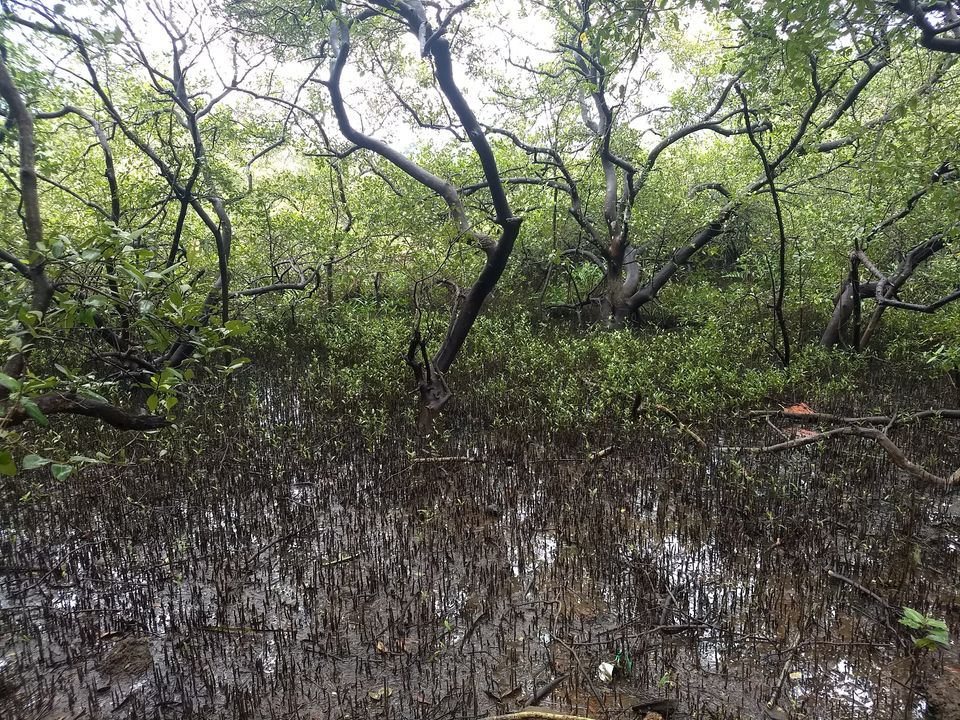 We had only a day left but there were many more things to explore and we were in love with Kannur and felt bad for not planning for more days. Morning we visited the Parashinikadavu temple in the banks of beautiful valapattanam river, we could see the traditional art form Theyyam. The make up and performance of Theyyam is really different ,something that takes a lot of effort and patience , a truly wonderful art form.
We wanted to visit a non crowded beach too, hence we went to the Kizhunna Ezhara beach as well.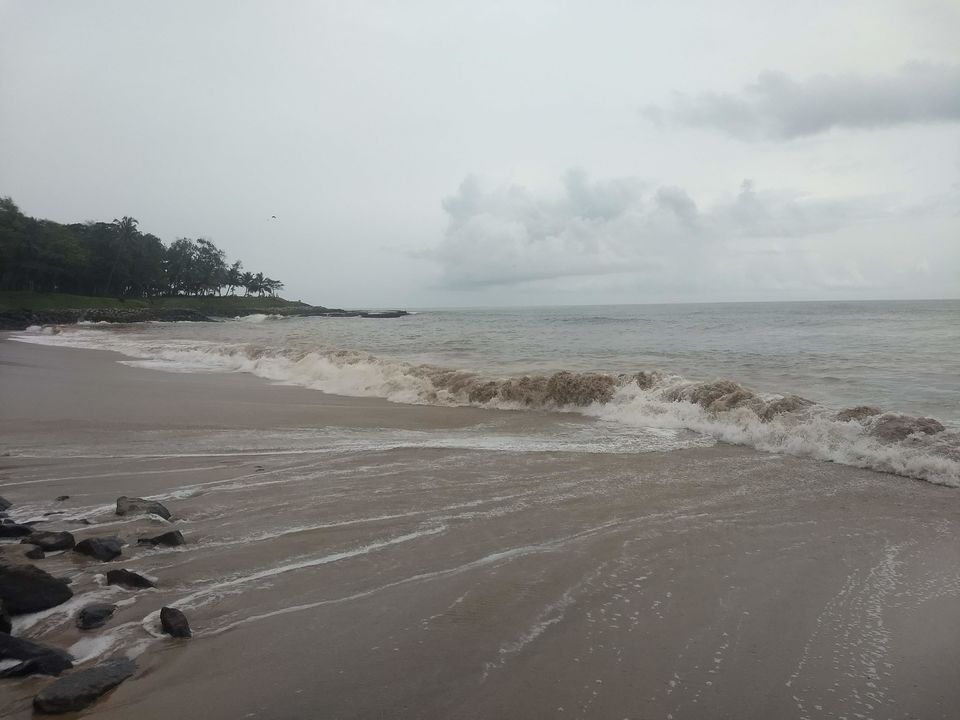 In Kerala trips, Alleppey is famous for houseboat but in my opinion Kannur backwaters and houseboat is though lesser known offers the same wonderful experience. Advantage is that here it is less crowded and hence you can relax and enjoy more than the usual commercialised tourist spots. Trip to Kannur won't be complete without a peaceful houseboat ride.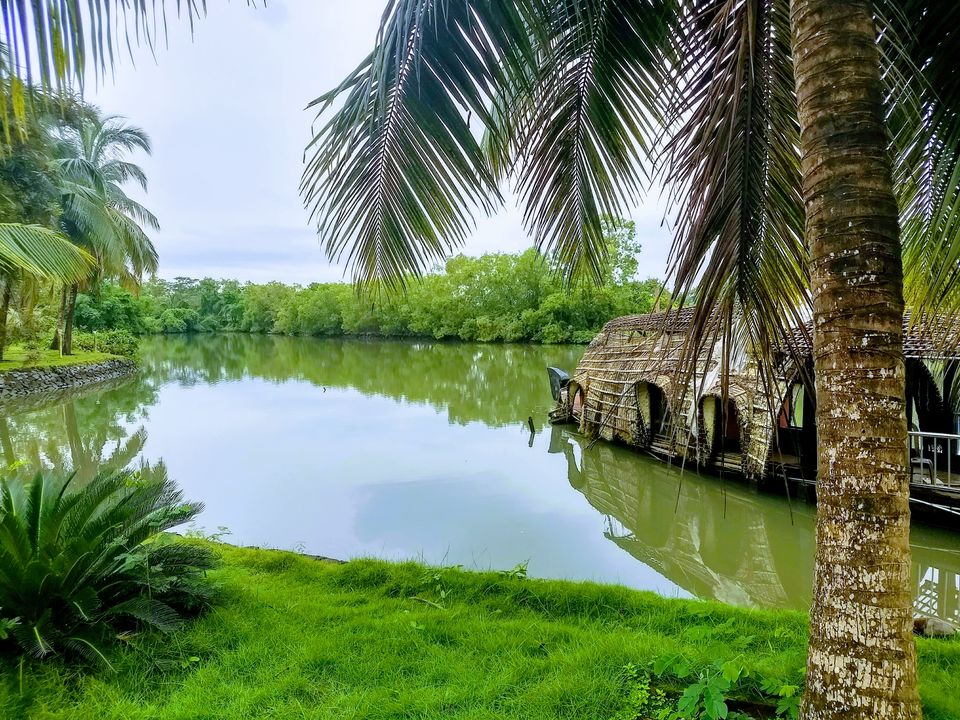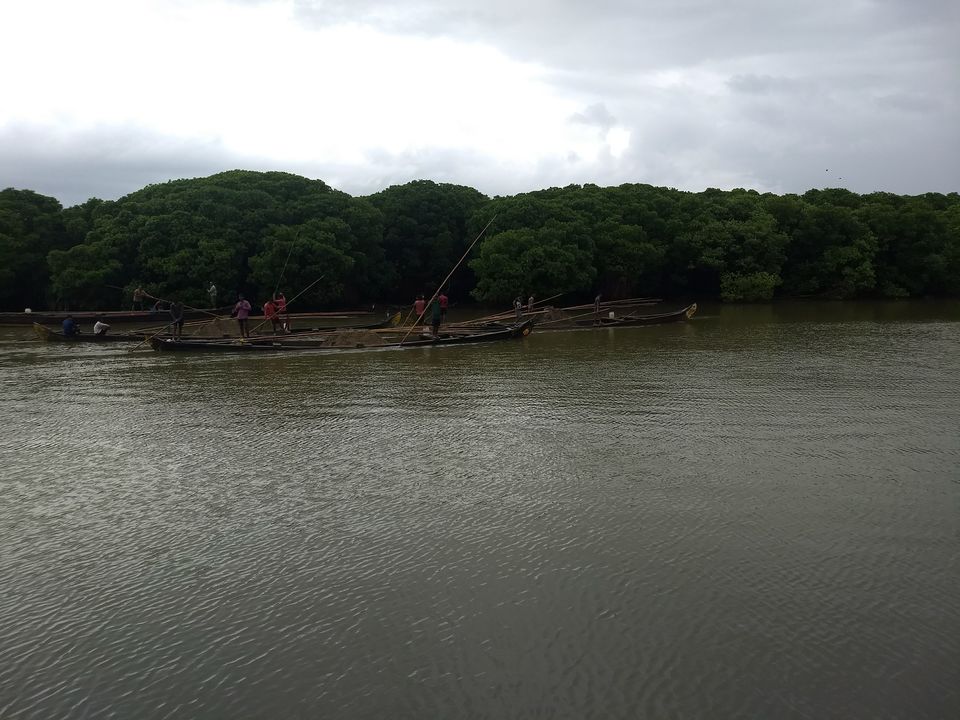 We didn't forget to pack the Kerala Chips for family and friends :) It's worth mentioning the care and the welcoming nature of host, we could taste a lot of Kerala delicacies, me being Vegetarian didn't the sea foods but my friend enjoyed a lot especially the local delicacy Kallumakkai and fish fry. I enjoyed the hot banana fritters and ada in traditional banana leaf.
Best time to visit: Kerala is most of the time hot but ideal time would be after monsoon, so ideally August to February is best time to visit.
Where to Stay: Amban heritage provided a comfortable and peaceful stay for us.
How to reach : Kannur can be reached easily by train or bus from Bangalore or a 6hour drive if you are planning to drive. If ladies are preferring to travel then women weekender is a great option. Kannur is a great weekend location especially for people traveling from Bangalore.
There were many more places to explore, though we wanted this as a relaxed trip the explorers in us sprang upon reaching this gem of Kerala. There are still weekends and holidays waiting and I am sure to visit this place again. There is treks and other adventurous activities waiting here which is calling me back. When we woke up the next day in Bangalore already traffic had started hitting the roads and the Monday meetings and deadlines popped in head, then a thought flashed " Was I dreaming those wonderful weekend ".
We packed our bags and boarded the bus to Kannur on Thursday night from Kalasipalaya bus station, Bangalore. As the morning rays of the sun was striking we were in this beautiful homely land in god's own country.