Kochi- The Food City of Kerala
Ever Heard about the "God's Own Country" A place where the nature is the Most beautiful and Protected, where the People are so beautiful and humble, The Food, SPicies, Backwaters, Temples, Churches and many more are the best in the world. Yes we are talking about 'KERALA'
Kerala is one of the States in India and is on southern India Side. It is one of the Properous State and Has all the gifts given by GOD, Be it Backwaters, Hills, Beaches, Greenary.
So Its a series of travel blog which is based on Kerala and we covered the three places in kerala for 9 Days.
Started our Journey from Kochi and we stayed there for 2 Days.
We Traveled from Mumbai and it was our Honeymoon Trip which we decided to do in KERALA.
We thought of many Options and we had one more place in mind and that was lakshadweep, but dint work out due to some Logistic reasons and still we will plan it and will share the experience through our Vlog and Blog.
How to Travel Kochi from Mumbai.
There are three option to travel from Mumbai to Kochi.
Many Train Runs between Mumbai And many parts of Keral. To reach kochi you have to take a train which goes to Ernakulam. The Distance between Mumbai to Ernalkulam is approx 1430 KM.
Second option is By Road. You can take your own Vehicle or can take a Volvo Bus also. The Road connectivity is good and in monsoon or in winter the Road trip is Recommended if you dont have any constraints on time and if you really love the Road Trip.
Air travel is the most convenient and in just 2 hours you can reach to Kochi International Airport. Many Flight options are available from Mumbai to Kochi.
Where to stay in KOCHI.
Many Hotels, Home stays, Lodges are available to stay in Kochi. We Stayed in
Hotel Span International Cochin.
One important thing is that do not stay near Airport as Airport is little far from the City so if you will stay there then will be hectic for you to go to city for roaming every day.
Better take hotel on MG Road, or in mid of the city.
If you really want to explore Kochi and loves the Architechre, Shopping, Food, and Evenings then this Article is for you.
Food in Kochi - Kochi is Kerala's Food CIty and you will get the most amazing Lip Smacking foor in Kochi on almost all the part of Kochi. Sea Food, Fish, Kerala Thali, Kerala Style dishses, Sadya (A Traditional meal which is served on Banana Leaf) Etc. Some places which you can explore for Food are
#Loafer Corner Cafe- Fort Kochik Area
Amazing Kerala Style Veg & Non Veg Food -#Clubkochi, #Theindianoven
are the few oplaces which you can explore for the food.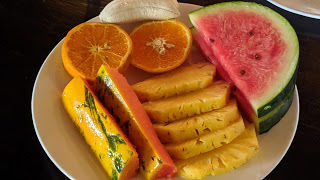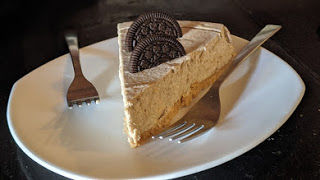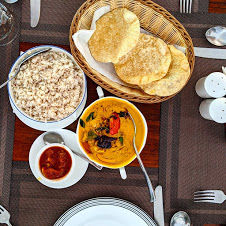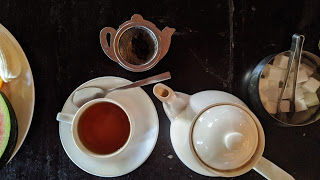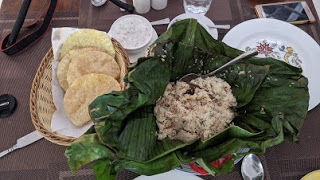 You can Explore the MG Road for Shopping, Fort Kochi for Architechtur and Food. That is the most amazing place with the fish market on the footpath, Churches. Jew Town is in Fort Kochi and it is the oldest place in Kochi which has its own Heritage. You Can Explore Mattancherry Palace, Explore the Chinese FIshing Net, Jewish Synagogue, Lulu Mall, Fort Kochi Beach Etc.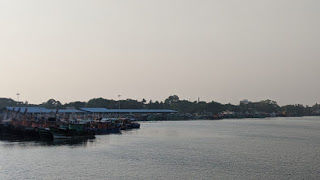 You Can visit Marine Drive in Evening and witness the Beautiful Sunset.
For Shopping you should visit the MG Road, Ramraj Showroom on MG Road is good if you want to buy the Authentic Kerala Sari and Mundu & White Shirt.
One thing very important that if you want to explore Kochi then you should do it on Scooty or Bike which is most convinient way and for that you can hire the Scooty/Bike from
They Provide DOmestic and imported Bikes on a very reasonable charges which is not mor than 400-500 for 7-8 hours and you can enjoy the Cool breeeze on bike which is "Ful Paisa Wasool"
Kochi is big city and you need atleast 4-5 Days to Epxlore. We were there for 2 Days so were able to explore this much only but surely will be visiting there soon for atleast 5 days in Kochi.
Kochi is beautiful and One must visit this beautiful city in God's Own Country. This is not done from Our side and we are coming back with more n more amazing places to visit in Kerala.
Stay Tuned and Keep Checking our Blog and Our YouTube Channel. Our YouTube Channel already has all the Vlogs of Keral (Kochi, Munnar & Kumarakom). Please do Watch, Like Subscribe and Share it with your friends and Family to Experience the Most Amazing places with Us
Subscribe our Channel & Watch Our Kochi & Kerala Videos