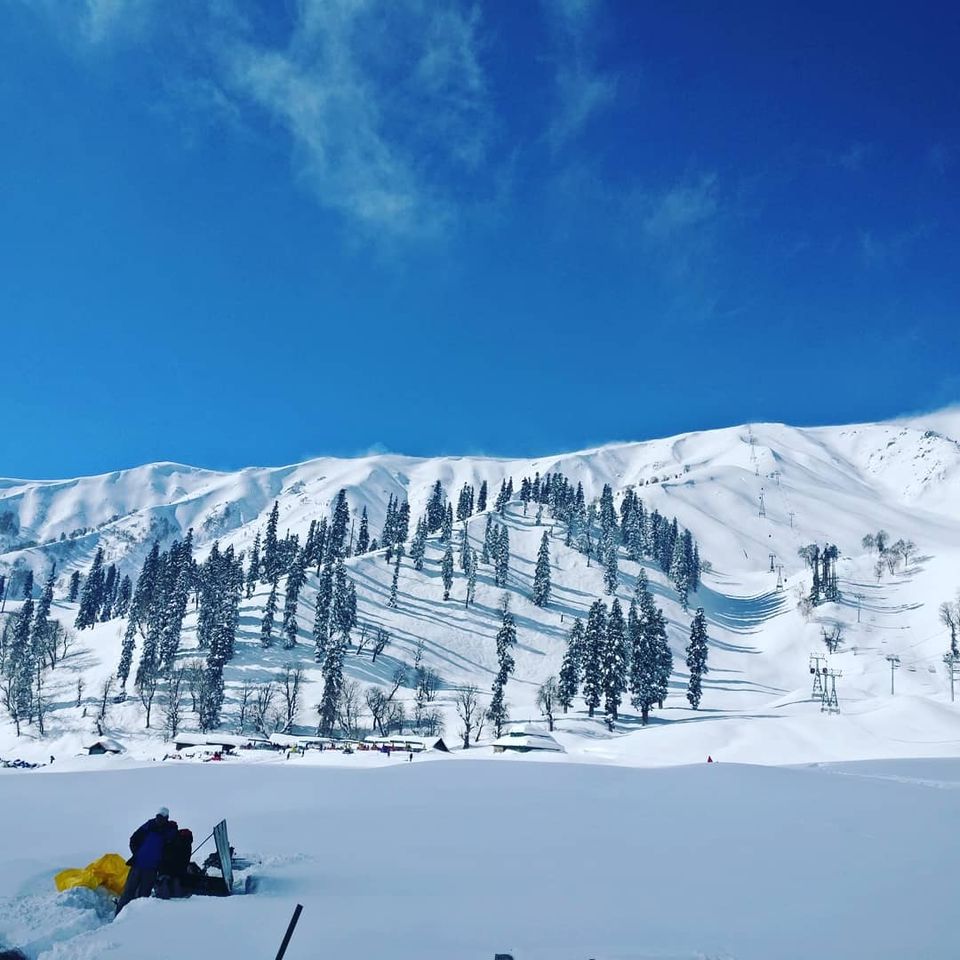 Booked tickets to Srinagar 2 months prior which costed 12k return. Also pre booked a cab from Srinagar airport to Gulmarg for 3k. Hotel pine spring cost 8k for 3 days. The hotel provides free breakfast and has a restaurant downstairs.
As soon as we reached the airport from mumbai, the cabby was waiting for me with my name pluck card. Got in the cab and travelled for 2 hrs to Gulmarg.
Stopped at a ski place called Abdul ski shop to pick up the ski gear and boots alongwith a jacket and thick pant for skiing. Also hired a ski trainer for training us the next day which cost 2k from 10am - 5pm. After getting all the required gear for skiing. We headed to the hotel and Checked in.
Headed to the ski location and met our ski trainers. Went the whole day skiing till 4 pm with just an hour break at 1pm. Had some Maggi and aloo parathas at the skii location itself. Advanced back to the hotel by 6pm.
Due to heavy snowfall the gondola ride was closed down however it opened up later in the afternoon so we got to ride the gondola till phase 1 which cost me RS 750. On our way back got to ride the snow bike which cost rs.1.8k. Headed back to the hotel for dinner and a hot shower. Kava is a sweet speciality tea in Gulmarg. It's consists of jaggery, saffron, almonds and kava root extract. It's known for reliving stress.
Last day in Gulmarg, checked out and headed to Abdul's place since he helped us organise the travel to and fro to the airport alongwith the skii gear place and skii trainers. We received a hefty discount at the time of payout.
+91 99065 70011. - Abdul ( a local who helps in organising trips)