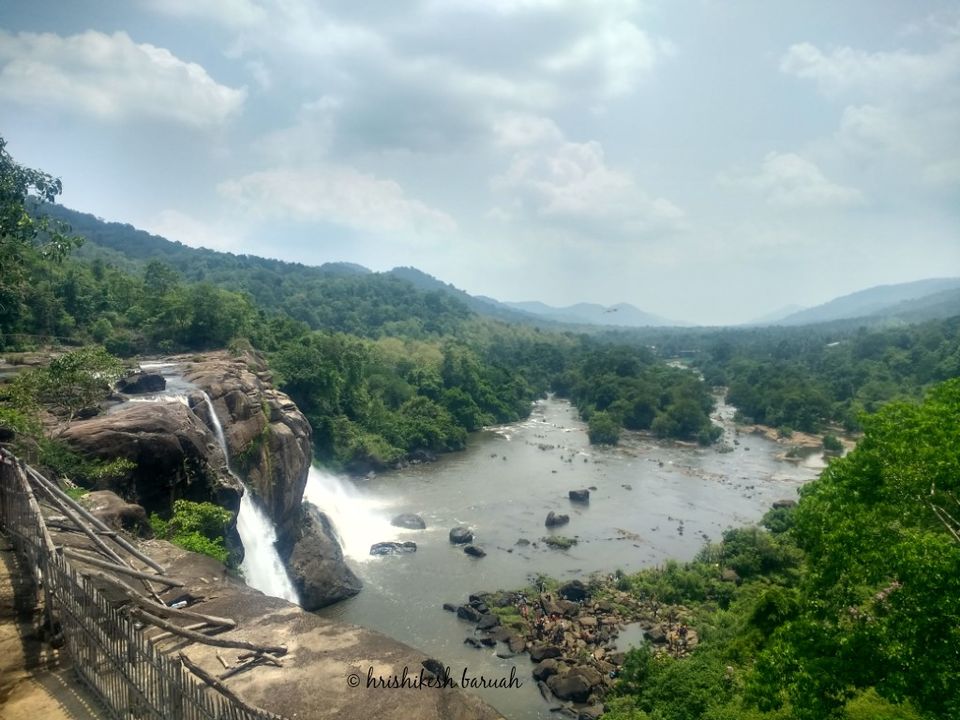 Are you a fan of the mega hit Baahubali franchise? No? What about the Mani Ratnam directed Dil Se, Guru? And many other such blockbuster movies have shared this unique waterfall to shoot one or numerous grand scenes or music. Still clueless about which place I'm talking about?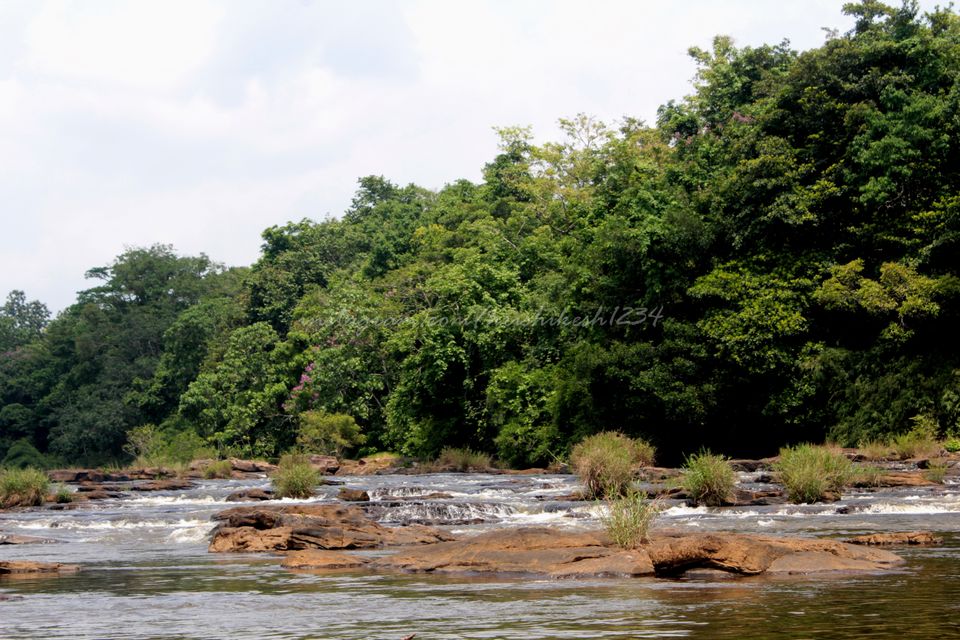 Athirappilly falls, also known as India's Niagara falls is a 80 ft. high grand waterfall situated in the Thrissur district on the Chalakkudy river. It is also Kerala's largest waterfall, and is a treat to your senses in the middle of a vast Sholayar ranges. We decided to head out to this majestic beauty of nature after dropping our plans to Varkala. From Fort Kochi the falls are around 78 kms if you don't take the ferry to Kochi, and takes a good 3-3.5 hours to reach. We were putting up at Happy Camper in Fort Kochi. Took a Honda Navi on rent for the day for Rs. 400 and drove out to the falls.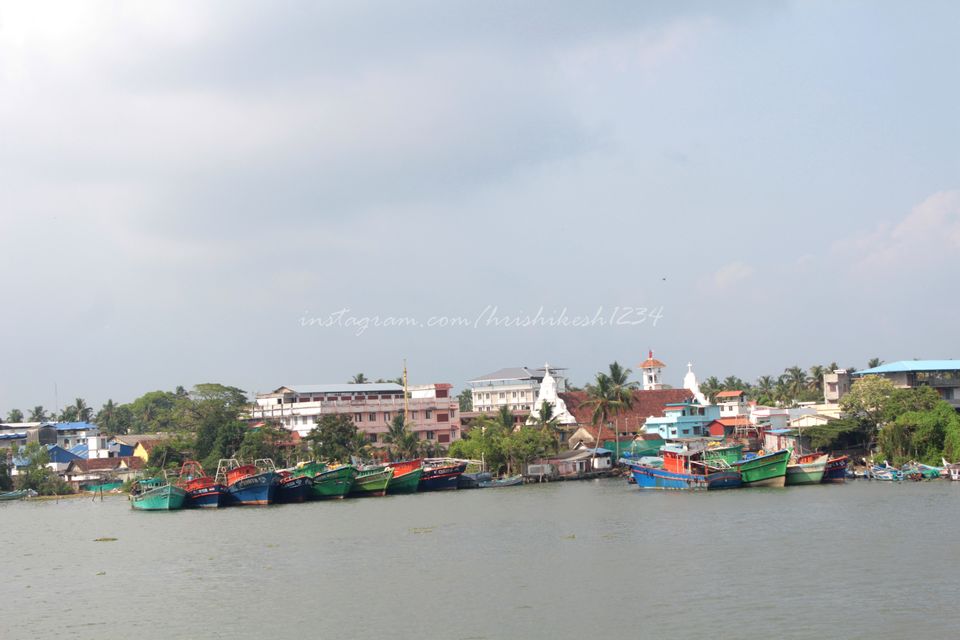 For the unknown if you want to reach Kochi from Fort Kochi then you can either take the jetty or drive away through, albeit a longer route. Started off at 9 am (we are very late) via the beautiful villages, riding through backwaters and ports before reaching mainland. After a quick eat we touched the highway. Being a Sunday there was quite a lot of vehicles on road, fortunately no jams though. After crossing the Kochi airport the drive tends to be more pleasant. Following to the instructions of Google maps we took a right turn from the highway on the Mookkannoor Ezhattumugham road, back to the pristine roads with green vegetation and neat villages on both sides. The roads are narrow and full of turns so drive slow and carefully while at it.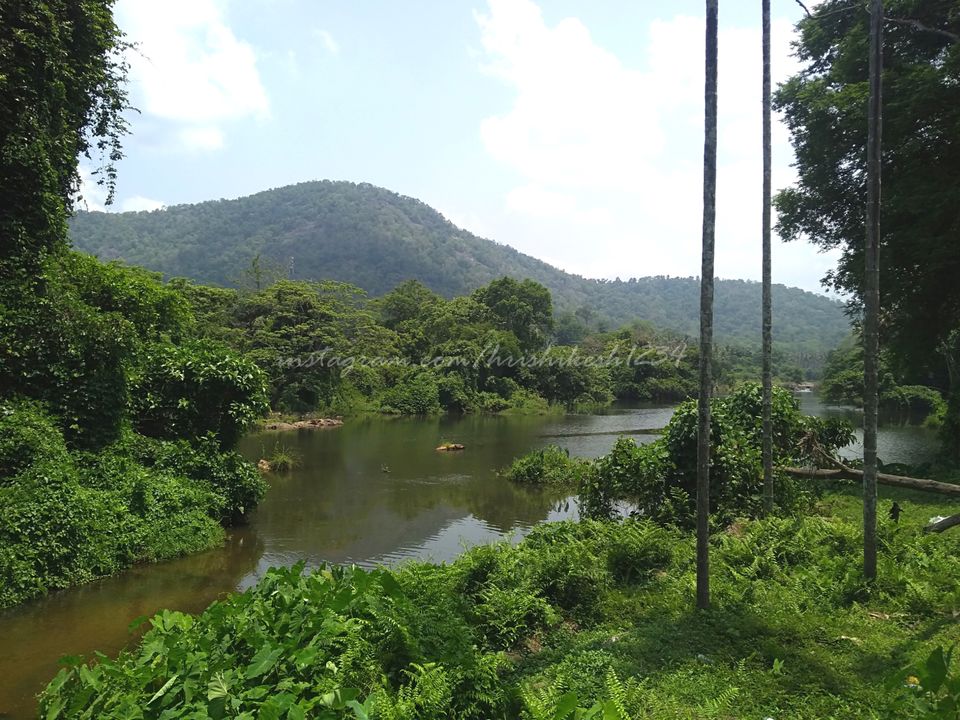 The rubber tree and palm oil plantations made for some delightful sights. We stopped in between multiple times, to switch riders and to soak in the beauty that lie all around. There are many routes to reach Athirappilly falls, but quite surprisingly this one through some quaint villages had negligible vehicles on it. This village road connects back on the Chalakudy Anamala road, right in front of the Silver Storm Snow park, taking a right turn and crossing the Chalakkudy river. From here its yet another scenic ride till the Vazhachal forests, home to the Athirappilly and Vazhachal waterfalls. The Chalakkudy river will be by your side till your destination.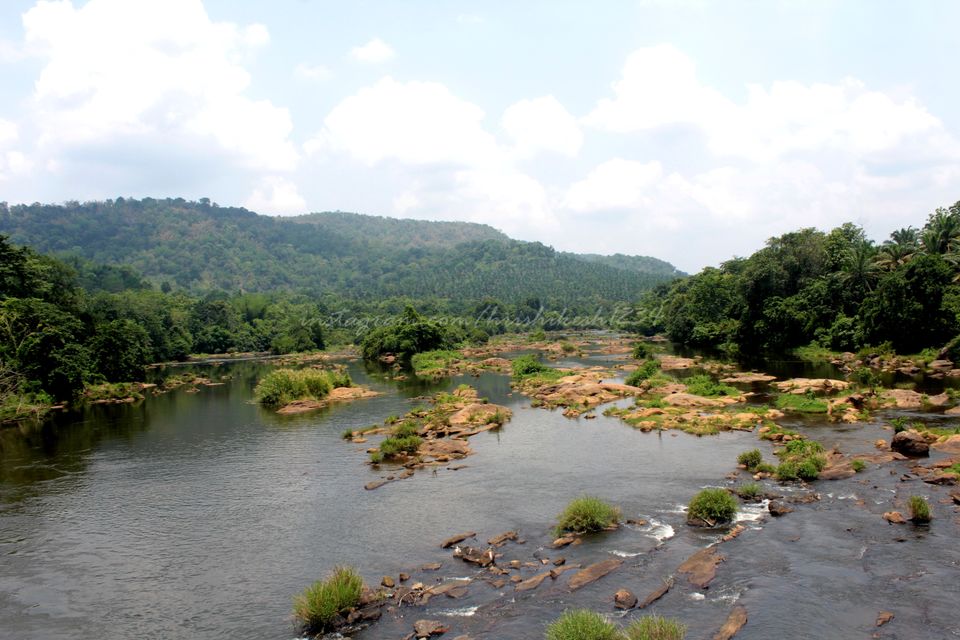 We reached the Athirappilly Tourist Information Center where we bought our passes for Athirappilly and Vazhachal falls. Weekends or a long holiday is NOT a good time to come to these falls. The moment we reached the entrance of the falls we were aghast to see so many people here. And here I was thinking this is nature's yet another best kept secret. People were coming out and going in in hundreds! There was literally no place to park with all the cars buses that had created a traffic mayhem. This I would like to remind is we are in the middle of a dense forest. It breaks my heart to see so many people littering, chattering, honking not realizing this forest reserve is home to some endemic wildlife and flora. From the entrance till the forests is almost a walk of 600-700 mtrs. I was hoping to spot a hornbill, but then with so many people swarming it will be to our luck if we could spot any exotic animals. The moment we reached the waterfalls it we felt it was more of the Ganga ghat, with so many people indulging in a nice cool dip in the waters of Chalakkudy river. And on the right side we have the gigantic waterfall taking a 80 ft plunge. Although the water was less the waterfall still made for a delectable sight to behold. I can only imagine the worth of these falls will be during monsoon.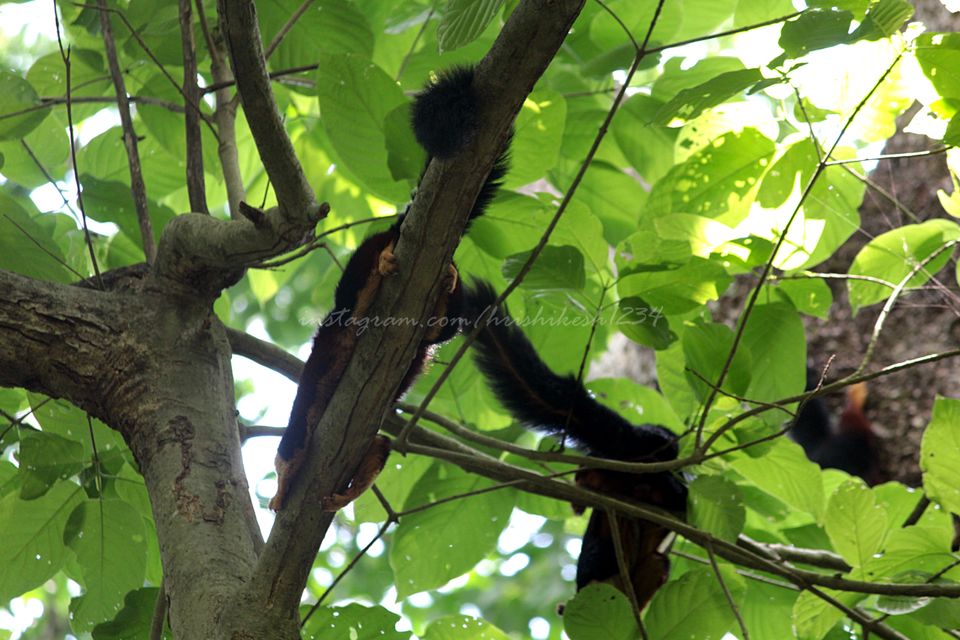 While I rejoice with the photographic opportunities that lie all around, others revel by splashing themselves in the water. I kid you not but it felt like an entire town had descended here! We spent around an hour dipping our tired legs in the water. What we also realized is that there were people at the base of the waterfall as well. Unable to find a way there we came out of the forest thinking there must be another way to the base outside of the main entrance. With no luck to that either we decided to ride ourselves to the Vazhachal waterfalls, 5 kms from the Athirappilly falls. Continuing through the tranquil forest cover we reached the Vazhachal falls in like 20 mins. This waterfall is like the less popular sibling to the Athirappilly falls, and hence less crowd. This waterfall was more like a cascading, gradient waterfall unlike its popular sibling.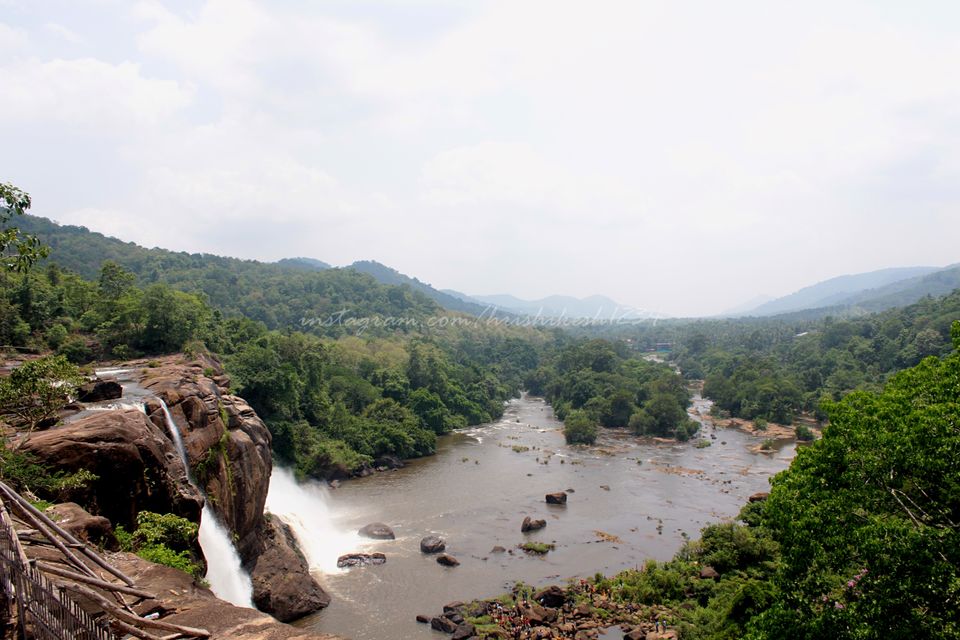 We spent around 30 mins before heading out the Athirappilly falls, still trying to uncover the "mysterious" path to its base. Language being a barrier I was not able to understand how to reach the base. Just then a police officer explained to me that the route to the base is through the same entrance which leads to its mouth. Perplexed and confused I was not sure if the cop understood my query. Then one more gentleman explained to me the same route; that I had to go inside the same entrance and take a right, right before going straight to the mouth of the falls. Still unsure we decided to try our luck and headed inside. Just then I saw and realized that there was a very narrow and unclear path that goes near the small cafeteria inside the forest. Rejuvenated to find the path its a 1-2 km trek on rocky path to the base. Once at the base I was so happy to have reached there, with the entire stretch of the waterfall free-falling right in front of my eyes. The only eye-sore was too many people which obstructed to get some nice pictures.
As I was clicking away from all angles possible it soon started raining and we took shelter under the tree shade and makeshift huts. This also gave me the impression we will see a rainbow right in front of the falls. How I was ready to click to my last battery charge! Alas, that didn't happen though, and we left from there at around 5 pm.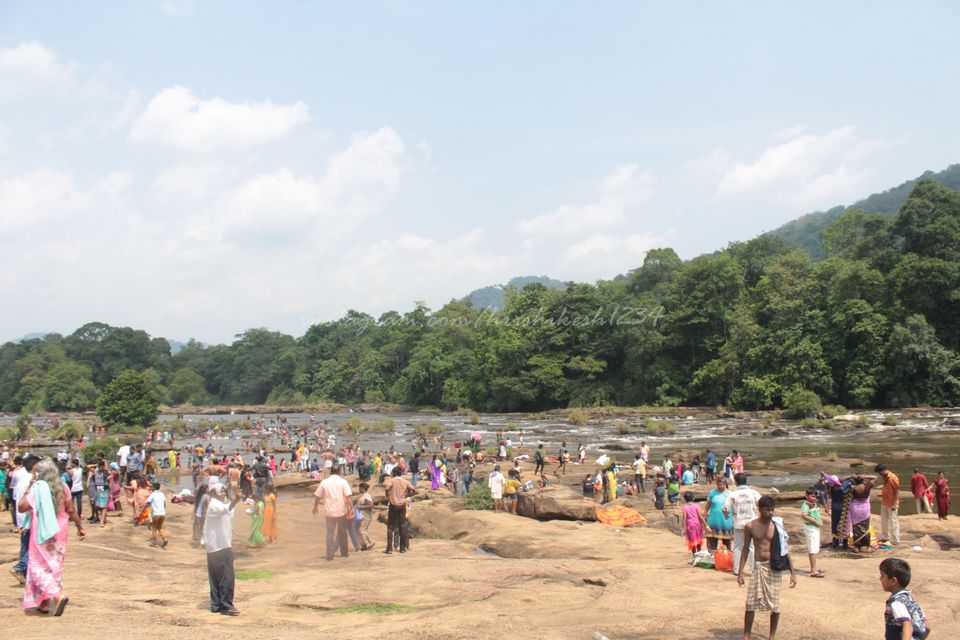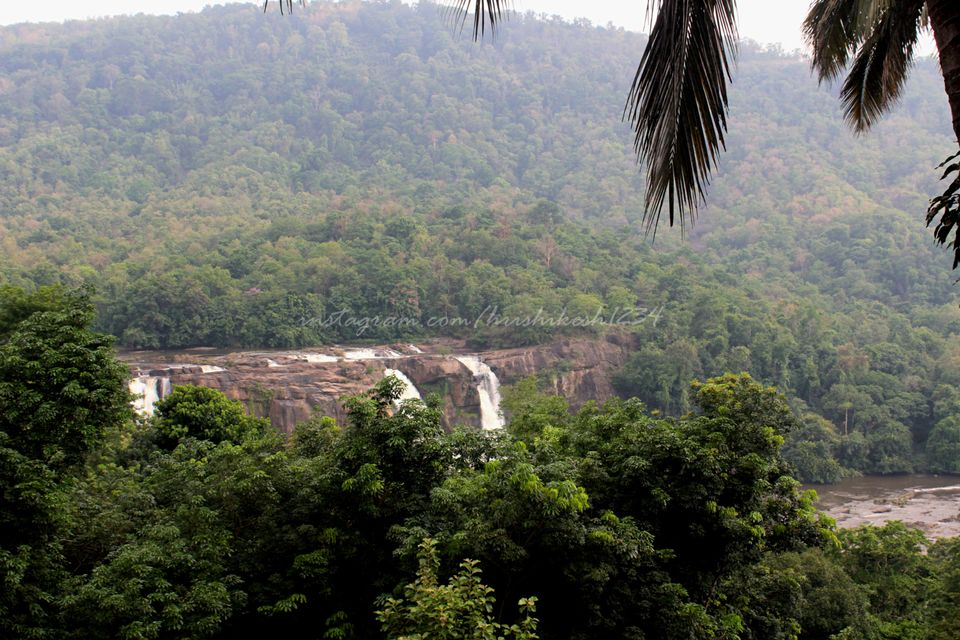 Tired and drained out we reached Fort Kochi at around 10 pm, after a dinner break at Kochi. Also, nowadays termed as the "Baahubali falls" Athirappilly falls is a gift of nature. Its gigantic spread can easily give a good feel of the famous Niagara falls. And more so during monsoons, with the gargantuan volume of water erupting from its mouth. But shame on the fact that the condition of the trail is deteriorating at a good speed. People throwing chips packet, plastic bottles, and ice cream covers are just a big pain to watch and the forest. Won't be long enough though before we lose this place to "tourism" if strict measures not implemented.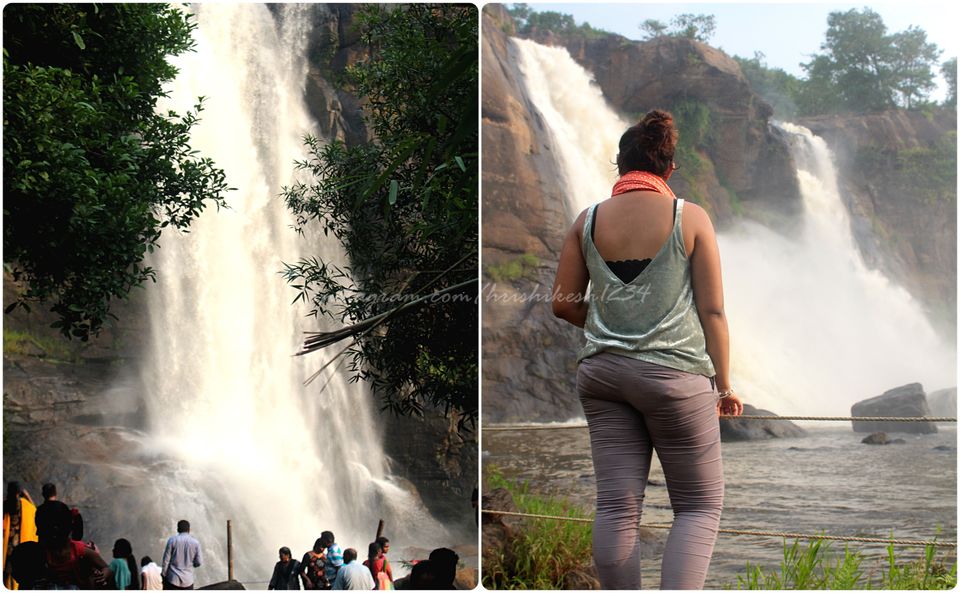 Things to Remember:
1. It will be extremely humid and hot there. So ensure to wear loose, cotton clothes
2. Carry a raincut or poncho
3. Carry enough water, although you'll find shops on the way
carry sunglasses and sun-cream
4. Do not litter :)