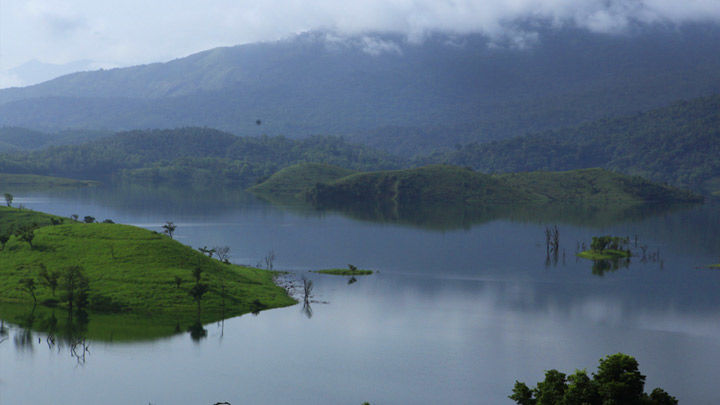 Mesmerizing and Captivating at the same time, Wayanad offers all that is needed for a traveling and exploring mind. From Muthanga Wildlife Sanctuary to the Heart Lake in Chembra Peak, every spot in Wayanad is unique and blissful.
How to Reach Wayanad ?
The Kozhikode–Mysore National Highway 212 (NH 212) passes through Wayanad district. The nearest railway stations are Calicut and Mysore. Kozhikode International Airport at Karipur is the nearest airport, 95 km from Kalpetta. The serenity of Wayanad starts right from the Thamarassery Churam( a hill highway with several hairpin bends ).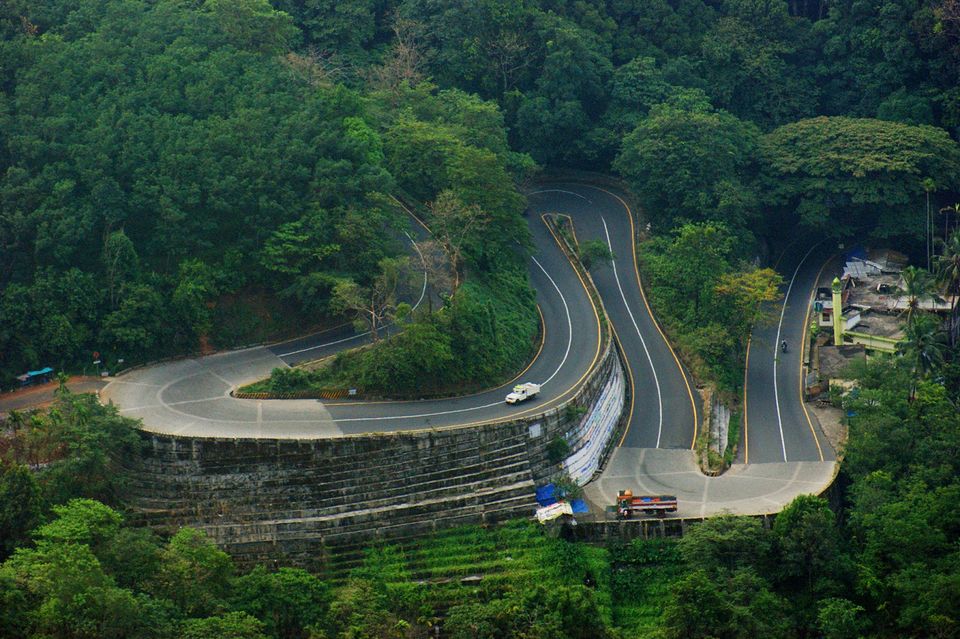 Pookode Lake
Pookode is a natural fresh water lake nestling amid evergreen forests and mountain slopes at an altitude of 770 meters above sea level. The lake has the shape of India's map. This perennial fresh water lake, nestled among wooded hills, is only one of its kinds in Kerala.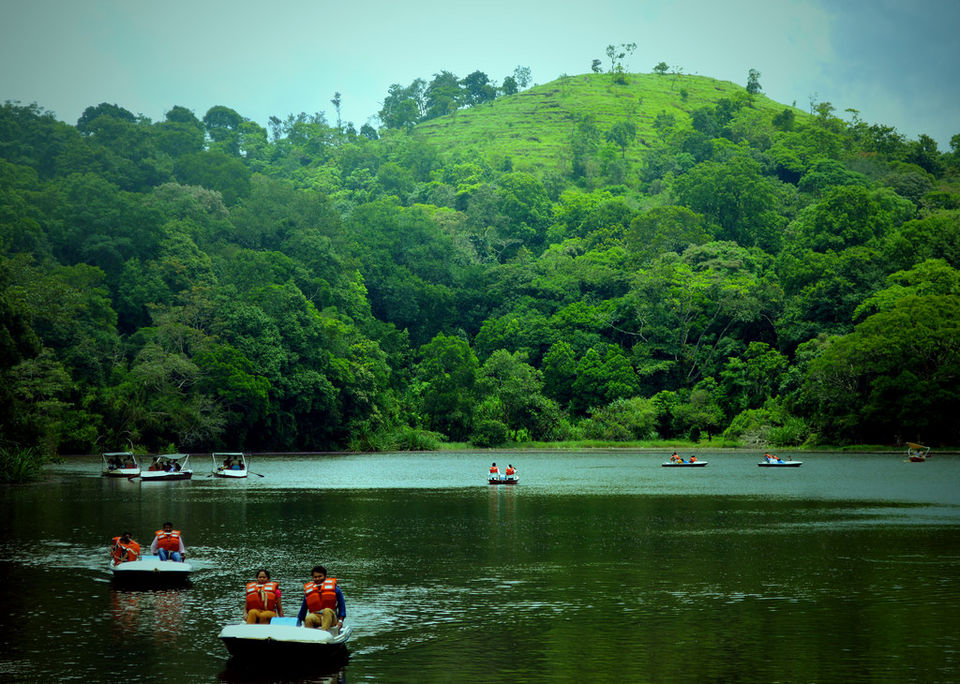 Banasura Sagar Dam
It is the largest earthen dam in India and the second largest in Asia and an ideal starting point for hikes into the surrounding scenic mountains. Banasura Sagar Dam is at the foot of the Banasura Hill. Speed boat ride, in particular, is an exhilarating experience & not to be missed.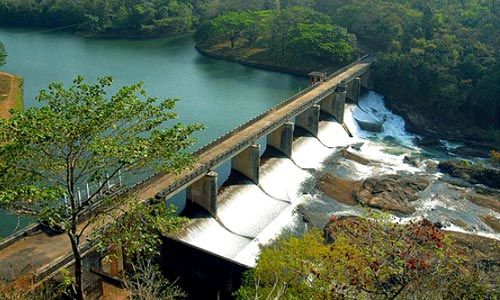 Chembra Peak

Chembra Peak is the highest peak in Wayanad, at 2,050 m (6,730 ft) above sea level. A heart shaped lake on the way to the top of the peak is a major tourist attraction. The lake is believed to have never dried up. You can find the lake halfway to the peak, after getting to the lake need to trek through about a km or two of dense trees.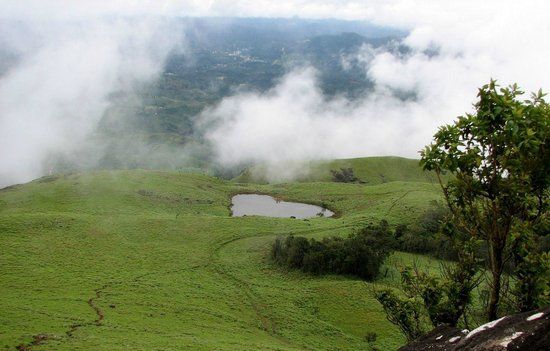 Edakkal Caves
Edakkal Caves are two natural caves at a remote location at Edakkal. They lie 1,200 metres above sea level on Ambukutty Mala. Inside the caves are pictorial writings believed to date to at least 6,000 BCE, from the Neolithic man, indicating the presence of a prehistoric civilization or settlement in this region. The Stone Age carvings of Edakkal are rare and are the only known examples from south India.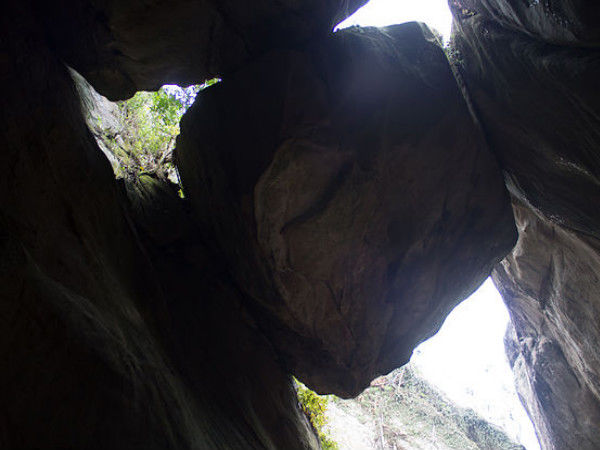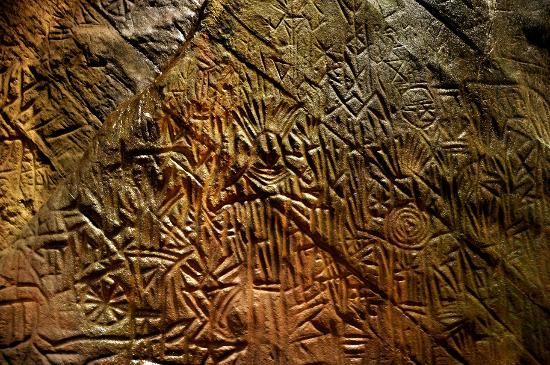 Kuruva Island
Kuruva Island is the only island sorrounded with naturally purified water source in Kerala. This of dense and evergreen forest is uninhabited and hence a home to rare kinds of flora and fauna: uncommon species of birds, orchids and herbs namely. Its unique geographical characteristics make it a place where not only the leaves but also silence is evergreen being away from cities and thus it has become a place of attraction.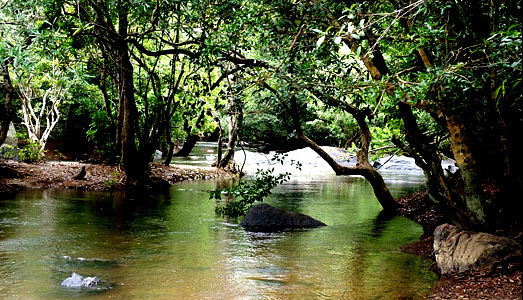 Muthanga Wildlife Sanctuary
Wayanad Wildlife Sanctuary has an extent of 344.44 km2 with four ranges namely Sulthan Bathery, Muthanga, Kurichiat and Tholpetty. A variety of large wild animals such as Indian bison, elephant, deer and tiger are found there. There are also quite a few unusual birds in the sanctuary. In particular, peafowl tend to be very common in the area. Wayanad Wildlife Sanctuary is the second largest wildlife sanctuary in Kerala. It is bestowed with lush green forests and rich wildlife.This wildlife area houses some of the rare and endangered species of both flora and fauna.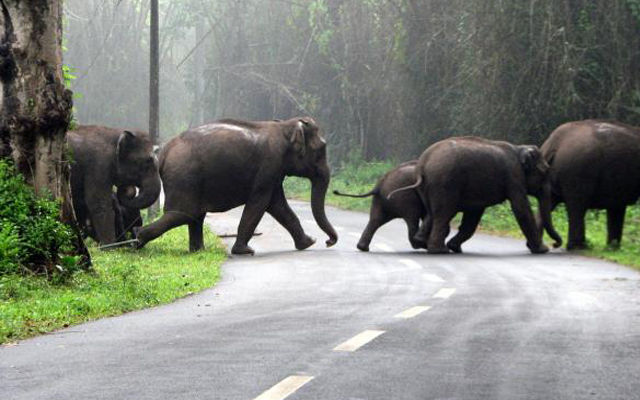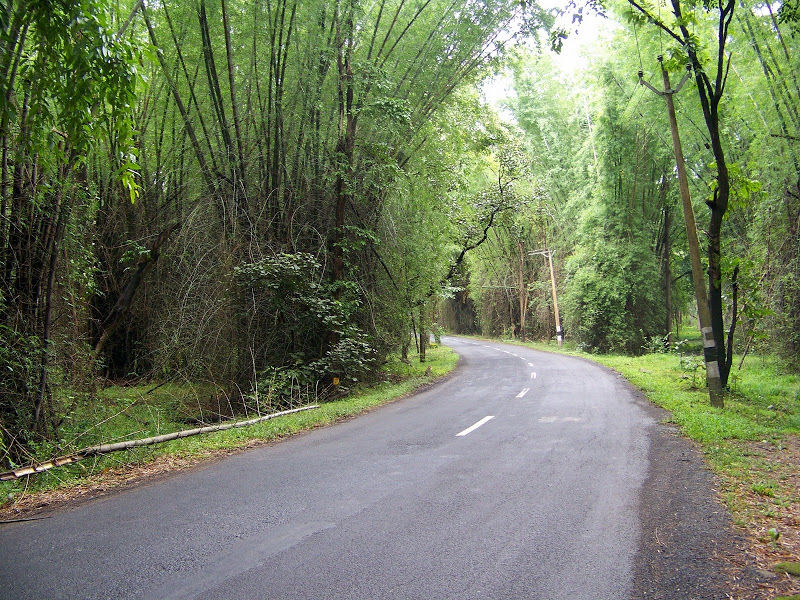 Travel Tips
1) Travel during the months of November - January since Wayanad will be in its whole beauty during the Winter Season. Try Avoiding Monsoon Season( June - August ) as many of the tourist locations will be closed at that time.
2) Consider factor like the physical exertion required to access the attractions, distance between the attractions etc. For example getting to the attractions like Edakkal Caves or Chembra peak needs some level of stamina.
Seems quite a few things to do - right? But that is the beauty of Wayanad and which is why most of the travellers return to this lovely natural place to experience, what they missed the previous time. :) :)
Frequent search leading to this page:-
wayanad tour places, wayanad tour places, wayanad tourism packages, wayanad family tour packages, best wayanad tour packages