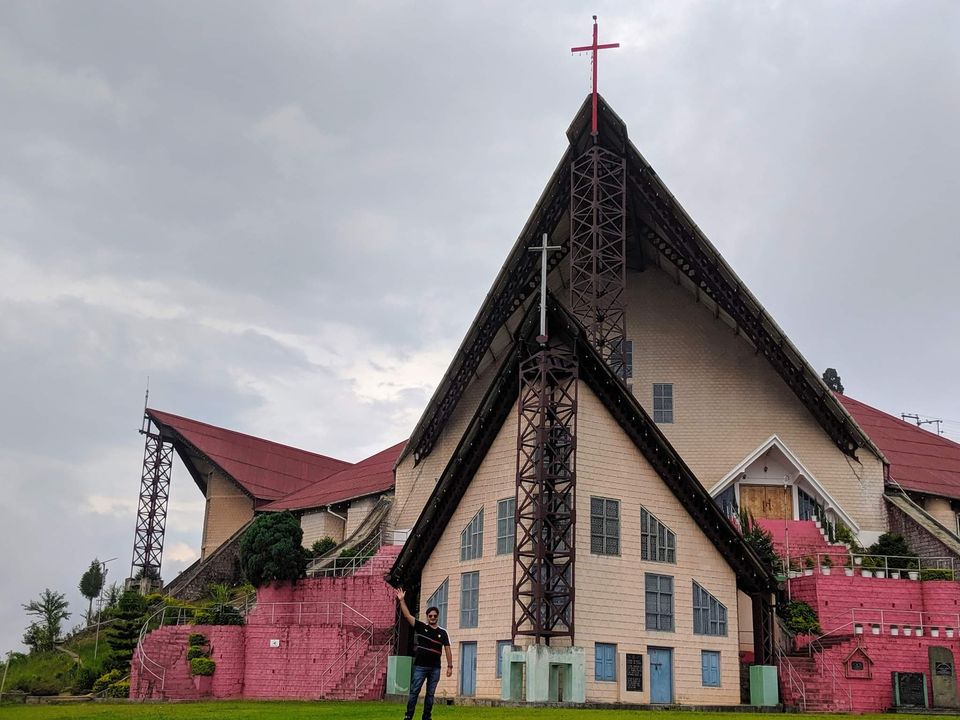 Nagaland , India 🇮🇳
Jan 2018 !
Humans of Nagaland ❤️
Out of all the tourist places in North East India , this state is again one of the least visited places by the citizens of the country .
Probably be it be ignorance we all live in or probably be the ears 👂 we borrow from others and don't feel like giving options to see and believe and validate .
I too carried many things with me during my first visit and I was told certain Do's ✔️and Don't ❌ before I enter into the state . Least did I know that the knowledge I gathered from the neighborhood state fellows is more devastating than my own .
So I happened to board a cab outside airport and heads towards my hotel accommodation . This guy seems to be not interested in talking but then till now I understood that many states in North East are with such culture where they don't open up easily or don't feel like talking except crucial communication . But then that was not something that would make me label with my add on baggage of beliefs gifted my people who probably have not seen but heard the infamous incidences .
Within the journey he started getting mingled up and that was much comfortable for me to take him along for my next day morning Kohima Journey .
So it started like this :
We started the journey early morning so that we don't end up in rush hours but little did I know that this 3-4 hours journey is not because of distance but because of roads . So your backbone will face some millions heart attacks and that was my learning to take SUV on such routes for your own comfort . I was too much curious to know about culture , diversity , places and people and waiting to kick start and know everything .
Started with asking soft questions , just to check the reaction and then to some hard core unknown truth which unfortunately was made believed by all ignorant's including me .
From fresh pineapple from farms to festivals to tribes to people I started talking all .
Then I asked for tough question :
1) Why do people afraid visiting Nagaland ?
I added some more attributes to my conversation but then this guy understood where I was coming from . To all the replies he gave me during the journey from Tribes to Nagga's to Infamous food Habits to Animal Killers to Birds Savior's , one thing I loved the most from his conversation was :
" People don't fear from Nagga's , They have fear in the mind " ... "People have fear because of our food Habits " and then I got to know that crime against women is least among other states which was amazing traits of any state .
And probably after that I wanted to see through his eyes not my own eyes with certain prefixed beliefs . He laid a fountain in me ( Forever ) not to judge people because of their culture , traits , foods and beliefs .
We reach near 12 Noon and I told him that I will be occupied till evening and then we can have coffee here .
Other misconception people implanted in me that you need to leave for your hotel maximum by 4 PM . Now it was near to 4.00 PM but by this time I was above all the theories because practically Every thing was so beautiful now .
I just saw a cross sign up on the hill and this guy told me that we offer prayers there . Something from my heart vent out and I said I need to go up there , to which he refused and said it would take a lot of time . He thought that I am kidding but I was in no mood to give up . Finally I told him about my stories with pictures at all other states and made him believe that I need to have at least one memorable one of Nagaland .
Sometimes all you need a conversation that is truthful , straight forward and piereced in another's heart with same intensity .
Then I saw his Maruti Swift loaded like Dhoom 3 series and with burning Tyres fragrance all over the place I can see the ignition in him to make me meet his God above and near the sky .
We had to trek for further 45 minutes , each 10 minutes he has telling me that 10 minutes more . Within this trek I found local strangers talking , feeling happy seeing me here and crushing my belief that Nagas are not friendly .
To my surprise this guy carried a water bottle with him for me, without my knowledge and in between when I was almost drain out , he turned out to be saviour again .When we reached there after 60 minutes I asked him why didn't you tell me exact time , to which he replied , if I had told you in between then you wouldn't have ever agreed to move further .
Up there is the sky with peace , not a single tourist like I always wish for and the top view of Kohima City .
That tiny sign is a mammoth Cross with saying " CHRIST DIED FOR ALL" ♥️
We reached back to my hotel near Airport and it was near to 11 PM , with no lights on the entire highway for 3 hours , I still found sense of safety in Nagaland !
If you have read till know , you are real travel stories addicted !!
Best of luck !!