We sing about it, brag about it, write about it and watch movies about it, but when you think about it, falling in love is crazy and maybe even weird because love can very easily overshadow rationality.
It makes us feel and do things we usually wouldn't under any other circumstances. And that's exactly what happened with Zehdir and Reshma, trekking enthusiasts from Kolhapur Maharashtra, who, in a literal take of 'love is in the air' decided to tie the nuptial knot while hanging 90 metres above the ground. (Why? Why? Why?)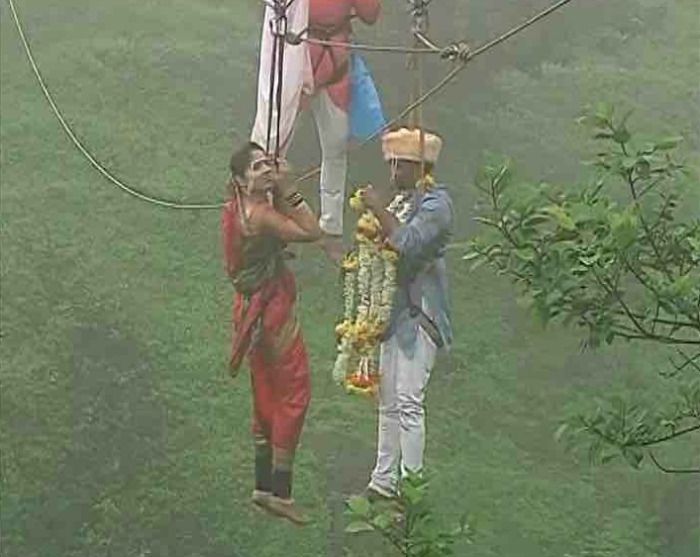 The Kolhapur bride and the groom – who met and fell in love while trekking – hung from a ropeway and went about their nuptials like it was no big deal while the crowd beneath cheered them on.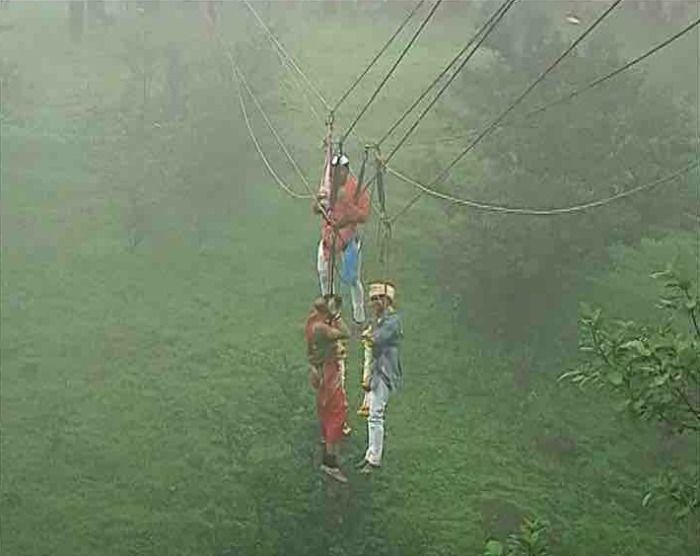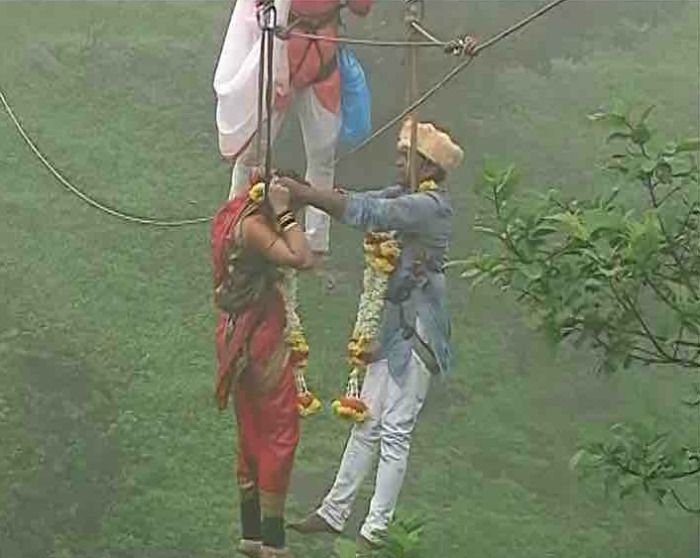 Of course, necessary precautions were taken to avoid any mishaps and the marriage was successful.