It was fully sponsored – flight, accommodation, food and training. I am still proud of my campaign idea though I am yet to launch the petition due to pending research. The hour long drilling to transfer my conviction about the idea to the organizers was a great learning too as it shaped my thinking and fine-tuned the idea with sharper precision.
My family insisted I arrange for rental car or cab to reach Kolkata airport for the morning flight to Bangalore.
"Yeah right" I whispered to myself. The last time I booked rental car was to attend a wedding alone in South Kolkata. Wearing a Sari cost me INR 1200/- that day. When the driver offered to switch on the AC, I politely stopped him to let the natural breeze in (Read to save INR 200/-). In my usual wear, I could have managed the wedding using Metro train for just hundred bucks. My family had insisted then that I book the car as it will be late to return home from the other side of Kolkata. "Ok fine!!" I agreed reluctantly.
Not this time, for sure!
The minute the rental car guy hears "Airport", he has an almost automated response: INR 1400. He will add immediately "We are not Ola or Uber which means the car is all yours for that hour, as if it is manufactured only for you, pure and untouched". Regardless of how many times you have used his services in the past, Airport drop charges are fixed and inscribed in stone.
Well Dude, that's the amount I spend to go to Bangalore by Howrah express and be back home in Sleeper Class. So "Forget it!" And your cab cannot give me this view.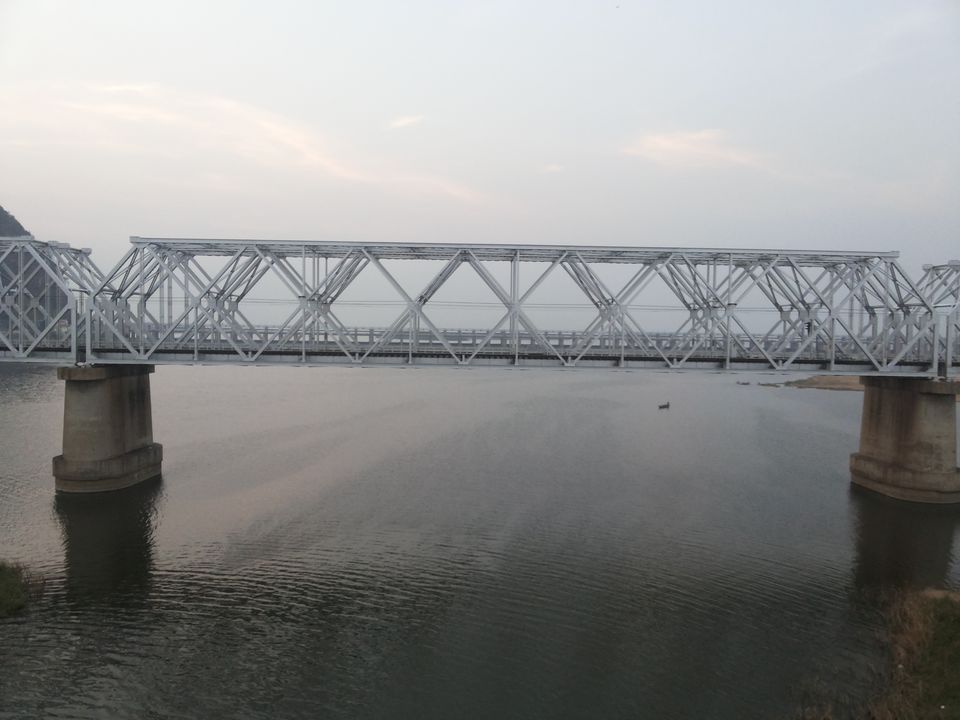 I have an aunt staying a few kilometers away from Dumdum Airport and I visit her often as she is all by herself. Her daughters are married outside the city or country, couple of them fighting serious illnesses, living their routine measured lives or moved to greener pastures for livelihood or luxury or whatever. Every second week I get SOS from her, that she needs me to go to the bank, or visit her ill daughter or just spend time with her. I often oblige.
The point is, if I can go to her house every three weeks using public transport, why do I need a car to transverse a distance that is couple of kilometers closer?
My logic did not register in their minds. Now my family started throwing reasons at me, why I should book a cab?
I had luggage with me and I will not be able to manage
How many of you consider a laptop bag luggage? One bag with wheels is not called luggage if it has just six dresses in it, a few gift items (Sari, stole etc.) and a flat water bottle (May be a few papers and a book)
I am likely to face traffic
Right, that's a valid point. I chose to avoid the road and opted to go to Dumdum by train which is 20 minutes ride from our station. My rationale fell flat and did not appeal to them when I said, that I can face traffic even in car. Early mornings are seriously not that terrible, I know that.
How can I manage alone because I am not a regular by local train now? How can I deal with the crowd?
My sister wanted to join me to help me with my "Luggage" in train. She had office to attend after dropping me in Dumdum. "Seriously No" I said firmly.
So finally, how did I go?
A Toto to station cost me INR 10/-
The train ticket to Dumdum station cost me INR 5/-
(The local train arrived around 6 AM and was empty. I got a corner seat and happily managed)
A shuttle auto to Nager bazaar for INR 7/-
Another shuttle auto to Airport Gate Number 1 for INR 7/-
The Auto driver first proposed that I take a rickshaw to reach Airport entrance, and then almost immediately he discarded the idea and said, the rickshaw is allowed till a particular point after which I had to walk. So he recommended I just walk adjacent to the flyover for five minutes.
Just a five minute walk at 7:00 AM is doable because I walk twenty minutes every evening. And as I walked past the garage, waited for the escalator, I had the fodder for this blog - Too many people worry about Airport pickups and drops. I am hoping this blog will put some of it to rest.
So how good is your Mathematics? What does this total up to?
When I was back to Kolkata, the flight was late by an hour and I wasted a few extra minutes at the conveyor belt.
1. 5 Minute walk to Bus stop
2. Bus fare INR 14 to Barasat
3. Bus fare INR 11 to my residence
And for those of you keen to know how I managed to go home from Bangalore Airport, well that's for another blog!