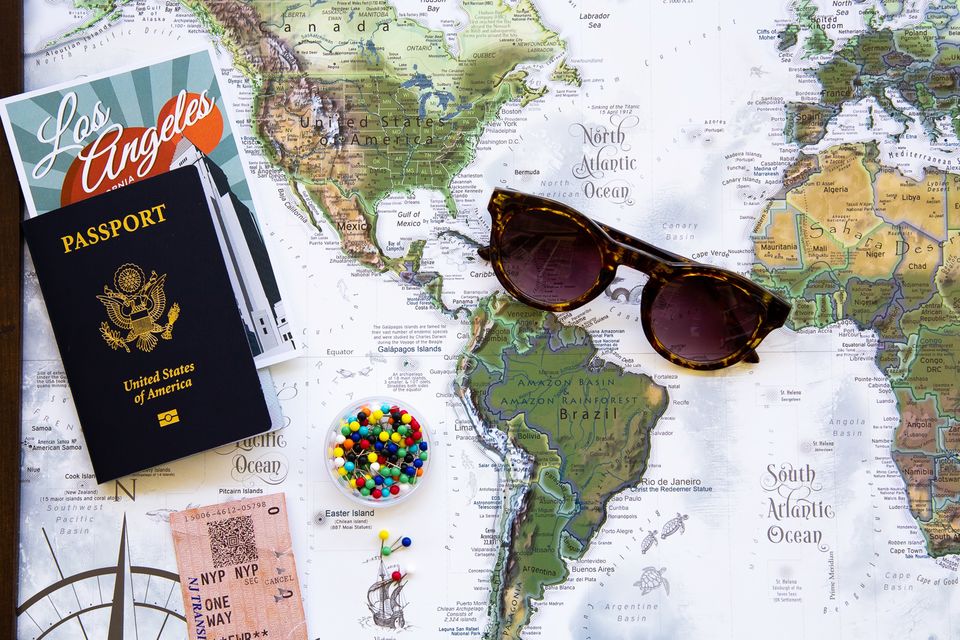 With the summer season kicking off and international borders finally open after nearly two years, everyone is itching to get going around the world! Are you ready to take that much-awaited Euro trip? Or are you in the mood for a tropical summer in Southeast Asia? However, before you get set to shake the dust off your passport, do you find yourself worrying about managing the different currencies in your chosen destinations? Don't get caught up with these worries every time you start planning an itinerary because with the Niyo Global card your budget international trip can be an effortless reality!
Irrespective of which part of the world you're travelling to, you can load this card with INR and make payments in the local currency. So, forget carrying wads of different currencies along on your trip and get Niyo Global, the best international travel card. It is accepted across 150+ countries and has the best acceptance rate for more than 100 currencies.
Now that you're excited to plan your foreign trip, we have some handy travel hacks that you can use from India's leading travel influencers. Read on as we get them to spill their secrets for you:
Siddhartha Joshi (@siddharthajoshi)
Siddhartha is a magician behind the lens, using it to showcase to the world the beauty of the places he explores. Here's his travel tip:
"Ditch the hotels, and even hostels, and try couch-surfing. You won't have to pay a fee, you'll get to live with a local and know the city like no other traveller, and possibly even make a friend in a new country. I do this very often when I travel alone internationally (I've also hosted travellers in India) and I highly recommend it. Just make sure you read the host reviews and find a host who's recommended by other travellers - safety should be the highest priority."
Not only will you cut down on costs, but it'll also make your experience more memorable with a local telling you the best spots in town.
Japleen Kaur (@themillenialladki)
Japleen is a renowned travel writer who brings her words to life with skillful storytelling. Recollecting a trip very dear to her, she tells us:
"To save money, take a flight from the nearest Indian city. For instance, when we went to Vietnam we took the flight from Kolkata and saved approximately Rs.10,000 as opposed to the cost of taking the flight from Delhi. Sure, the train to Kolkata was longer but that's an experience in itself! Additionally, carry less stuff so that you have enough space to get more back. I love buying from flea markets and antique shops when I'm abroad, so I always carry travel cubes with me that help me stay organised".
Pack light so you can bring home all the souvenirs you can carry!
Aishwarya Karkera (@aishwarya_karkera)
Content creator Aishwarya Karkera is known for her informative reels that help her audience plan their travel efficiently. Here's her travel tip:
"International trips can be very pricey if you don't plan them well. One trick that has always helped me save a good amount of money is switching to Airbnbs instead of hotels, especially for long trips. Airbnbs are very popular in European countries. If you are planning long trips then you must consider them as you interact with local hosts and they can be your best guides in these locations."
Ditch the hotels, live with the locals and find your trip cost going down by the minute.
Tushar Verma (@thewanderingpatronus)
As a wanderer who thrives on finding lesser-visited gems, Tushar is always on the lookout for the next big adventure. He spills his travel secret:
"Miles. Earning miles over time and using them to book flight tickets can make a trip that was way out of your budget, be absolutely free or at least make it affordable. It has helped me make many un-affordable international trips extremely budget-friendly!"
So, if your heart sinks whilst looking at flight prices, it's time to use those flyer miles and hop on a plane already!
Niyati Saxena (@migrantmusings)
While interacting with these influencers about their hacks, I couldn't help but think of some tricks that I use as well. So, here goes:
"Eat local. Opt for more food stalls serving the local cuisine as opposed to cafes with international menus because eating what is regularly consumed in a country is always much cheaper (and tastier). Plus, don't forget to get a Niyo Global card because it offers the unique benefit of a zero forex markup, allowing you to actually save up to 3-5% extra on each forex transaction. Moreover, the card rewards users with complimentary access to airport lounges in India, so those long layovers for international flights can be spent comfortably."
This card makes my budget for international trips more cost-effective in numerous ways!
I'm excited to add more countries to my travel list with these useful hacks shared by expert travel influencers. And, with the Niyo Global card helping me earn up to 5% interest p.a. with a monthly payout, my monetary woes are taken care of. Even better is the Niyo Global app with 24x7 chat support so that I can get instant answers to any doubts I might have. The ATM locator helps me find the nearest ATM so that I have enough spare time on my hands to explore new experiences. The only concern that remains is to pick which exotic nation to gallivant across first! Are you ready to grab your passport and head out the door?
In association with Niyo Global
Explore the best of travel inspiration on Tripoto's Instagram page!
Think we missed out on something? Tell us about it in the comments below. Or write about it here on Tripoto and earn Tripoto Credits!