Tracing your way through the chaotic hustle bustle, your wandering soul paves a topsy turvy way on a chalked out path that might lead you to that unfixed destination, that place which resonates with something that you call home. While you're occupied looking for that place, that place which makes your heart flutter just a little higher, that place which makes all the deep longing worthwhile, you miss the absolute mesmerizing beauty of the path you've embarked on, missing all the raw energy, the magnanimous life that walks through the street you seem desperately lost in. The streets are arteries to the heart you're looking for; the arteries that pump life into the surrounding and makes it come alive. Without the winding and the turning of the streets, the heart would lose its lustre. There would be no excitement of discovering your destination, of turning around the corner, of getting lost in the moment, of soaking in all the wildness about without a street to begin your journey on. 
Why not immerse yourself in the frivolity of the street? Here's a list of a few streets you must visit in India for it is here that you will truly find the eternal beauty in diversity...
1) Chandni Chowk, New Delhi
A whole corpus of colourful streets at your bay, this is where you discover what true magic feels like. Heartwarming, drenched in colours of every hue, the sea of people will envelop you and show you how even strangers can love you deeply if you just gave them the chance. Going back to the Mughal times, this place has an infinite ray of culture attached to it, amalgamating and collapsing, collating and dispersing, all at the same time. Here is where you get lost and here is where you get found by the Indianness of things, where propriety is unique to a whole crowd of people, where everything just colours the black and white and black of daily life. Here is where you experience the heart of Delhi, with its rich food and even richer diversity. This is where you experience the history and see the future all together, like travelling back and forth when time stand suspended. Here is where you revel in chaos. Here is where you're a commoner but here is where you're stately.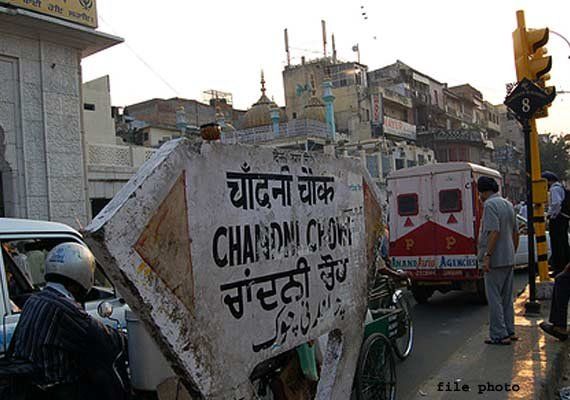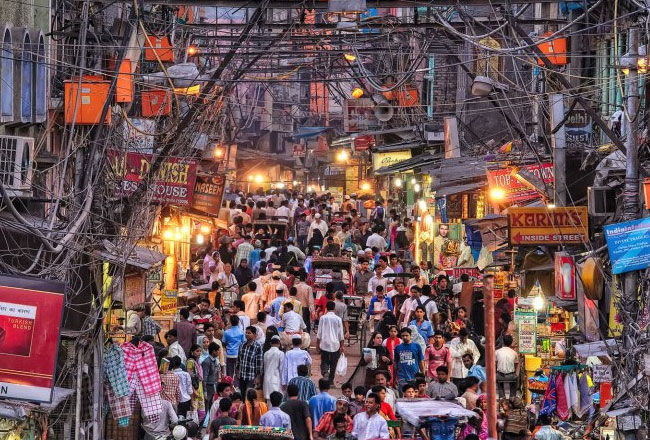 2) Marine Drive, Mumbai
If you ever want to dive into a moment of pure and utter bliss, this is the street you must pay a visit to. With a dazzling view of the sea, the street lights up at night in the form of a necklace, fondly called the queen's necklace. For it is here that the simplicity meets royalty, it is here where life comes together perfectly if only for a moment with the rays of the sun cascading all over the sea, making it sparkle and dazzle; a view that gets more and more spectacular every time you decide to take a stroll through the area. If man and nature every cooperated, it is here where you find the most inspiring union of the two, a most breathtaking synchronization of every soulful beauty of nature and every efficient creation of man. With a cup of coffee or a tea, you can sit here, with a view of the sea and a view of young love just realized, stringing your own beads of memory, dancing to the music that inevitably plays when everything comes together in art.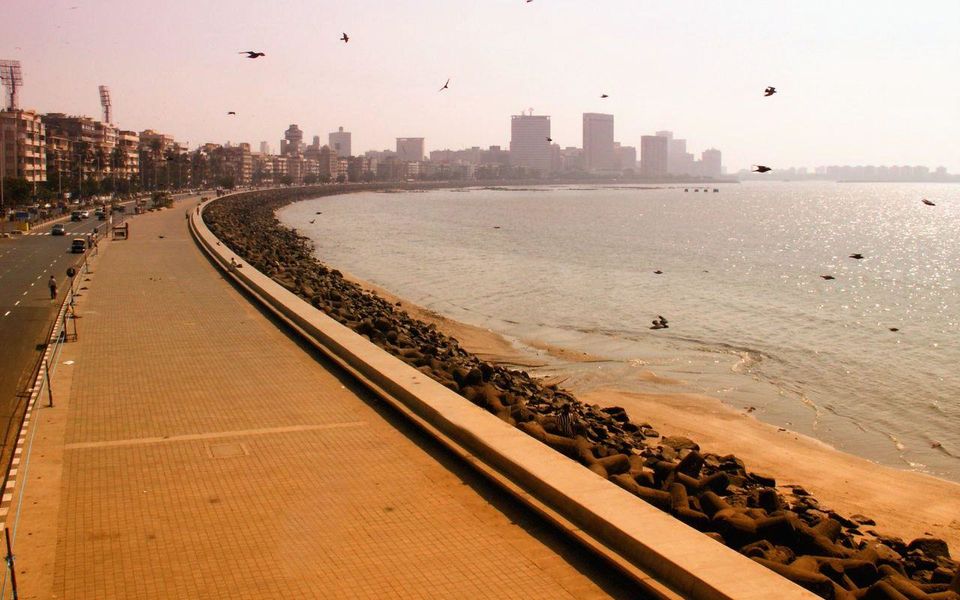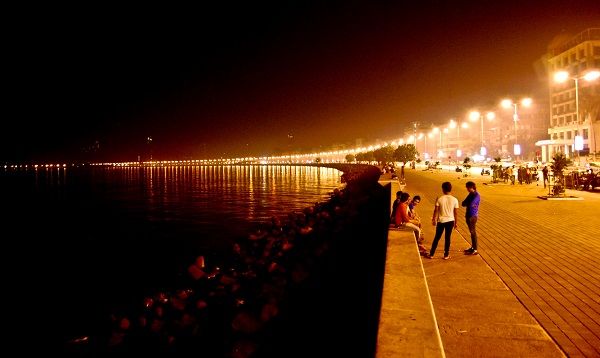 3) Park Street, Kolkata
If you desire to have a true glimpse of Kolkata and not pass it just a cursory glance, Park Street is where you ought to be. Always buzzing with people, always enveloped in a dreamy blanket of the warm sun during the day and a fuzzy lighted blanket at night, this is where you immerse yourself in an authentic Bengali culture. Beautifully decorated during the festival season, the place oozes out an old school charm that will intoxicate you and leave you wanting that much more. The air is replete with beautifully timed and intricately woven intellectual conversations along with an exulting aroma of delicious food, all that one hopes to experience truly. It is no less than magic; for it is here that the whole city flocks to, to take a break from the hum drum of routine life, to re-energize after a day of dejectedness. It is here you delve into the spirit of the city,it is here that you see the combination of every single breath that believes in enriching the culture of the city.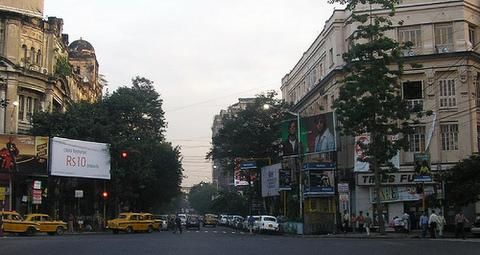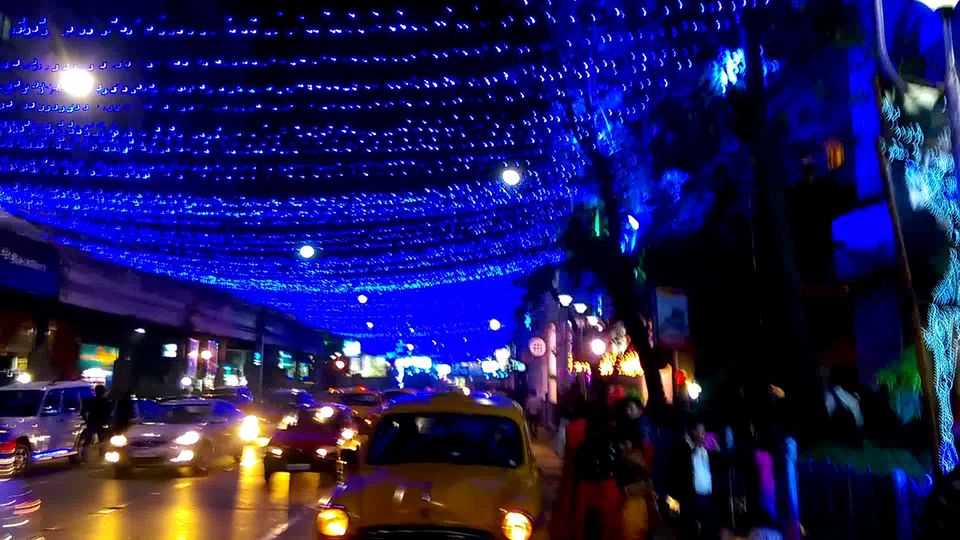 4) Mall Road, Shimla
A street in the hills always has a different air to it. Things are always fresher, safer, happier. It's almost as if life just decided to surprise you with something quite anew, something more marvelous than the everyday path you ride on. It gives you a purpose amidst all the insignificance, a need to enjoy the ride despite all the blockades in life. Since no vehicles are allowed on the street, you can roam about as freely as your spirit forces you to go with a hope of bumping into some wandering soul just like gravely lost yet immensely joyous. It is here you can catch hold of all the scandalous rumours that serve as a daily staple diet of all the locals( there is a Scandal Point too). It is here where you find all things bright and beautiful even in the arms of a dark and gloomy winter. It is here you breathe in and out and just take in the eternally magnificent atmosphere that is sure to swallow you whole. It is as if you are walking inside of a dream, only the dream is very real and everything around is just as perfect as it could be.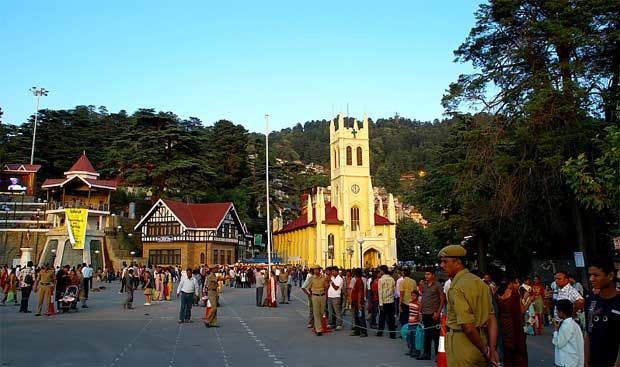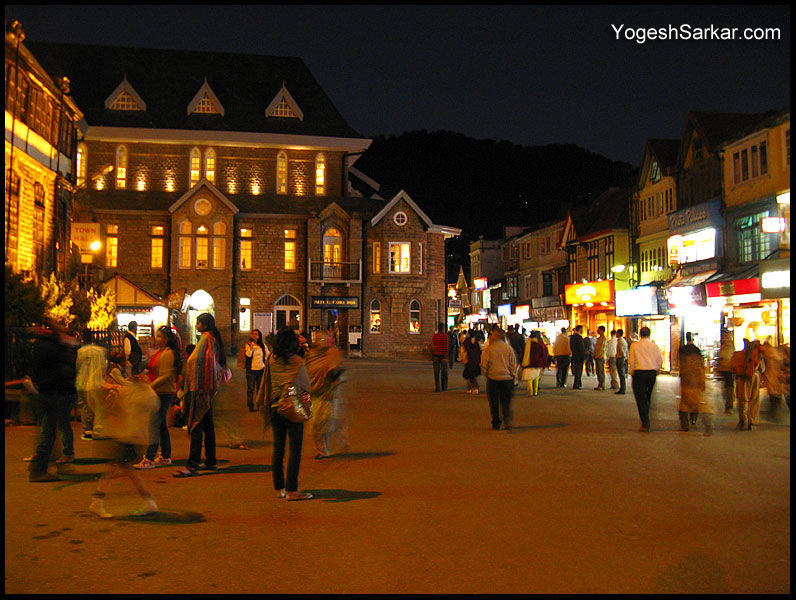 Pause where you are. Put a break on your hurried footsteps, always impatient to reach the destination as fast as possible. Stand still. Where you are right now is exactly where the miracle of life exists. Just take a long, lackadaisical walk along that street. Believe me, you won't regret the time that buzzed past you. For in that moment you'll be as alive as you can be.