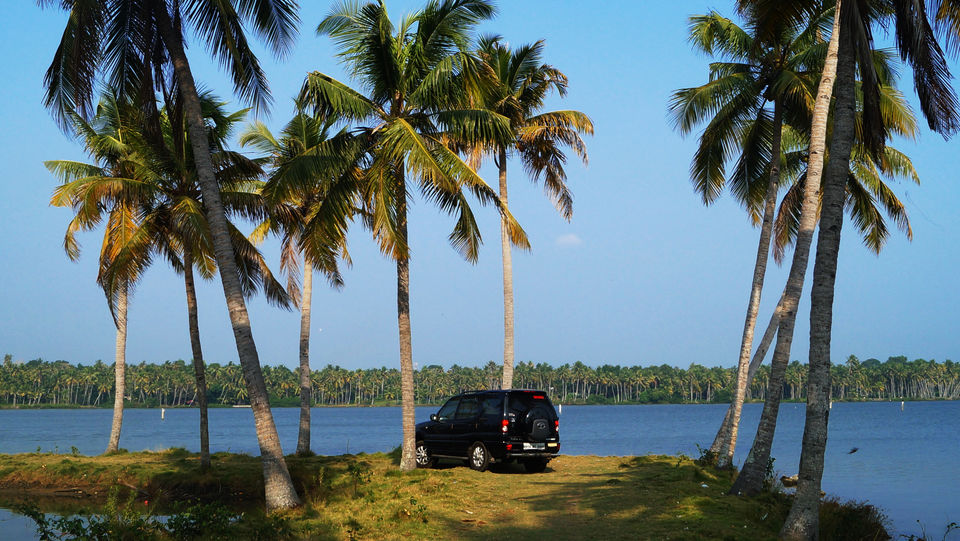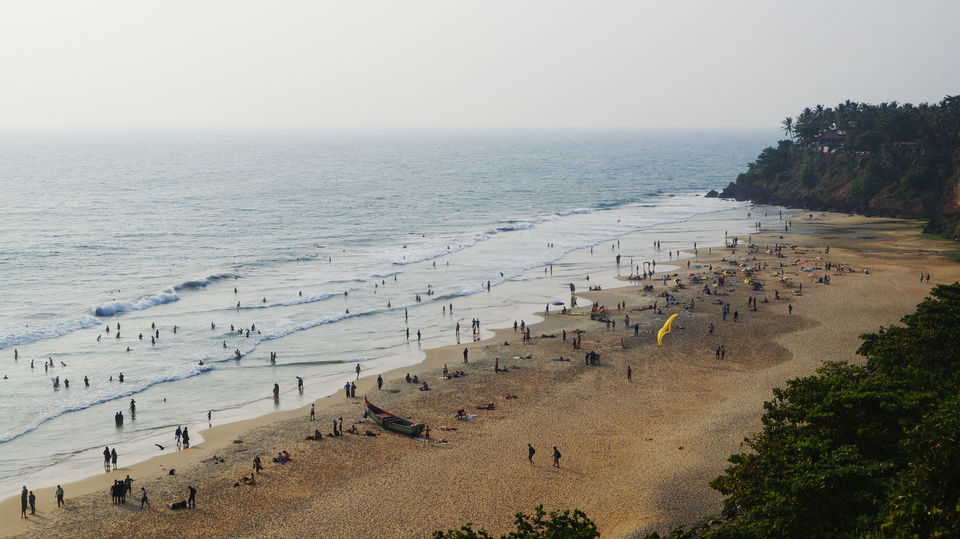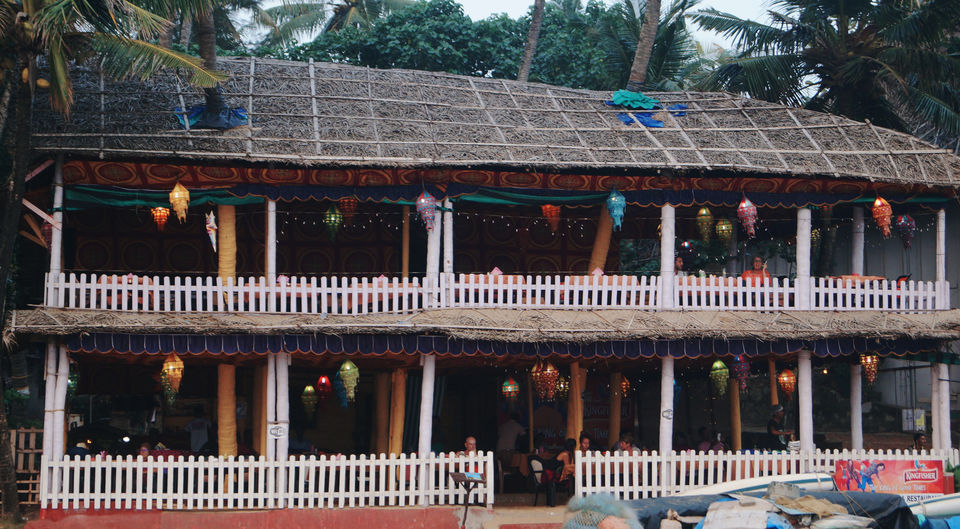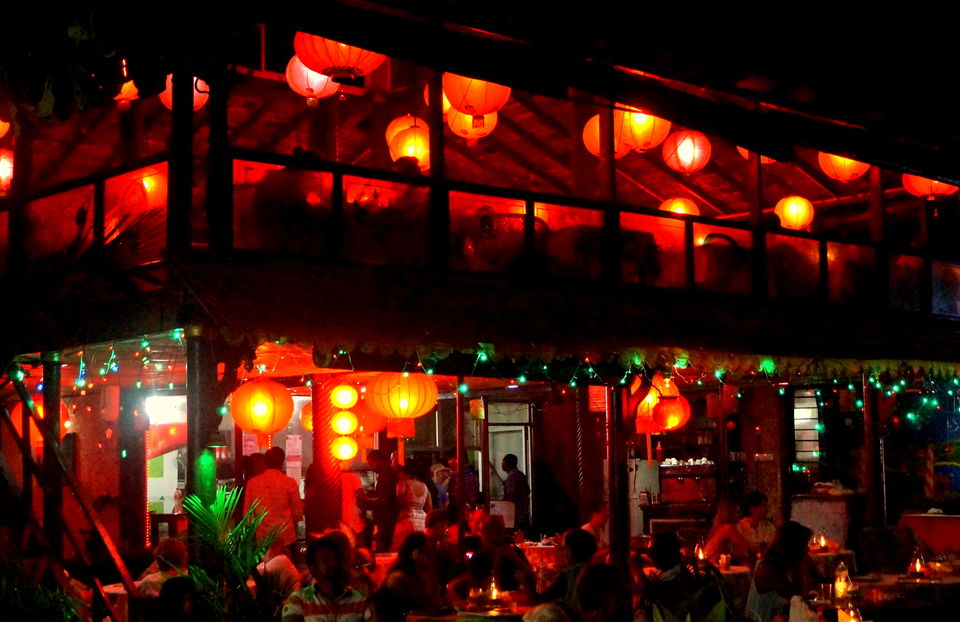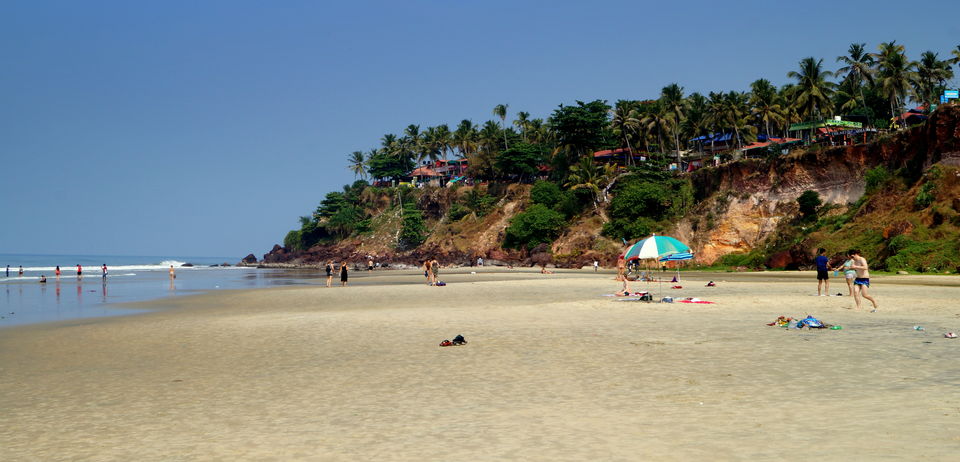 Origin:   Kochi
Destination:   Varkala
Total km:   360 km
          Varkala was zeroed on as the weekend getaway by friend and myself and this time we planned a night stay. We started off pretty late and took the Kochi – Allepey – Haripad – Karunagappally – Kollam Beach - Kappil Beach – Edava - Varkala covering 160 km in 05 hours with one coffee break. The road conditions were not so good and the last 30 km was extremely narrow with lots of turns through the small villages. It was indeed a task to drive the mammoth sized SUV through the twists and turns but i enjoyed the drive as you go past the sea for most of the time. (Visitors with bigger cars avoid this road). We ultimately reached the place at 1630hrs and started our search for a decent hotel.
          The Gateway Varkala was the first place and the room for a day was INR 10,800/- including taxes. :P We ended up staying in S S Beach resort located just beside the Helipad on the Cliff. The tariff was INR 2000/- including taxes for a AC room. There were too many places to stay as one crosses the helipad after crossing the restaurants. One can find and book hotels/guest houses online too.
         There are innumerable restaurants offering various cuisines of the world. The rates are on a higher side mainly due to large number of tourists being foreigners. The beach on the other side is extremely peaceful, clean, free from air and water pollution. One has to visit this beach to recharge your batteries after hectic, boring and routine weekdays. You can sense the emptiness in the air around and you find everyone perfectly laid back to enjoy the time. Sometimes you really feel you are in a foreign country (Blame the number of foreigners you spot around.) I had enjoyed each and every moment I spent here where I could sense life. There are many places which offer ayurvedic spas and massages including few yoga classes. One can spot few foreigners doing yoga on the beach in the mornings. (Proud to be Indian.)
           However, Saturday evenings and Sundays could be little crowded and the part of the beach will be filled by the locals. The beach towards the cliff side will be less crowded and one can do sun bath with peace. We spent the evening playing in the sea followed by dinner and some shopping.
           Next day we again reached the beach by 0830hrs and spent time in the beach playing and sun bathing till 1300 hrs. Then had lunch and started by 1530hrs to Kochi. We took the Varkala – Kottarakkara – Adoor - Allpey – Kochi road which was a bit longer but much better when compared to the road via Kappil beach as we could avoid narrow roads and the over all time drastically reduced to just 3 hours 45 min.
          People visiting Kerala should definitely include this in their travel plans and should spend atleast 02 days to unleash themselves.