I tried to keep this Trip Short, Precise and Luxury as I am taking my Mom and Dad for a Trip who are Nearing to 60th of age.
We started our journey from Kolkata (www.redbus.in) at around 9.30pm and reached Puri, the land of Deities and Beautiful Beaches –early morning 6 am. From there we booked an auto (Rs 100/-) and reached Hotel within a few minutes. Within Puri when you book an auto they charged Rs 100 only wherever is your destination.
On the way to Hotel we found that it is a small and peaceful tourist destination for pilgrimage and beach lovers. Our hotel was pre-booked online at holiday homes Nayak Beach Resort Hotel. (www.nayakbeachresort.com).

Day 1:
As soon as we reached the hotel we had a warm welcome at Nayak Beach Resort Hotel and guided us towards our room. Without wasting our time we freshen up ourselves and had breakfast in the hotel. After that I took the help of Travel desk inside the Hotel for the tour details. I decided to start the sightseeing from Sun Temple Konark which is located at 30km from our stay. They arranged a Taxi for us for whole day sightseeing at Rs 1200/-.
We headed towards destination at around 9.30 am and it took nearly 1hr for us to reach there. The drive was smooth and fun as the roads were newly and well-constructed. On the way, one can visit Ramchandi Temple and Chandrabhaga Beach. But we dropped these two spots, as I am keeping this trip short. ( As mentioned earlier)
Here is the screen shoot :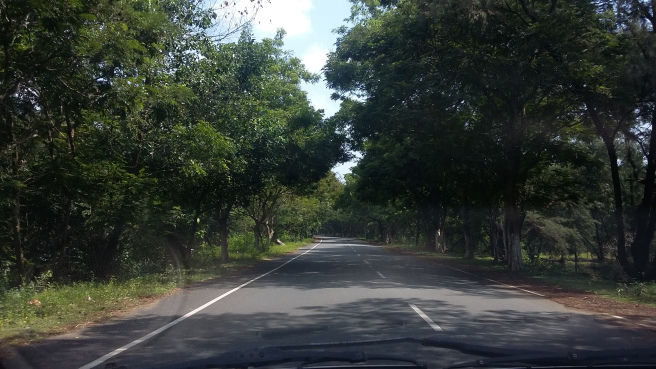 Sun Temple Konark:
It was Bright Sunny Day and the heat was scorching. If you are visiting during the summer do carry your own umbrellas, if not do not get disheartened. Near the entrance you get umbrella on rent for Rs 20/- each which is economy and useful. J The entry fee was minimal for Rs 30/- each person. One can also take a licensed tour guide only at Rs 150/-.
The temple was dilapidated and now it is under ASI (Archeological Survey of India). The guide gave us the quick glimpse of the temple and I learned the entire temple is built like a chariot with 24 chakras (wheels) which is driven by seven horses. The temple is sculptured with several arts and forms like dance movements, erotic idols which shows the existence of kama sutra since inception, scenes from various day to day life, trading and many others. It is the true epitome of art and rich culture of Puri.
Here I took a chance to capture some clicks:
As we eliminated few spots on the way, we reached our hotel by afternoon 1.30pm and had lunch at our hotel itself. The food served in hotel was delicious and expensive. As we were exhausted after lunch we took rest for few hours so that we can gear up for us next plan.
Jagannath Temple:
After the evening tea served by the hotel boy, we made a plan for the famous Lord Jagannath Temple also known as The Lord of Universe. This is the only temple in India where Krishna and Balram is worshiped together.
At around 7pm the hotel staff hired an auto Rs 100/- for us and headed towards the temple. The temple always stays crowded as lots of devotees and believers who come to visit this temple from every corner of India. So we took a persist from the Hotel who guided with the rituals and customs of the sacred place and also the Historical significance of the temple. Hence we saved our time and escaped from the queue. So I would suggest you to take a priest along with you when you visit the temple. The priest charge which he took from us was very minimal and is up to you how much you wish to donate.
Golden Beach:
From there we hired an auto again and moved towards Golden sea beach and reached there by 9pm. As the beach was crowded with tourist, we enjoyed the waves for around 15mins and rushed back to our Hotel.
Day 2:
Since our returned ticket was on the same day, mom and dad did not want to get exhausted so I had to drop the popular destinations like Chilka Lake, Buddhist Circuit, Tribal Heritage, Art and Craft and many other monuments which was to be covered on Day 2.
I changed the plan decided to enjoy the luxury of hotel and the nearby surroundings.
About the Hotel:
Perfect Location for the beach lover from where one can have the view of Model sea beach from the Terace. Also can go for morning walk, sit, enjoy and relax at the beach as it is clam and less crowded beach. If one enjoy swimming carry your own shorts or can take in rent the costumes from hotel as the hotel has roof top swimming pool. To visit Jaganath temple hotel has the priest contacts, you can hire them as a guide which will be the escapism from the crowded Temple and will be able to enjoy in the perfect sense as he will guide you. The travel help desk of the hotel was really helpful as it guided us in a very transparent and informative way. The hotel also had restaurant and the food served were desi and delicious.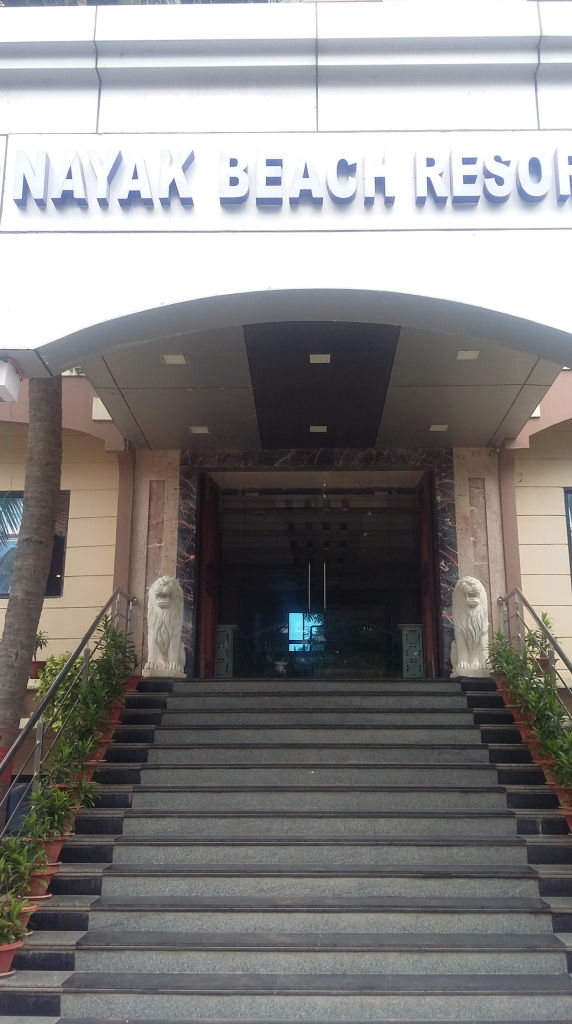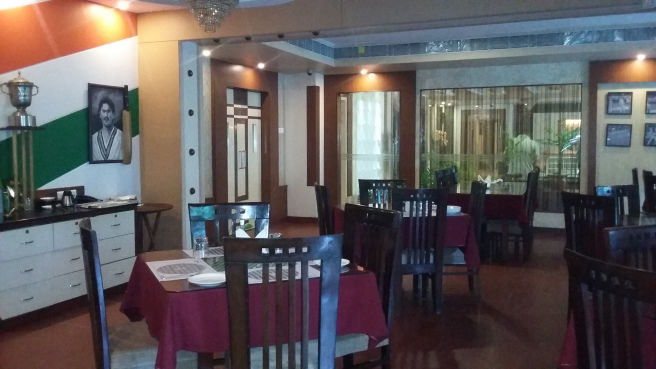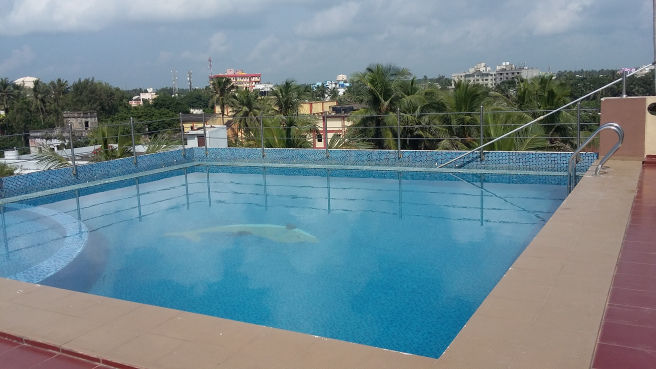 Model Sea Beach:
As the beach was only a kilometer away from our stay, we woke up early morning and went for morning walk by the side of the waves of the beach. The beach looked serene, perfect beach where you can sit and relax unlike Golden Sea Beach. So we were lucky to have it near our hotel.
The beach also had life guard if you wish to swim, chairs on rent along with tent – one can relax, camel ride- if you love riding.
So here I called it a Day.
Puri is a cute, little and beautiful pilgrimage tourist destination, so one can enjoy Puri in just two days trip excluding the journey period.
Happy Puri! Happy Exploring! Happy Blogging!
Frequent Searches Leading To This Page:-
Odisha offers puri tour, golden traingle of bhubaneswar, Orissa Beaches Tour Package, Odisha at affordable prices, Odisha Nature Tour Packages