My first official trek was into the most mesmerizing and ravishing beauty of green and blue.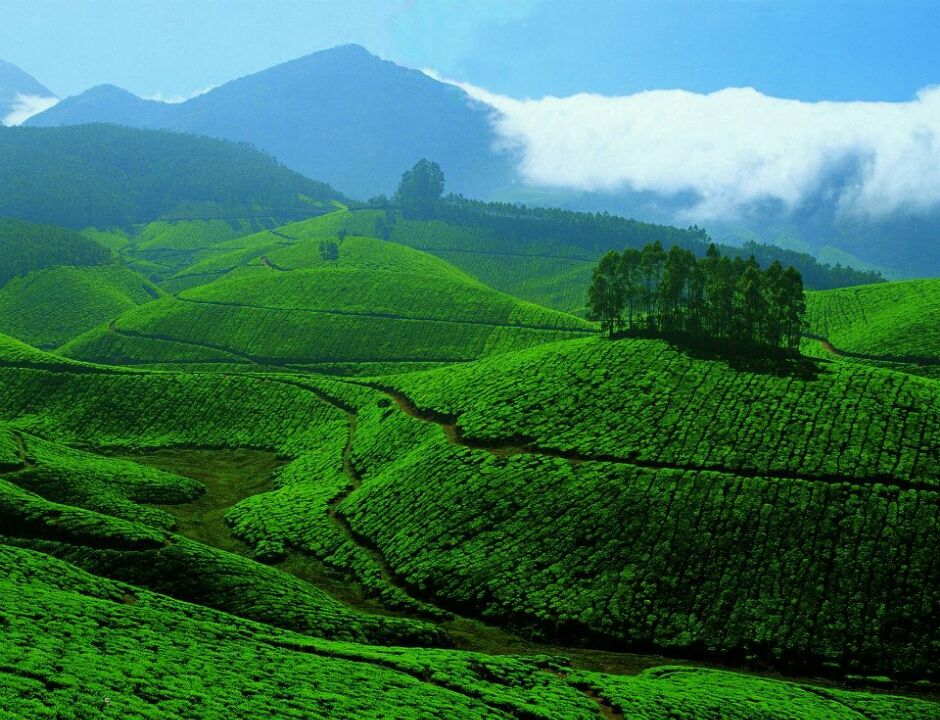 It just happened like that. It was a really frustrating evening and I was scrolling through facebook then one post got my attention. It was from HATS (Highrange Adventure and Nature Trekking Society) they were organizing a 2day 1 night trek in Munnar. I didnt give it a second thought and dialed the organizer Mr Ajeesh Vellinam. He gave me the details and how to reach the assembly point. There is no train to Munnar so i called to bus station and found that there is a bus to Munnar from Bangalore which have a stop in Kozhikode it was at 00.30. I packed my bag and took the bus. As i was lucky that i got a seat because one of the reservation got cancelled.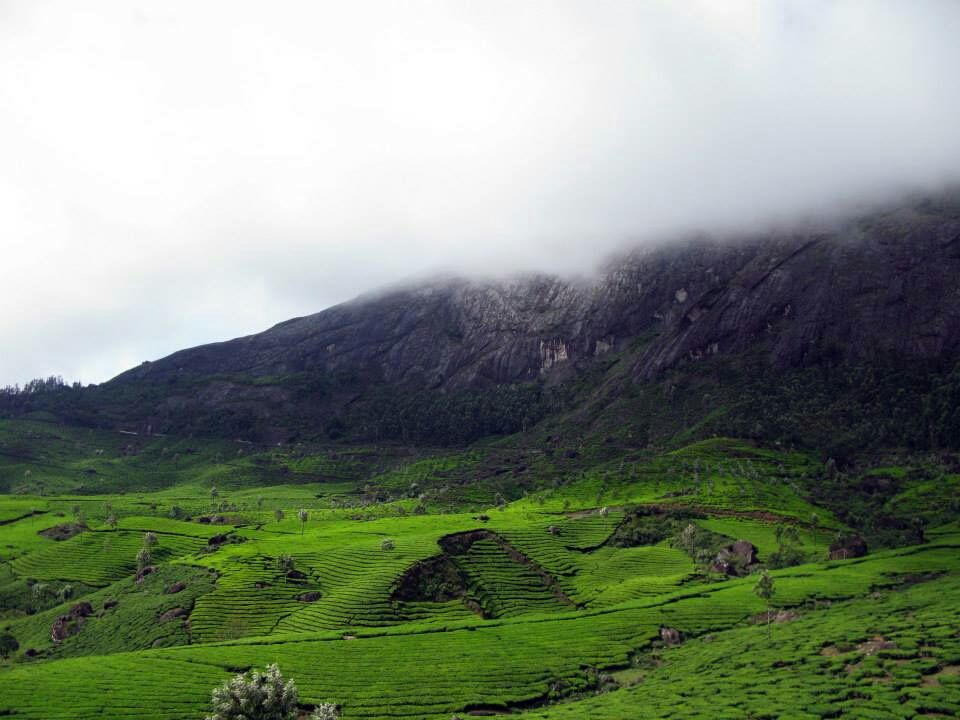 I got reached Munnar at 8 am. I had a breakfast which was not good enough but climate compensated it with the chill breeze. From Munnar i took a share taxi to Devikulam Youth Hostel where stay was arranged.
By noon we started our trek. First we took a bus from youth hostel to Sooryanelli. From there share taxi is available to reach Kolukkumala. There is the worlds highest organic tea garden locating.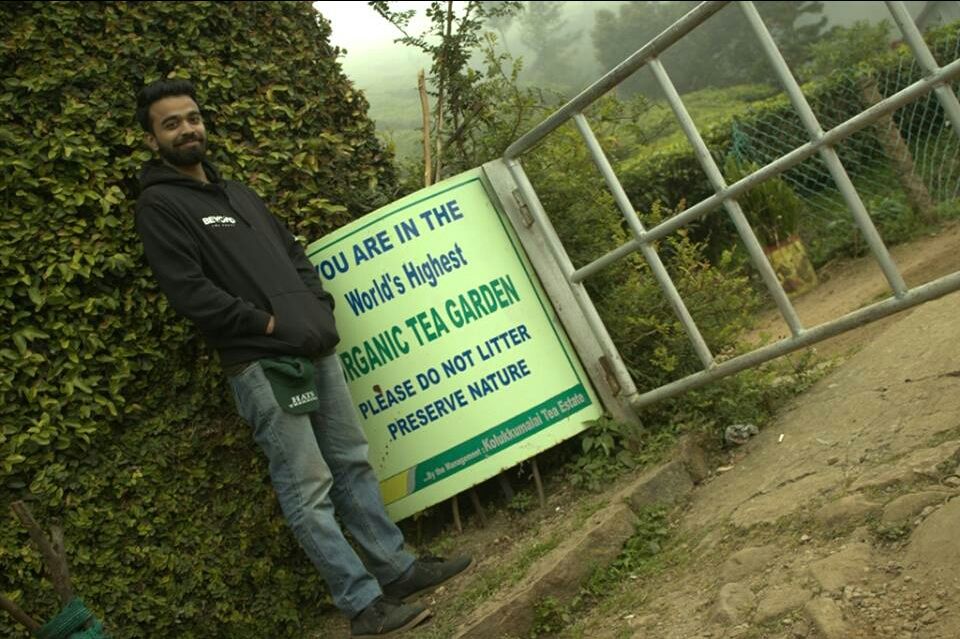 Kolukkumalai is about 7000 ft above sea level and lies some 32 km away from Munnar. The hilltop village is accessible only by jeep and it is one and half hour journey. The exact location of Kolukkumalai is in Theni district, TamilNadu. The approach road is via Soryanelli Idukki district.First thing you should do over there is to visit the tea factory which is still running and taste their organic tea and watch those vast never ending tea plantations which looks like a green carpet lies in the ground.
We returned back when lights were fading to our accommodation which is in Devikulam. Youth hostel is a best option when you in Munnar. They offer you dormitory facility and good idukki local flavoured food is available just outside of it serves with affection and love.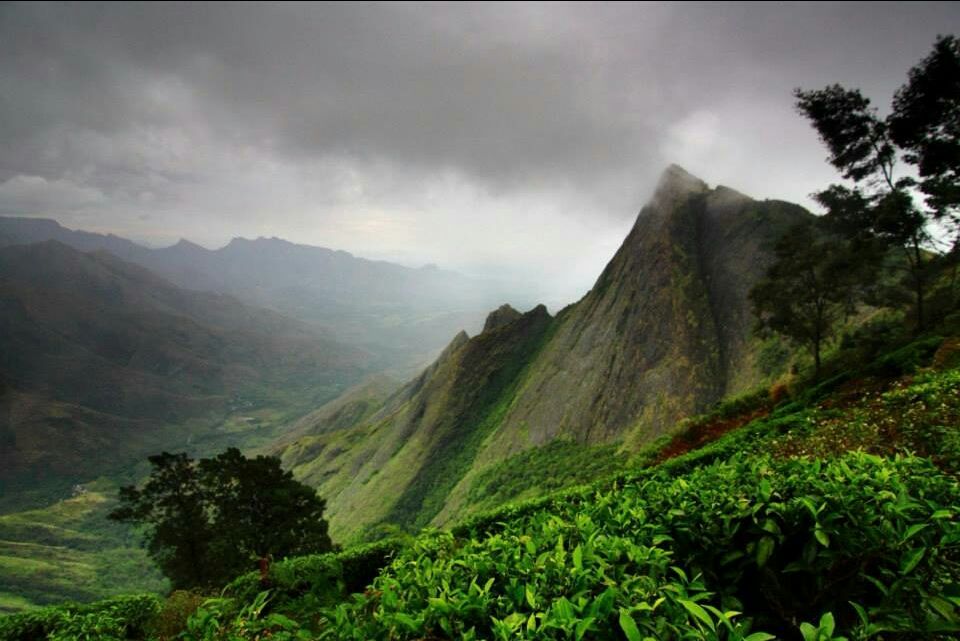 Next day we were to hike Chokaramudi. Second highest peak in Kerala. Its high 7200 ft.We reach its foot by 10 am. You will get a share taxi or bus to there from Devikulam.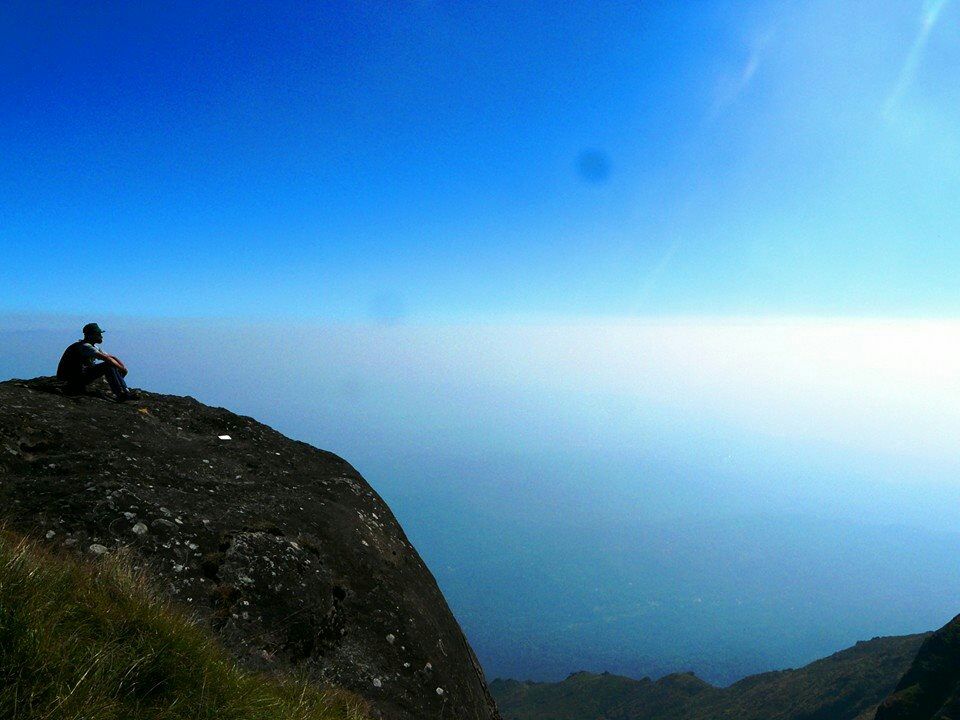 By noon we reached top. It was a speechless moment. When you can see whole tea plantations in Munnar in front of you covered with green and blue sky above your head.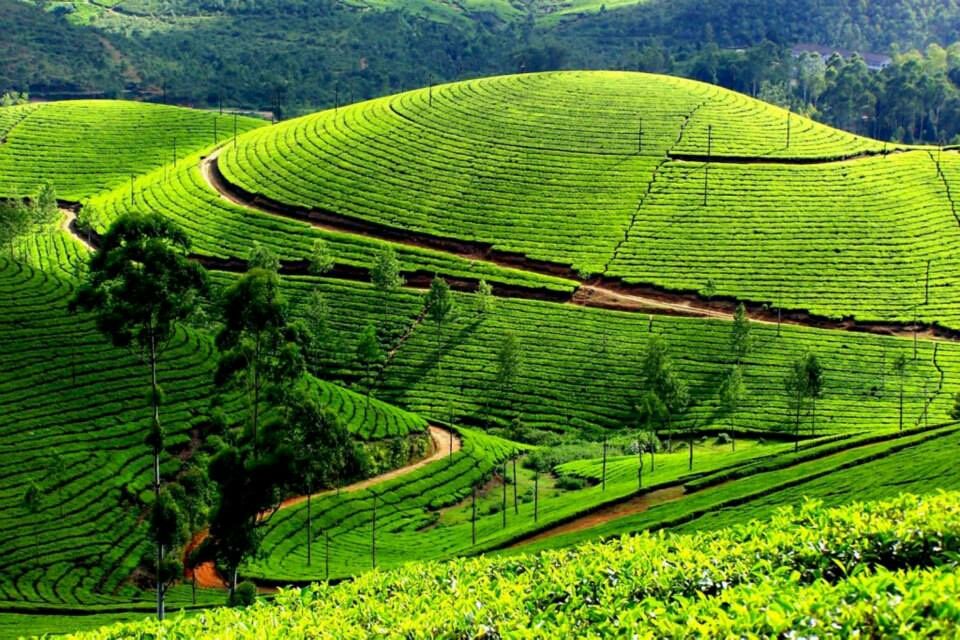 We had our lunch from there which we carried with us and started our descending. We took a new route for hope to find some water. But we didn't. We went through untravelled paths and at last we reached Munnar - Theni highway. We found one shop and quench our thirst. 
Later we reached back to Devikulam and said goodbye each other moved back different parts of state we all came from.It was a very memorable trek with lots of adrenaline rush and enthusiasm. Also found myself many like minded good friends.