Thailand is one of the top international destination for Indians,its pristine beaches,the thriving night life intrigued me.
We kicked off our journey from kolkata,its a 4 hour flight. Landed in suvarnabhumi airport at early morning 4, the first thing we did was to buy a SIM,it costed around 299 Bhats.
Day 1: Bangkok
Had a power nap for few hours, stored our luggage @ Aiport Luggae storage charged 75Bhats/bag. Quickly boarded an UBER to chatuchak market, we were trying to be resilient from the scoarching sun. Everyoone must try thr peeled cocunut. The market is filled with diverse group of stalls. After three hours of roasting we headed back to airport.
Borded a bus from Suvarnabhumi Airport to Don Mueang Airport, which was 45 mins ride and free of cost. Landed at Phuket International Airport late evening, we booked a shared cab to the main city(Bangla Street) they charged 125 bhats /head.
The hostel is walkable distance from bangla street. The slumber Party hostel was amazing, the party started when we reached the hostel.
Day 2: Phuket
Next Morning we went to a Island hoppinh tour from phuket, the package costed 1200Bhats/person which included tour (pick-up drop to hostel+ lunch ) and next day drop at Koh Samui.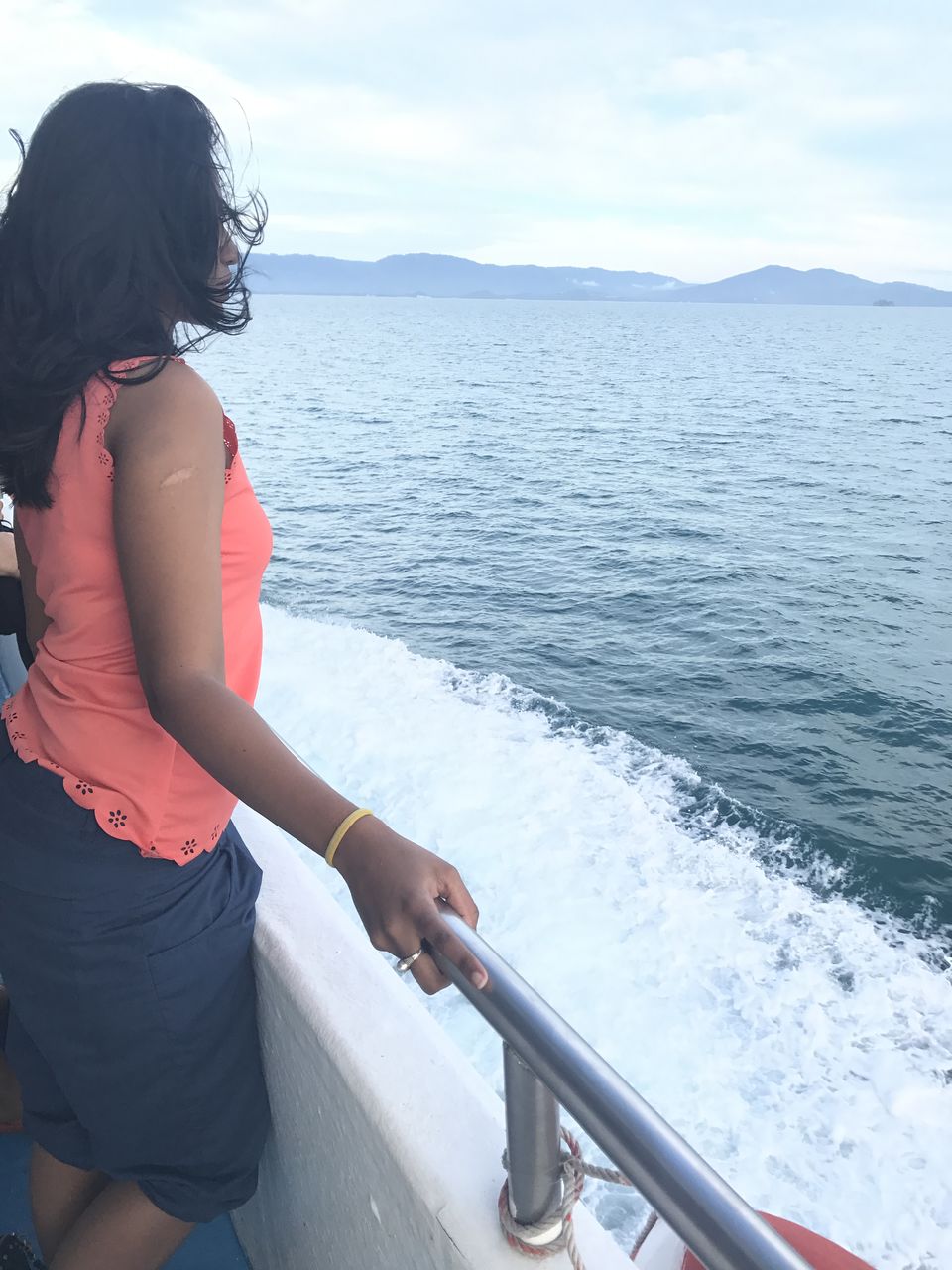 James Bond Island is named after a James bond movie shooting , its a small island which might take 20mins to cover. I must say Kaying was one of the best thing I tried in the trip. Saling under the caves was astonishing. We were dropped at the hostel by evening.
The delighful Bangla Street , I enjoyed the walk through the street. Grab a table on the street and watch the crowd across the street, sipping a beer.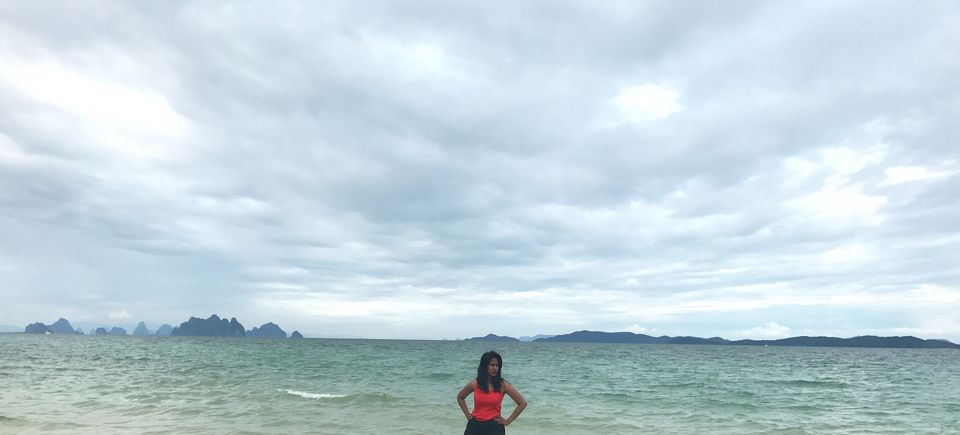 Day 3: Koh Samui
Next day we started to Koh Samui and reached by 7 P.m after commuting via Van+Ferry+Van. Koh Samui is the largest island with lot of places to party. The hostel was okish , its walkable distance to the ARK Bar Beach club. They host energitic beach party evryday with fireworks, DJ. Undoubtedly its the best place to party in Koh Samui.
Baan Sukreep Resort across the Chaweng beach was our next stop, we spent some quality time cooking and chilling in the resort.
Day 4: Koh-Phangan
The 45min ferry ride from Koh-Samui to Koh-Phangan ,through the tourquise blue water surrounded by small islands was astonishing. The ticket price was 300Bhats.It is famous for it exuberant Full moon party. This place is serene during day, as the day comes to end the energy of the place rise with the wild party lovers in the island.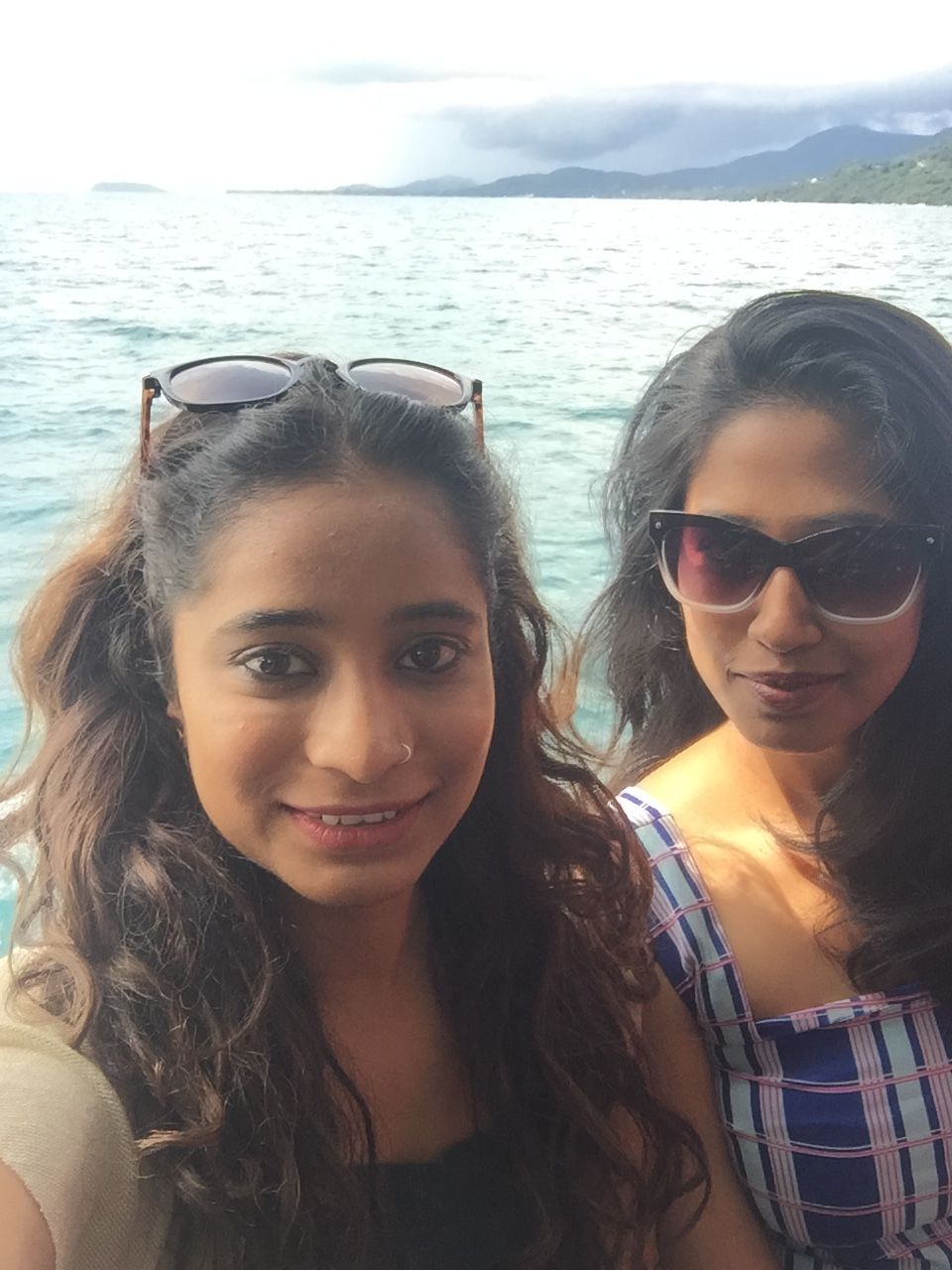 The crowd at Slumber party hostel was excited for the pre half moon party which started at 6 p.m at our hostel lobby. Everyone was indulged in party games.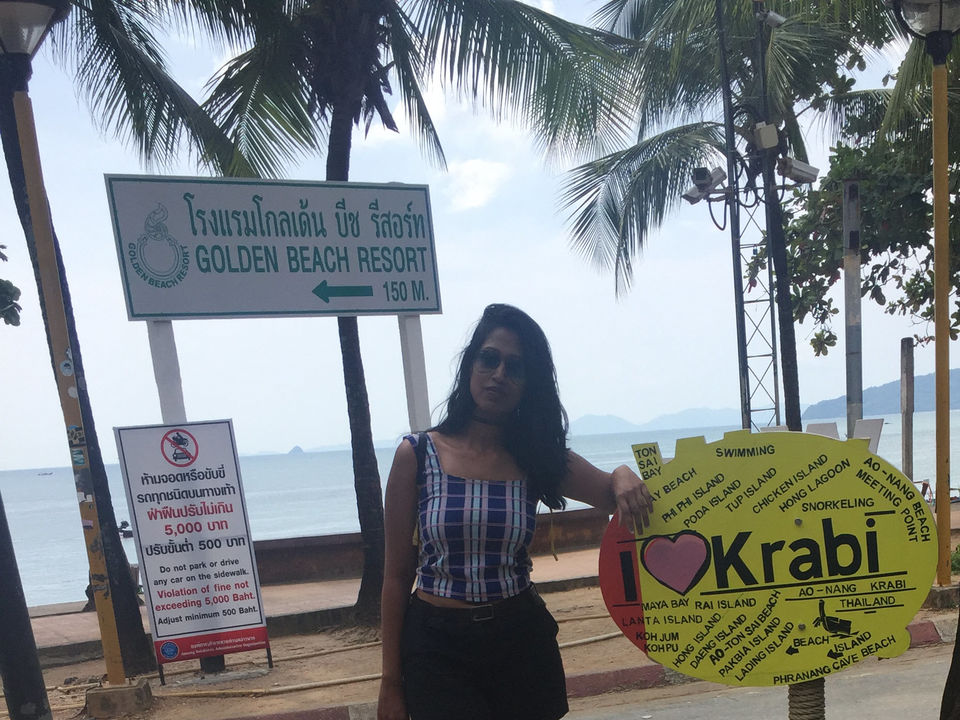 Day 5: Krabi
Next stop was Krabi, it was 8 hour journey from Koh samui . Krabi has lot of massage center, restaurants and huge night market. We decided to get tan on the shore of Railay beach surrounded with limestone cliffs. We boarded our flight from Krabi via Singapore to Hyderabad.We halted at Singapore Changi Airport for 7 hours and it was not enogh to explore the prodigious airport .