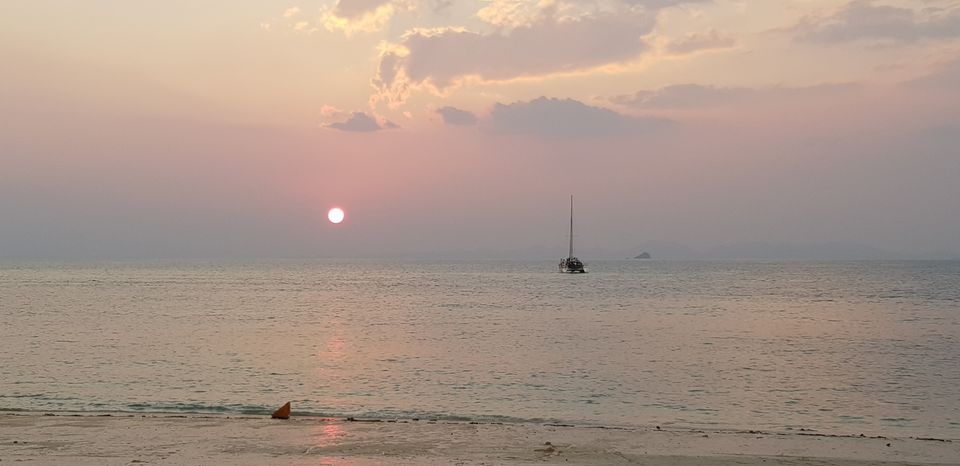 Heat of Krabi welcomed us with some showers, and we left for island hopping within an hour of reaching there.
It all started when we decided to change our Christmas destination from Europe to Thailand.
Our guide arrived and we were taken to beach to board speedboat. Since we had reserved a complete boat (for family privacy), we were introduced to other staffs on board, and the journey started.
First we went to "Kaho na pyaar hai" island (my friend Ankur gave it this name when he googled and found that movie of same name was shot here), where we enjoyed a bit of snorkeling.
After that we moved to Poda island, chicken island, and so on.
We loved the beaches, clear blue water, and fishes. Me and Ankur so did some bay watching.
Later in the day, we went on to sunset view and spend evening watching amazing sunday (pic attached).
Once again, rain was happy on us and we geared back for hotel in little showers.
After reaching hotel, we enjoyed the only fantasy pool in Krabi, of Ananta Burin Resort, and had a great sleep, gearing up for next day departure to Bangkok.