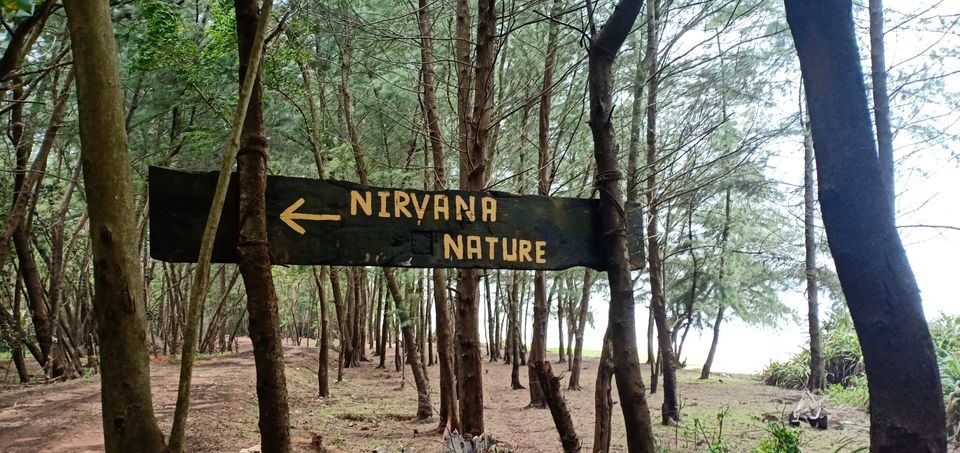 This wonderful resort is in Kagal Village, Kumta facing Nirvana beach. Nirvana beach is getting famous day by day because of its natural phenomena called Bioluminescent which is caused by phytoplankton. It rearly happens , it doesn't happen Everytime. It's the same like glowing beach of Maldives in Mudhdhoo Island.
Nirvana Nature is a wonderful place to chill out with friends or your loved ones.
A person might be tired of staying in a big bungalow, luxurious appartments and villas with marble tiles and Italian washrooms.
Just imagine spending life in a bamboo and coconut leaves cottage with fresh air and just pure oxygen. No pollution, no traffic, no noise but all you can find is a peace of mind in this Nirvana Nature Stay.
We had a wonderful stay here. Mr Kamal gaur was very humble and generous. He has 5 pet dogs which are very friendly and will always be around him like security guard. These dogs are very loyal to the owner. This was like a inspiration to me , it was a true example of dogs loyalty.
We stayed in a Tree House which was wonderful and as it was raining heavily that day, the very light water droplets were falling in our faces while sleeping. It was a feeling of staying in an island where only I'm there and no one else.
Before coming to Nirvana Nature we had also visited Apsarakonda Hills. We got an awesome view from the top of the hill.
On our way back to home we visited Murudeshwar temple too.
Overall, we all had a whole Wonderful trip.