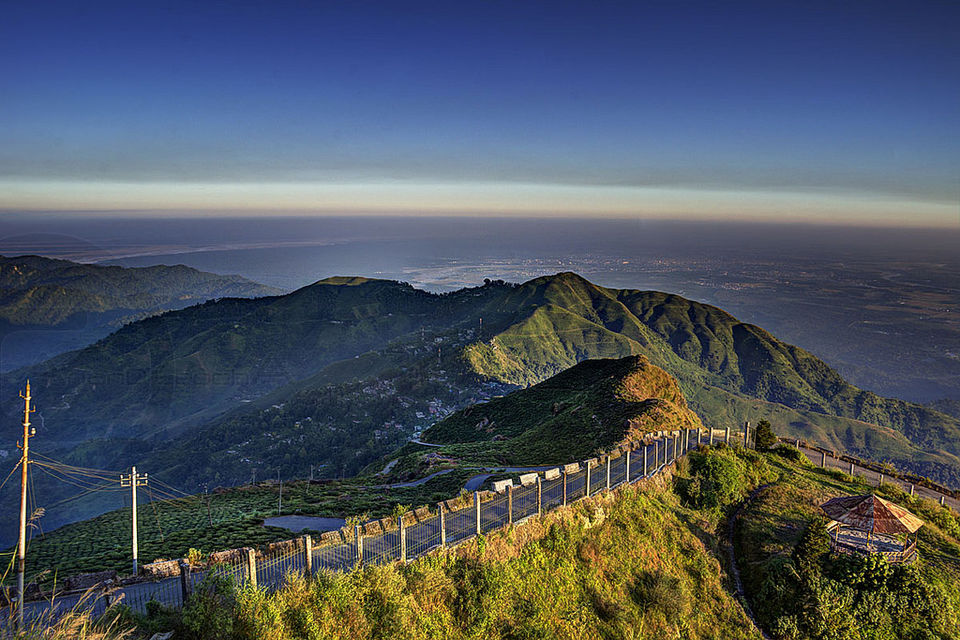 We all have that one dress in our wardrobe we hold so dearly that even though there is absolutely no chance of fitting into it, our heart simply refuses to toss it away. Karseong is like that dress from yesteryear, reminiscent of a glorious past but somehow forgotten. It's a mysterious, lucid hamlet in the lap of the Himalayas covered in foggy dreams.
How to Reach:
Only 32 KM from the Queen of Hills Darjeeling, Karseong is well connected by road via Siliguri. The nearest airport is Bagdogra and the closest major railway station is New Jalpaiguri.
To get into Karseong, just hire a local cab for Rs. 1800-2000 from Bagdogra or New Jalpaiguri or take a sharing jeep for Rs. 75 from Darjeeling. But we highly recommend boarding the renowned Toy Train from Darjeeling to Karseong for an unforgettable journey. Fare ranges from Rs. 60 to Rs. 210.
When to Travel:
Karseong boasts of a pleasant weather throughout the year with the only exception of Monsoon along with lush green tea gardens and as the name suggests, beautiful white orchids or Kharsang that grow on their own in the nooks and corners of the townscape. Mornings are pleasant here with temperature ranging from 22-25 Degree C and evenings are refreshingly chilly with the temperature varying from 10-16 Degree C. Just carry some light woolen and you are all set to cherish the breath-taking view of the Kanchenjunga.
Where to Stay:
Highly recommended as a relaxing gateway, take refuge in the luxury of Allita Resort or enjoy the scenic view at an affordable price from WBTDC Karseong Tourist Lodge. There are also numerous homestays to pamper you with Indian hospitality. Karseong used to be a sweet spot for the British soldiers and bureaucrats in the months of summer and the architecture is the witness of that clandestine affair.
Why Karseong:
The city has a mystery surrounding it like a veil. You can only hope to catch the glimpse of her face and wonder what you missed. The place has so many urban legends associated with it that the beautiful hill station has become synonymous with haunting beauty.
On your trip to Karseong, soak up the silence of the hills, relish the picturesque view of the Himalayas, appreciate the water-coloured sky and experience the thrill of walking through the misty roads.
What to eat:
En route from Darjeeling to Karseong, take a halt at Margaret's Deck Tea Lounge for a mesmerizing view and the best Darjeeling tea. You can buy homemade jam, chilli paste, organic honey too from that place at a bargain price. While you are in town, devour the authentic Tibetan food like Momos, Thenthuk, Thukpa and Kothey at local eateries in Karseong Market.
How to Get Around:
As norm for all hill stations, the best way to get around the city is to hire a taxi. Hire one from Karseong Market for around Rs. 400-500 for a day.
Places To Visit:
Dow Hill Park:
There is a small turn known as Death Road from Forest Office to Dow Hill. The road is infamous for giving creeps while passing by. The desolation from the modern township and murky woods in the backdrop creates an uncanny eerie feeling in the air. People have reported being watched inside the Dow Hill Forest. Rumour has it - many unsuspecting folks have gone insane after returning from the cursed woods. Some even committed suicide mentioning being watched by a sinister red eye. Local woodcutters will swear on their lives having seen a white saree clad figure lurking in the woods and will go on to give an unnerving account of a headless boy crossing the road and vanishing into the forest.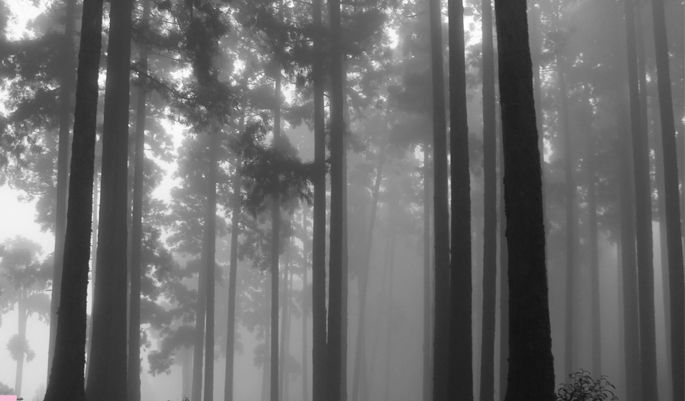 Victoria Boys School:
Next in our list of places to visit is the century old Victoria Boys School. It is the oldest operating school in India and is a treat to the eyes. Like the rest of the town this place too has its own stories to tell. Locals claim of hearing sounds of laughter and footsteps coming from the school building even when it is deserted during the vacation period of December and March.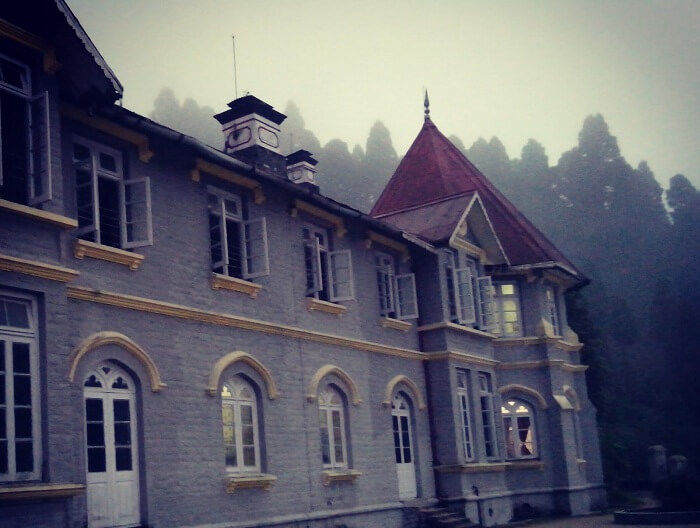 Netaji Subhas Chandra Bose Museum:
Apart from the spook, the hill station offers other interesting places too. Netaji Subhas Chandra Bose Museum tops that list. A delight for history-buffs, pictures and documents related to great historical events like Haripura Congress Session, interaction with Rabindranath Tagore and Jawaharlal Nehru, Indian National Army, Sherpas etc are displayed in the Museum.
Tea Gardens:
Take a stroll to the nearby lush green tea gardens if you enjoy solitude or visit the famous Makaibari Tea Estate or Ambootia Tea Garden if you fancy a more touristy experience. Don't forget to buy some authentic tea leaves from there for family and friends.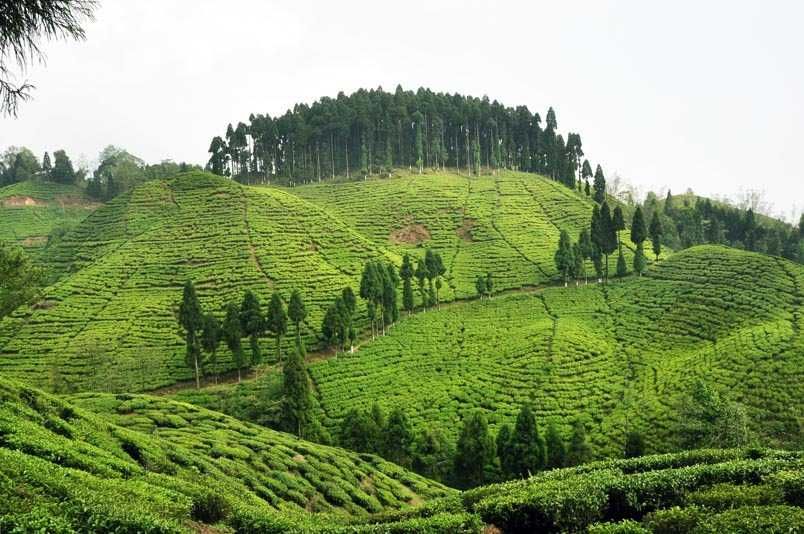 Eagles Craig view point:
End your day by watching the city slipping into a deep slumber bidding adieu the day and welcoming nightfall, from Eagles Craig. The view of snow-capped Kanchenjunga and the river Teesta will paint an everlasting image on your mind.
Wrap yourself in a light woolen and return with your own story to tell.