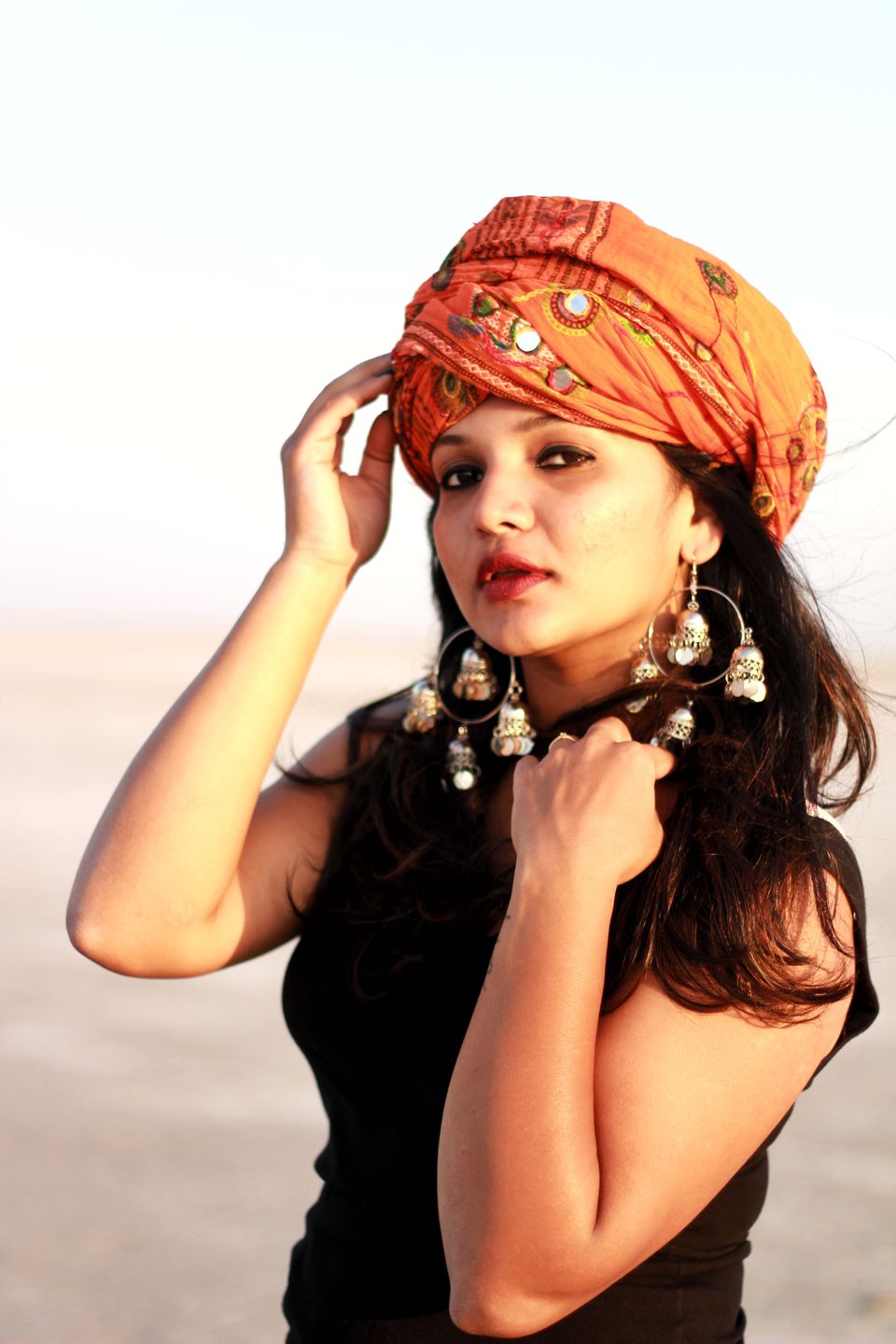 Rann of Kutch blissfully beautiful salt desert which is knows as largest white salt deserts in the world. This is one of the hottest areas of India. In summer temperatures averaging and peaking at 49.5 °C. As the monsoon ends, this water starts receding and evaporating. The sea water then leaves a thick layer of salt and then turn into a traveler's heaven by offering up the beauty that is Gujrat's most awe-inspiring landmark. In winter temperatures goes below 0 °C.
I'm going to be honest here. Rann of Kutch is a pain to get to because of its long distance travelling but it's well worth to visit.
Walking on those crystals of salt, watching the sun rise and sun set is magical. At sunset it was bit crowded but during sunrise, we almost had the entire Rann to ourselves. And it was loaded with colours of not just the setting sun.
Call it the world's biggest white mirror, call it paradise, call it beyond dreamy. Whatever it is, it's magic. Its pure magic which can only feel.
Note – The complete travel guide post will be up in the next blog, Stay tuned
Tip : During winter season (November- February ) The Rann of Kutch begins to dry up in October every year, steadily transforming into the desolate and surreal salt desert. And it start creating unbelievable reflection photos.