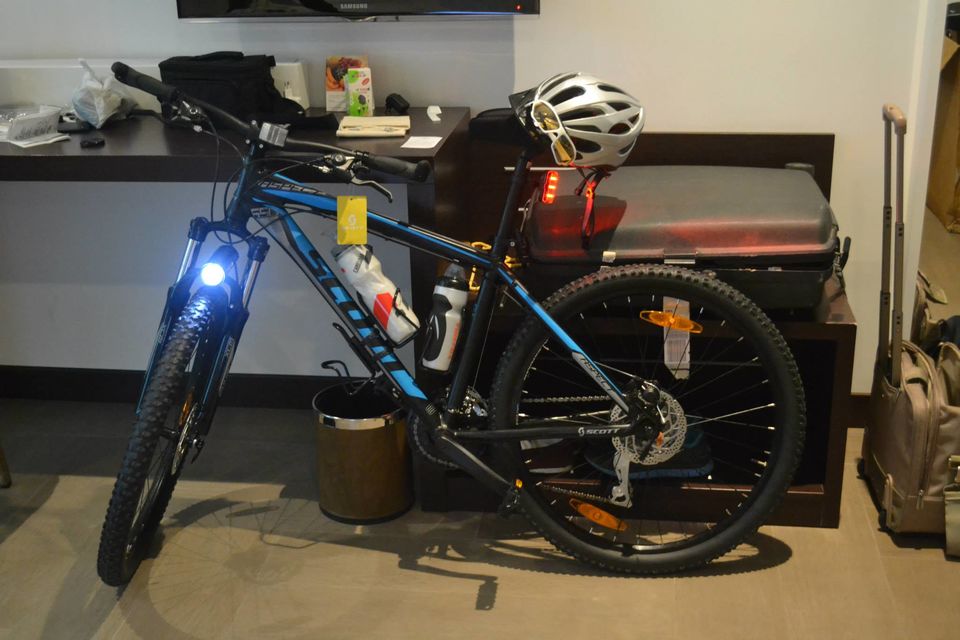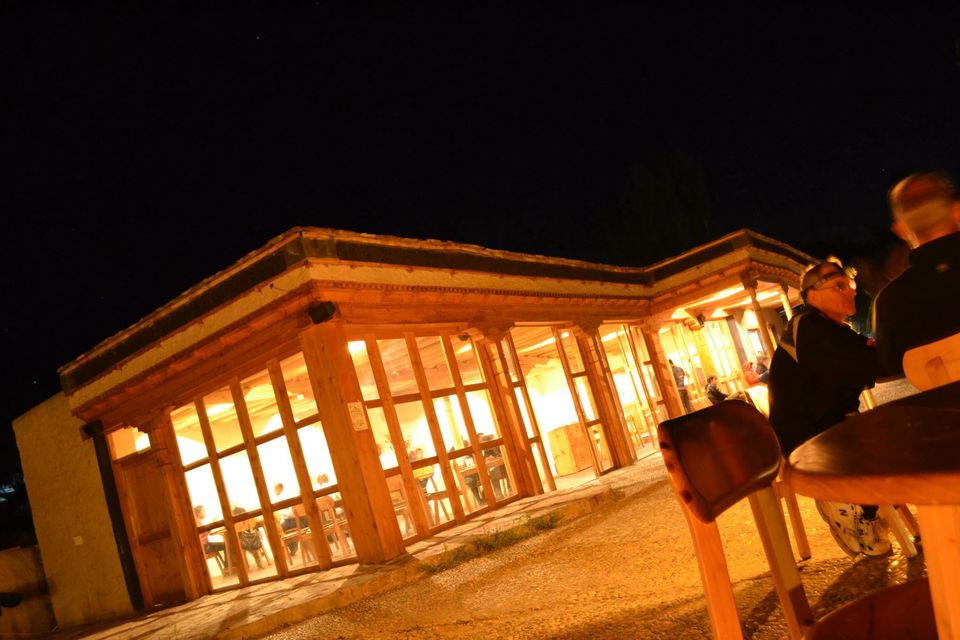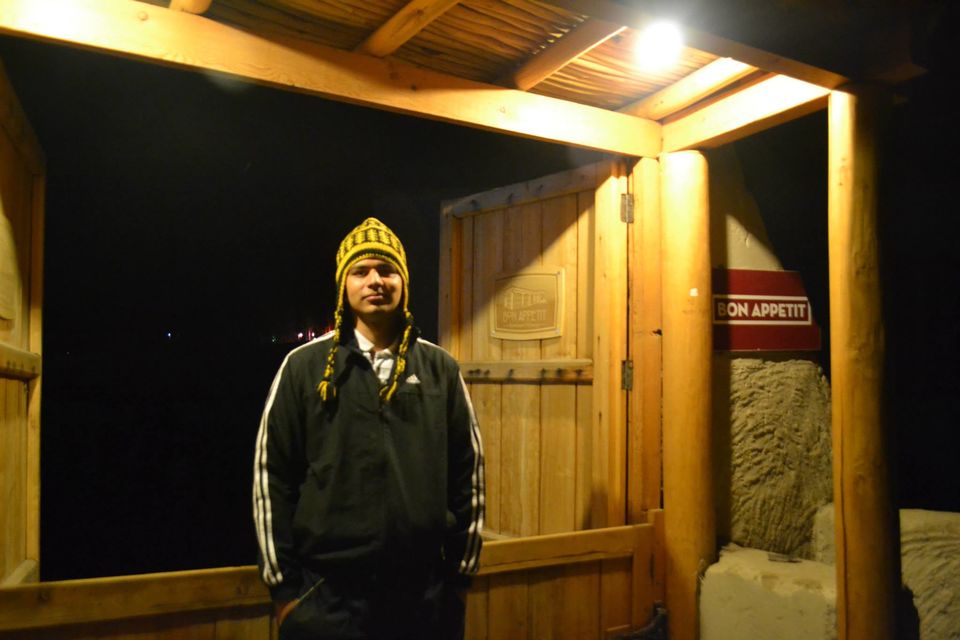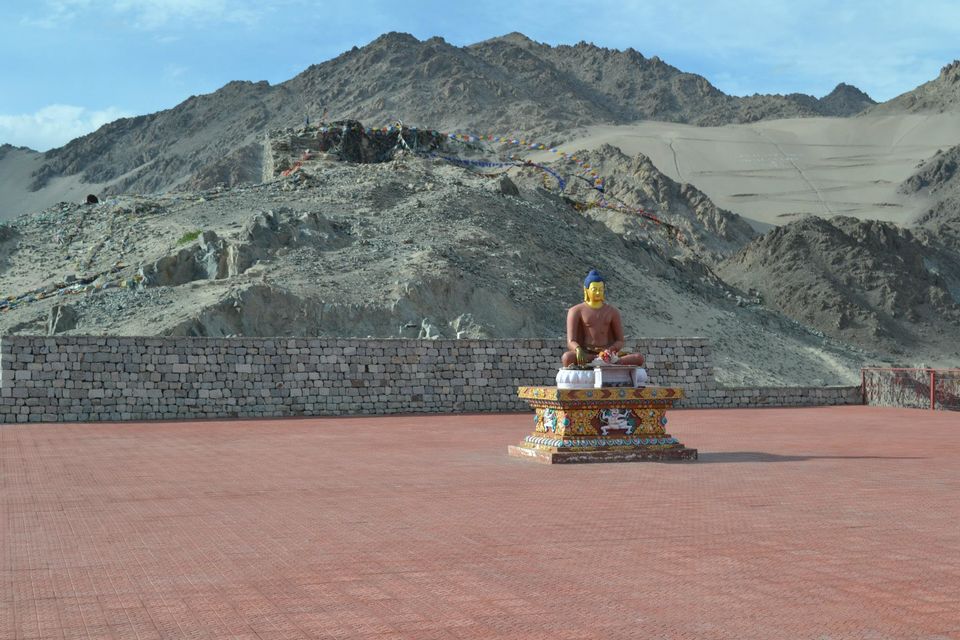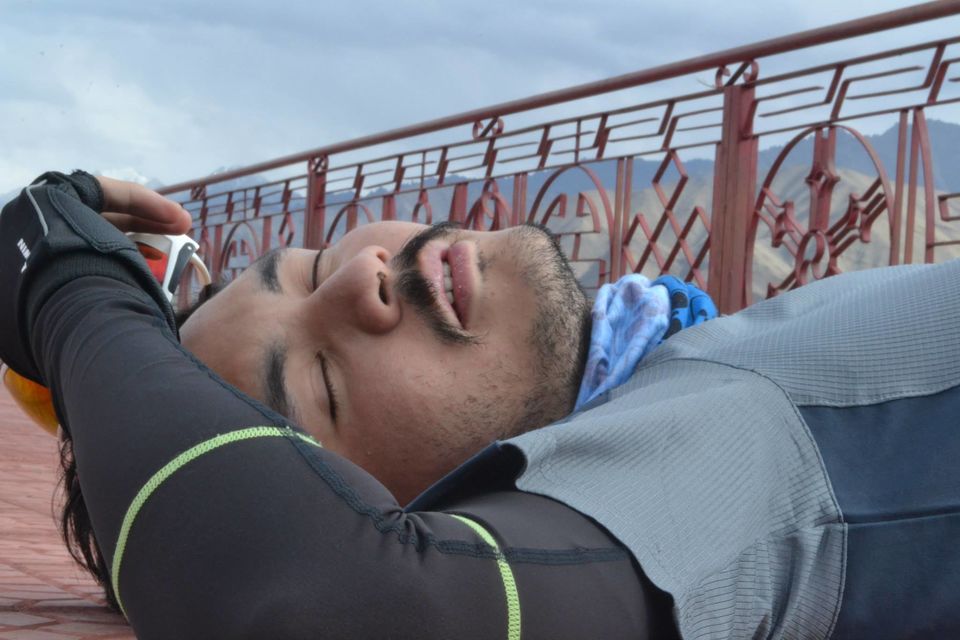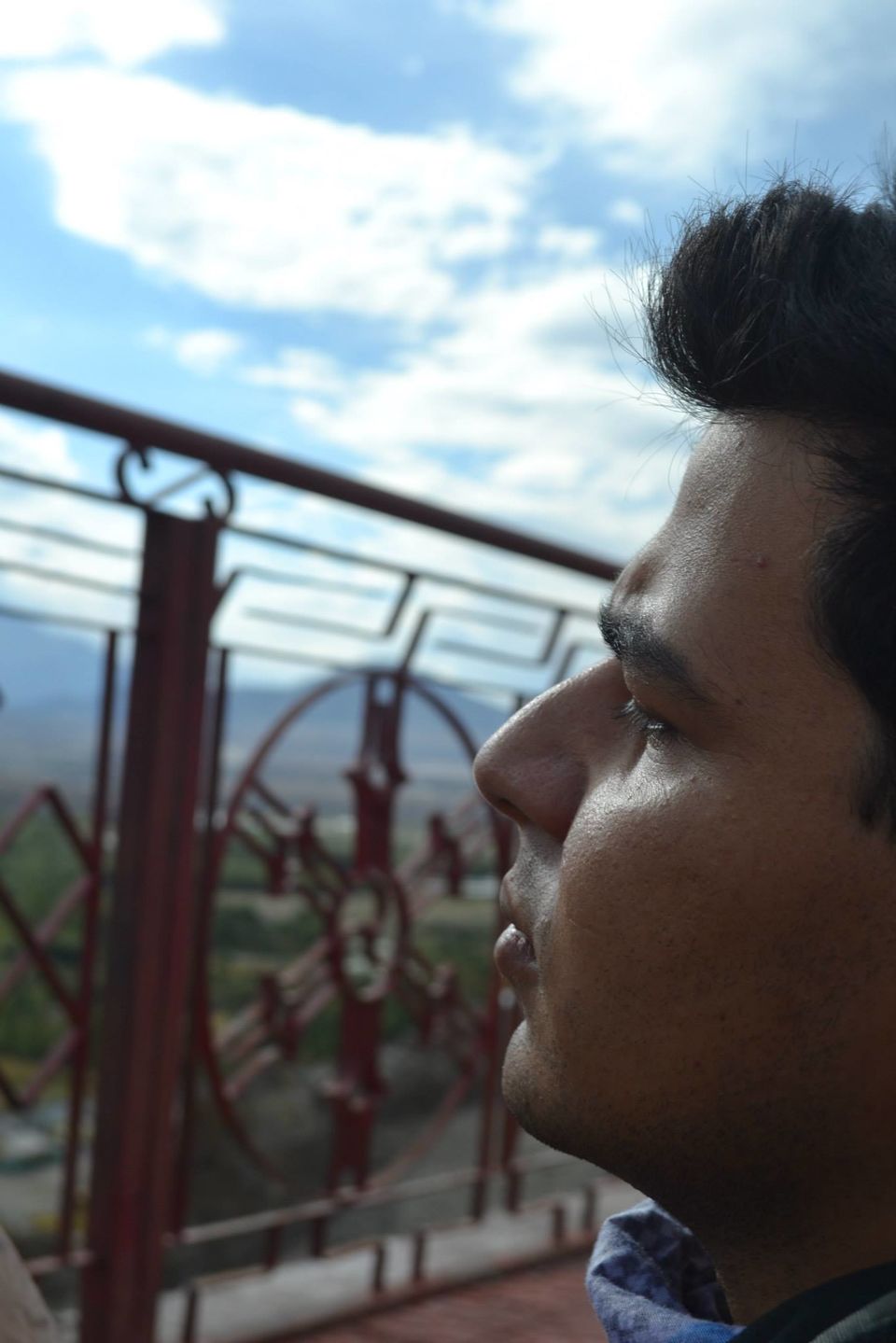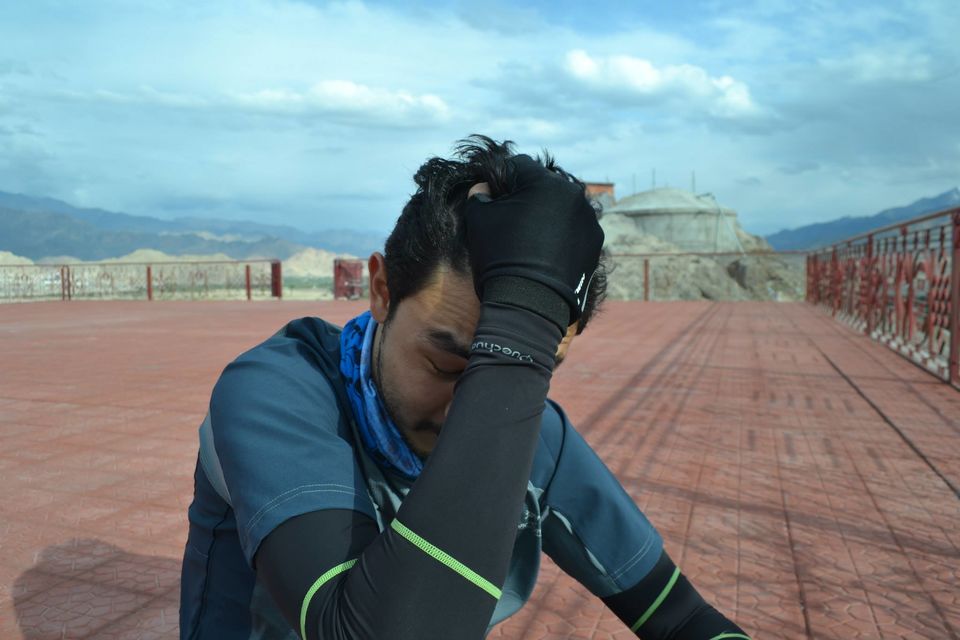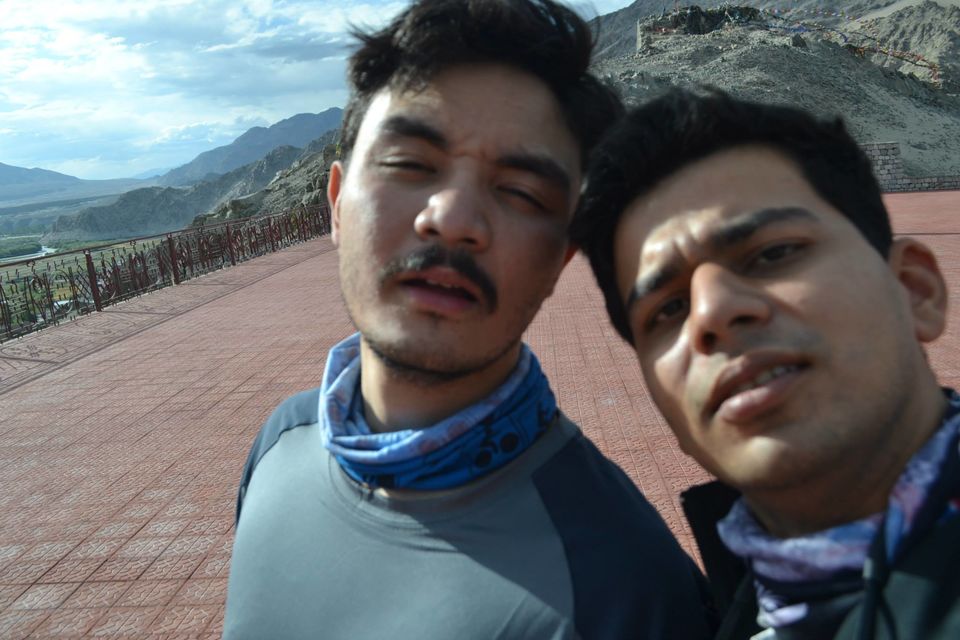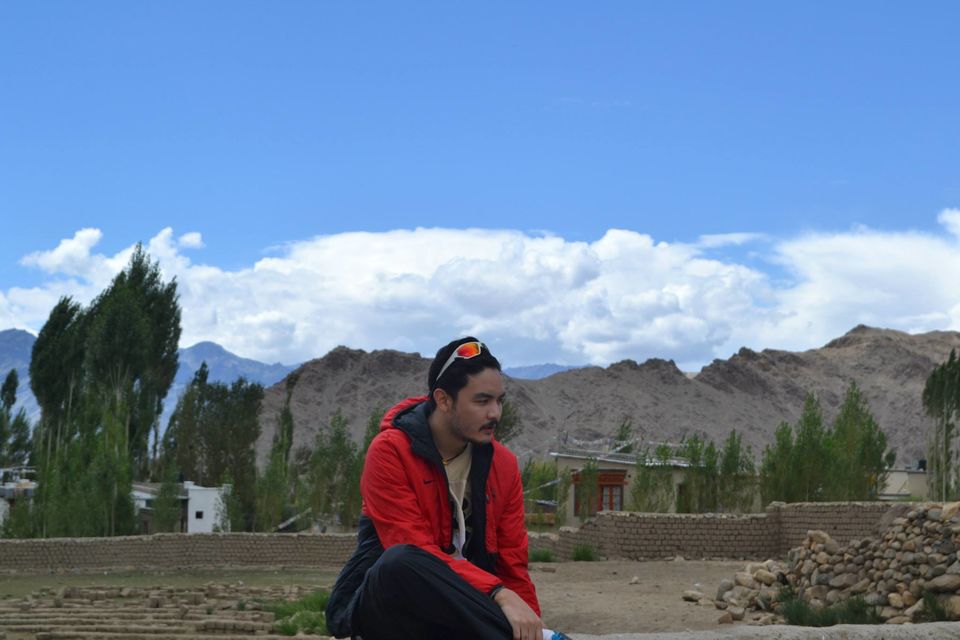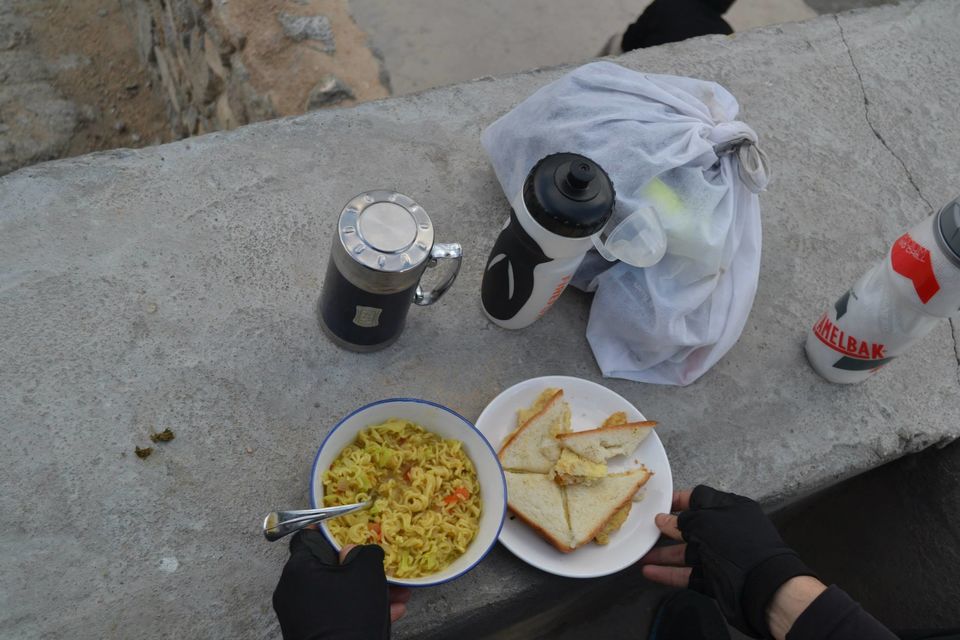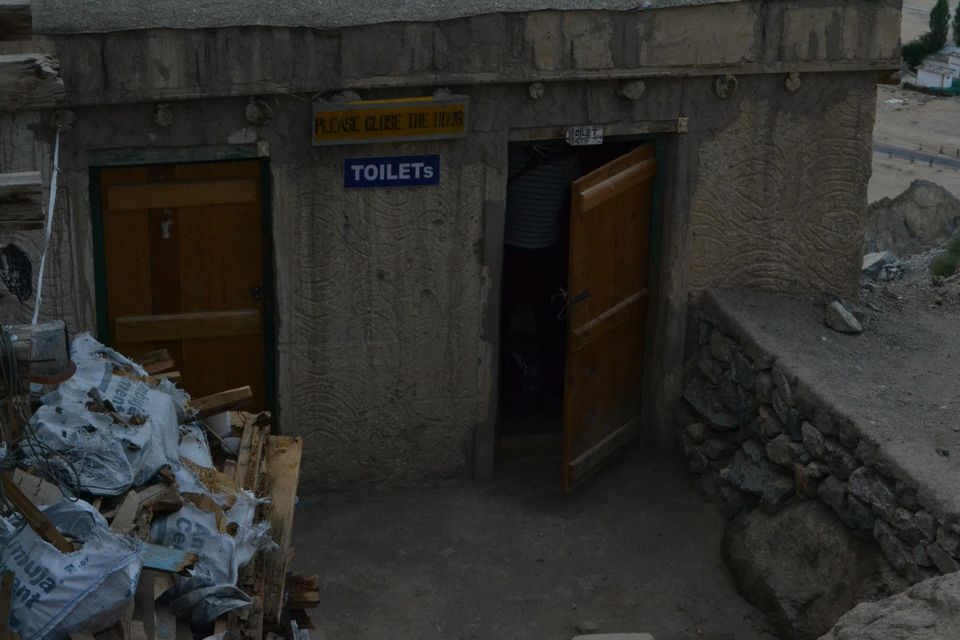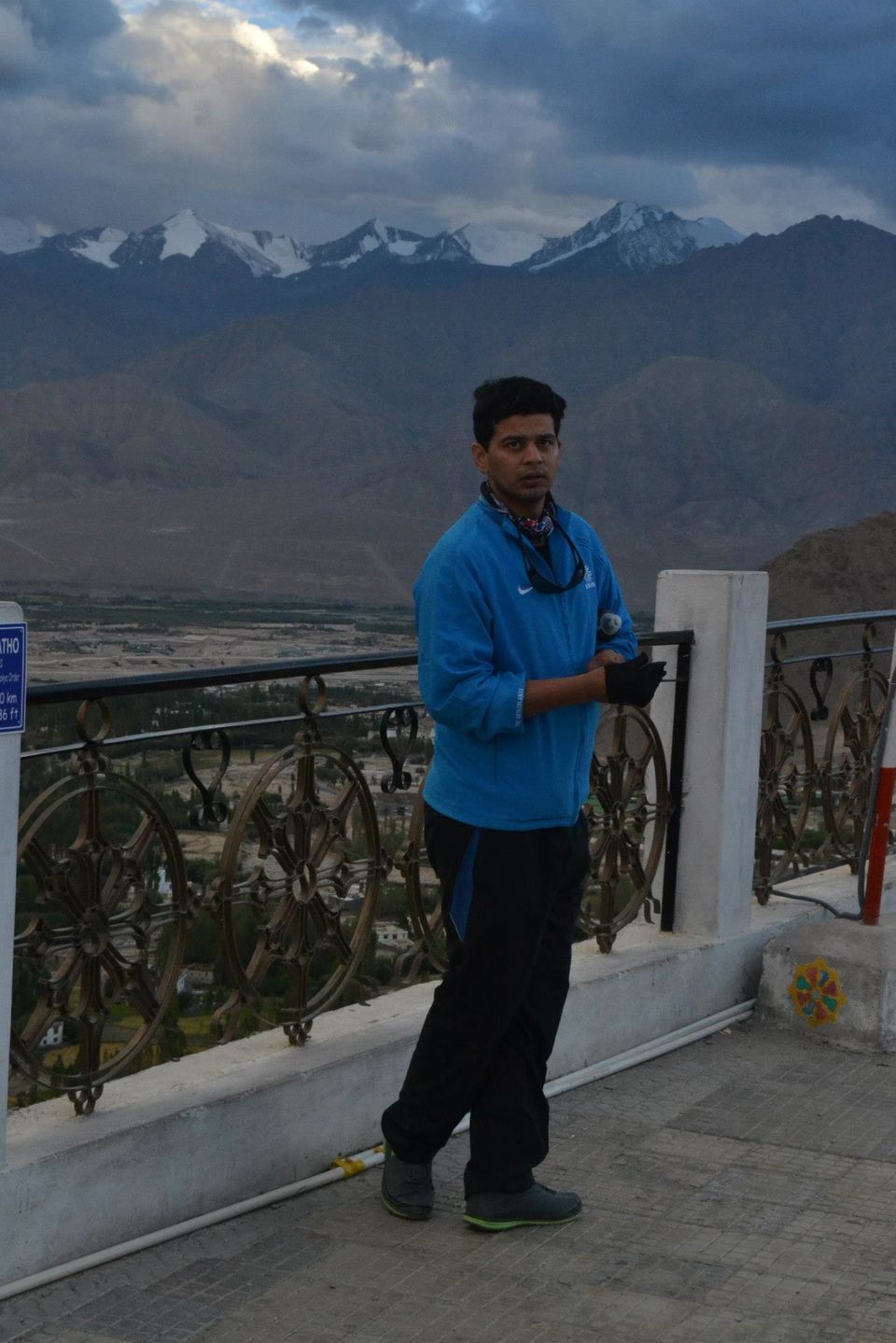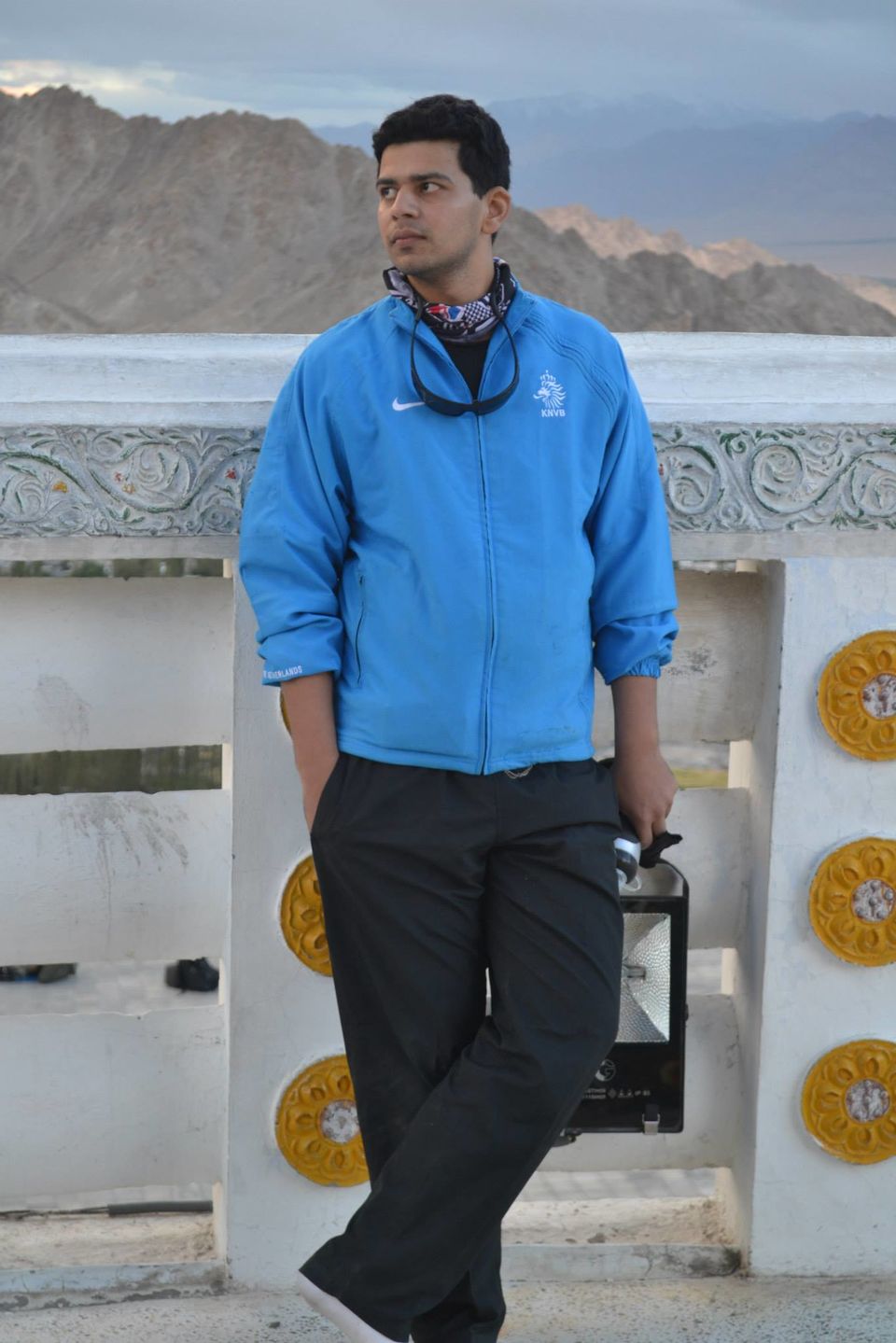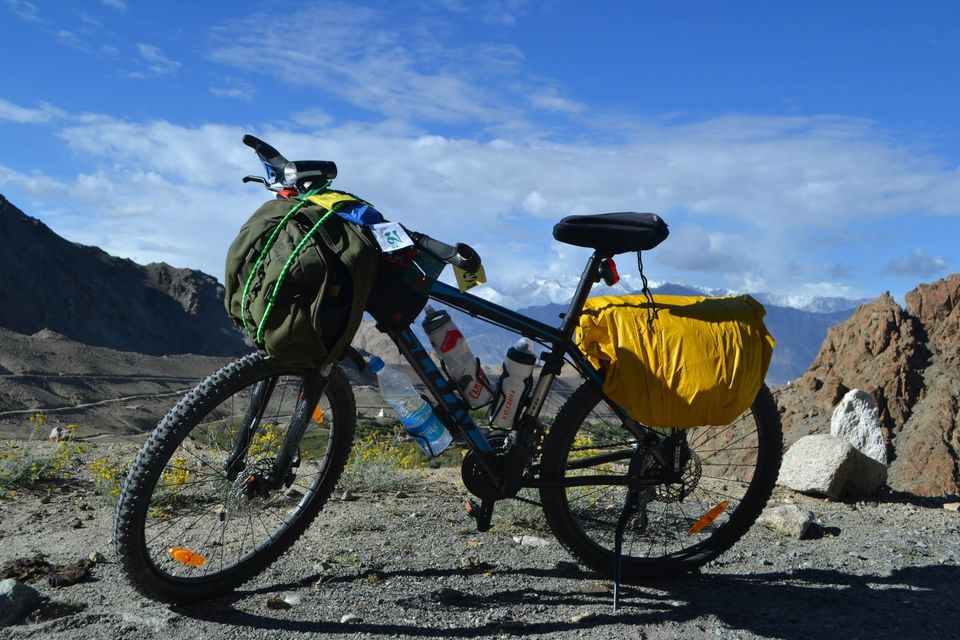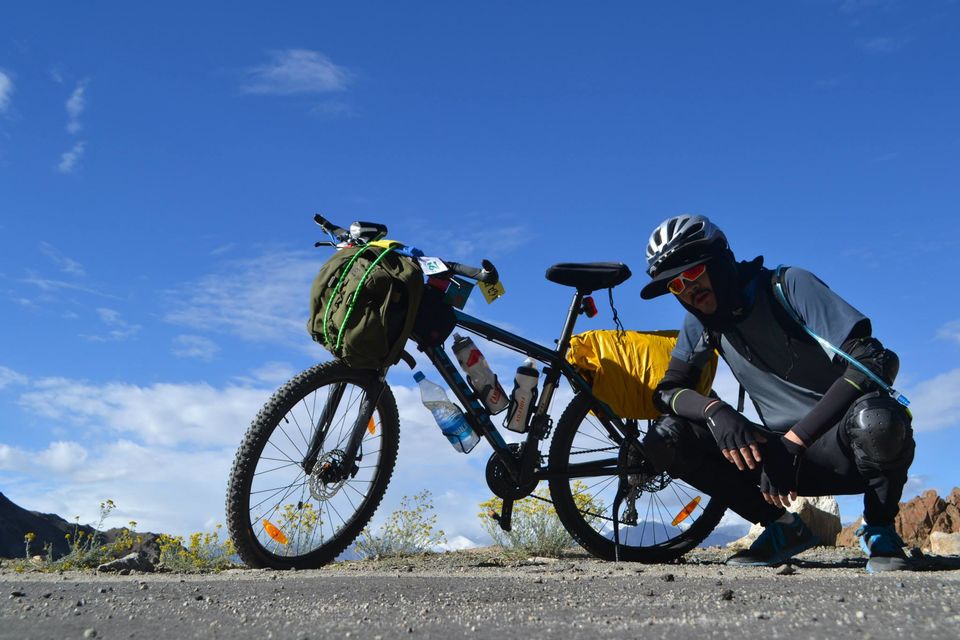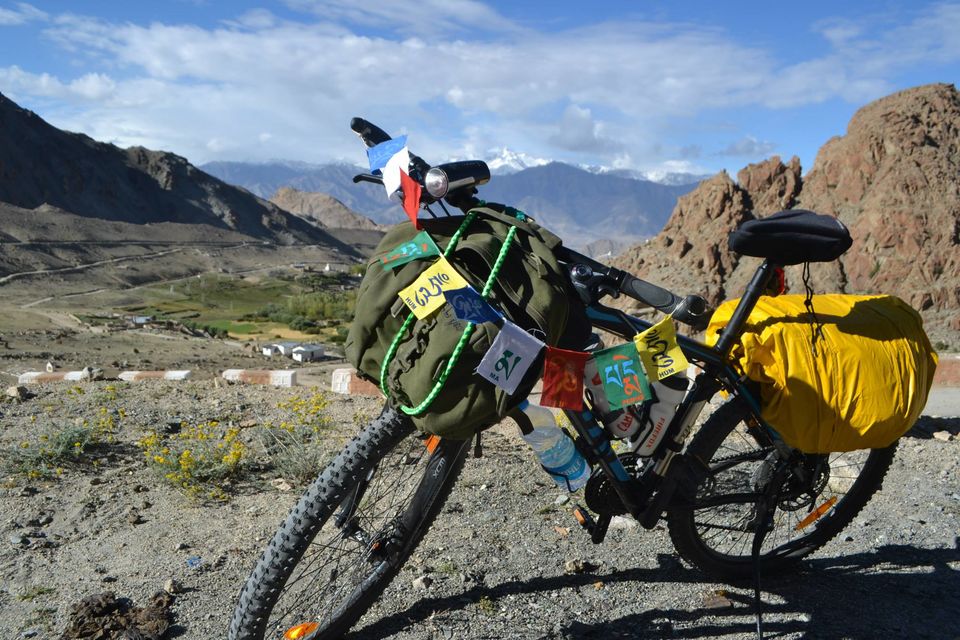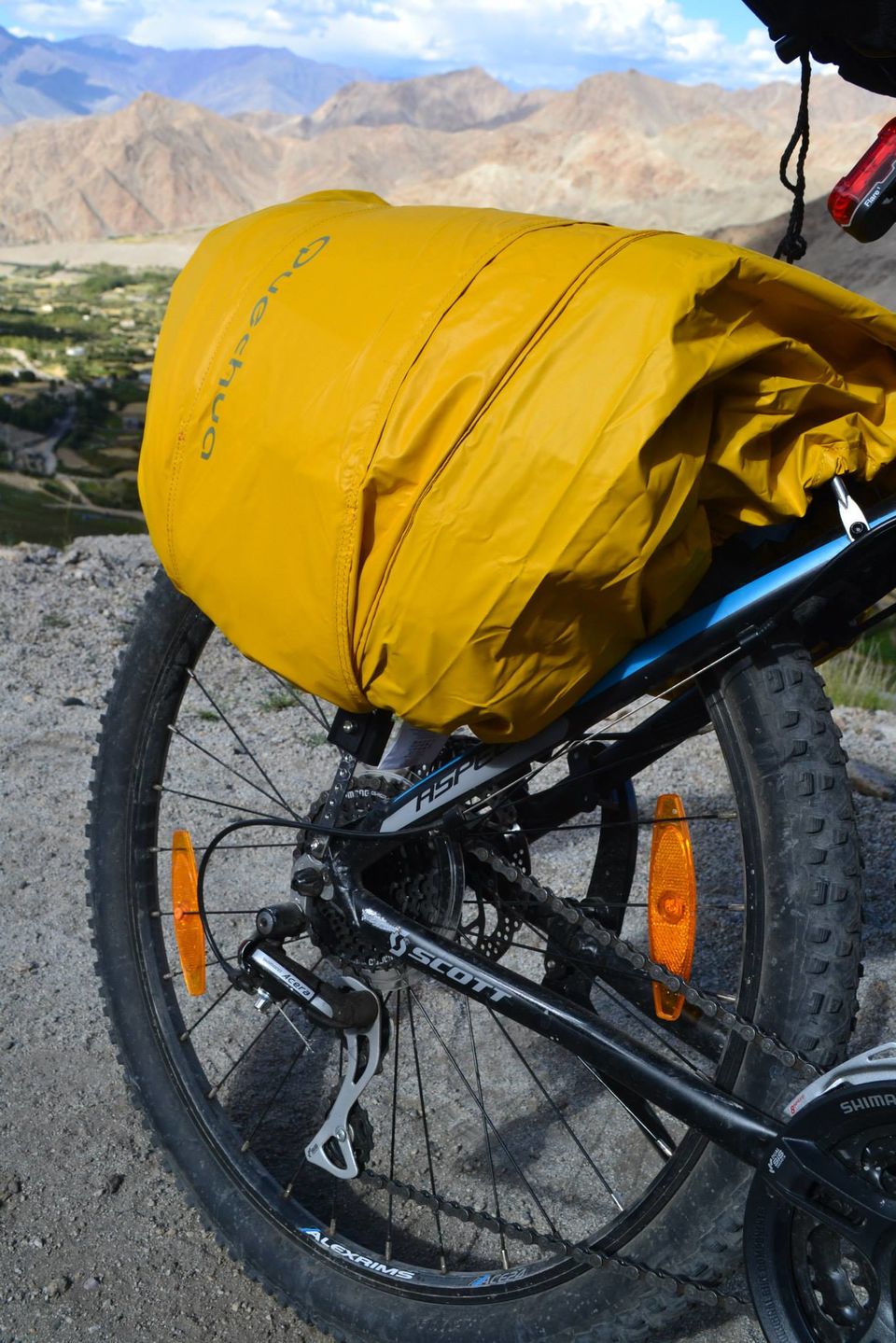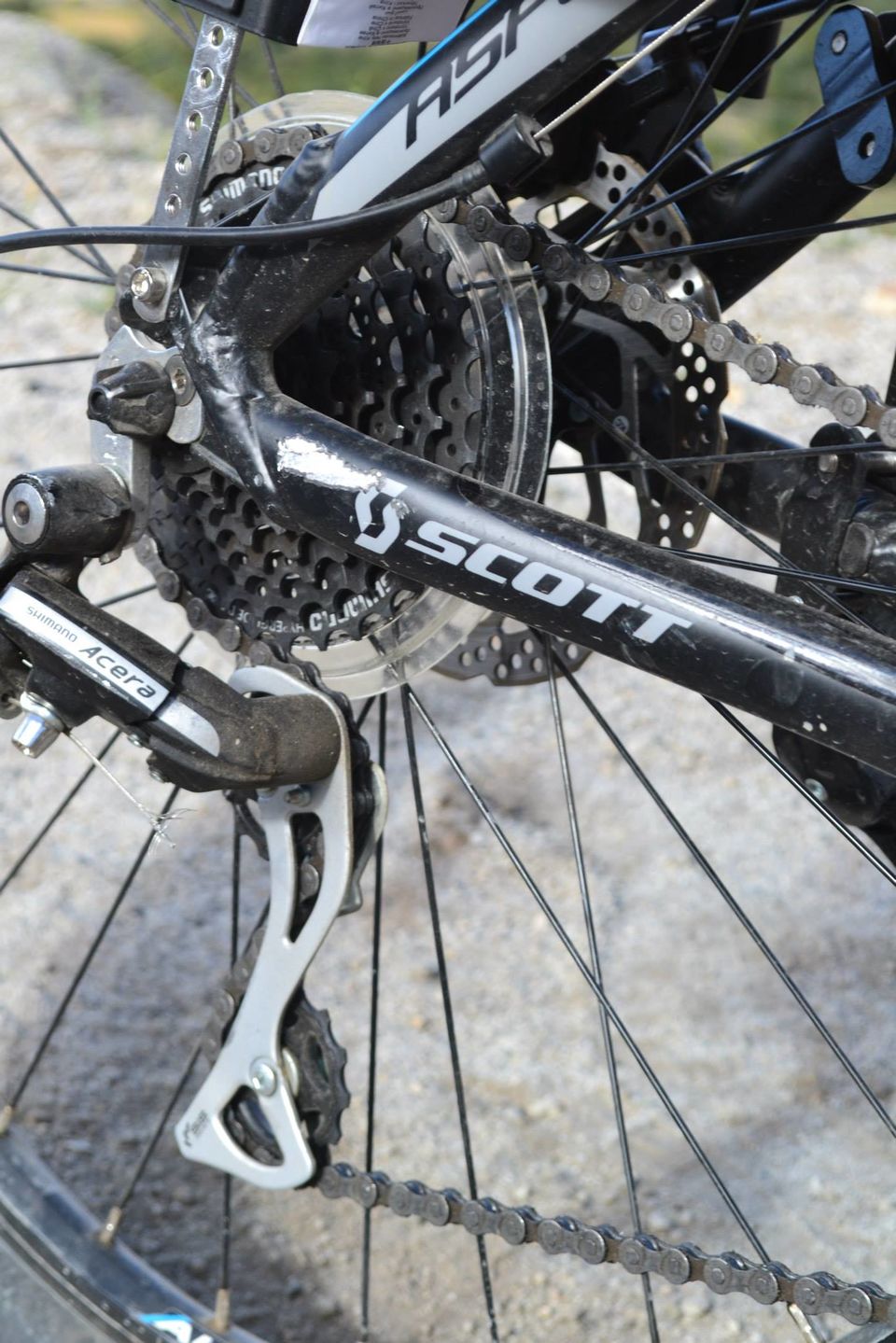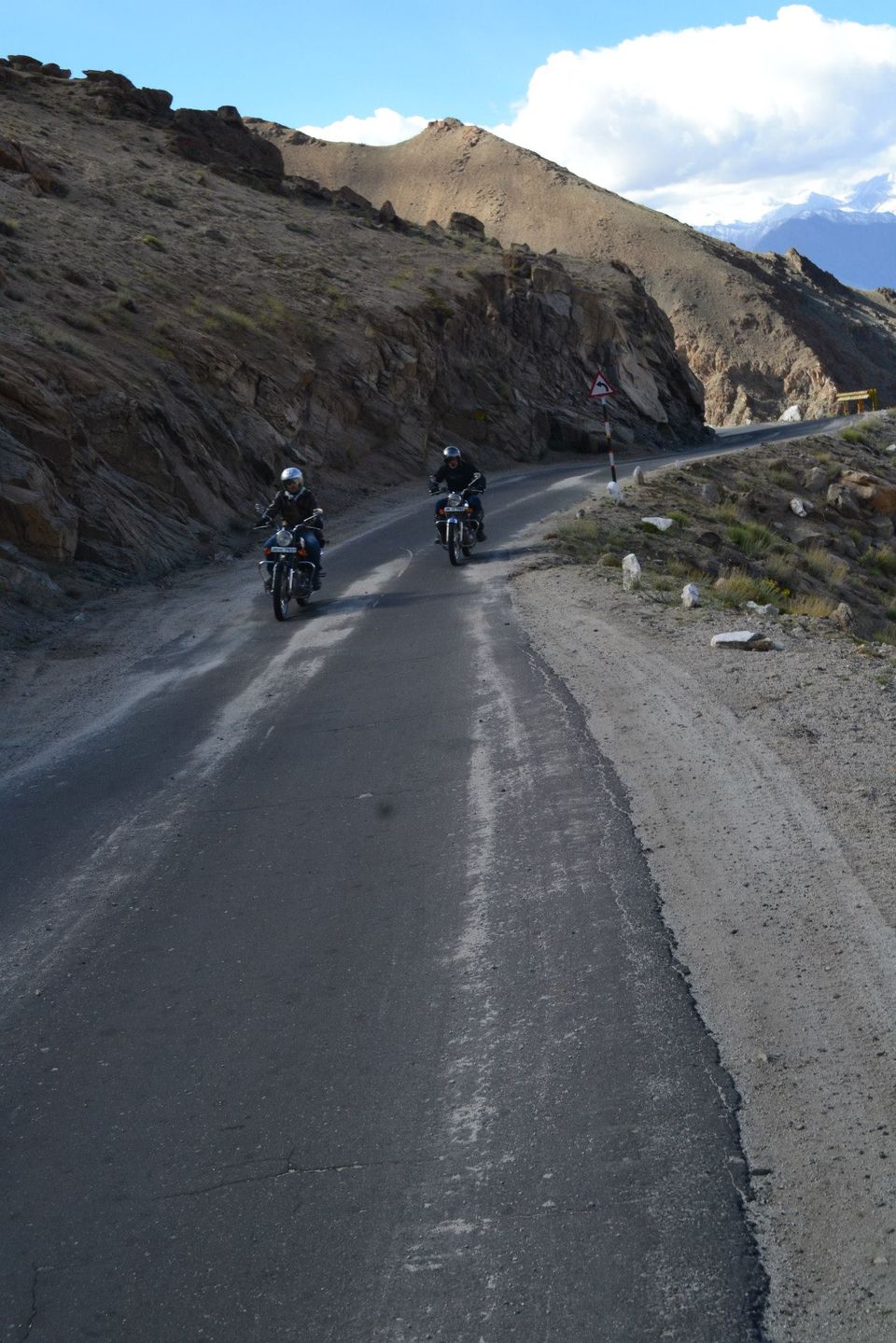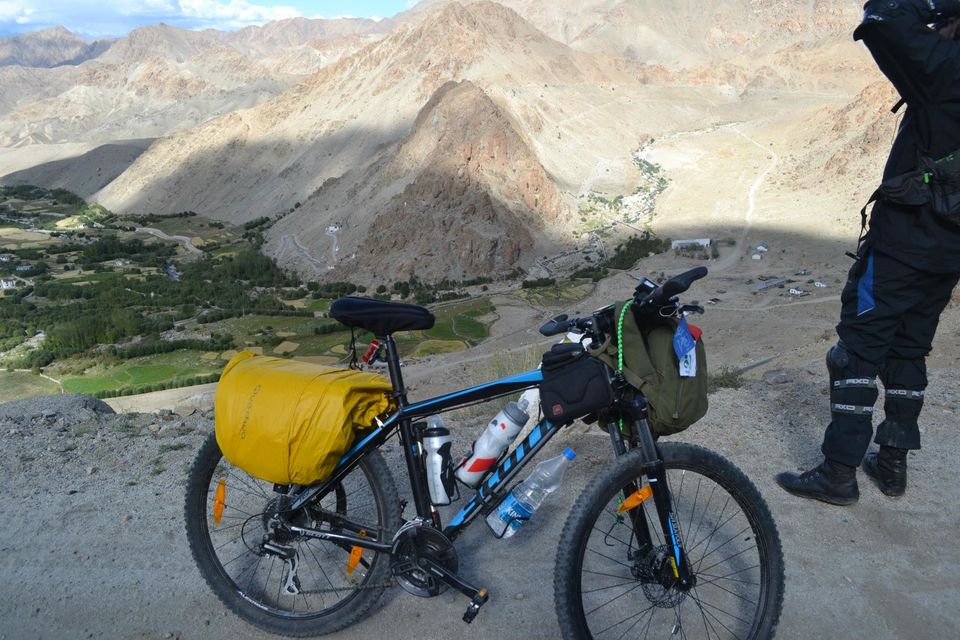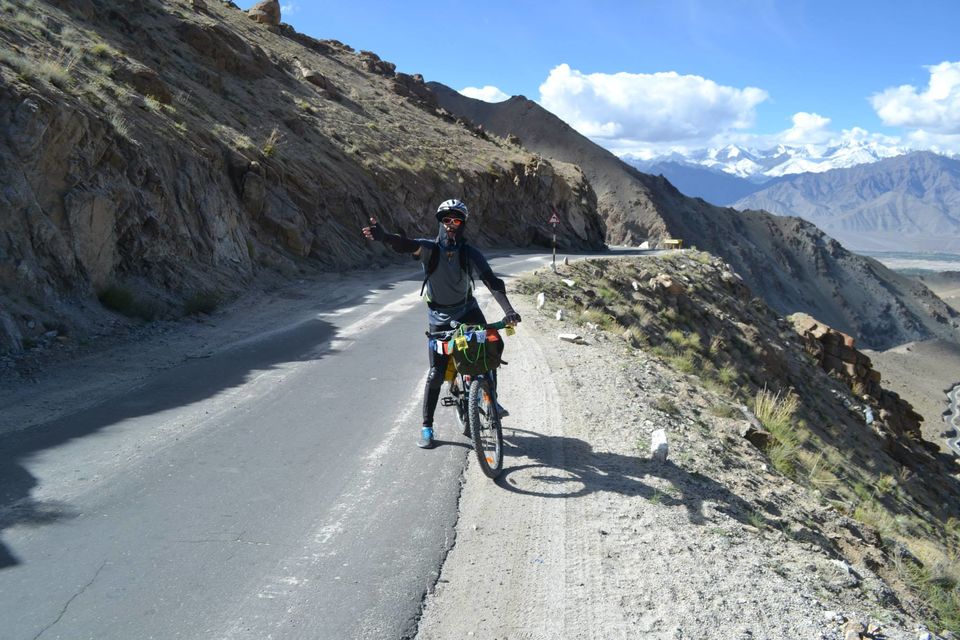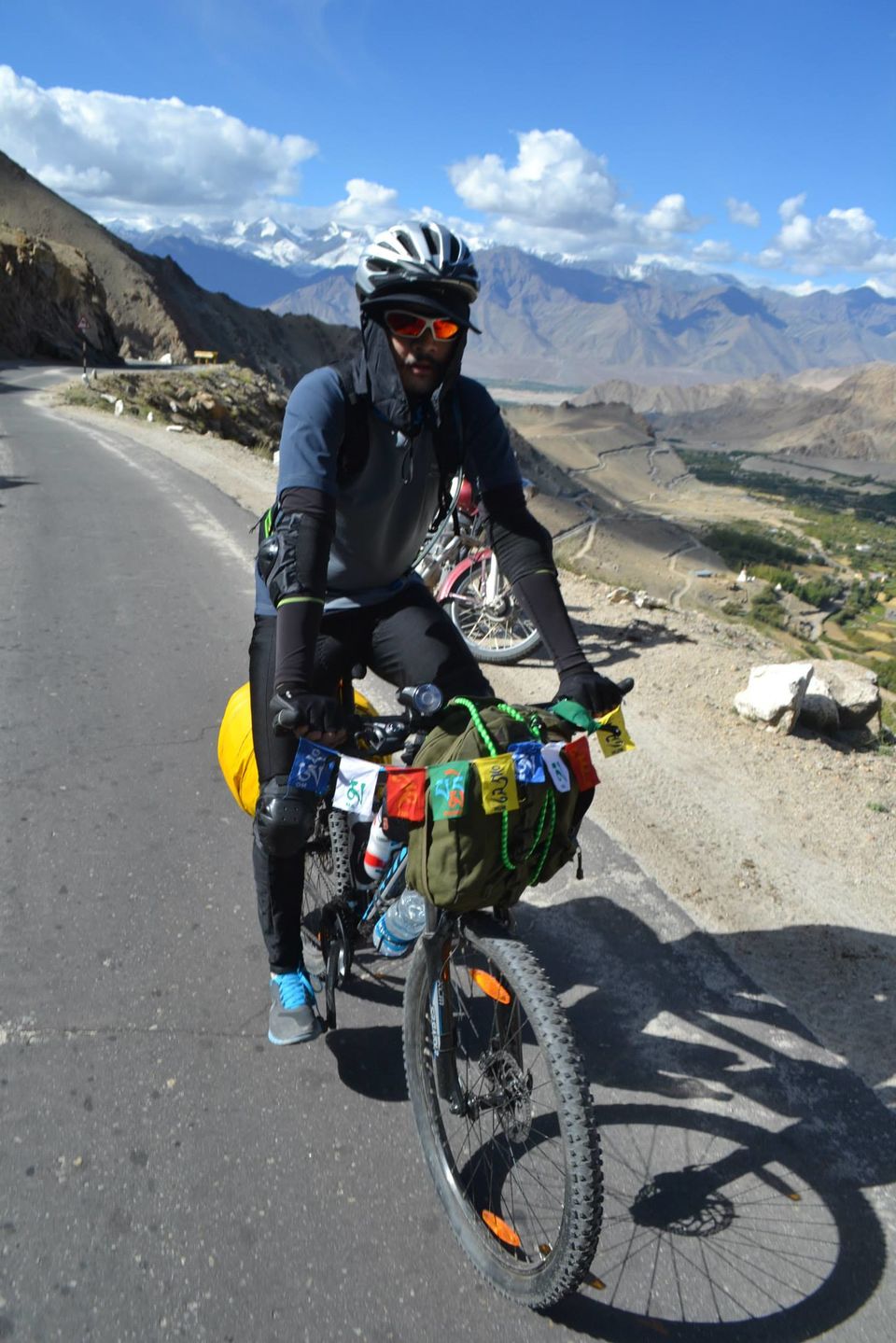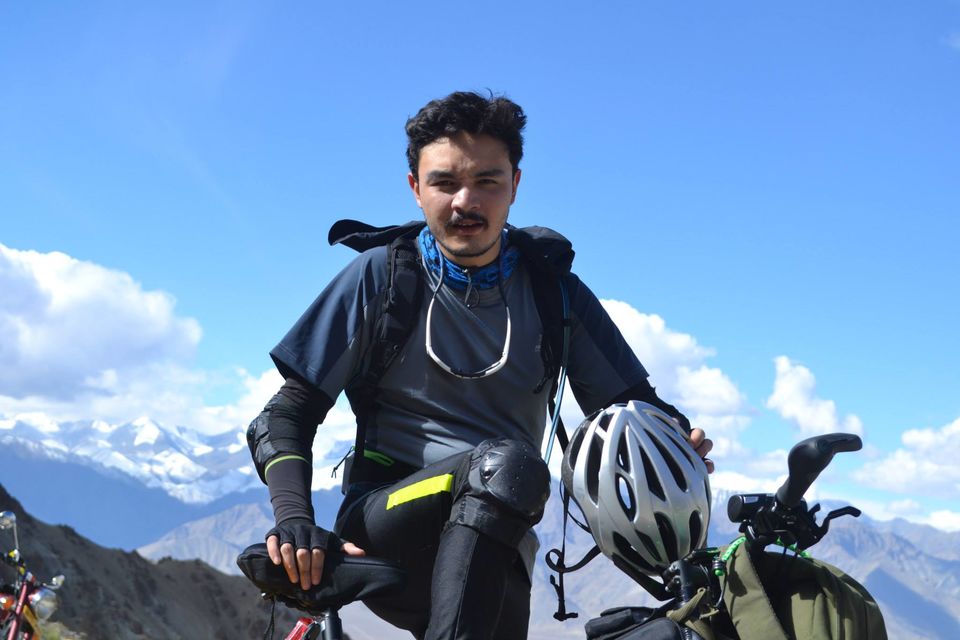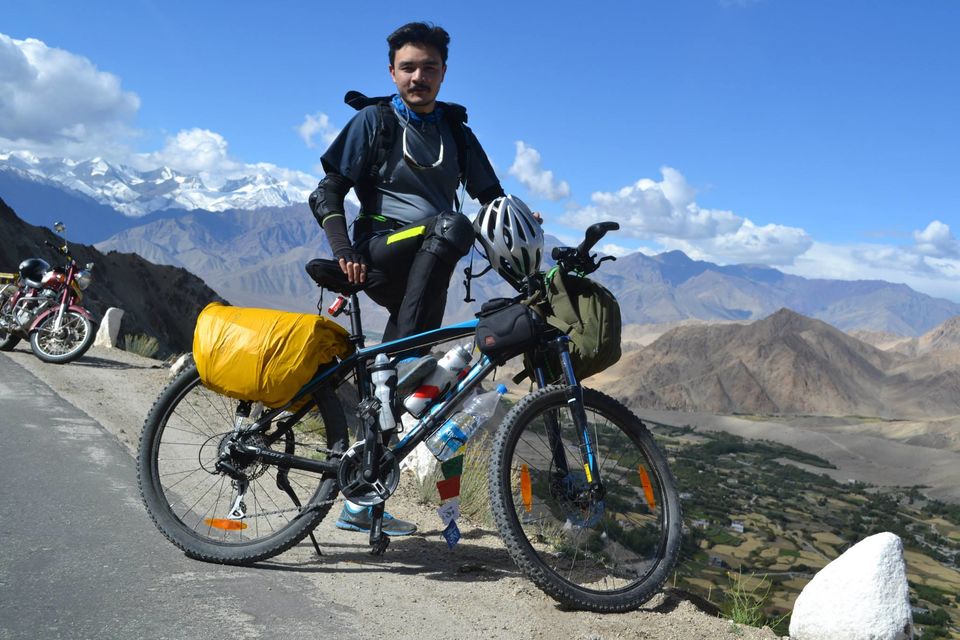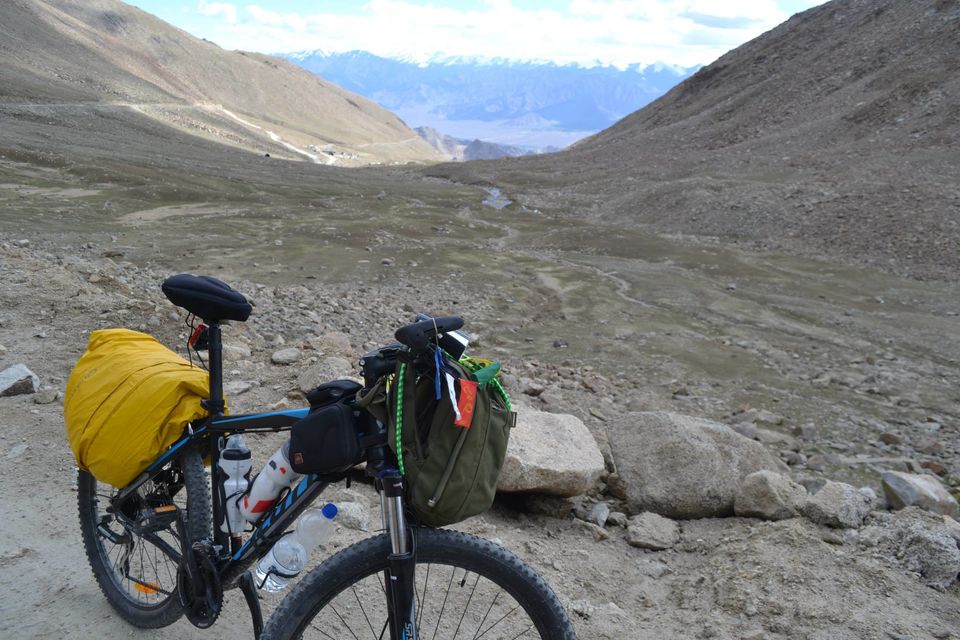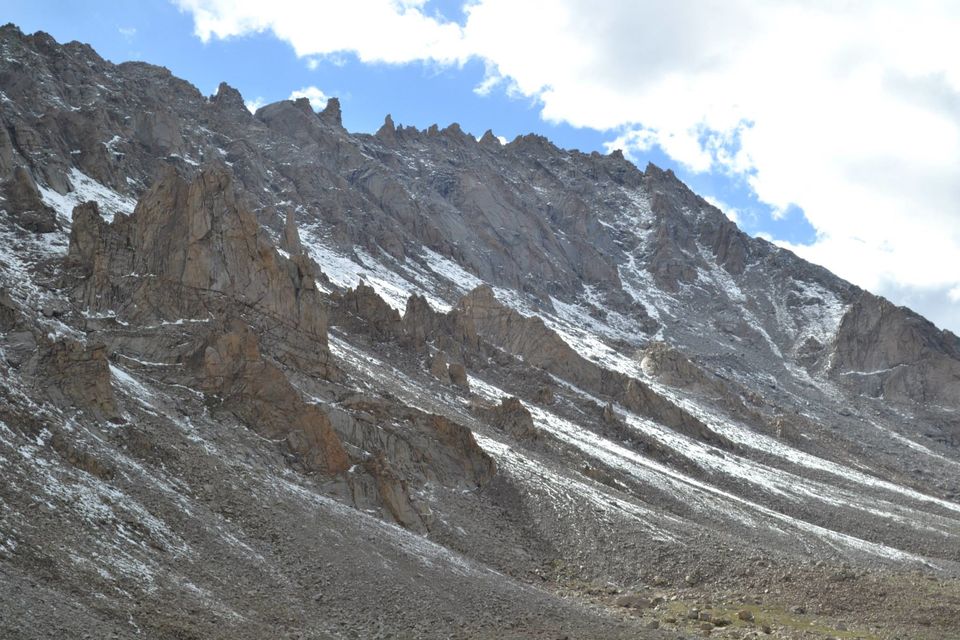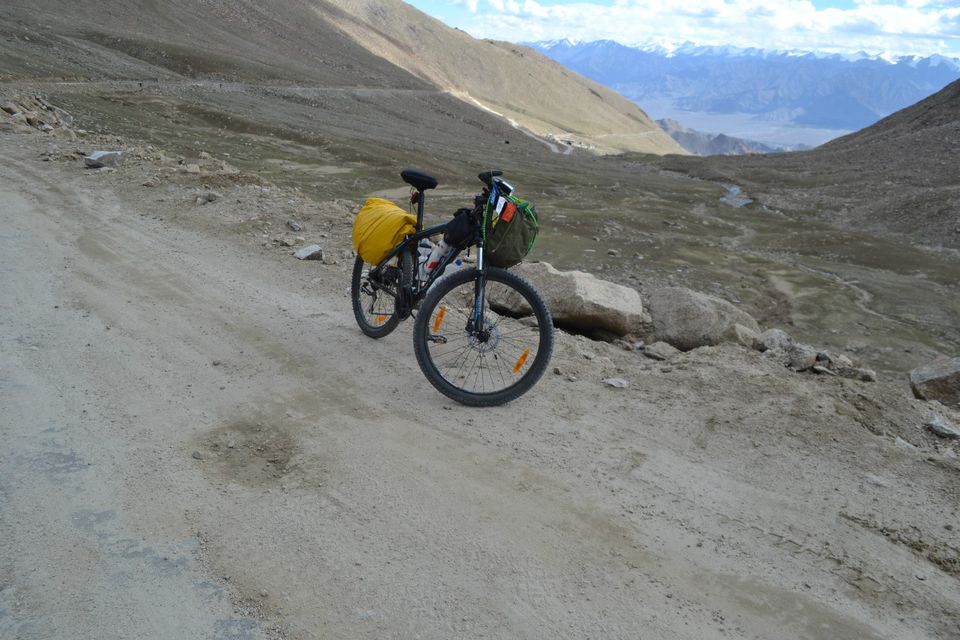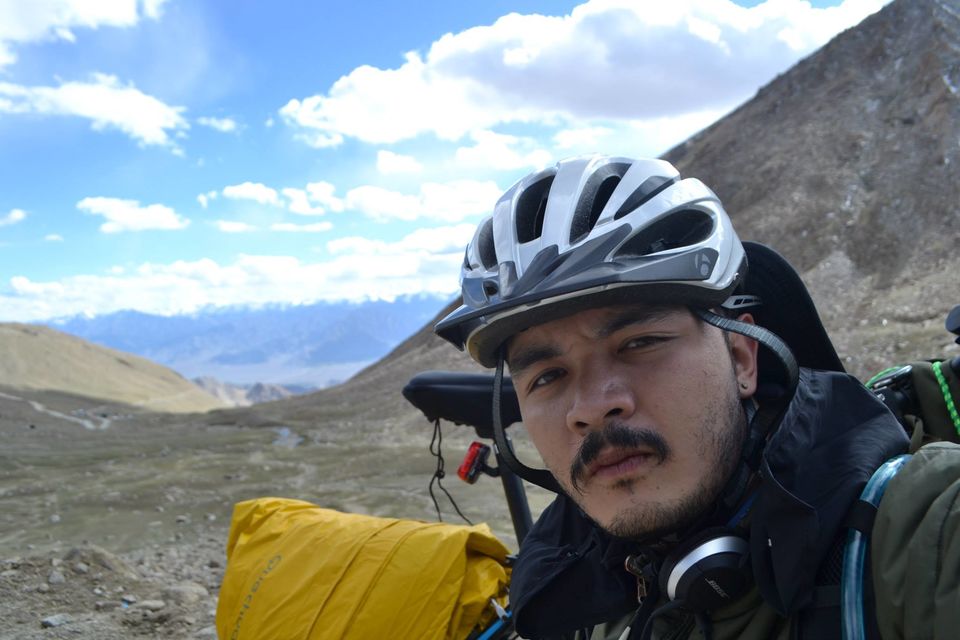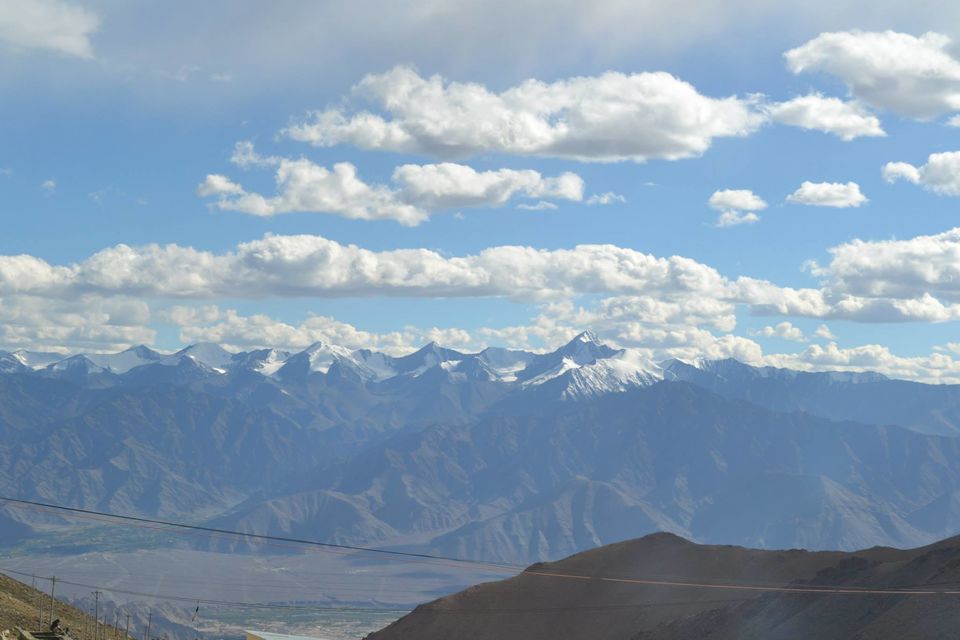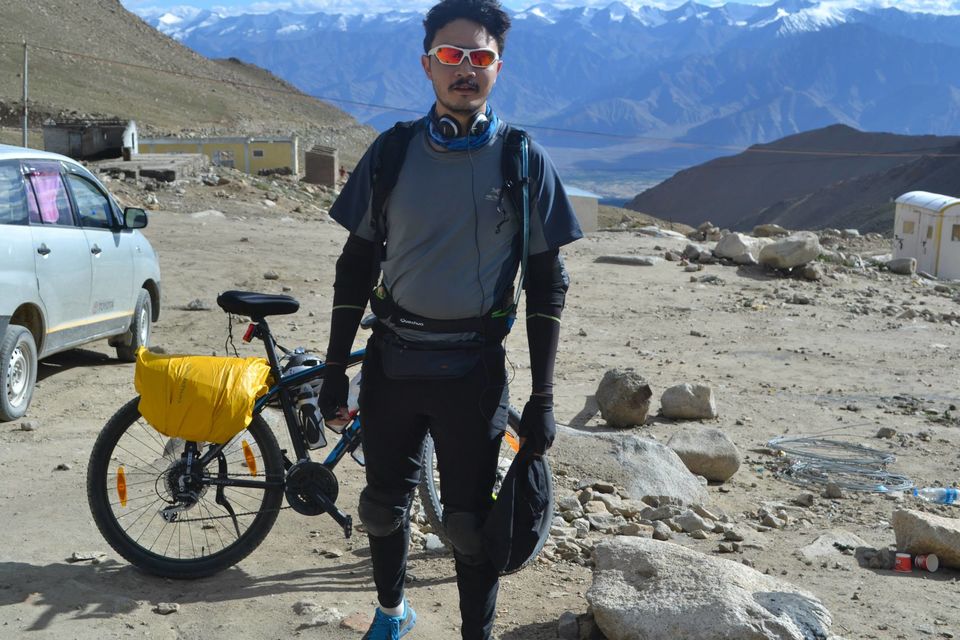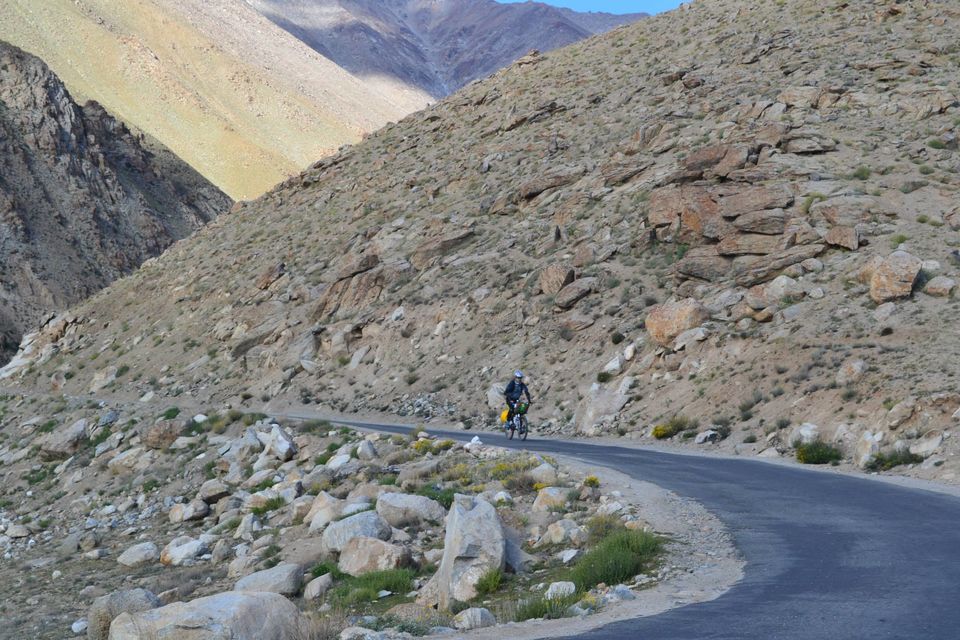 The trip which had always rested in the back of my mind, this is how it looked in-front: After travelling innumerable times to the Khardungla top, a 2 hour comfortable SUV ride from Leh or call it a constant 40 degree climb for 2 hours in a car, brought one from a height of 11,000 to an 18,380 ft board of motor driving success, it always came as a thought whether can one cycle up to the outstanding highest motor-able road in the world. With the reviews of cyclists bagging this achievement of an exhilarating adventure, the idea just kept on drilling a positive sense of a do in me. Finally, i did it !
The experience is in-explainable, only can i say after making an effort to. It is the closest you can get to mother nature. All you can hear is your breath synchronizing with the pedal of the wheel and may be some wind chills creating a whistle over your movement. As you climb up, every turn behind a mountain road curve among the huge Himalayan range brings you an atmosphere with an air nudging your senses lower in oxygen levels and chillier than before. Looking at the closest snow caps around you, one can easily connect as to where these wind-chills are directed from. Out of the look of the other tourists comfortably enjoying their view out of the windows of the 5-6 raging SUVs that cross you almost in numbers of half a dozen every hour induce a sense of motivation in you and pumps your calves to further paddle up and up and up. Finally, after a seven hour ride through the deserted barren mountains comes the final 8 km stretch of cycling through snow and mud and water. This might sound the most difficult part and yes it was.
The steepness begins to rise and slower you get to paddle. Then the tougher it gets for you to balance the cycle. The moment you loose your balance you have just the slippery glacier and snow to rest your feet on. You are static. And you start your motion again which becomes really a task over time. But just 8 of these kms of the rough patch of cycling take you to the mighty top, Khardungla at 18,380. No Tom, Dick or Harry at the top at that point of time can be better acclimatized than you. Though even a bit of over confidence and exertion can lead things to fall apart. Dizziness is so common if you act funny. Just a little break with some maggi and chocolates you are ready to ghost ride the slope back to Leh. I bet you, the ride back down slope is a gift of the God for all the hard work. I call the way back THE GHOST RIDING ROUTE'. All one needs to do is sit on the cycle and steer the wheel. At one point of time my bicycle touched a high speed of 64 km/hr. Still, i find the trip in-explainably beautiful. If you're planning after reading this, you must know :
1)Basics: The slower you are, the easier you get to the top. 2) The more you rest, the smarter you are. 3) Your ego to reach the top anyhow, keep it down in your bedside drawer before starting the trek. A little exertion might just kill you. 4) Carry 4 ltres of water when you start. The only time when you will get to refill it is at South Pullu, 28kms of steep climb from Leh. A hydration pack is a must. 5) Apply sunscreen in every 2 hours so that you look the same after you finish the trek. 6) Your ammunition is chocolates and glucose. Keep consuming on every halt you make. It energizes your body to a great extent. Acclimatization and a minimum 3 day practice sessions around the city and the villages around on the bike is a must before you start. That's all for your health!
Regarding your bicycle, I'd definitely go with hard-tail rather than full suspension. No question! Full suspension bikes, although they're very popular and some are quite cheap, are really only good for rough downhill racing. They're VERY good for that kind of action - it's like sitting in an armchair! But when you try to cycle back uphill again, that's when you pay the price - it feels like your pedaling only makes the bike bounce up and down, and it feels SUPER-tiring. Even the front suspension on a hard-tail feels less efficient on uphill sections, but I think that compromise is worth the price, because it saves your wrists and arms from a battering and allows you to cycle for longer each day. And if the front suspension on the hard-tail is good, you should easily be able to 'lock' it while you're riding, to make it less bouncy on uphill sections. AND... if you're travelling by yourself and carrying lots of luggage, then every single gram of weight is a killer! Light is right! Having said that, another consideration is how easy it'll be to fix the bike if it breaks, and for that reason most people ride steel frames when they go into areas like Ladakh, because the lightweight, expensive aluminium frames are more difficult to weld.
My stats : start time 0600hrs ; At Khardungla : 1730hrs Average speed : 6km/hr Ghost Riding time Khardungla – back to Leh : 1 hr 28 mins. Highest speed : 65km/hr Average speed : 29km/hr