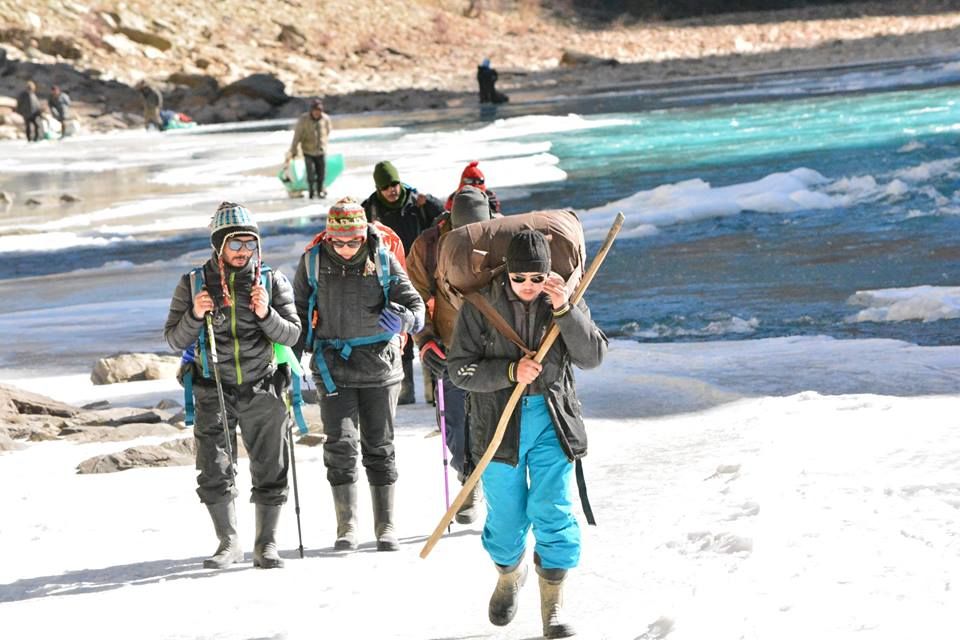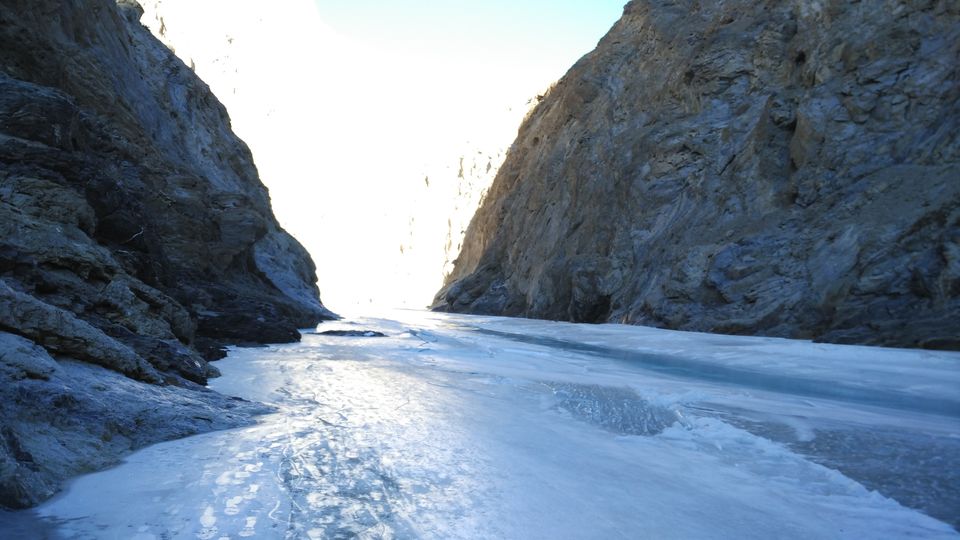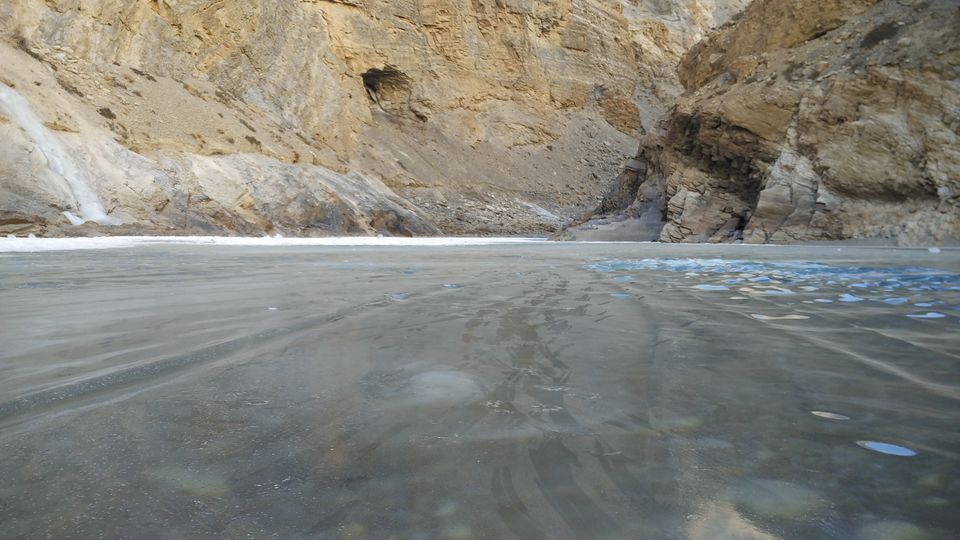 Chadar Trek...How to prepare?
Chadar means blanket, a blanket of ice over the river Zanskar during winter season. Temperature fall rapidly at night in the Zanskar valley, average temperature range around -10 deg to -25 deg during winter season at night. One should prepare for the drastic change in temperature. Personally I believe, Chadar trek is not that much difficult only challenging part is the temperature. Which can be arrest with proper clothing and equipment.
What to carry for the trek?
Put one pair of extra upper and lower for the trek in case of emergency, because what you wear for the trek you don't need to change it till end of the trek. Put some extra toilet paper in your carry bag because you can't use water in that freezing cold, try to wear waterproof lower and waterproof jacket.
Which type of shoes should we wear?
Personally I recommend to buy gum boots for the Chadar trek. You can get gum boots from local Leh market, which cost you around 450 INR max. before taking the shoes, kindly check that you are comfortable while walking in the gum boots. Otherwise take one size bigger than your actual size.
Keep extra pair of Shocks
Always carry extra pair of shocks (3-4 pair) for the trek, because socks get wet due to moisture. While walking wear 2 shocks. At night wear woolen shocks, which you can get from local Leh market. Stay near the kitchen tent so that at night you can dry out your socks.
If you are a person who feel too cold,
Then carry warmese they are air activated heat packets provide you warmth. You can place these packets in pockets, between layers of clothing, or directly where you need them. It will warm you for 10-12 hrs.
Don't forget mounting pole for the trek it is life saving equipment, use simple mounting stick that will cost you around 500INR or try to get second hand mounting pole from the local market in leh.
Keep your camera battery inside your bag/ wrap it with cloth/put inside your sleeping bag because at cold your battery drain out very fast.
Use Thermos for caring water because it does't matter how hot water you put in your simple water bottle it will become cold within 1-2 hrs/ or even freeze.
What to carry for the refreshment?
Carry dry fruits, chocolate with some namkeen to change your mood, because some time you will fed up with eating dry fruits and chocolate.
Note: Always cover your head.