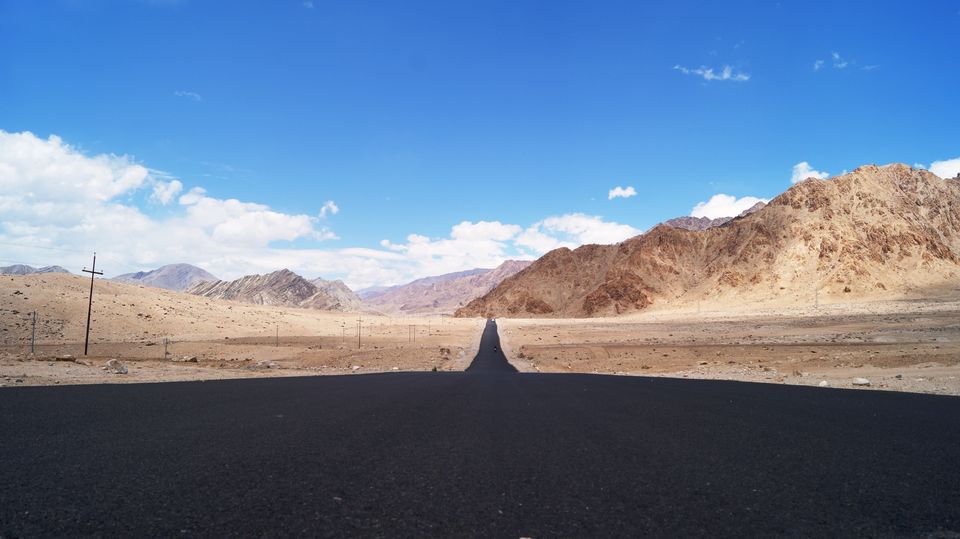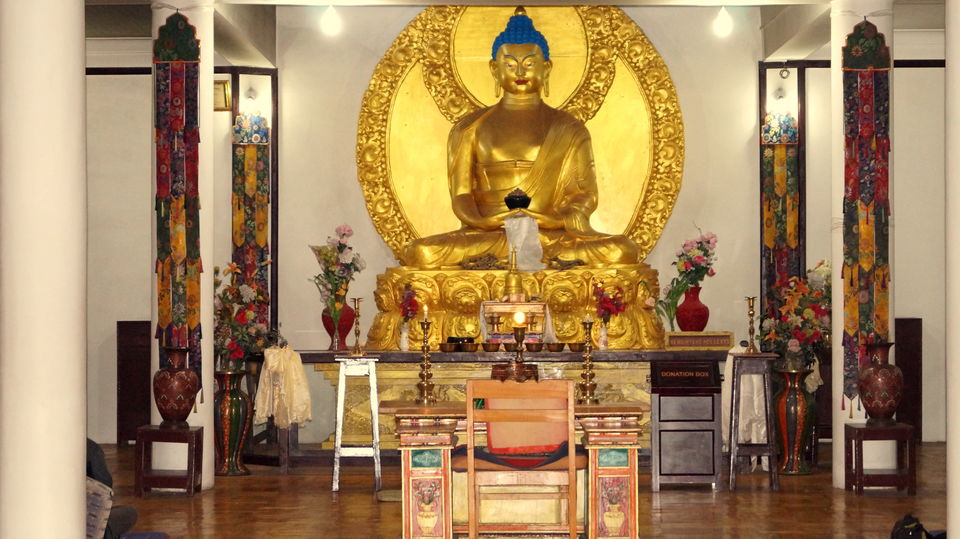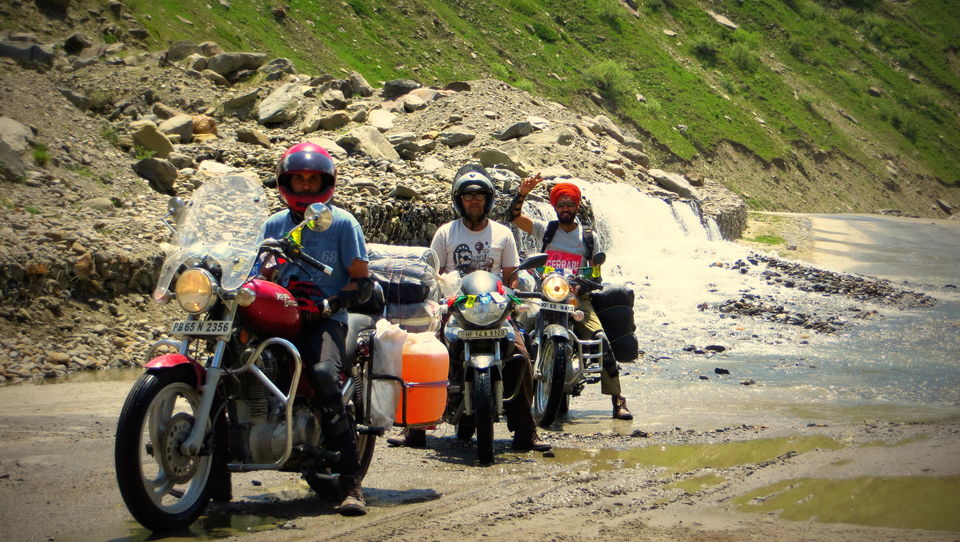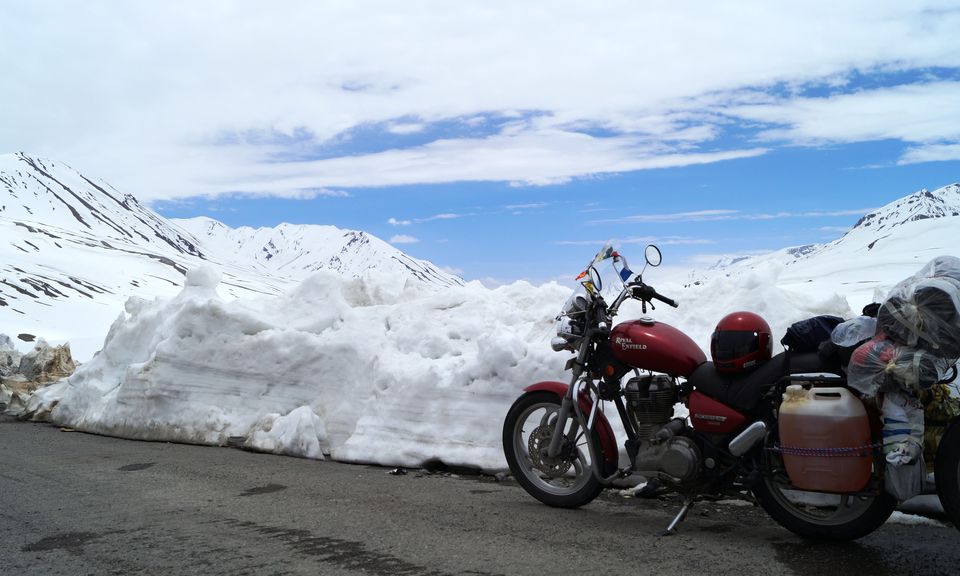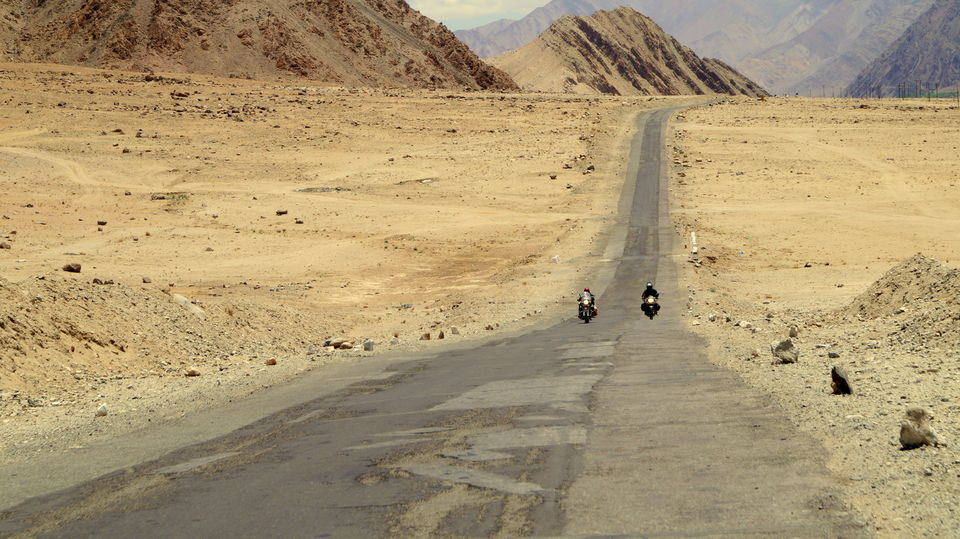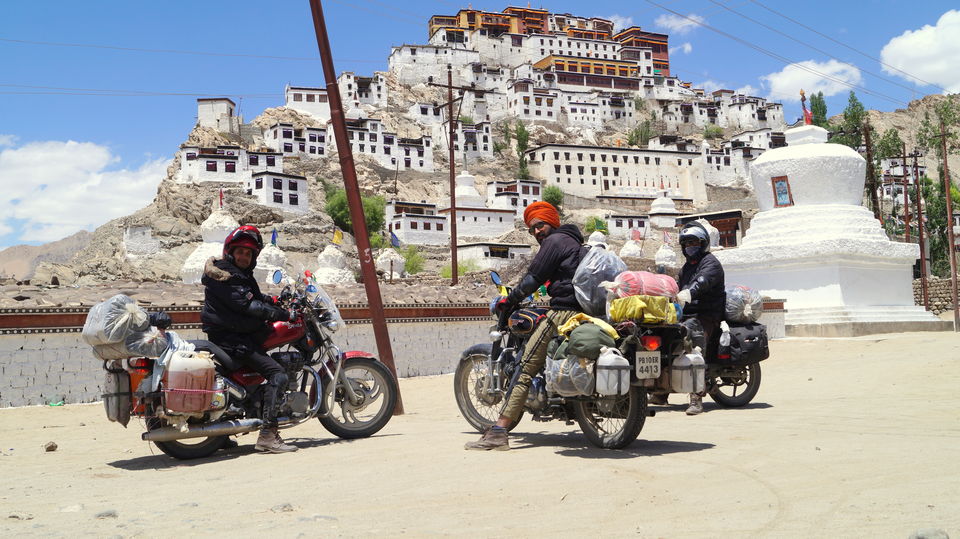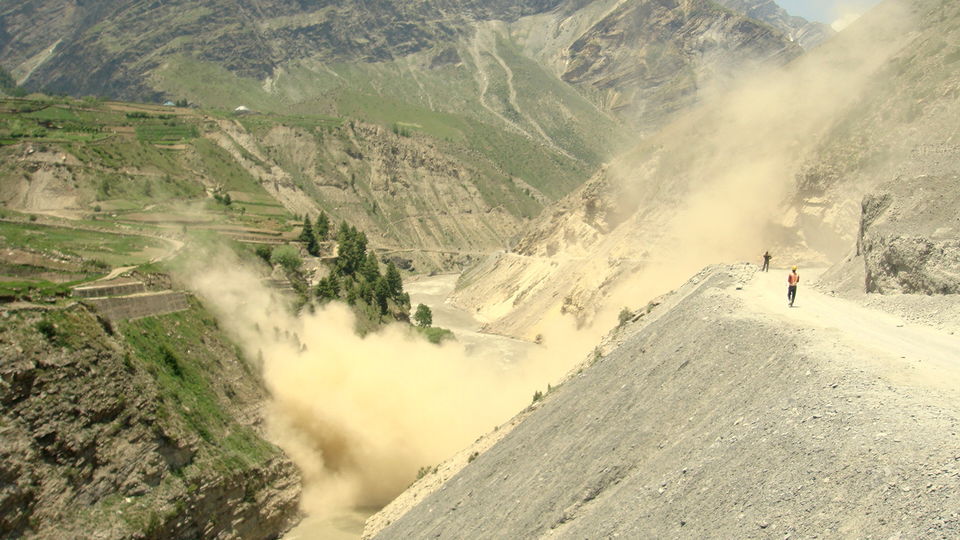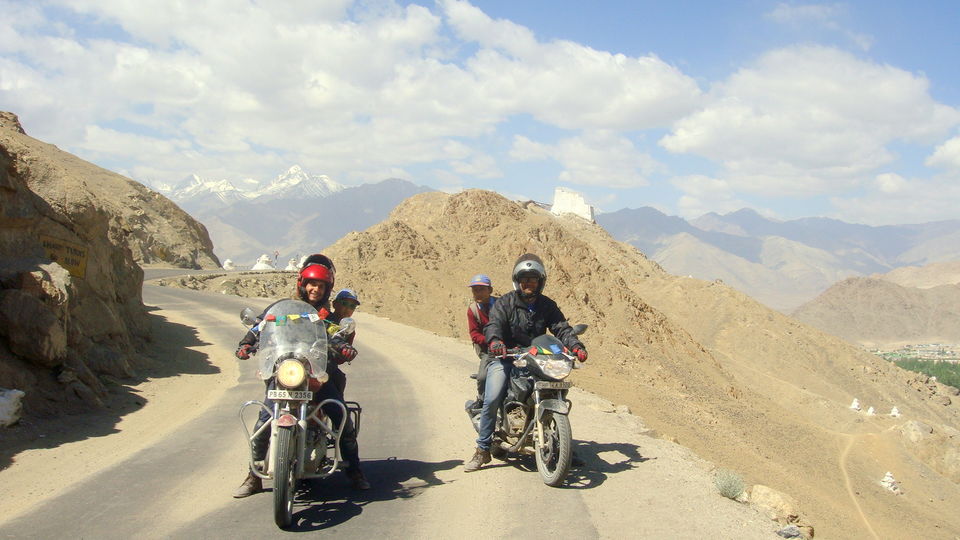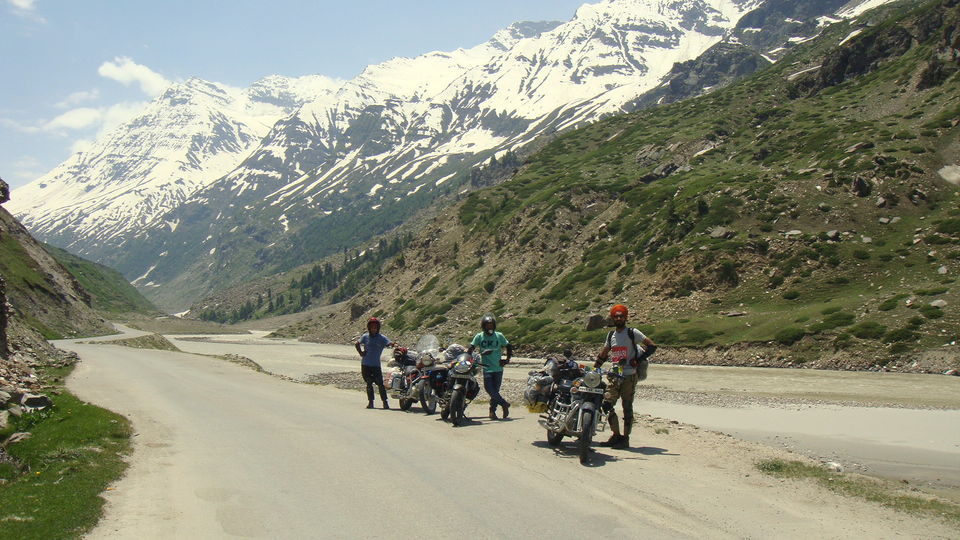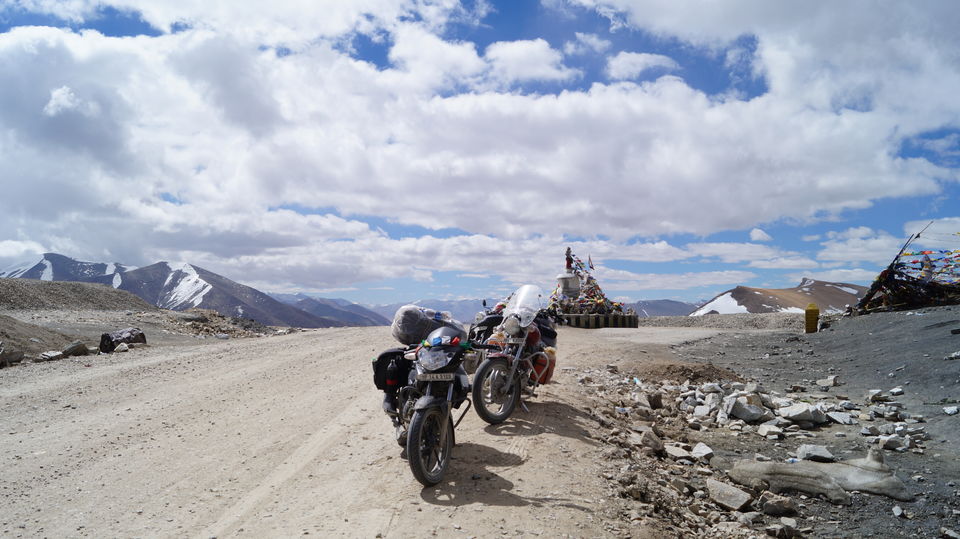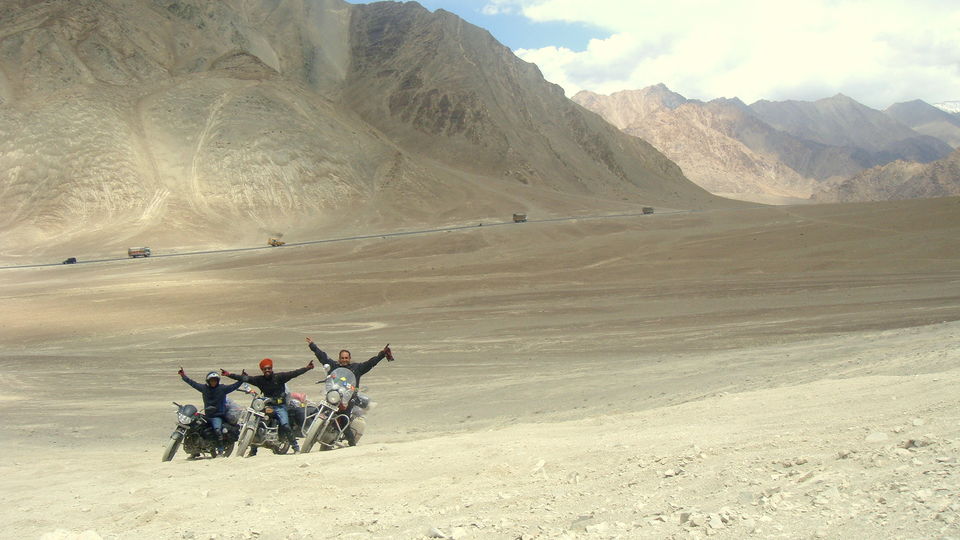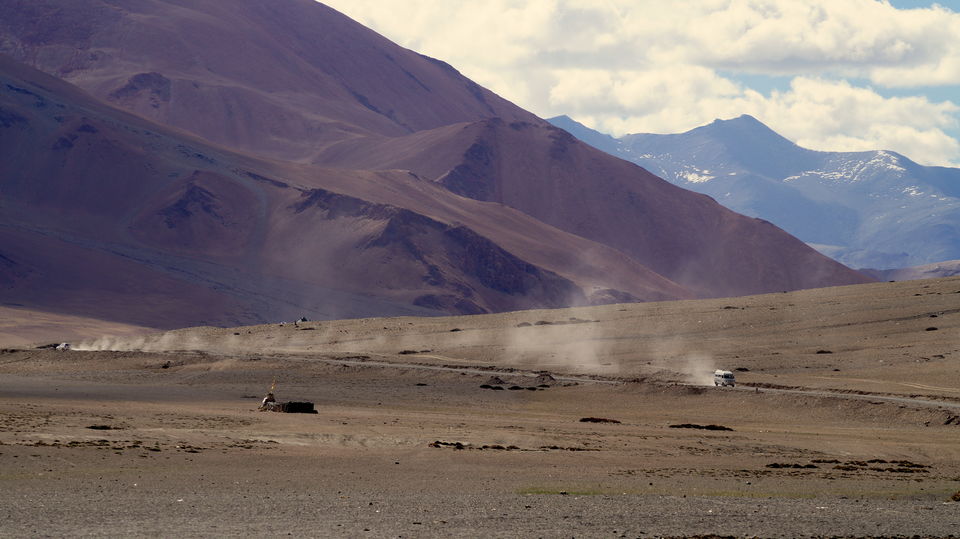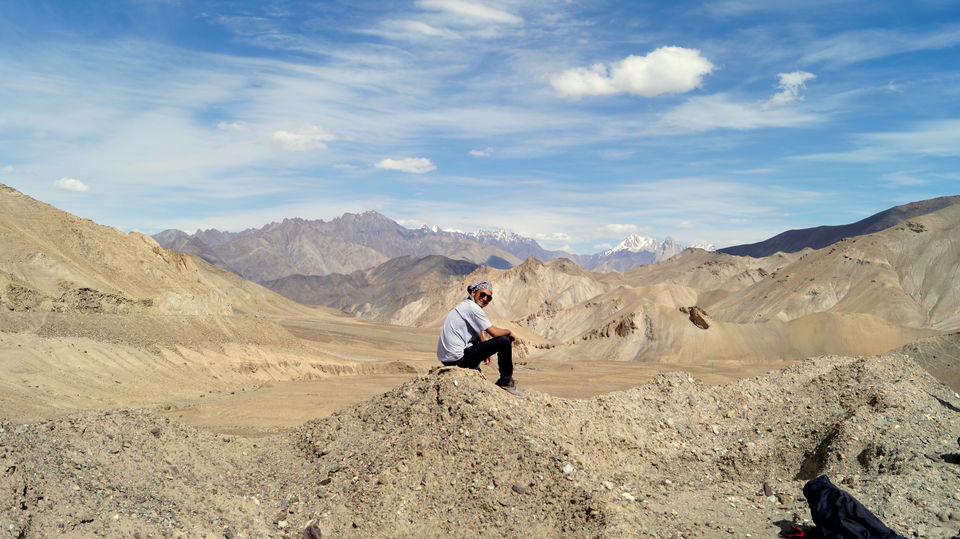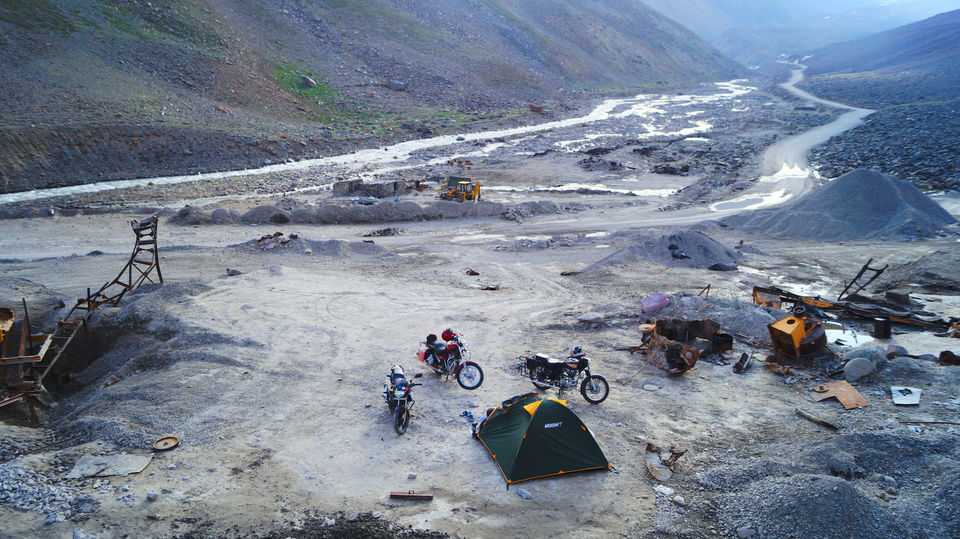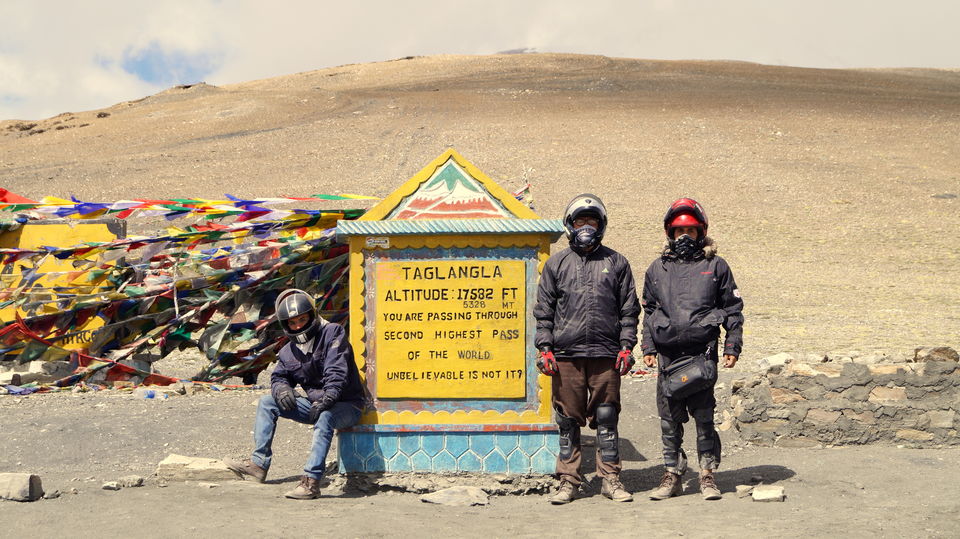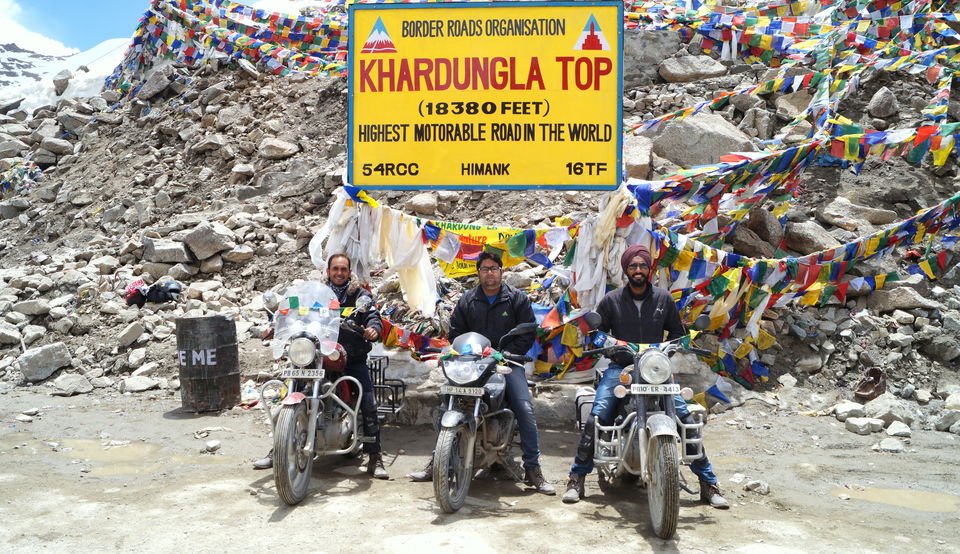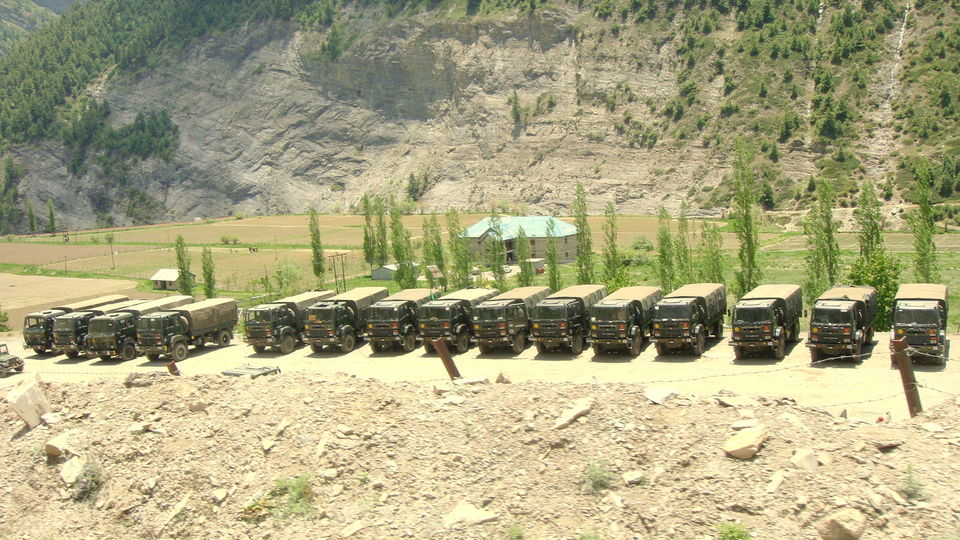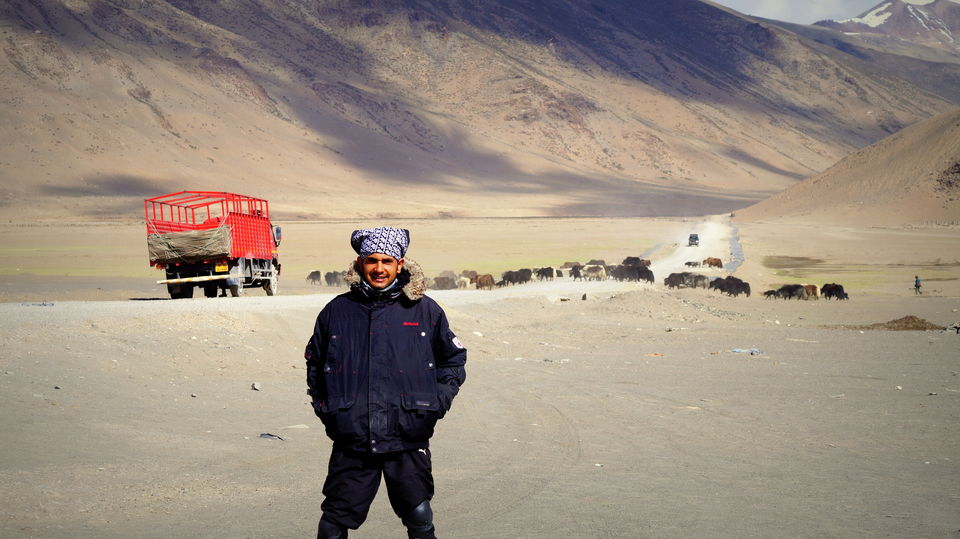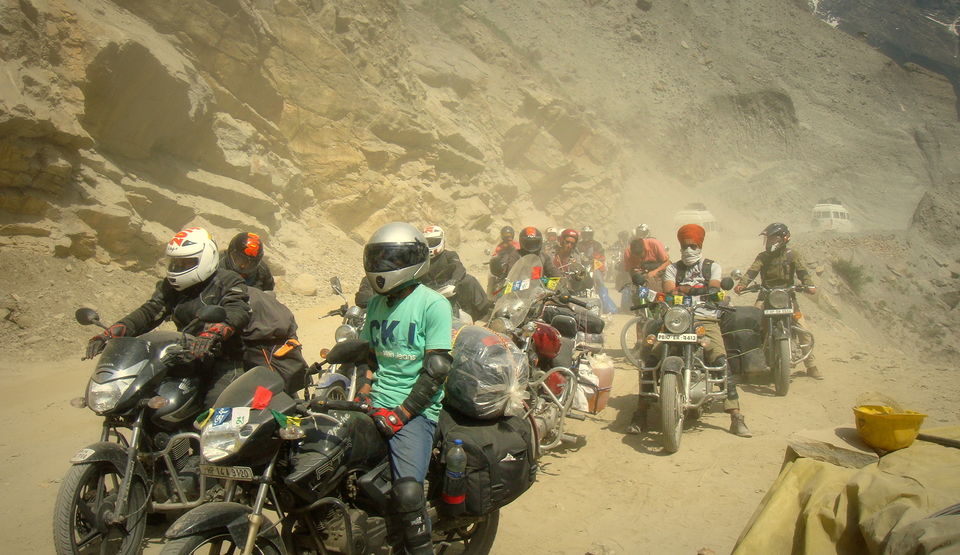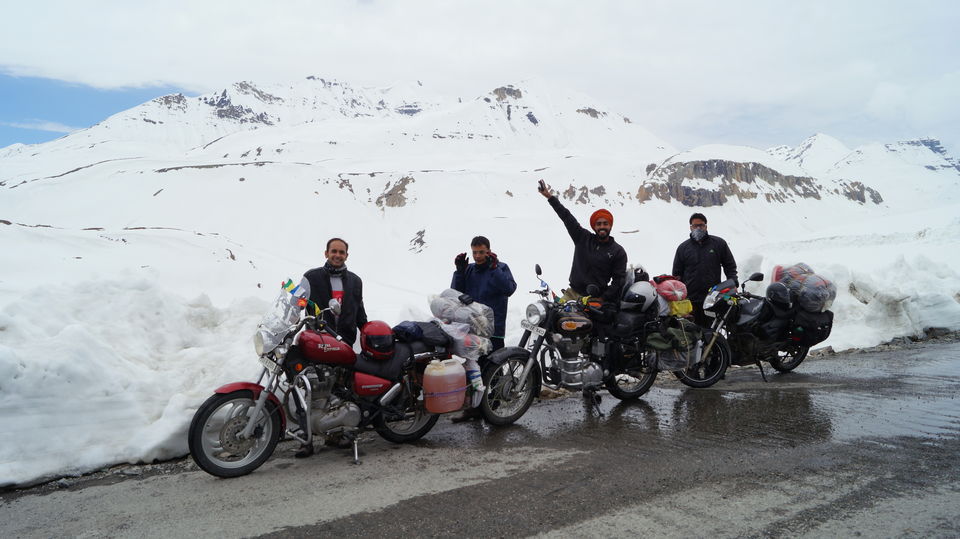 My story of getting "Leh'd"

"The lands so barren, and mountains so high, that only the worst of the enemies or the best of the friends would want to visit us"
Its an old Ladakhi saying which will always be engraved in my heart.

Ladakh, meaning "the land of passes", is also known as the roof of the world. The beauty of the sacred and divine place is ineffable and our journey to it was inexplicable. This writing is just a collection of experiences and some wonderful memories of Leh-Ladakh that I am going to cherish throughout my life.

The Beginning
To begin with it started with a random call from a friend saying "Bhai Leh chalna? (Are you interested to get "Leh'd"?)". Now how could I have said "No" to that.
Leh- The Mecca for riders & the city that has always been in my dreams. I had always been fascinated with the pictures and stories of this heavenly place. An image of a Royal Enfield-Thunderbird in the dry desserts of ladakh surrounded by snow mountains was all it took for me to make up my mind and I decided if ever I get a chance to visit Ladakh I would bring the same impression. Hence when I got this call I just looked around and there were few more wholehearted friends in my mind who were equally captivated about Leh. We decided it was now or never, and jumped to a pact to fulfill the so called every biker's dream to Leh in June.

The Preparation
It was evident to me what I needed first. Hence I started searching for Royal Enfield, A Thunderbird. Since the booking period was extremely long of the newly test driven Thunderbird, I ended up buying a second hand from a college junior. It was kind of blind rage and we decided to give some name to our trip. With everyone's consent we concluded with "Gerrari (I'm gonna do it)". We even got ourselves T-shirts printed with "Gerrari" at the front and our names at the back. Taking care of almost every minute detail that we thought would be useful in the trip; from motor bike gears to spares, cameras to cooking stove, sleeping bags to solar lights, tent to trident, we left no stone unturned.

The Journey
We were four enthusiasts i.e. Me, Vishal, Sunil & Harmeet on three bikes: Thunderbird-350, Bullet-350 Standard & Apache -160RTR. The trip begun on 15-June-2014 and it was flagged off from Chandigarh. Out of the two routes to Leh i.e. one via Manali and the other via Srinagar it was decided to go via Manali and be back through the same path. Upon reaching Leh we changed our mind to explore the other route also, the road less travelled by. The itinerary was as follows:

Day 1: Chandigarh- Solan- Bilaspur- Mandi
Day 2: Mandi- Manali- Rohtang- Kokhsar
Day 3: Kokhsar- Keylong- Jispa - Zingzingbar
Day 4: Zingzingbar- Baralacha La- Sarchu- Pang- Morey Plains
Day 5: Morey Plains- Tanglang La- Upshi- Karu- Leh
Day 6: Leh- Khardungla La- Leh
Day 7: Leh- Lumayuru- Kargil- Drass
Day 8: Drass- Srinagar- Anantnag- Pehalgam- Anantnag- Udhampur
Day 9: Udhampur- Jammu- Pathankot- Gurdaspur
Day 10: Gurdaspur- Hoshiarpur- Ropar- Chandigarh

The 2300 Kilometers long trip from the crowded streets to the enchanting valleys, rugged terrains, picturesque snow mountains and scenic cold desert panoramas was an unforgettable journey. Ladakhi mountains portray Indian Grand Canyon to me and a ride through it is one of the most thrilling, stimulating and awe-inspiring landscapes found on the Earth.

The Turning Points
1) While we were crossing Rohtang Pass running a day behind our planned schedule, it was already dark hence we decided to increase our pace in order to cover the lost time. And like a filmy scene there was a cliff on the left and a mountain to the right. My bike's rear tyre skidded. I lost the balance, fell down and skidded with the bike. She was taking me towards the cliff. The world around me started slowing down. And there I was, skidding towards a tragedy but out of a sudden I stopped. I opened my eyes and found myself collided with a huge block of ice on the cliff side of the road. After skidding about 50 feet I realized it would have been free fall of another 500ft down the cliff, had the block not be there. The incident conveyed me its not just the hill and cliff I should be worried about. I was riding on a mat of ice underneath me carrying about 18 liters of Petrol in fuel tank and another 40 liters in cans. Just a spark could have turned into explosion and as per the Bollywood I would soon be rolling downhill like a part of huge ice ball.

2) Being born and brought up in the Himalayas I considered myself pretty strong and with large number of high peek trekking experiences I knew I was fit enough to hit any terrain. Acclimatization or altitude sickness were just another lazy words for me, or so I thought. I realized it was just my misconception when I woke up with a severe headache at Morey Plains. No pill was working for me. For a minute I decided to end the trip then and there only and head back to home in a bus or taxi leaving the bike behind which could have been shipped later by some transporter. But my buddies pushed me hard, said bhai ab tu humein akela chad k jaega? (Are you going to leave us behind?), and abused me for being a wuss. Having called a wuss pumped me with new moral, you know how that works. They asked me to sit and rest on the back seat for a while. It took a low altitude zone and some pretty crazy photography which diverted my mind and put me back in the business.

3) Once I was leading the other bikes accompanied by Vishal on the backseat on our way back to Jammu. It was hot and we decided to stopover for a drinks break. While taking the second sip of my chilled cold drink, feeling every sip cooling down my throat, I saw the 2 bikes approaching us and during the third sip I saw them leaving. Those two idiots didn't notice us and rode past away. There were no means of communication because friends its Jammu, the prepaid doesn't work there at all. Pursuing them I started speeding up and taking risks since lot of things were going on in my mind, like me and Vishal were short on money. Also they would be thinking that they are left behind and speeding up to catch us. "Zinda rahe to phir mil lenge (If we stay alive, we'll meet them again)", the words from Vishal rang bells in my mind and I slowed down. It was the time I almost lost the hope of being reunited because I knew I would never be able to catch them with so much weight on my bike. You can call it our luck or their stupidity that they were standing confused on a junction and we were able to catch up. All I could say was "B*******d andhe ho? (Are you freaking blind?)".

The Recommendations
There are n number of things that you should keep in mind before planning a trip to Leh-Ladakh. The most prominent among them which I felt other than time, money & a good ride are:

-First Aid Kit: Owing to the harsh & tough conditions, don't forget to take a personalized first aid kit. It's one life and it's this life and it's beautiful.
-Acclimatization: Acclimatization is critical for anyone traveling to the mountains. Also take care of hydration.
-Detailed Maps: You might not need it to be on the right path but you definitely need it to avoid the wrong way.
-Heavy Woolens: When I was in Siberia (Russia) I got myself a fur jacket which was enough to keep me warm against temperatures going as low as minus 25 degree Celcius. Then there were places like Drass (2nd coldest inhabited place on Earth) & Khardung La (Highest motorable road in the world) where even my Siberian jacket gave up.
-Water Resistant Clothing & Shoes: These will significantly protect you against hypothermia. When crossing big water channels unless you are wearing gum boot shoes chances are very rare that you can prevent ice-cold water from soaking into your shoes.
-Comfortable seats: You'll be spending most of the open-eye time on that seat riding the bike & buttache is a universal problem among motorcyclists. With a good riding posture and comfortable seat you can sit longer smiling in the saddle. I remember at the second last day of our travel each second was passing as if someone was hammering nails at the rumps & I used to stand up in between at regular intervals just to give some relief to my chopped & ruptured bumps. :)
-Ground Clearance: Be it a two or four wheeler, an extra inch of extra ground clearance can bring wonders sometime.
-Water Crossings: Always try to cross water channels in groups one at a time. Moreover it is recommended to have support at both ends while you are crossing. You never know how deep the road has caved in below the layer of flowing water.
-Charging points: Considering the fact that there will be places with no electricity, please be prepared before hand. Apart from carrying High capacity power banks you can implement the following Jugaad (Fix) as well:
>A cigarette lighter point connected to the battery of the bike. A DC to AC power adaptor can be connected further for three pin or USB connections which will come handy.
-Know things before hand: We purchased a DSLR on the very first day of our trip. Being unfamiliar with the latest gizmo we lost some very special moments captured at the beginning. Similarly it took us 1 hour just to light up a stove.
-Go Pro's & Bluetooth headsets: It would be worthwhile to opt for a Go Pro especially if you are riding alone. For groups you can carry along Bluetooth Motorcycle headsets.
-Reserve Fuel: To avoid long queues, fuel strikes & unavailability, keeping a reserve stock will surely give you mental peace.
-Routes: Try to cover both routes i.e. via Manali and via Srinagar. They have distinct taste and you surely wouldn't regret.
-Soul Mate as Pillion Rider: Unless your love partner is an adventurous buddy, think twice before jumping to a conclusion. Though the risks associated will still prevail.
-Be prepared for the worst: If you don't have Plan B, you don't have a Plan. The distance one can cover in a day depends on the road, traffic & weather conditions. If you believe you have total control. That's bullshit!
-ICE: Be updated with the emergency contact numbers. Have a common contact if you get lost or in case of emergency (ICE).
-Respect the nature & the nature will respect you: Do not dirty the blessed roof of the world.

The Gratitude
Ladakh has unsurpassed beauty that demands nothing between you and the landscape. Its grandeur seduces everyone with her rugged but rewarding views and the challenges bring you one step close to the mother nature.
Heartfelt gratitude to the inhabitants of Leh-Ladakh, the Border Roads Organisation, the Indian Army, the Medics, the PWD Deptt, and all those who are associated with majestic Ladakh either directly or indirectly for the overwhelming display of love, care & sacrifice. May God preserve it for all the generations to come.

GETTING THERE ISN'T EASY. AND THAT'S THE BEST PART.

Thanks for reading. Please feel free to share your thoughts and experiences.