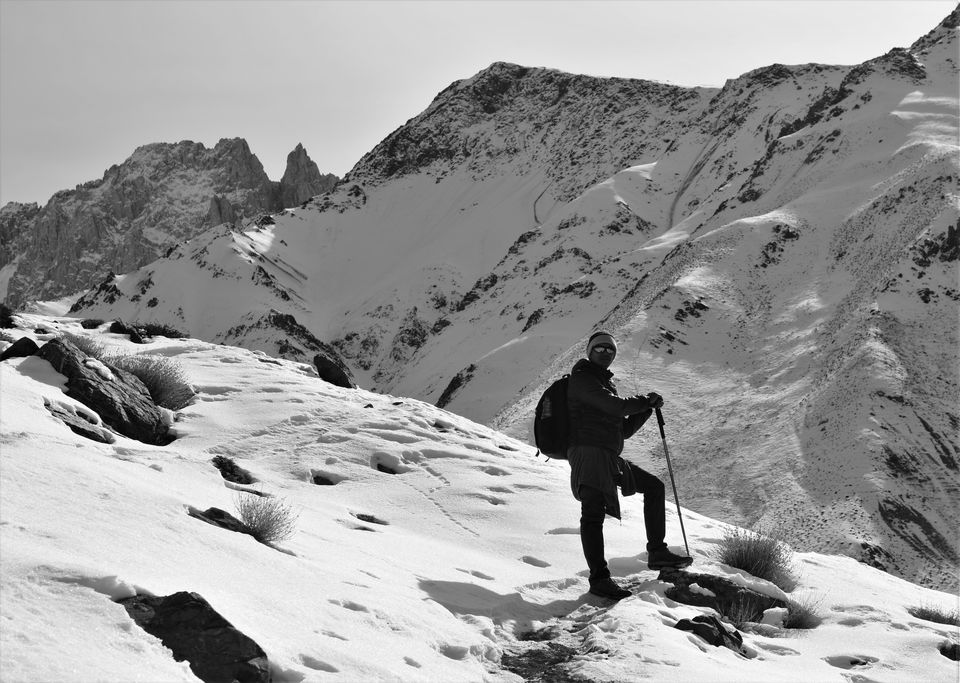 Follow on : https://www.instagram.com/soumik_neo/
Contrary to visiting Ladakh in summer(June- Sept), i decided to visit in winter as these adventures can rarely be undertaken as one grows old. Also, ladakhi locals are too busy during summer catering to the tourism inflow and rarely find time to show the local culture and places not so frequented by tourists. So i let go of the usually known sightseeing options and went there without a predetermined plan.
Staying in Leh city was not the top of my list(though Leh is a beautiful and old city) and while browsing through Airbnb, i stumbled upon "Old Likir Guest House". A beautiful house in Likir village, with a room that has glass windows covering two walls and the view of the mountains- enough for me to immediately book. I searched though internet and found out that it's an interesting village 50 kms from Leh airport.
Unfortunately, i got a seat in the plane that had no windows, so i somehow missed the grand view of the himalayas from the top. I arrived at Leh on 13th morning and the pilot announced upon landing that the temperature outside was -5. I quickly put on my down jacket before going outside and felt comfortable. The grand Ladakh view starts from here.
Took a cab to Likir and encountered beautiful landscapes that mesmerised me. I could have taken the bus if i had waited till 3:30 pm, but i could not hold my excitement till then and took a cab instead. The cab can cost around INR 1800.
Struggled a bit to find the house, but after i did, it was like finding hidden chocolates. Stanzin is the kind host of this house, who became a dear friend in due course. He introduced me to the room and i realised the photos in Airbnb which made me choose this place, were not even representing the beauty of this place.
Likir is divided into Lower and Upper Likir(so are some of other villages). As we approached lower Likir the phone network was no more and it left me with a sense of peace. But i was unable to contact Stanzin(my host) and the only clue to the house was that the monastery could be seen from the house. So i got dropped at the Likir monastery and i decided to find the house on my feet.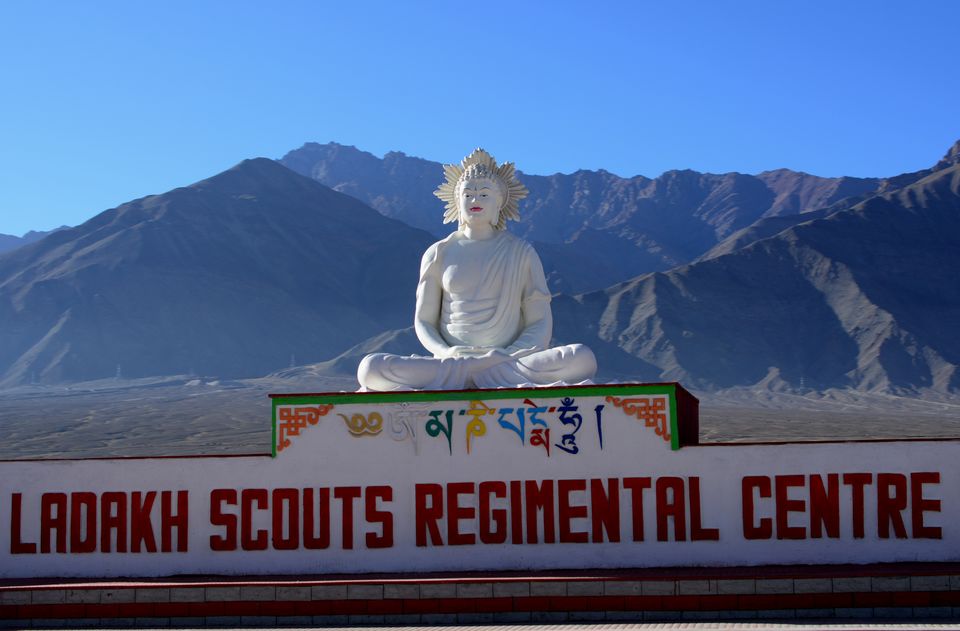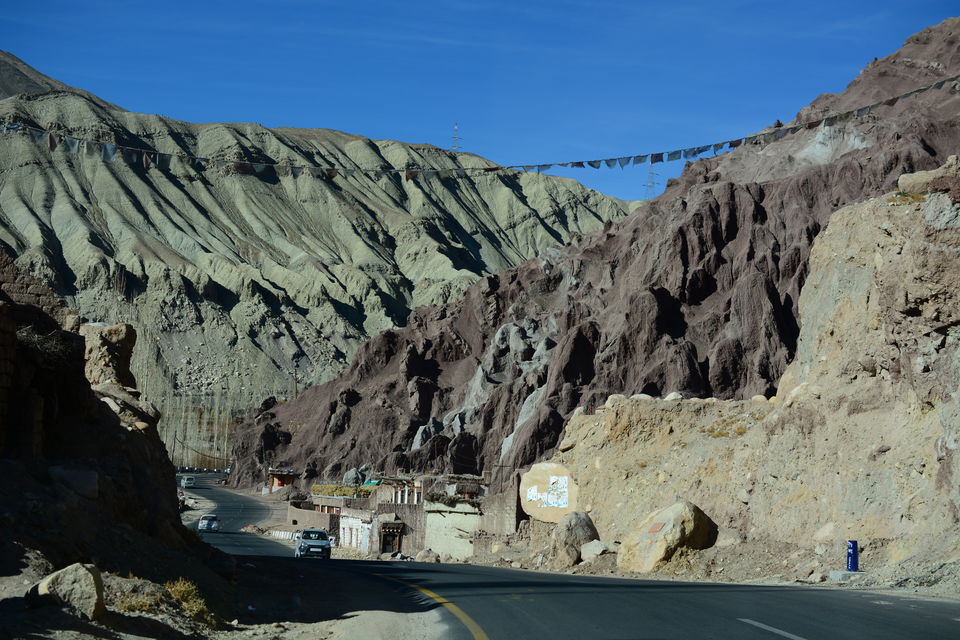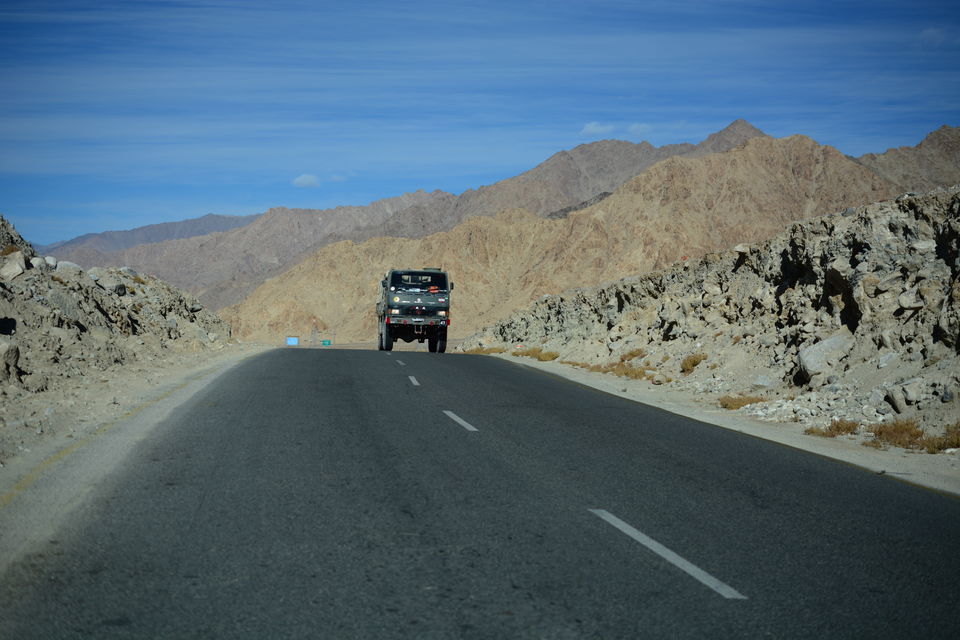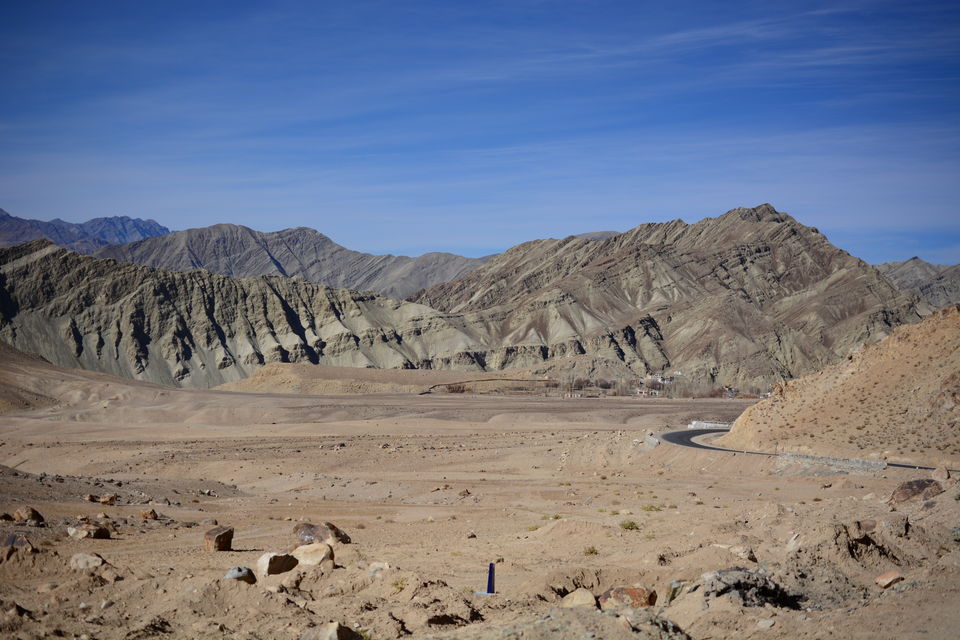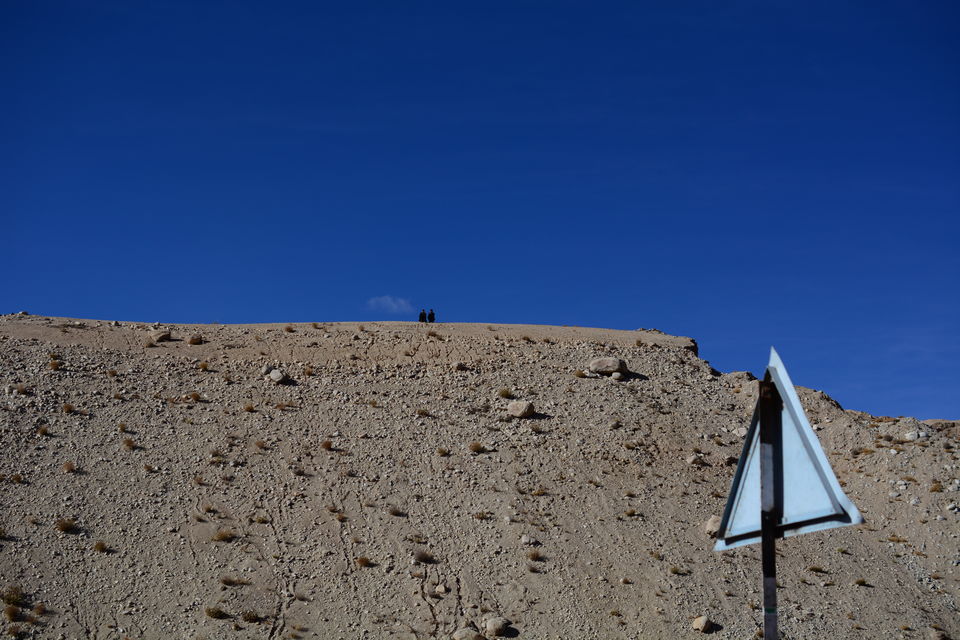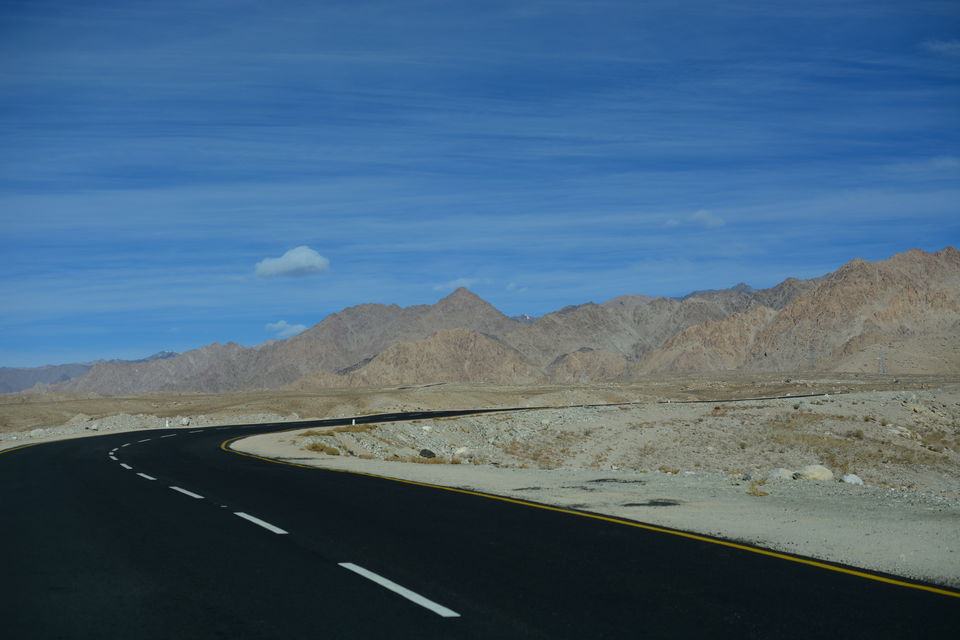 I woke up the next morning to witness the beautiful sunrise and the freezing cold. The sunlight brought out the contrast in the landscape like no other time of the day.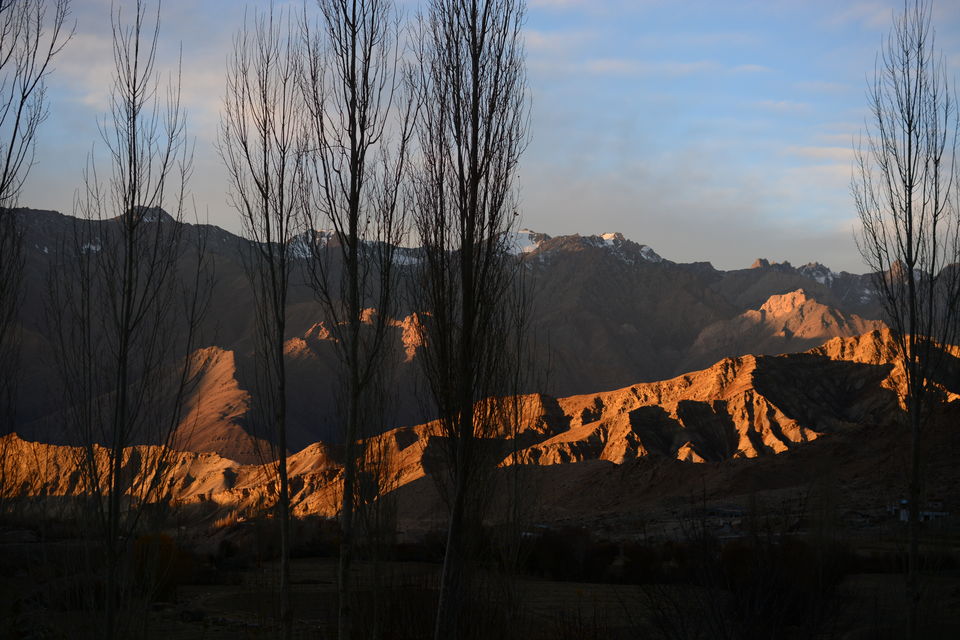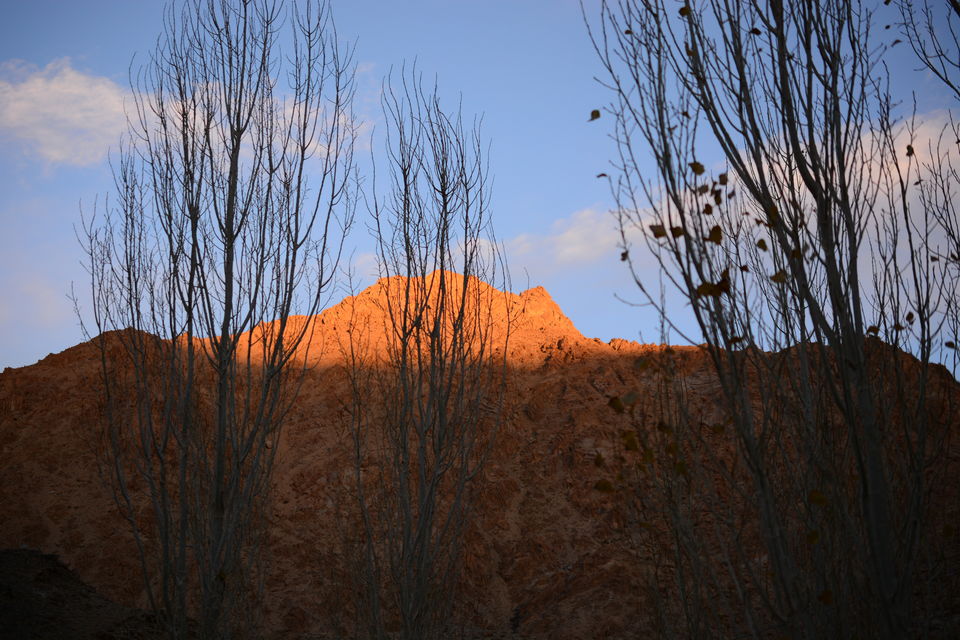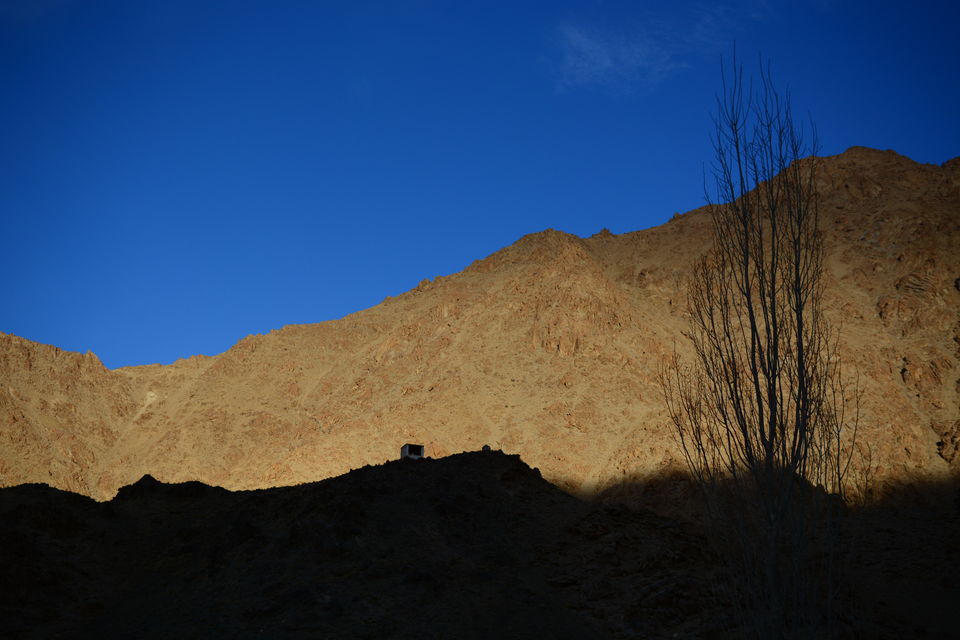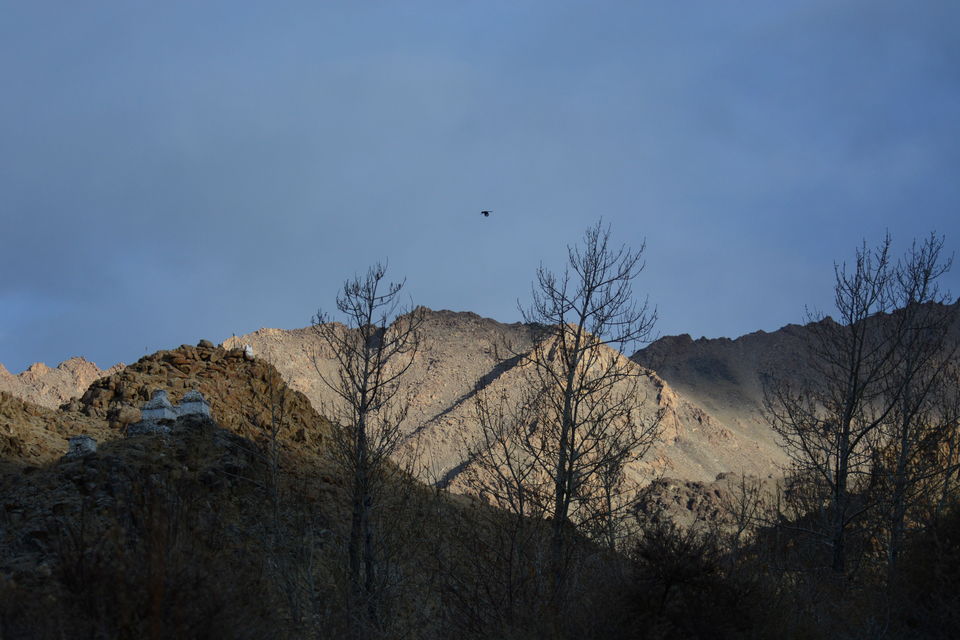 Woke up early today to see some birds in the area. There are many birds in the area and some walk up the mountains and come down flying like a jet.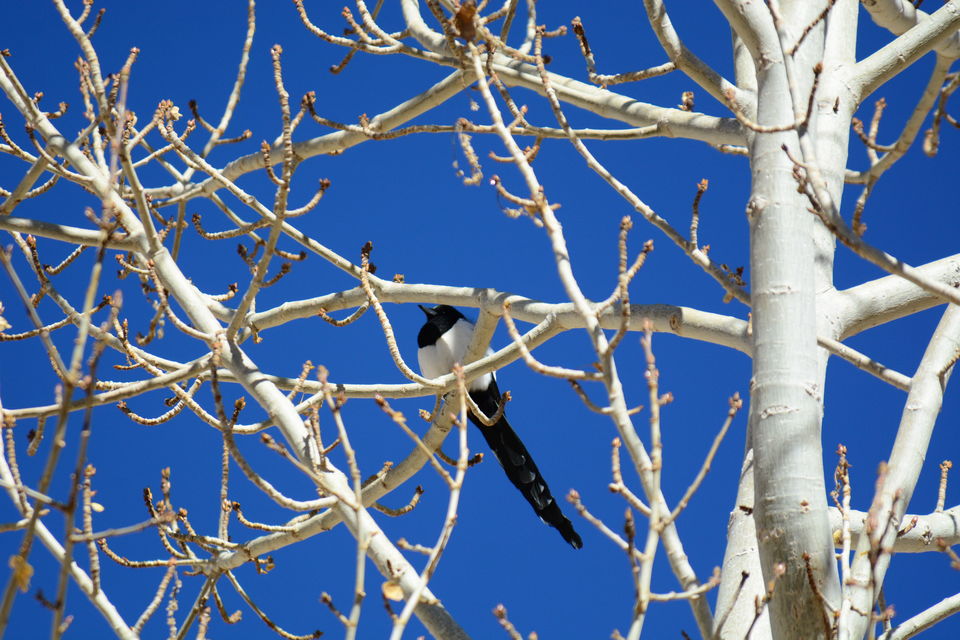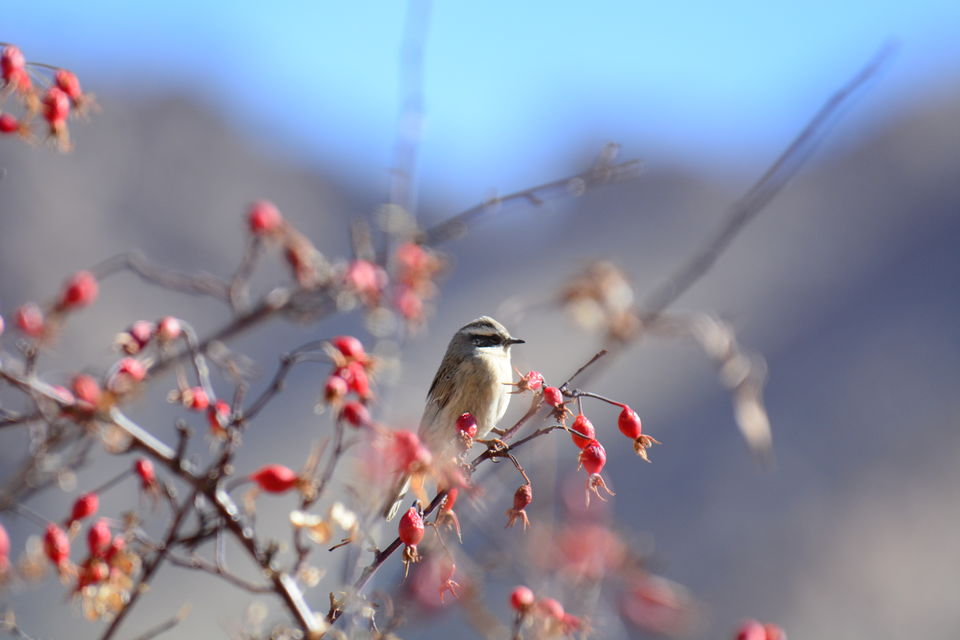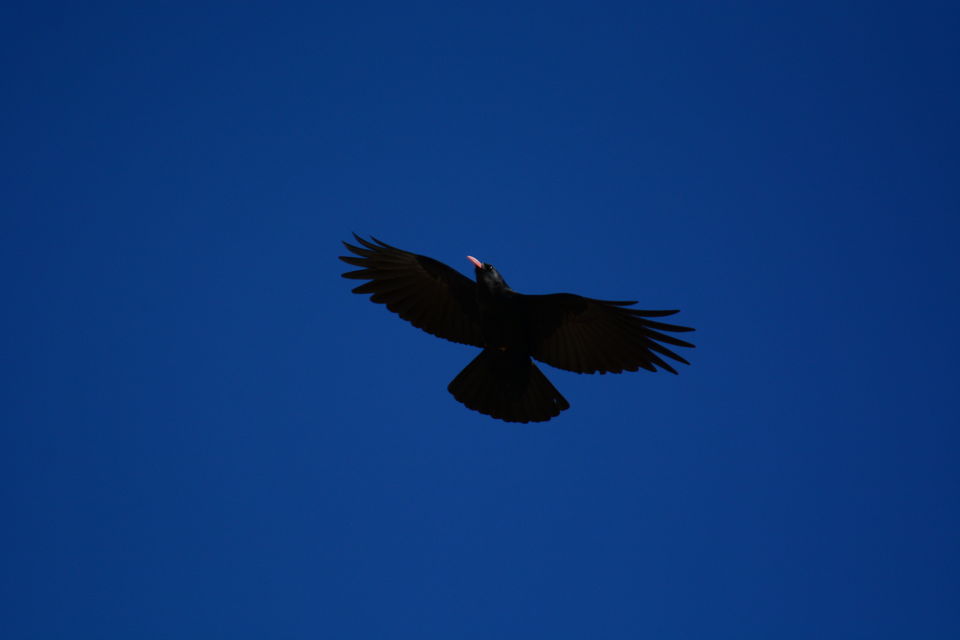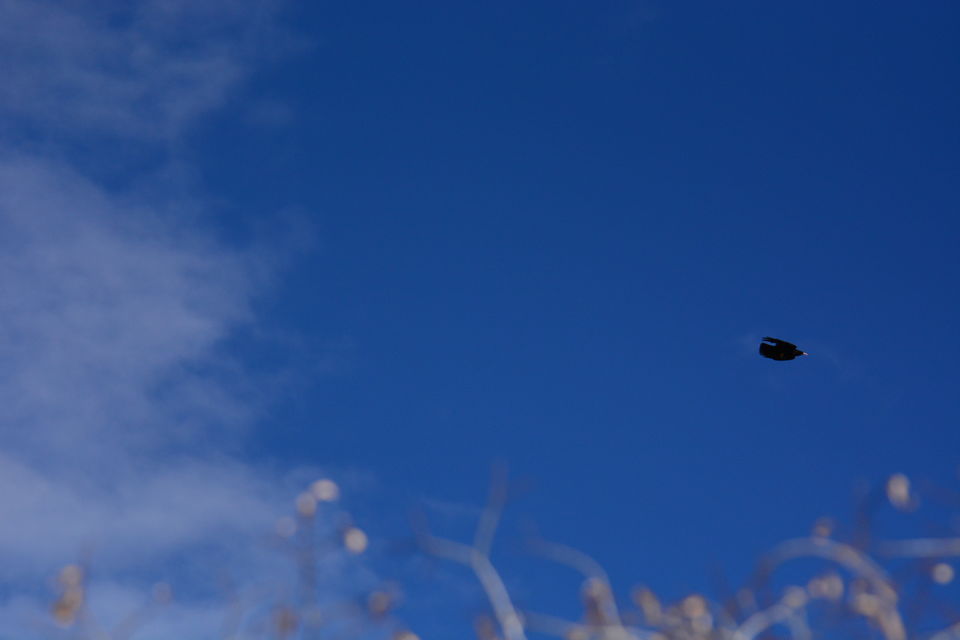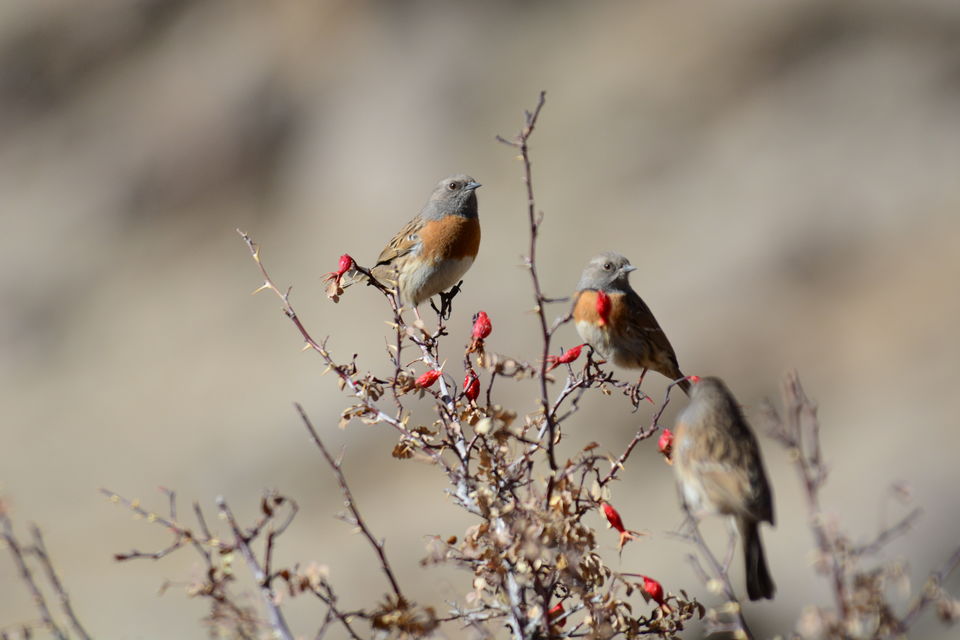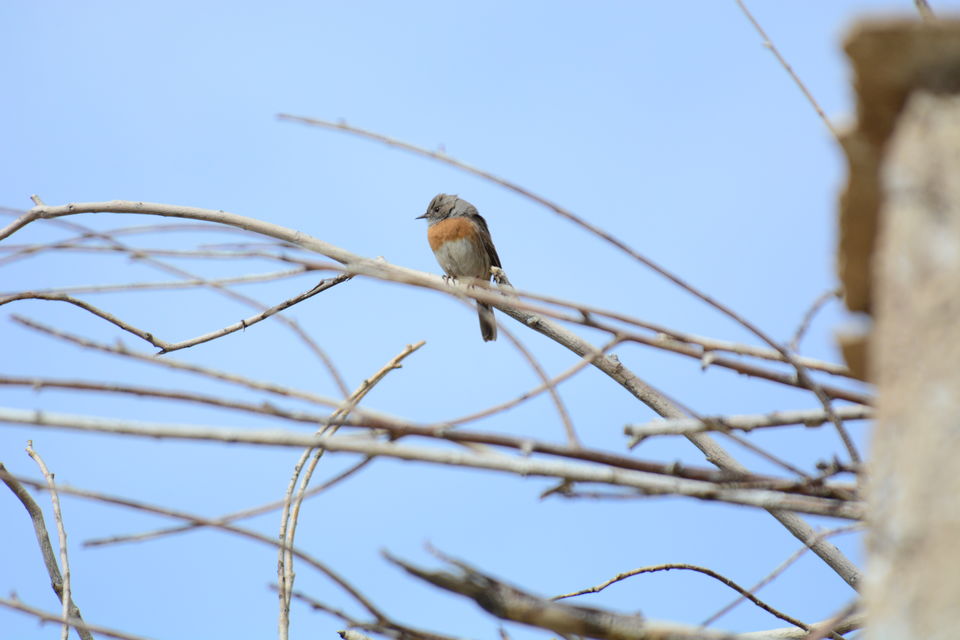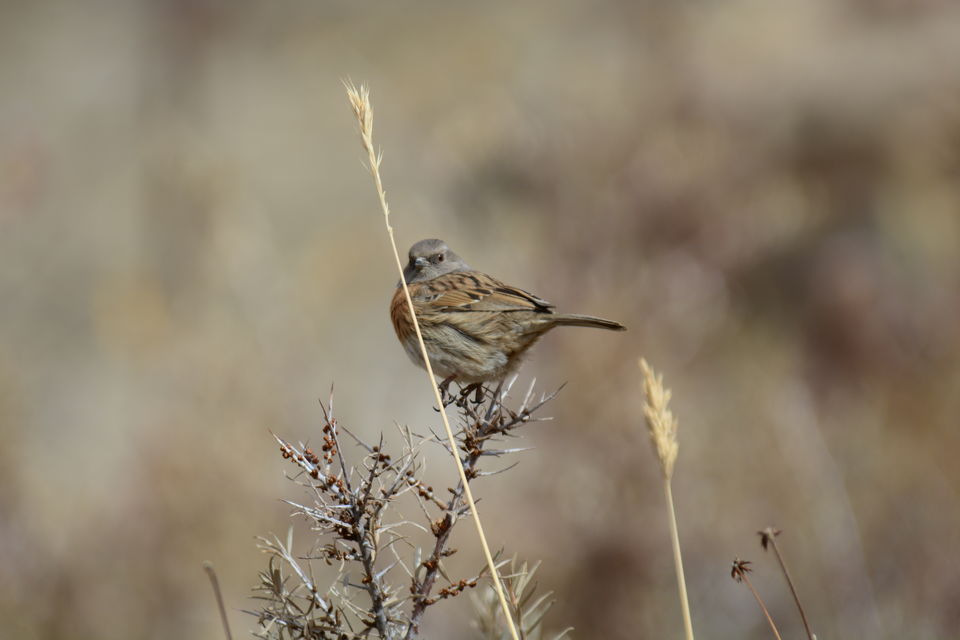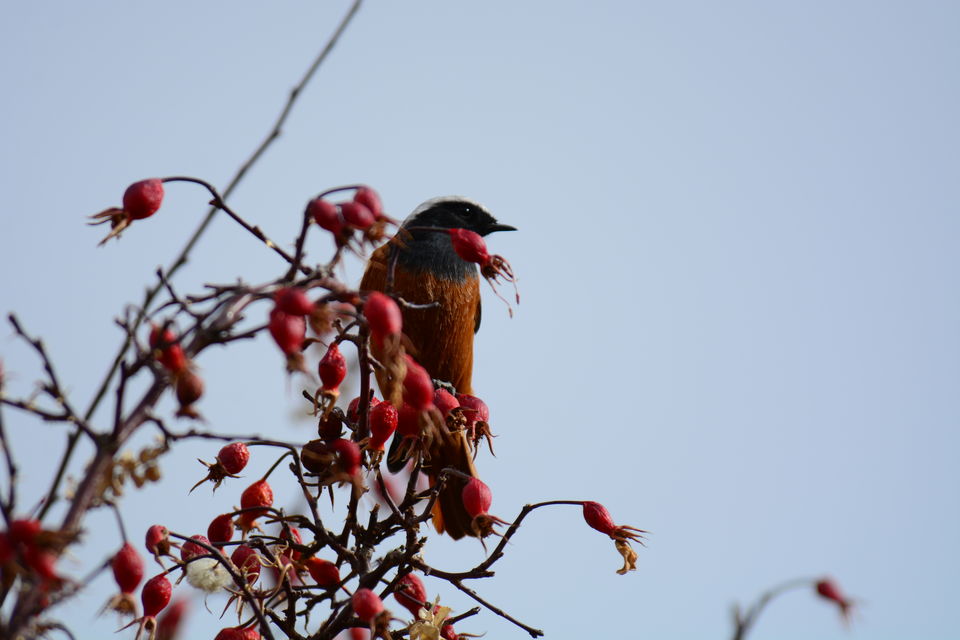 I started waking up early and sighted a few more birds on the subsequent days. Using a 80-400MM Nikon lens.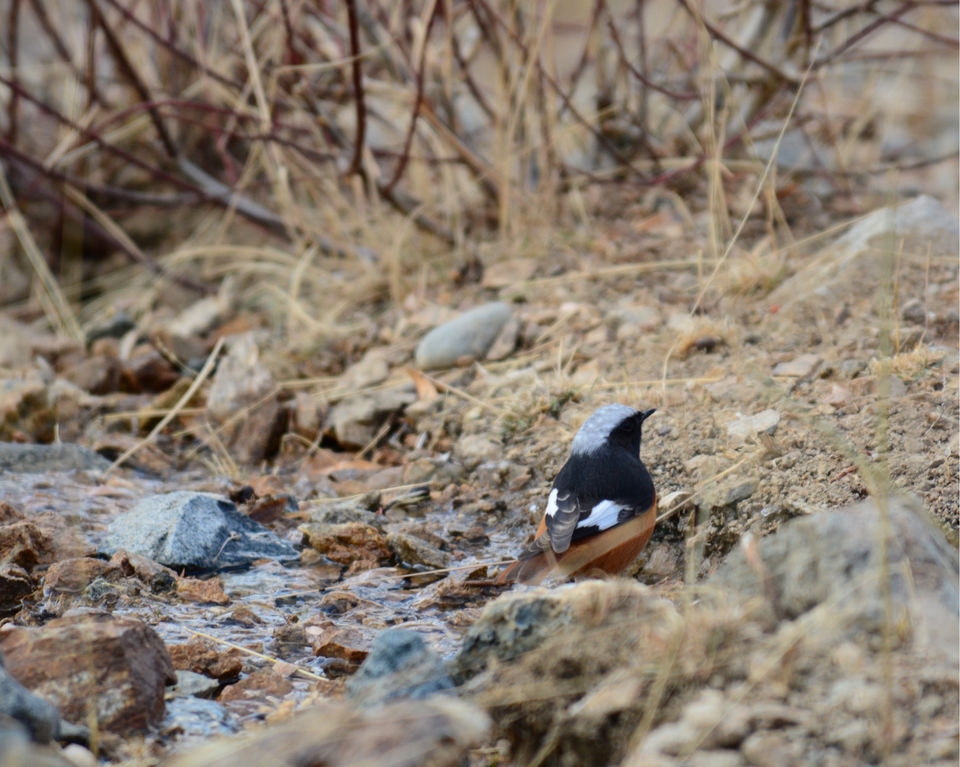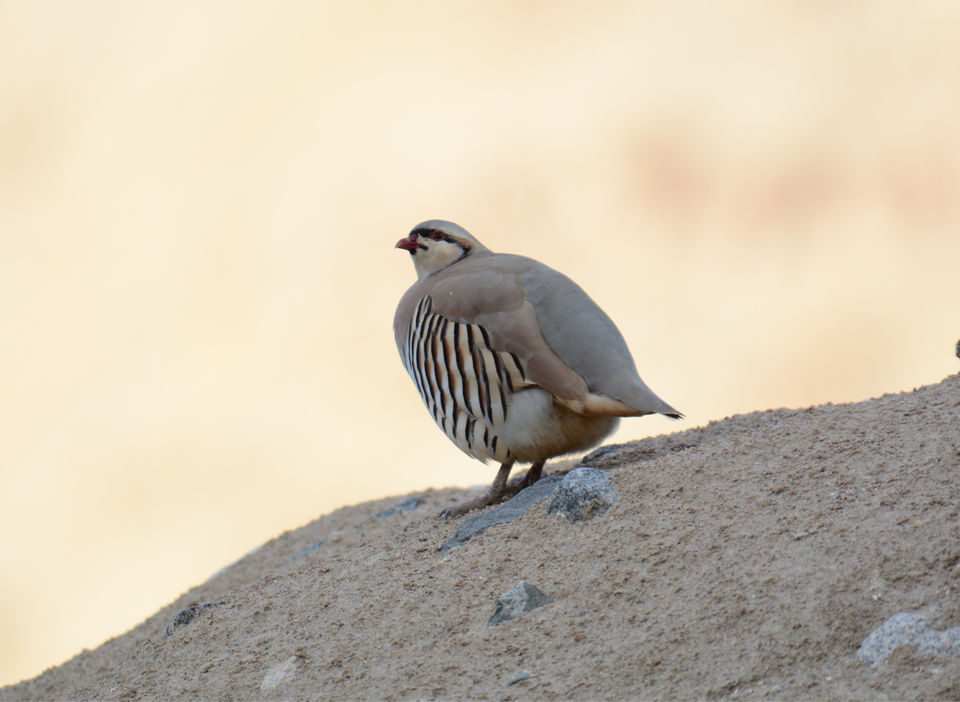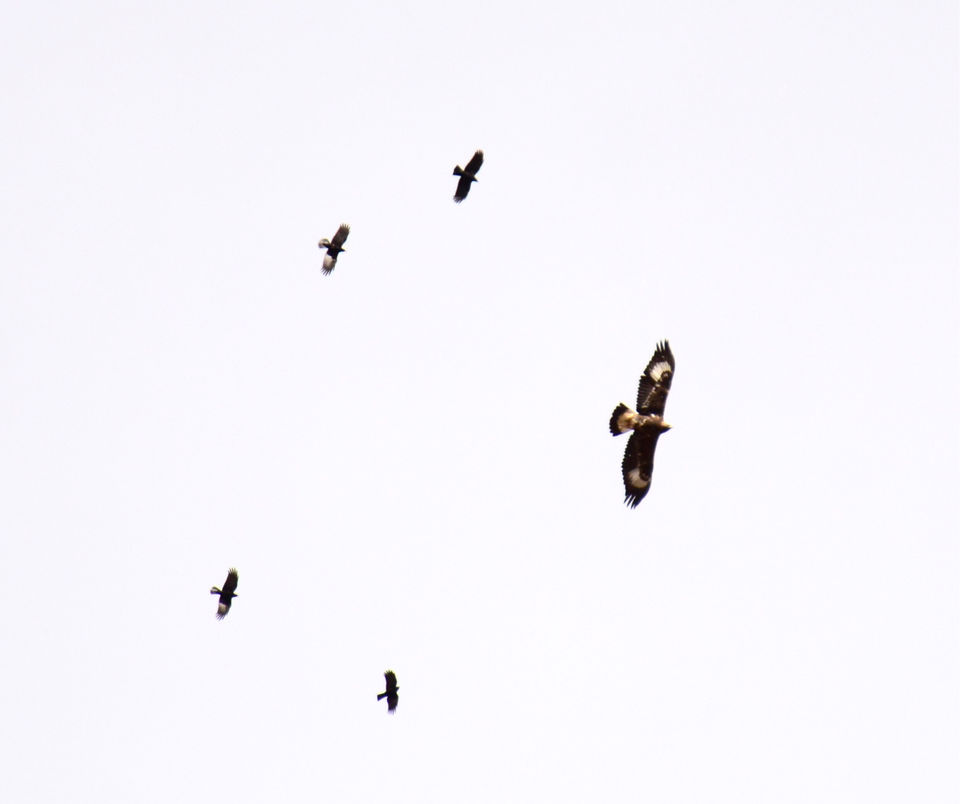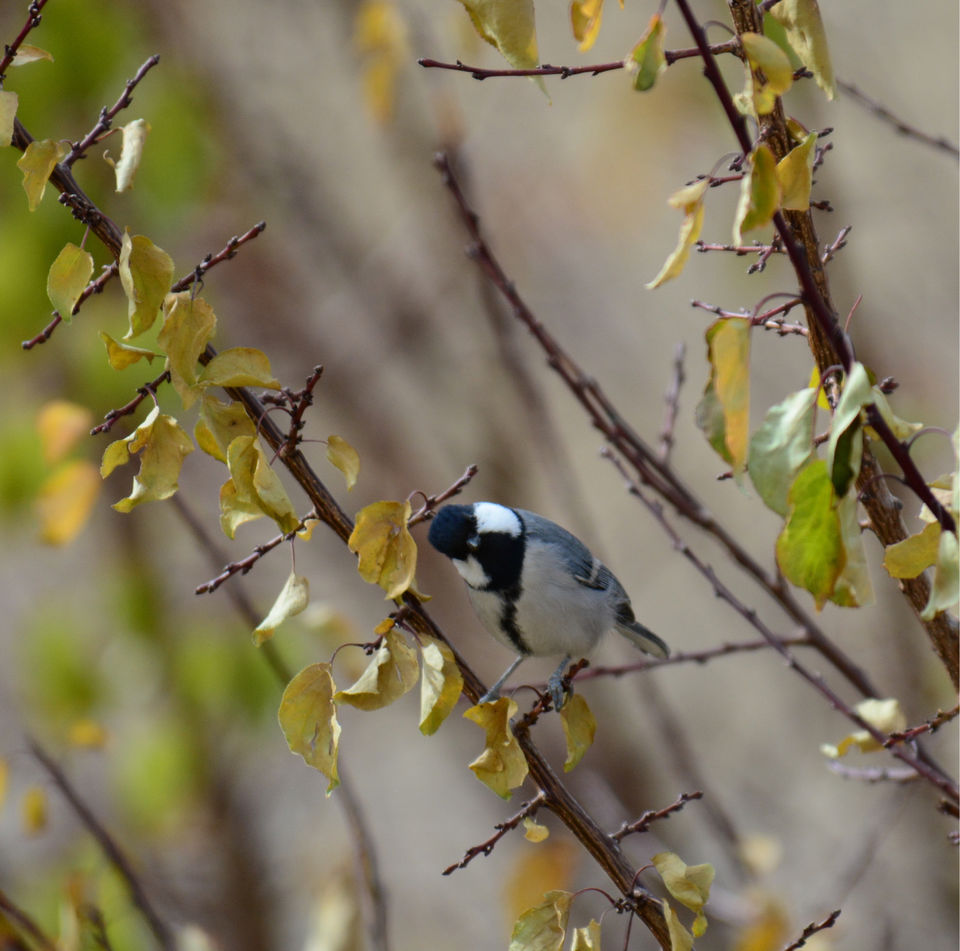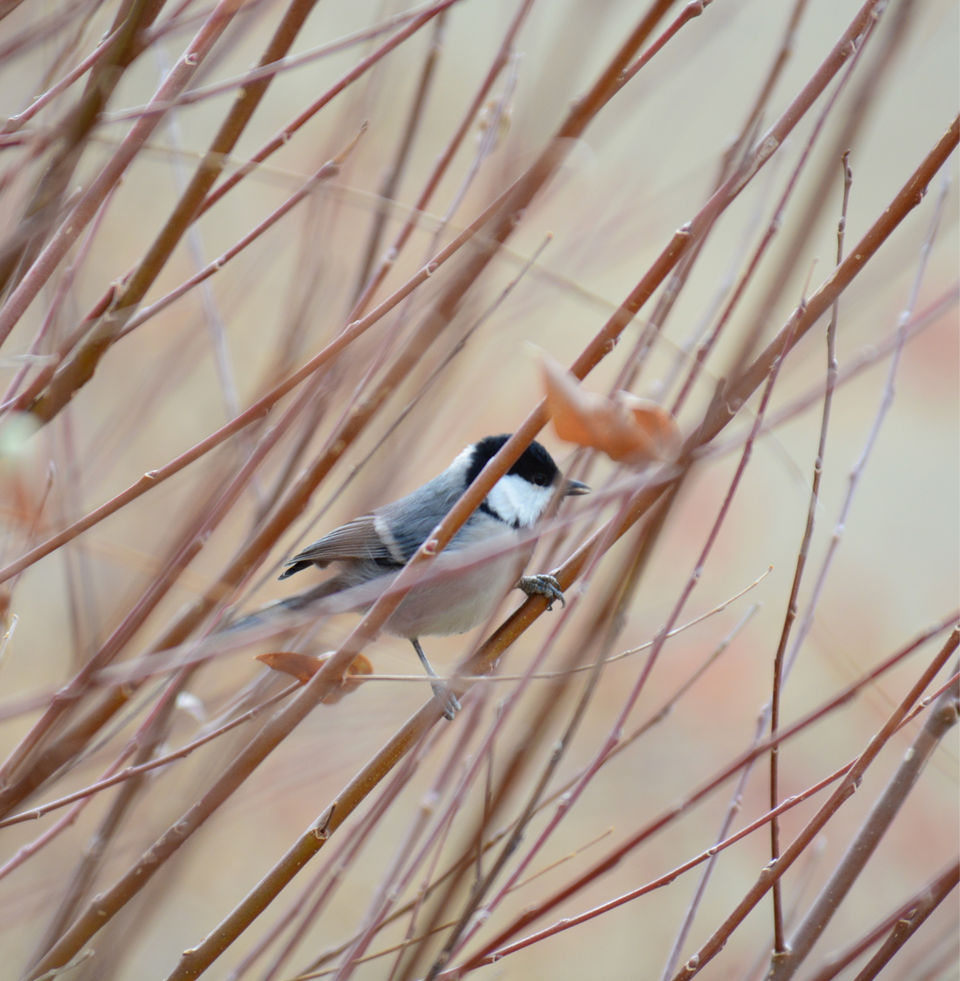 Glimpses of moving through Likir.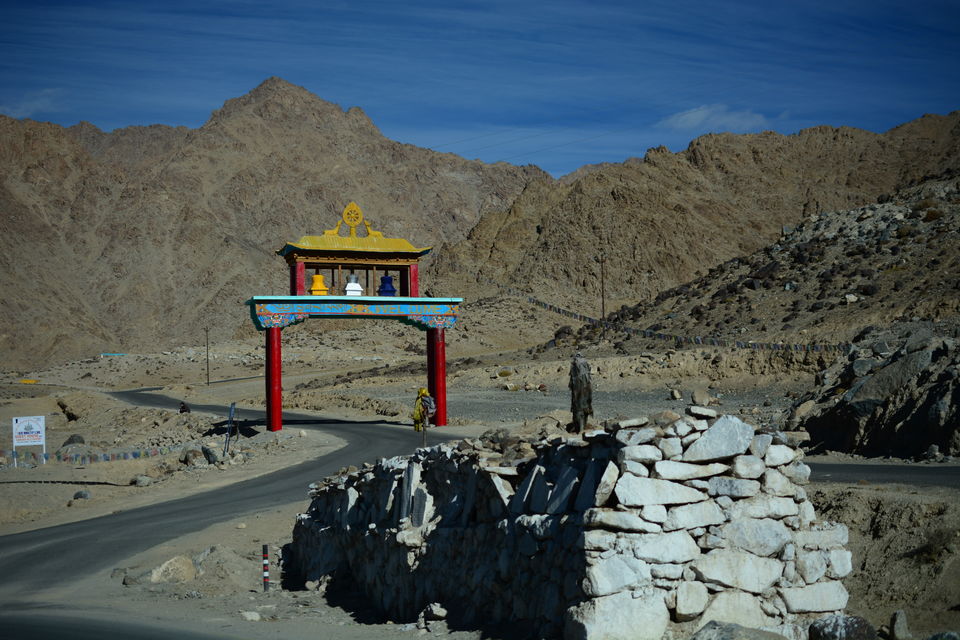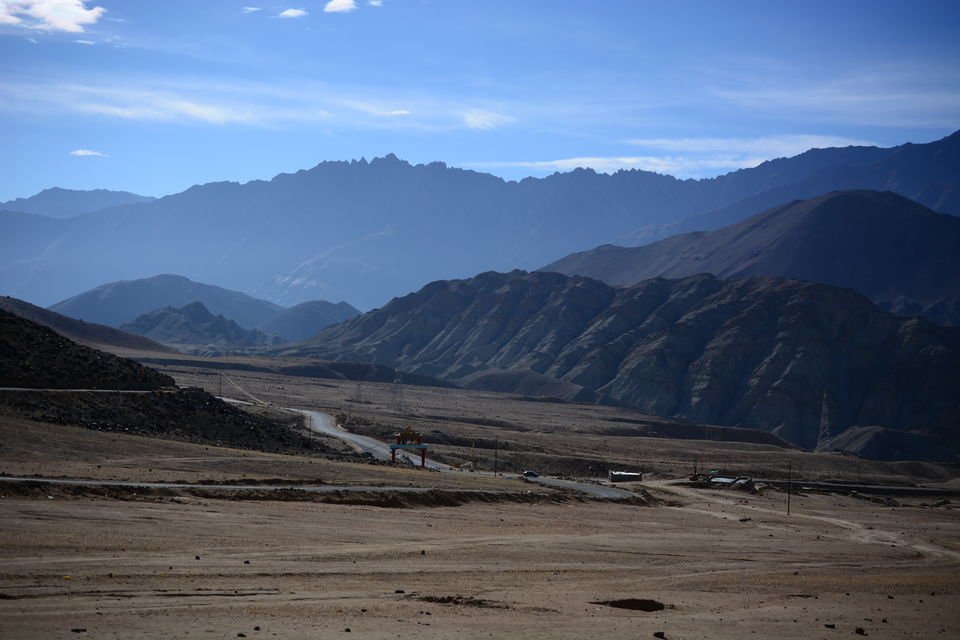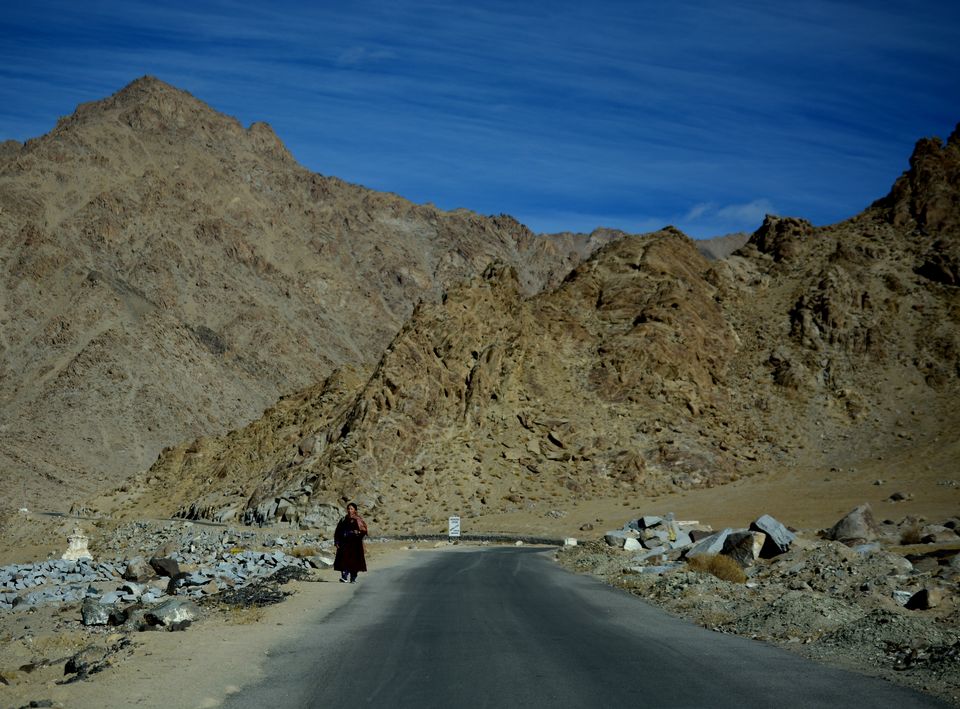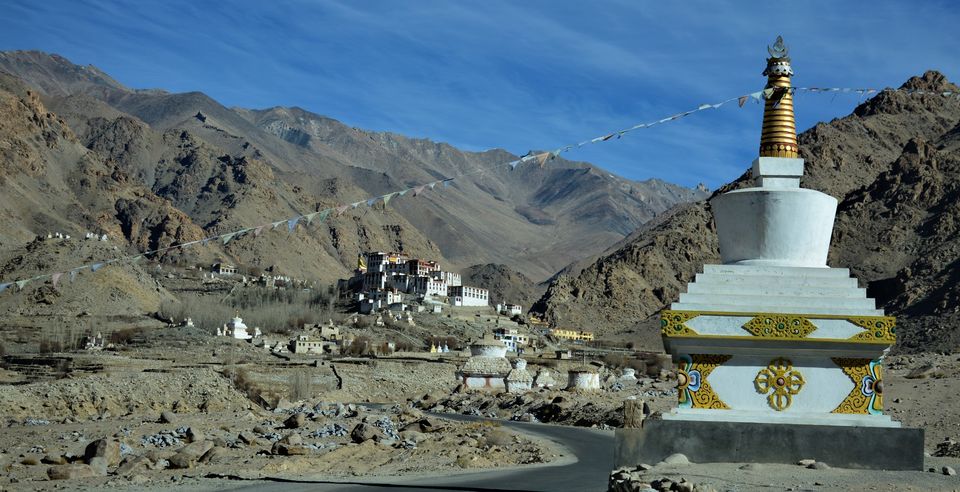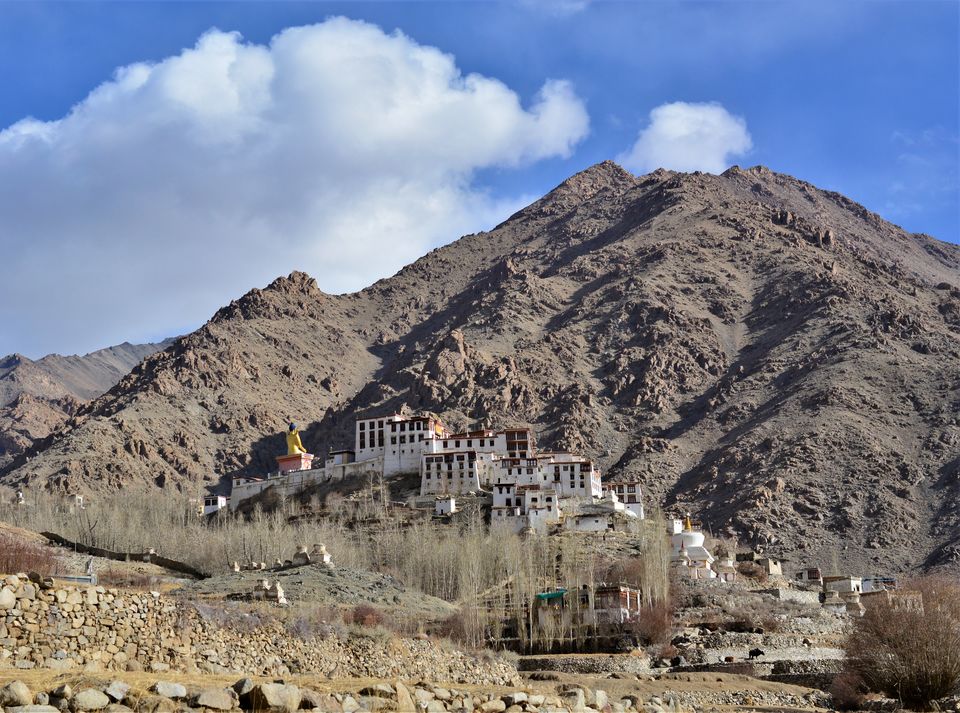 Old likkir guest house and its surroundings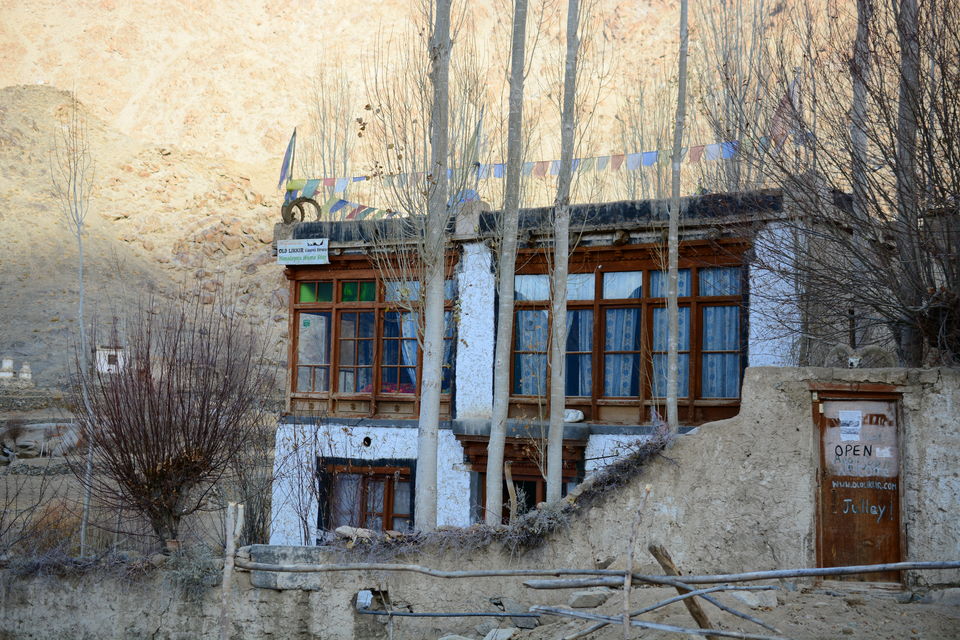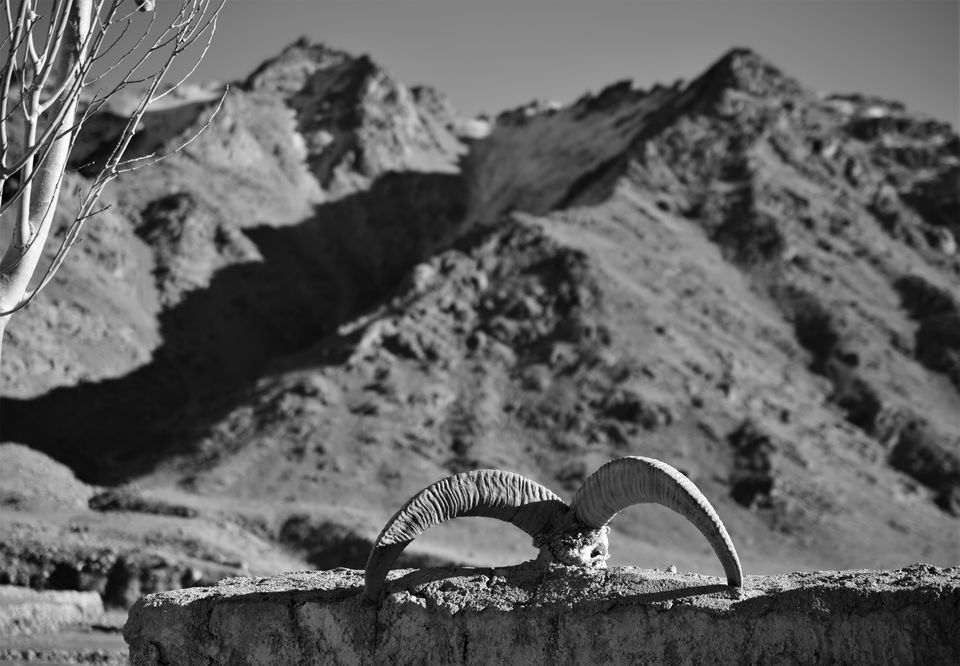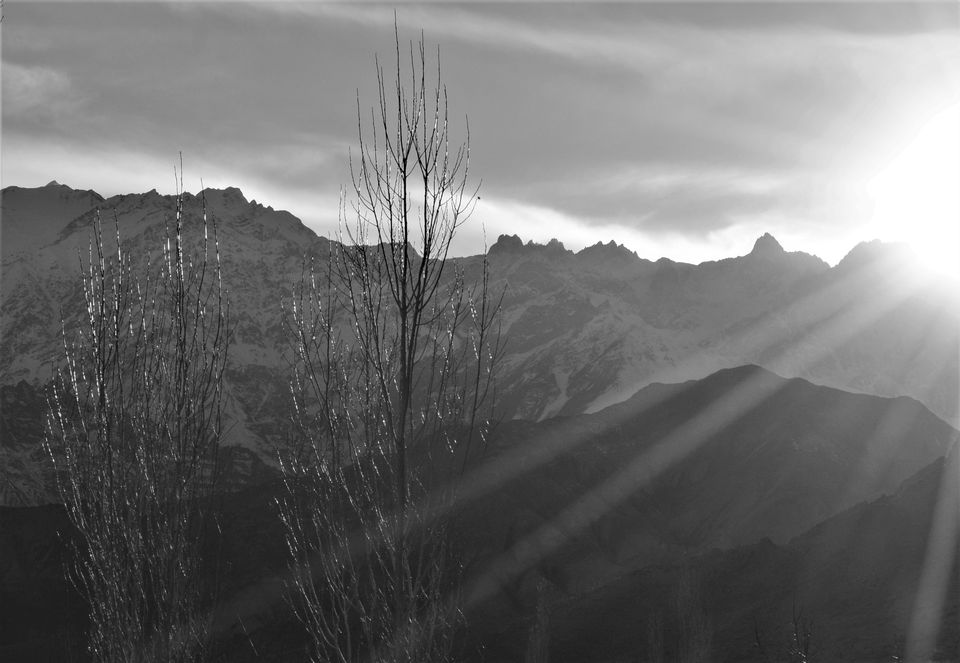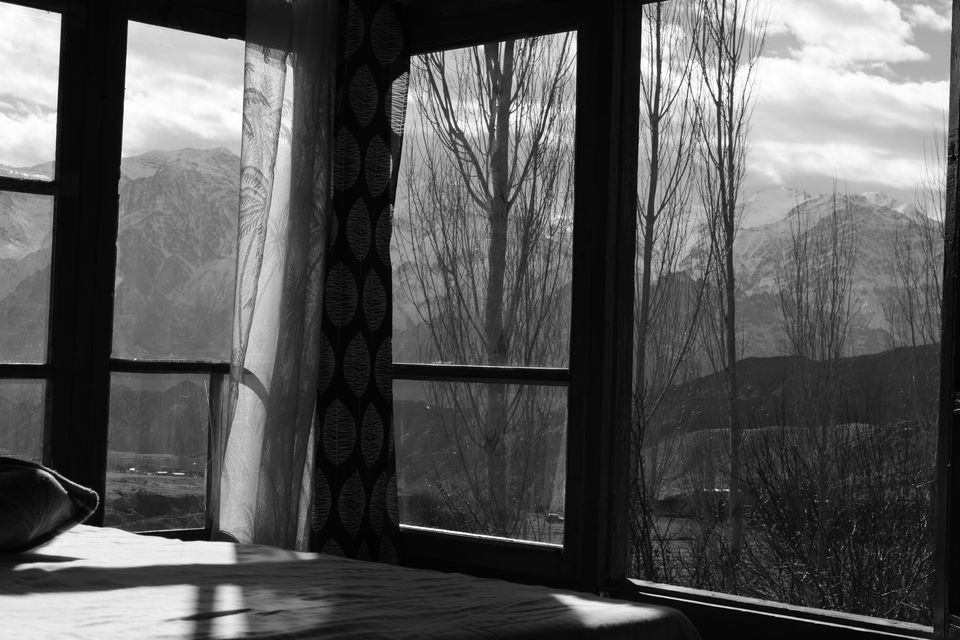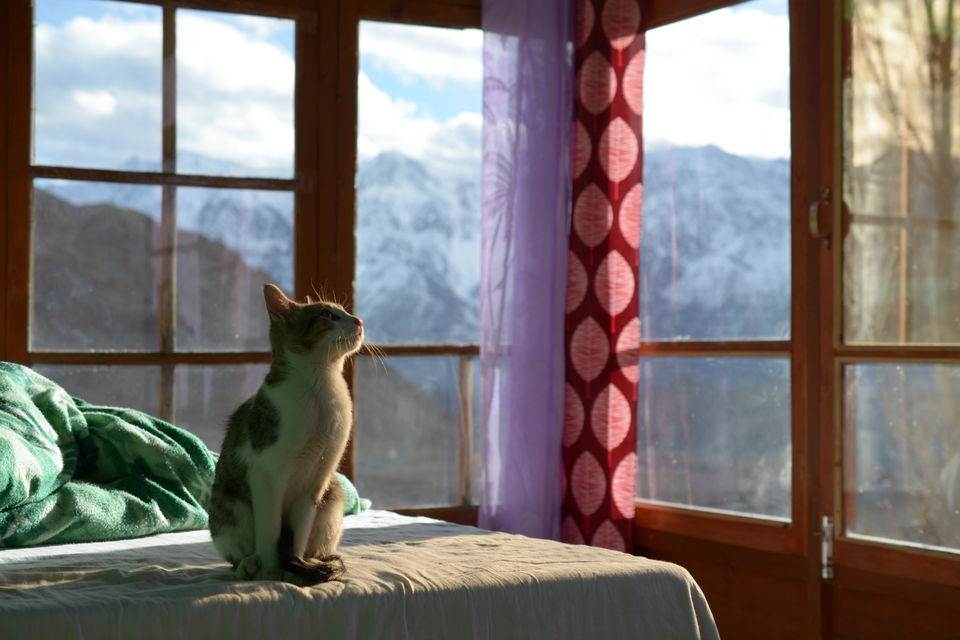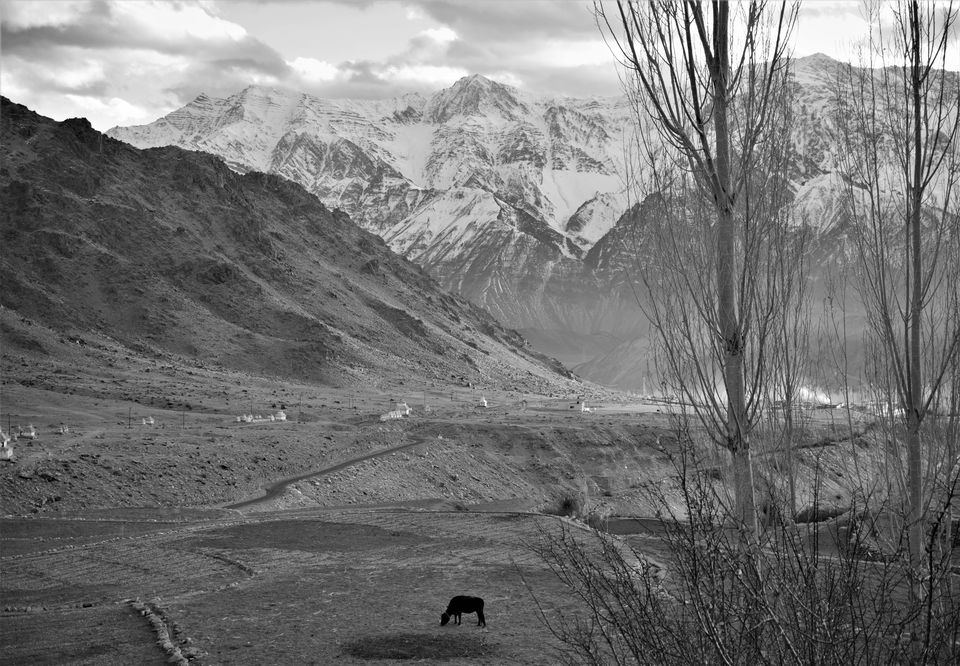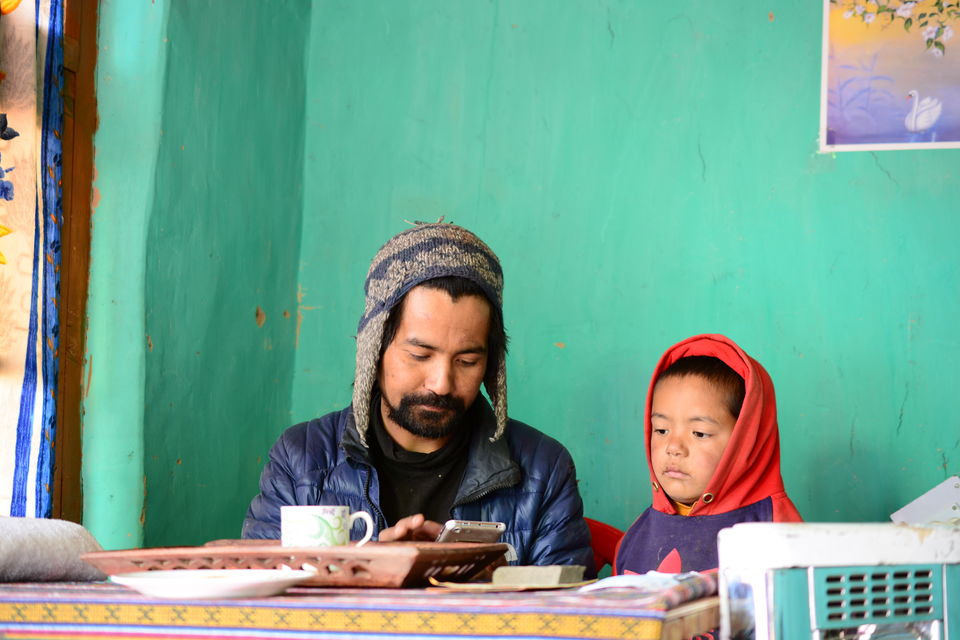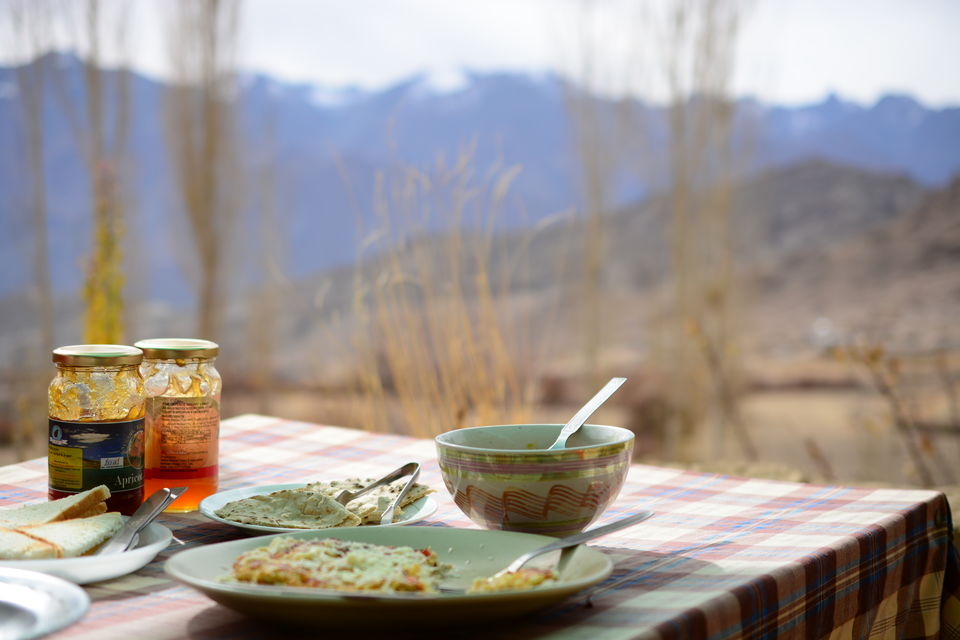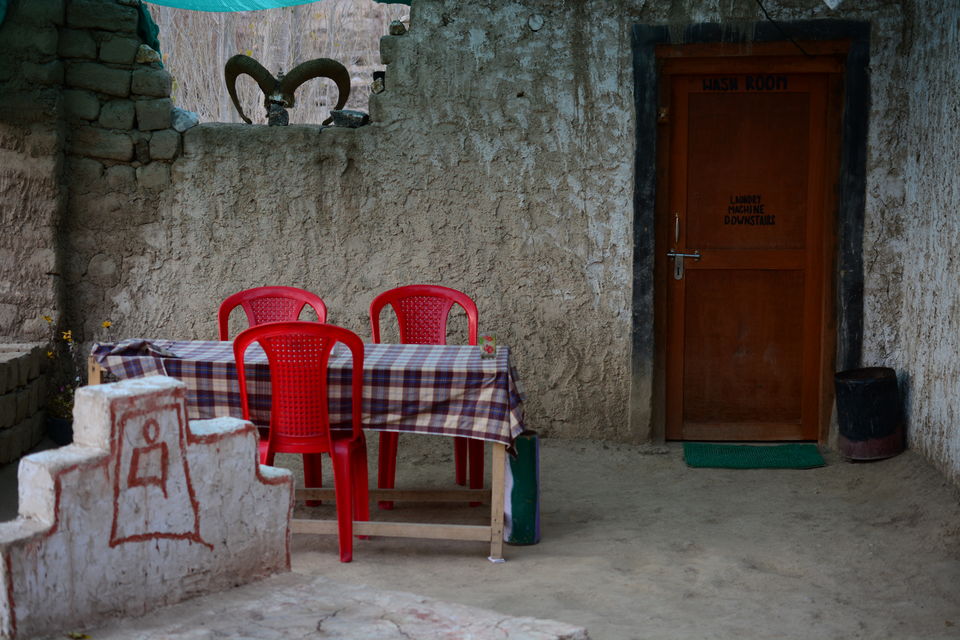 As i entered the room something caught my attention. A wall poster that Stanzin had put and i knew that i have come to meet the right people.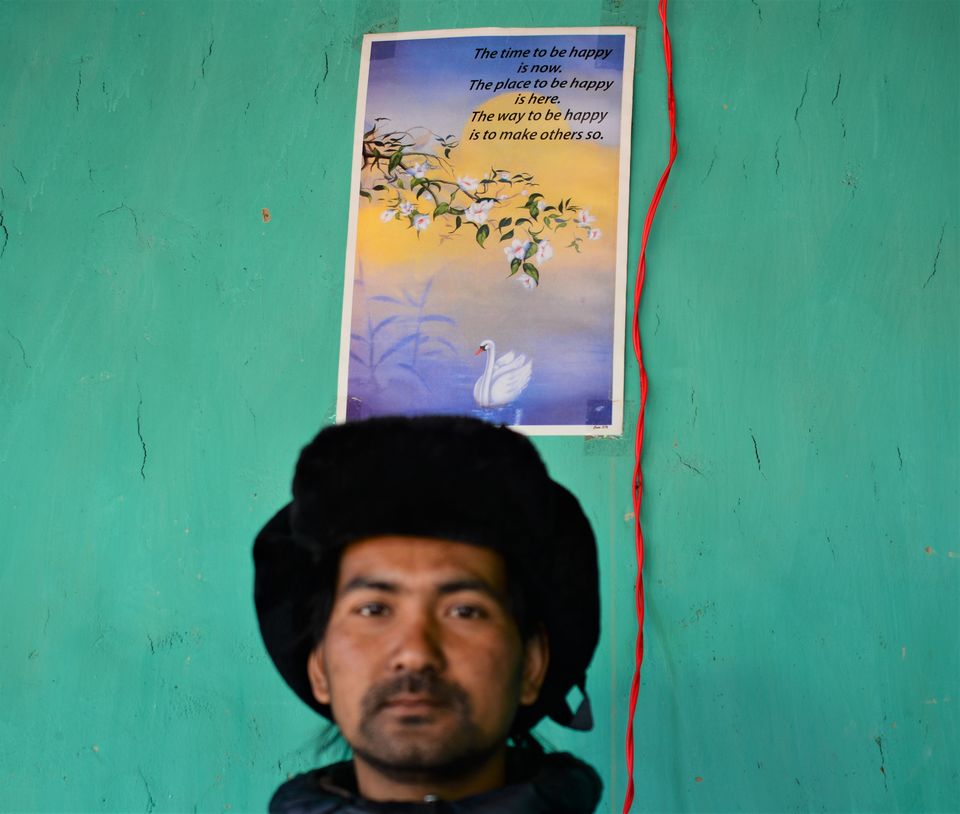 After soaking in the beauty of the place i took some rest in the afternoon and woke up with a sense of warmth over my belly. After waking up i realized that the warmth came from the house cat, who slept inside the fold of the blanket. Cats are loved by people here and i found them in all the houses i have been to.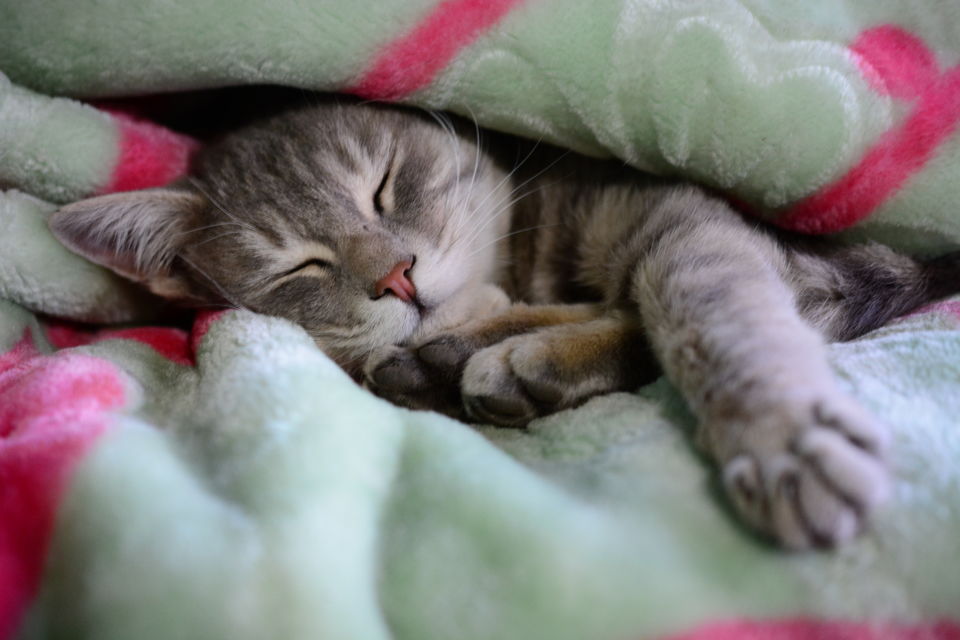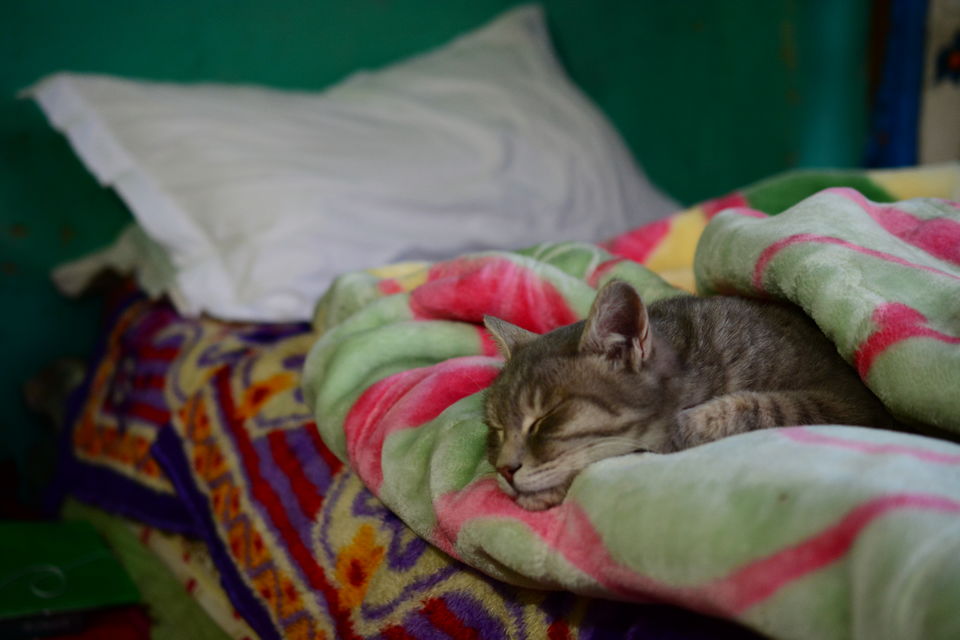 In the evening it was time for chalking out a trekking plan and also spending time with the family in their winter kitchen. Kitchen is a very cozy place during Ladakhi winter and a lot of time is spent here sitting and chatting. So this is the best place to meet the entire family.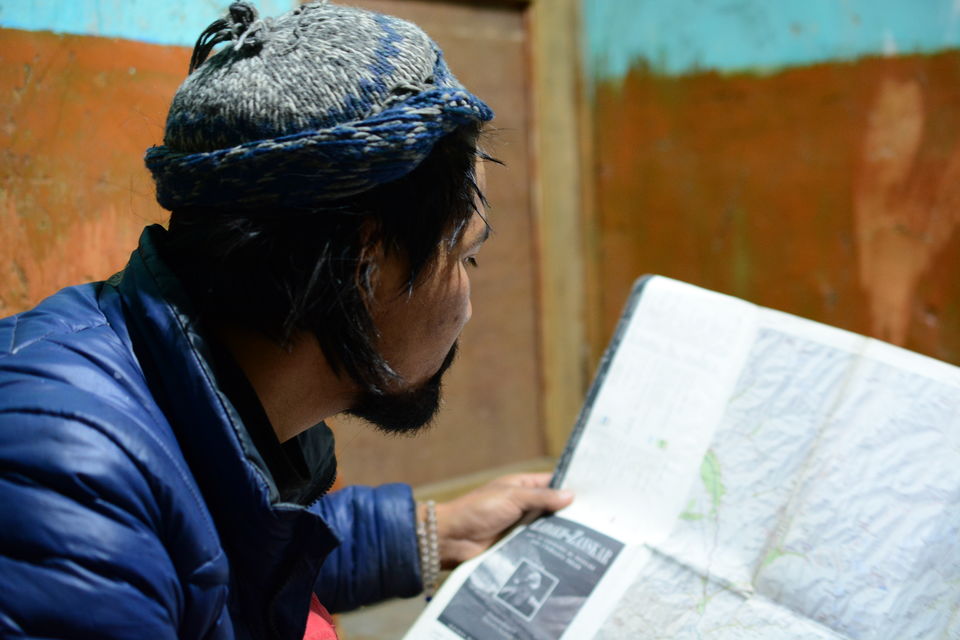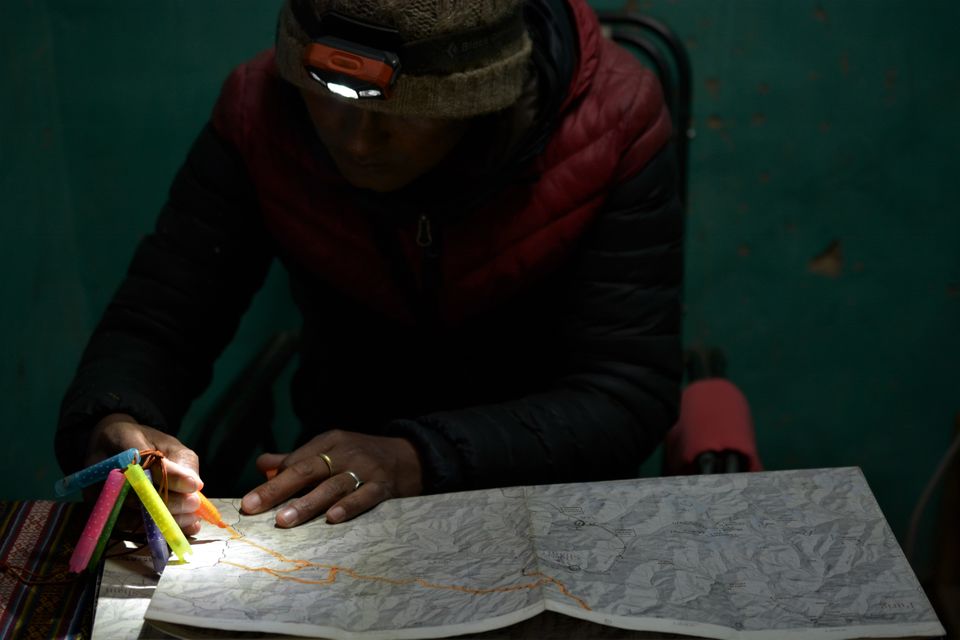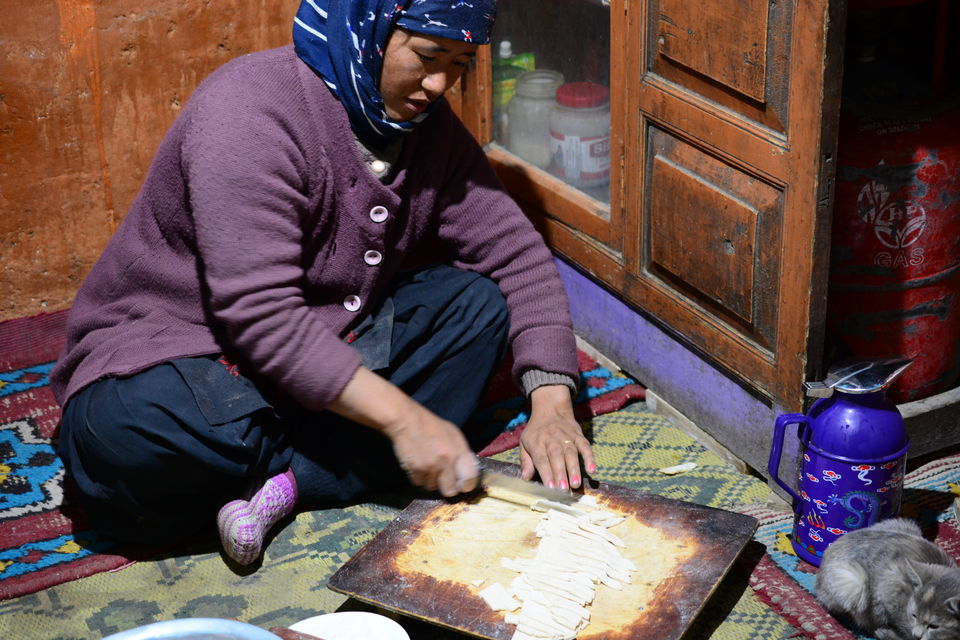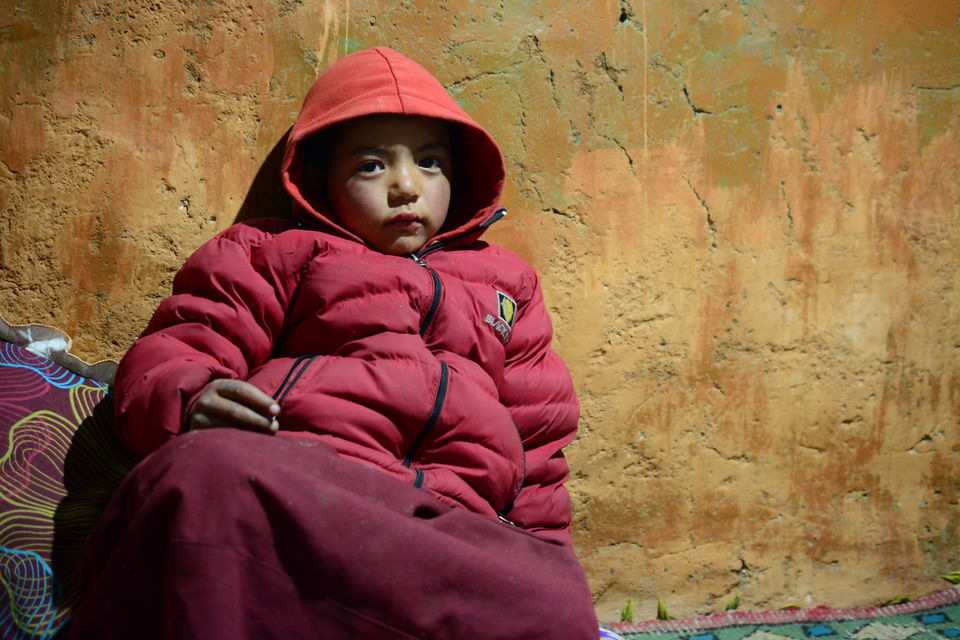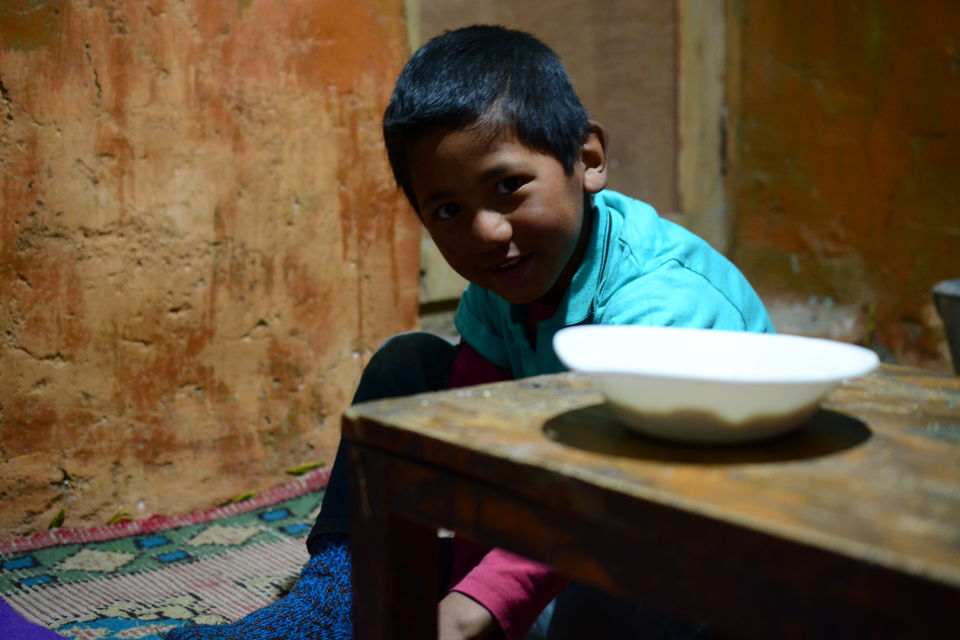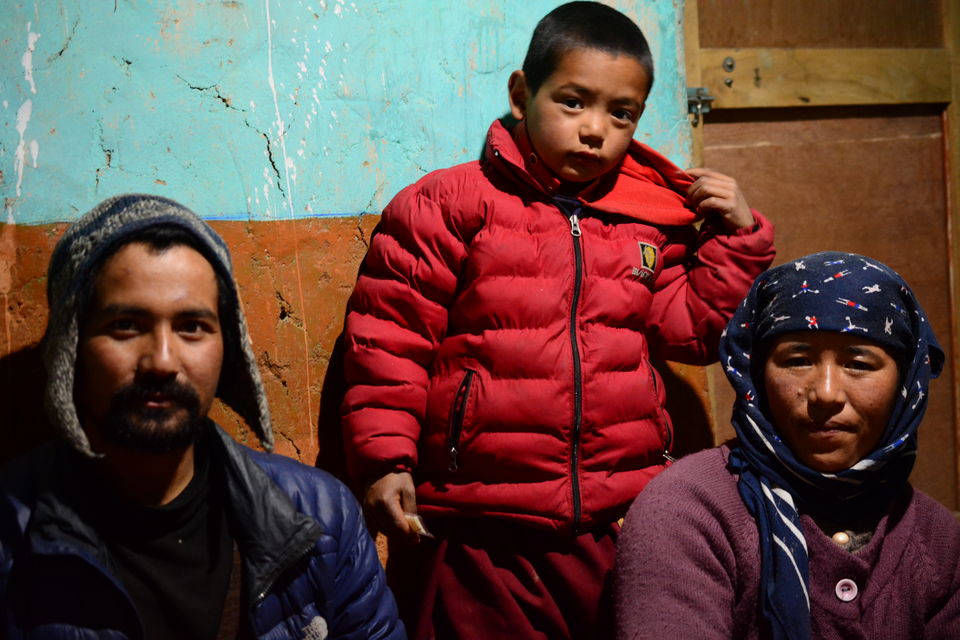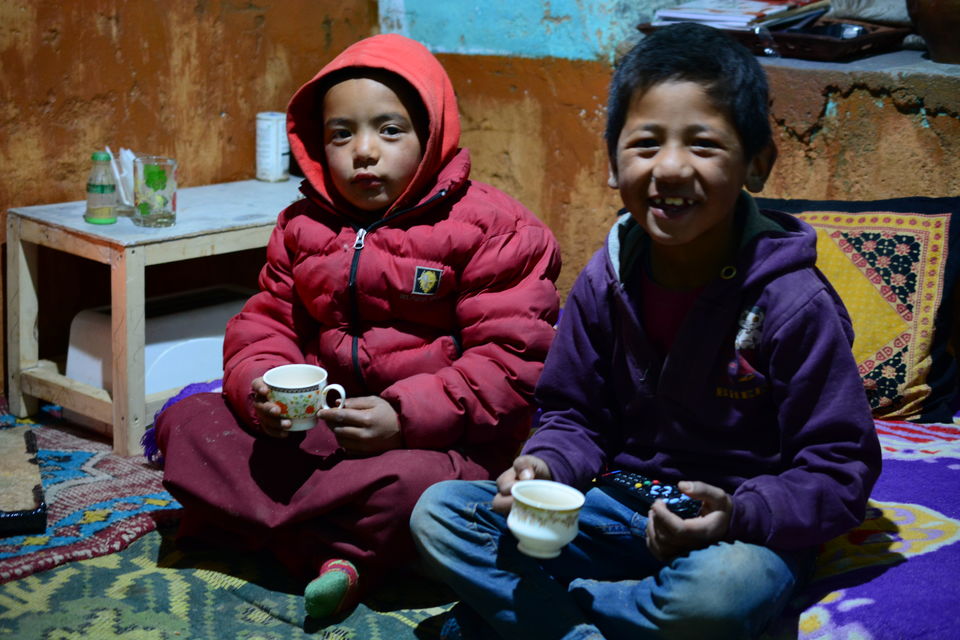 Brought up in a tropical climate, words like snow and freezing always fantasized me and that was one of the reasons i was here at this time.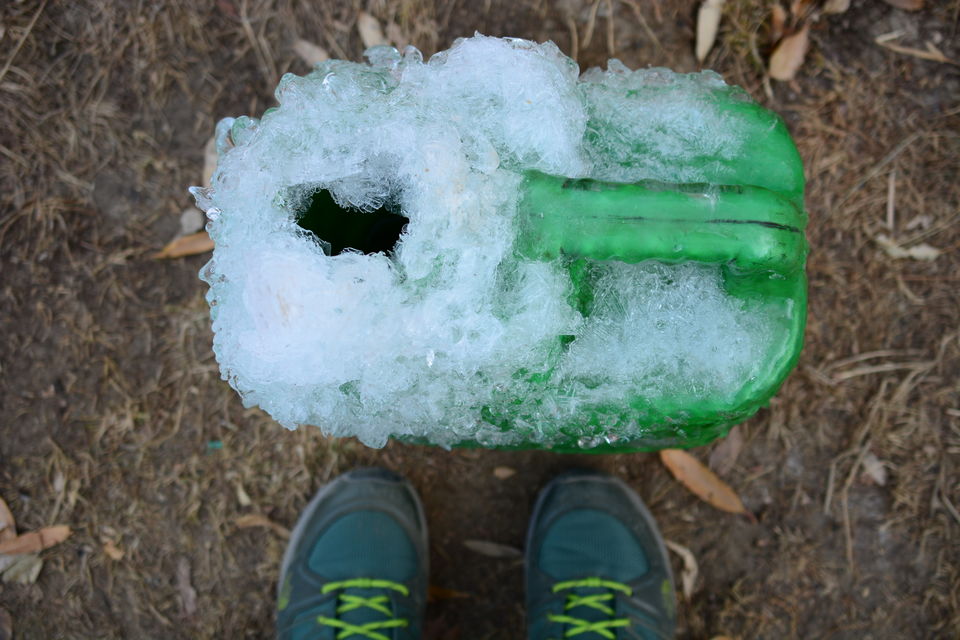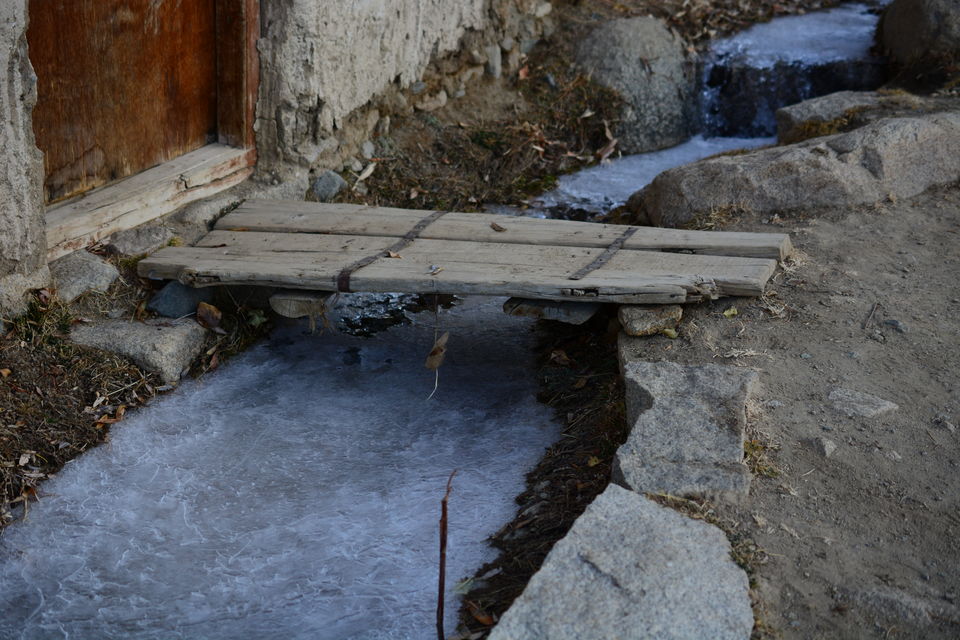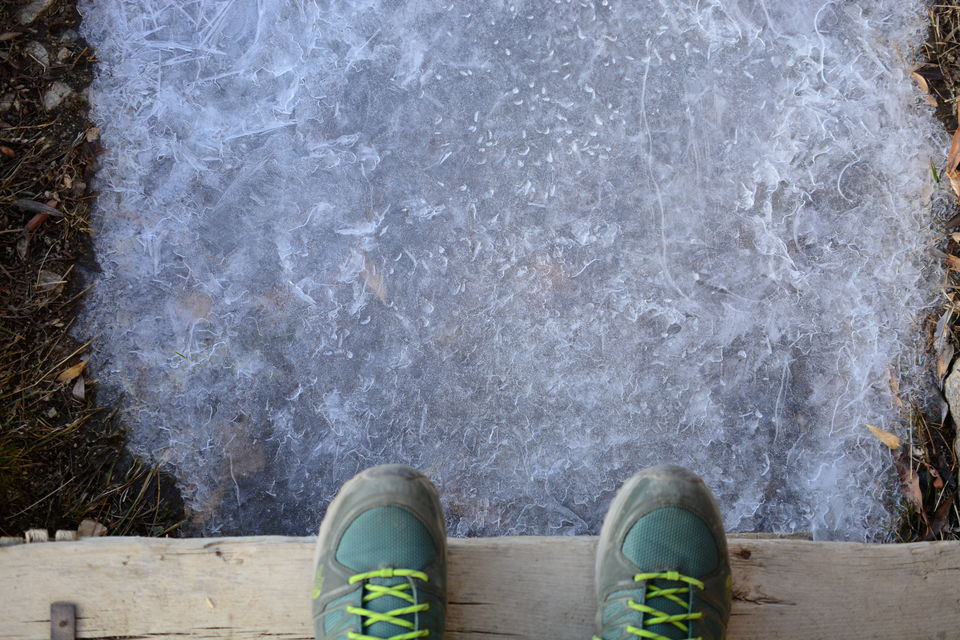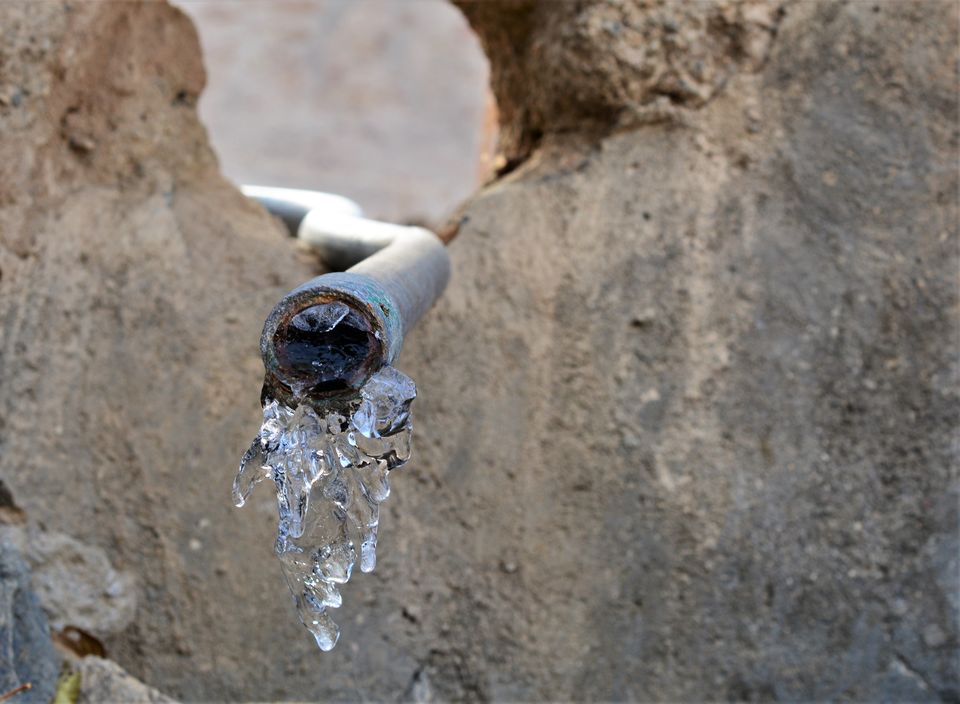 I lazed around the house for four days before we started our trek. Mornings were lazy, so was the rest of the day. Stanzin would prepare breakfast and tea, while i moved around and took some photos.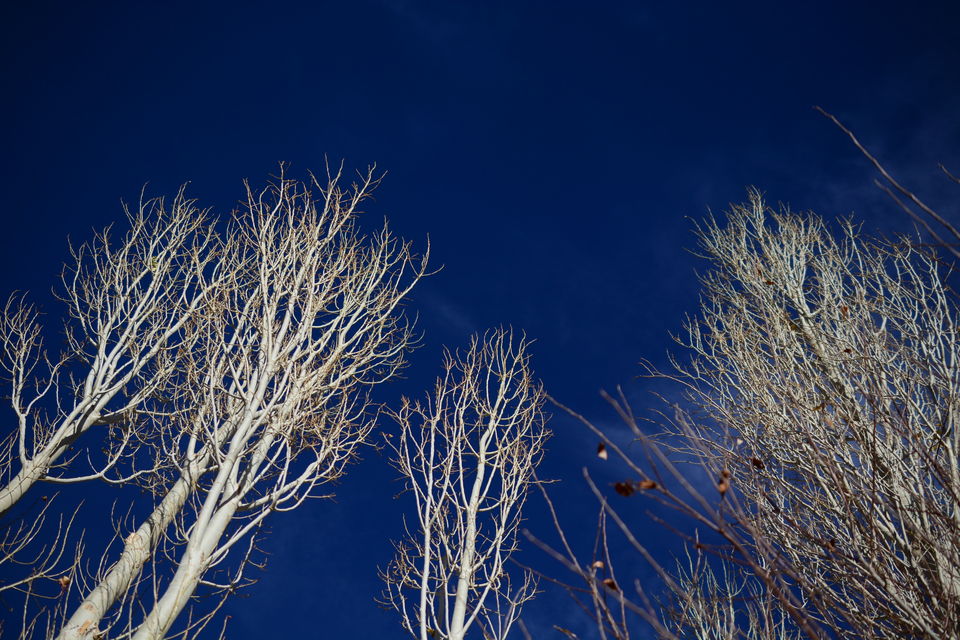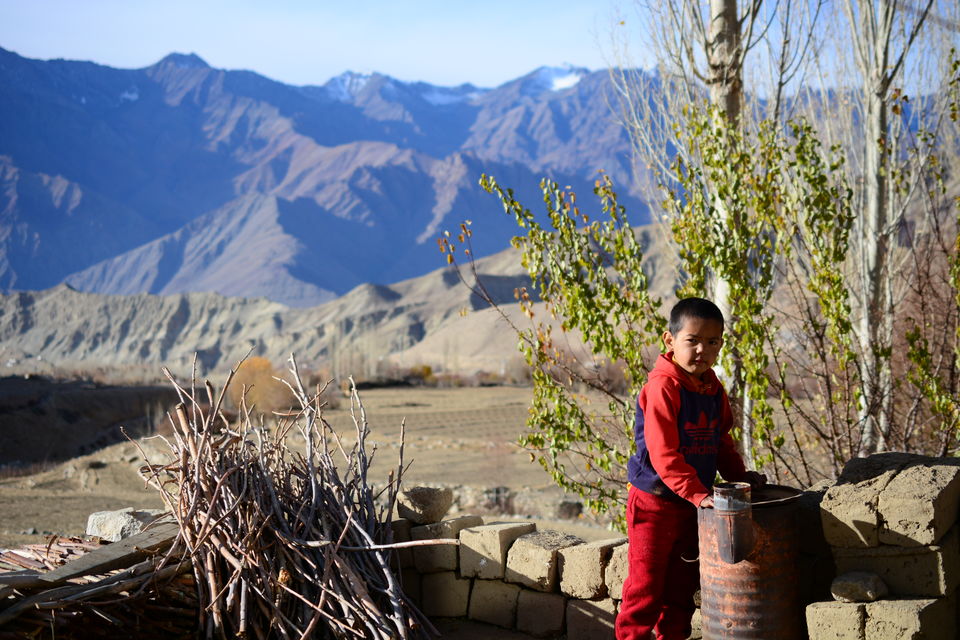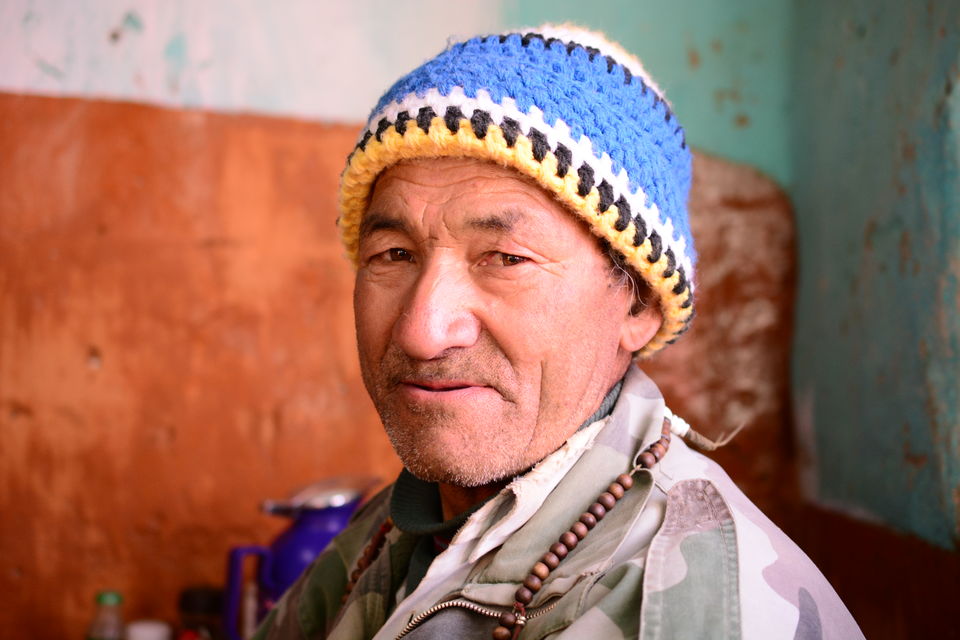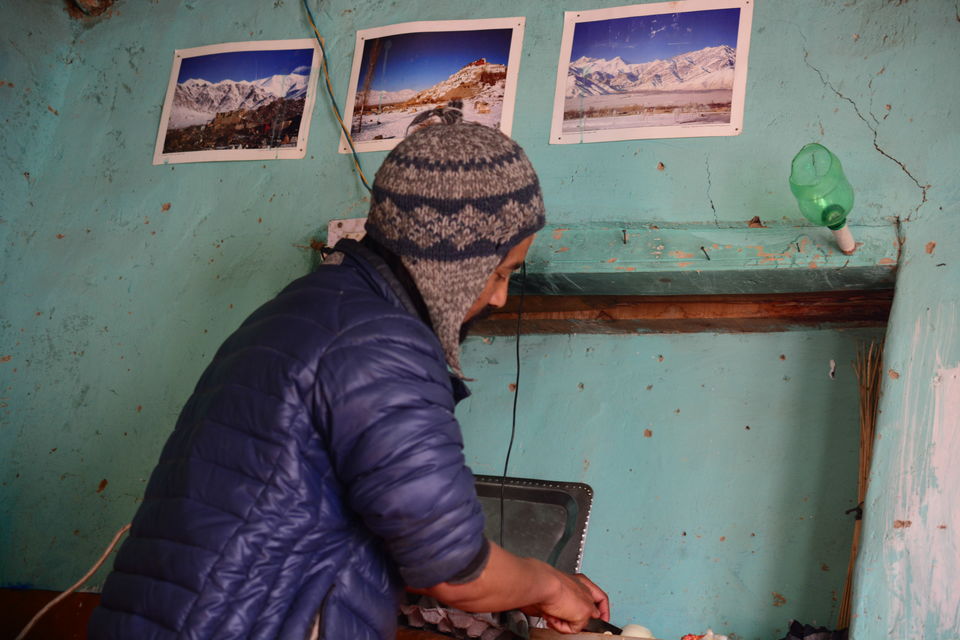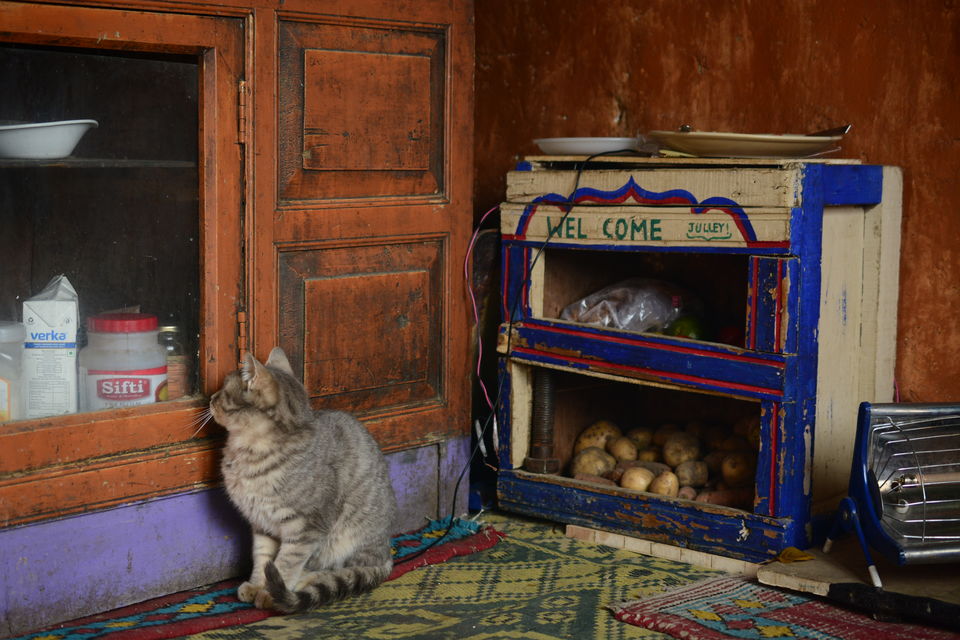 It is important to mention here that one of the first thing you might notice is how people treat you here. I recall this person carrying a heap of grass, stops by me to say hi and ask about me- If i were to carry that heap of grass, i might not talk to anybody on the way. Most people seem content with their life.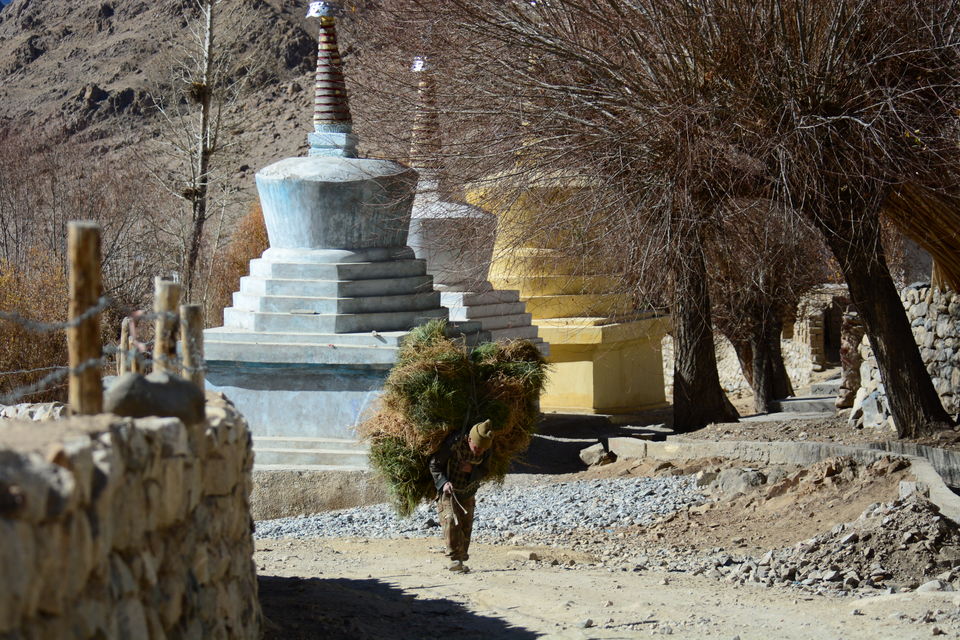 Late afternoon, Stanzin accompanied me to the nearby hills, where i saw wolf trap, which was used in the past to set trap and capture wolves that attacked the village.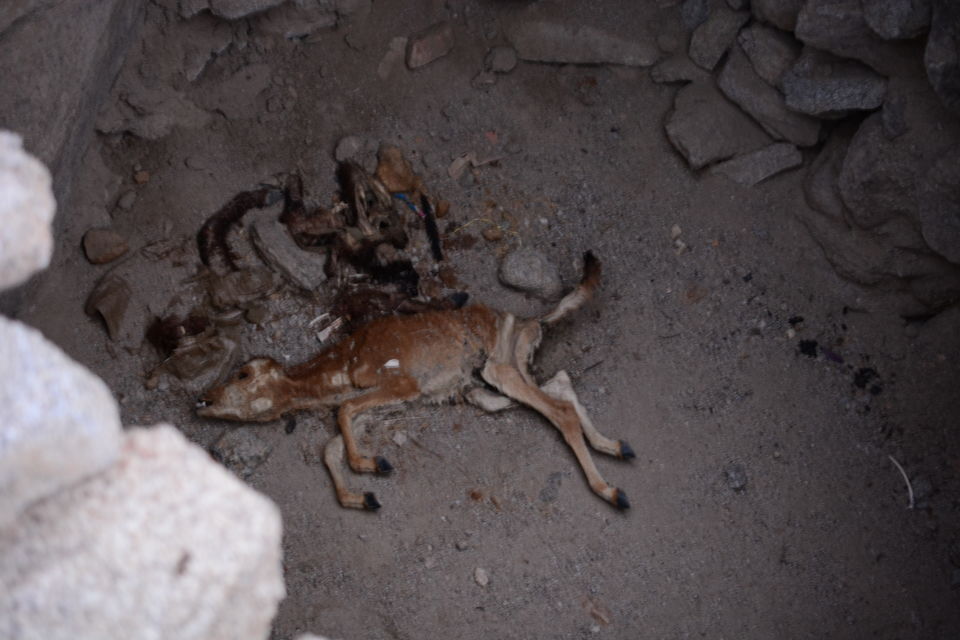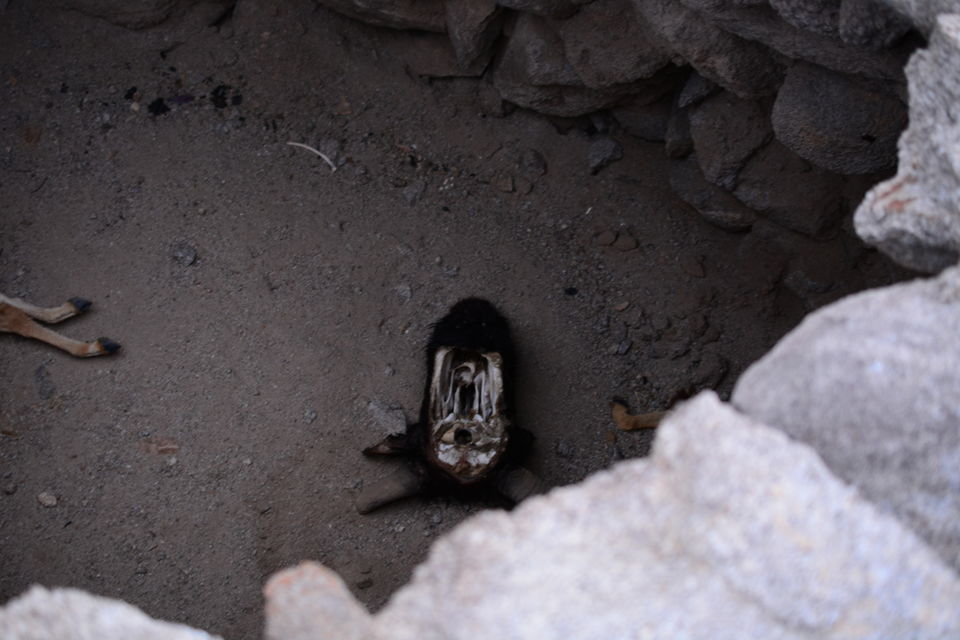 Places around the house are beautiful and the Monastery is close by. The public toilet looks beautiful in this background, though Indian public toilets are rarely a subject to take travel photos.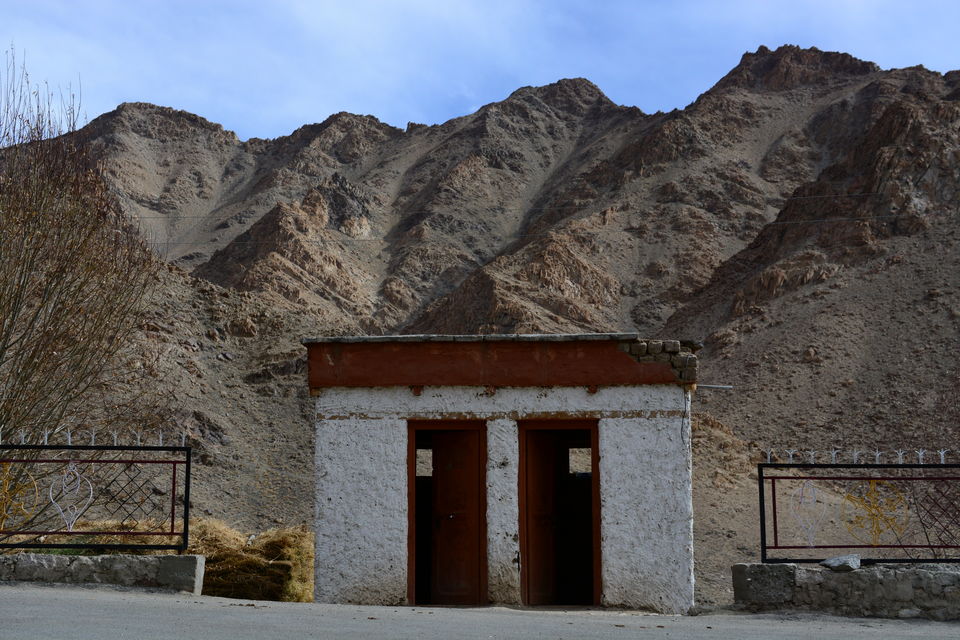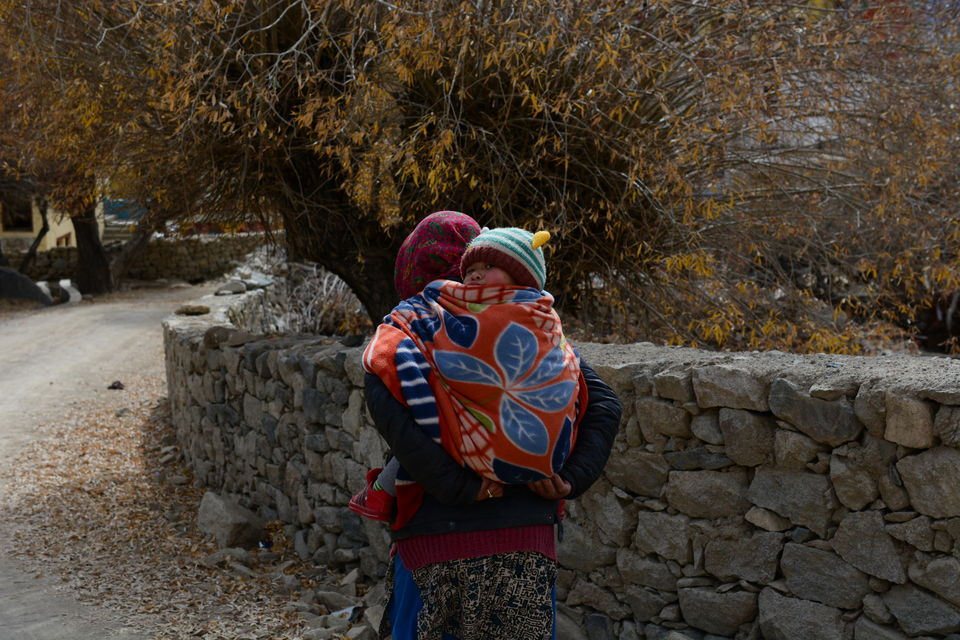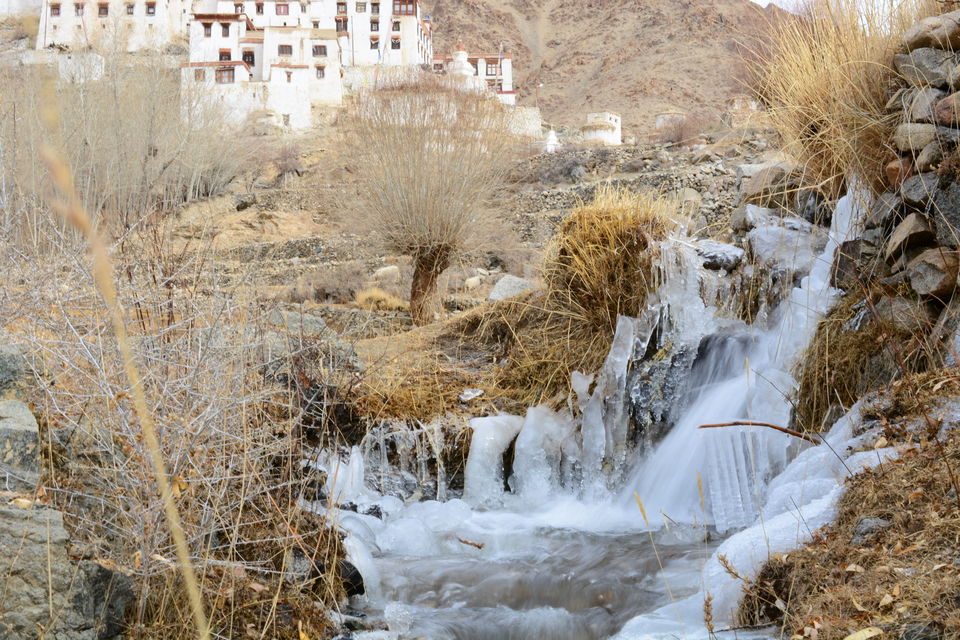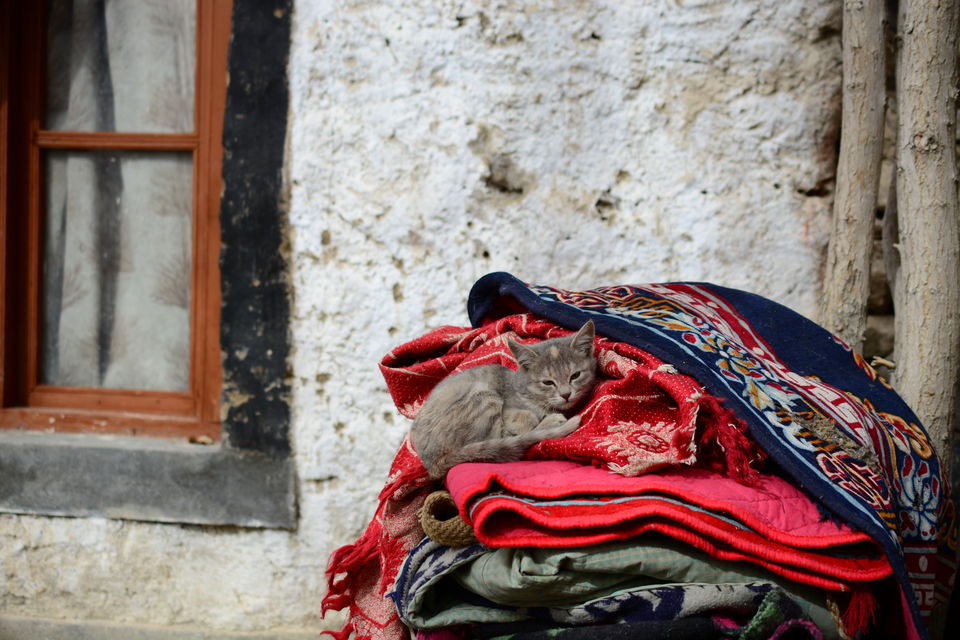 After we came back in the evening, Stanzin cooked momos for dinner, while everyody else rested or played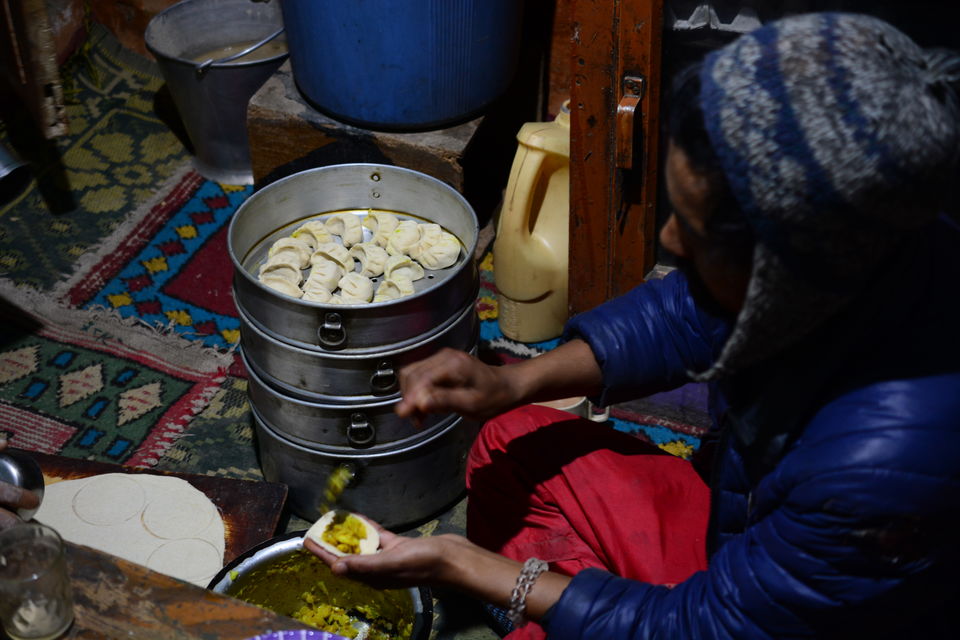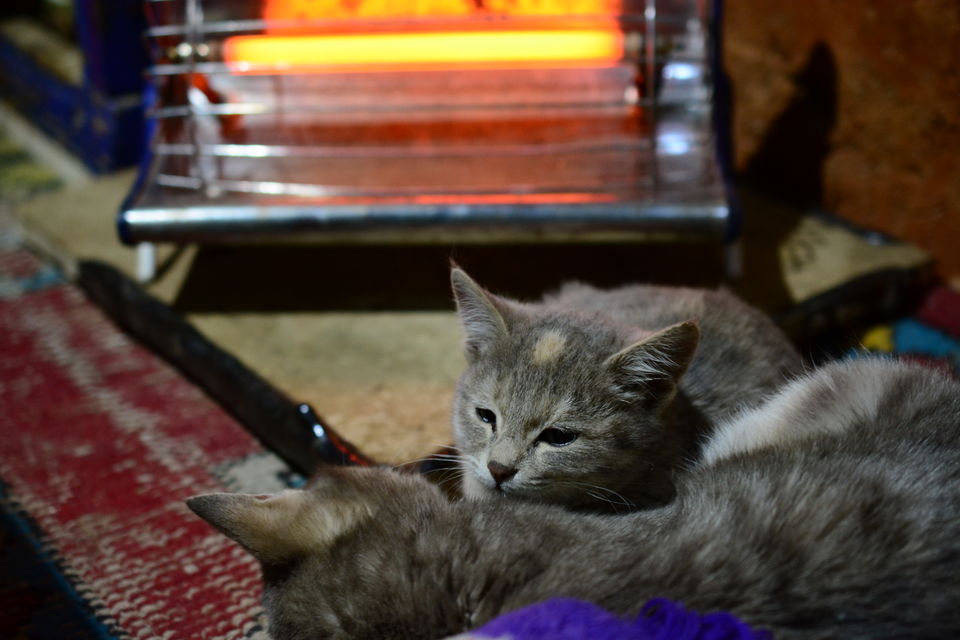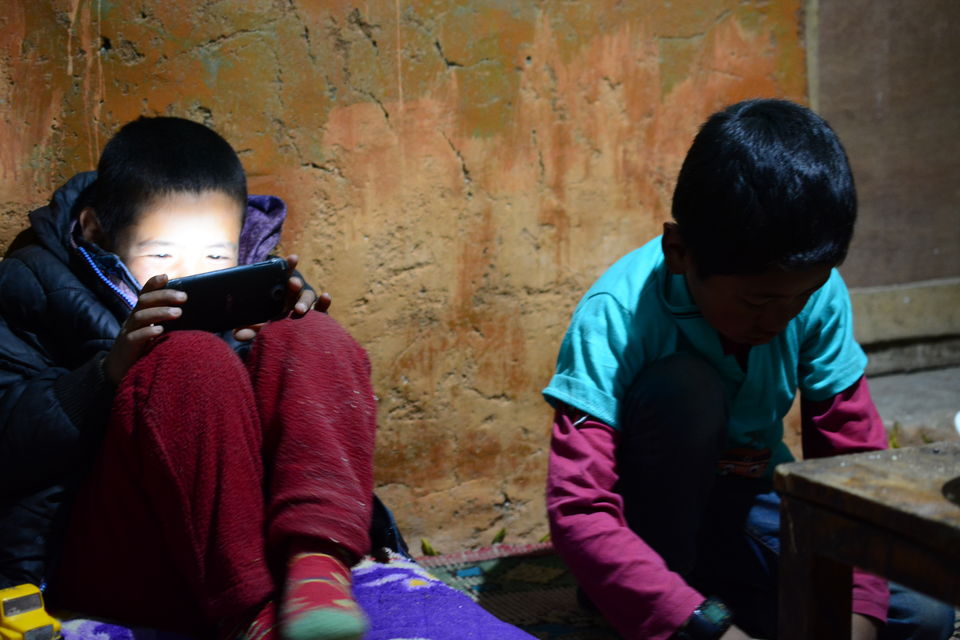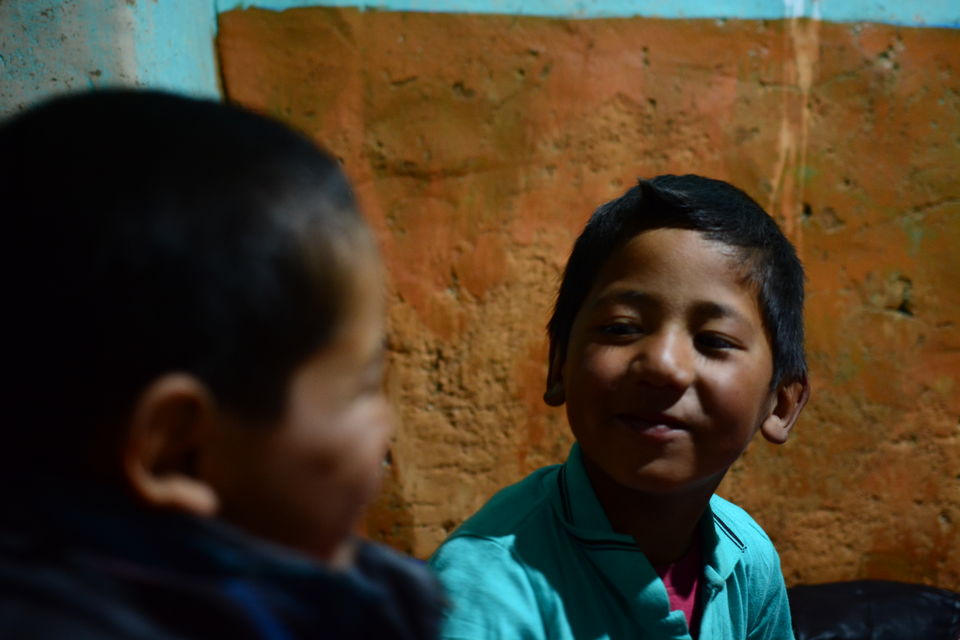 Apart from the birds, frequently seen is Dzo, a hybrid between Yak and cattle.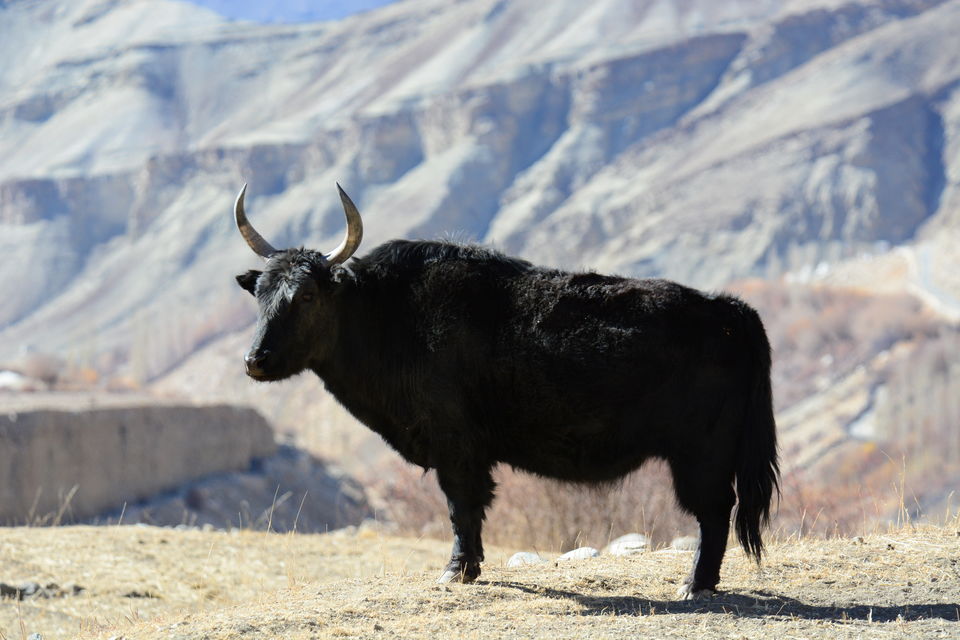 Today Stanzin thought of testing my endurance before he allowed me for the seven day trek. He took me for a very long walk along upper Likir. The walk was beautiful and everything i saw was new to me.
First we dropped his younger son to the monastery school and cricket seemed to be the popular game.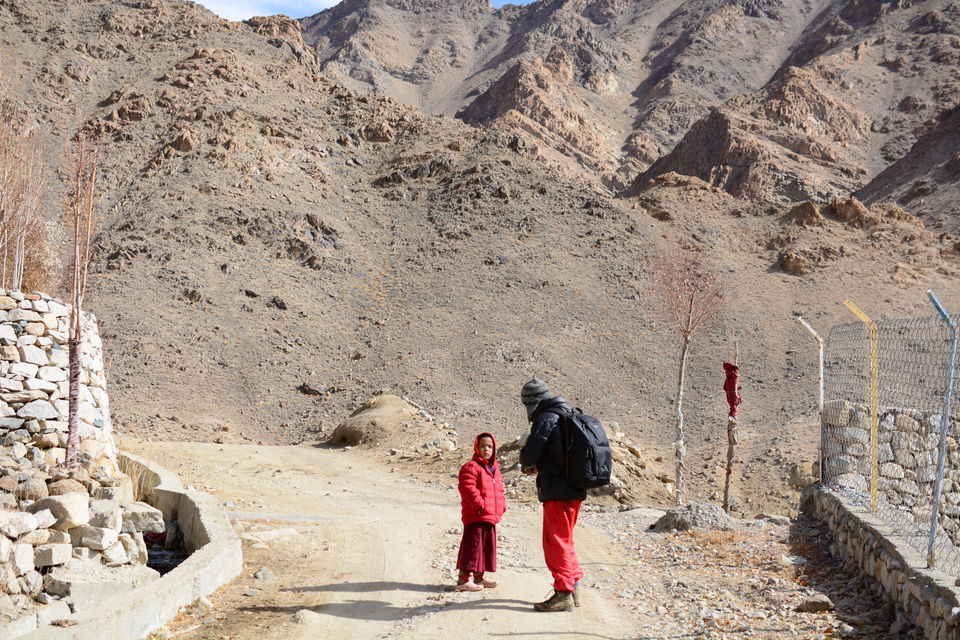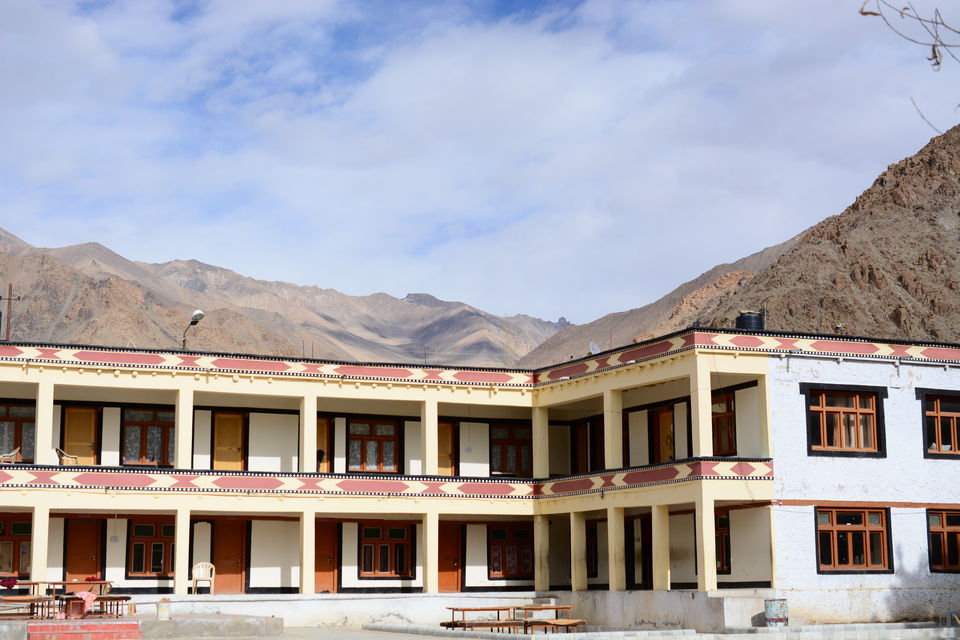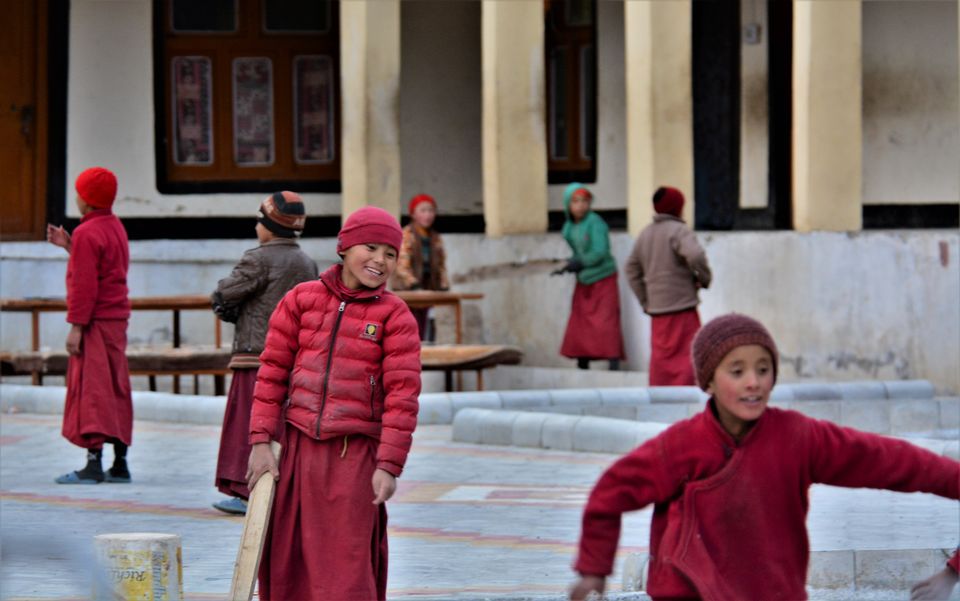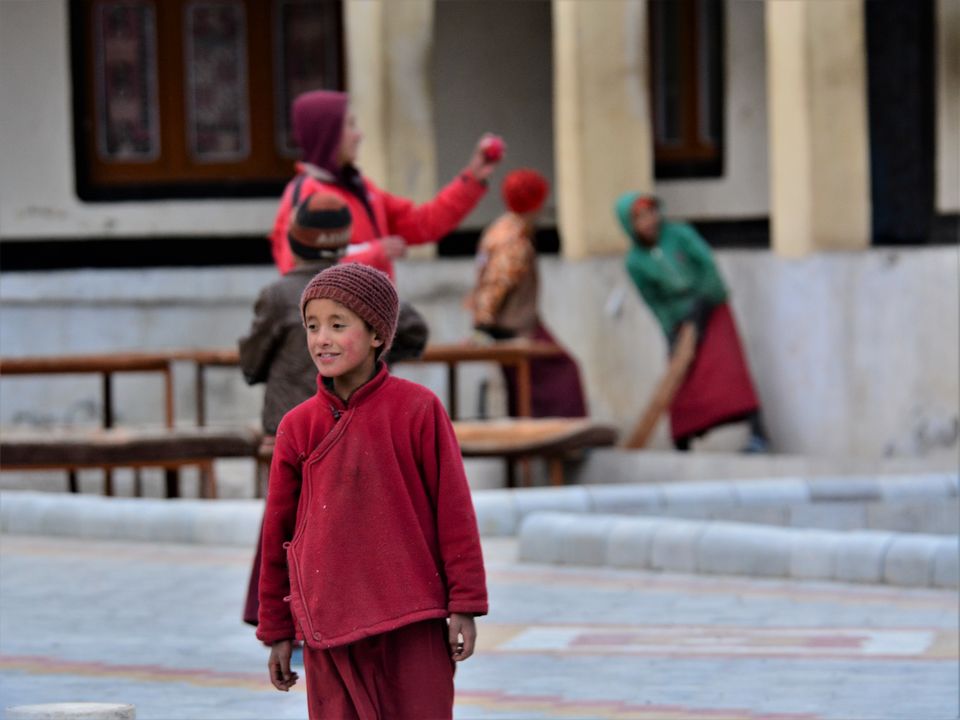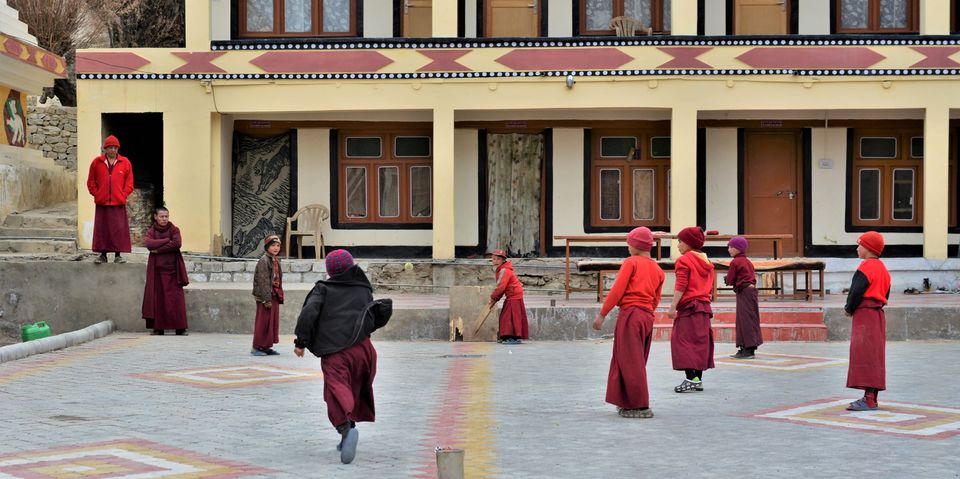 Then we headed for Upper Likir through old villages. Saw some beautiful ladakhi house on the way.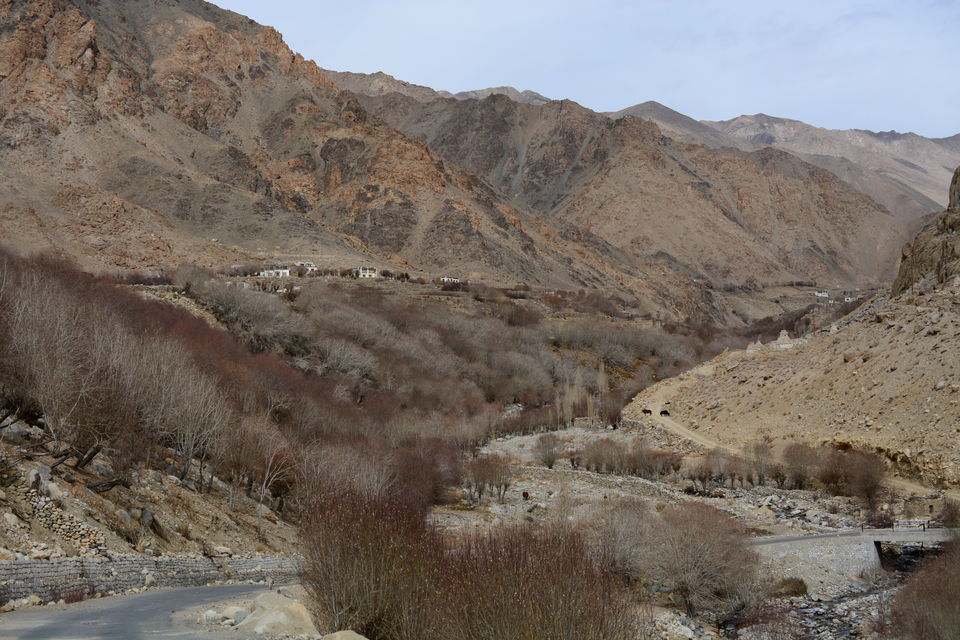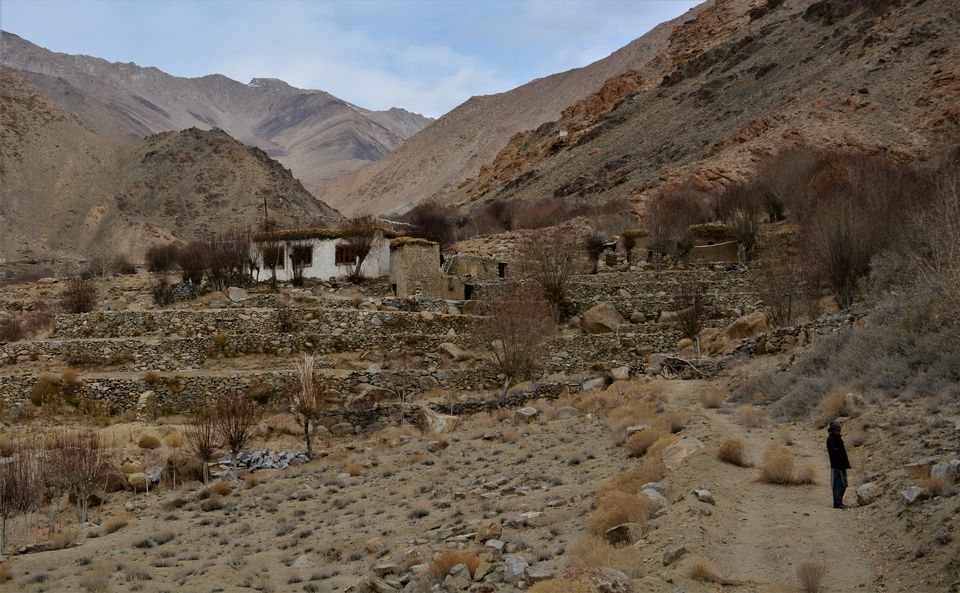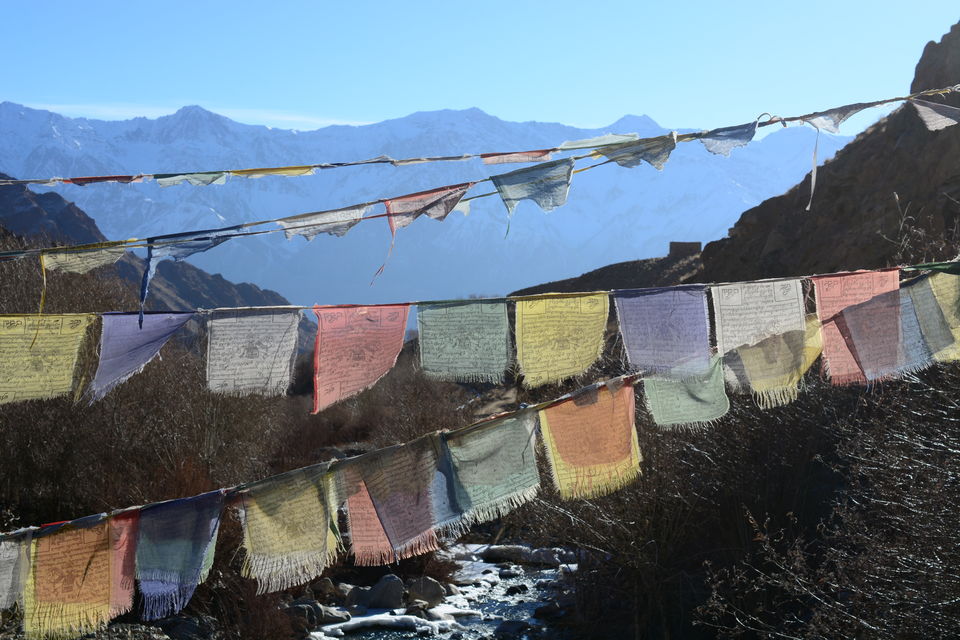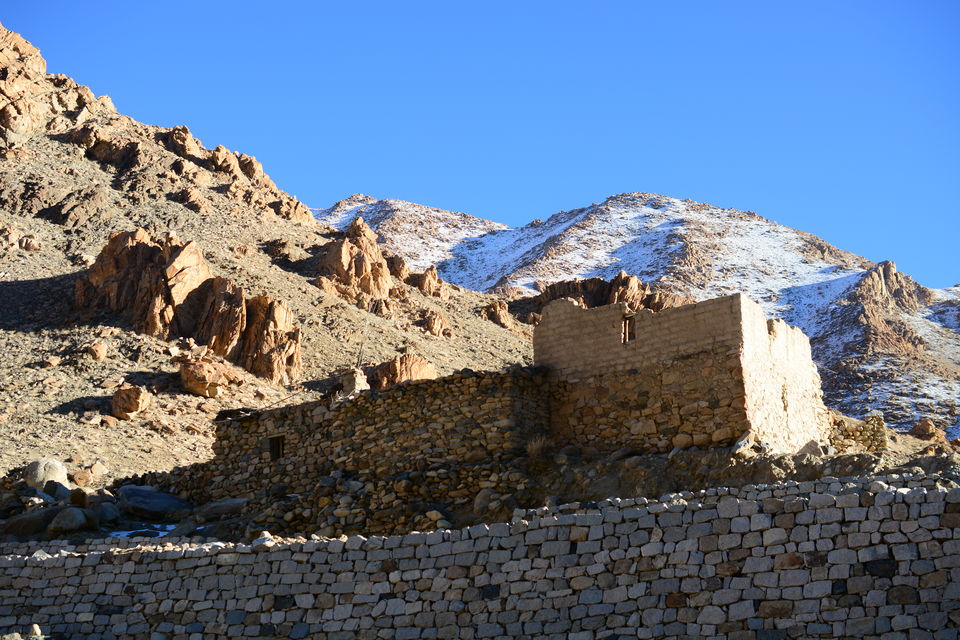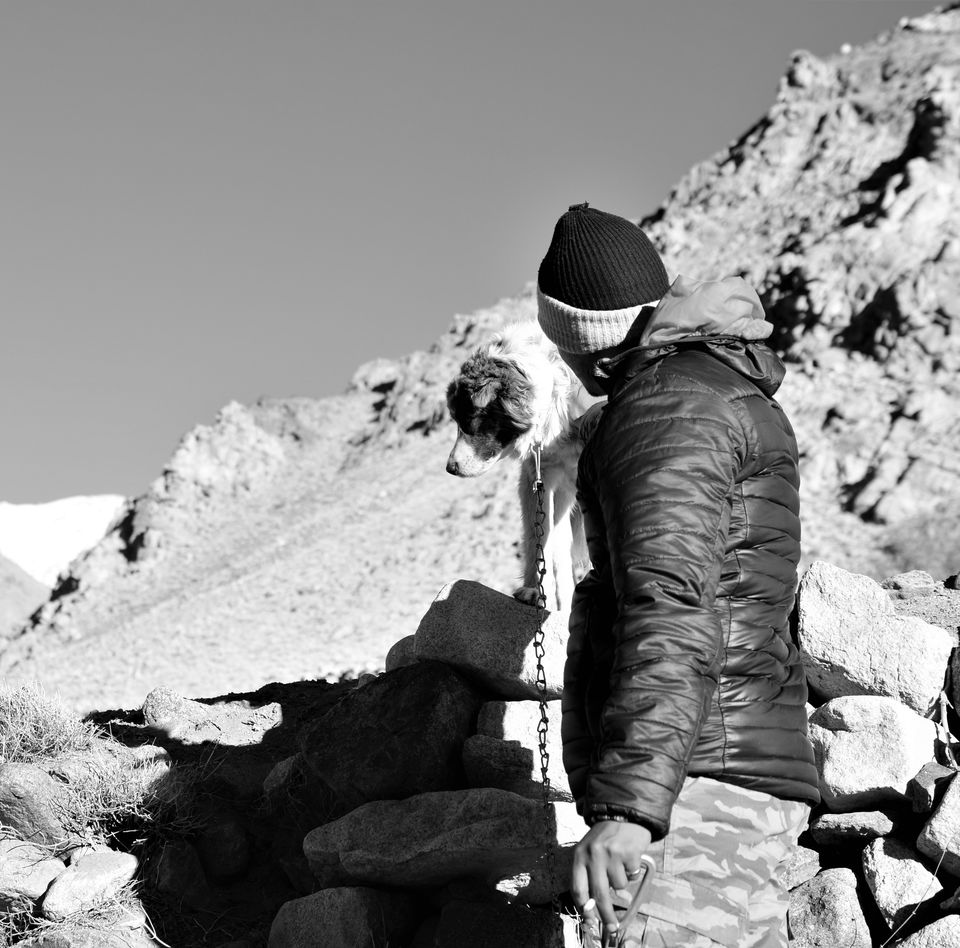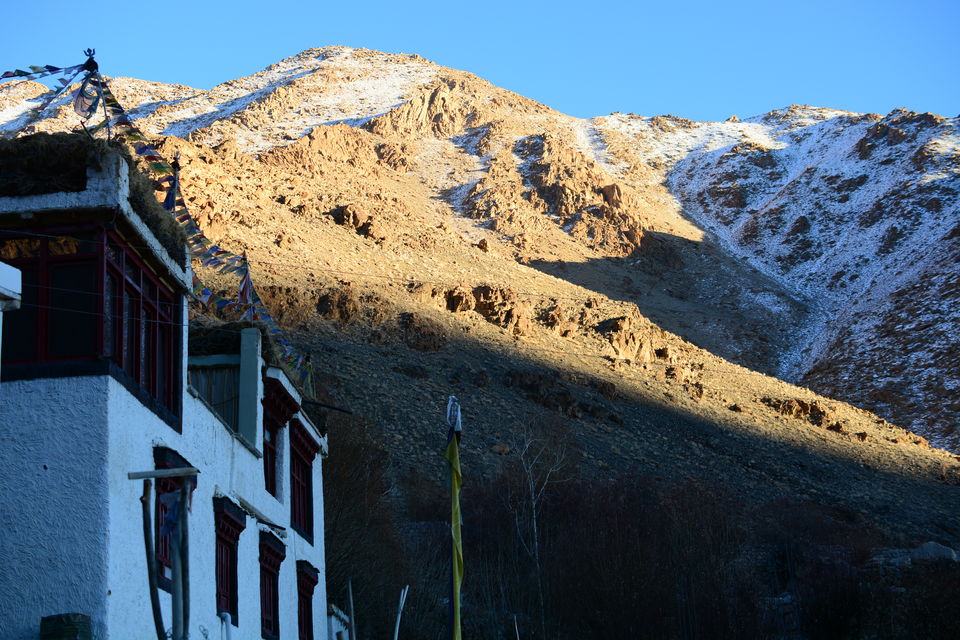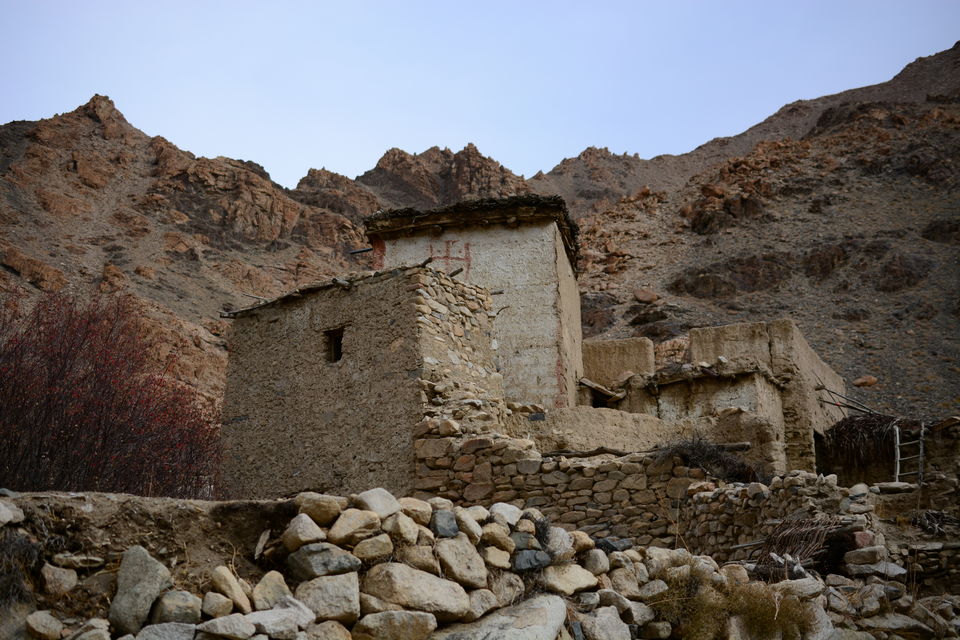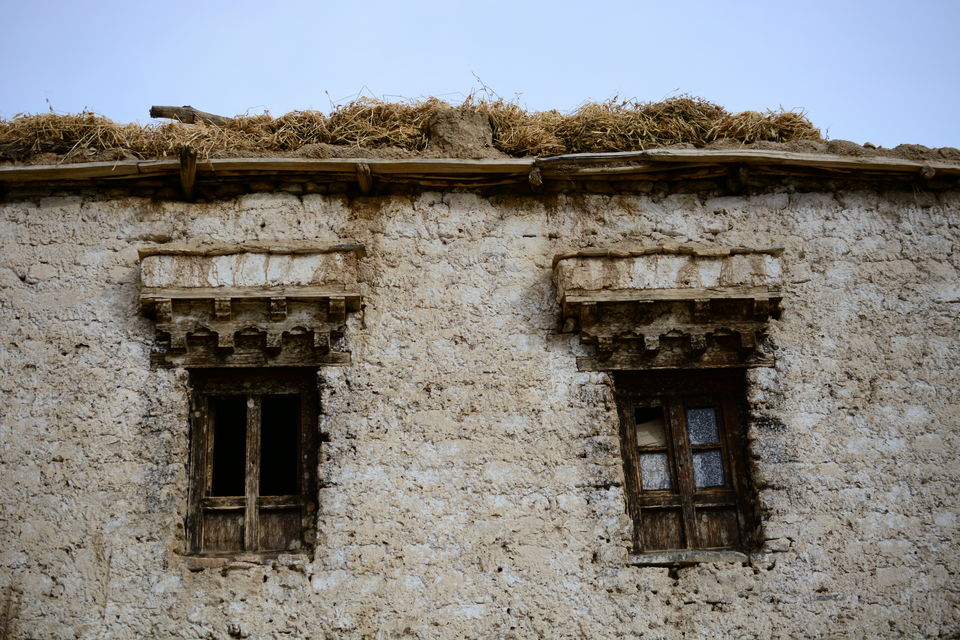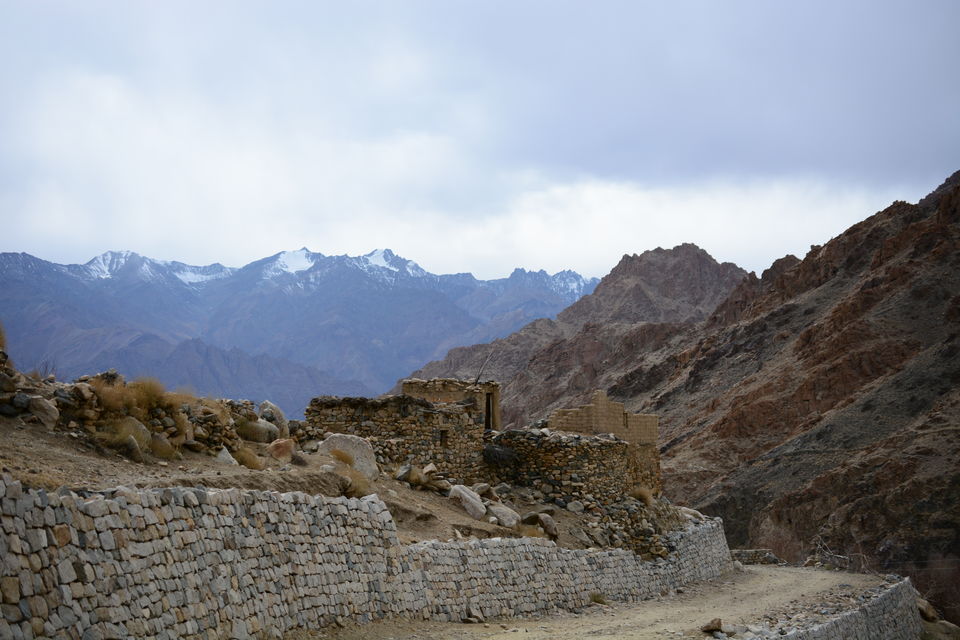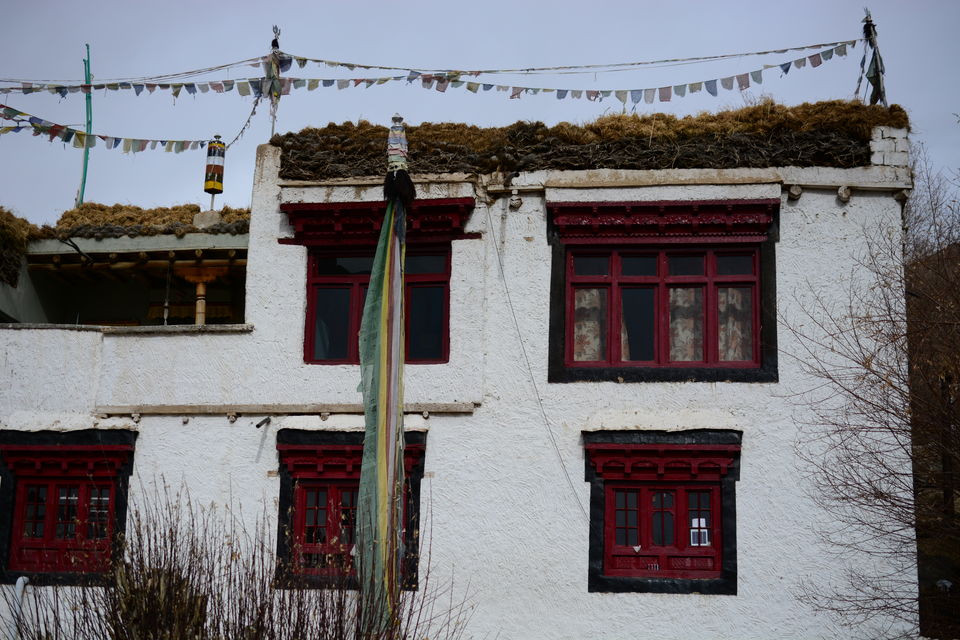 We finally reached a place where we could no more see Likir. There was no sound there apart from the sound of wind. Herders come here in summer to graze their cattle as it is colder here year round. This time around the place was freezing and we had our lunch here.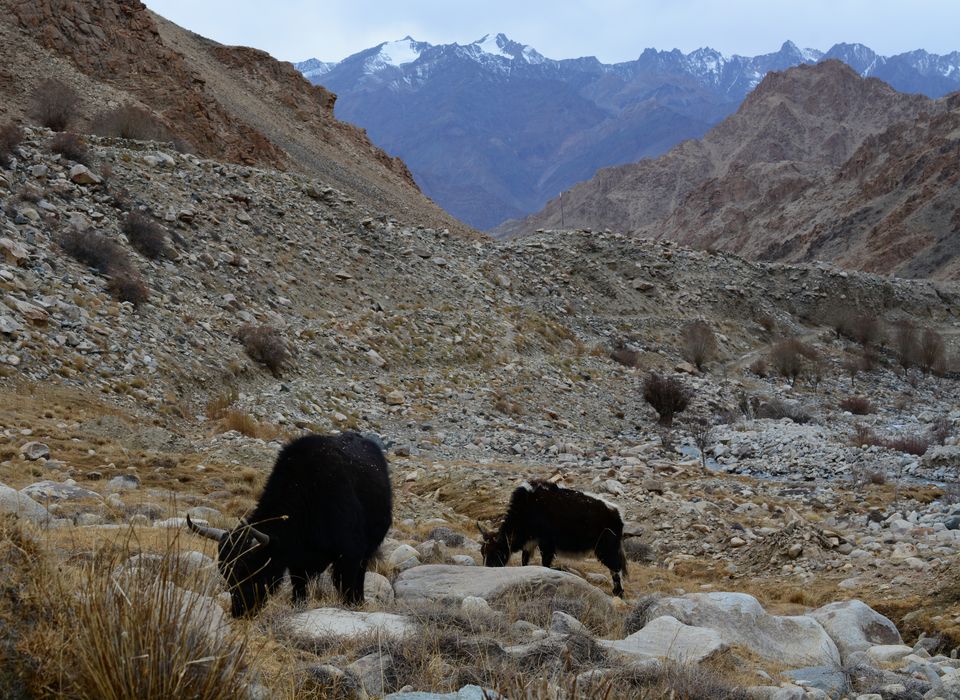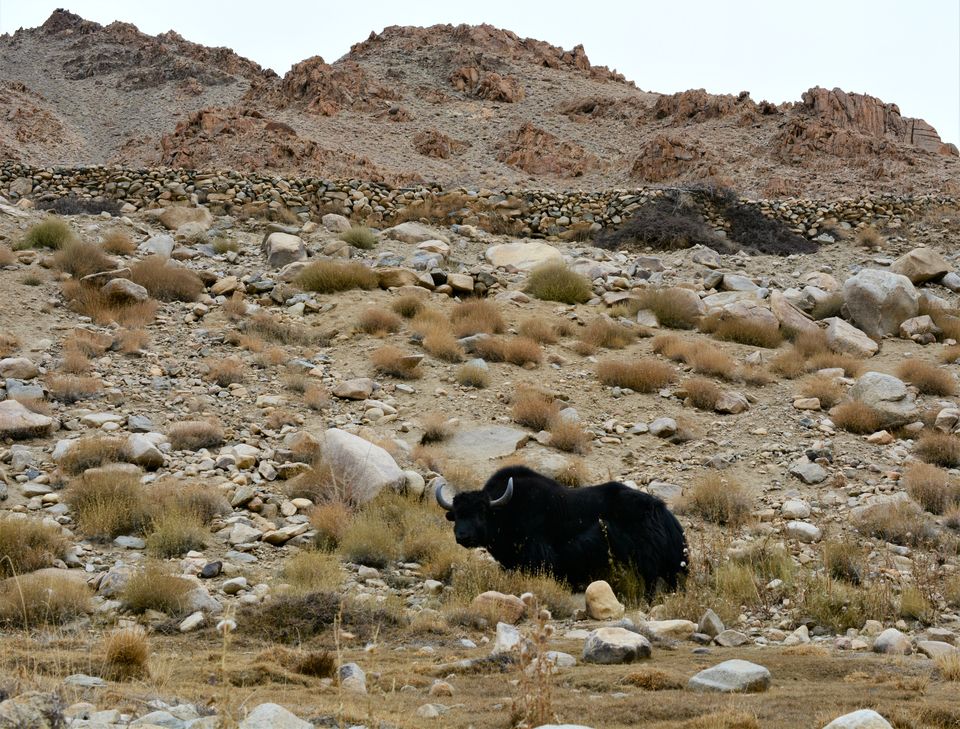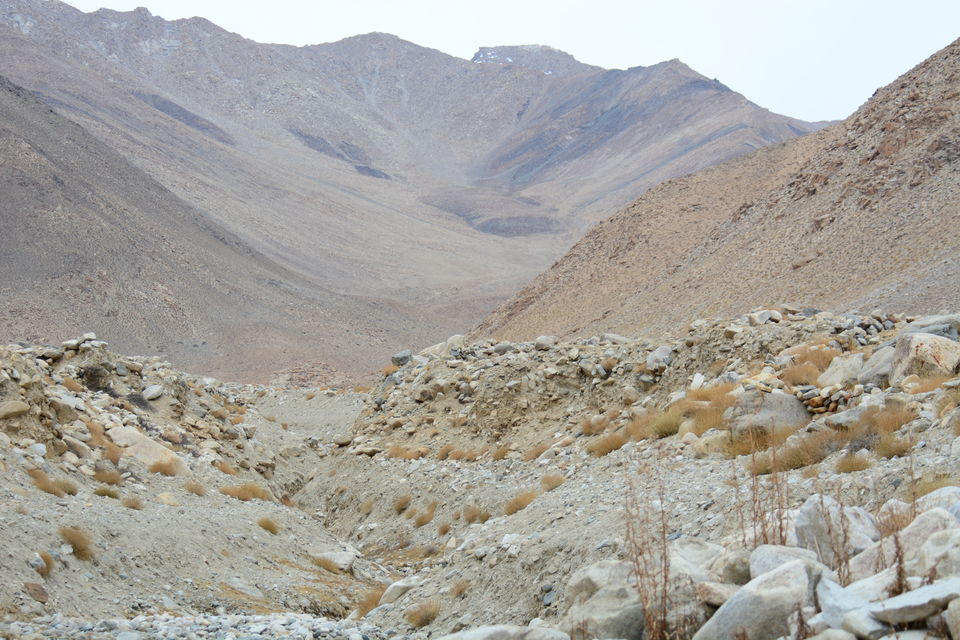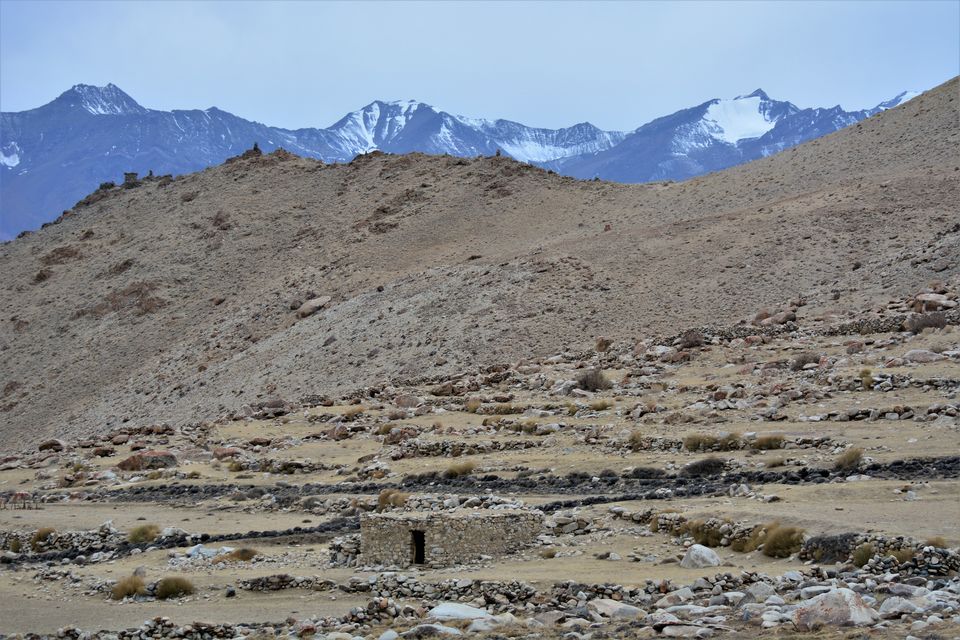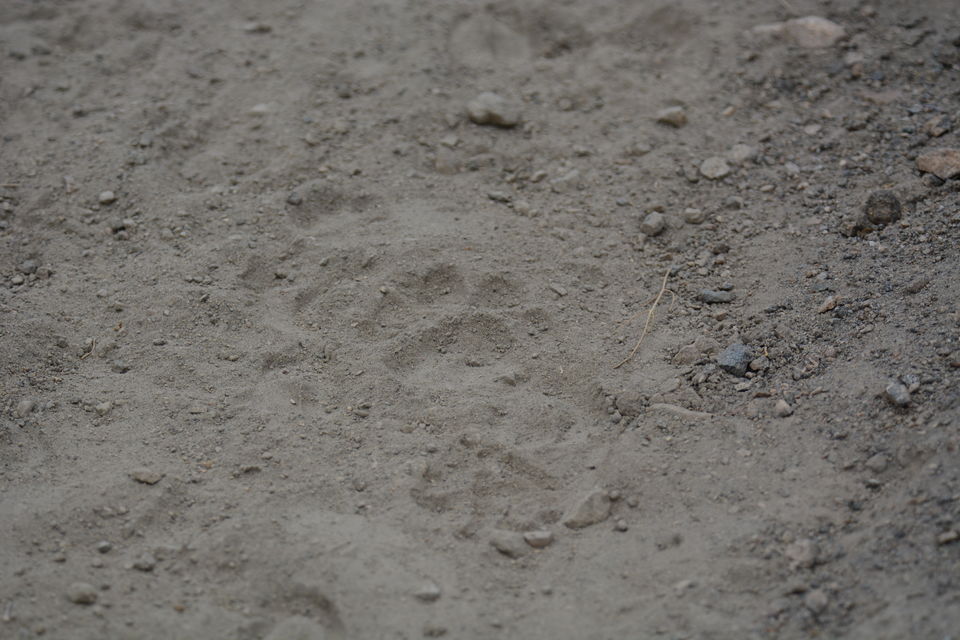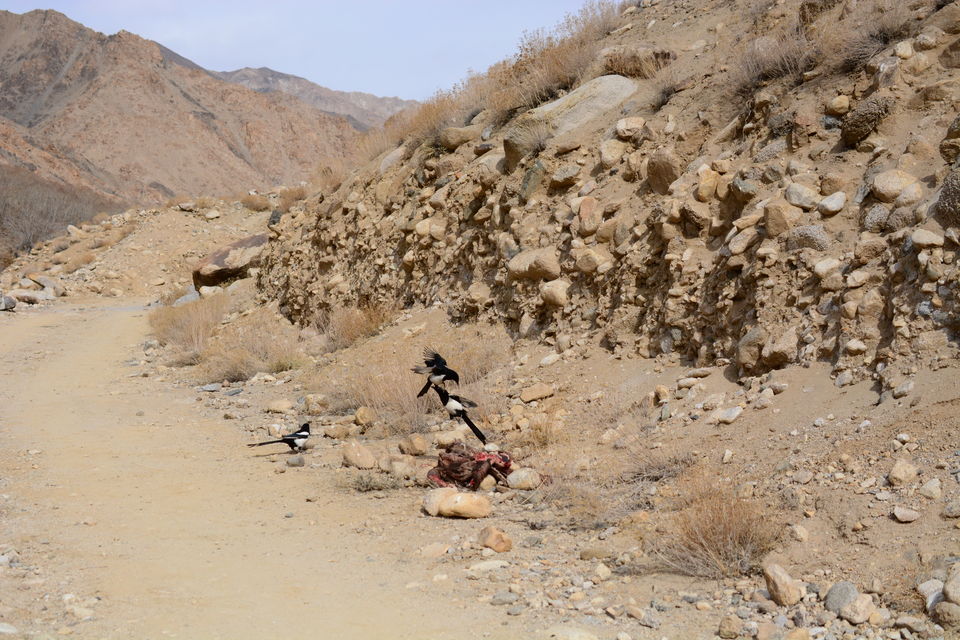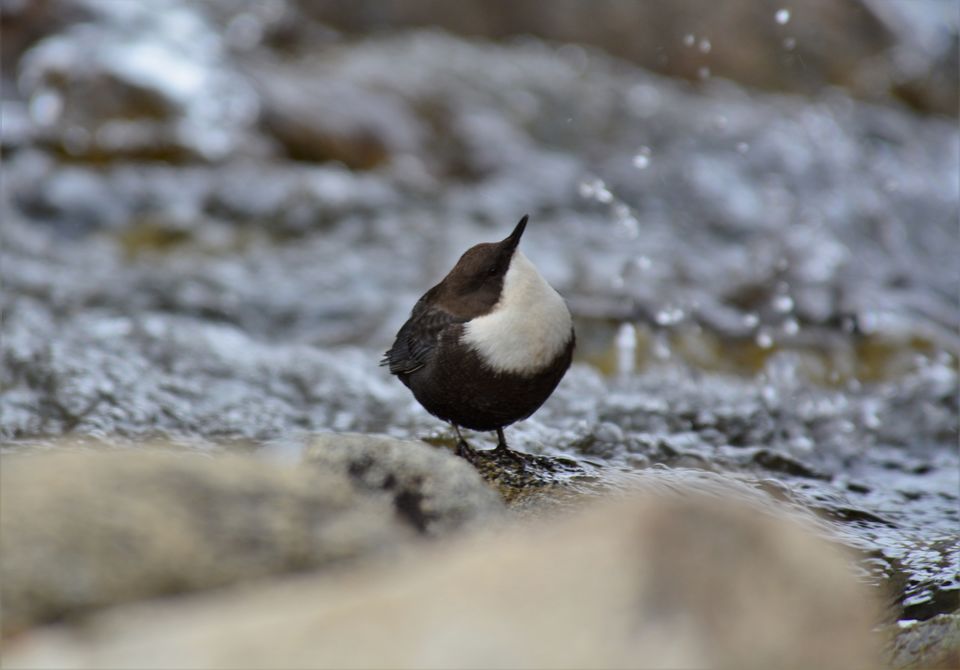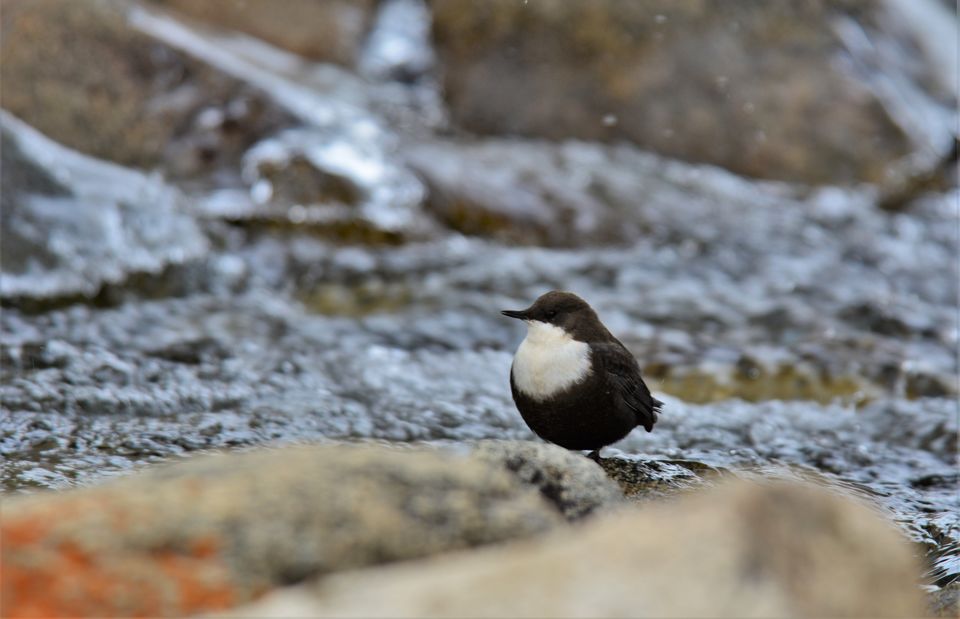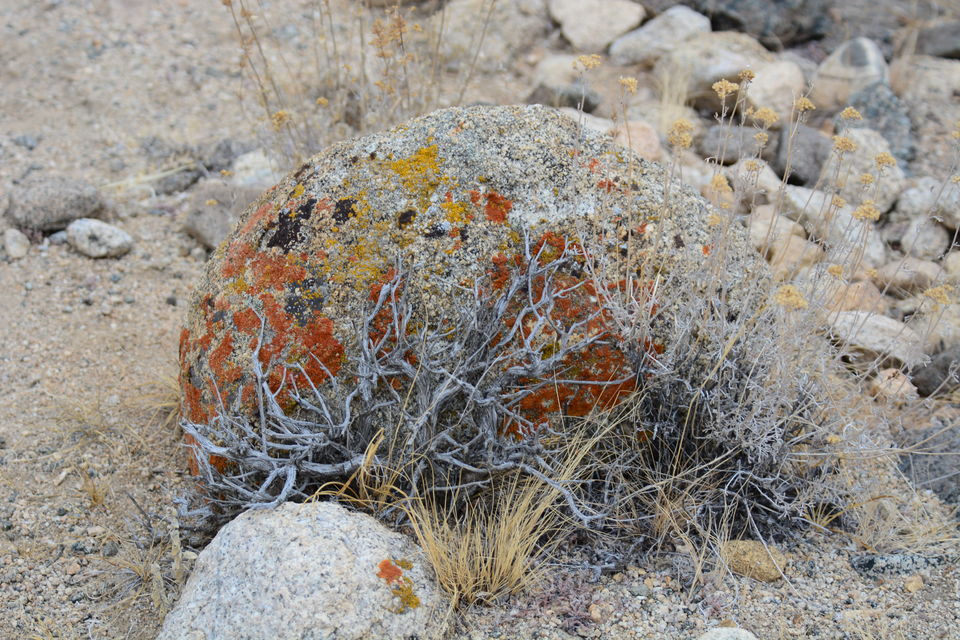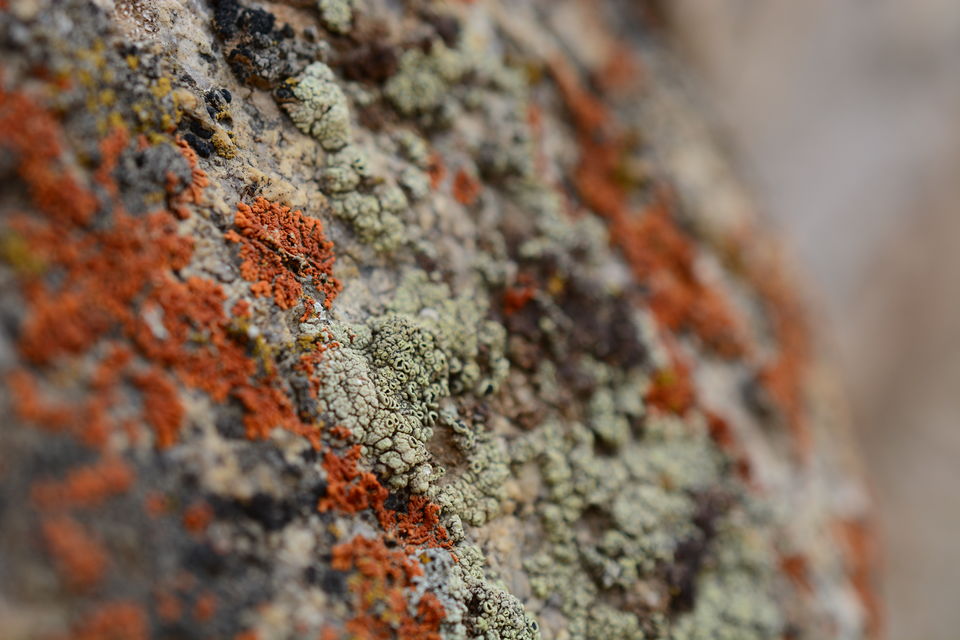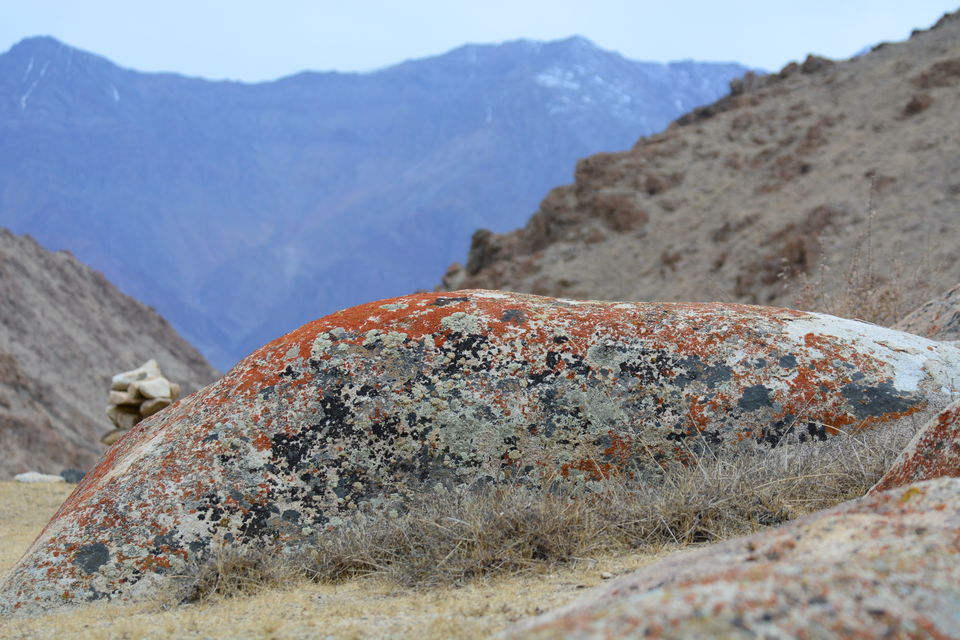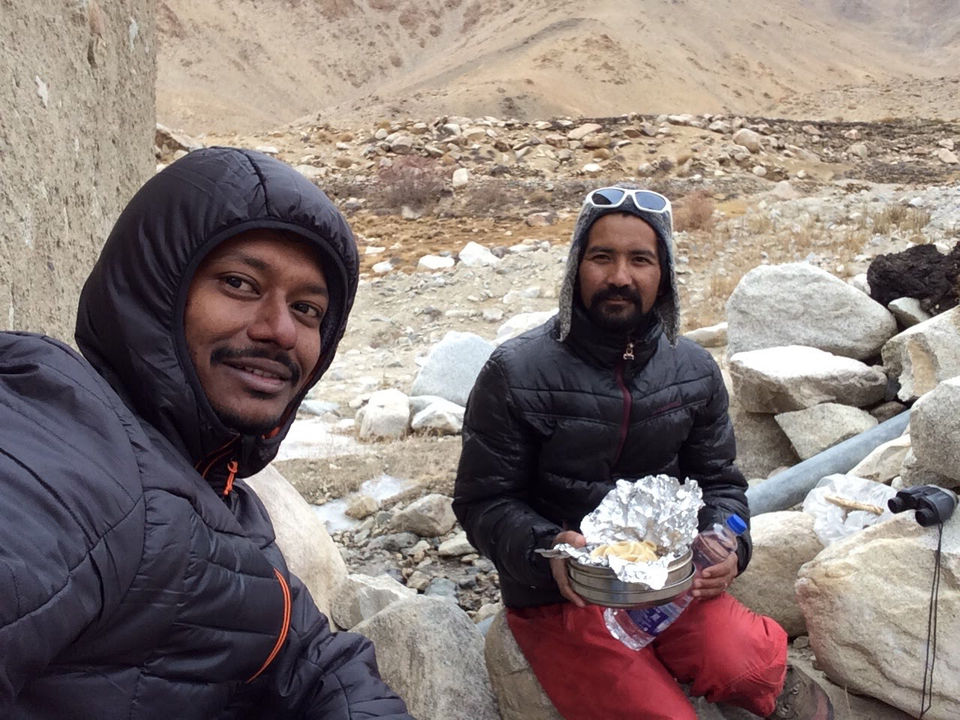 While returning, we saw Likir from a distance and it was absolutely grand.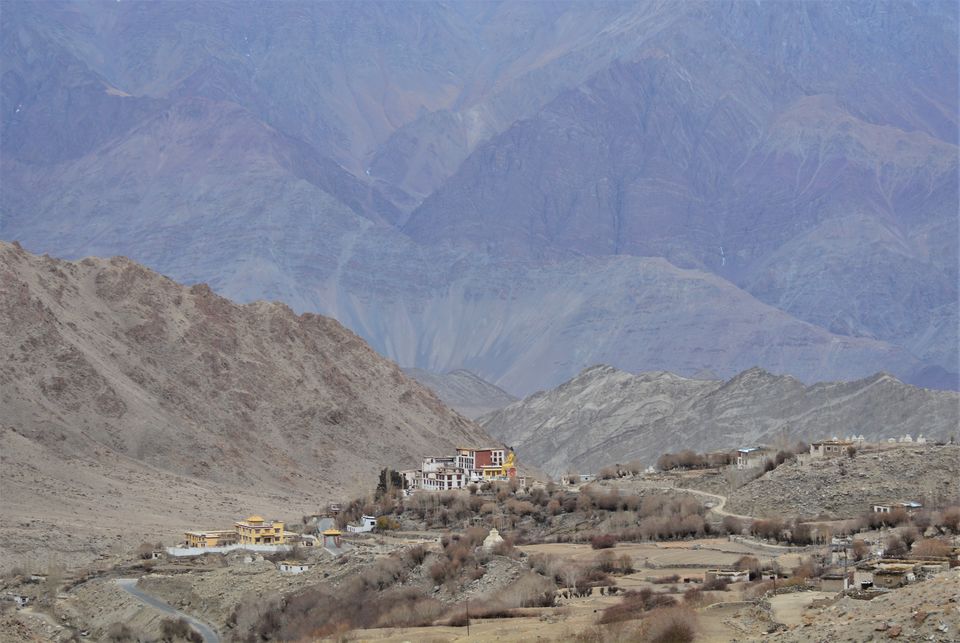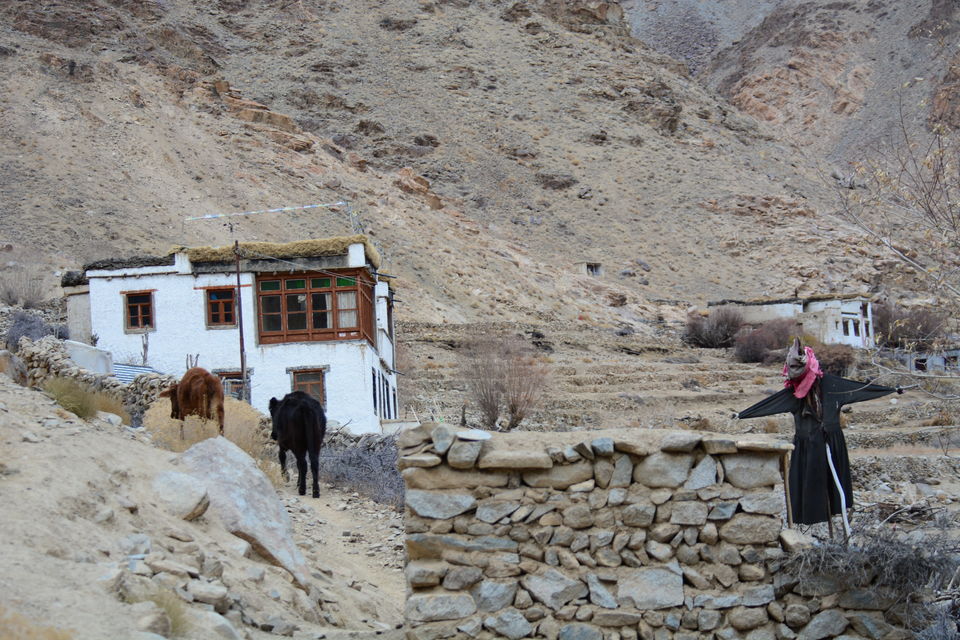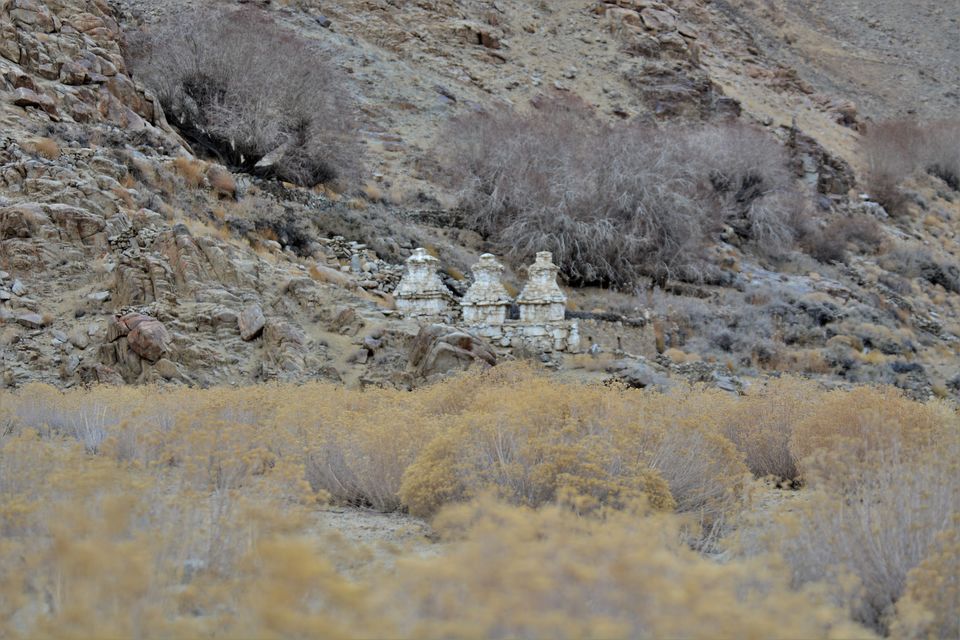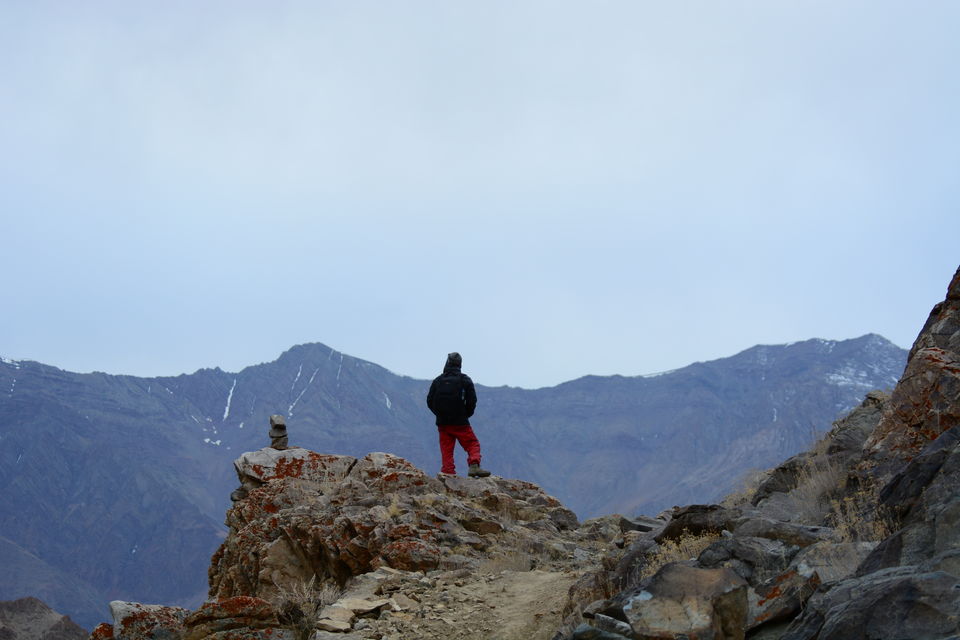 Me and Stanzin spent the entire morning drinking tea and sharing stories. Two most important things to do today are taking a bath in the greenhouse and visiting the local pottery artist.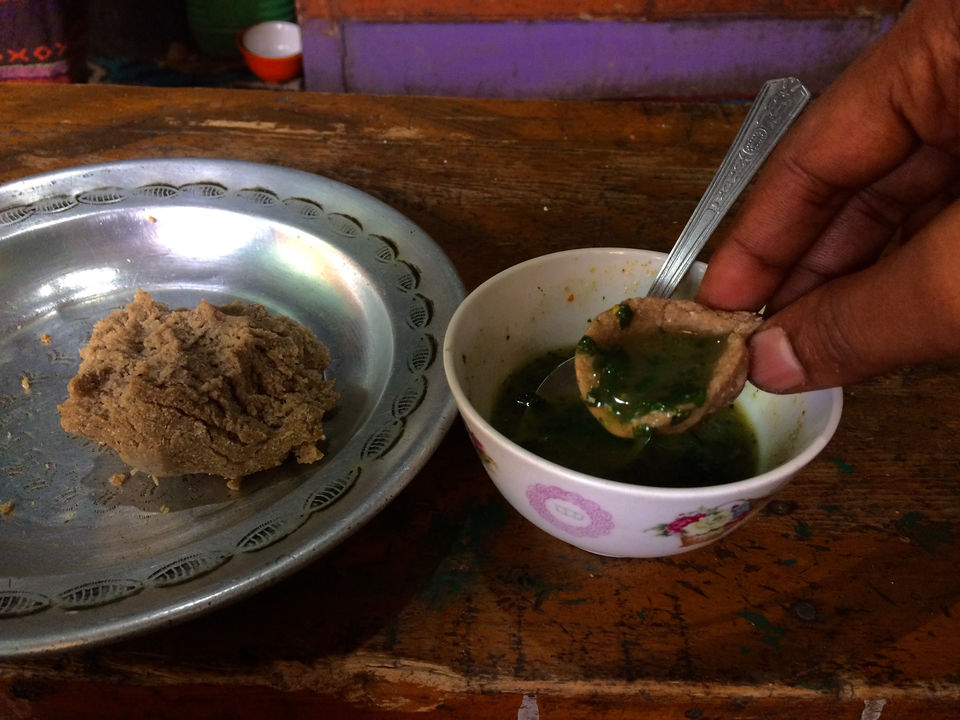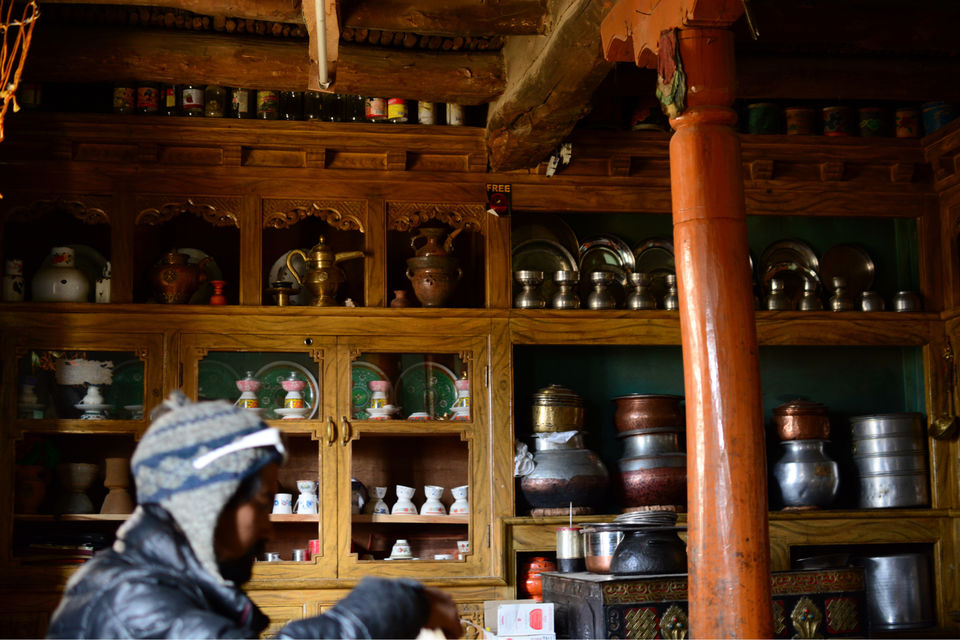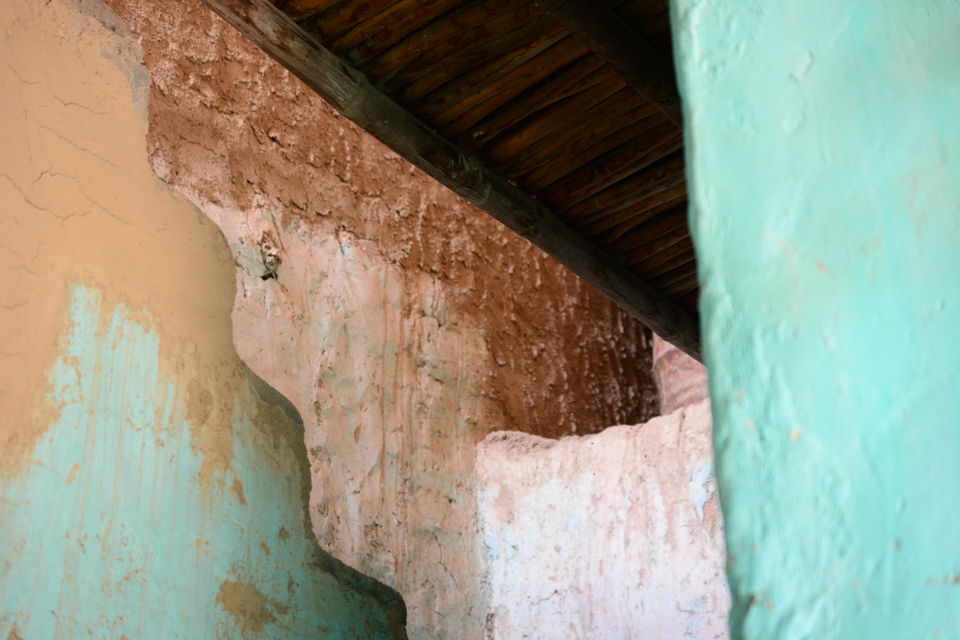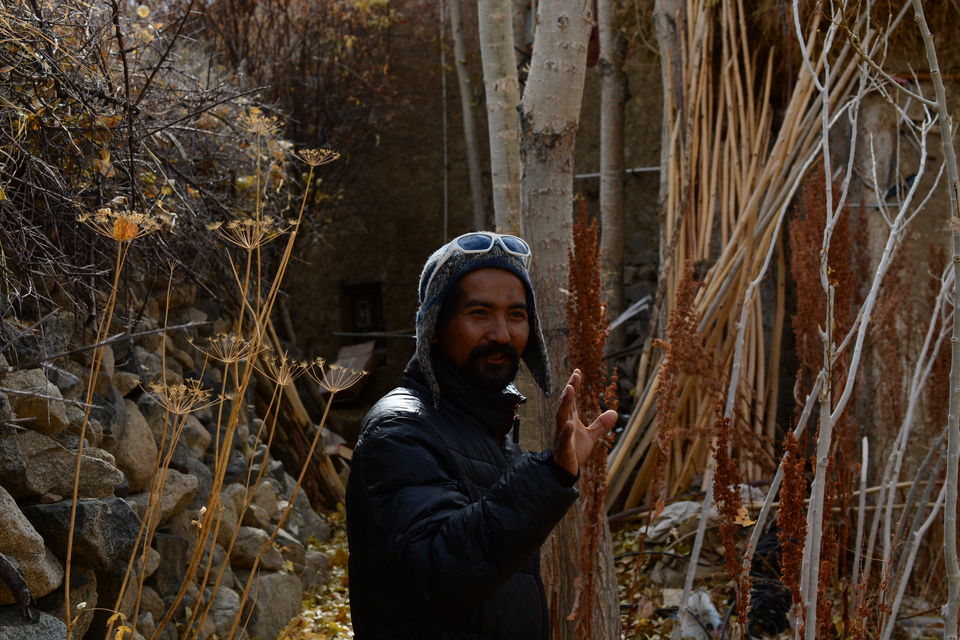 First i took a bath. Sounds simple, but at sub zero temperatures, the preparations take a while. Stanzin prepared hot water first, which takes a few hours.
Interestingly you get to take a bath inside a specially made greenhouse. This is built during winter only, for washing clothes and bathing. Inside its hot and humid, while it is freezing outside. It is a must have experience i felt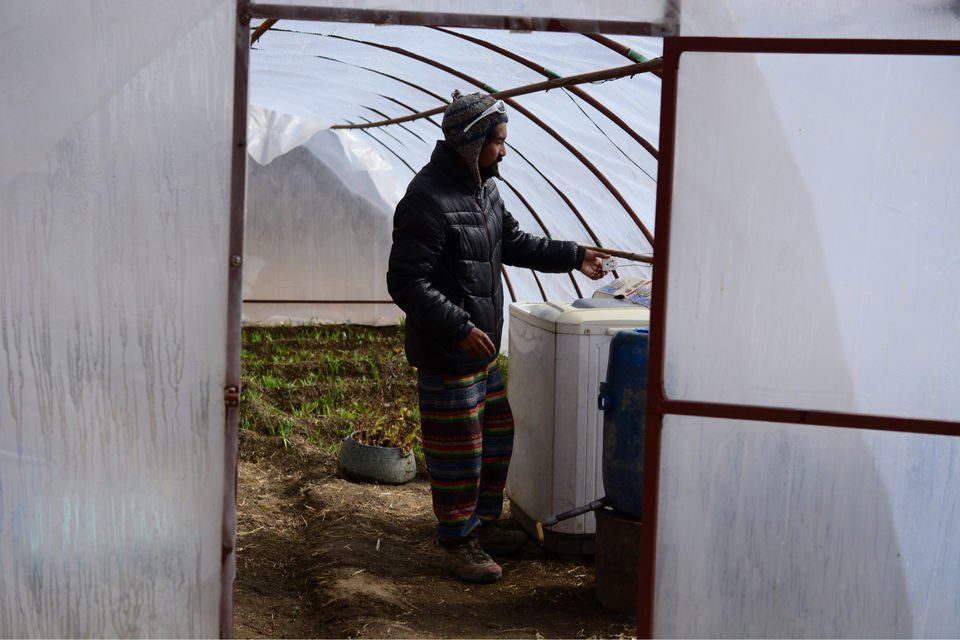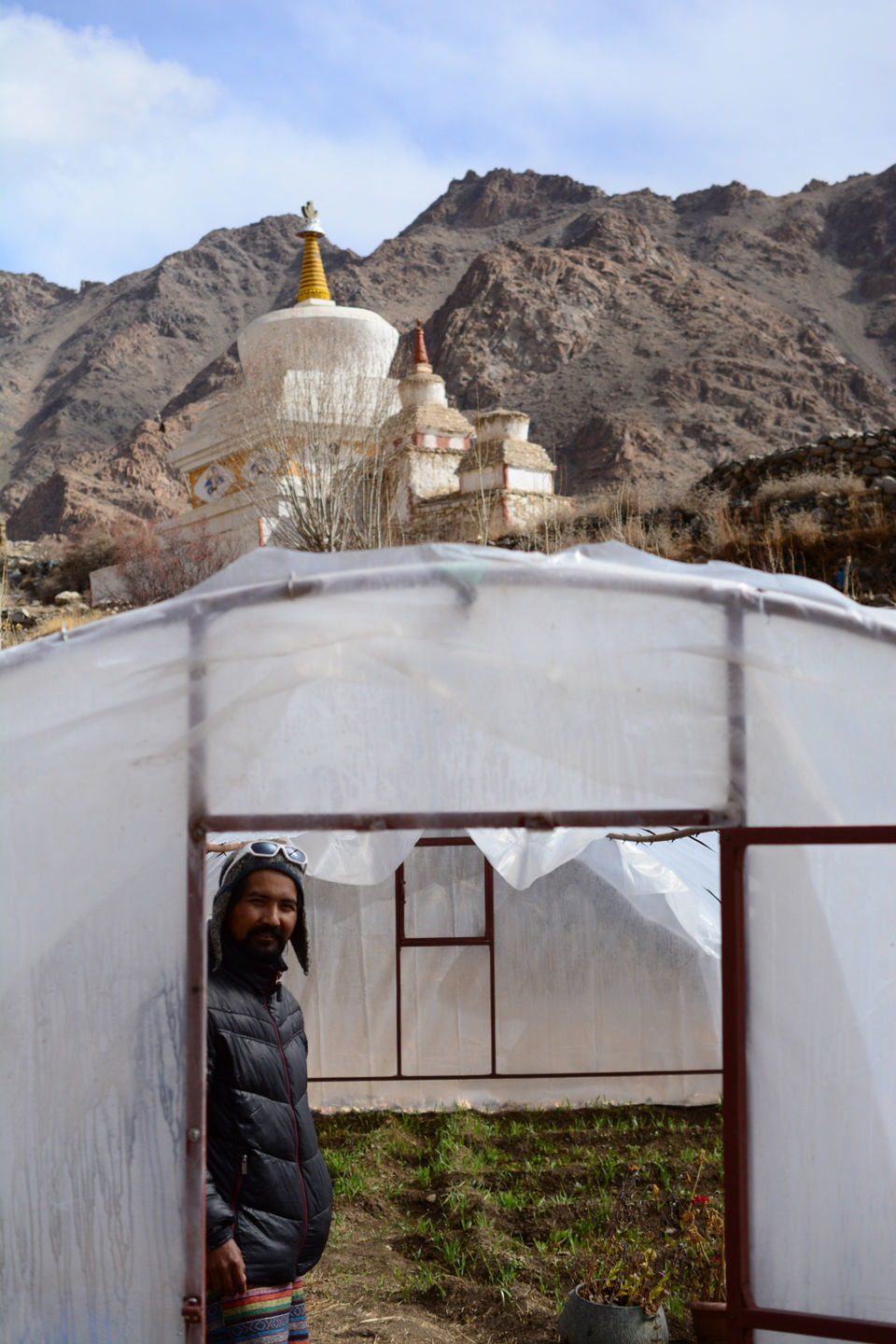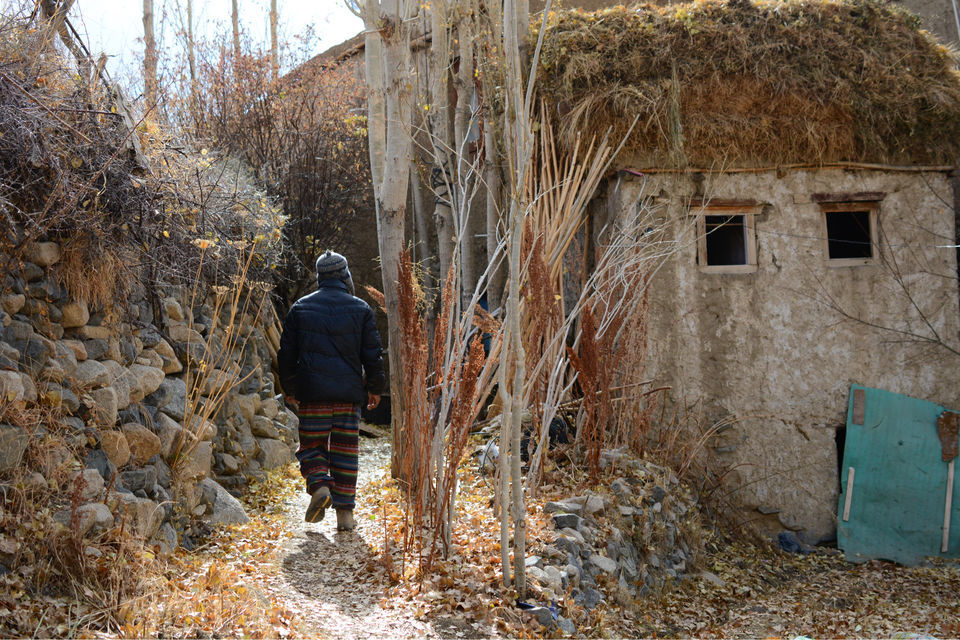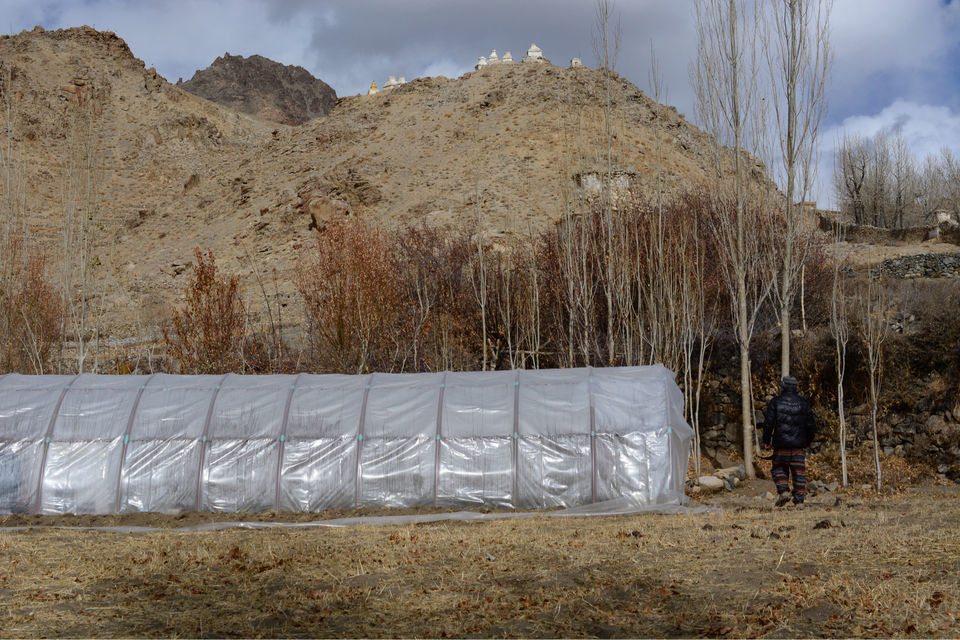 After the blissful bath, i visited the local potter who was set to bake their new creations. I bought a incense burner from here.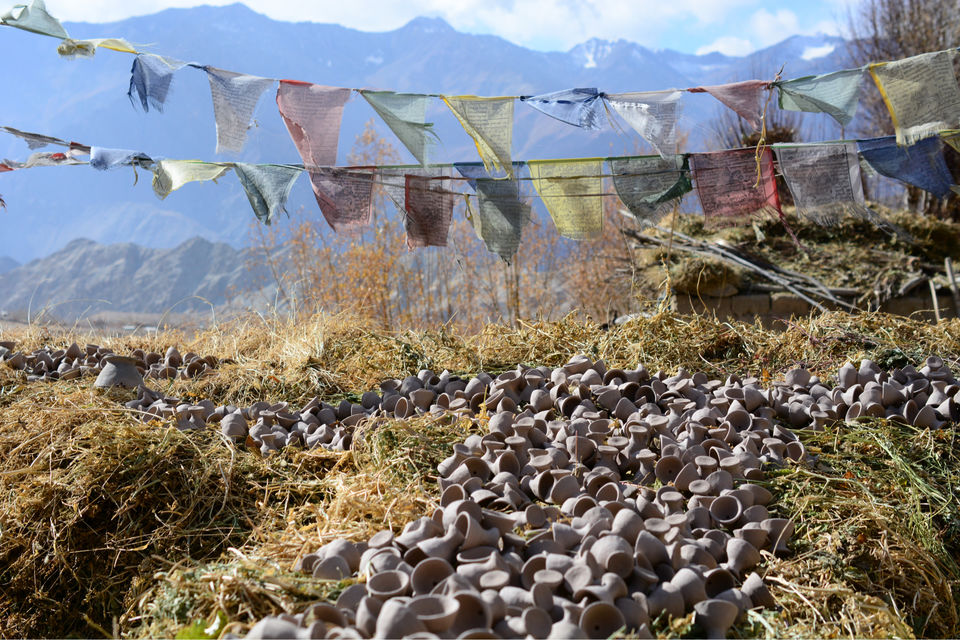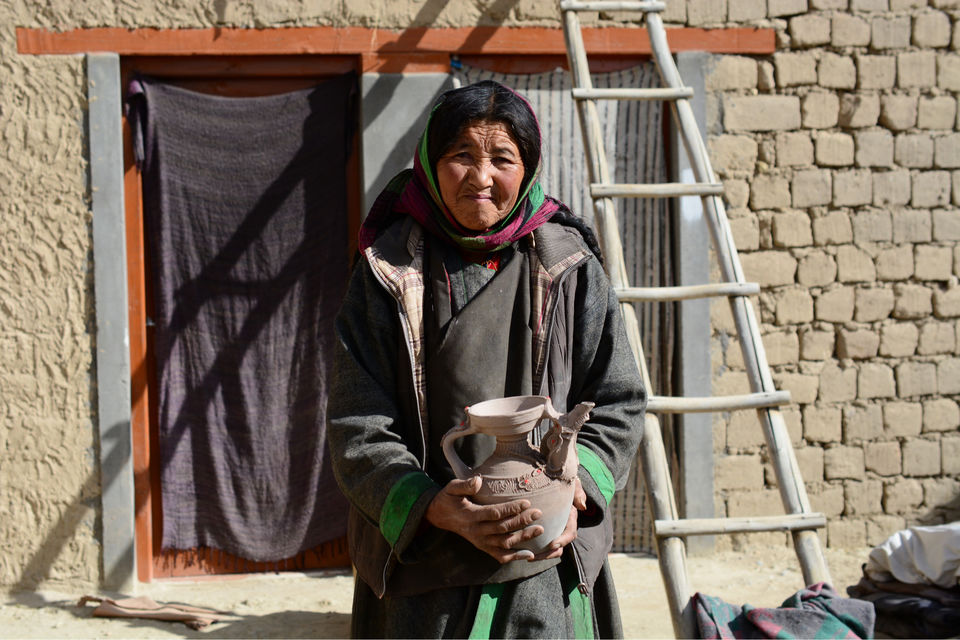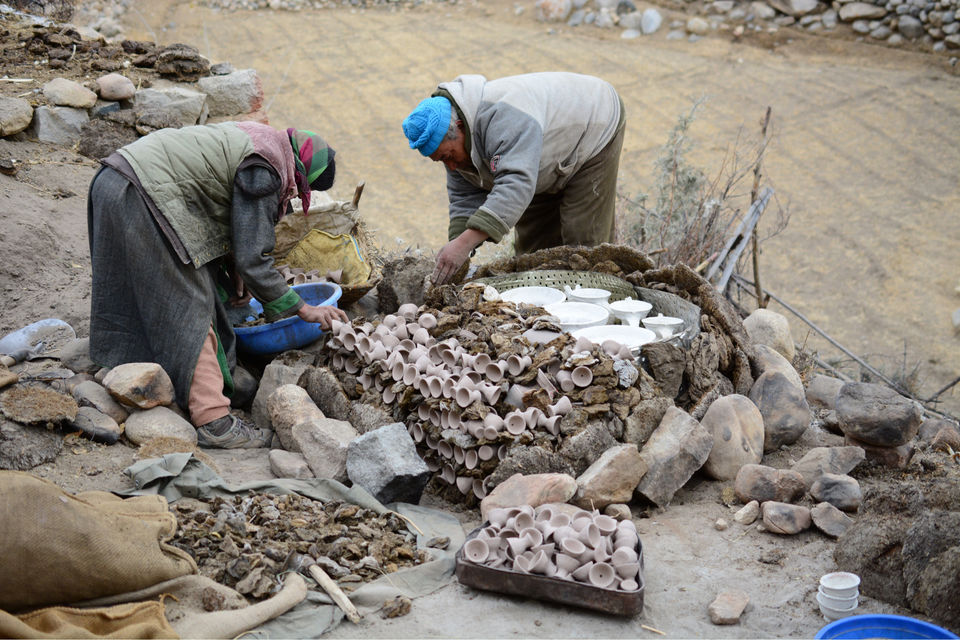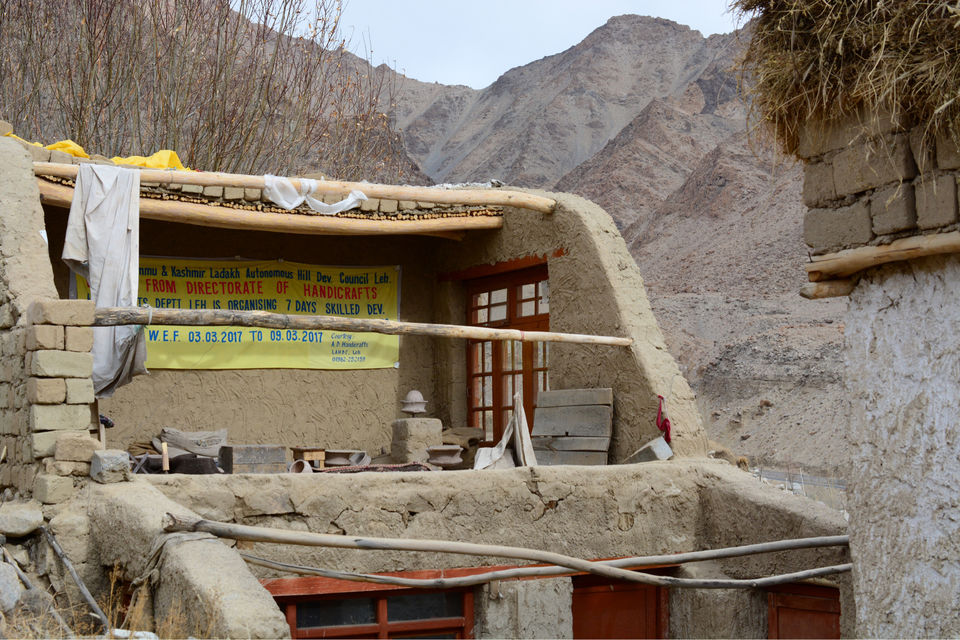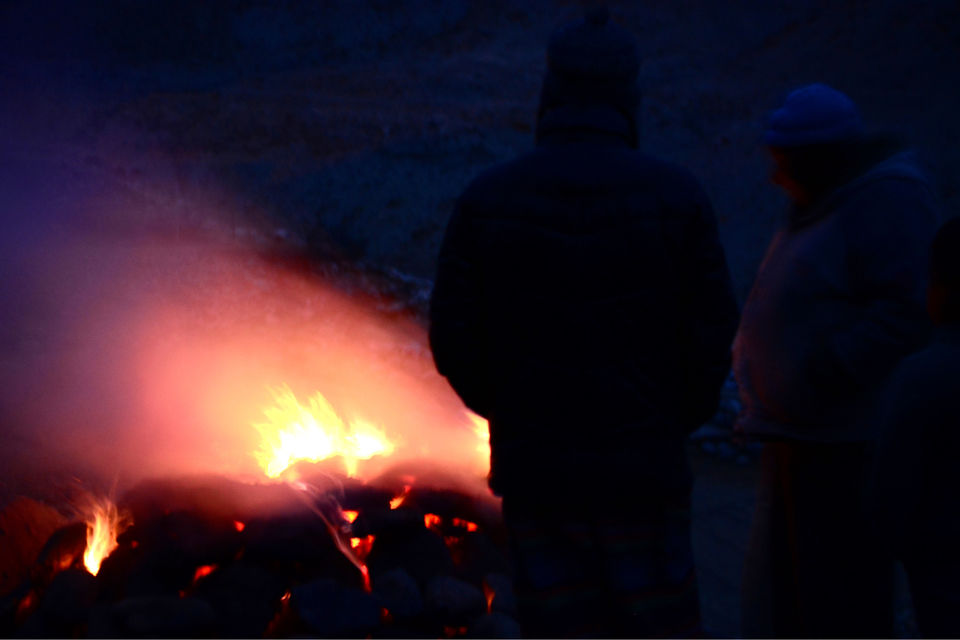 The day ends with some serene views around the house.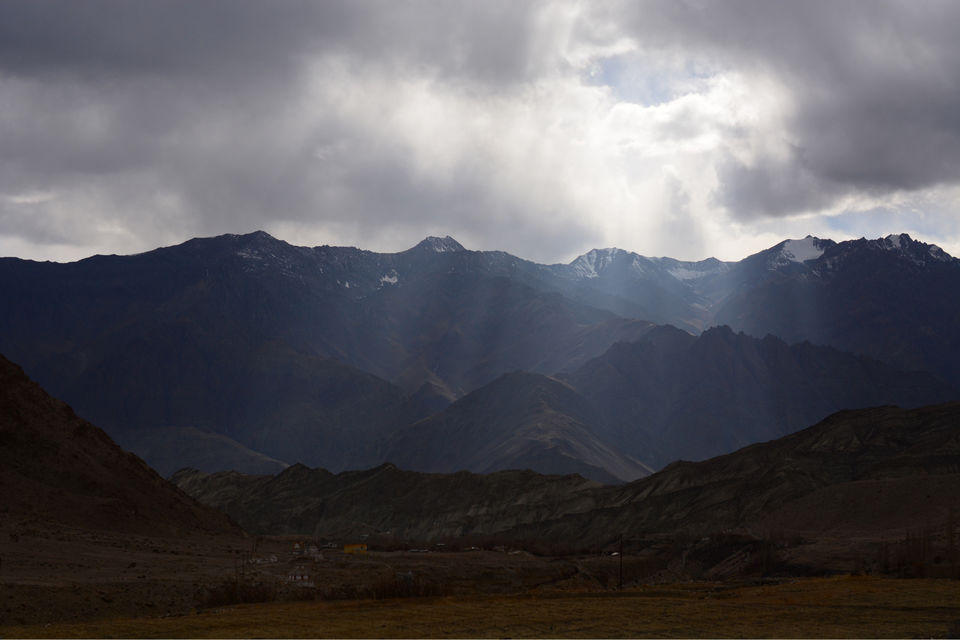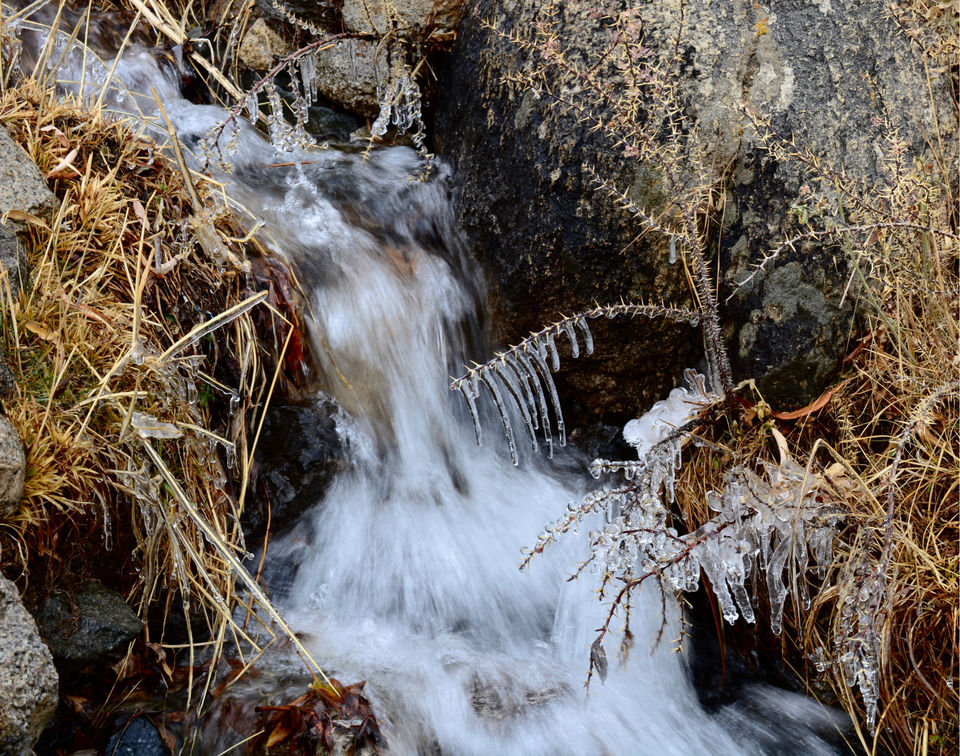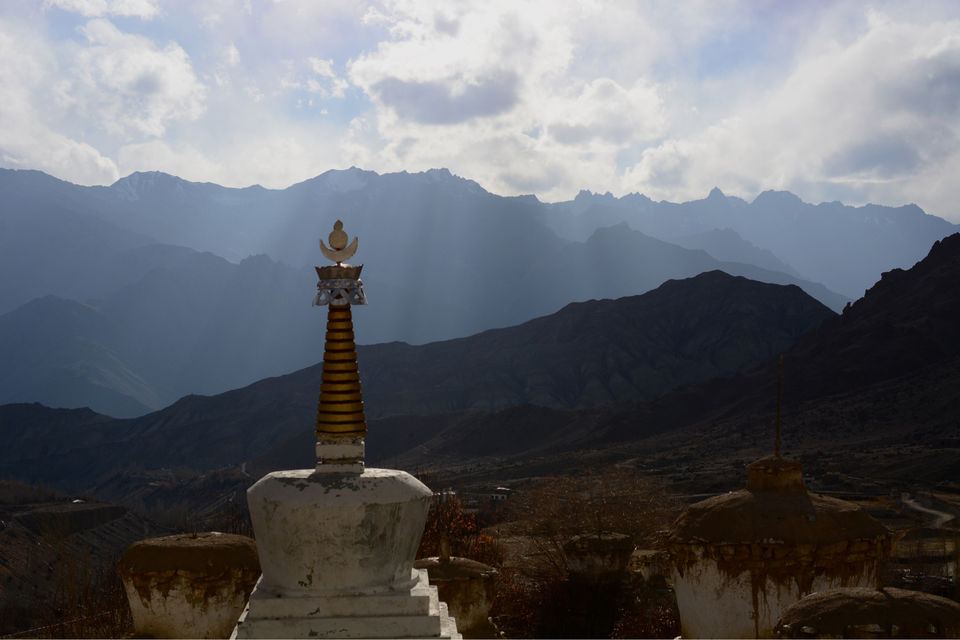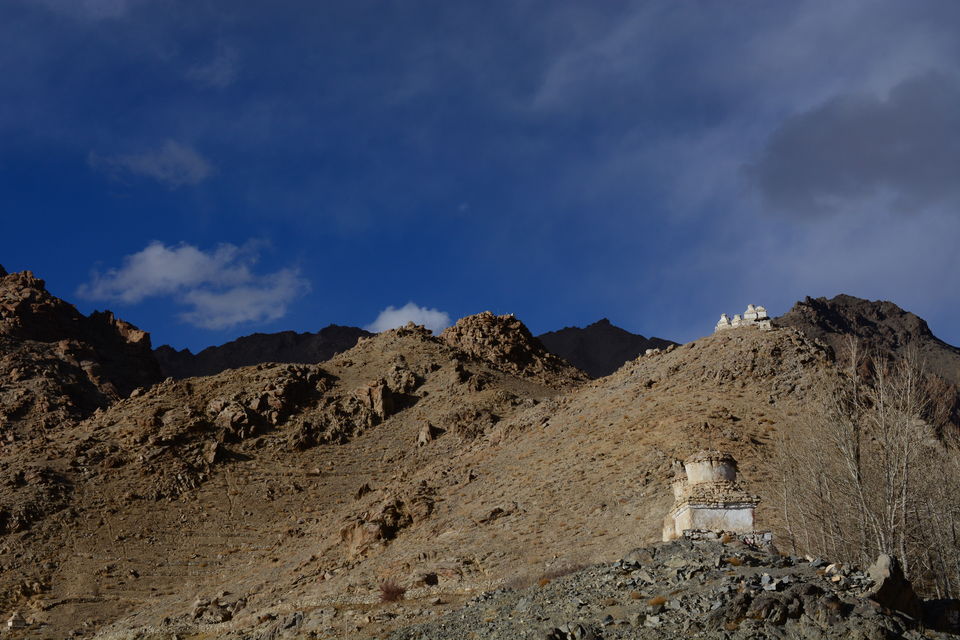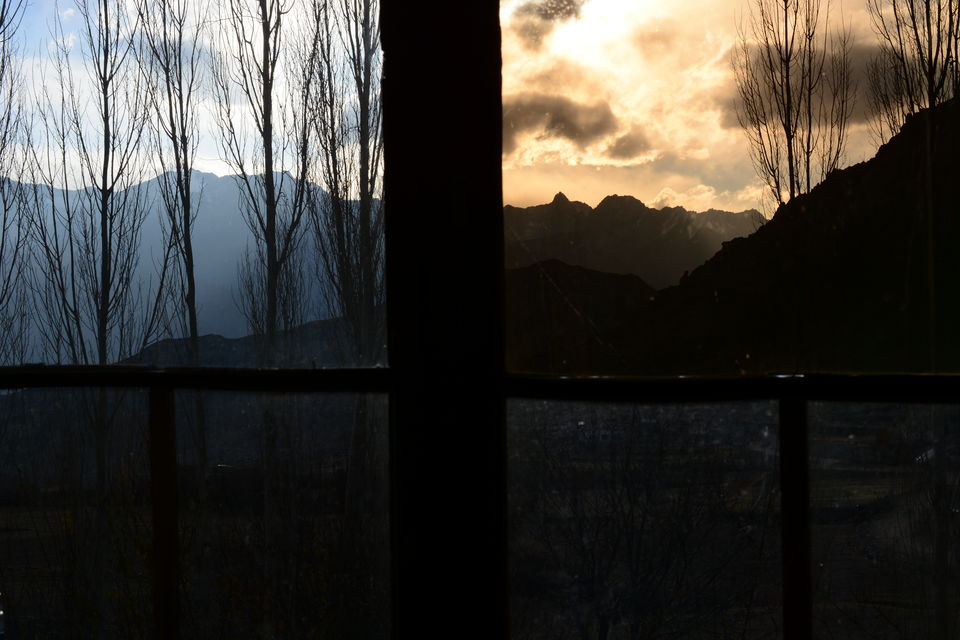 It is also the time Losar during 2nd week of December. It is the annual new year celebration according to Buddhist traditions. People light up their houses with home made lamps, much like in my childhood.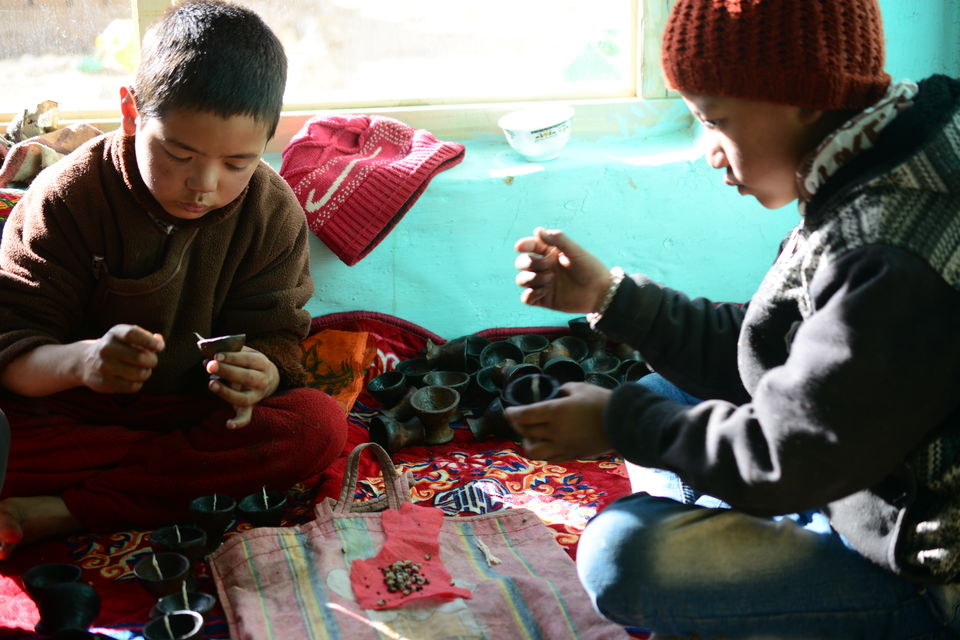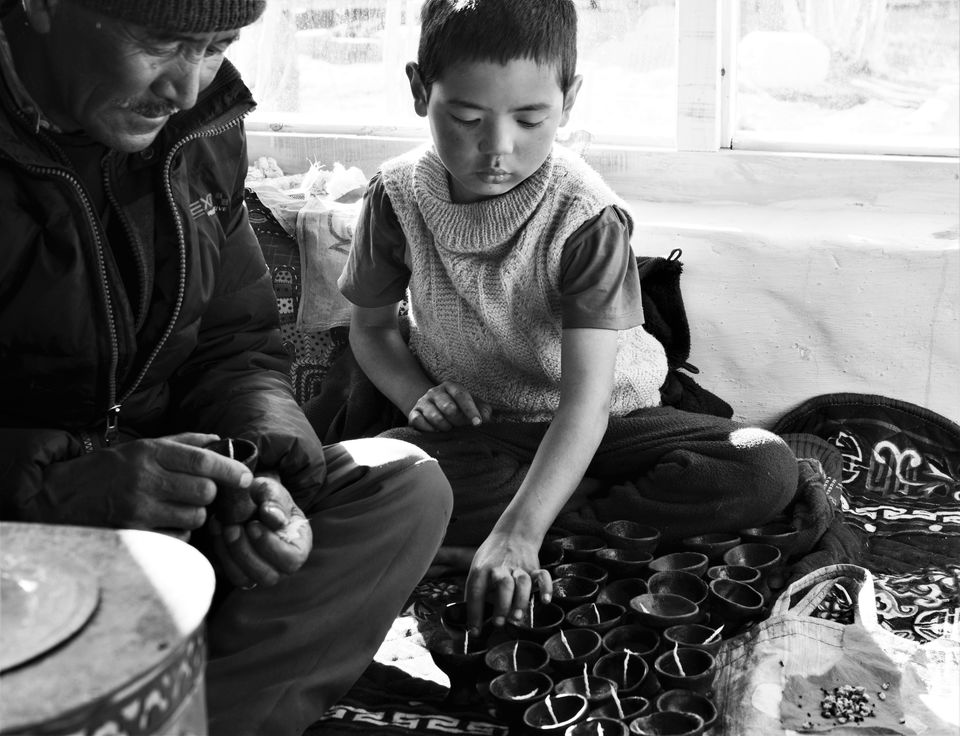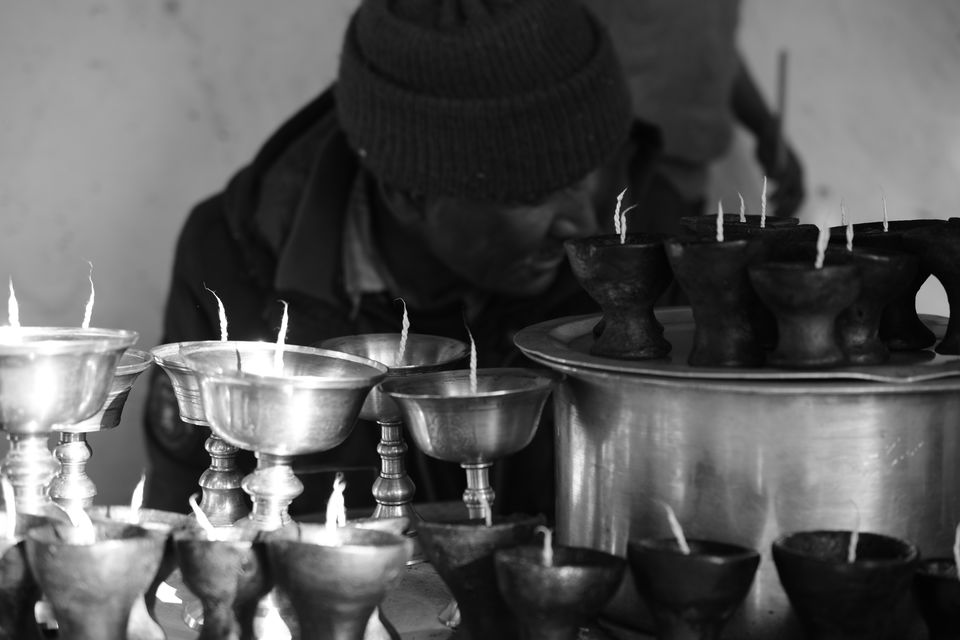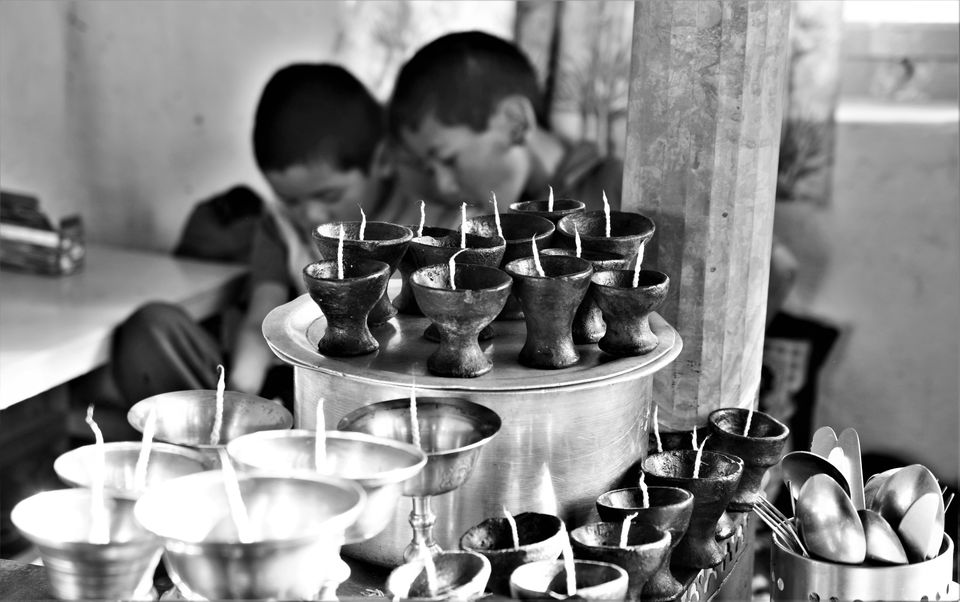 All villagers visit the monastery for the start of the celebrations. People meet and greet each other and spend time till later afternoon. Everybody is welcome and tea is served. here they do not provide plastic cups but people bring their own cups from home. While elders have tea and attend puja, children play around and have fun.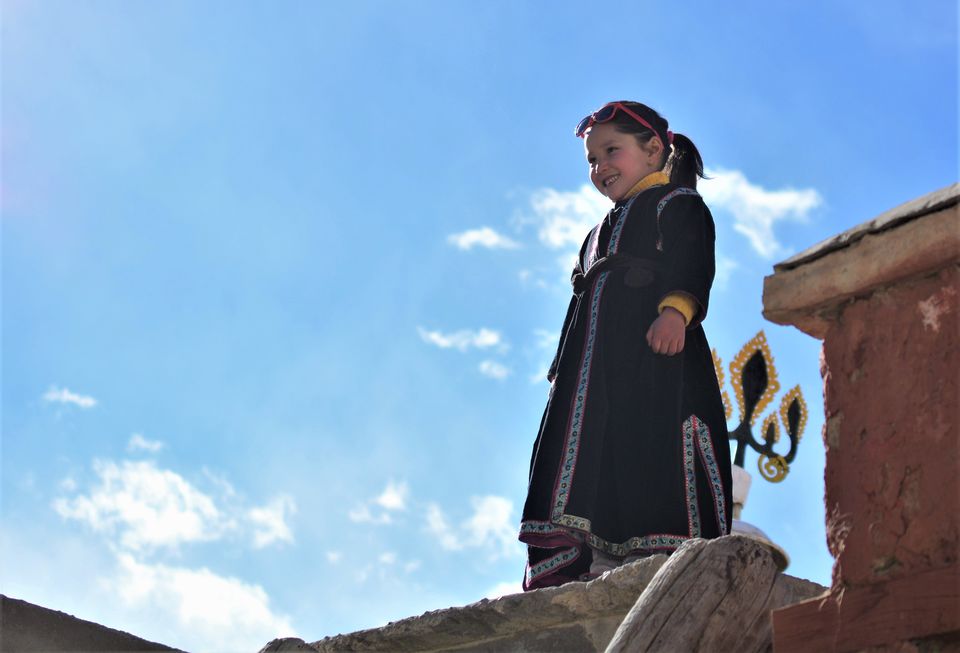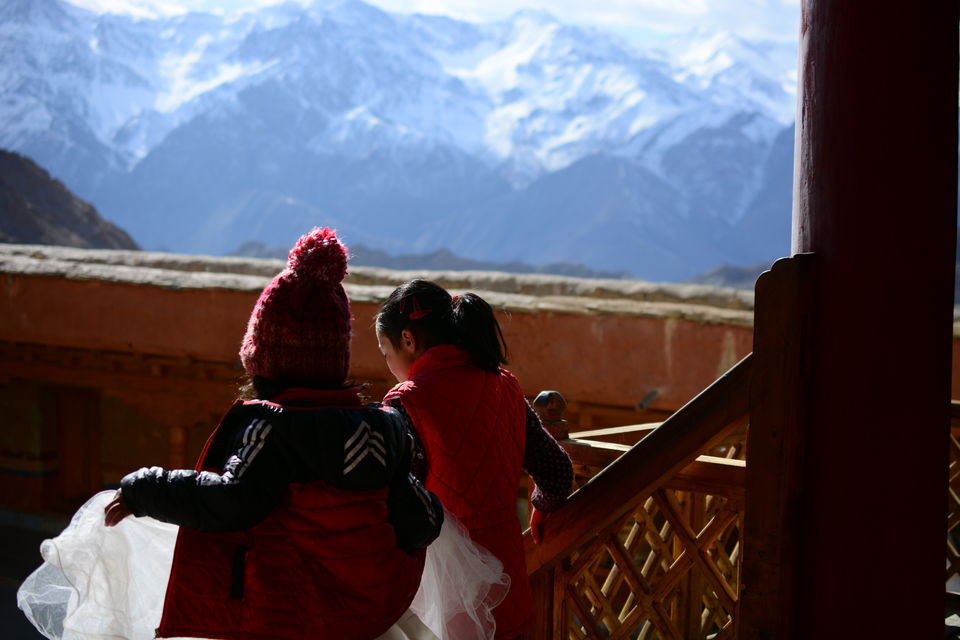 In the evening the lamps were decorated on the house.