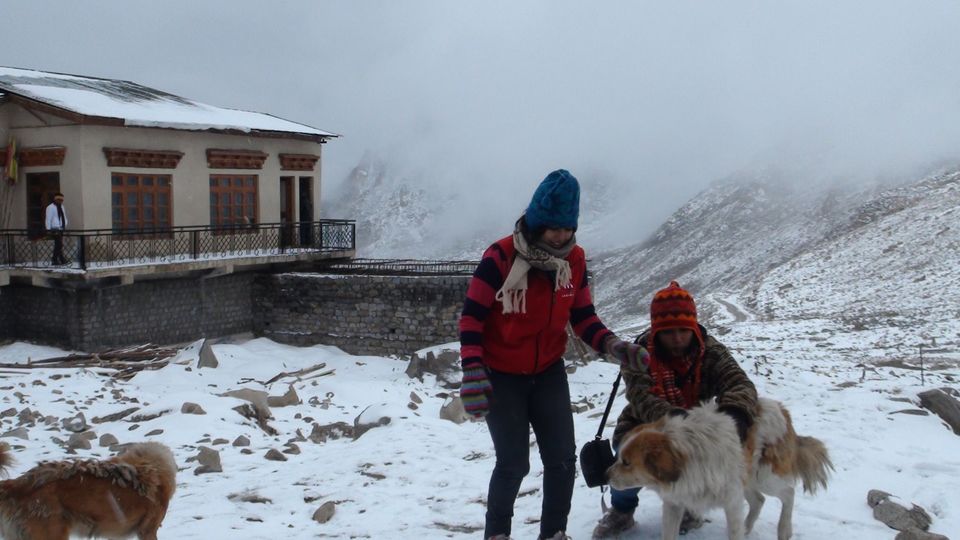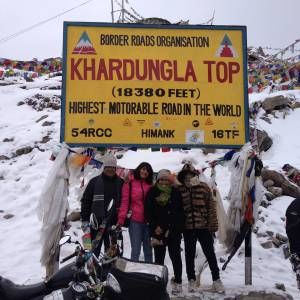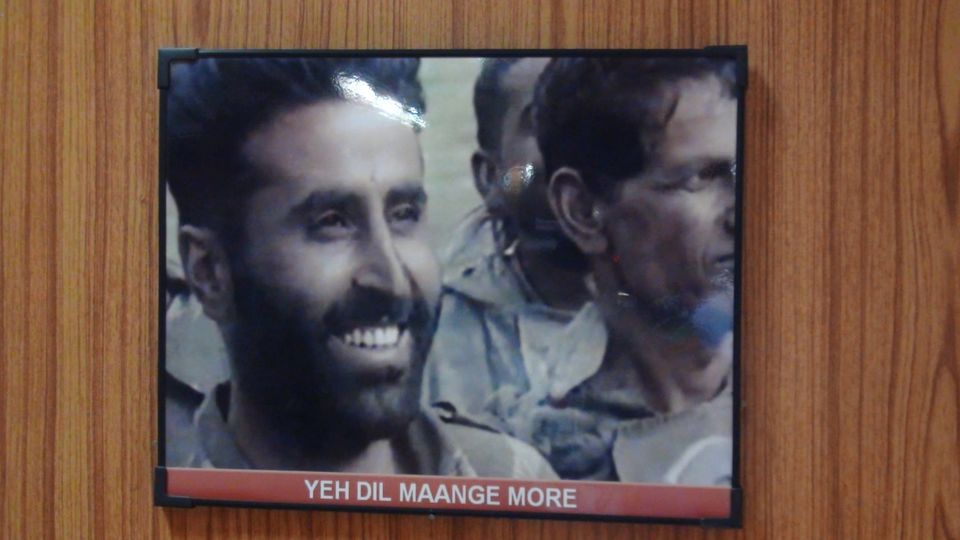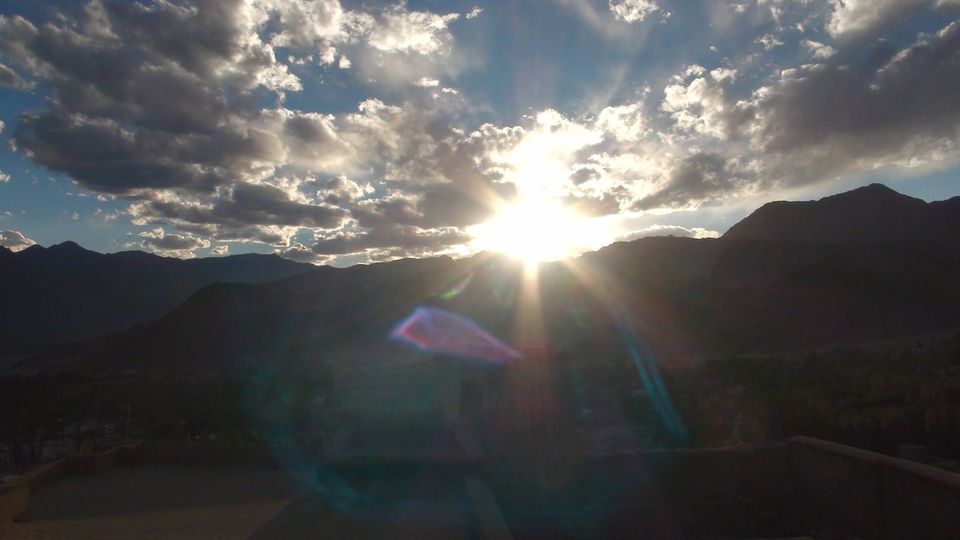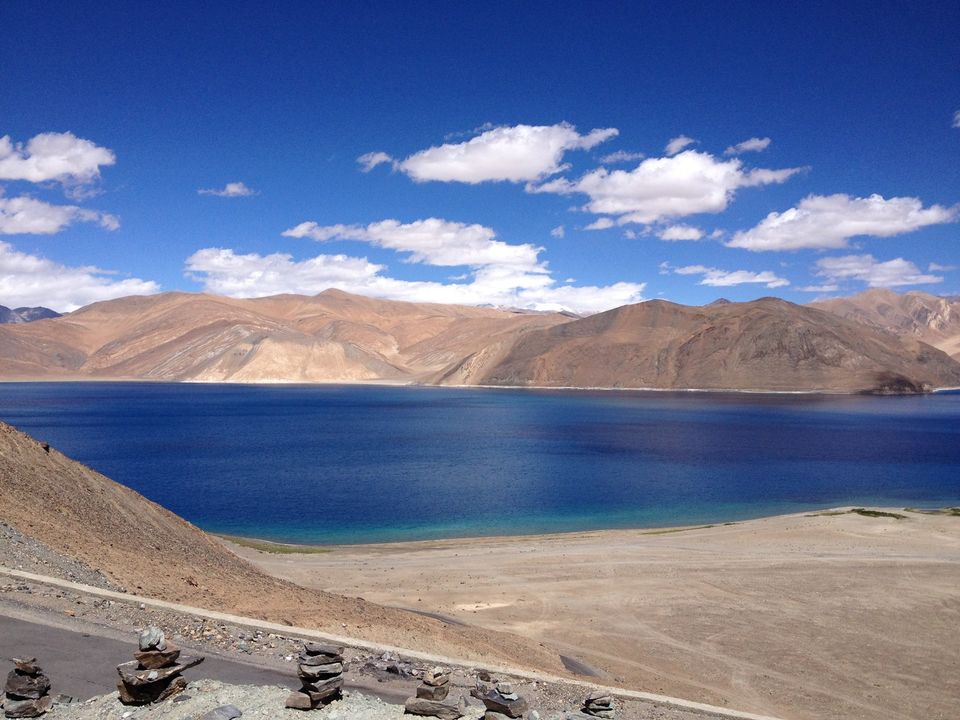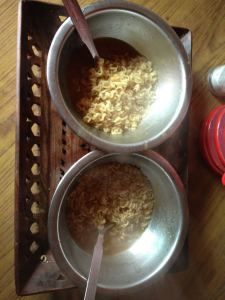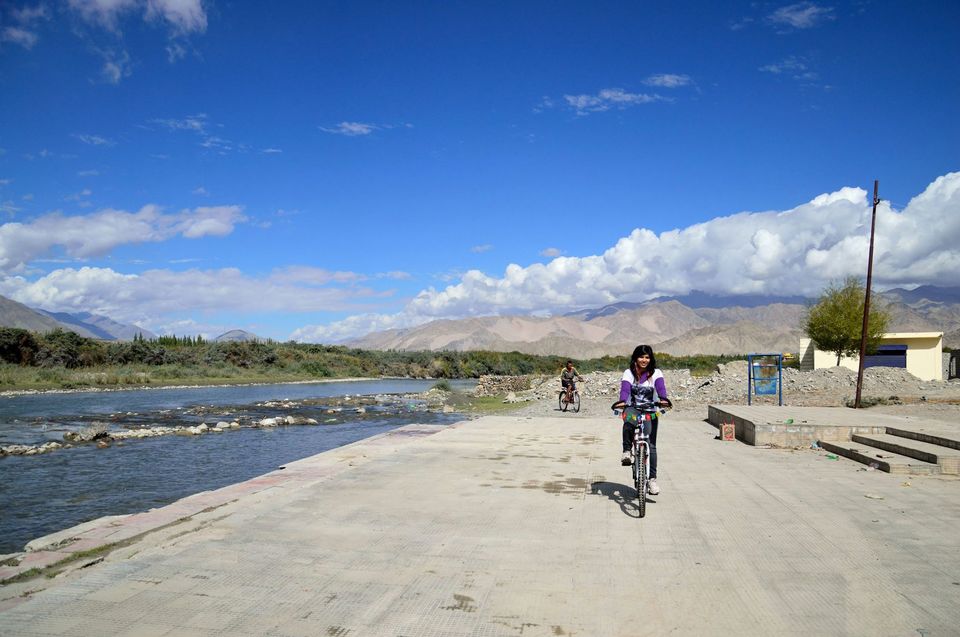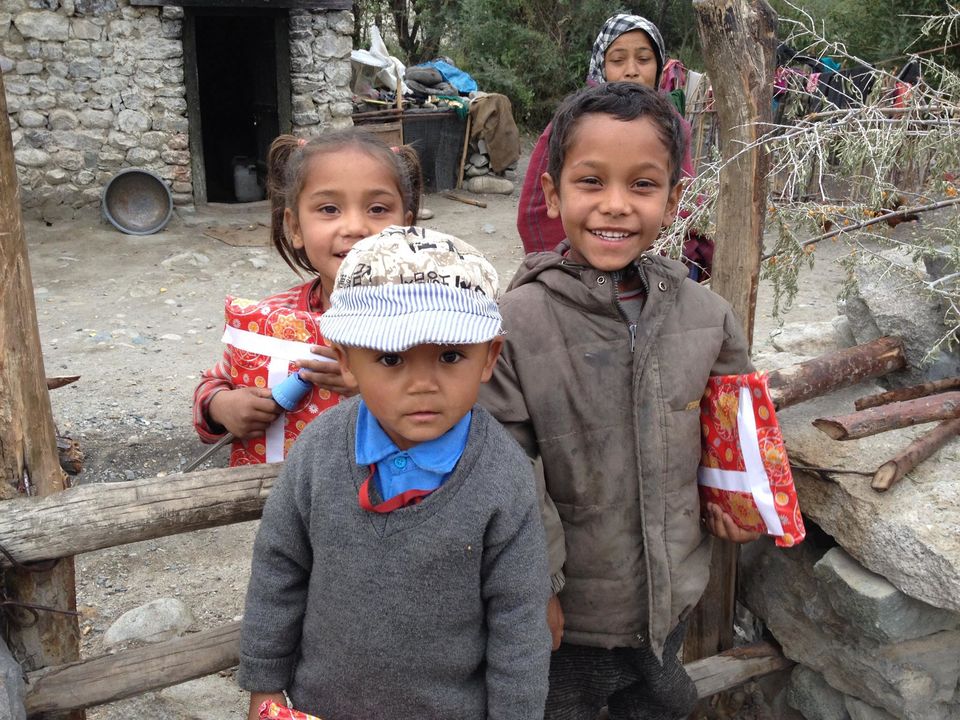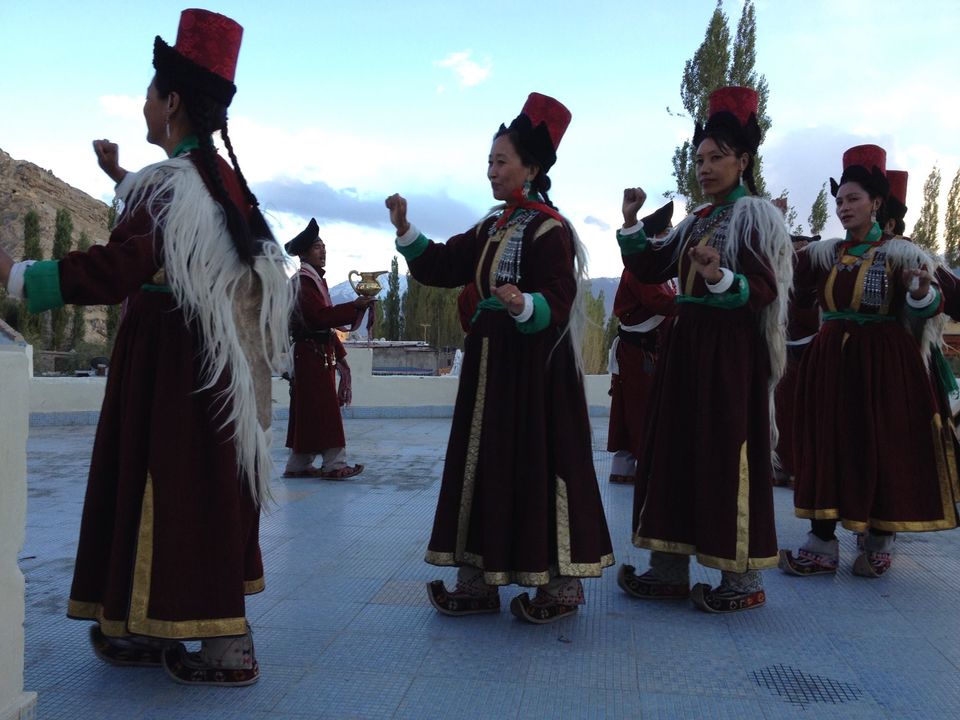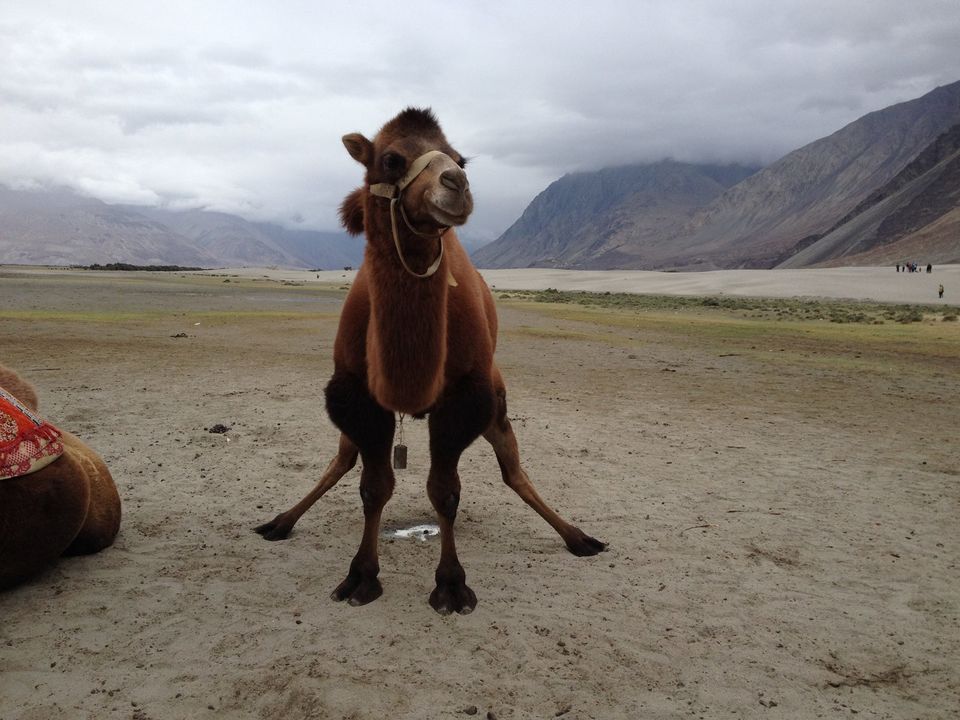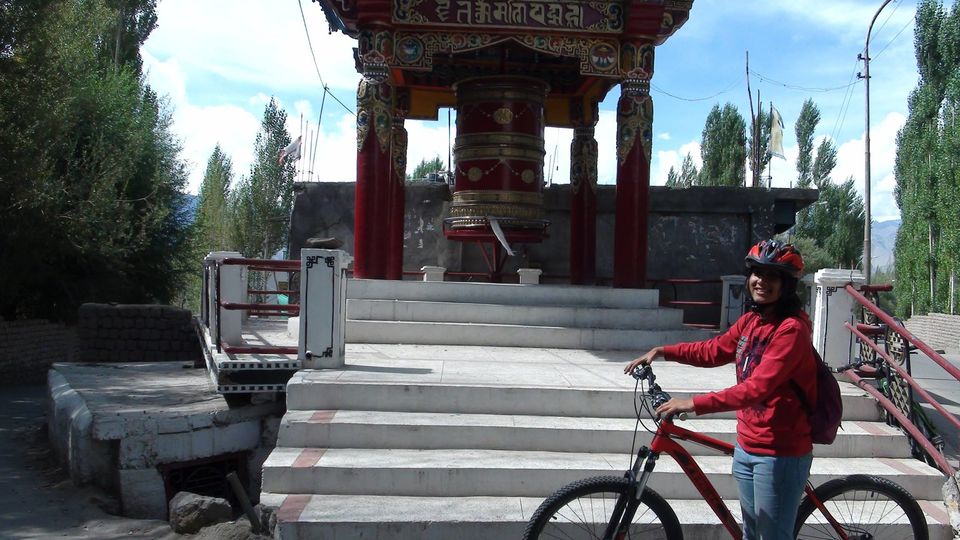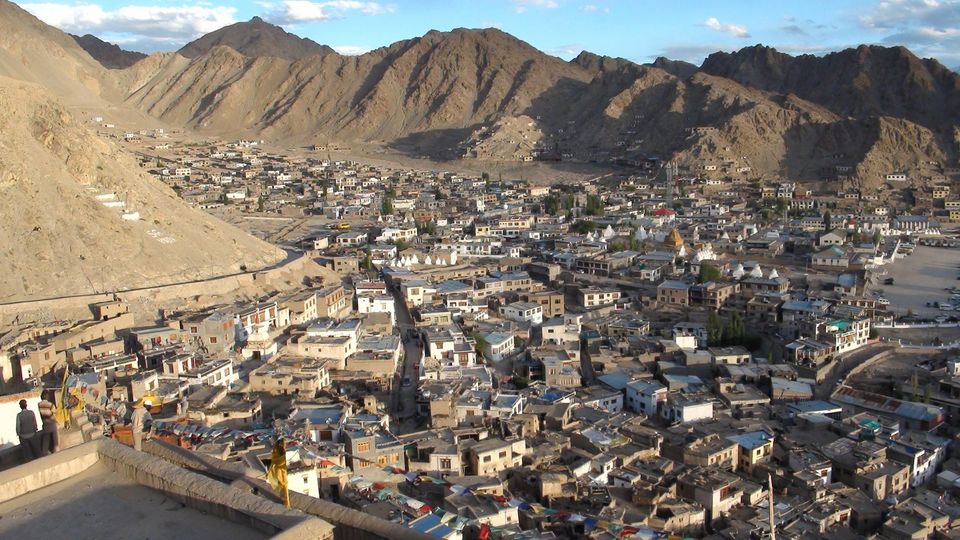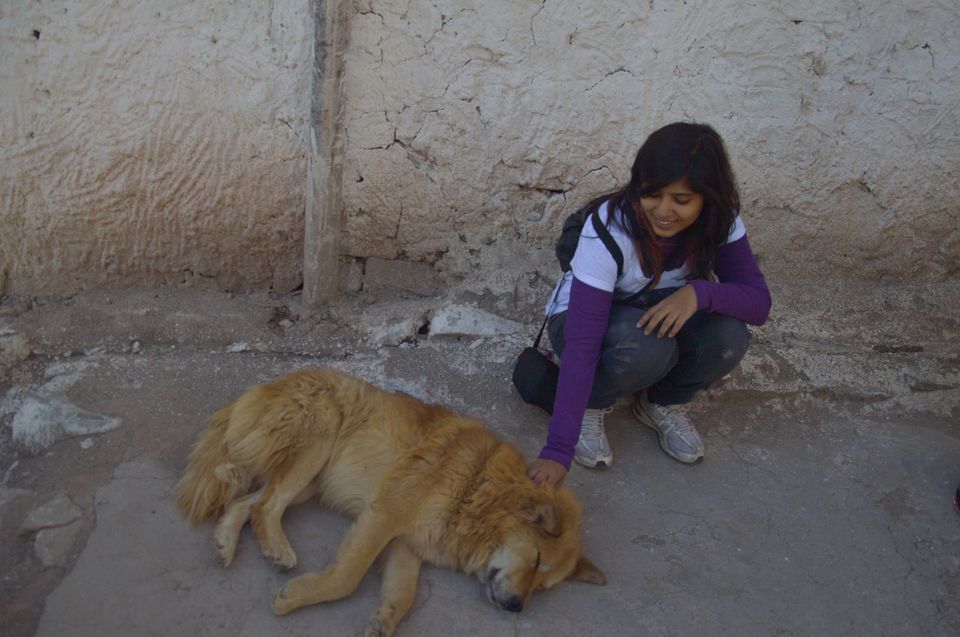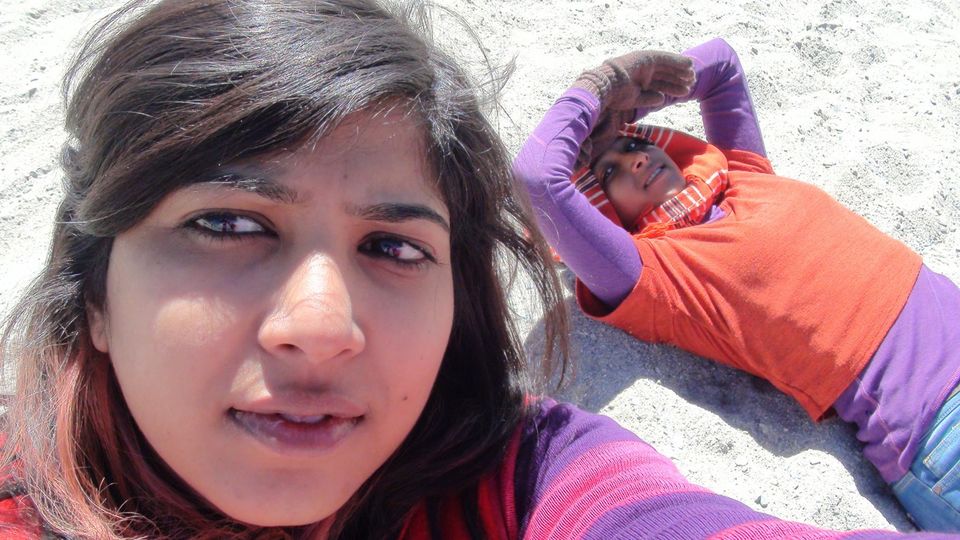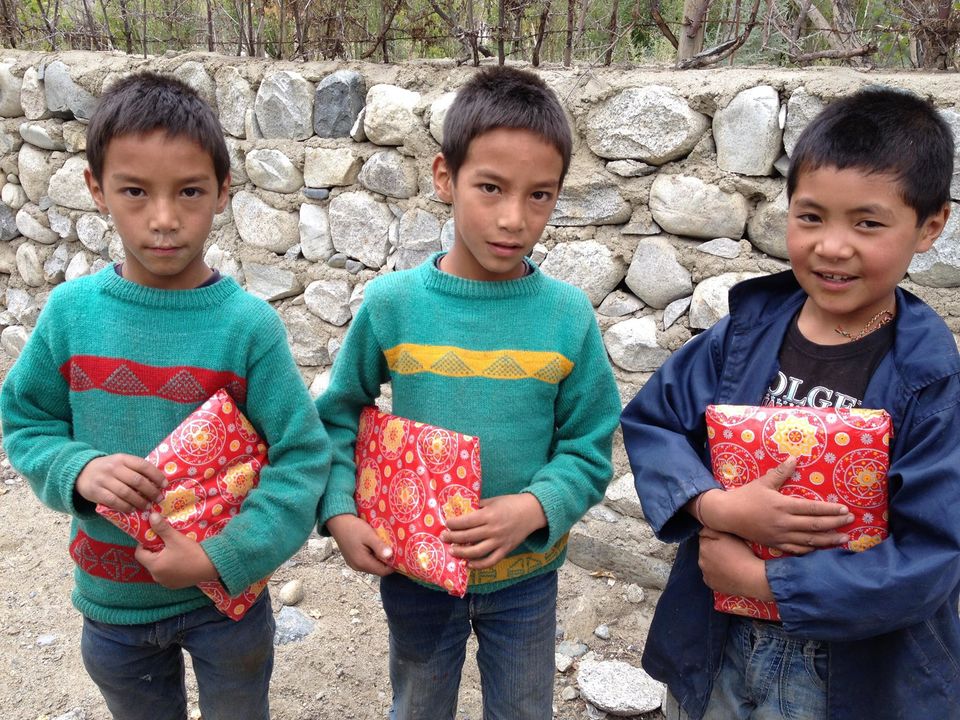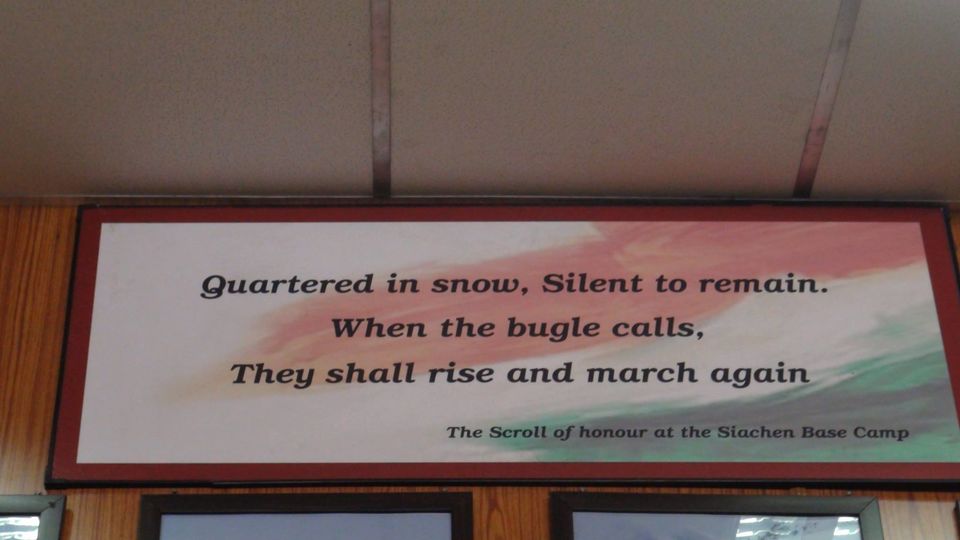 One of the most beautiful moments I experienced at Ladakh was the snowfall at Khardung La, the highest motorable road in the world. This was the very first time I ever saw a snowfall and it was a breathtaking experience. I was so excited to feel these cotton-light particles fall on my face that even though it was so cold, i removed my gloves to feel them on my hands too! It was around 6 degrees Celsius and yet we had a snow fight with bare hands. This is one of the most popular spots to visit in Ladakh and you definitely need to be here at least once.
Khardung is a small village near Khardung La. There are few decent home-stays there and shops that provide you with maggi and tea. It was shivering cold and there was no way we were going to miss this chance of eating hot maggi and getting cozy in a small room with wooden chairs and tables, and being served by a sweet and humble Ladakhi lady . Perfect people, perfect place and a perfect weather to enjoy our most favorite noodles. How can I ever forget this?
Ladakh has literally a little something of everything. It has rocky mountains, it has trees ,it has rivers and lakes AND it even has sand dunes. This place was simply magical. The mountains here looked so picturesque and dynamic and the sand felt so soft that it only made sense to roam around bare footed here. And how can I forget the camels? Double humped furry camels that pooped every time someone sat on them. They were cute and innocent and unforgettable.
Pangong Tso, the lake that is shown in the last scene of the film '3 Idiots', is one of the most unique things I have ever seen. The color of the lake is so unusually blue and vibrant, I could hardly believe my eyes. When I reached there, I wasn't feeling quite well because of the long and tiring journey, so I decided to lie down on the banks. That was a really peaceful time. One of our group members had got a kite along so later we spent time flying the kite and having one of the most fun times of our lives.
This was simply a one of a kind cultural show and you can't afford to miss it if you are at Ladakh. The Ladakhi men and women performed different styles of dances which showcased their culture and stories behind these dances. They sang every piece beautifully and wholeheartedly and always had this charming smile on their faces. If you want to know about the core history of Ladakh and its traditions, you have got to attend this.
Furry. Cute. Lovable. I would never forget the dogs of Ladakh. We played with every dog we met there and there wasn't a single one that seemed unhealthy or skinny. Every dog over there seemed to be content and happy and satisfied, full of love. Ladakhi people are so compassionate towards animals, there is no wonder that the dogs there are healthy and happy
I get tempted to call this my best memory but then it would be unfair to the others.Cycling down the lanes of Leh, feeling the cold yet pleasant breeze, looking at smiling localites that were passing by, this was the moment of freedom that I felt. I went where the bicycle took me and explored as much as I could. There couldn't possibly be a better way to discover this heaven. When you are there, rent a bicycle, and just take off.
We were out exploring the local market at night at around 10pm and we had started to feel hungry. Found a bakery with awesome donuts just below a very famous restaurant named Chopsticks. What could be more unique than walking back to your hotel at night, quiet lanes, starry cold night, no lights on the street and a warm donut to eat. Unforgettable.
This was the most emotional part of the trip. The Hall of Fame War Museum. It was all about the Kargil war in 1999 and the stories of the army men that sacrificed their lives for the pride of India. They showed us a documentary which had all the information regarding the Kargil Conflict. Reading letters of army men who were as young as I am now, reading their letters to their parents got genuine tears in my eyes and I felt respectful of their determination to work for their country risking their own lives.
This was our last day there and it was evening time while we were at Leh Palace. The palace had a very interesting history and had too many rooms, most of it were ruins. Yet, through the muddy, dusty rooms, we found our way to the top of the palace. We waited there for quite sometime. The sun was setting and it gave such a blissful feeling, I almost felt like I was in heaven. I watched the village and the sky as it's color kept changing, and I could feel the soft light that fell on the mountains. I didn't want to leave, but as the whole of Leh was in front of me, it was a perfect time to bid farewell.
Who wouldn't want to see children smile? And humble kids like these who have never expected much, deserve to get a lot. So we planned on gifting Ladakhi kids something they might enjoy. We gifted them stationery. Pencils, crayons, drawing books etc.All we wanted was to give back to the people of this place that gave us so many new experiences. And the smiles that we got back were just invaluable. Once again, unforgettable.