Month of January and I was ready to conquer the toughest trek with all necessary trek gears in my backpack.
First day I reached Leh from Delhi, it was -15 degree. I felt as if am inside a freezer. Later my body got habituated is such a way that sometimes I use to go out without my gloves and the down jacket.
Chadar requires a lot of physical and mental fitness. One has to go through the medical test nd have to get the doctor's certificate "FIT FOR TREK" from Chadar medical team of leh hospital...nd then they will eventually give you the insurance card for any emergency during the trek which covers a helicopter rescue in any emergency situation.
I was told that there will be medical camps in 3chk points (shingra gongma,tsmo paldar and tibb caveeraks) where there will be health check ups again and if not fit then return. So way to go... Sharing the route map with other pictures to get you through to trek journey.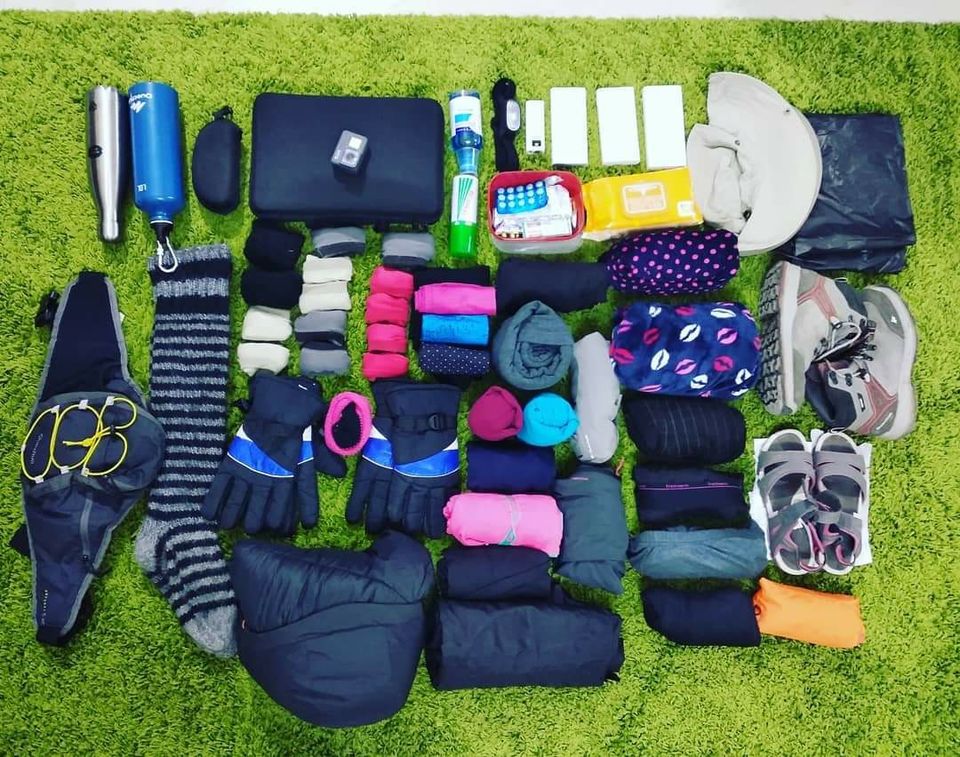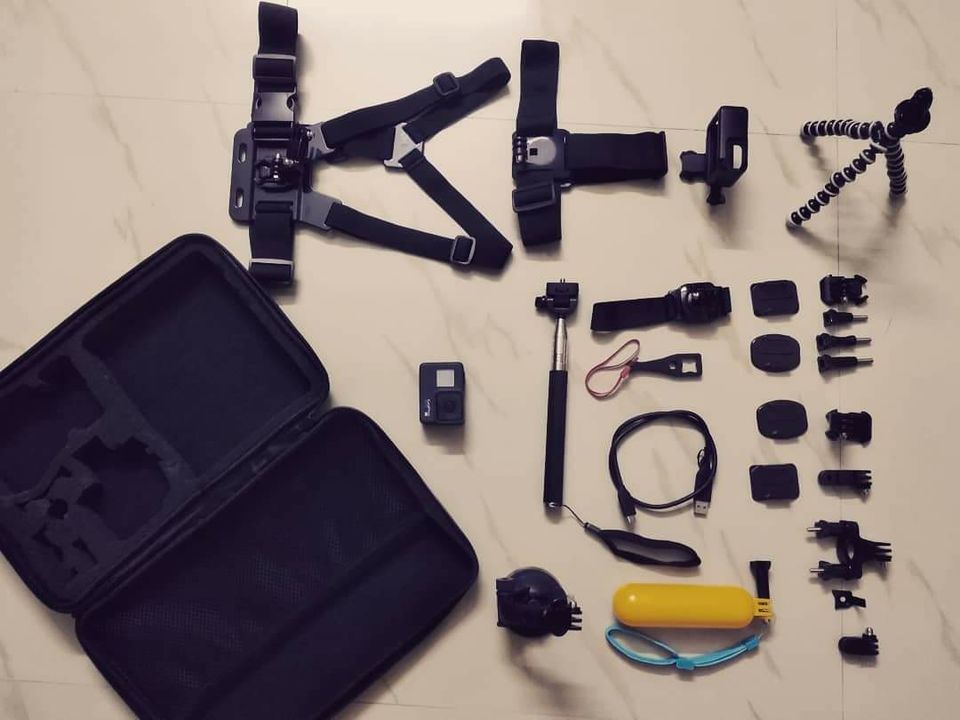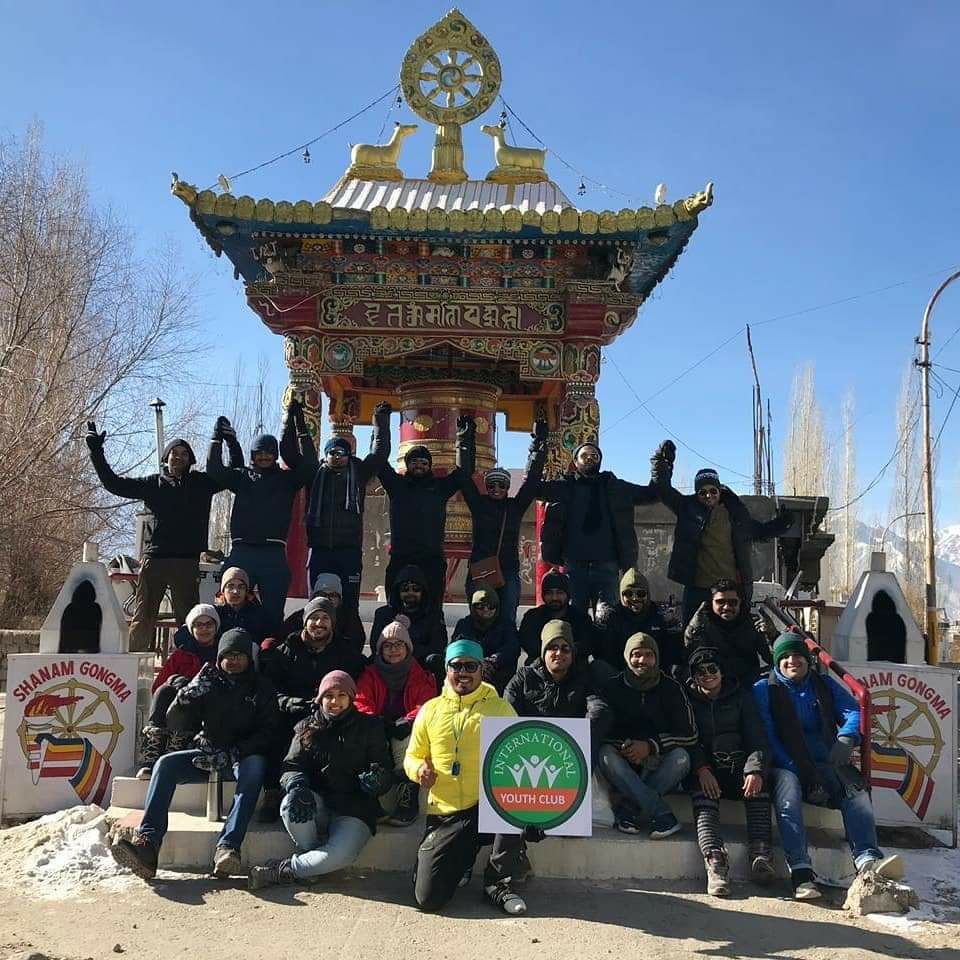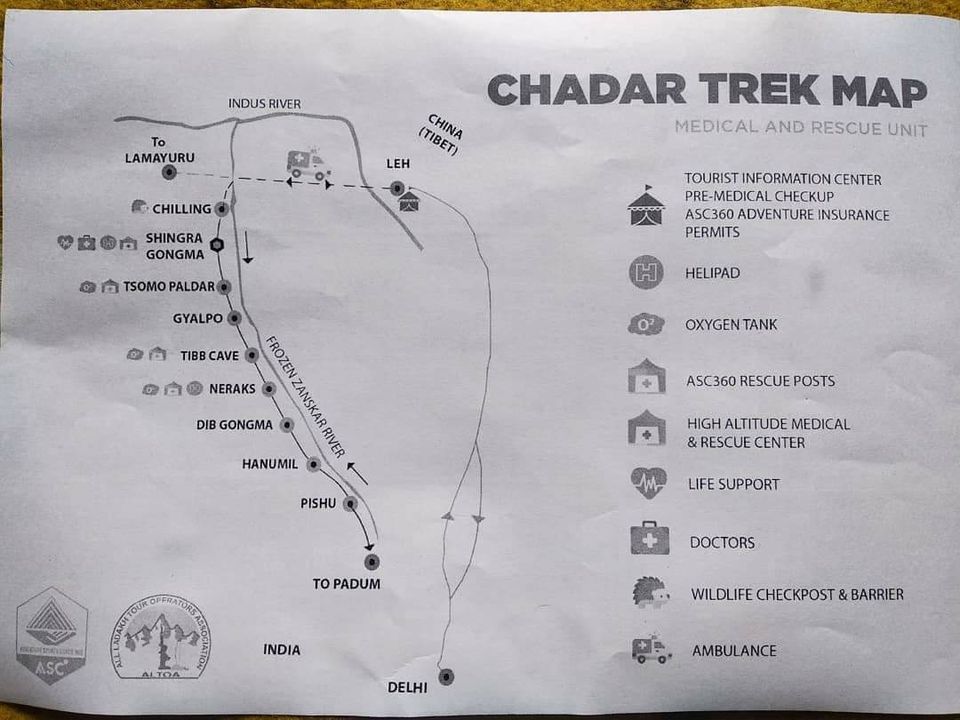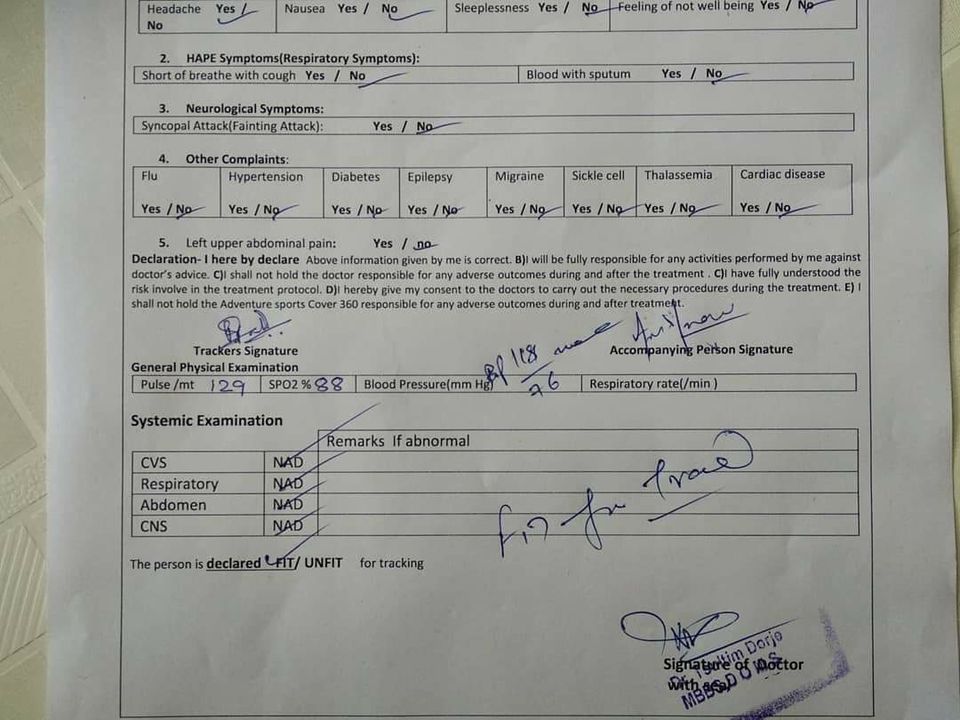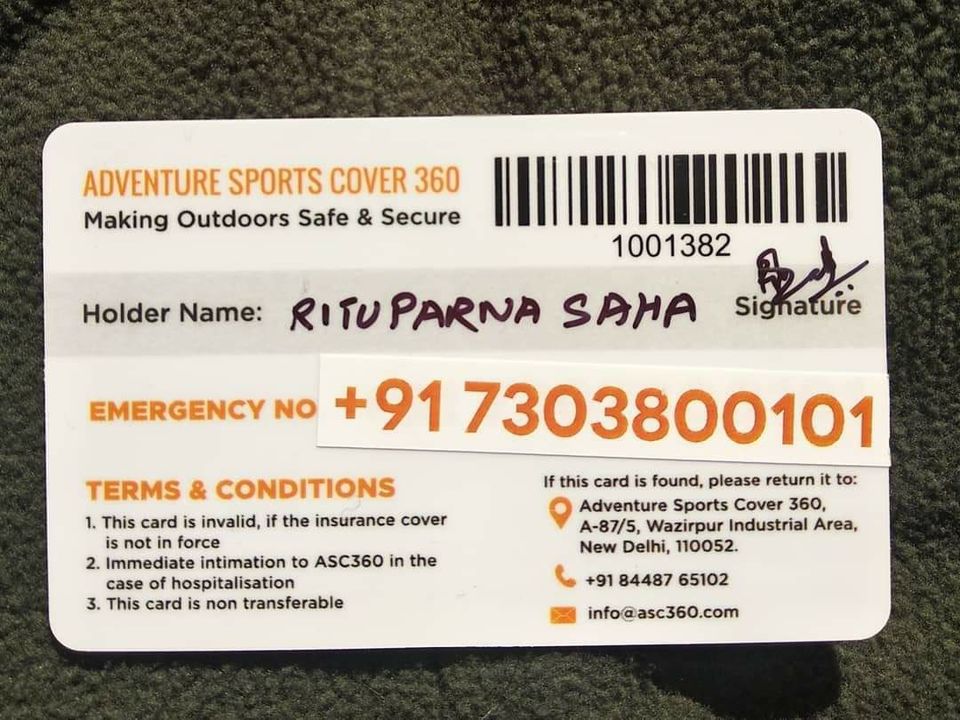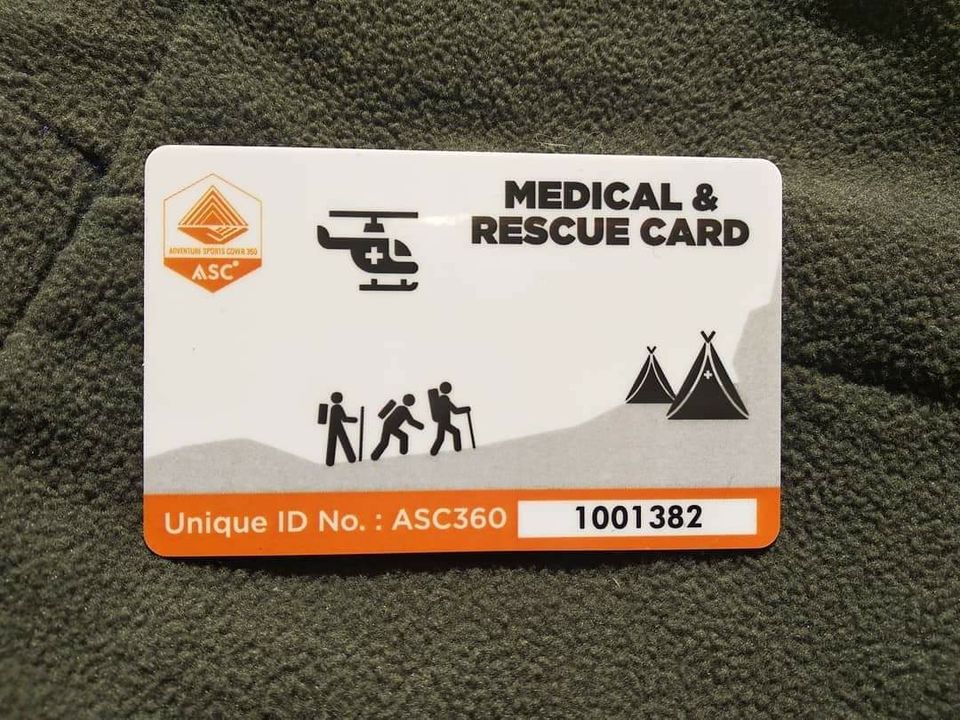 We started our trek from chilling as now a days lamayuru is also motorable and probably the trek would get closed by 2020 because of the constant deformation of the chadar and increase in death casualties. Government is making motorable roads till Nerek waterfall so after 2020 or whatever time it takes to finish the project,  people from all over world can explore the famous frozen waterfall. Chadar has hipnotizing views and somewhere my heart was madly in love with this terrain which I never felt before with any other treks. Peace in air and u can see different color shades in the rocky mountains from blue to violet, yellow to brown... From grey to black from red to magenta and so on. The zanksar in between is of sea green color somewhere in a high speed somewhere it's all slow like a lazy day and you feel so calm and peaceful. A kind of black bird which was only kind I saw in the terrain which was plunging inside the freezing Indus water and exploring it then eventually vanished from my eyesight. Somewhere on the top of the mountains there were flock of ibex gazing towards us and some of them were with their infants eating the shrubs and juniper plants. The sun was bright sky was clear and all windy.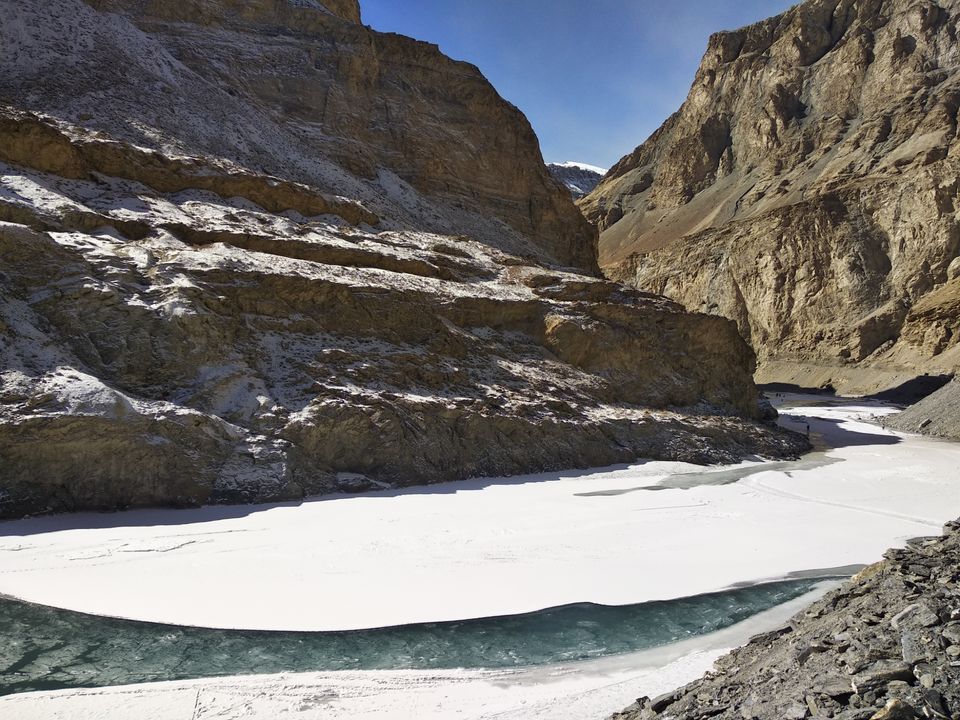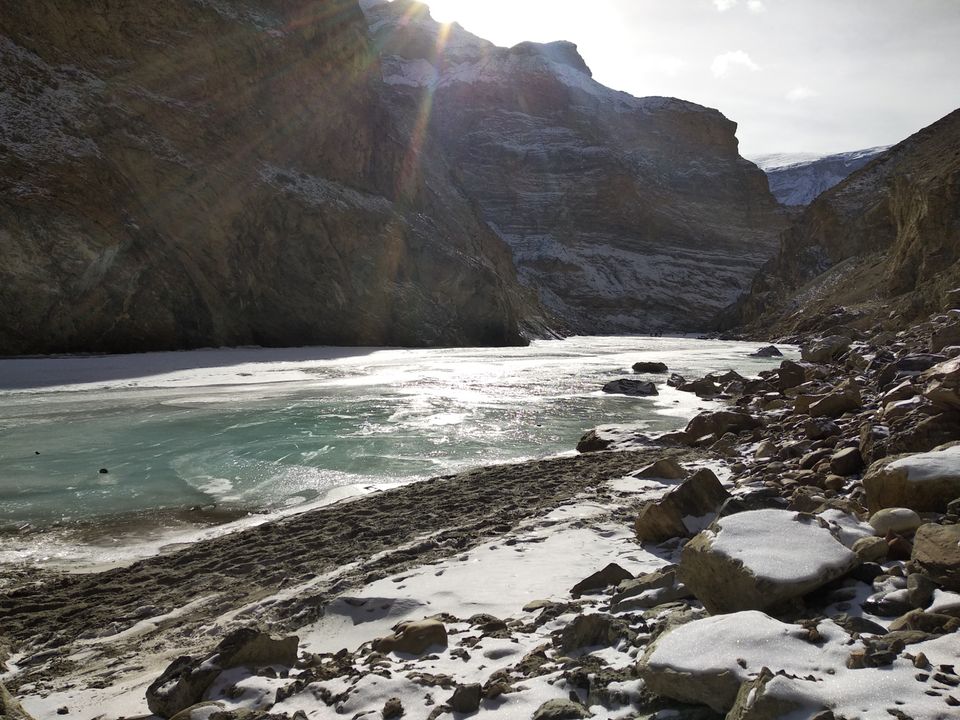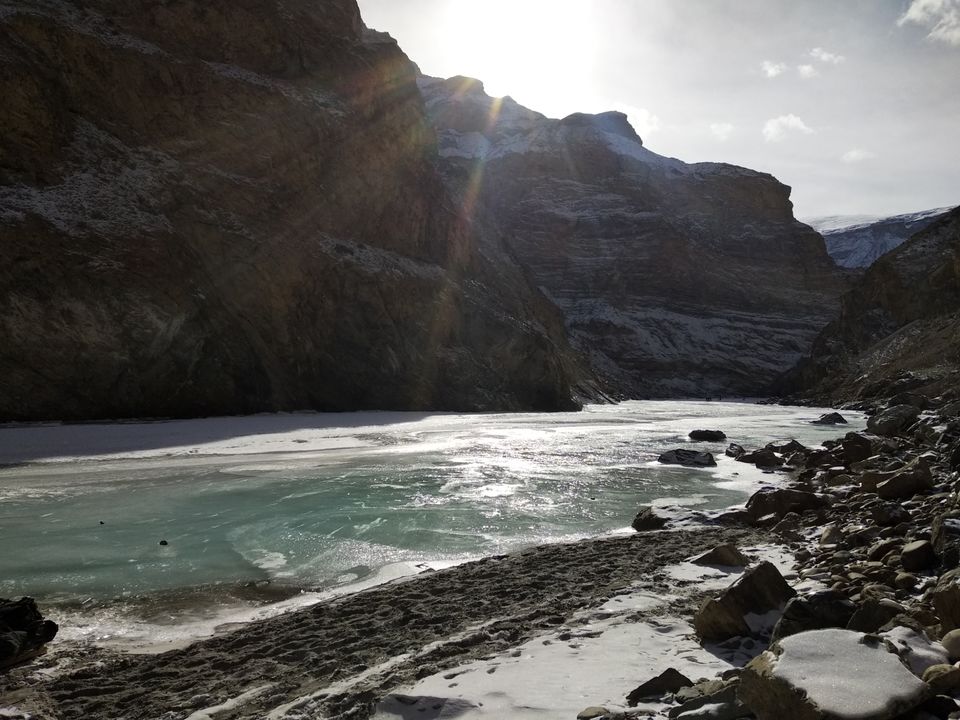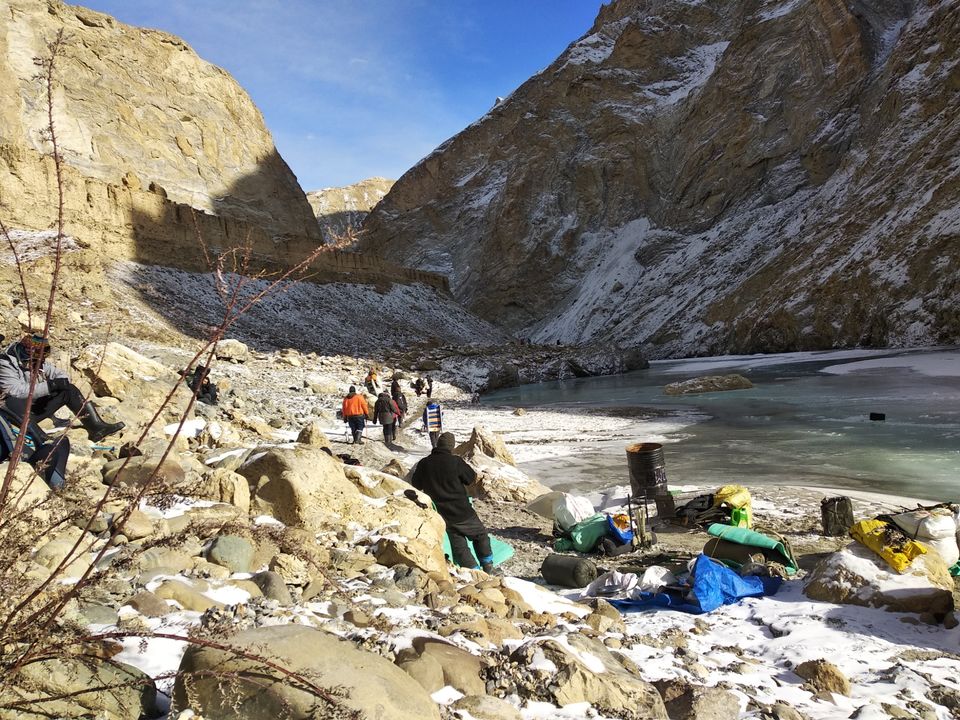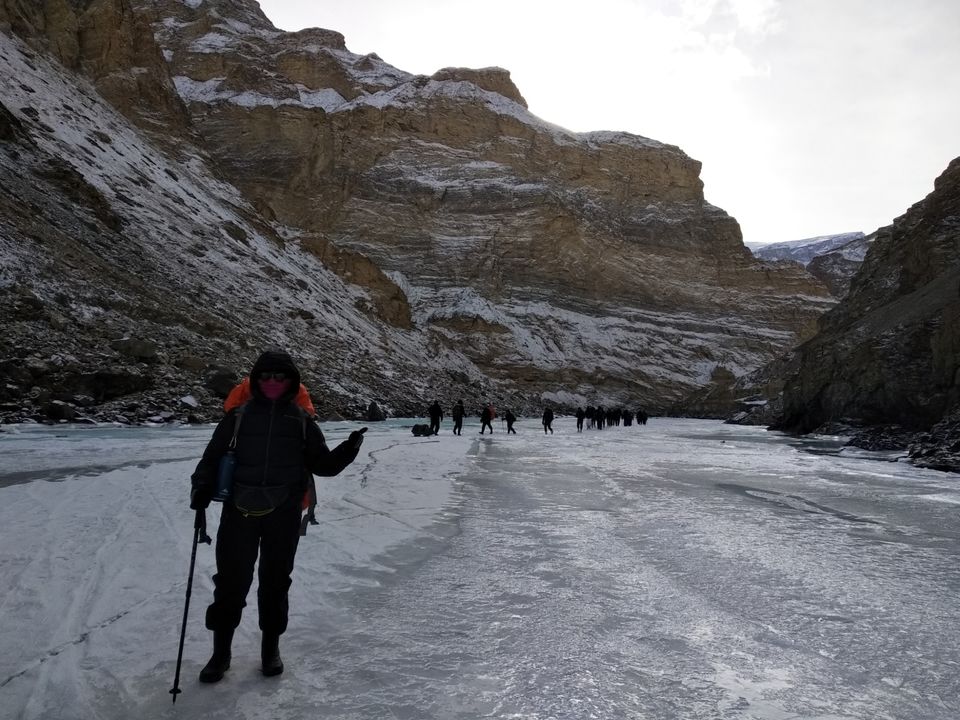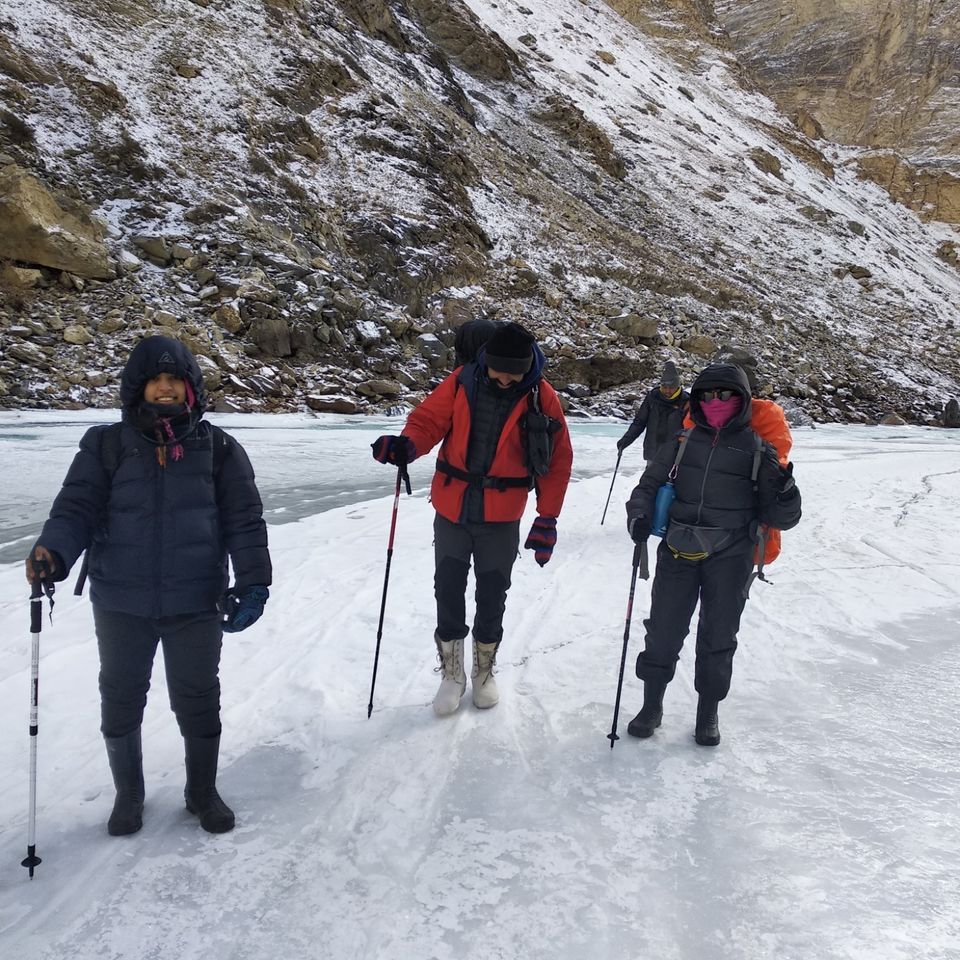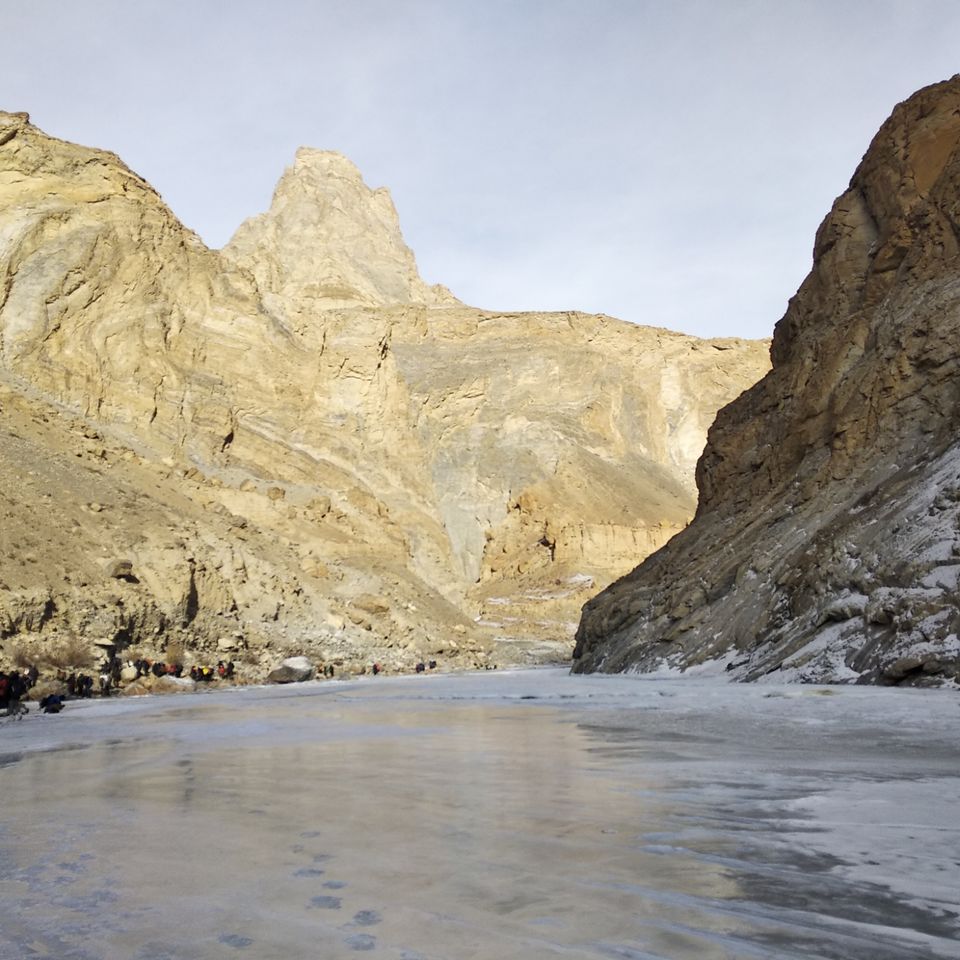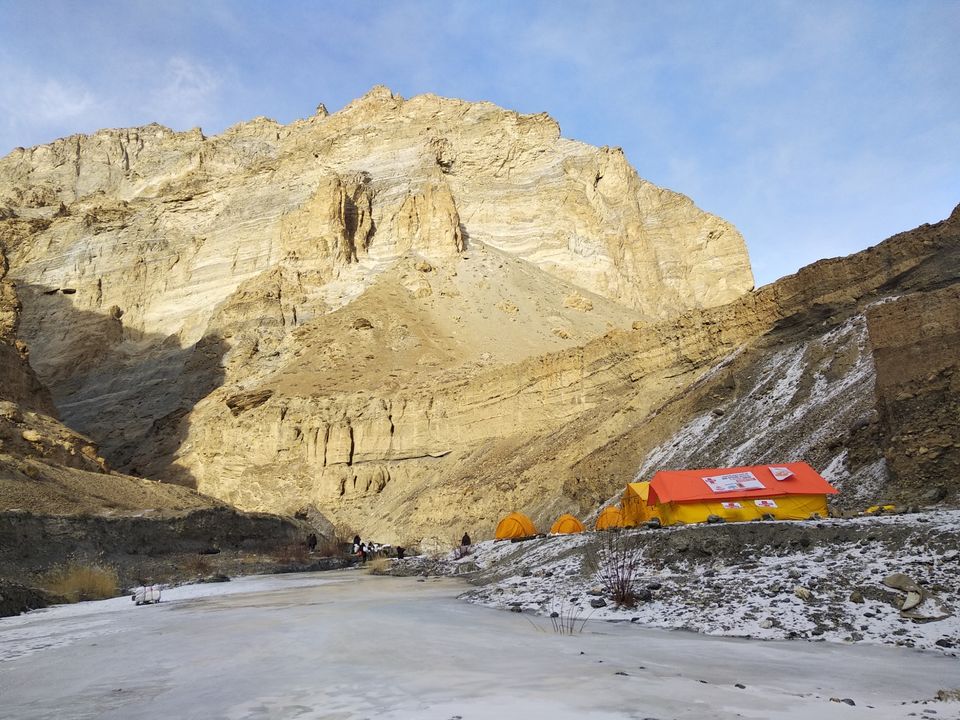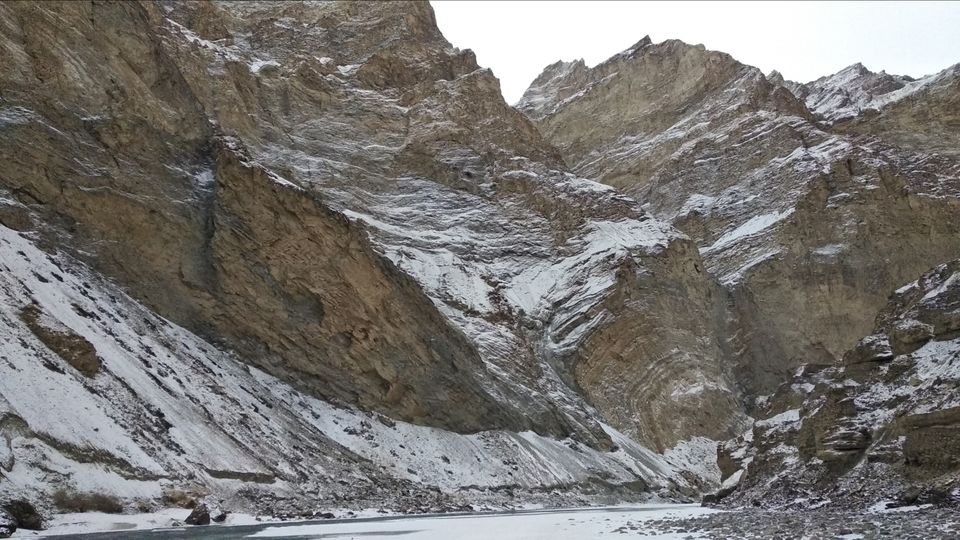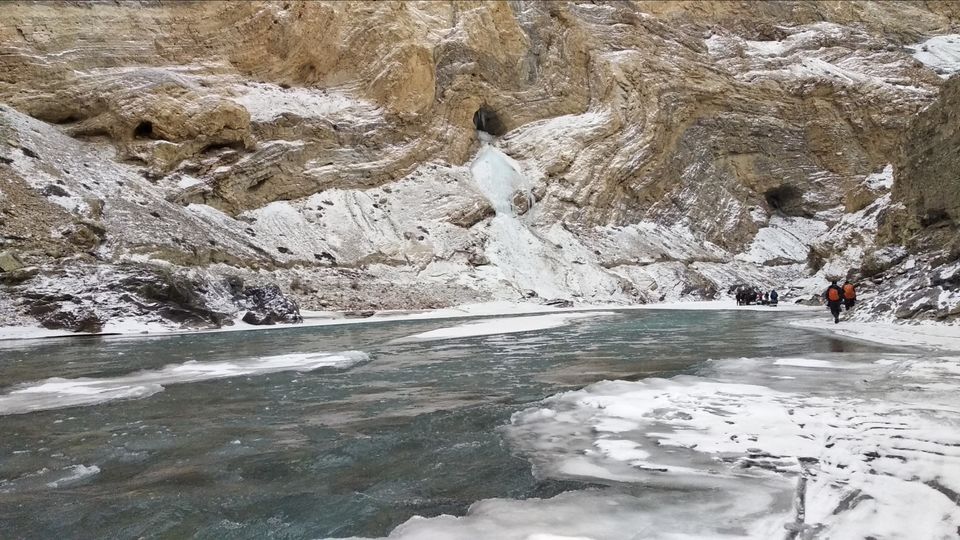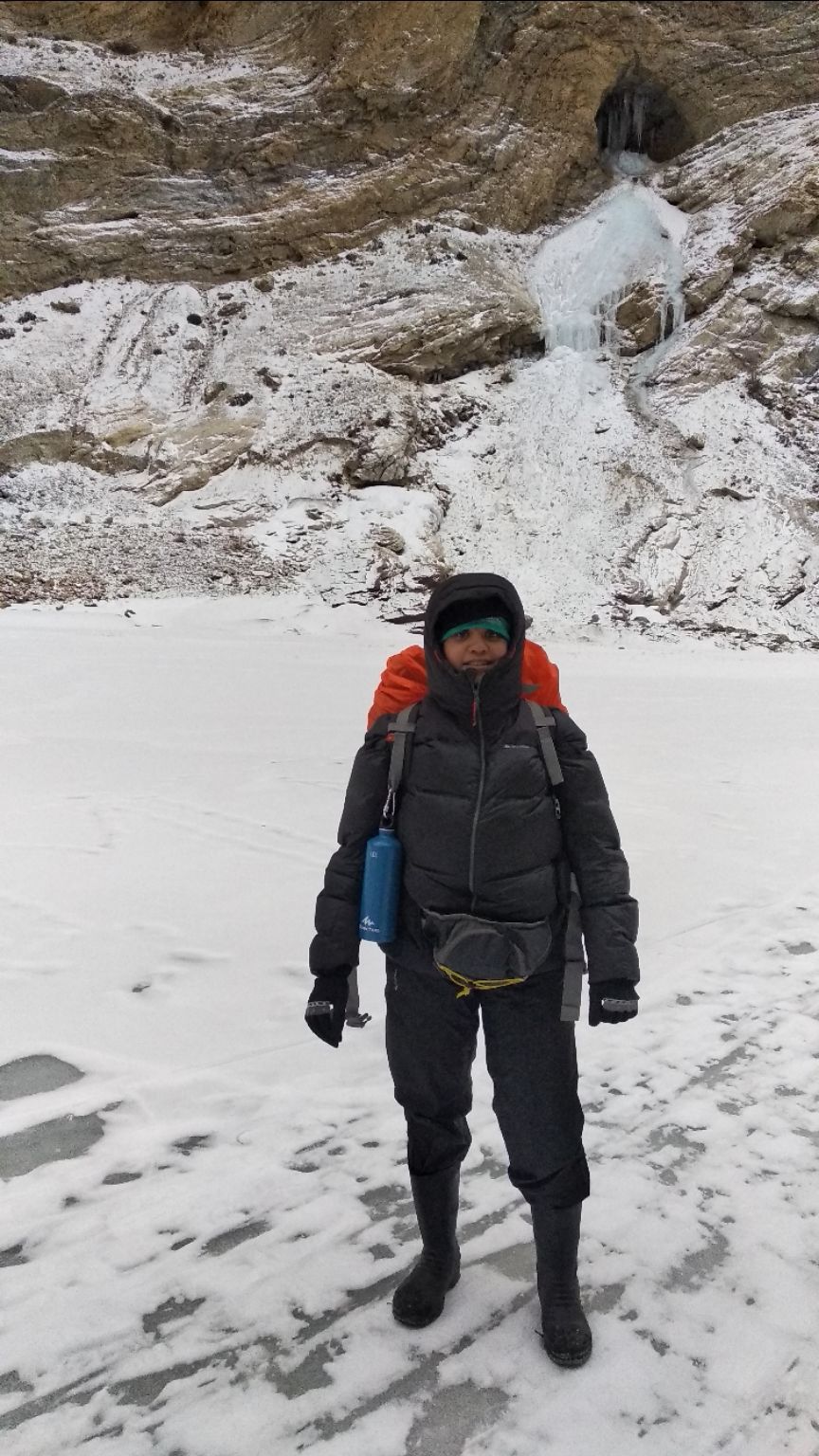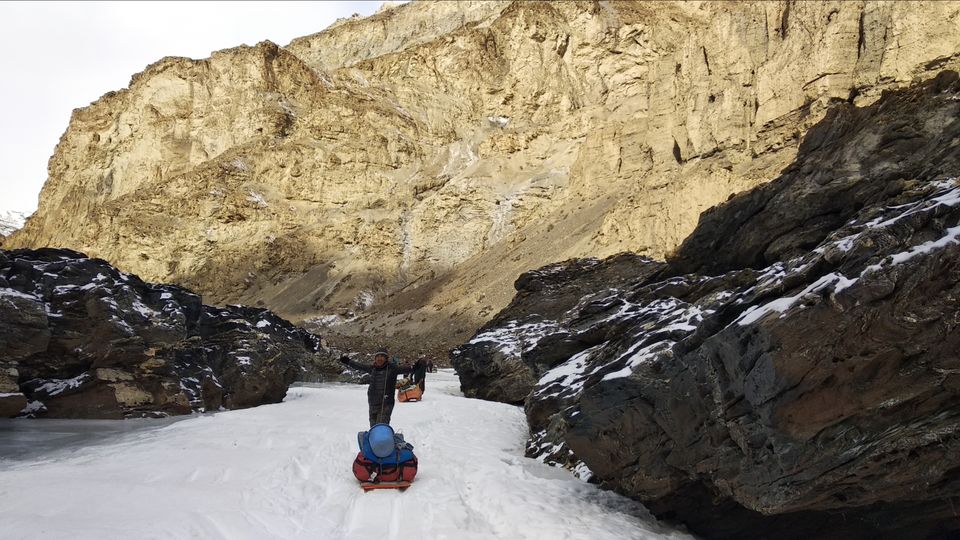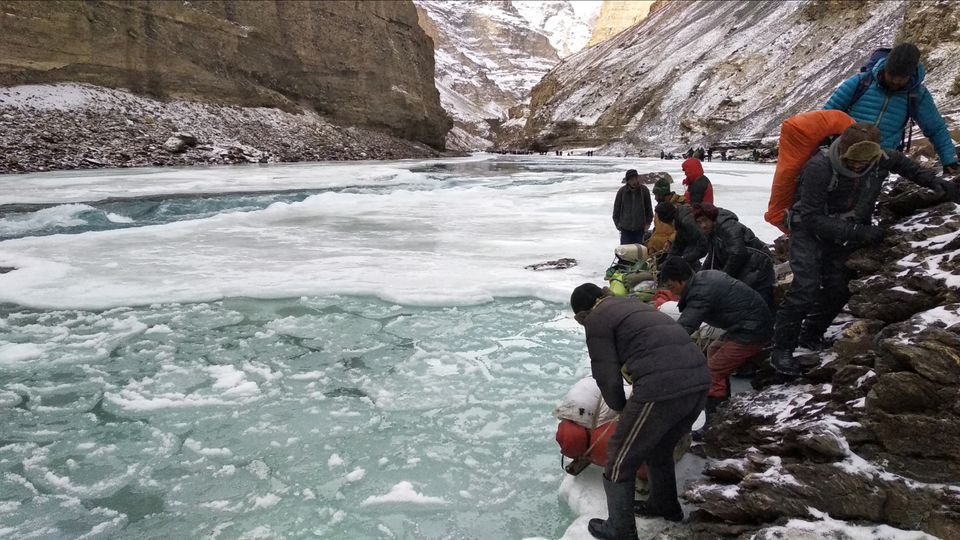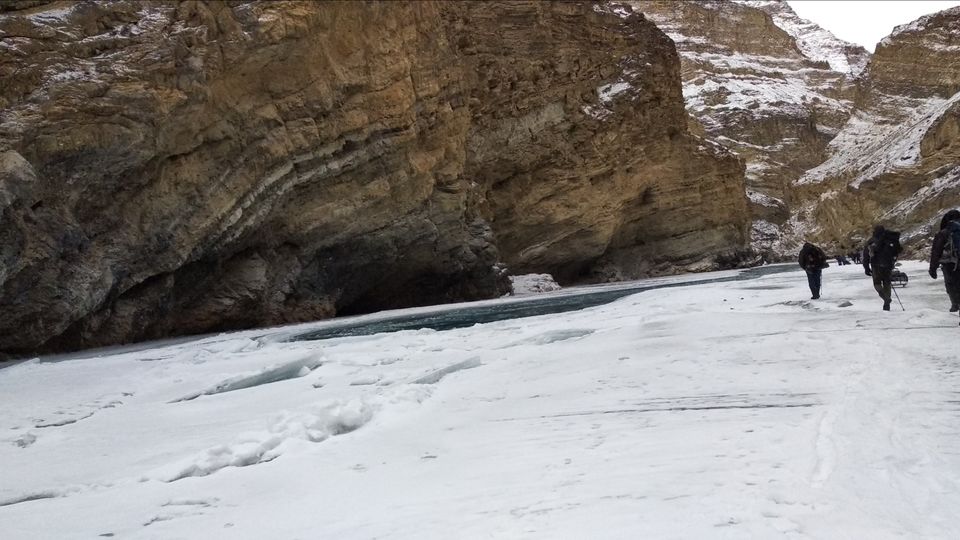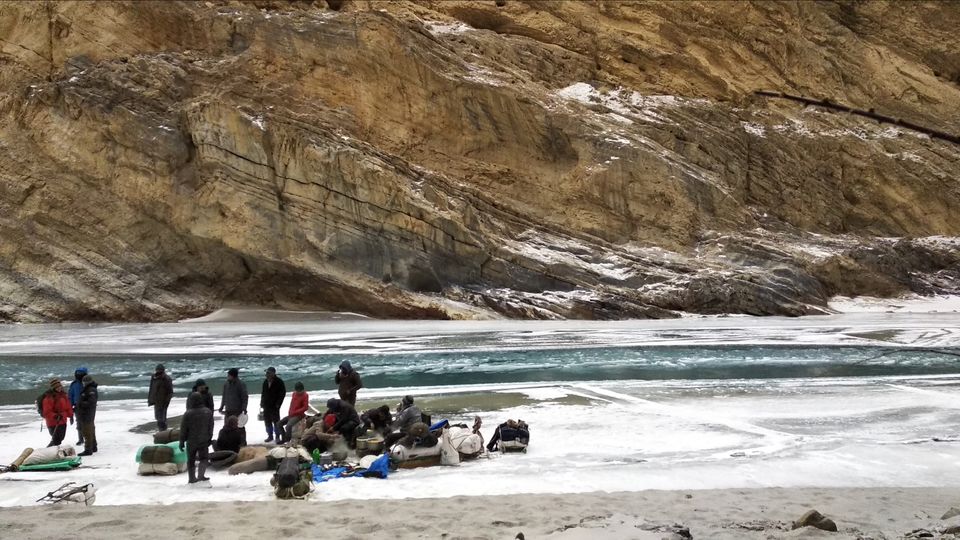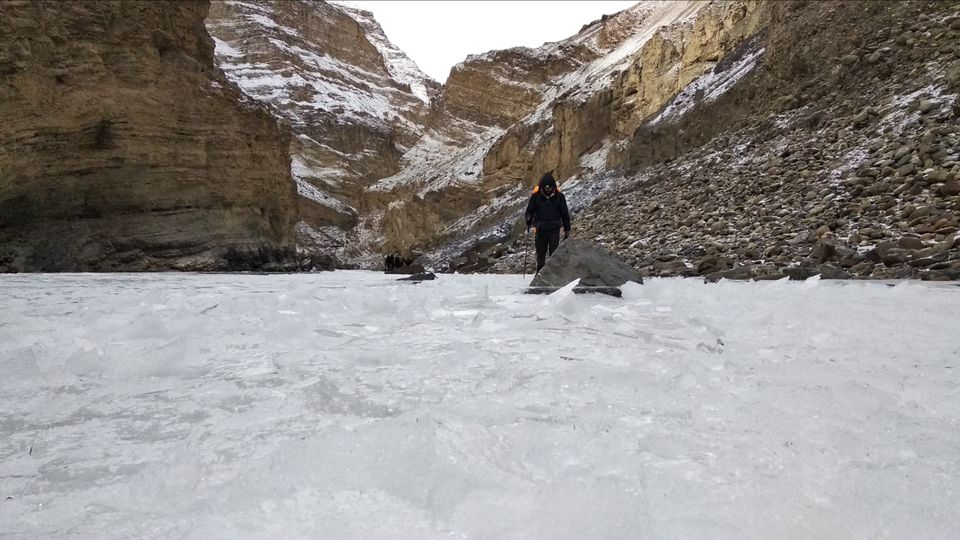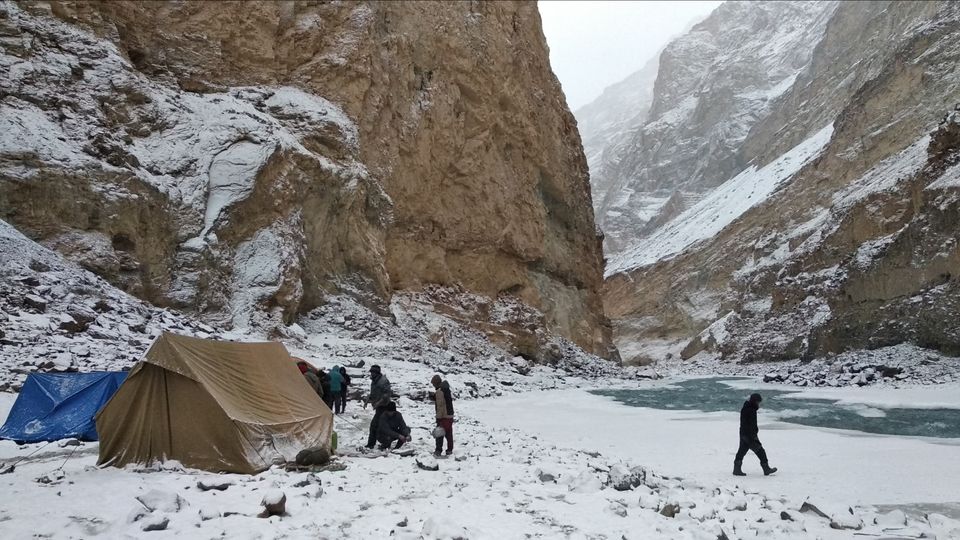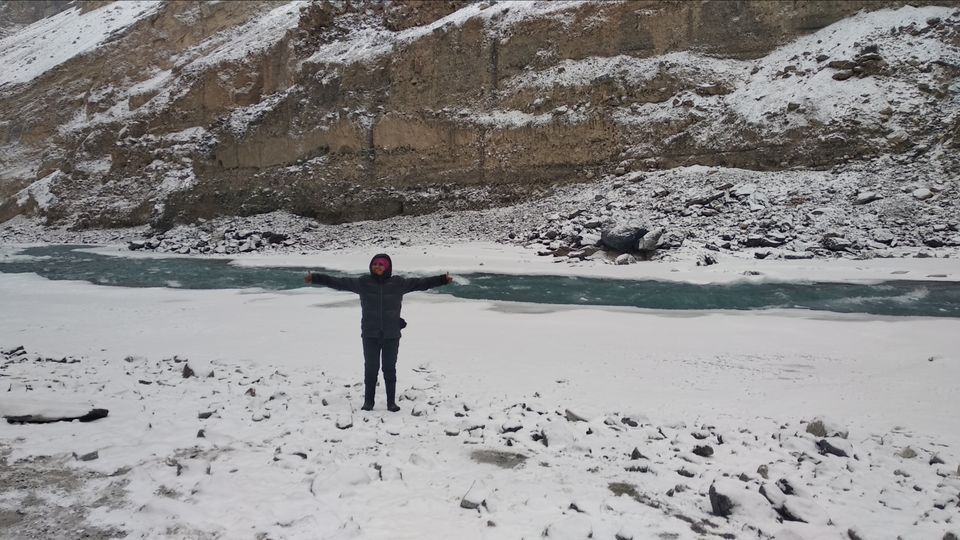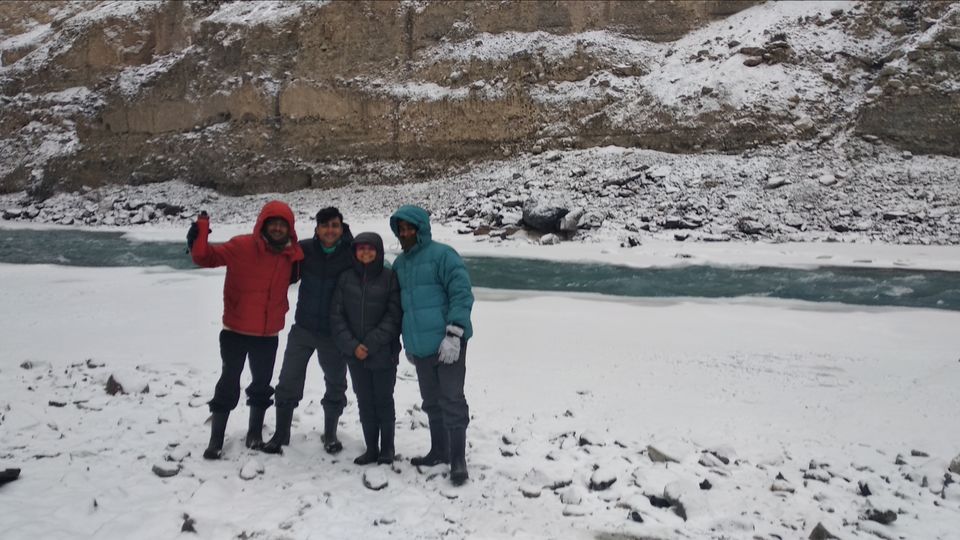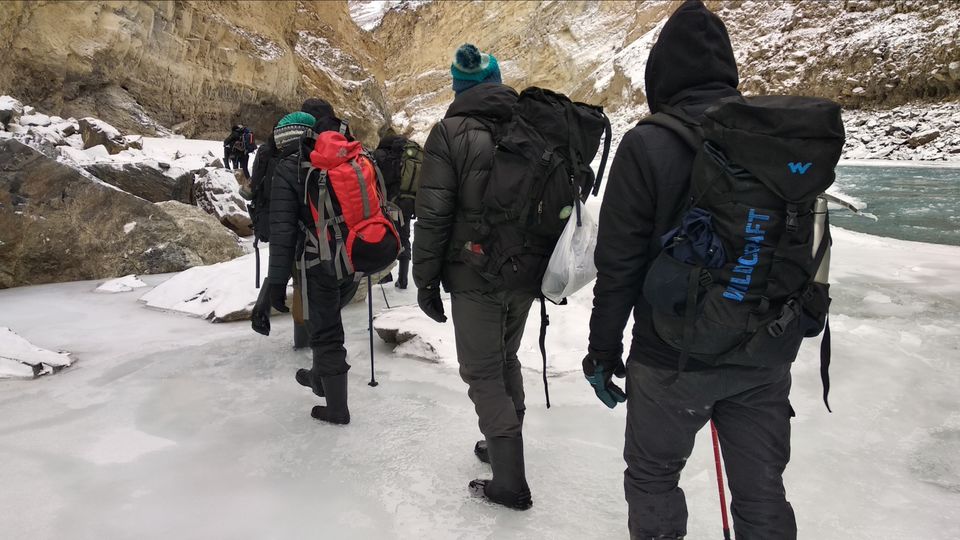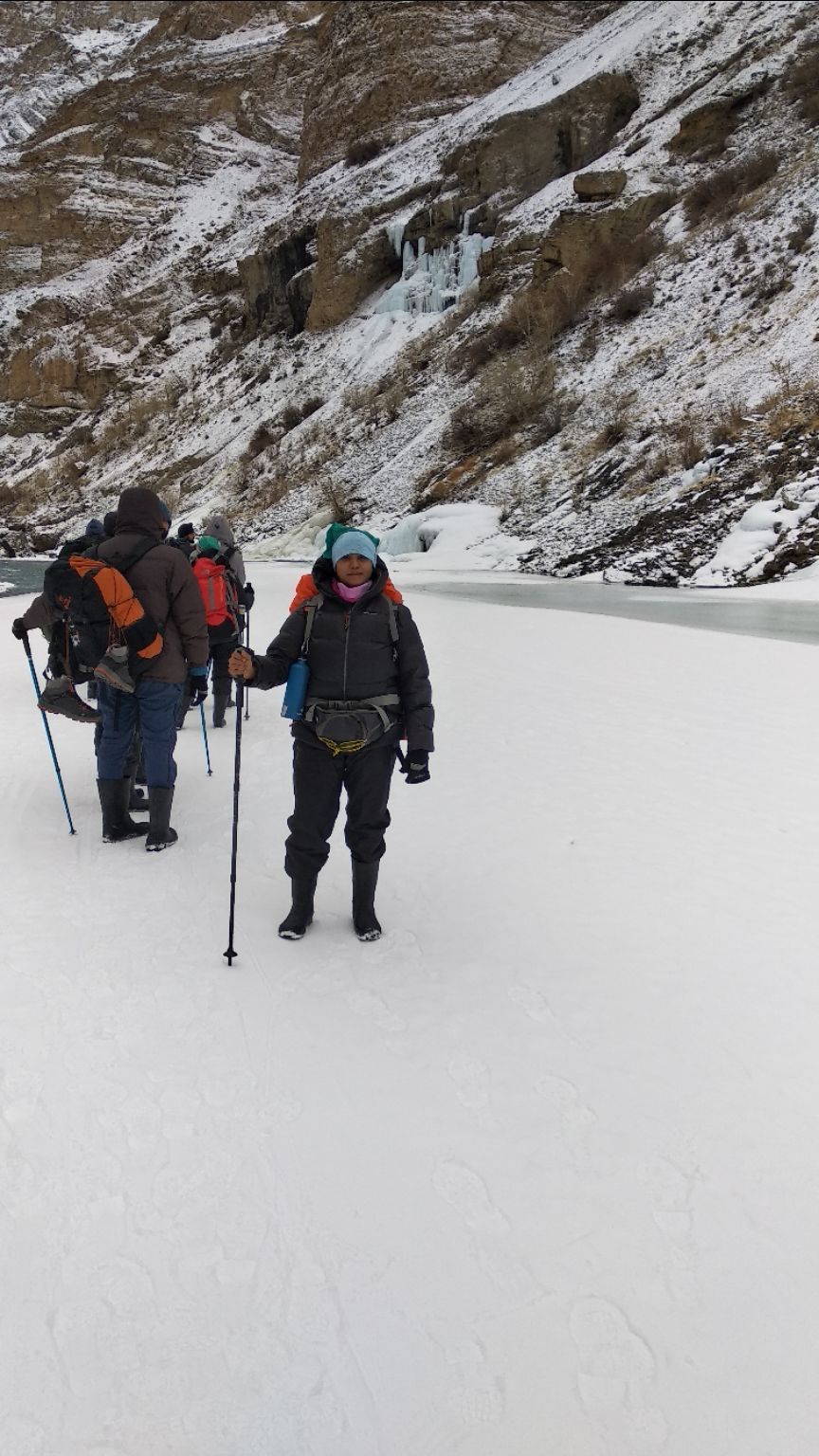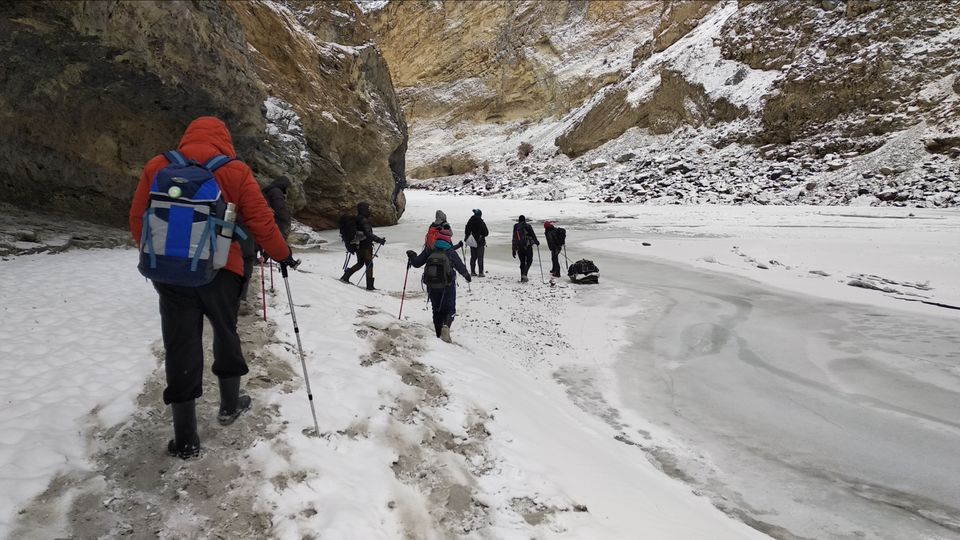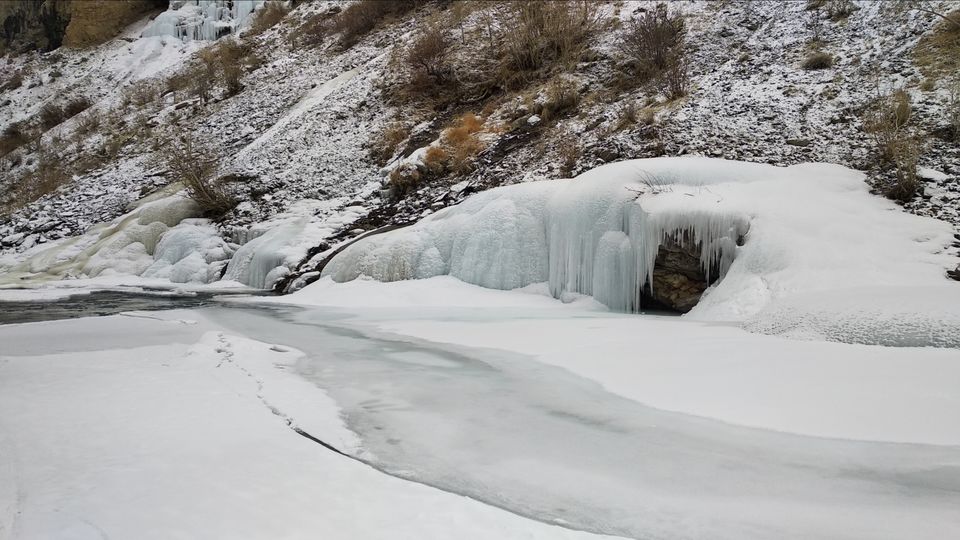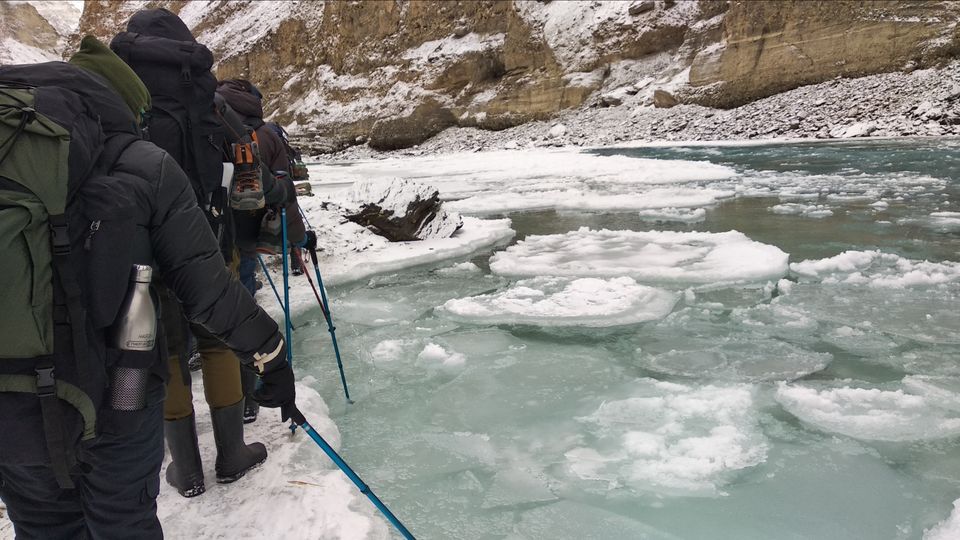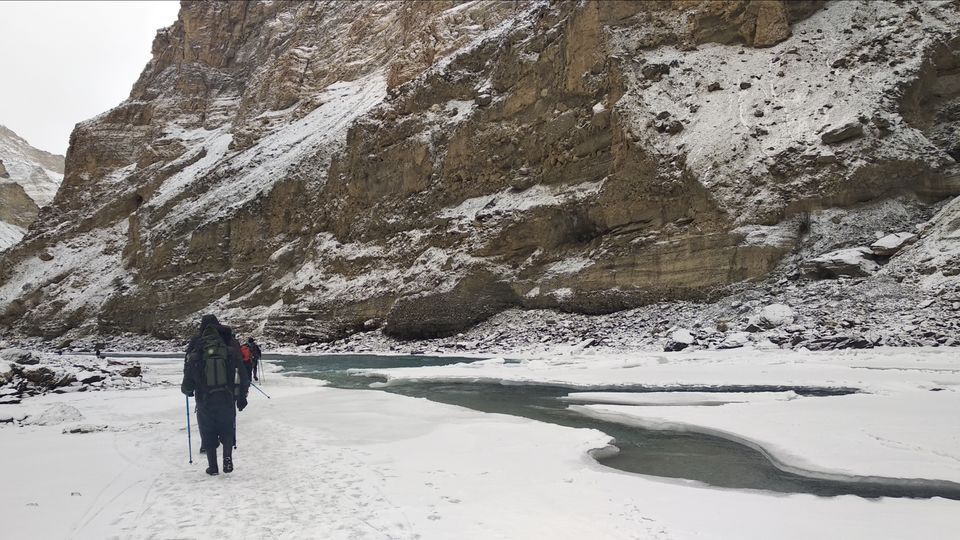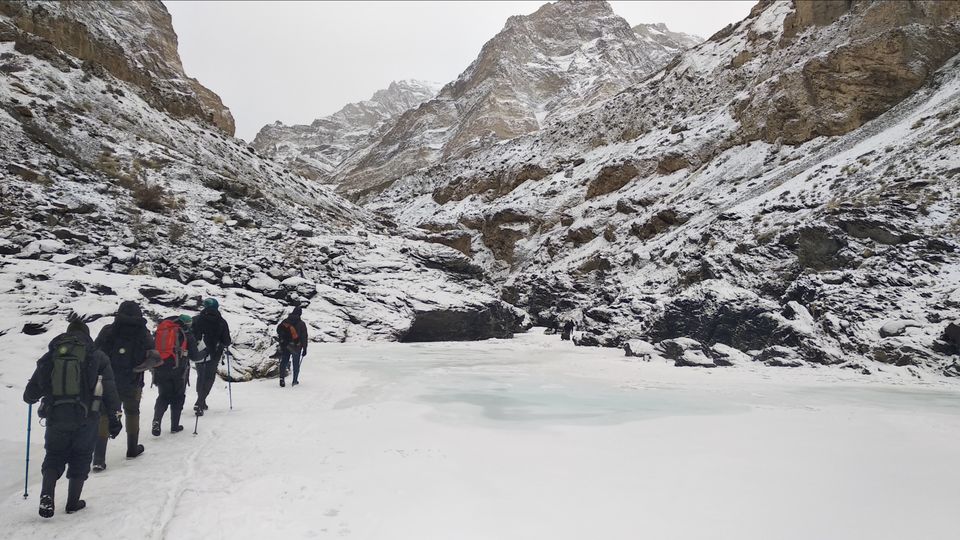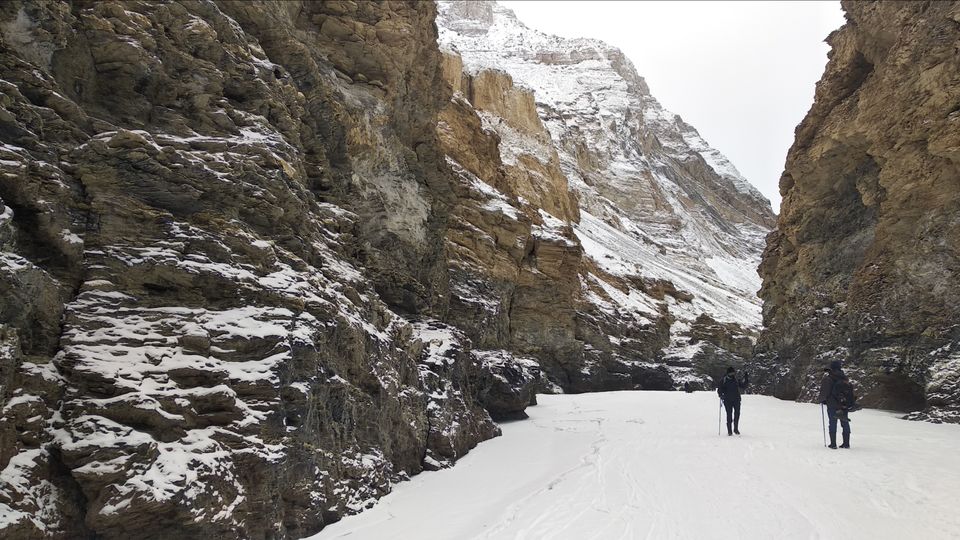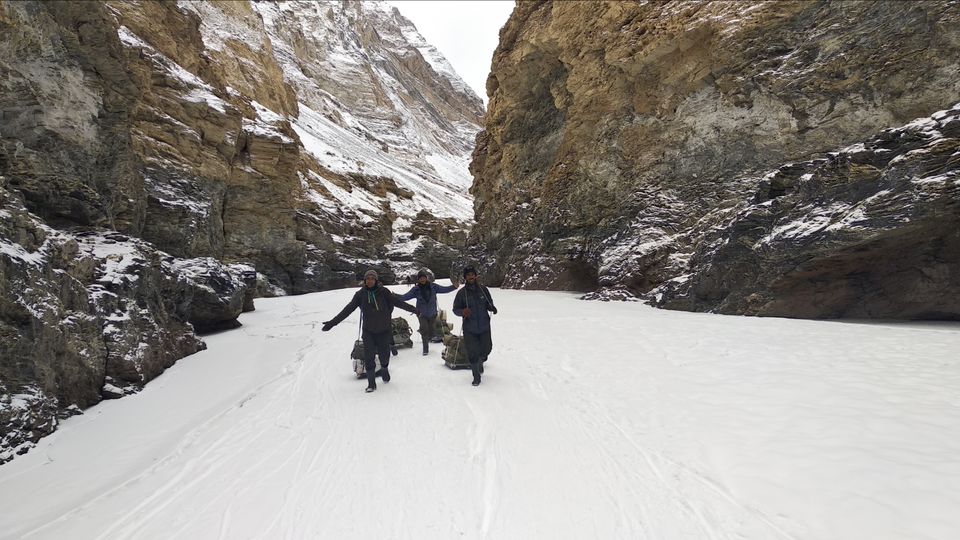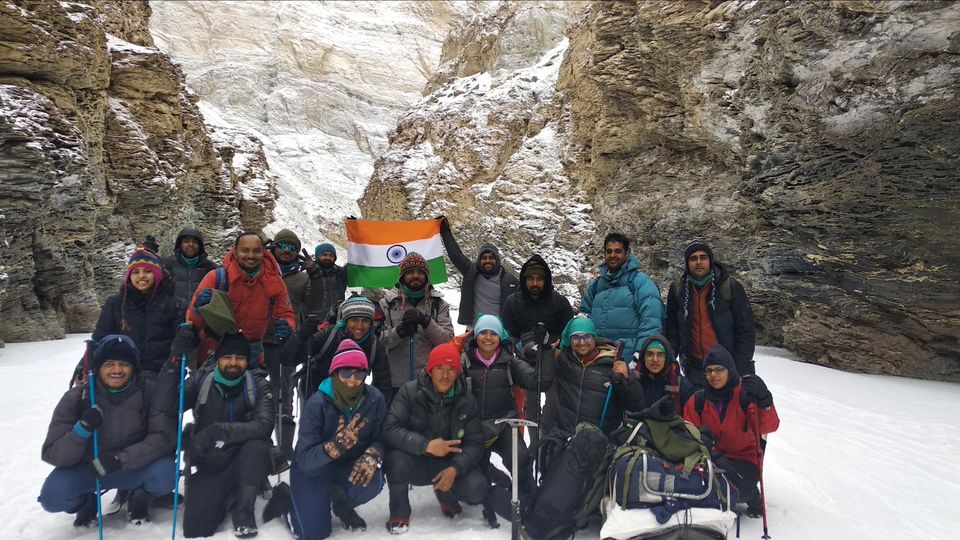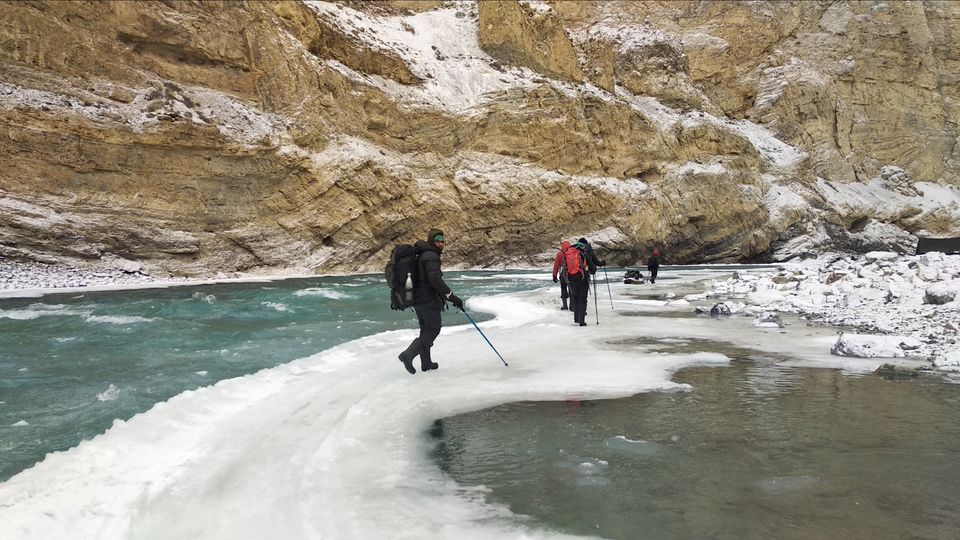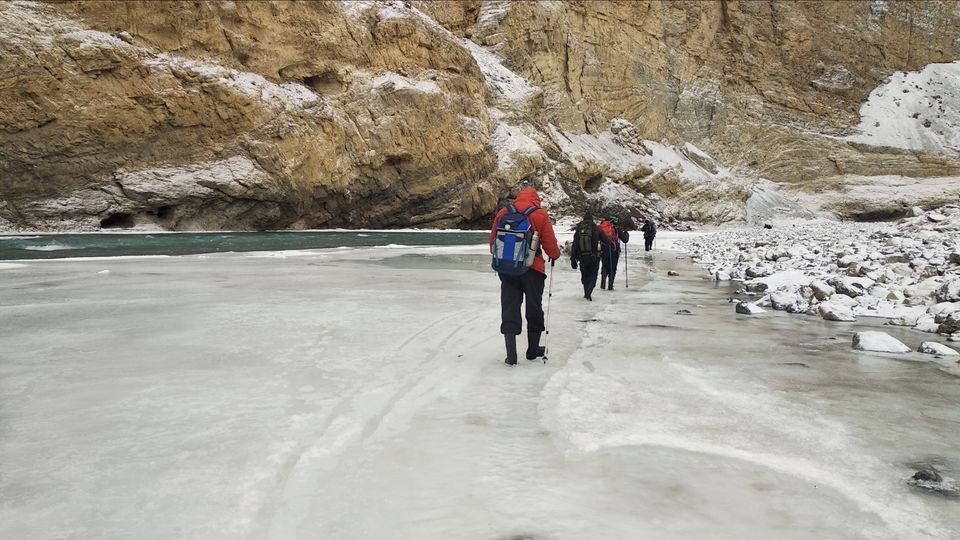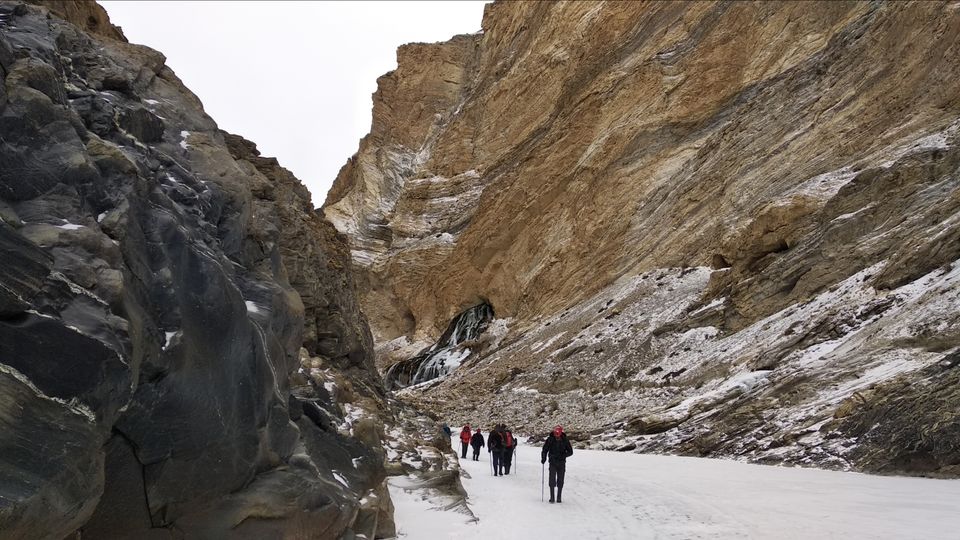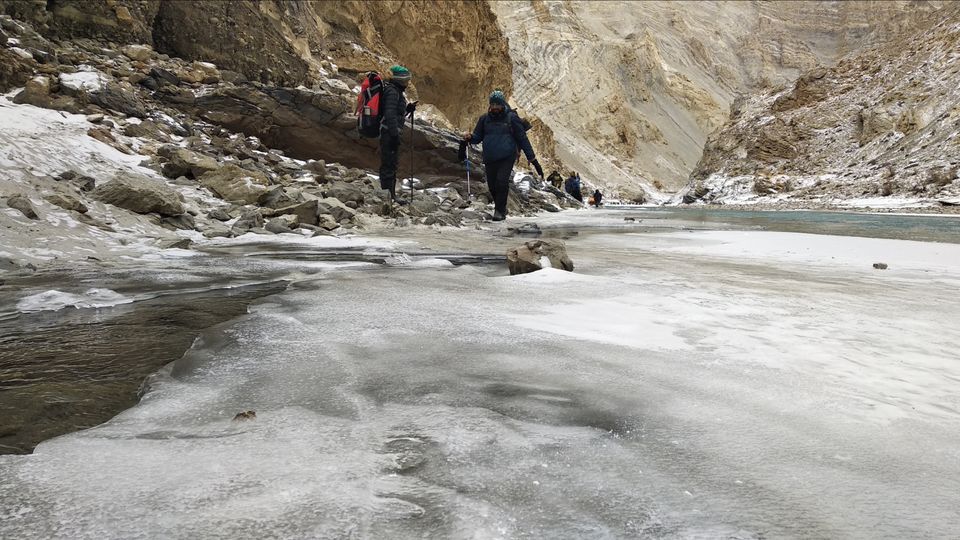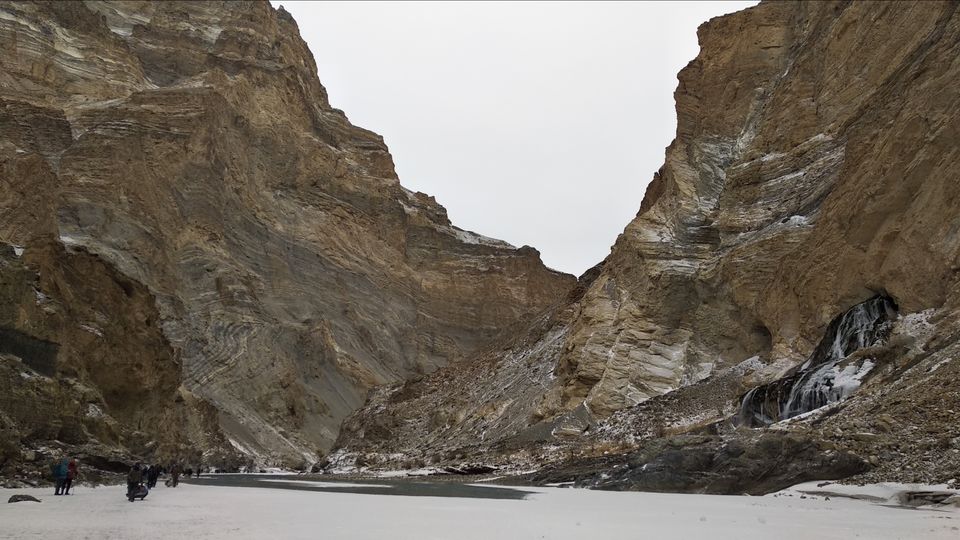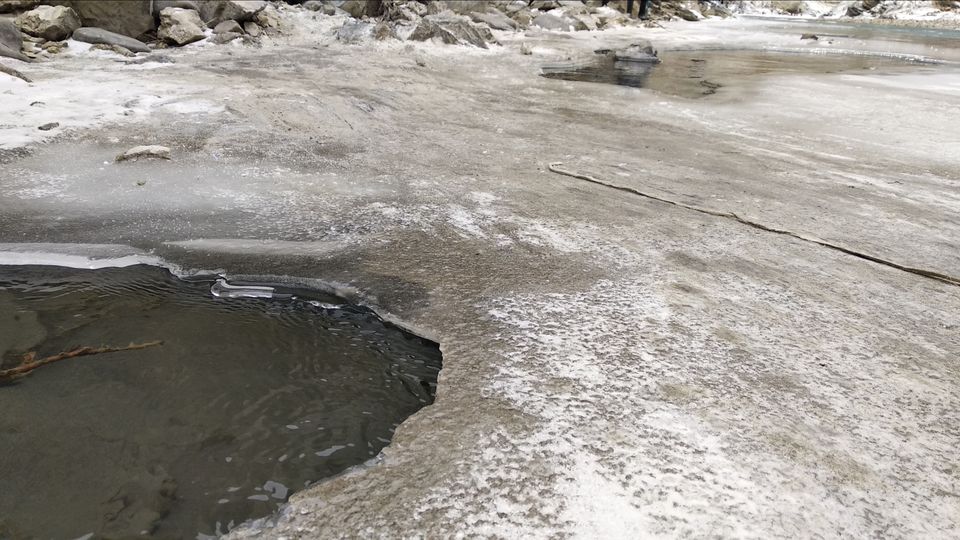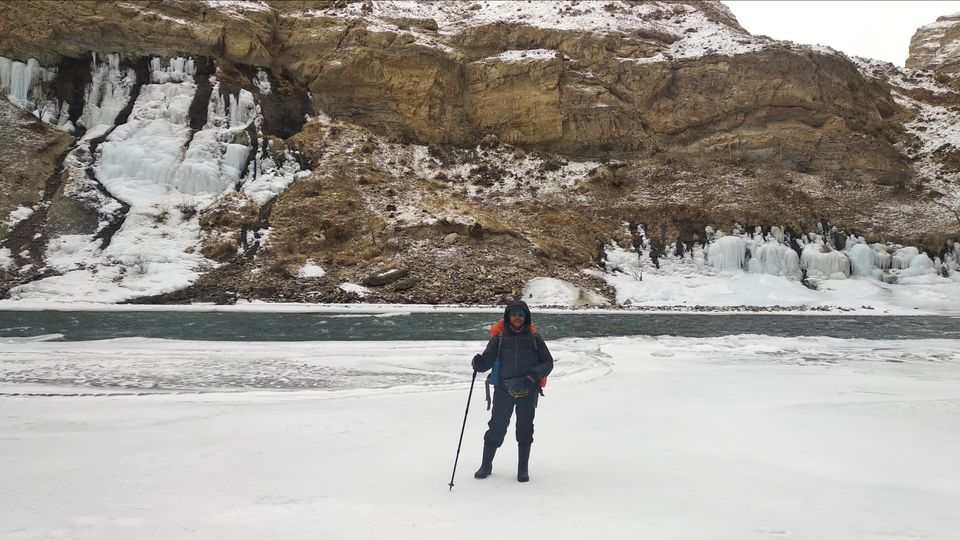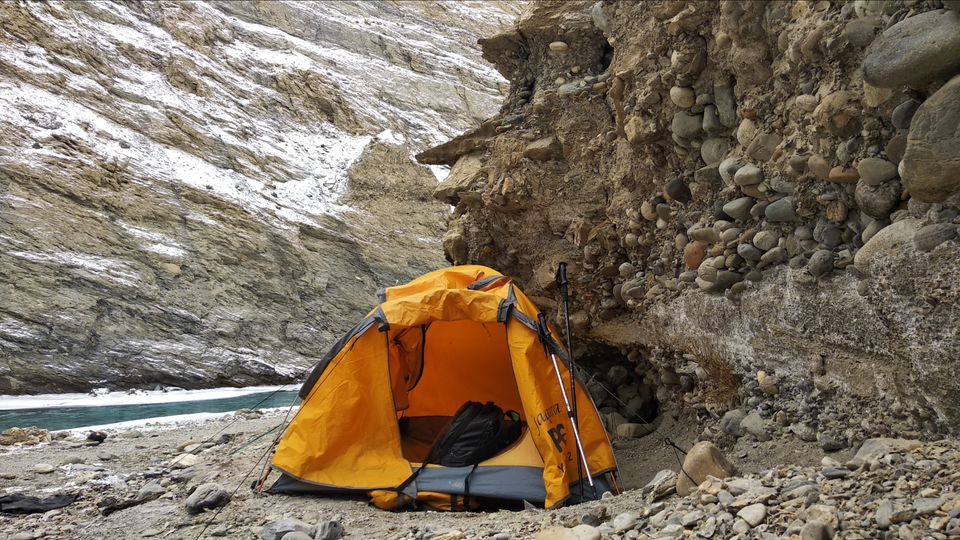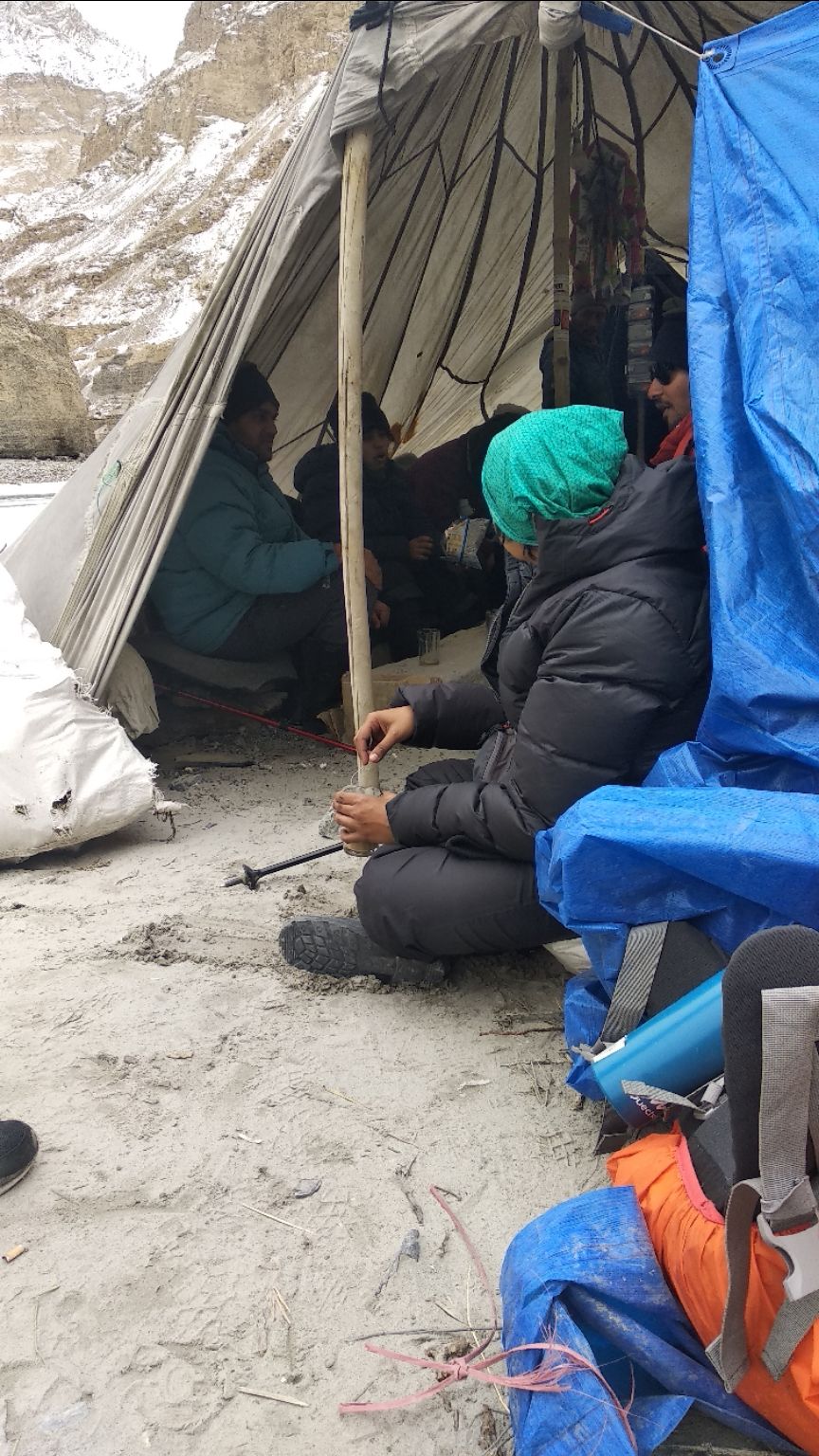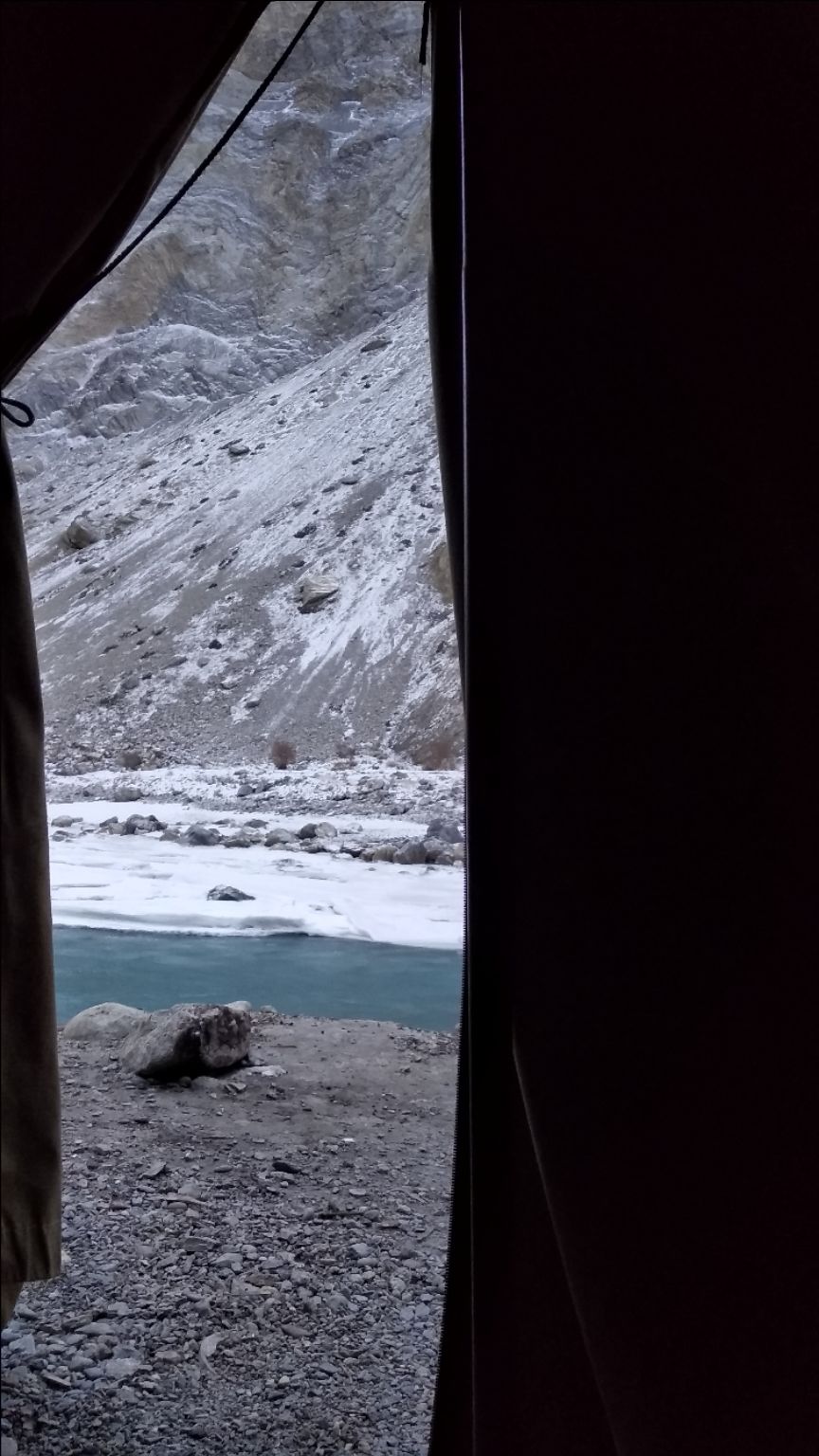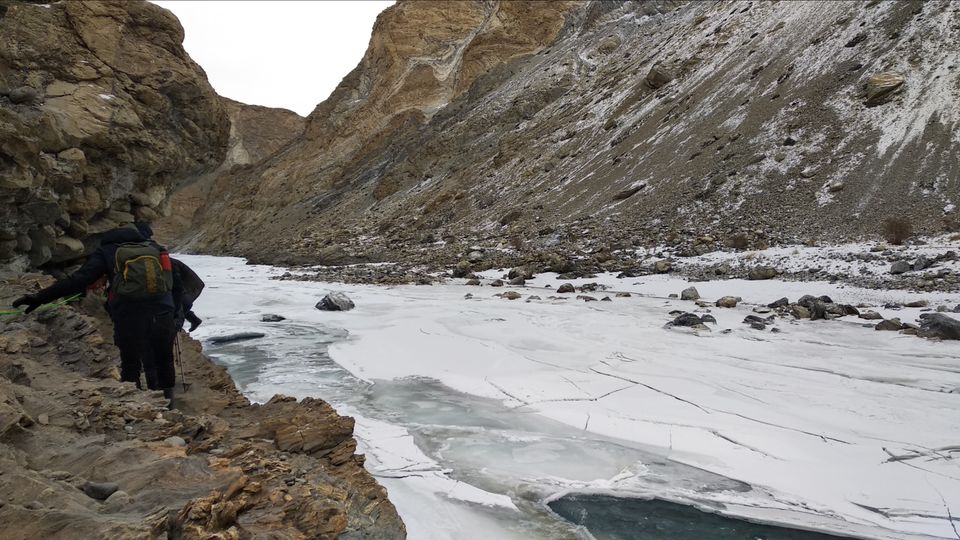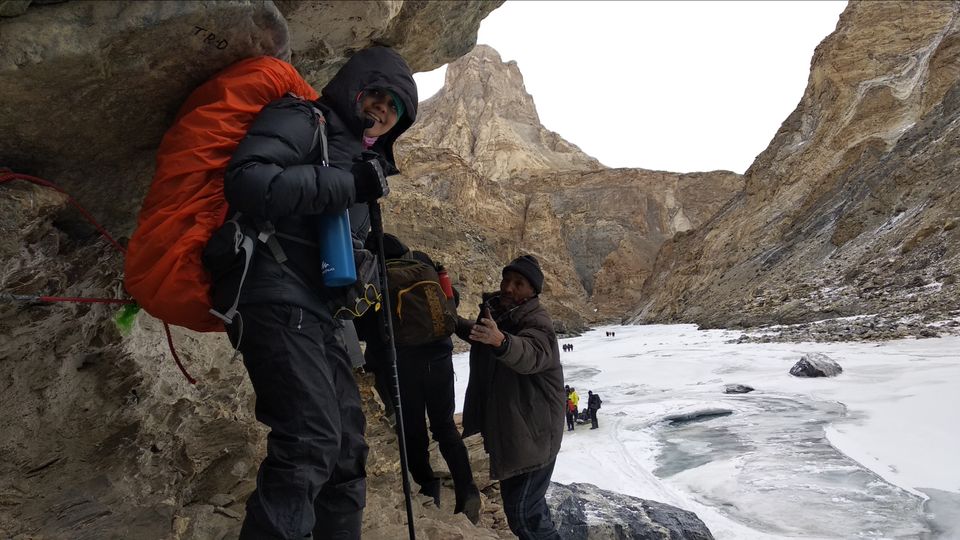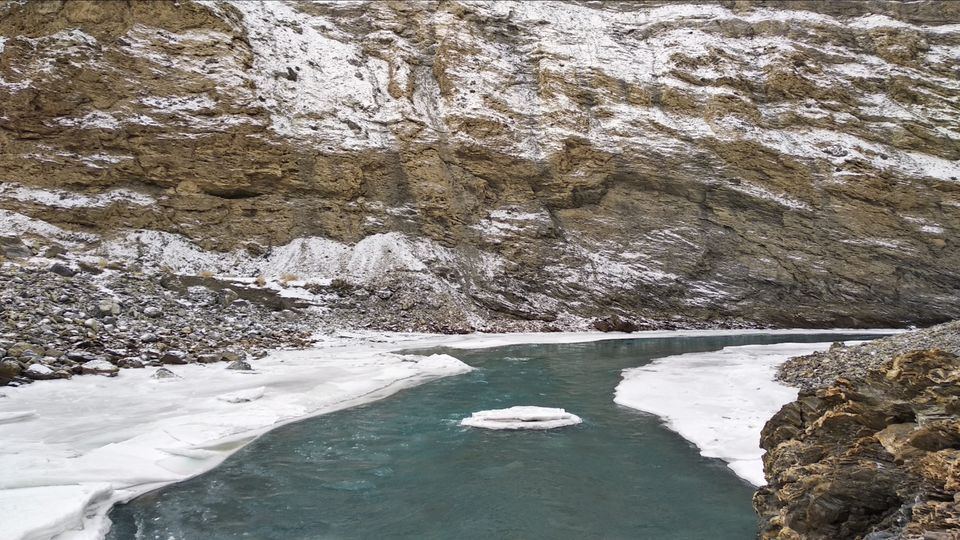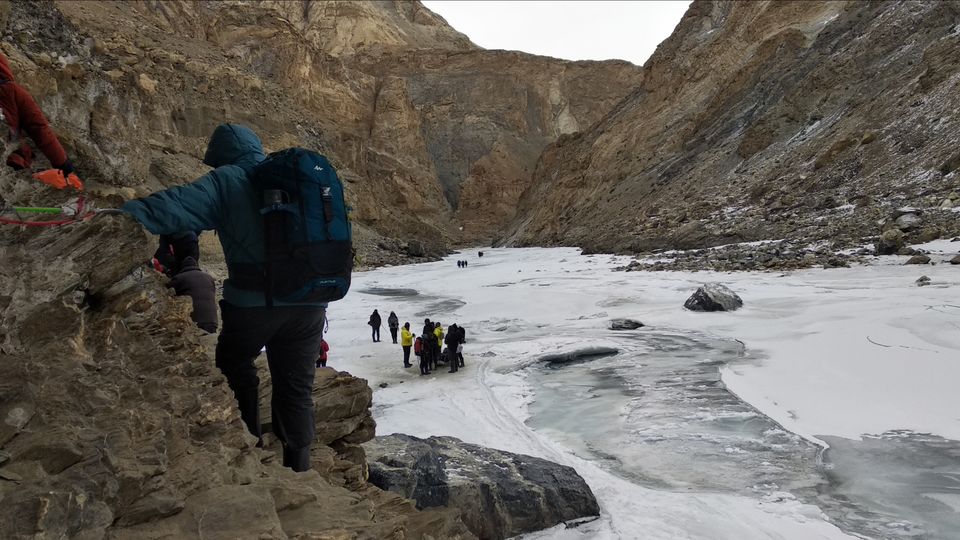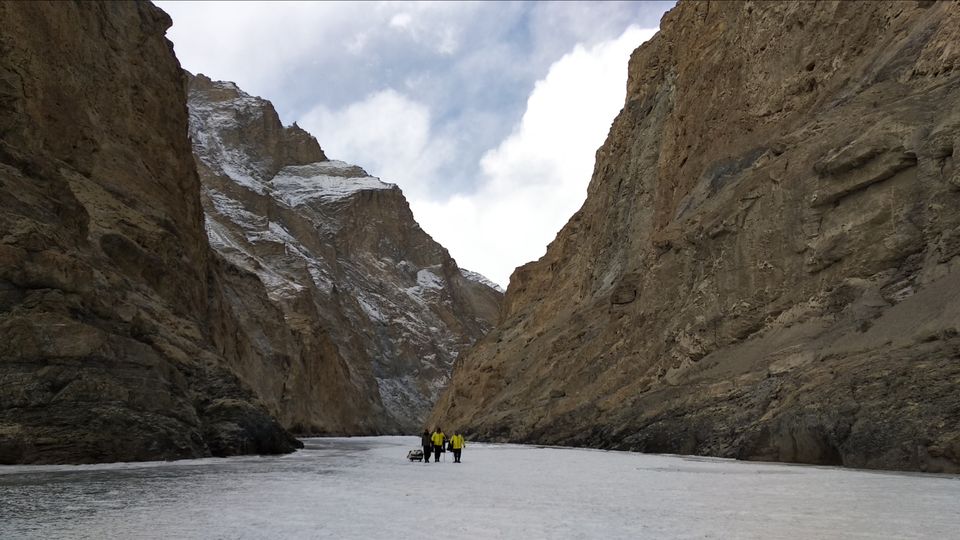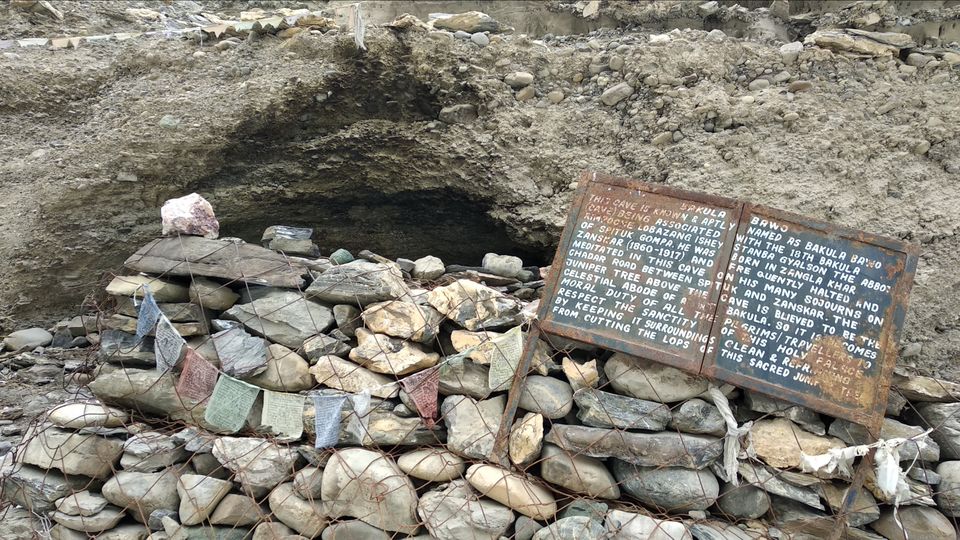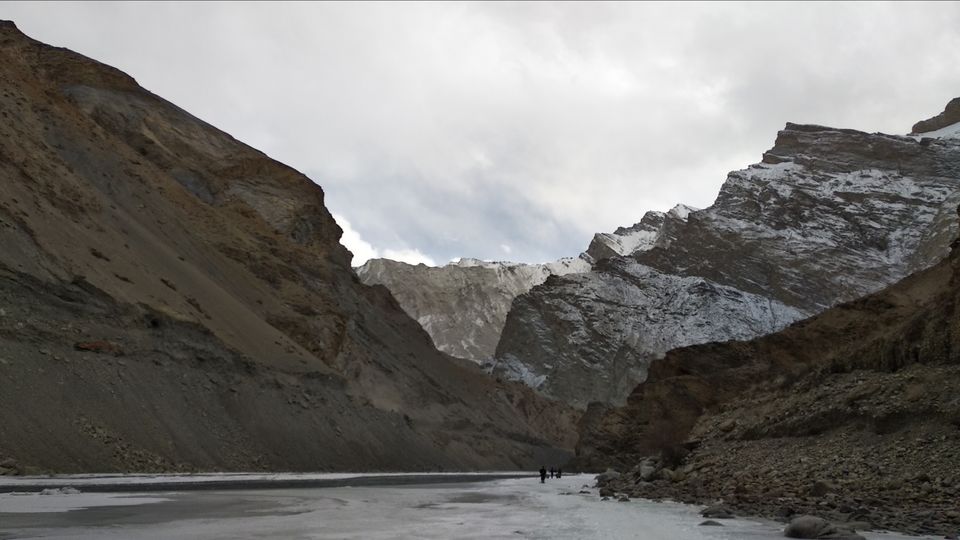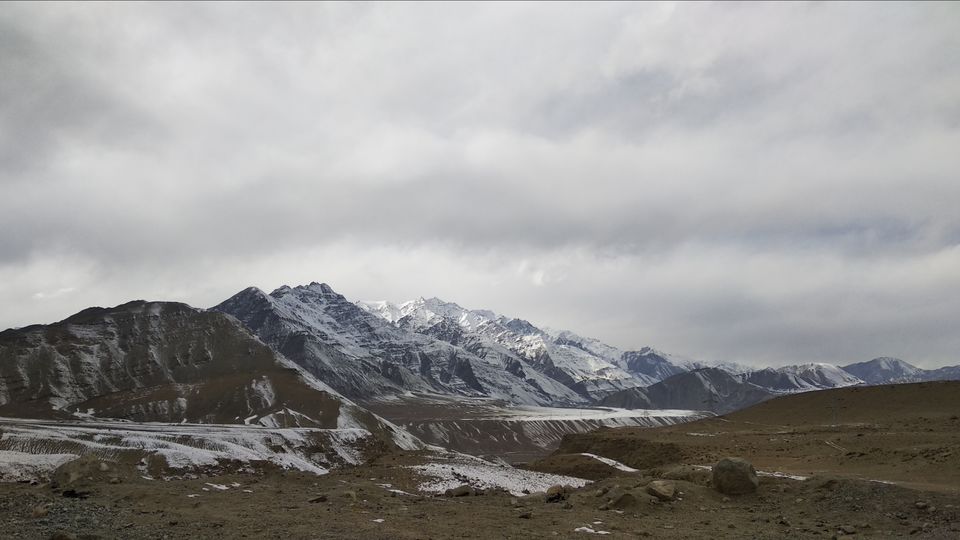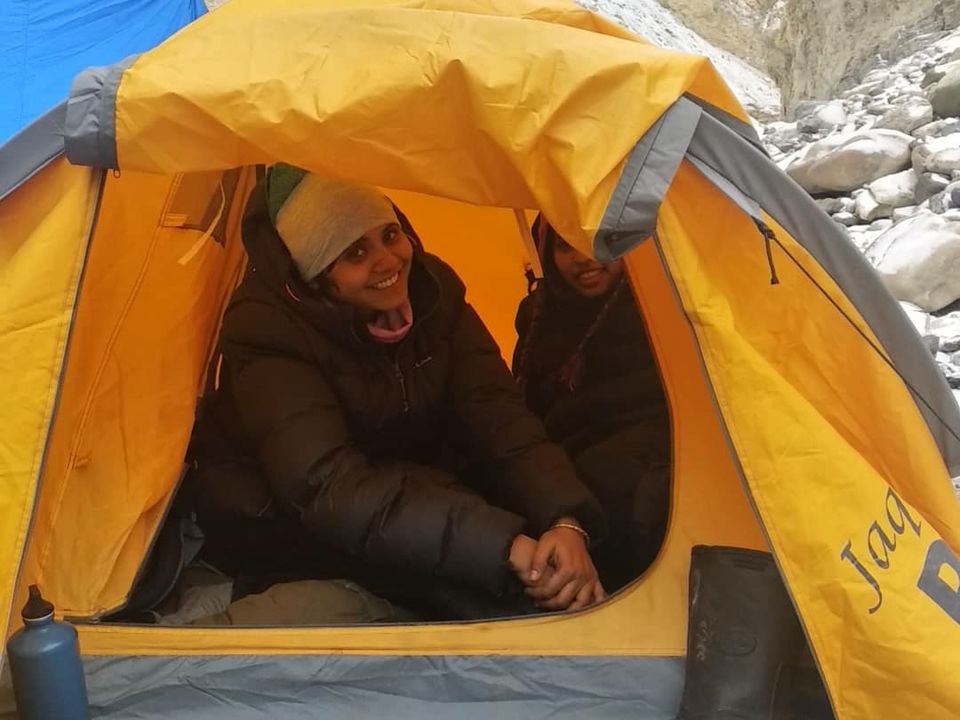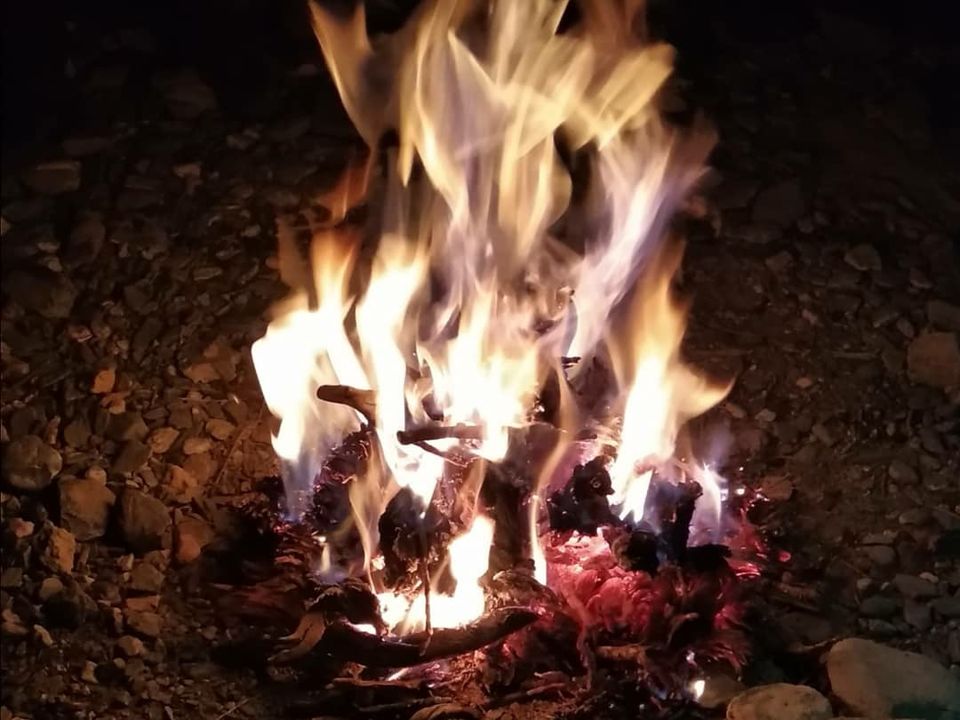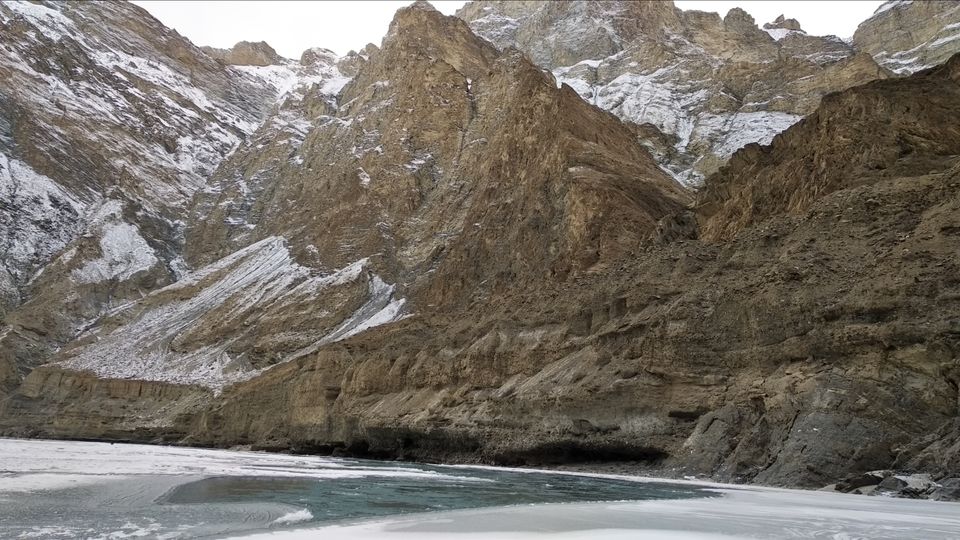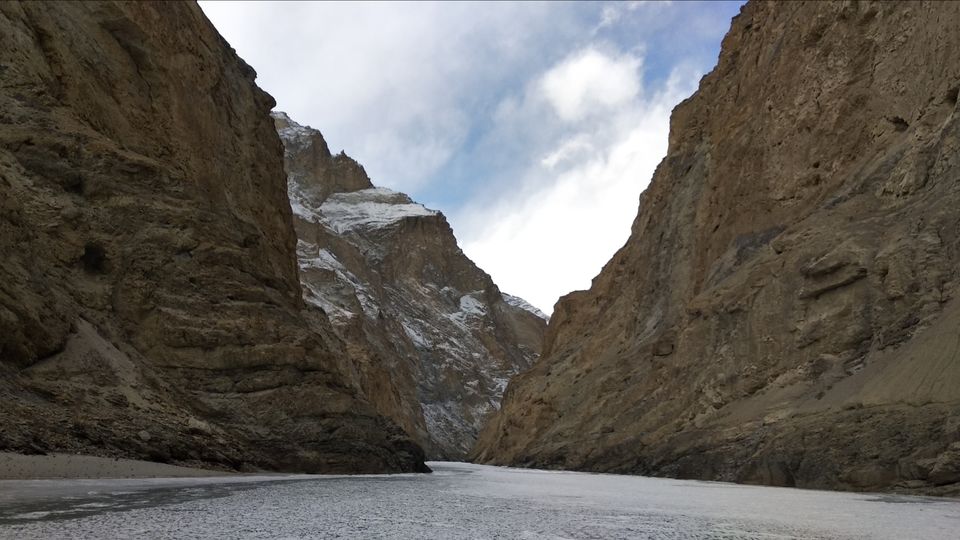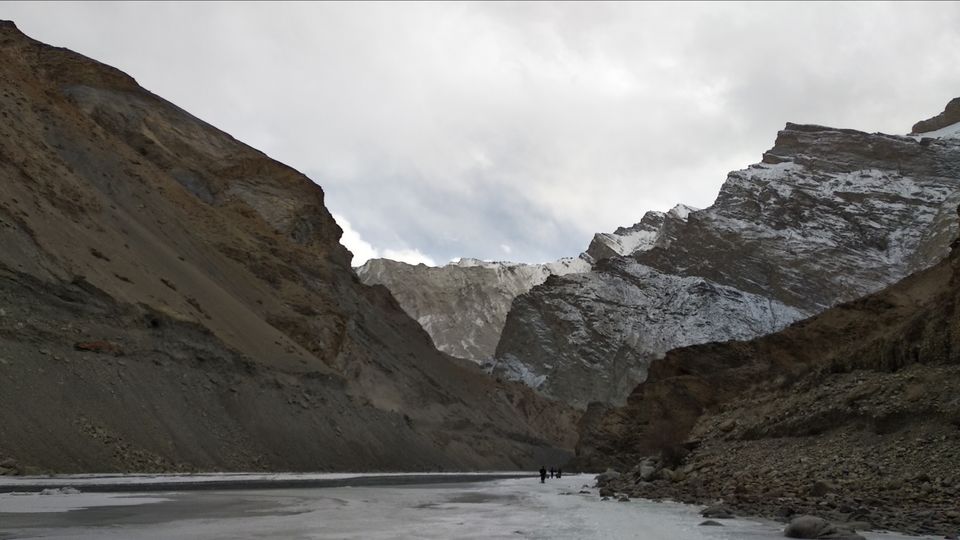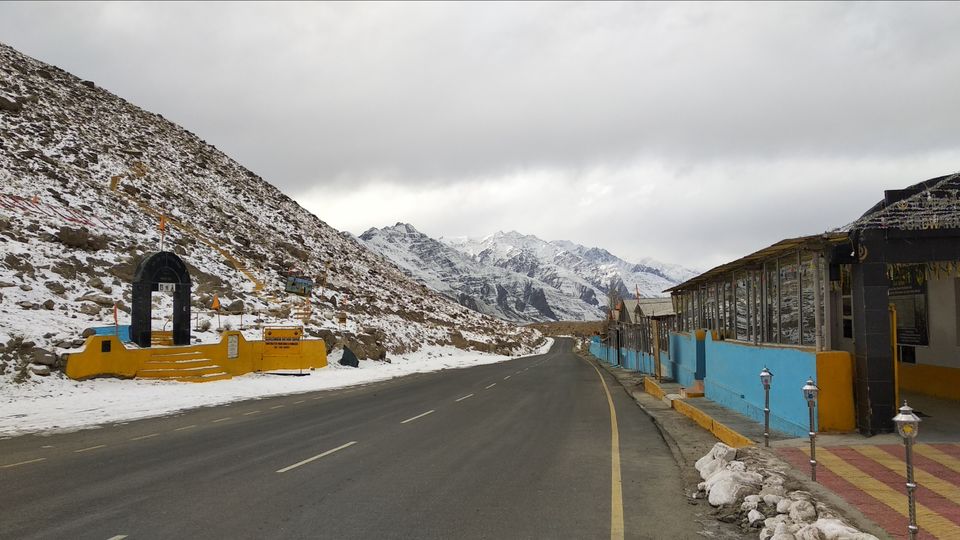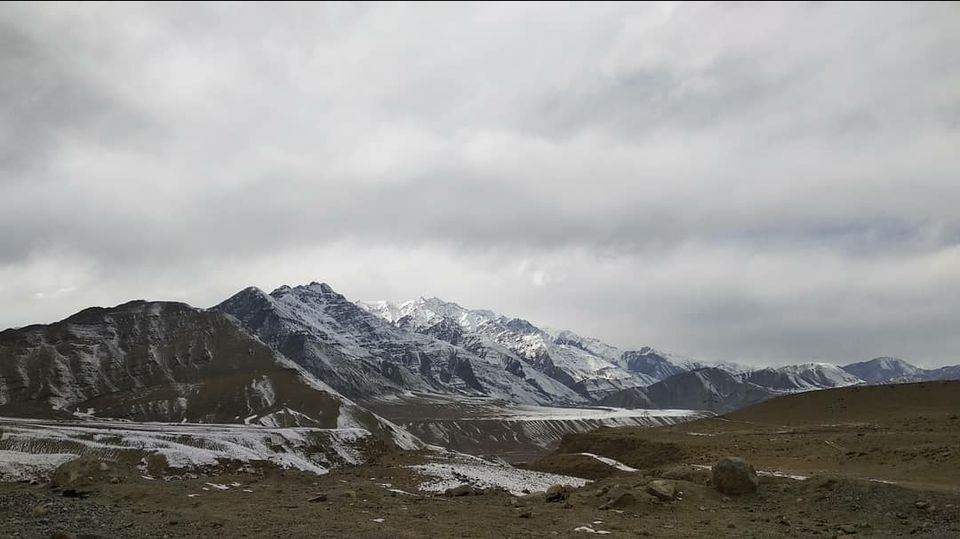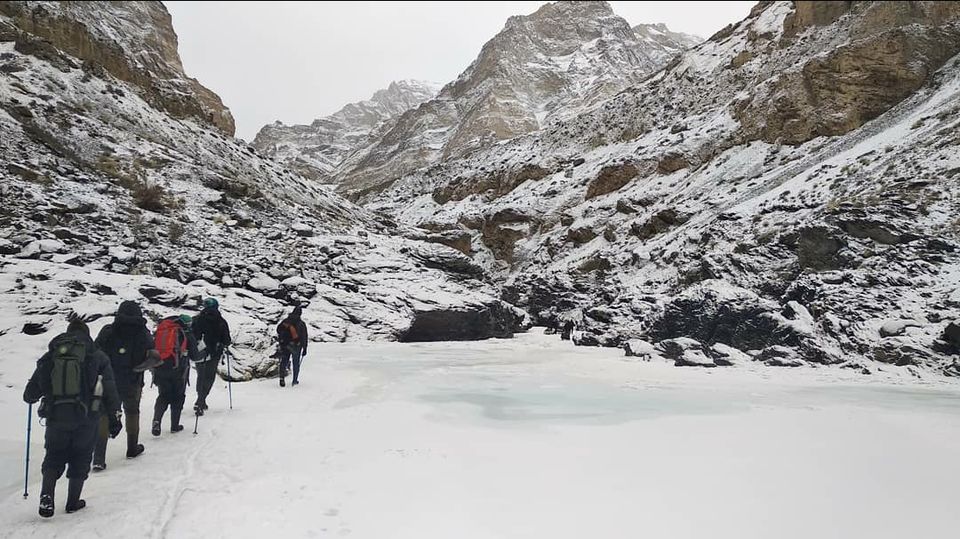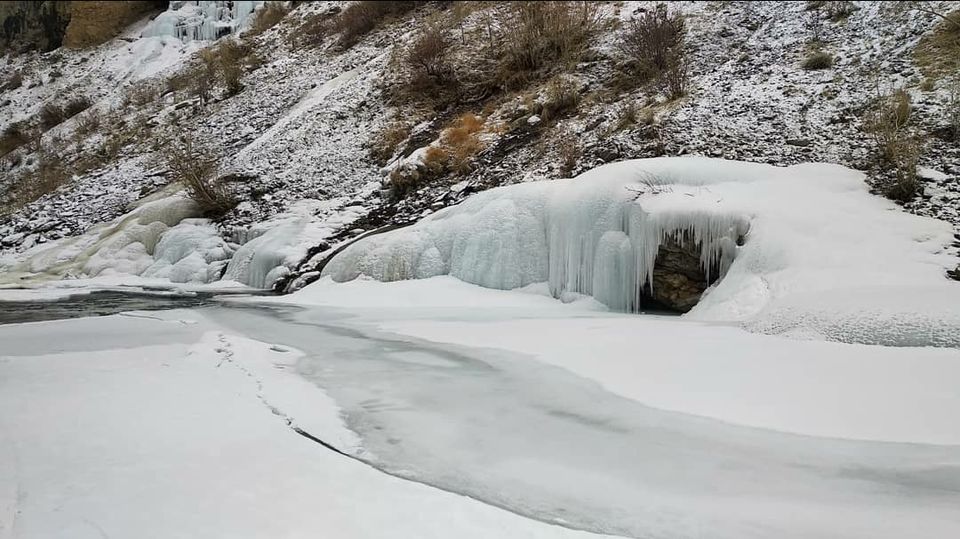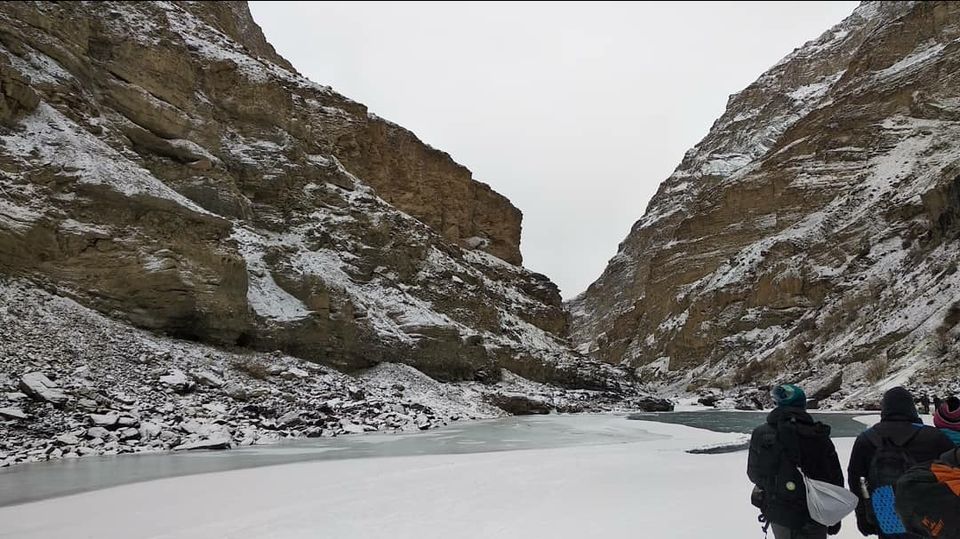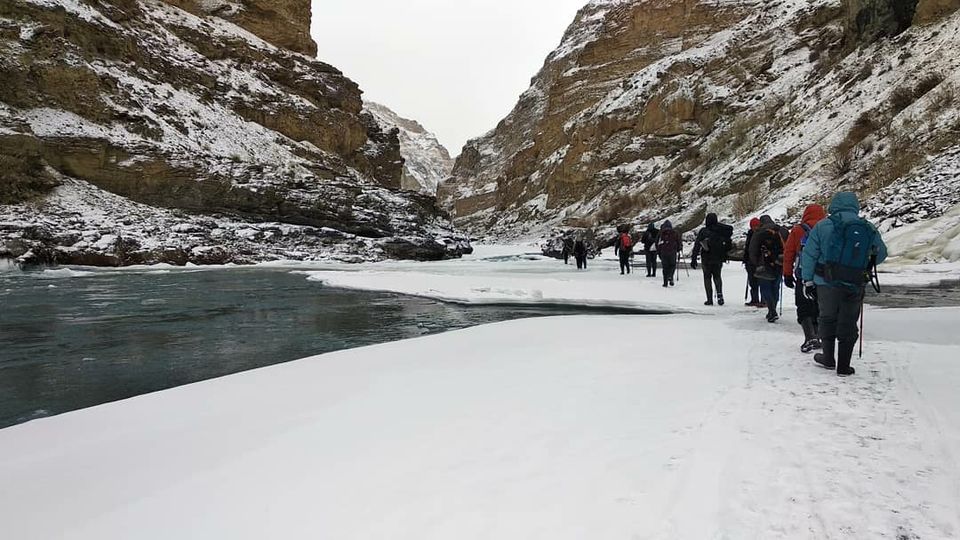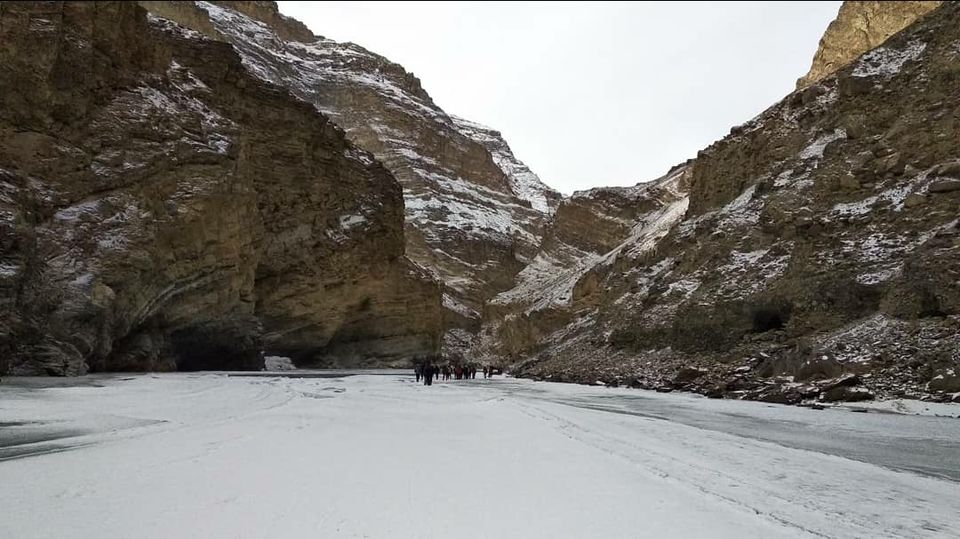 I met all enthusiastic trekkers who came across all over India and took their passion to the next level. Very inspiring and helpful. Soon we all became good friends.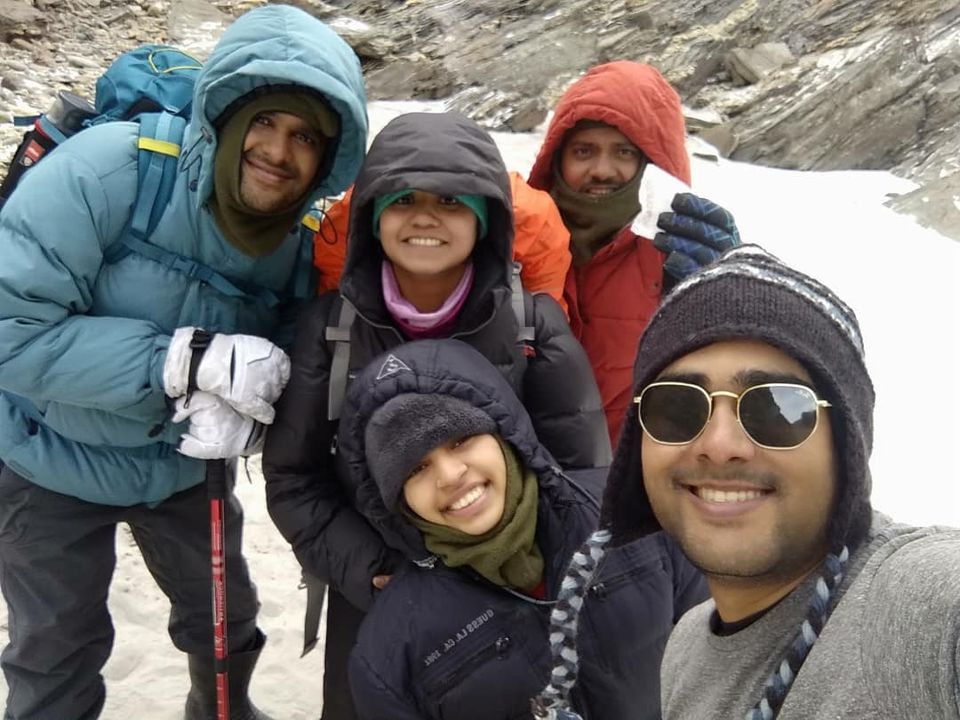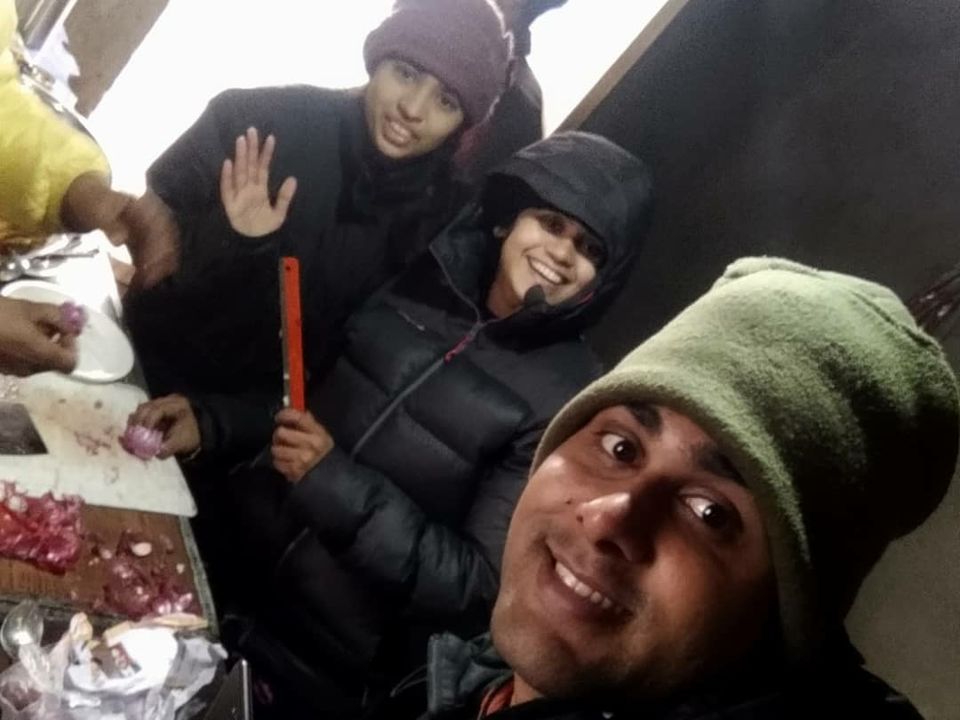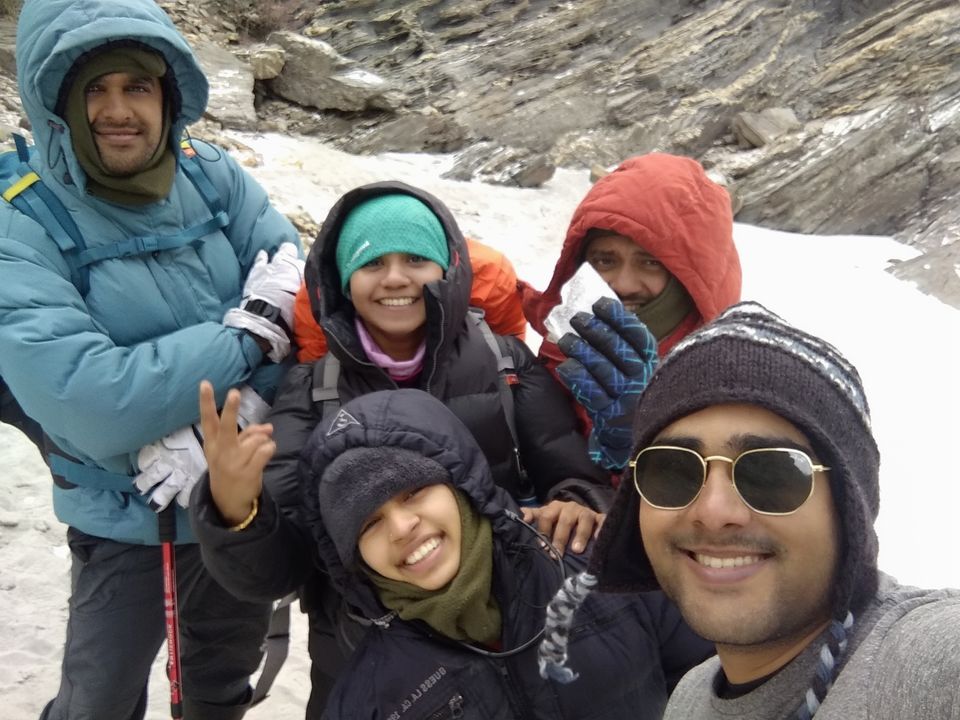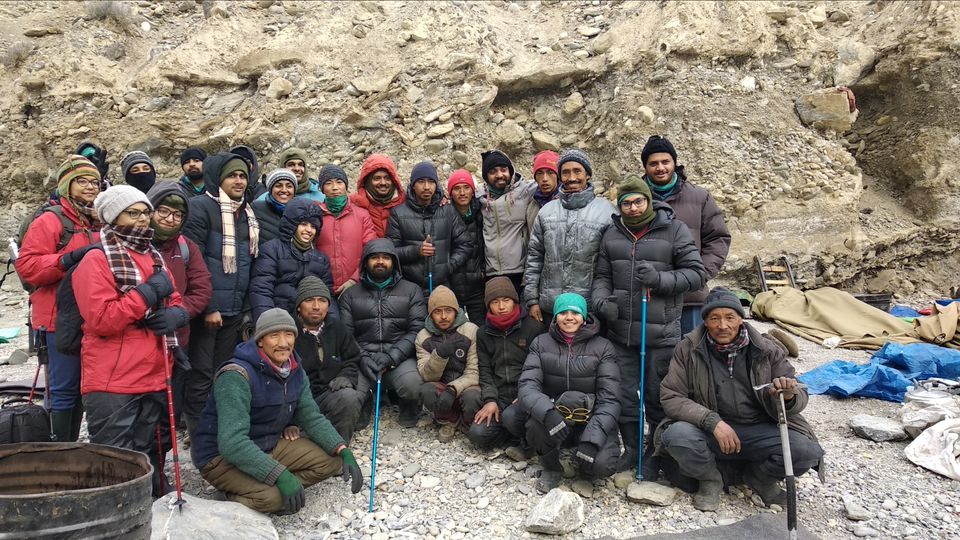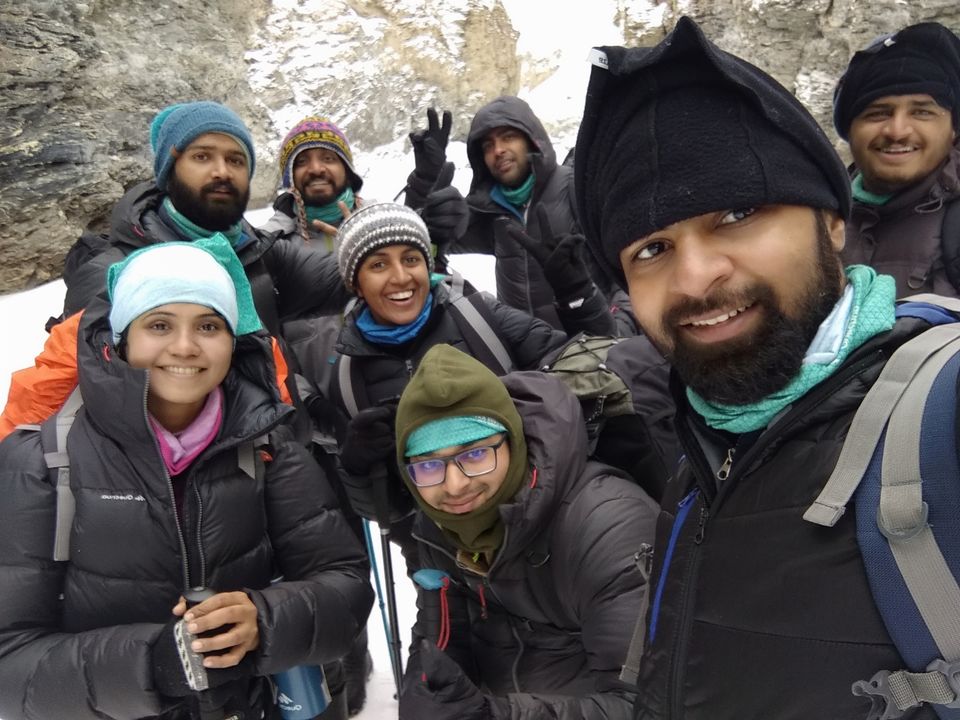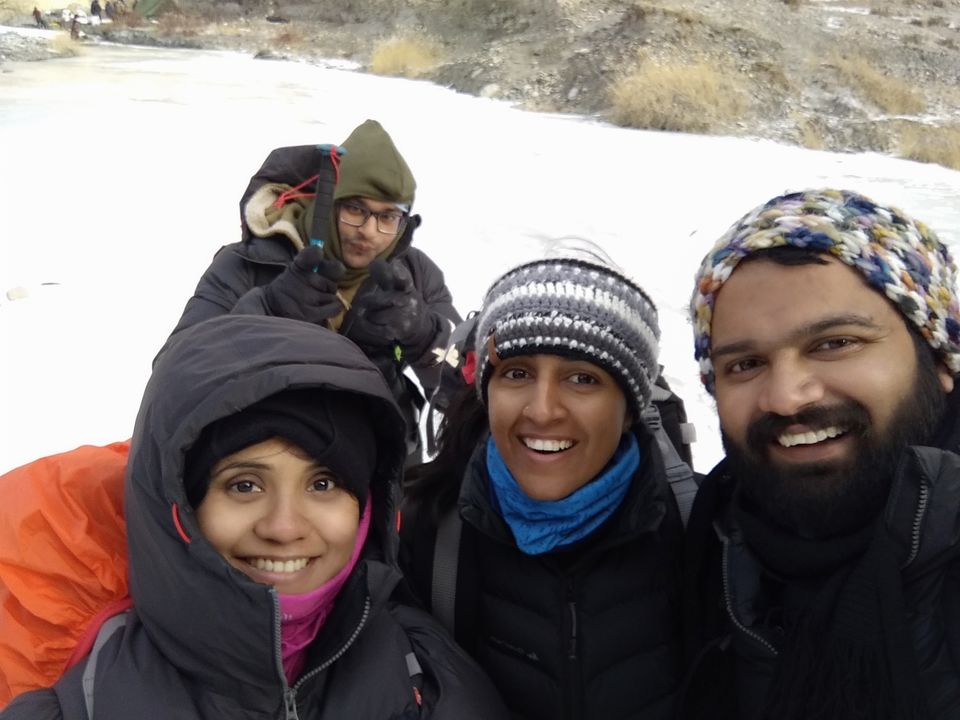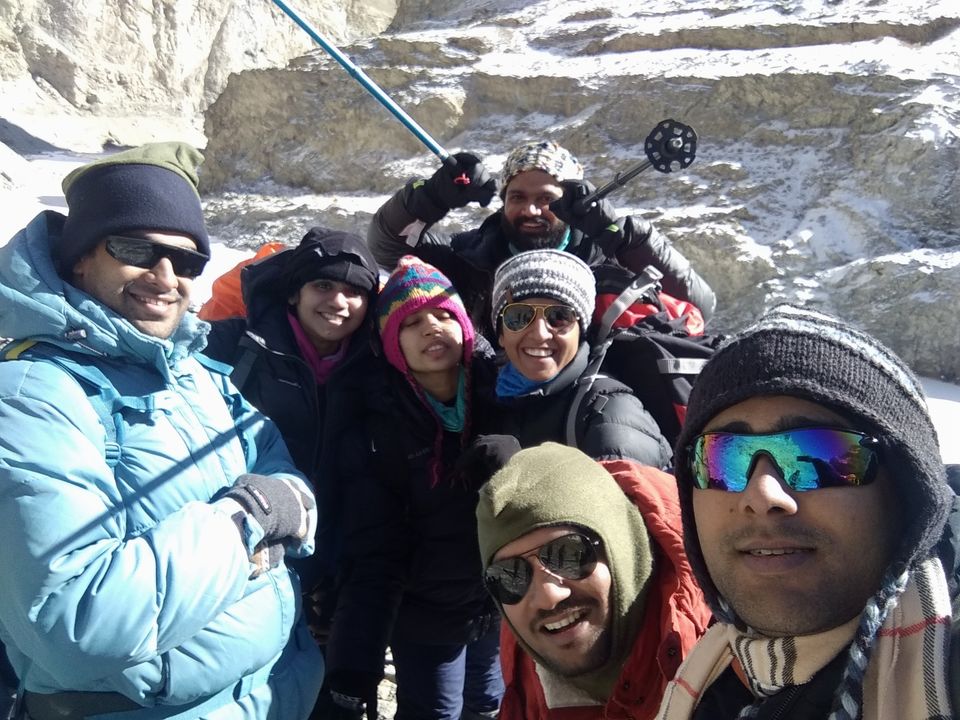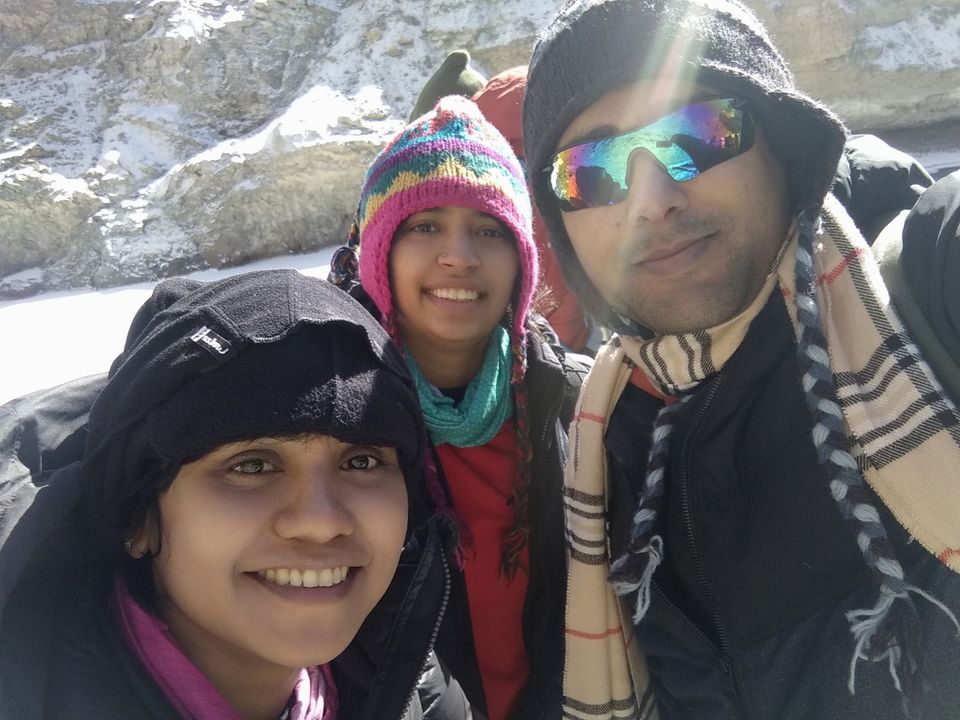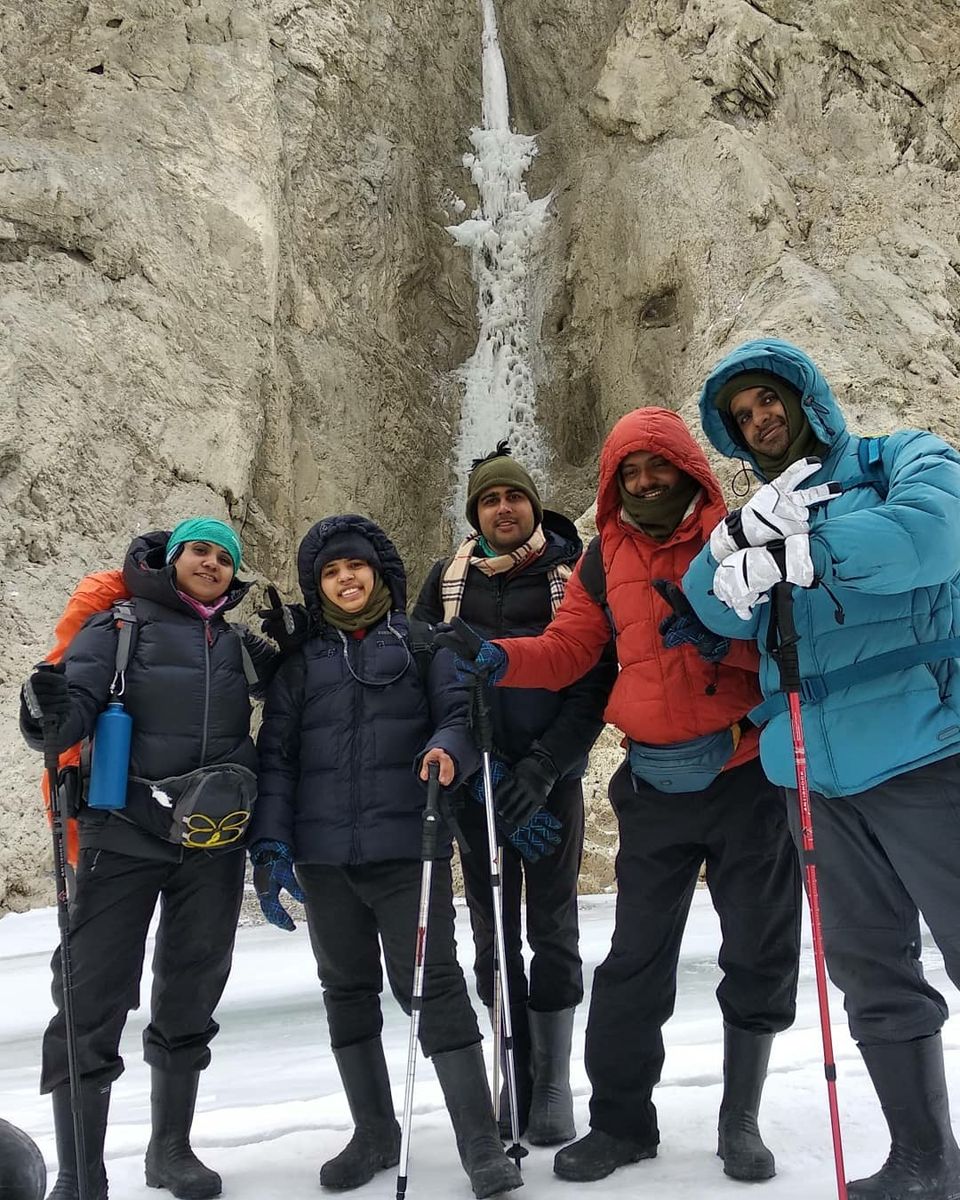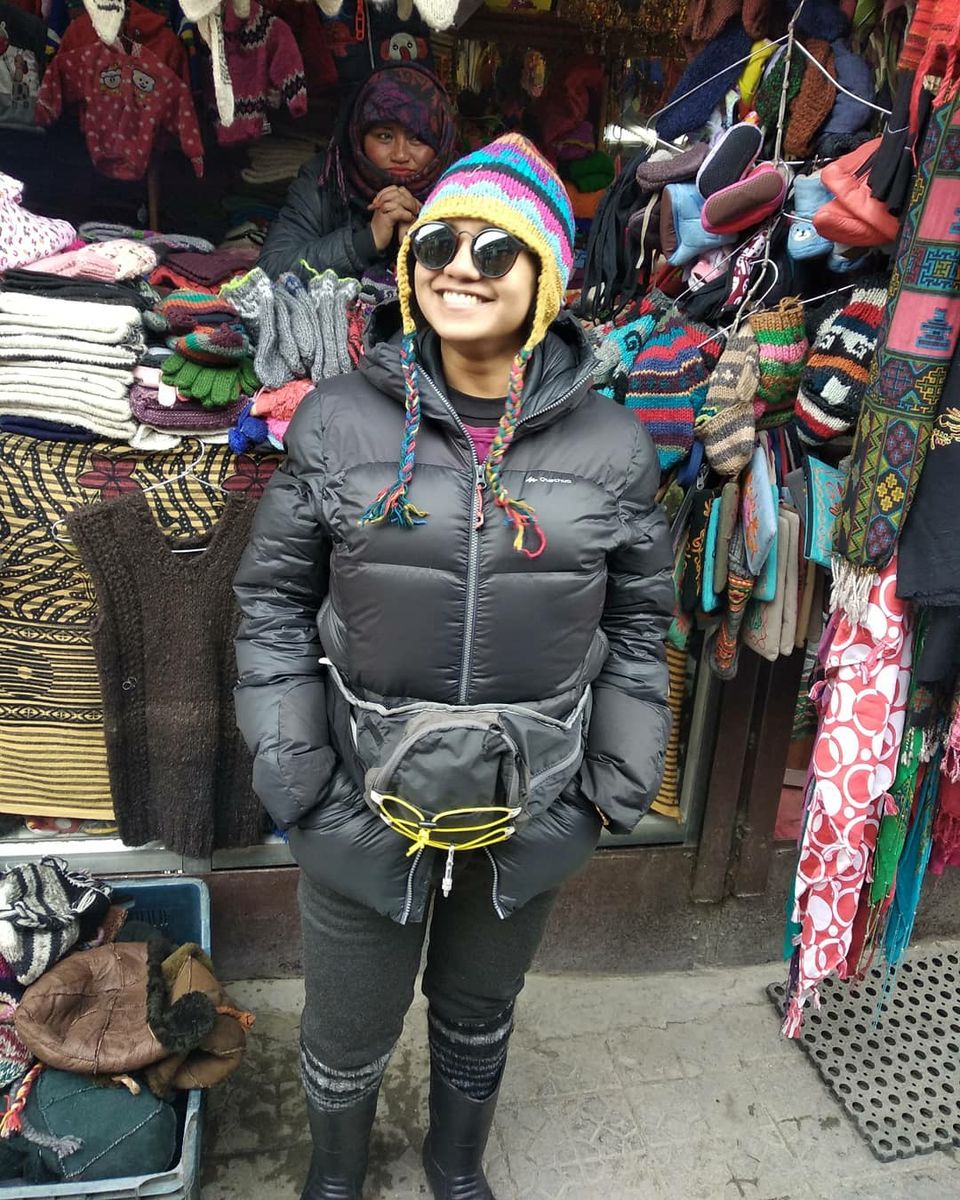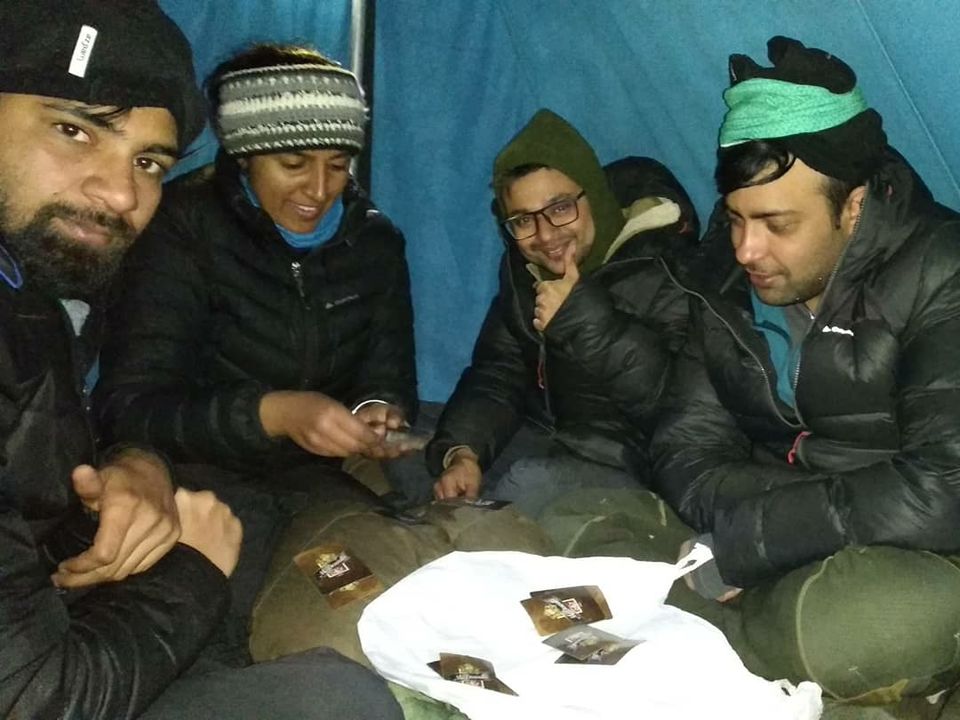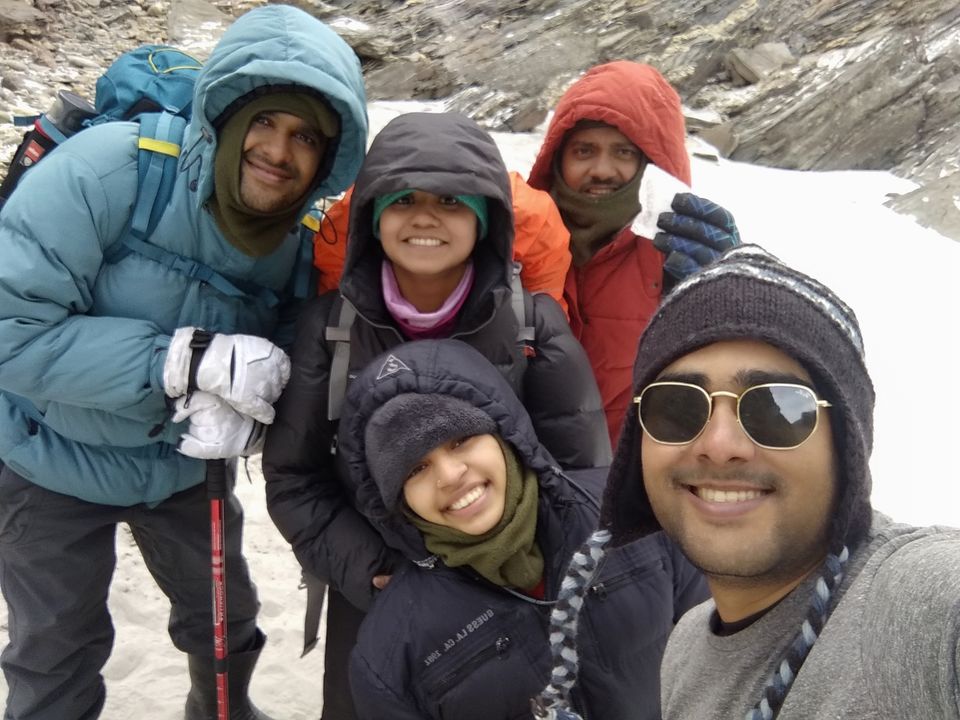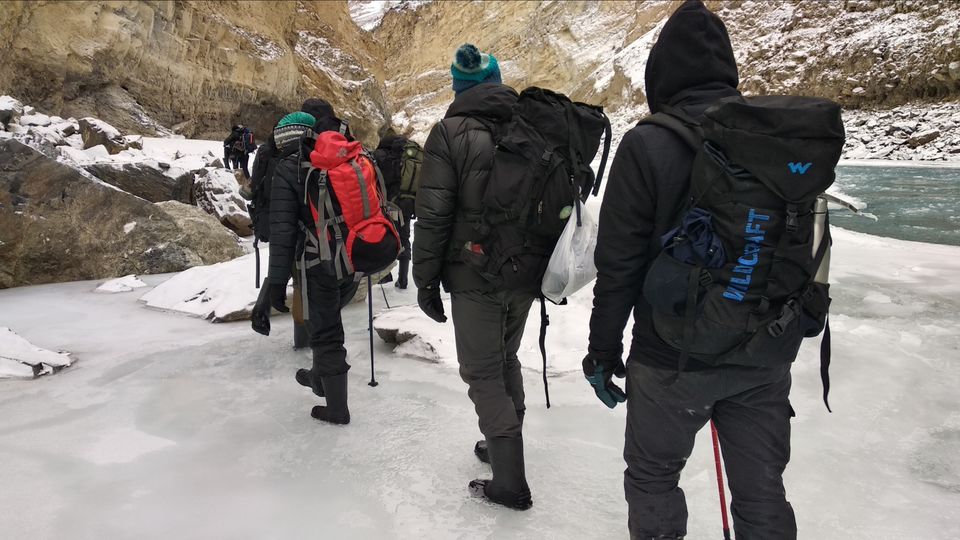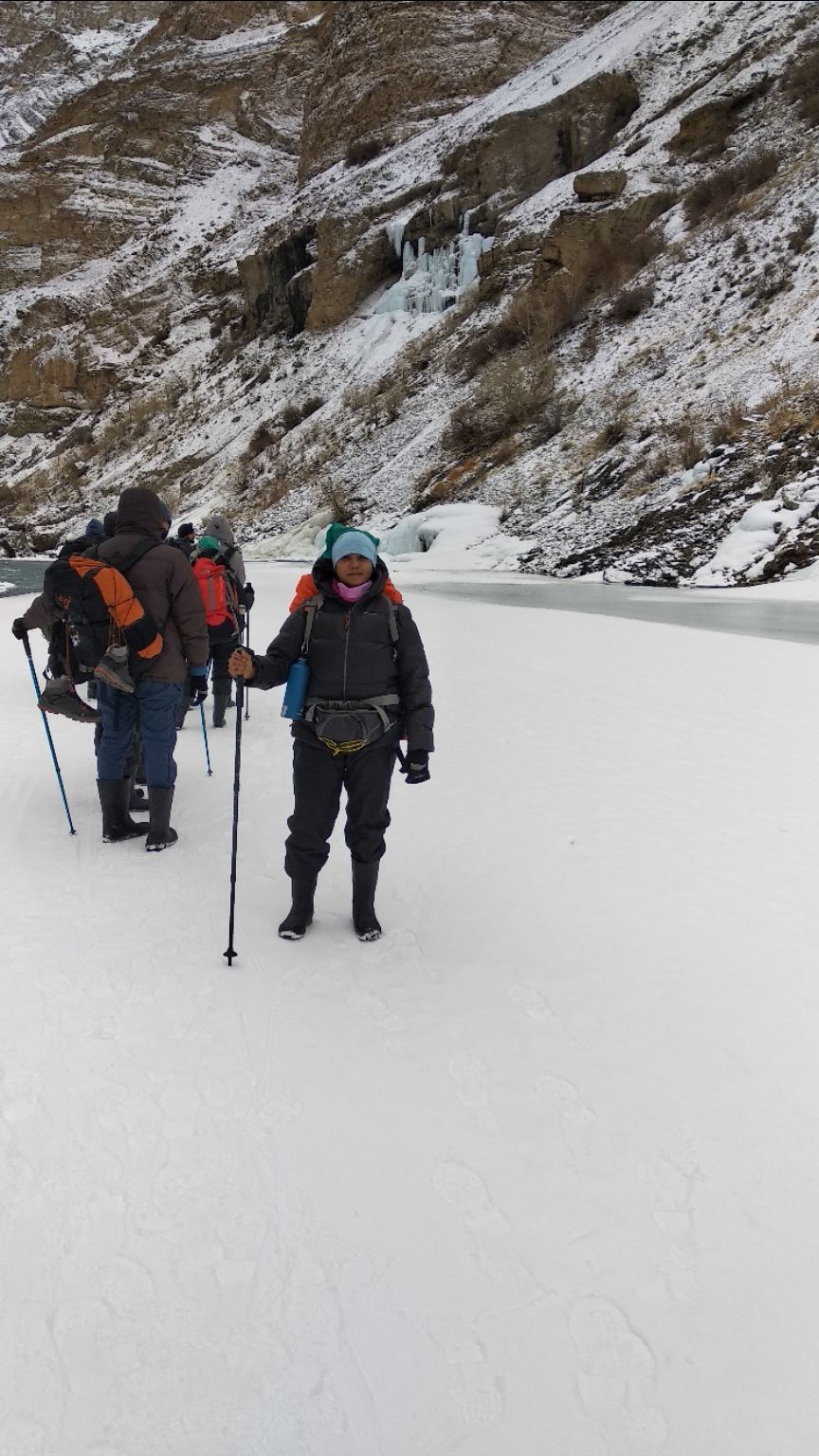 The last day while returning back to the base my heart felt the sadness of leaving the beautiful place and as from my previous trek I always collected some momentos like mule/horseshoes and here as there were no mule so I was in a thought that here what would be my lifetime momento, meanwhile the locals announced that they will give us the most sacred thing, a piece of  Juniper plant. And I was like sorted out. But then the second thought came this will only for few years nd then get destroyed but I was thinking about a momento which can be kept as it is after my death and my trek collections will inspire my next generation, my spouse. Then I thought of collecting some wonderful pebbles which are having unique shape nd color. After coming back home I created some of our journey as stone painting and other pebbles I kept as momentos.