Not very often does an IT engineer get to tread the Highest Motorable Road in the world, that too twice in a day. We were one of the chosen few blessed with this gift and a memory to be cherished forever. The itinerary prepared for Leh had some extraordinary landscapes, picturesque lakes and steep mountains to be covered and Khardung La topped them all, literally too!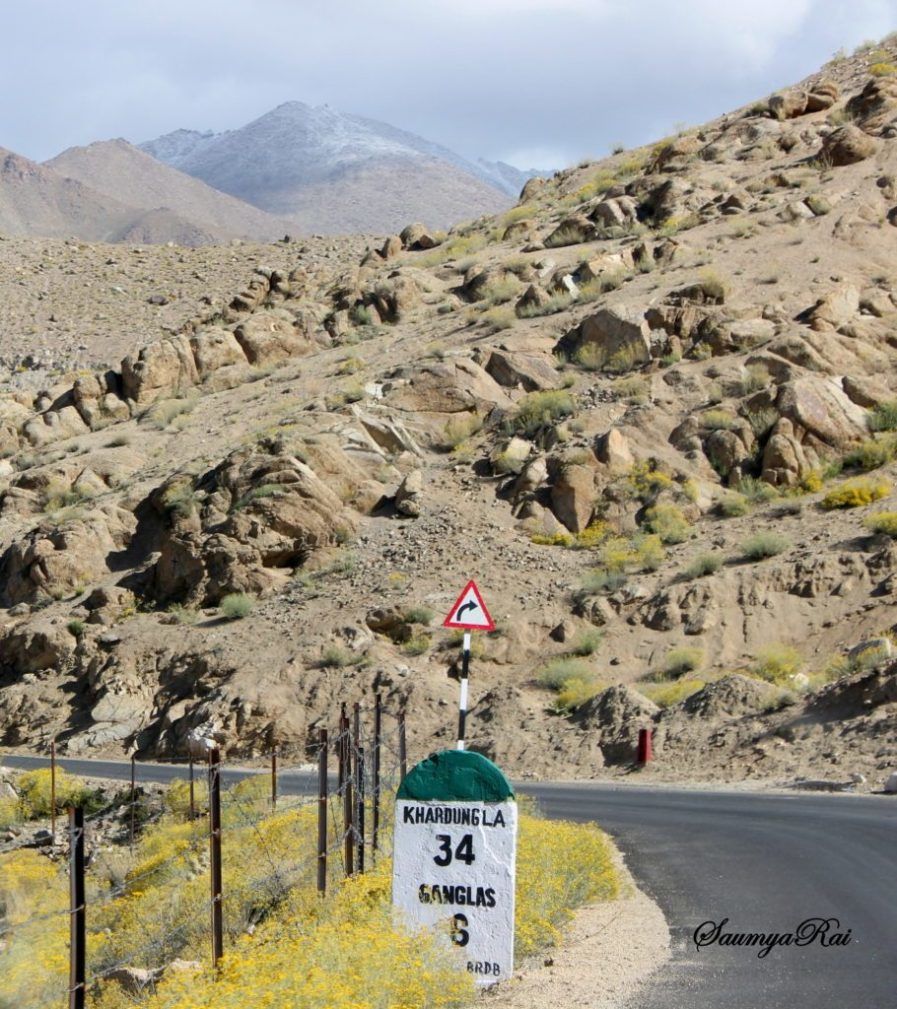 As we had a very comfortable stay at Solpon Guest House, all we needed was a good sleep before we start for the Nubra Valley the next day, crossing Khardung La. The journey from Leh to Khardung La is around 40kms but it's not the distance that matters but the difference in altitude which is around 7000ft. More or less a steep uphill climb, it is one of the most deadly roads to drive on.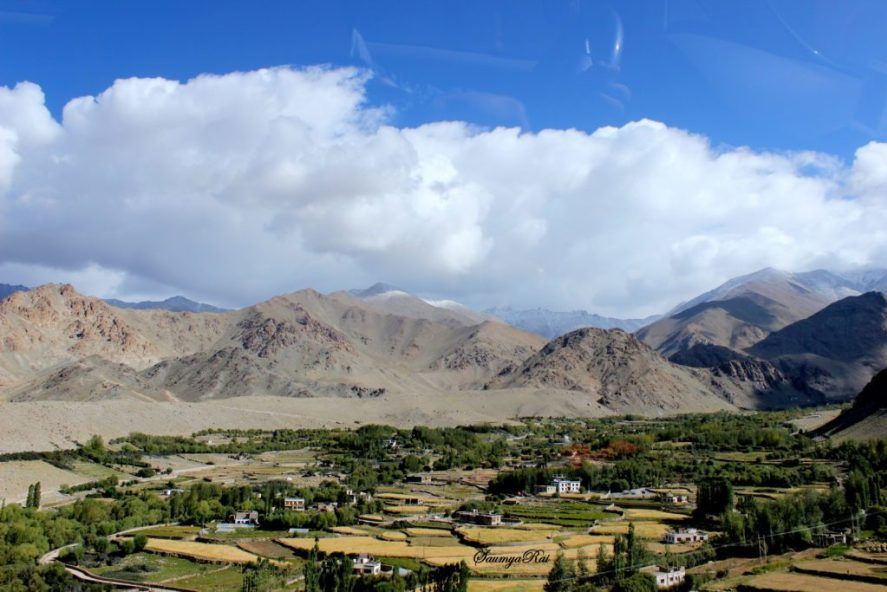 The scenic beauty of the route helps us in getting accustomed to the increase in altitude as it provides some breathtaking (pun intended!) glimpses of Leh city especially from Himank Gompha, Leh View point. This place is worth a stop for some mesmerizing pictures of Leh city as postcards for friends and family.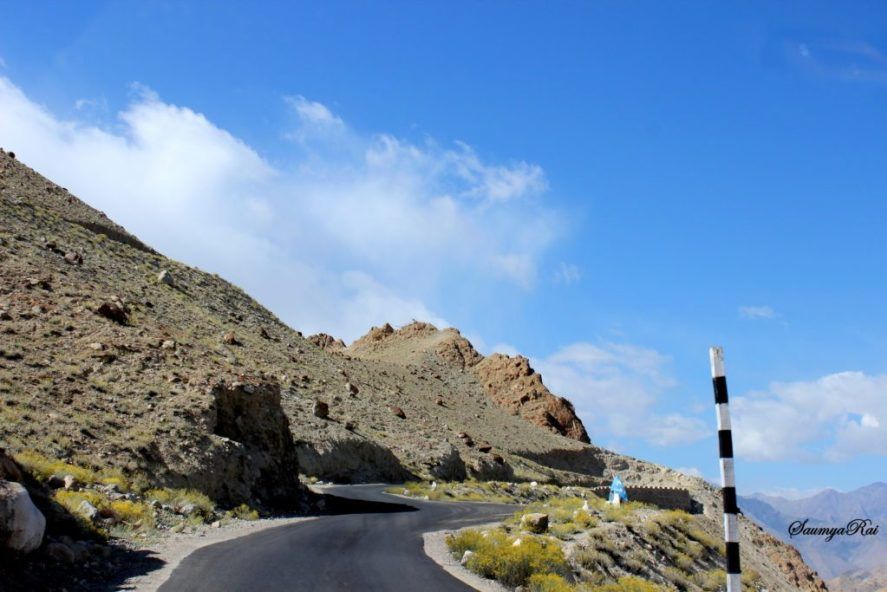 The roads at the beginning of the journey are nice well maintained, tar roads with some milestones on the sides. However, one needs to be extremely careful while driving as they are not very wide and majorly permits only one vehicle at a time. We need to be very stringent with our hill driving ethics when behind the wheels on these roads as there is very less or no margin for error.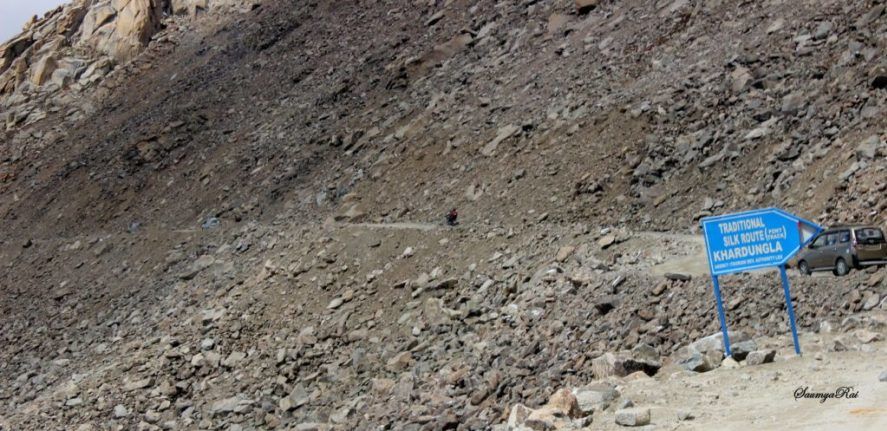 The traditional Silk Route is more of a rocky terrain with a lot of rough patches to overcome. The vehicle almost stops when crossing these narrow roads but doesn't hamper the spirits of an adventurer, as the commercial says, darr ke aage jeet hai!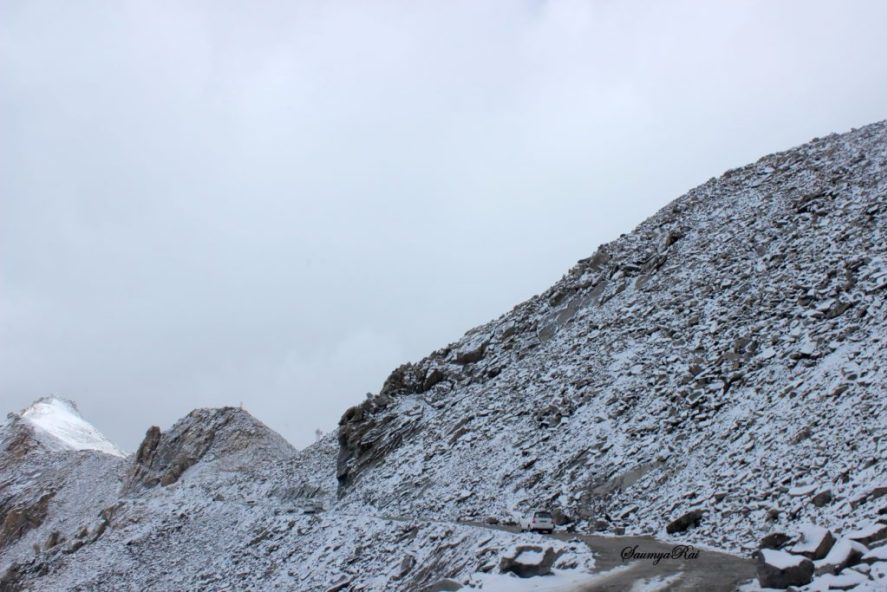 As we ascend, the mountains get covered with snow making it look like the perfect scenery of the painter with a road going through them. But, more the snow, the difficult it becomes to drive as the tires start losing their grip. In winters the tires are mostly chained when crossing KhardungLa.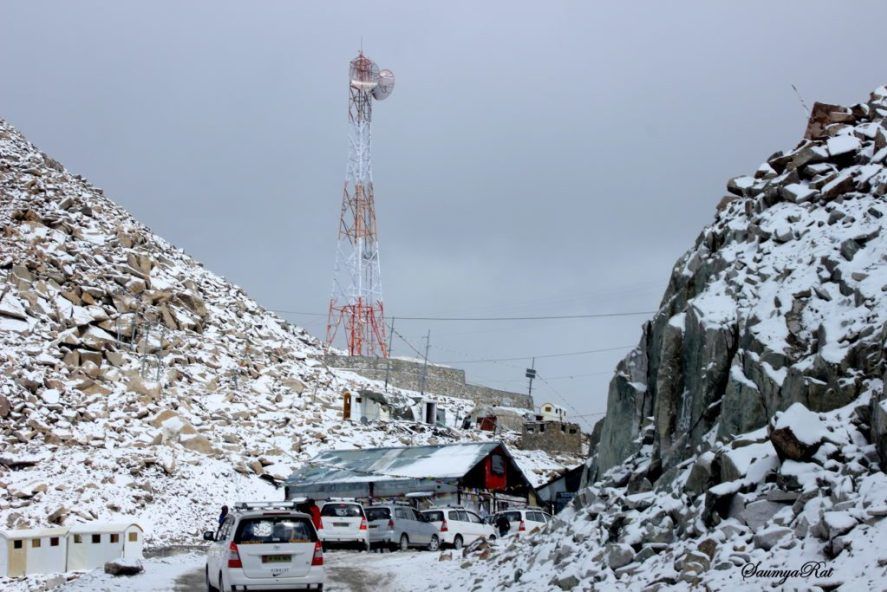 As we reached Khardung La, we saw there were almost 80 to 100 tourists, all happy and excited to have finally reached here. People were busy in getting themselves clicked, some were happy writing their names on the snow and a few of them were seen worshiping at the temple to thank the Goddess for their safety and well-being. Khardung La also has a small souvenir shop run by the Indian Army making the shopping experience a truly memorable one as we were shopping at the highest shop in the world! The café at Khardung La caters to the needs of people trying to combat the chill with a cup of hot tea.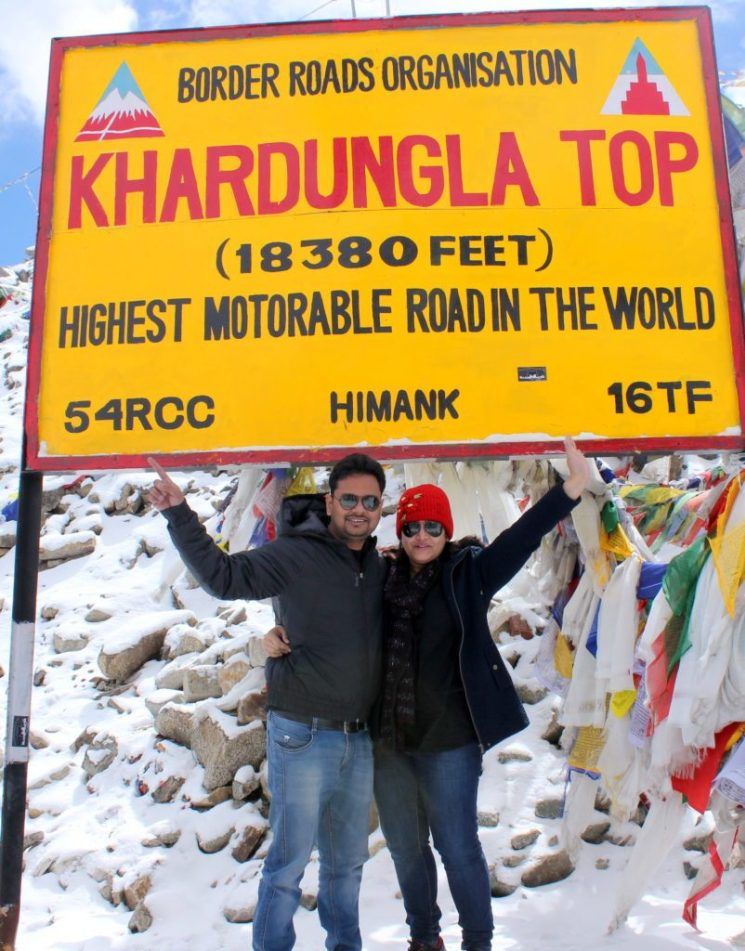 Finally, we also got to frame ourselves with the board signifying that we were on top of the world. Although there were some breathing issues (due to the lack of oxygen at such high altitude) still that feeling of achievement cannot be put in words. This was truly a dream come true! We also had our share of stay at the Khardung La with many pictures, videos and memories created along with a bit of snow-fight.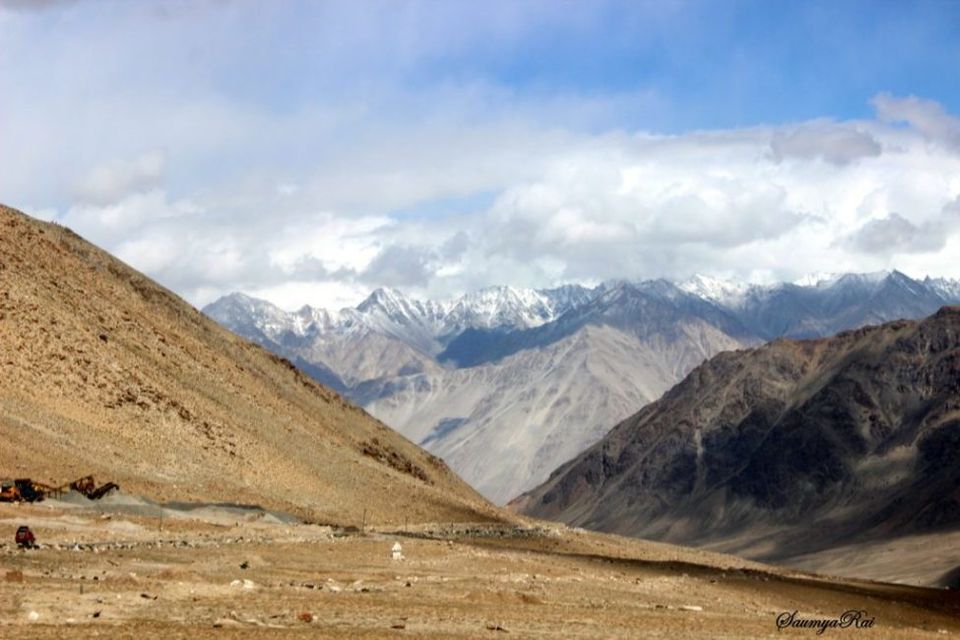 After spending some exhilarating time at the Highest Motorable Road in the world, we finally decided to begin our descent as we had the double humped camels waiting for us at the Nubra Valley. With Khardung La in our memories and smiles on our faces we said a goodbye to it unknown to the fact that we will be there again, the same day!
Have you been to Khardung la? Do share your experiences with us!
Did you like reading this post? If yes then please show us your love by sharing!
This blog was originally published on Road to Taste.