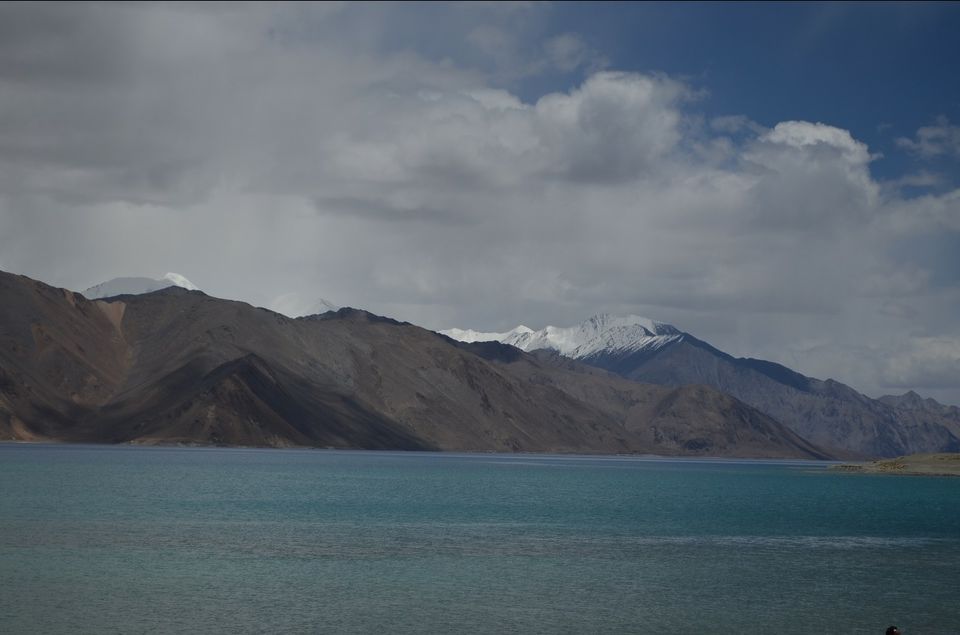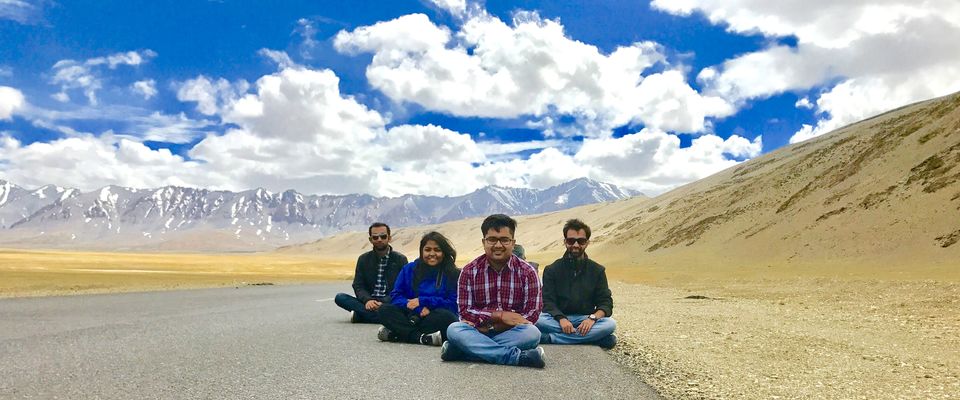 After exchanging thousands of messages on WhatsApp, hours talking on conference calls, we finally reached on a consensus and decided to take a Road trip to Ladakh. I started traveling with friends from my second year of college when I, along with one of my friend went to Bangalore for an Internship. I have been on a lot of trips, mostly of 2-3 days but this was special. Special because, it was going to be the longest trip and definitely the most exciting. I have acrophobia (Fear of heights). But I still managed to cover approximately 2000 kms on road in never ending mountain ranges jumping from one mountain to another, holding my breath at every sharp turn and steep roads. 2000 kms on road is not easy especially when you're traveling in mountains. High altitude sickness and frequently changing weathers not only test you physical fitness but also your mental composure. This one was certainly going be remembered for a very very long time.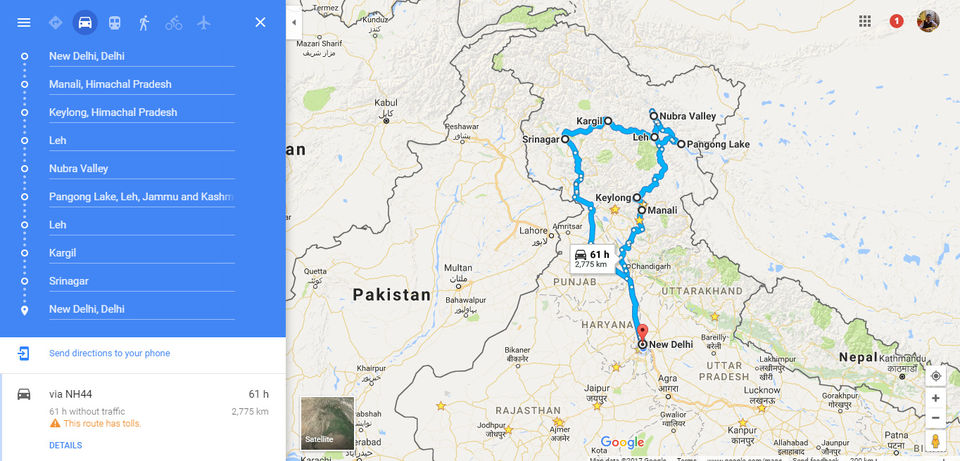 12:00 pm: Nakeee La (15,545 Ft). While Baralacha la pass was all covered with snow, there was no trace of snow on Nakee La pass. It was in the middle of nowhere with just a milestone and a Border Roads Organization board. We just stopped there for some photos.
01:00 pm: Moore Plains. Moore plains is a stretch of 40 km and it falls in between Leh and Sarchu on Leh–Manali Highway. This road has an average elevation of 4800 meters and is flanked by mountain ranges on both sides. Our cab driver was kind enough to let us (Well, not every one of us) drive the SUV for some distance. We stopped over in between for some photographs and sped off to our next pass.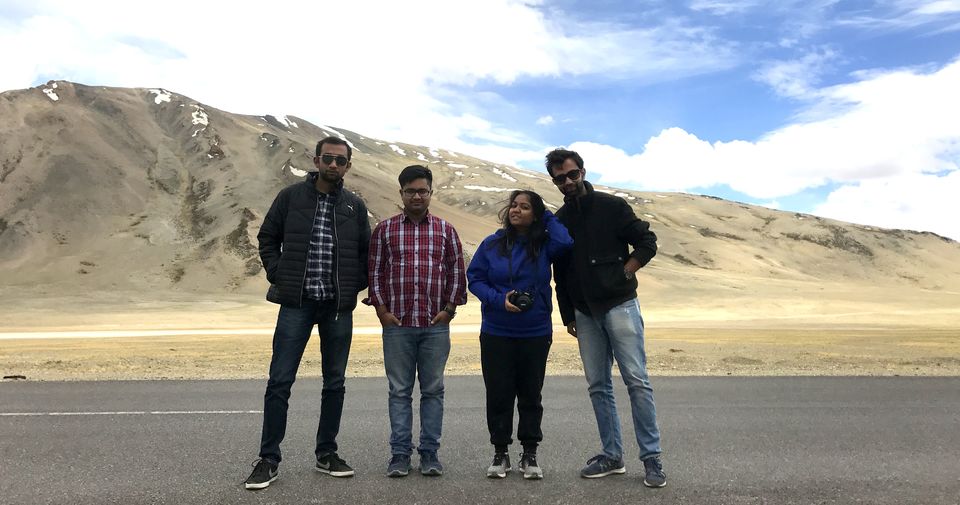 04:00 pm: Taglang La (17,480 Ft). Taglang La is the second highest pass of the world. The view from the point was absolutely breathtaking and the snow was really fresh. In fact, it was lightly snowing when we reached there. The oxygen content was really low and even a small physical activity would make you feel uneasy. There were no shops around. We met some bikers on the pass who were coming all the way from Kerela.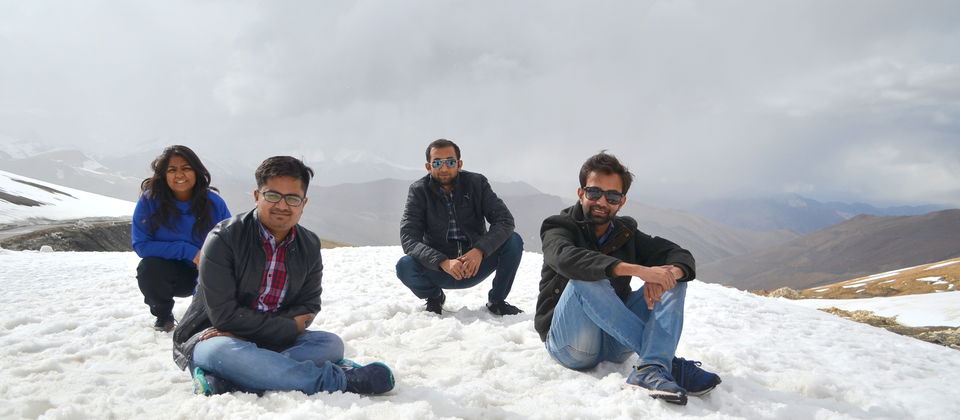 08:00 pm: As the cab sped towards Leh, we were about the finish the road trip of a lifetime, something which still remains a dream for a lot of people. If you'd ask me to describe the whole journey from Manali to leh in one word, I would say 'UNFORGETTABLE'. It was raining when we reached there. Since we had not booked any hotel before, it took us some time to find a decent hotel. Finally checked into the hotel, bid adieu to our cab driver who was very cooperative and witty throughout the journey. Our phones were not working anymore (Only BSNL and Airtel Postpaid connections work there) so we head out to look for a long extinct STD booth. Luckily found one and called our respective homes. It felt good to be back in the medieval era, disconnected from the whole world for some time. No useless WhatsApp chat notifications or Facebook tags or Emails.
03:00 pm: Nubra valley is one of the most versatile geographic region you'll find in Ladakh. You can find vegetation, sand dunes and water bodies within a radius of 100 meters. Nubra valley is nothing but a place where you can sit on the banks of the water body and chill with your friends. Also there are no commercial hotels in Nubra valley, only villas and guest houses (along with food). You won't find any shops or restaurant to eat there. We found a really good guest house after visiting nearly 5-6 at a very reasonable rate. The hosts were humble and arranged a bonfire for us. We all sat under the stars. No annoying WhatsApp messages, emails, facebook tags, calls. Absolute bliss.

08:00 am: The next and the last destination of our 2- day detour from Leh was Pangong Lake. Pangong Lake is the largest saline water lake in the Ladakh region with a total area of 604 square km spanning across India and China. 60% of the lake lies in China while 40% lies in the Indian region. We packed our bags again, bid adieu to our lovely hosts at the guesthouse and started our journey towards the beautiful lake.
11:30 am: The journey from nubra to pangong was a tough and bumpy one. It took us around 3 hours to reach Pangong and it was absolutely worth all the pain. The air was clean, the water cleaner and super cold. We had a stopover of about 4 hours before we started for leh again. So we spent most of our time sitting at the shore throwing stones in the lake :')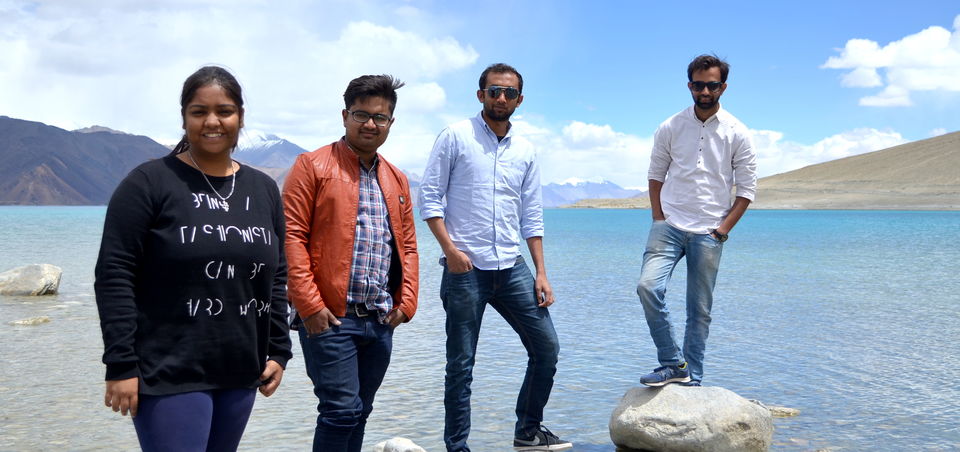 04:00 pm: We reached Chang La around 4 in the evening on our way to Leh. Chang la pass is the 3rd highest pass in the world located at height of 17,688 Ft. Even at 4'O clock in the evening, the breeze was pretty cold and the scene quite stunning. We met some bikers there who came there driving their bullets from north eastern part of the country. Gave them a roadie salute and sped on our way towards Leh :')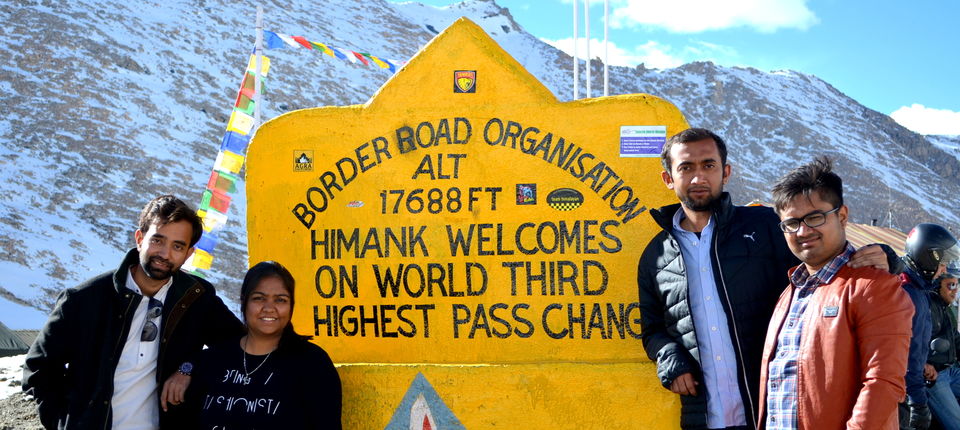 03:00 pm: We finally hopped the Jammu and Kashmir roadways bus to Srinagar around 3 in the evening from Leh. From the speed at which the bus was moving, I knew it was going to be a very long ride. We reached Kargil around 9 in the night and stopped there to have dinner. Leh – Srinagar highway in Kargil is built along the Suru River. The flow of water in the Suru river was fast and the sound it produced was really intimidating when the bus was running along the river.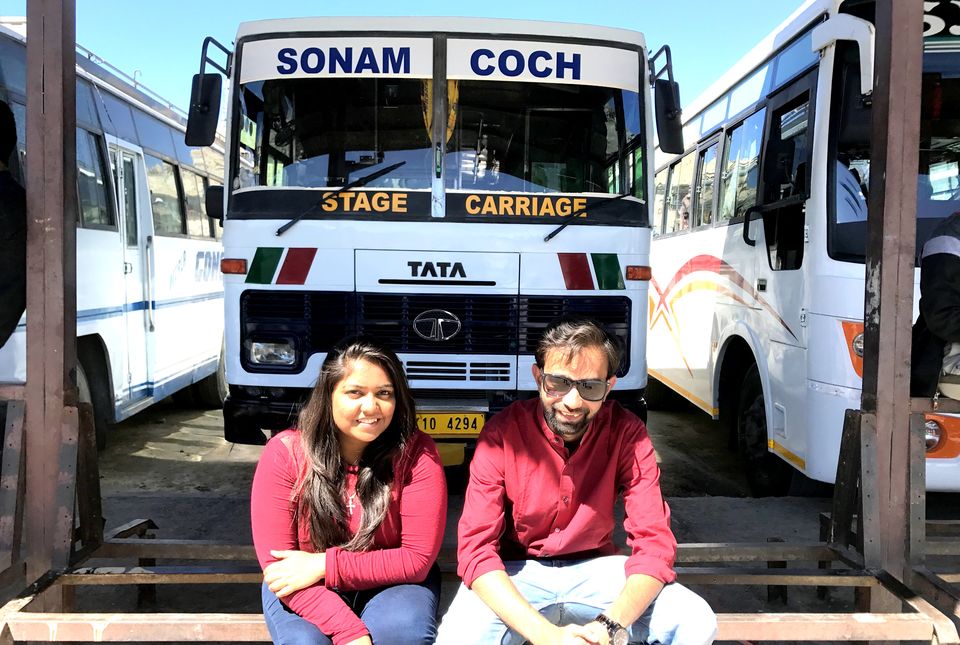 11:30 pm: At around 11.30 in the night, bus stopped. We hung our heads out of the window to see what had happened. Zoji la (One of the most dangerous pass in the worlds) was closed because of excess water on the roads due to heavy melting of snow during the day. We had a flight to catch next day at 4 so were hoping to reach Srinagar by 12 noon even in the worst case (if the pass opens around 8 in the morning). It was also cold outside so we slept in whatever clothes and Jackets we had till the pass opened next morning at around 6 finally. The bus started moving and within an hour, we were passing through the outskirts of Srinagar.
Srinagar do not have its own airport. All the private as well as public operators operate through the defense airport. We finally checked-in and boarded our flight which landed at Delhi Airport at 1730 hours and parted ways to our respective homes.
Delhi
It was definitely going to be an expensive trip, much more expensive than any other trip I have been to in the past. So, we decided on traveling by the cheapest mode of transportation available but ended up booking Volvo tickets to Manali just for the sake of having a good start to the journey. Also, we didn't want to travel by Haryana Roadways :')
05:30 pm: The bus was scheduled to start at 1800 hours from Majnu ka Teela but destiny had something else in store for us. We received a call from the bus operator half an hour before the departure asking us to come to some different location for no valid reason. So, we chucked that bus and took another. Later, we took a refund.
09:00 pm: Since private operators were barred from plying their buses in the city, we were taken to Delhi border where we boarded the bus late night which would took us to Manali.
Manali
06:00 am: Woke up early morning by the extreme heroics of our bus drivers who I felt wanted to be an F1 racing driver but had to settle for this due to some family reasons.
12:00 pm: Reached Manali with the scorching sun right above our heads. Checked into to our hotel, threw our bags away, chucked the Indo – Pak Champions trophy final and started looking for a ride for our next journey.
05:00 pm: After visiting handful numbers of tours and travels, we finally settled for this guy named Phunsum who was originally from Leh and luckily had a vehicle with J&K number (Traveling in a J&K cab saves you from the pain of obtaining permit for Rohtang pass). The cab journey from Manali to Leh was going to be a two day affair with an overnight stay at Keylong. I wanted to visit the famous hot water spring (Vashishth) but the sun has already gone down by the time we finalized our cab.
06:00 pm: Manali was not the highlight of our trip, so we just roamed on Mall road and sat on the banks of Beas River for some time. We had to start early morning the next day to avoid the Rohtang pass rush, so we settled for the day in our hotel rooms after having dinner at a local restaurant.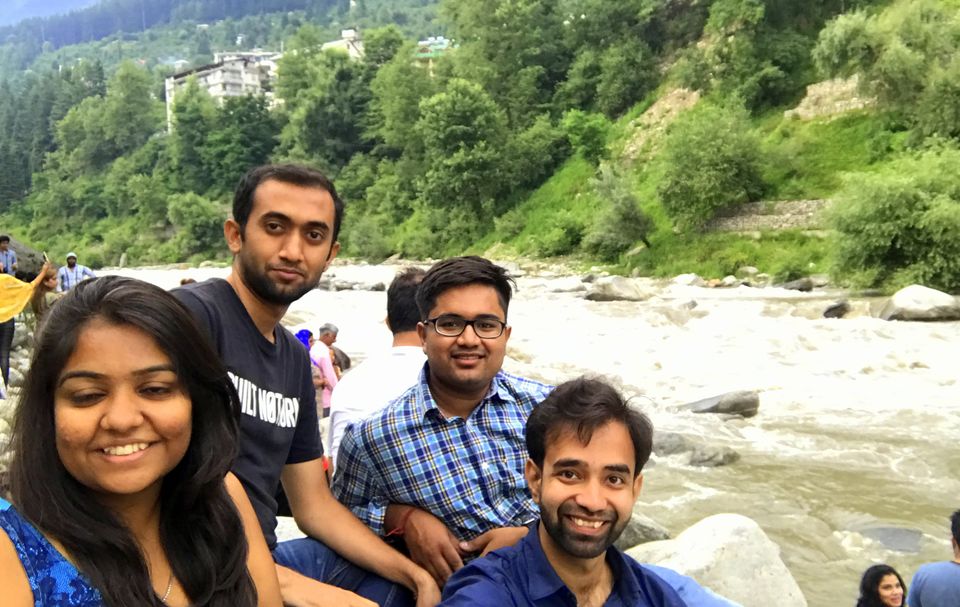 Manali – Rohtang Pass – Keylong
05:00 am: Woke up. Called our cab driver, woke him up. Washed our faces. Obviously no showers. And started with our next journey. We had decided to cover 120 km (of the 470 km) journey from Manali to Keylong via Rohtang pass. It was only an hour since we started that we got stuck in a very long traffic jam which took us almost two hours to come out of. It'd have very easily taken 3-4 hours. Thanks to our Stud driver.
09:00 am: Rohtang pass (13,050 Ft). Rohtang pass is a classic example of how the mountains are being cluttered by human beings. We found a totally new and different type of brown colored snow there.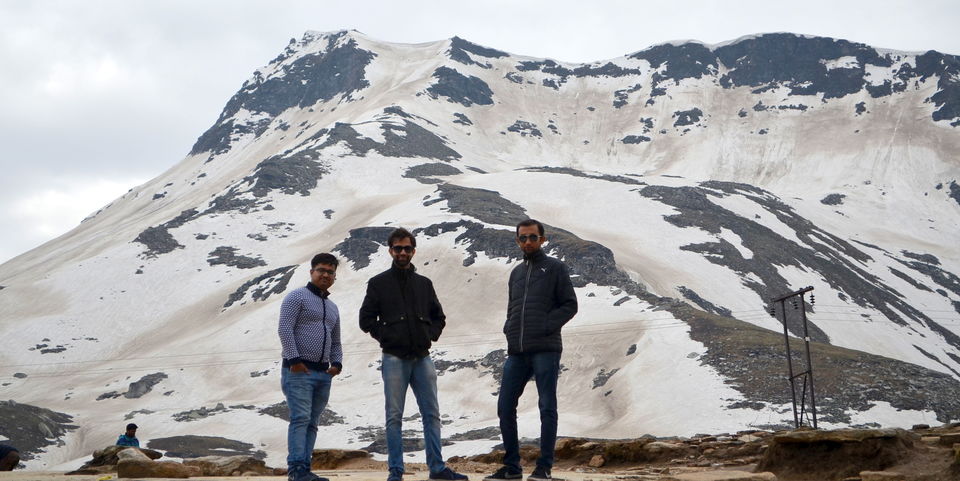 Keylong - Baralacha La – Nakeee La – Moore Plains – Taglang La – Leh
06:00 am: It took us good 15 mins to wake our driver up. The boy was up all night watching dubbed Hollywood movies. In another 15 mins, we were on road again. It was a pleasant morning, the one you can imagine only if you have ever lived in Mountains. This was going be a day full of passes.
10:00 am: Baralacha La (16,035 Ft). Baralacha La pass is one of the most beautiful pass you'd find on the Manali – Leh Highway. Both sides of the roads covered with fresh milky white snow, it feels like you're driving through a tunnel of snow with just enough space for one vehicle to go through it at a time.
Leh city
The oxygen content in leh is just a little over 30% and that is why we kept the first day for our bodies to adapt with the altitude conditions and just visited some local places, Mall road and a small trek to Leh palace. Leh palace is built on a hill and the mountain ranges surrounding leh are clearly visible from the top the palace. The View from the top was truly amazing. Leh is extremely famous for its German Bakeries. Don't forget to visit one if you ever happen to be in Leh. The nights used to be very chilly there. We roamed around the city for sometime, talked to some random people, had dinner at a local restaurant and called it a day. We had to leave for Nubra valley the very next morning.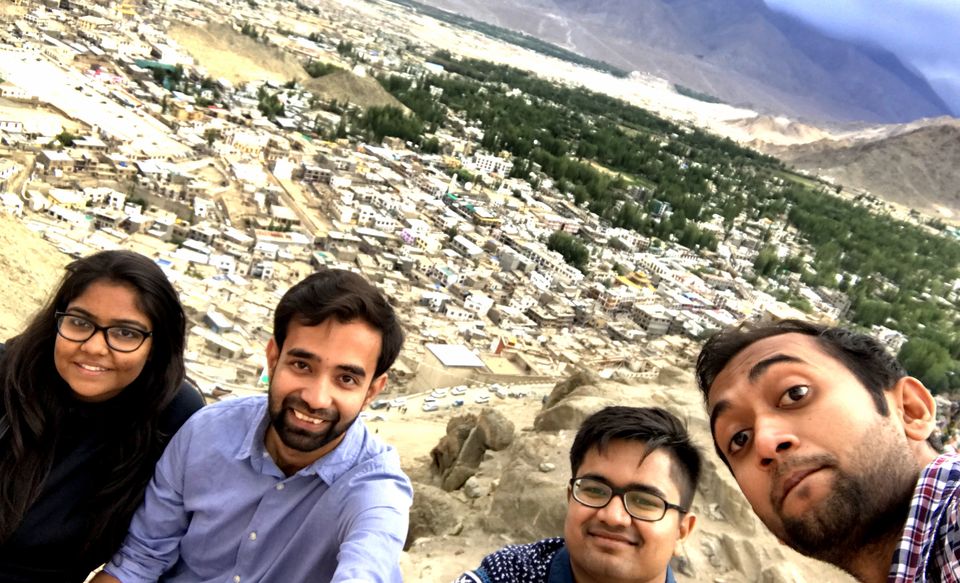 Leh – Khardung La - Nubra Valley
06:00 am: All of us got up pretty early in the morning as we had to leave early to avoid the rush on the Leh – Nubra Valley highway. We were a total of 7 people (4 of us + a couple) including the driver and somehow adjusted ourselves in a small Maruti Suzuki Eeco.
09:00 am: It took us another one and half hour to reach the highest motor-able road of the world – Khardung La pass located at a height of 18,380 ft from the sea level. As we were approaching the pass, our car started slipping a little due to the excess ice on the road. We had a really good driver so we safely made it to the pass. Once we stepped out the car, it was freaking cold outside and all the mountains around were covered with a layer of fresh ice. We relaxed there for some time, had tea, took some photos and continued our journey to Nubra.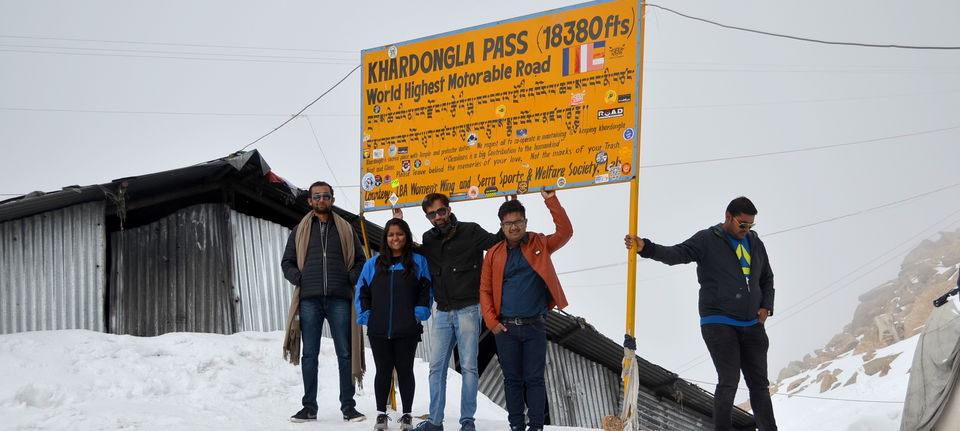 Nubra Valley – Pangong Lake – Chang La Pass – Leh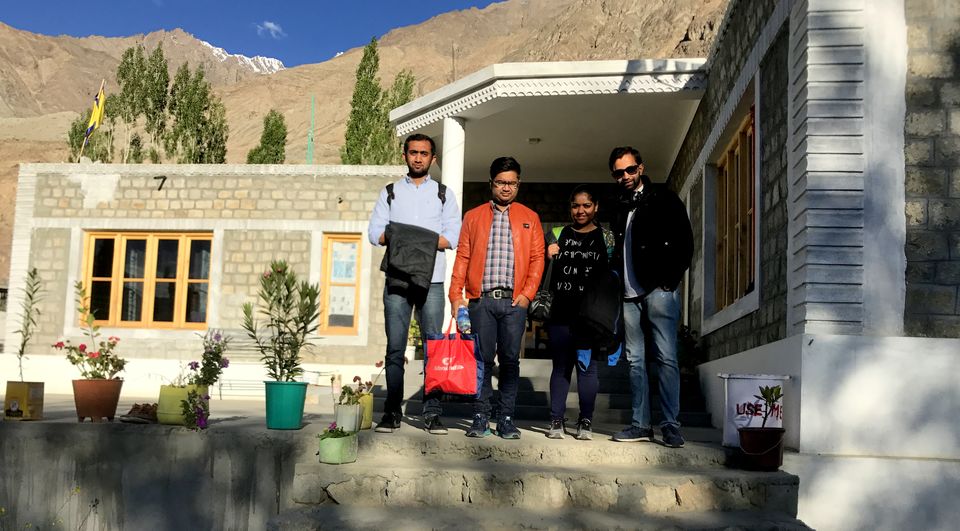 Leh – Kargil
10:00 am: We were both out of energy as well money by the time we came back to Leh. The first thought was to take a flight back to Delhi from Leh but then the flights tickets were equivalent to the total budget of our trip. So after a lot of research and discussion, we decided to take a bus to Srinagar and then take a flight from there not because it'd be fun but it was the cheapest and the easiest way to get back to delhi.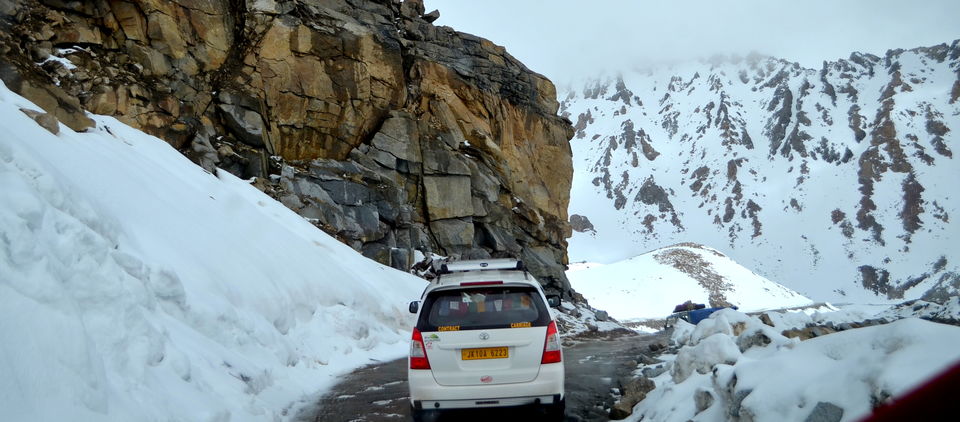 Zoji La - Srinagar - Delhi
As expected, the city was heavy guarded by the Indian Army. The situation was also a little disturbed so we cancelled all our plans to explore the city in the 3-4 hours we had before the flight. We got off the bus around 11 in the morning and straightaway took an auto to the Airport.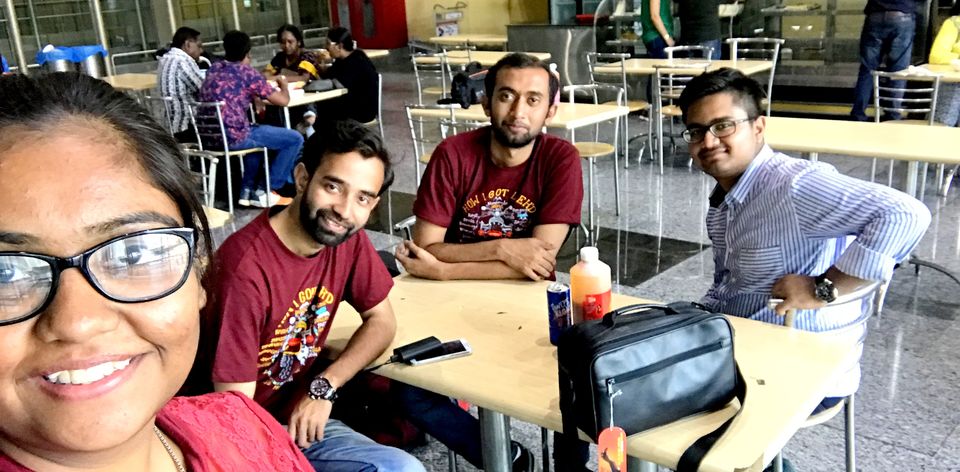 01:00 pm: Keylong. Keylong is a small town between the Beas River and Manali – Leh highway. It looked really deserted in the beginning. As we talked to some people they said, most of the people moved to the lower part of Keylong when the collector office moved there. The other part of the town now looks like one of those scary localities we see in movies. You'd find umpteen number unlocked houses with no one living. It was really scary. So we kept asking for directions from the limited number of people we met there and somehow reached the main part of Keylong. Walking in hills can be really tiring especially if you live in Plain land. As soon as we checked into the hotel, everyone was deep into their sleep within minutes. We took a stroll around the town in the evening and asked our hotel owner to arrange for the bonfire. He was kind enough to do that. So, we sat by the bonfire for some time, had dinner in the hotel itself and called it a day.