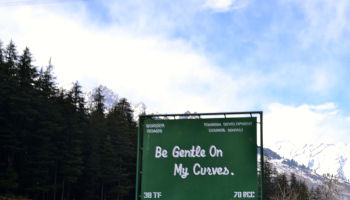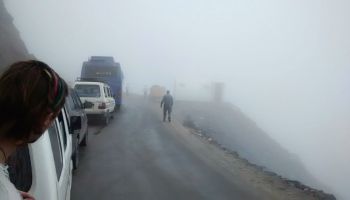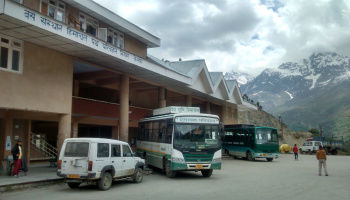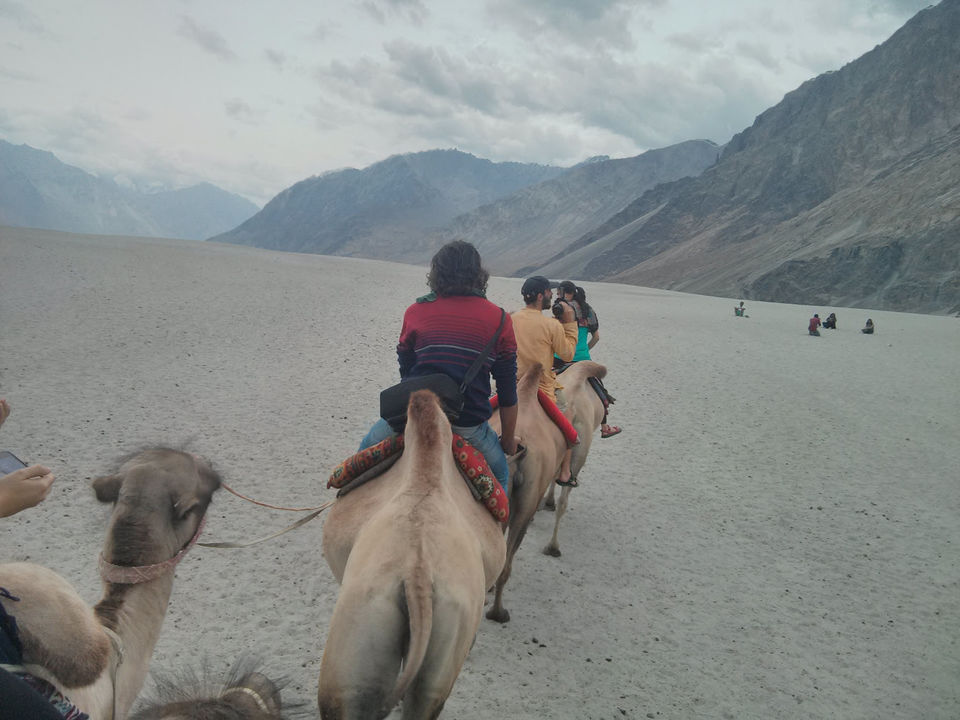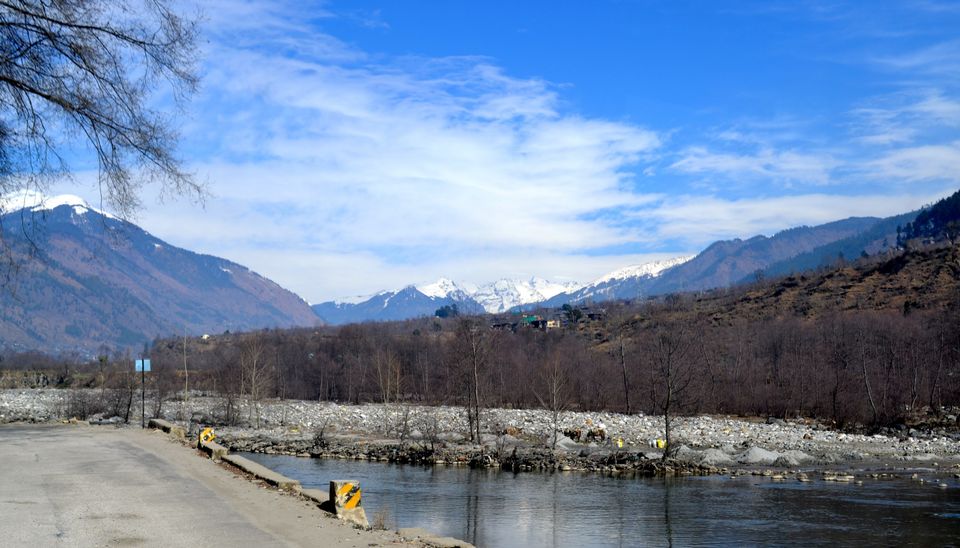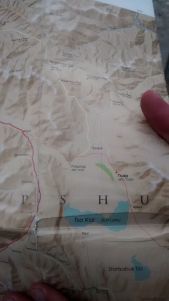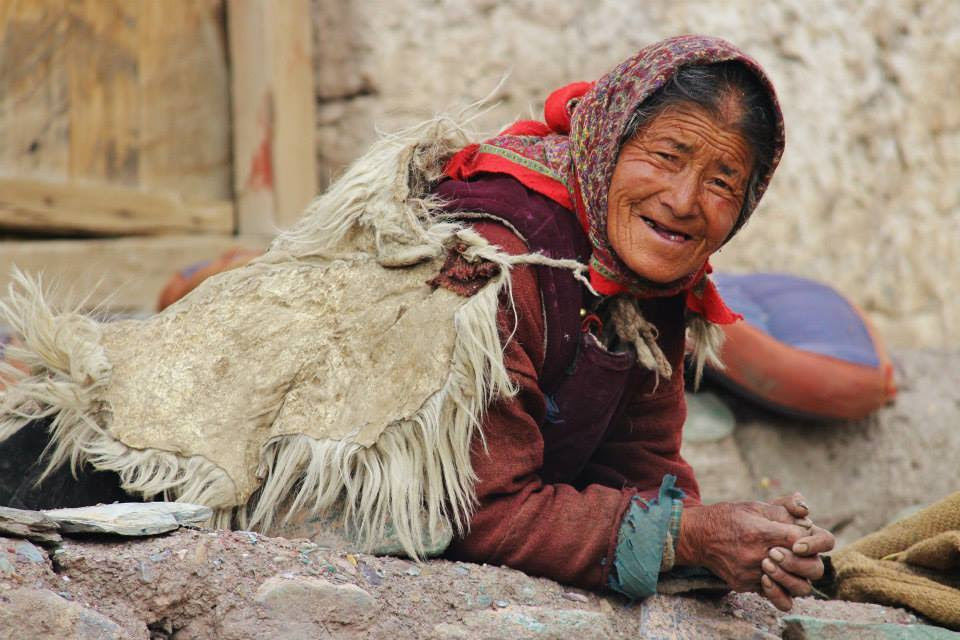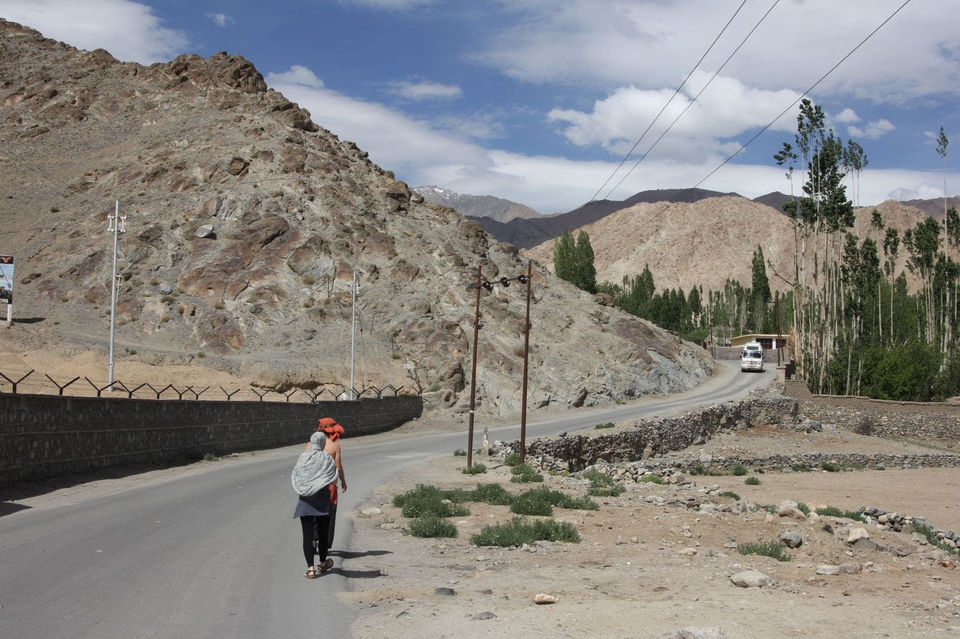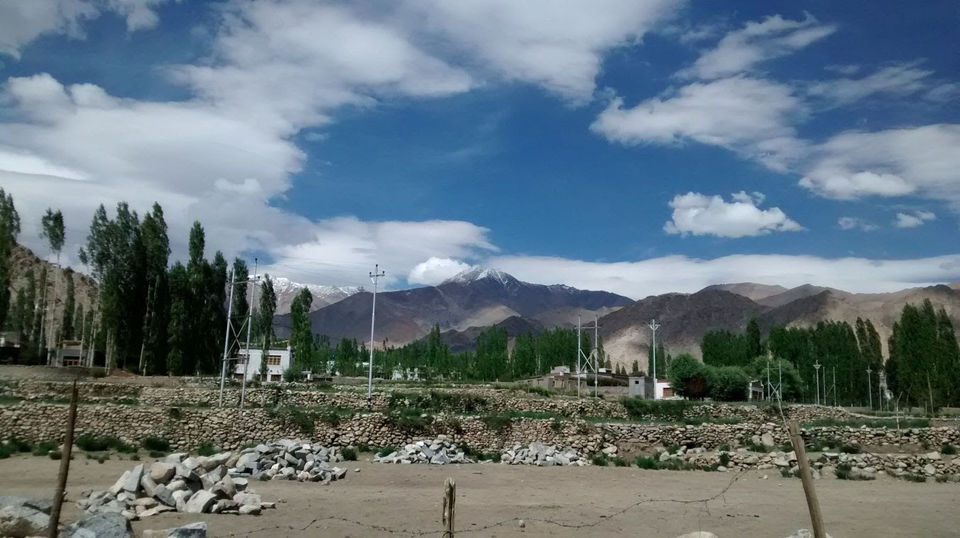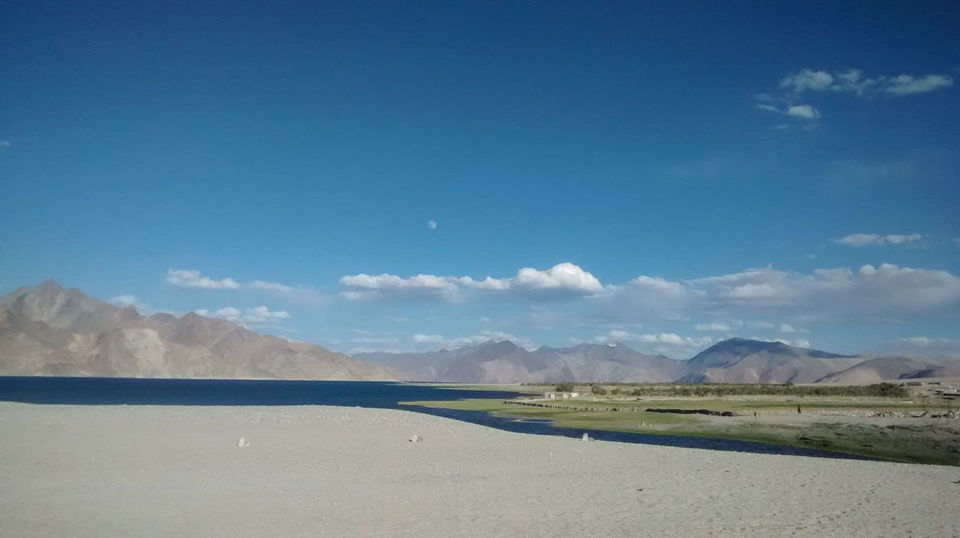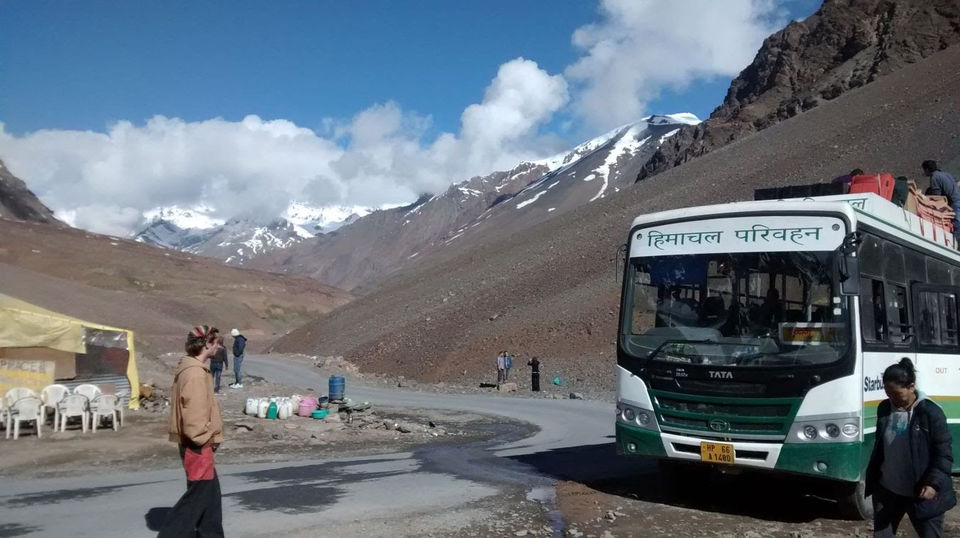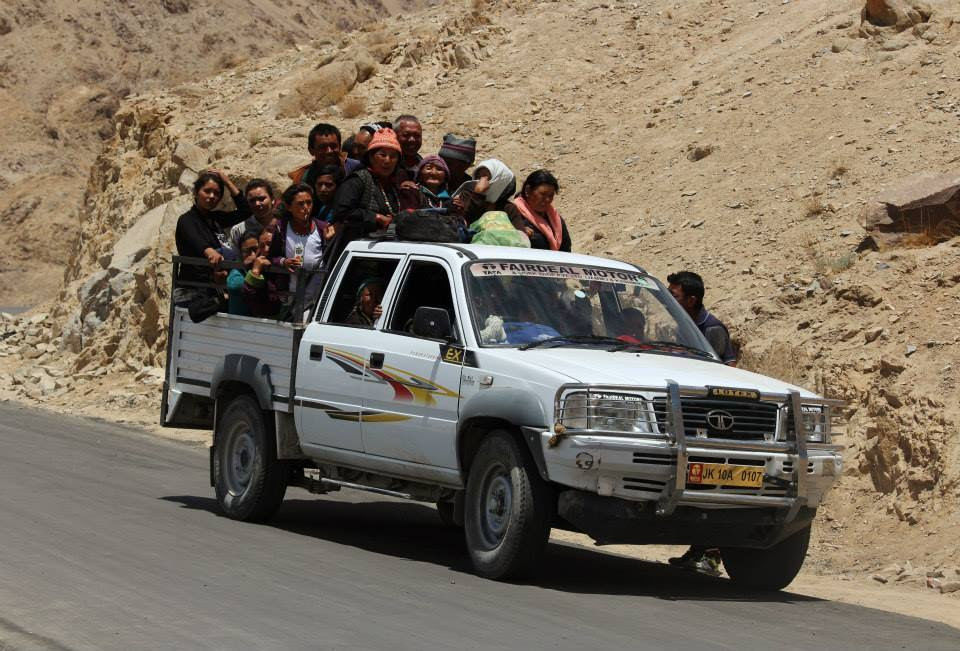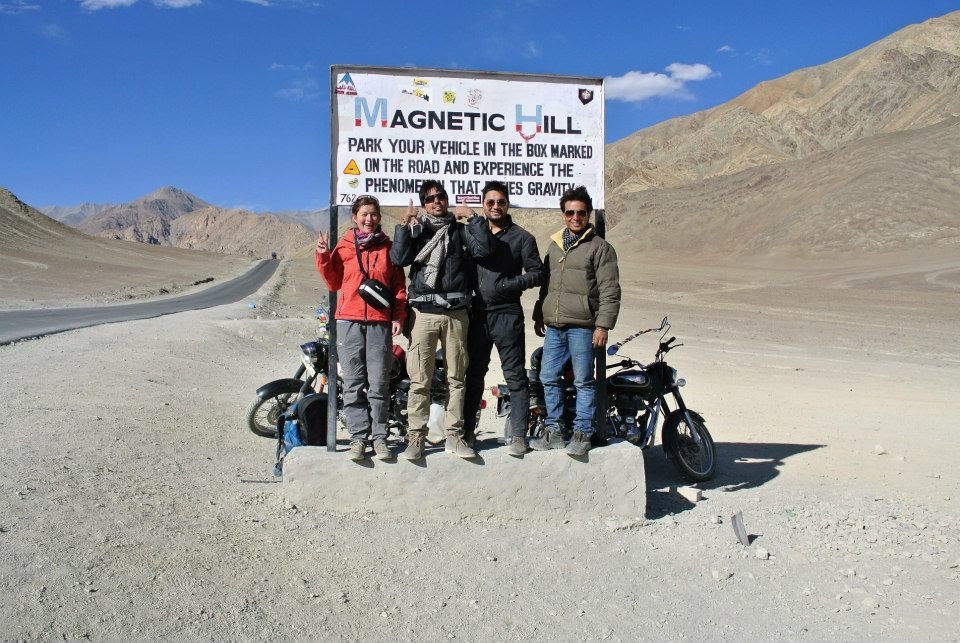 Road trip, High passes, magnetic hills, freezing cold, picturesque views, "insanely cool" Facebook profile photos – These are the things that come to our mind every time we hear the word "Ladakh". But, do you really think if these the only things which make Ladakh such an awesome holiday destination? Don't worry, there is no wrong answer because even if the things mentioned above inspire you to go on a trip to Ladakh, you still have the most memorable and most "liked" facebook album on your profile. What? another facebook joke? well, wait till you actually go to Ladakh. Your photos are all gonna look like they were taken at the same location even if you didn't. What, again? You don't want that to happen? Well, then here are the things you need to know before you leave for your long-awaited Ladakh trip:
There is not one but 2 routes by which one can reach Ladakh, by road, of course: Unless you are too boring a person to take a flight. There's no fun in flying to Ladakh, trust me. So the first route, as you all must be familiar with, is the Leh-Manali highway. No, it's not called the Rohtang Pass. Rohtang pass is just one of the 5 passes on this highway. The other is from Srinagar-via-Kargil. Not only it's better in terms of road conditions, it's unmatched view-wise, as well. So, if you don't want your photos to look repetitive and eventually boring, you must try both these routes.
Motorbikes and Scorpios are not the only cool way to get to Ladakh: Try local buses for a change! Not kidding, seriously. Not only they are super cheap; they also give you an experience of its own! You still think I am joking, aren't you? Well, I did my one and only Ladakh trip so far in a local bus and man, do I miss that! Imagine yourself sitting at the last seat of the bus, next to a window and you see the whole world passing by; that sense of calmness, that relief you get everytime your bus DOESN'T fall off those cliffs at world's second, third highest passes; those experienced-looking drivers refusing to take they eyes off of the road, which actually is saying something considering how "responsible" our public transport drivers are. And then, a night stay in Keylong, which sort of is a ghost town, where everyone just doesn't seem to care about tourists at all! You can literally scream standing in the middle of the street and nobody would even look at you. And during the whole journey you gasp at the constantly changing geography making you wonder the most clichéd and ridiculous way ever – if this is India at all!? Seriously, stop saying that. The best part of the whole journey is that you get to meet so many new people who, if you are nice and kind and friendly, might become your travel buddies for the whole trip.
Hitchhiking is super easy! : If you ever wondered what hitchhiking actually meant, a dictionary is highly recommended for you. Well, since there is just one single road, you will always find some trucks, tempos or even bikers who would be happy to drop you off, maybe not all the way to Ladakh, but somewhere on the way. You, of course, need to be careful about who you get the lift from, but usually people are friendly and they would stop for you. That's another adventure you can have if you decide to sacrifice a bike trip to Ladakh. Trust me, you can hire bikes in Ladakh itself and visit many other places near Ladakh where there would be better views and less dangerous roads.
Magnetic Hills are such a waste of time! : There, I said it. They are not worth visiting at all. You would think you are gonna experience something "magical" but it really was the biggest disappointment of my whole trip. Whatever you have heard about the so-called Magnetic Hills, it's just a made-up story by those who met with the same kind of disappointment as I did. It's nothing but a cool spot where you can park your bikes in the middle of the road and take photos "Roadies-Style". I don't know if that's even a style but the photos look cool.
Ladakh is High and Dry! : Ladakh is located at about 3500 meters above the sea level, which is kind of high and It's not just that. There are many high passes in and around Ladakh which you have to pass through if you want to visit other areas nearby. And, plus, it's a cold desert. That means you need to take extra care of your health. Make sure you eat regularly and drink at least 4-5 liters of water a day. You can try altitude sickness preventive pills but then, as the name suggests, they help you in prevention of altitude sickness; they don't cure it. So you need to take them before you start your trip. And don't forget to carry a good sunscreen lotion and lip balm. Because of the altitude and clearer sky, you are more prone to sunburn and cracked lips irrespective of your skin complexion. True story.
Don't forget to carry a Map! : Get a map of Ladakh. A good one. It would help you a lot. More than you could ever IMG_20140706_173302226imagine. It would give the whole idea of what all places you can or want to visit. There are so many villages, lakes, monasteries to explore and there is noway you can remember all those names. That's why you need a map. And don't forget to encircle the places as you visit them. You will feel really good about yourself at the end of your trip, trust me.Don't miss out the camels! : Now you would think what's so special about the camels. But let me tell you, the camels in Ladakh ARE special. They actually are the remnants of the famous silk route. They are shorter than the normal hot desert camels but the unique thing about them is the double hump. Yes, the double humped camels walking through the sand dunes (yes, there are sand dunes too), surrounded by the snow-covered mountains at 4000 m altitude! Tell me if that's not special. The best place to enjoy a camel ride is Hundur in Nubra Valley.
Pangong and the other 2 big lakes : You all must have heard about the Pangong lake, all thanks to the famous Bollywood movie 3 Idiots. Now, it is spectacular, there is absolutely no doubt about that. You see all shades of blue and the lake shore actually feels like a sea-shore with waves, birds and a beach. For a better experience, I would recommend having a home stay in the villages, Mann and Merak which are about an hour and a half drive more from the main camps near the lake. Other than Pangong lake, there is Tso Kar and Tso Moriri Lake which are equally beautiful and even more quite and peaceful than Pangong lake since not many people visit these lakes. Location? Well, that's when your map would come handy. Gotcha, didn't I!?
Mountain Biking and Zanskar River rafting: Well these are two adventure sports which everyone would be talking about when you reach Ladakh. But since, the writer of this blog is not a travel agent and is actually concerned about the readers, you should know that the river rafting is kind of extreme. There had been some mishaps while I was there. So you are advised to follow the full safety instructions given by your rafting instructor and not do anything stupid like let go off the ropes while you in the river. The downhill mountain biking, on the other hand, is highly recommended. It undoubtedly is one the best memorable experiences of my whole trip. You are dropped off at the highest pass, the Khardung La, in a motor vehicle and from there you ride a bicycle back to the city which takes about 5 hours. During that time, you pass through all sorts of road-types, from super bumpy to extra smooth while riding through the beautiful and spectacular mountain ranges. You would want to stop at ever turn, every corner to not just take photos, but also to close your eyes and feel the sense of freedom which you had been missing for such a long time.
Julley or D'juleh! : Remember this word. You will see it everywhere, you will hear it from almost everyone. It basically is a Ladakhi word for not just Hello but also for Thank You, Good Morning, Good Bye, etc. It's basically how they greet each other. And there isn't one but many ways you spell "Juley". When I was there, I saw 5 different spellings but they all sounds the same. So, yeah, don't forget to smile and say "Juley" whenever you go to any restaurant or a guest house or wherever you see a local. You probably won't get a discount but you would get to witness one the best smiling faces in the world.
So pack your bags and leave your bikes at home because a freestyle, the true backpacker's way of travel is waiting for you! If you happen you miss any of the above experiences, don't worry, local buses leave every half an hour from Manali bus station.
This trip was originally published on 'Rookie Travel Diaries'.

Frequent Searches Leading To This Page:-
Best Tour Packages for Ladakh, Ladakh Tour Package for Couple, Best Travel Packages for Ladakh, Best Ladakh Trip Packages, Ladakh Holiday Tour Packages, Top Ladakh Tour Packages For Family