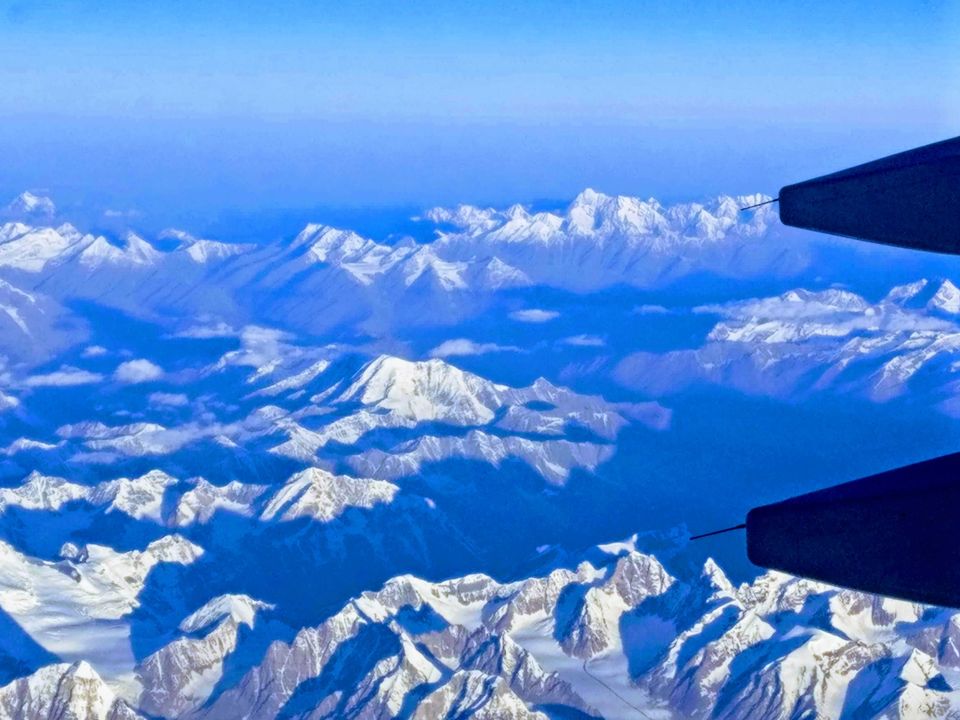 Laddakh is a union territory of India. The  main city is Leh which can be reached by road as well as direct flights from Delhi. Most of the flights are early morning i.e. between 4:00-6:00 am from Delhi. The Leh Airport is located in a valley and landing /takeoff maneuvers are very typical due to the geography. As aircraft crosses arid mountains to reach Leh the view is mesmerizing.
Generally its advisable to take rest for a day in Leh as oxygen levels are low and one needs to acclimatize to the weather.
Our flight landed at 6:30 am at Leh. We were four members and had booked a Innova for our trip. Our driver Abbas was available outside the airport. He took us to the guest house and advised us to take rest for acclimatization purpose and in evening we can go for local sightseeing. Only important thing, only BSNL and Airtel postpaid SIM works in this region.
In the evening we went out to see Kargil War Memorial, Shanti Stupa, Leh Palace and finally the local market. Some of the pictures are shared.