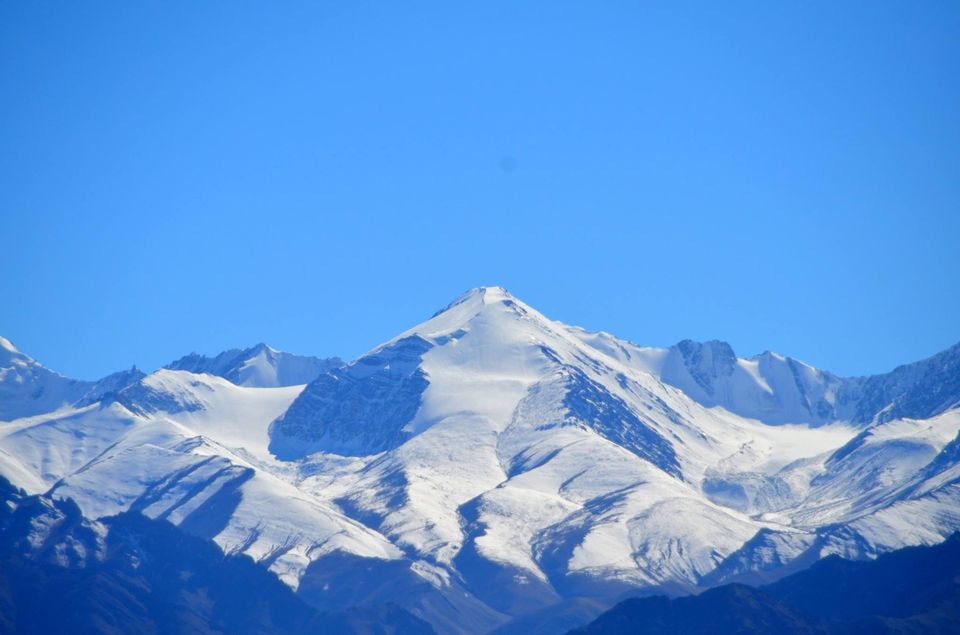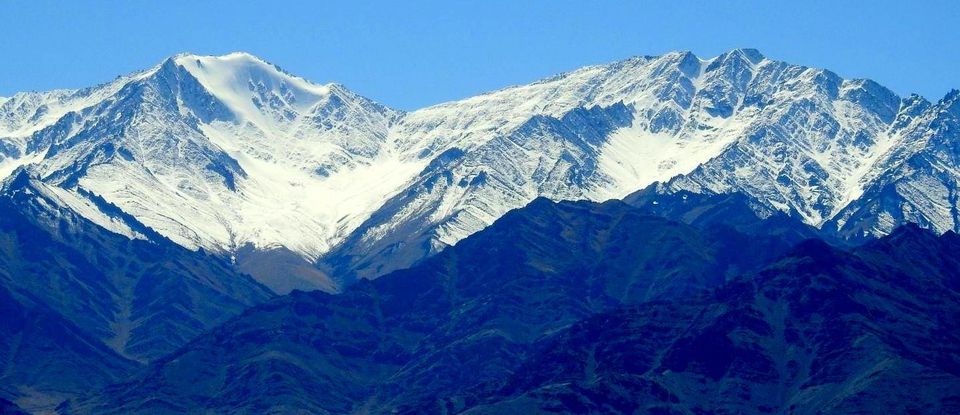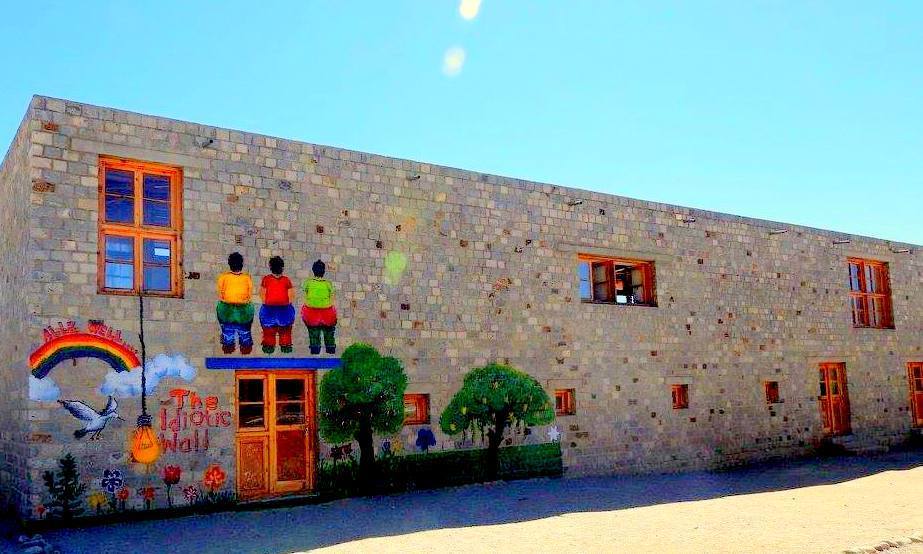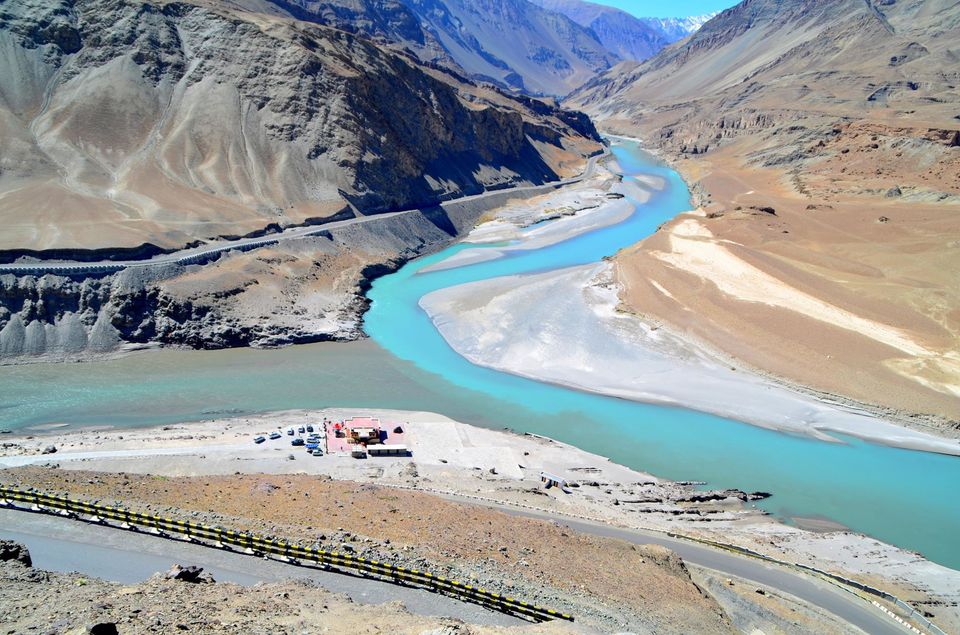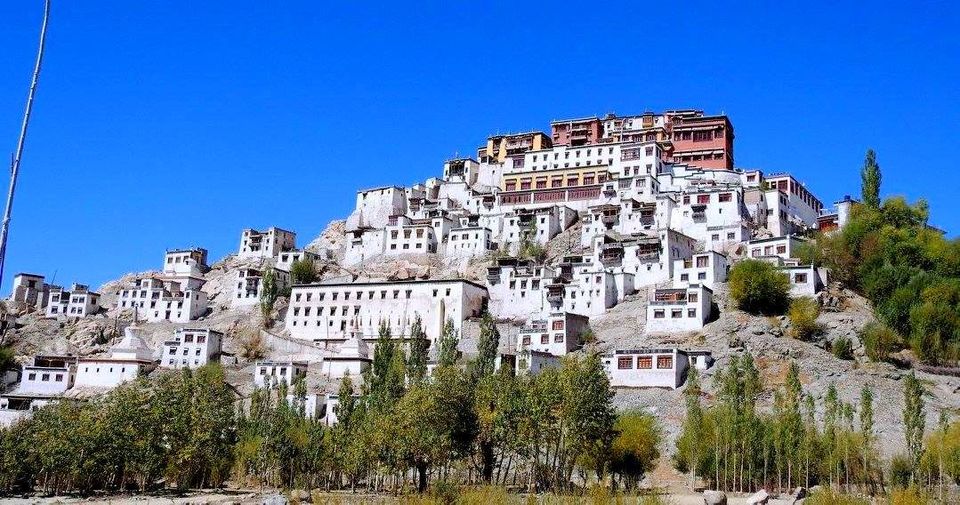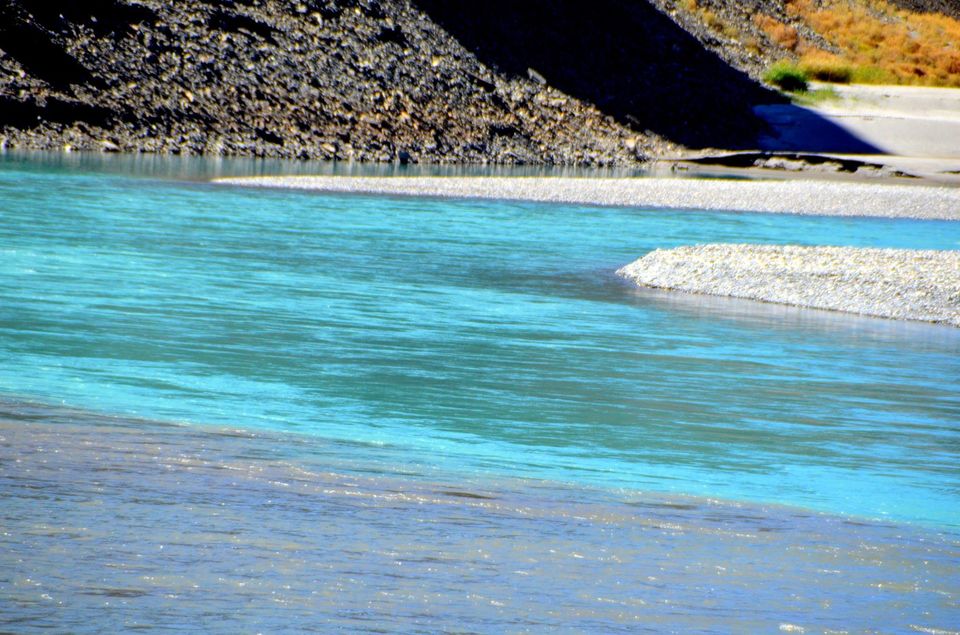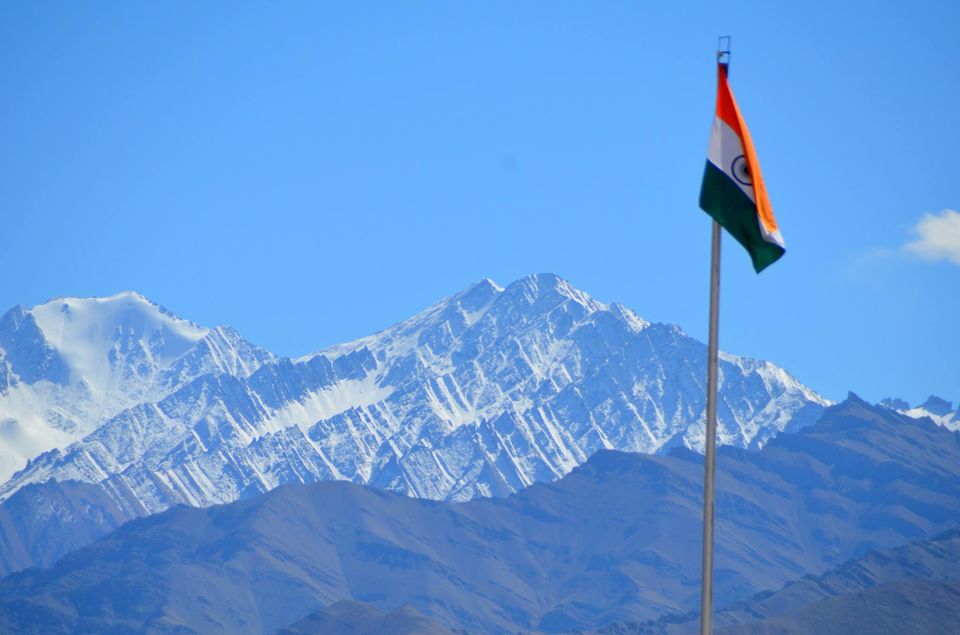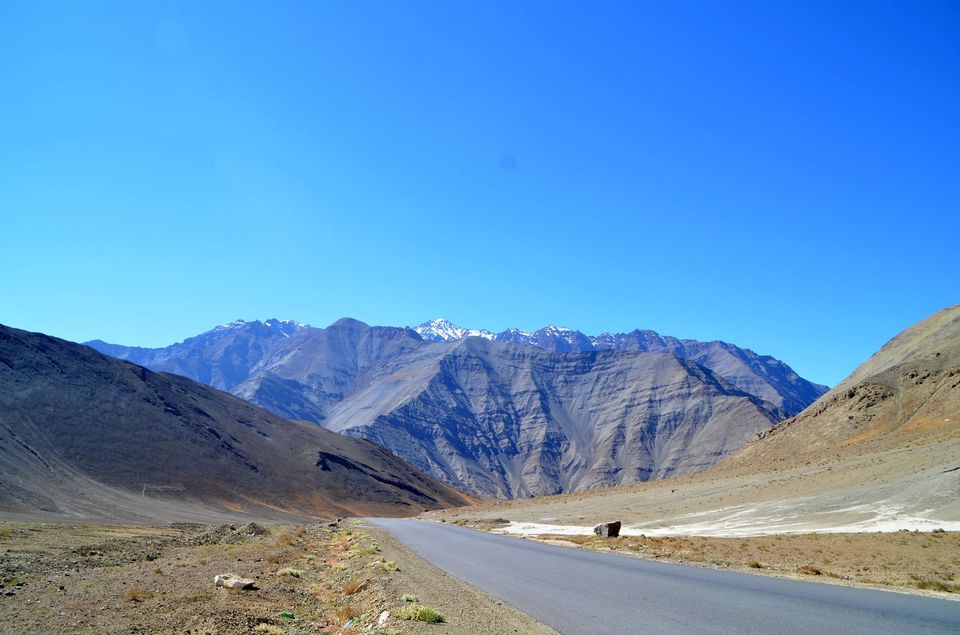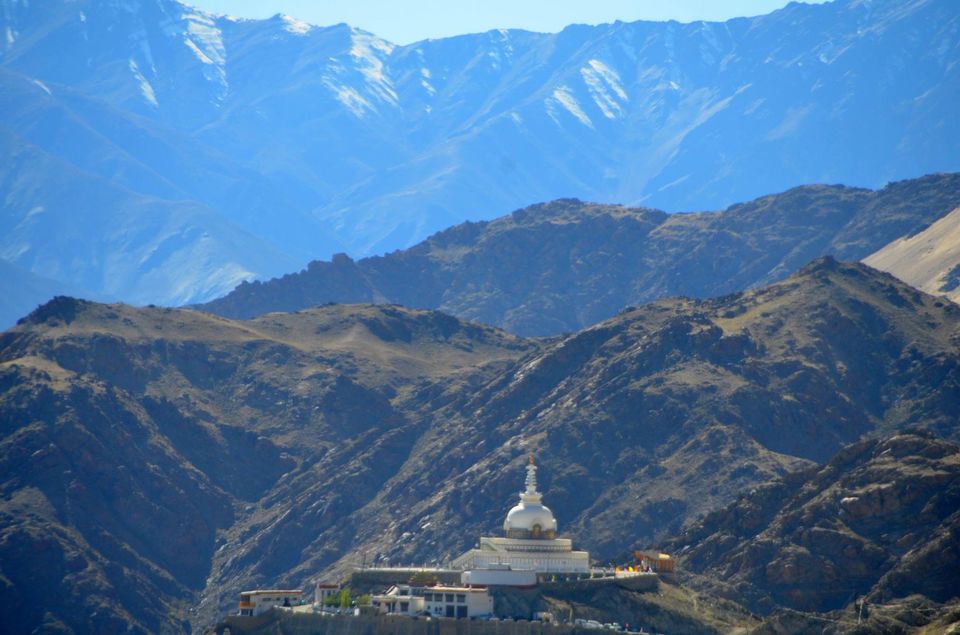 Leh - a high-desert city in the Himalayas, is the capital of the Leh region in northern India's Jammu and Kashmir state.
The colorful monasteries, steep curves, snow-topped peaks, double humped camels, burning sun, freezing winds and a destination that comes straight out of the world of fantasies.
Bordered on the northwest with Pakistan, north with the Chinese province of Sinkiang and east with Tibet, stands this GIANT kingdom.
Took a Early morning flight from Delhi to Leh at 8 AM.  View from the Flight window just landing before Leh Airport.
Mesmerized with the Leh weather after landing in Leh airport @ 10 AM.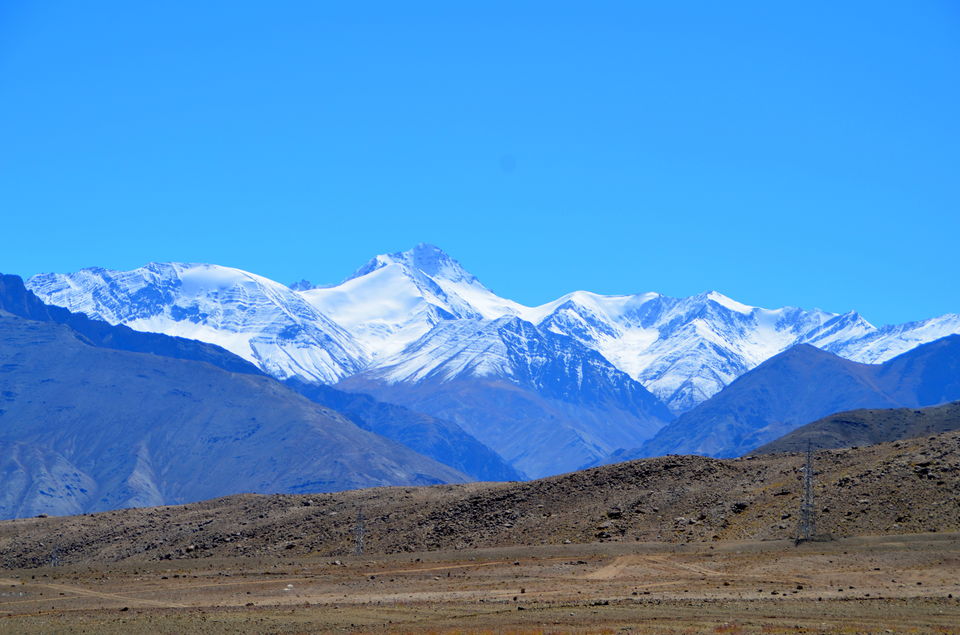 Once you are in Leh, relax and let your body acclimatize to this sudden change of altitude.  We took whole day rest in our hotel room. 
The view from our Hotel window is just amazing.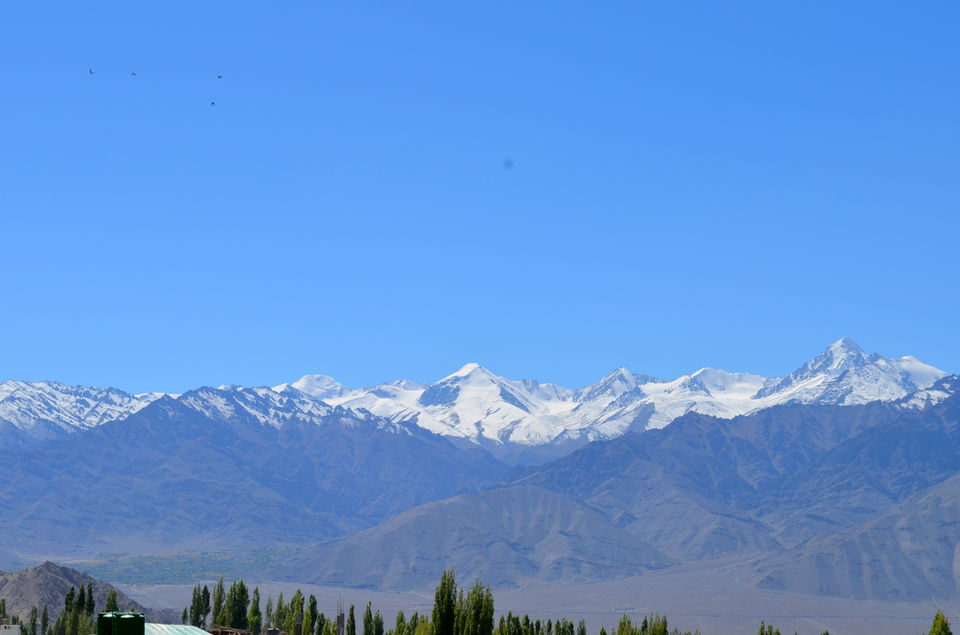 Next day was planned for Day tour in Leh City and here are the places, we covered.
3 Idiot's school (Druk White Lotuse School ) - Where the 3 Idiots movie was shooted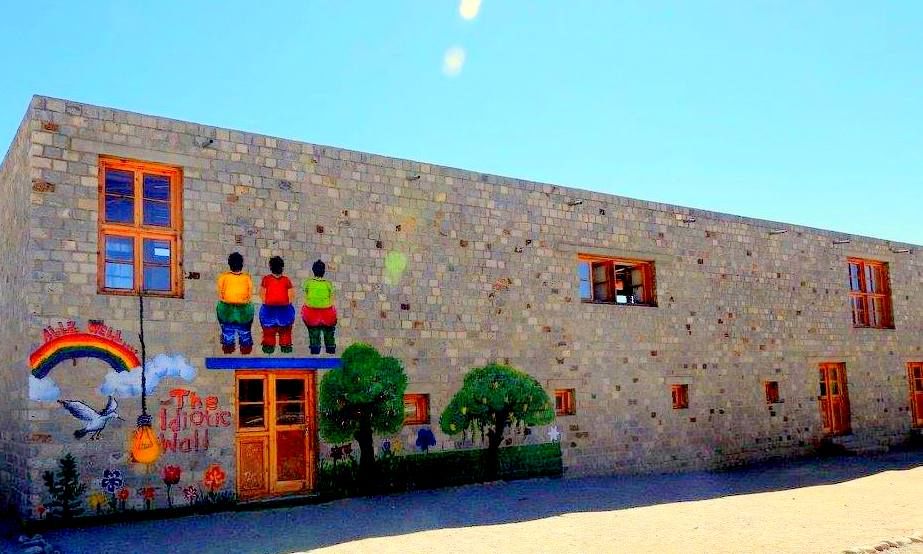 Beautiful view of Snow capped mountains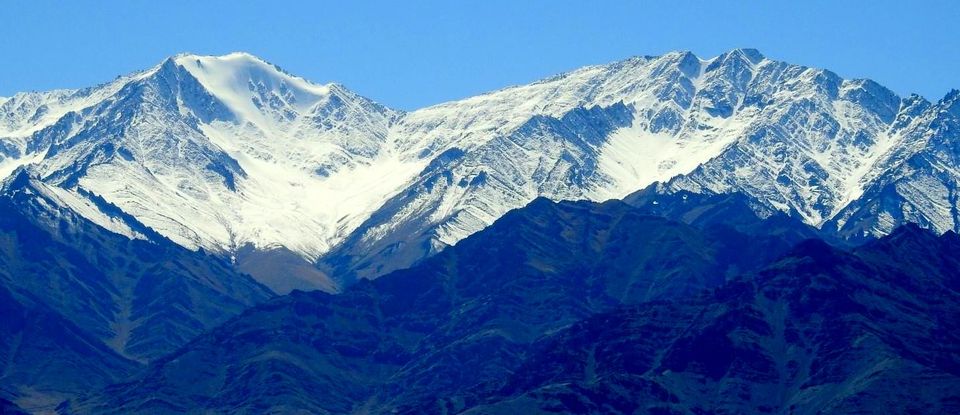 Hemis monastery - Tibetan Buddhist monastery of the Drukpa Lineage, located in Hemis, Ladakh, India. Situated 45 km from Leh, the monastery was re-established in 1672 by the Ladakhi king Sengge Namgyal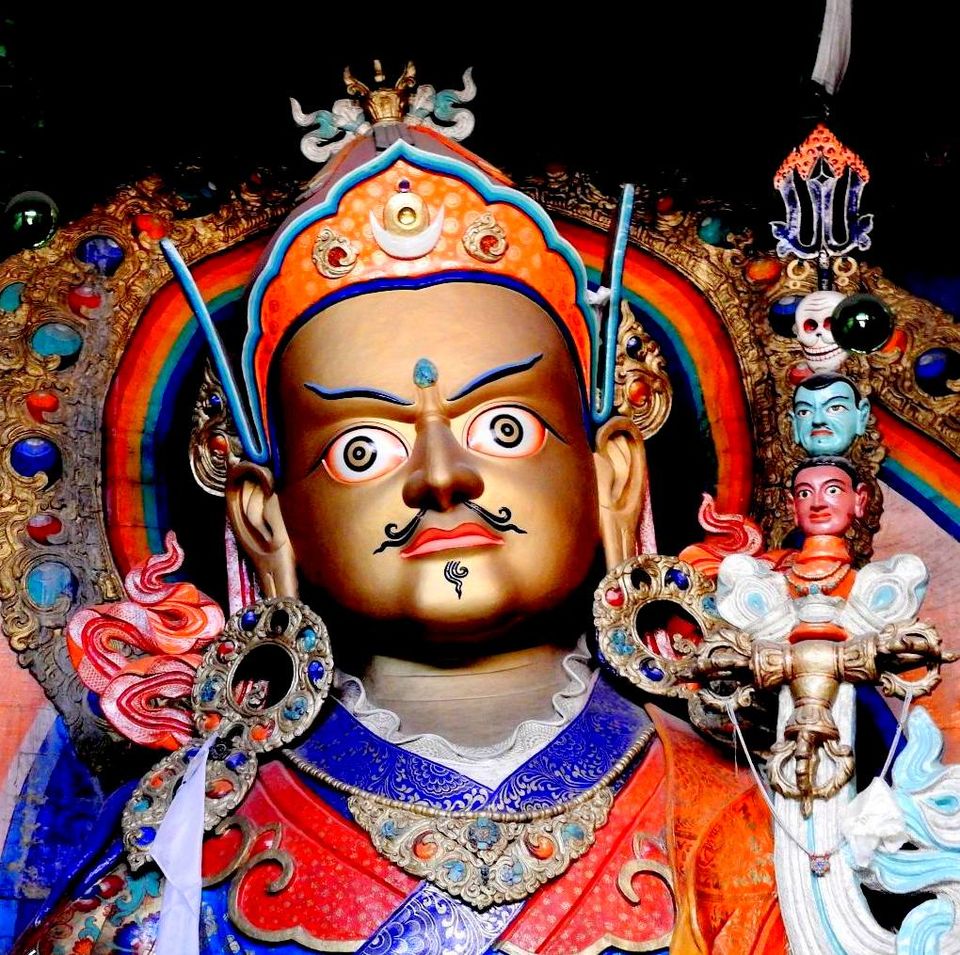 Crazy Peaks!!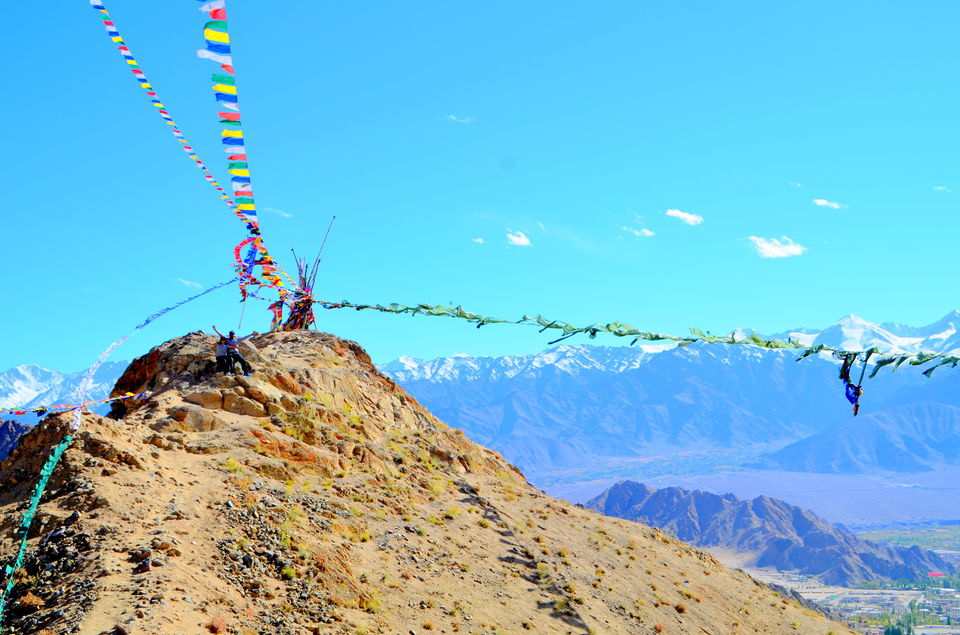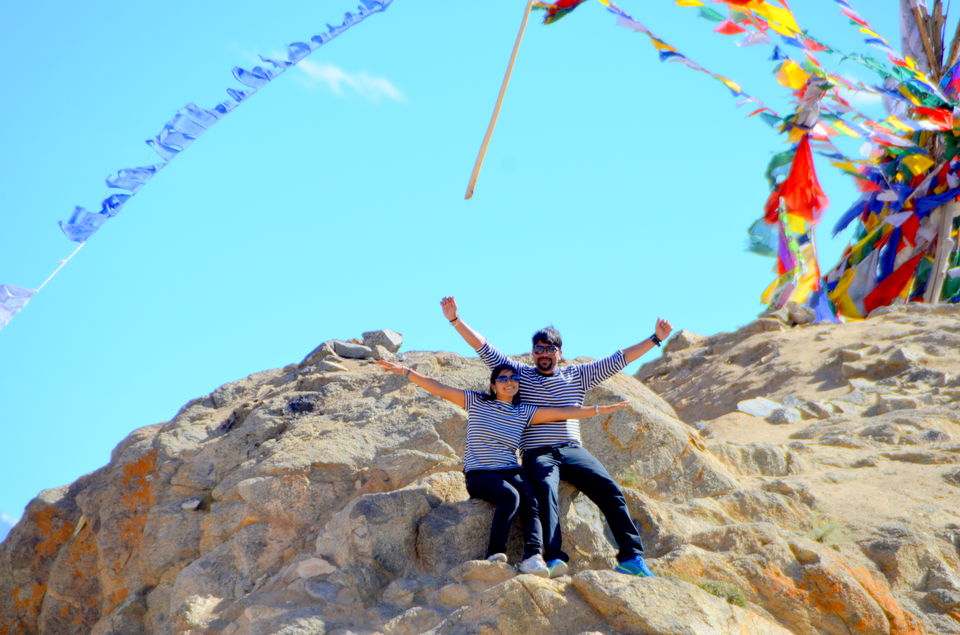 Leh Palace -  former royal palace overlooking the Ladakhi Himalayan town of Leh. Modelled on the Potala Palace in Lhasa, Tibet, the palace was built by King Sengge Namgyal in the 17th century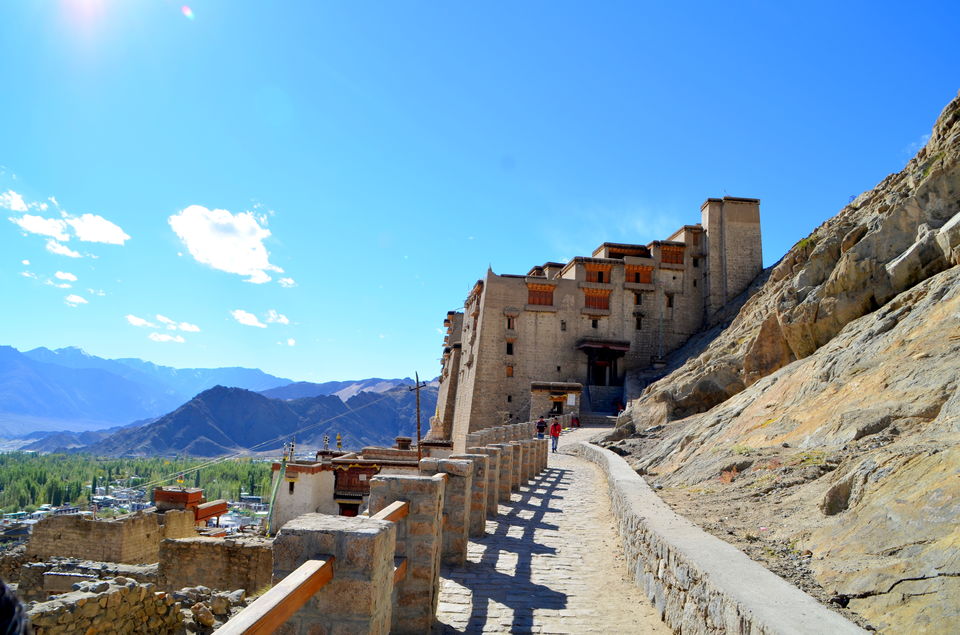 Leh City View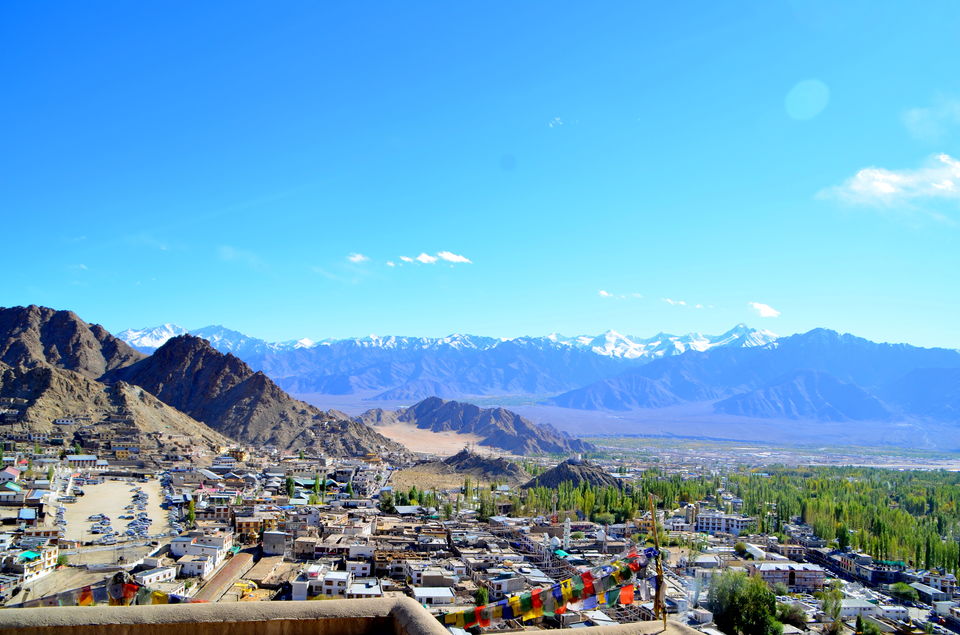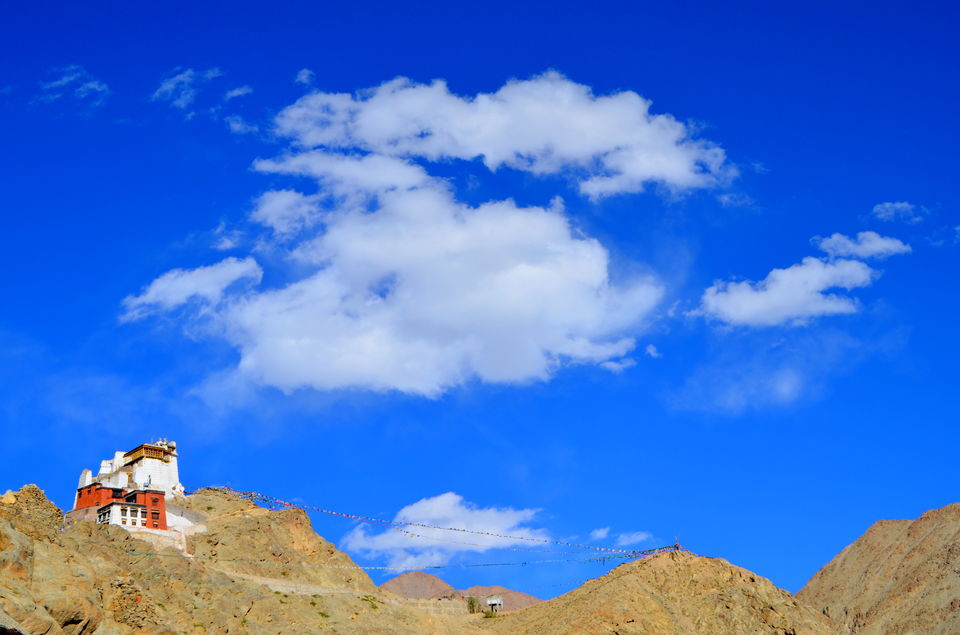 Thiksay Gompa or Thiksay Monastery  - A gompa affiliated with the Gelug sect of Tibetan Buddhism. It is located on top of a hill in Thiksey village, approximately 19 kilometres east of Leh in Ladakh, India.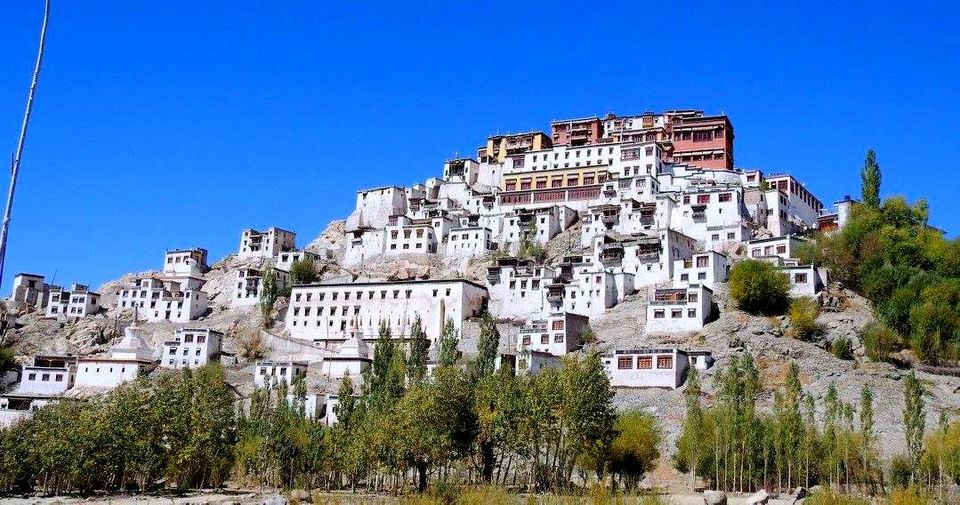 Confluence of the Indus and Zanskar Rivers...Watch the difference in Color of water.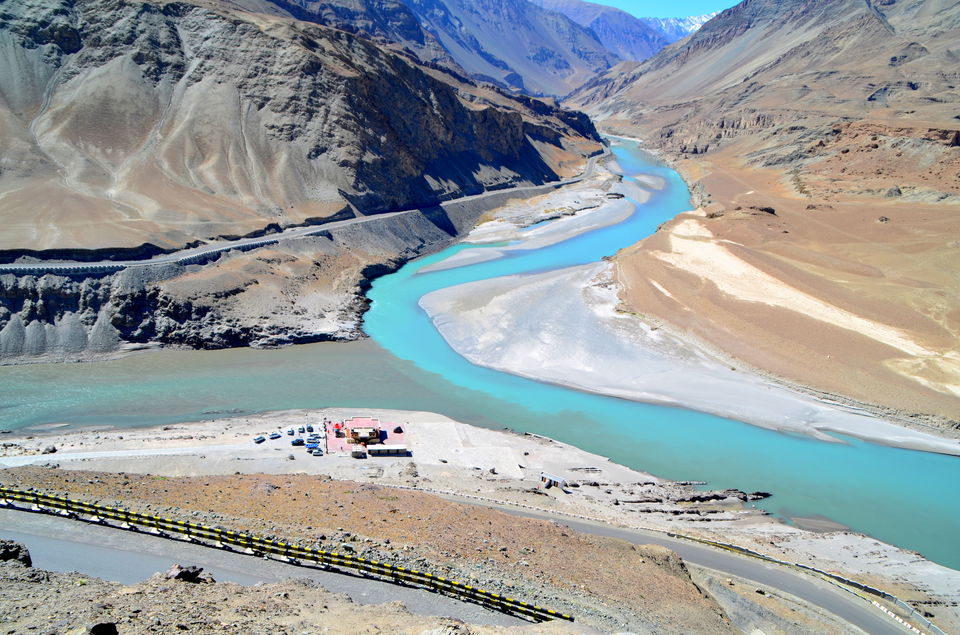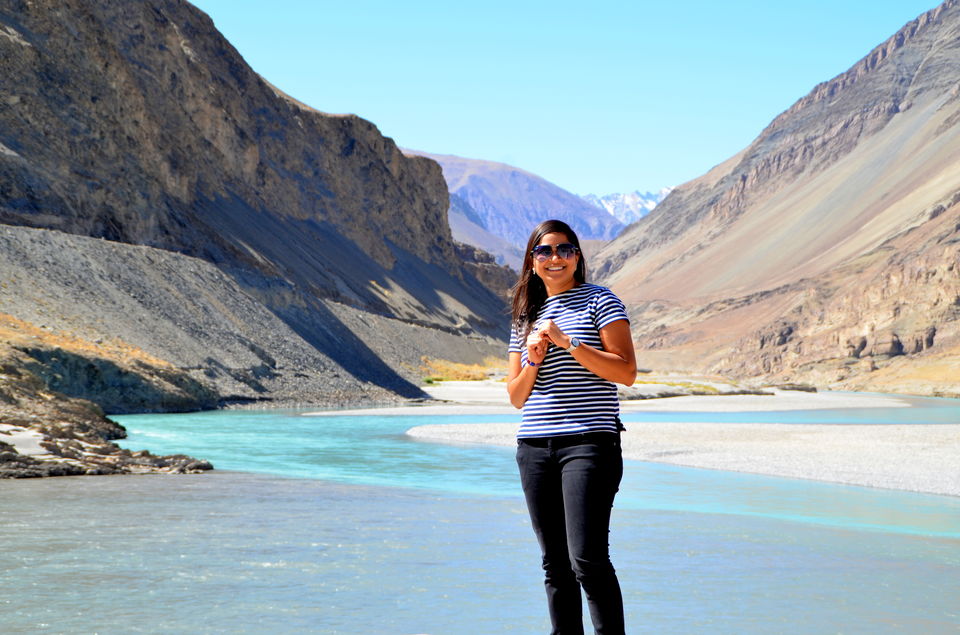 Snap from Viewpoint near Sangam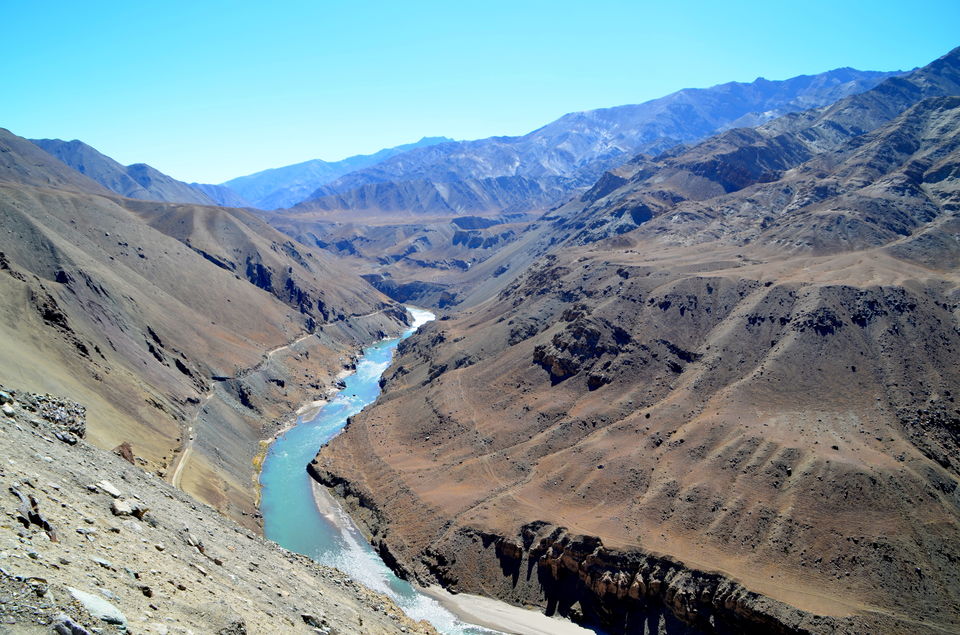 Magnetic Hill - where the gravity does the trick of 'pulling' vehicles uphill.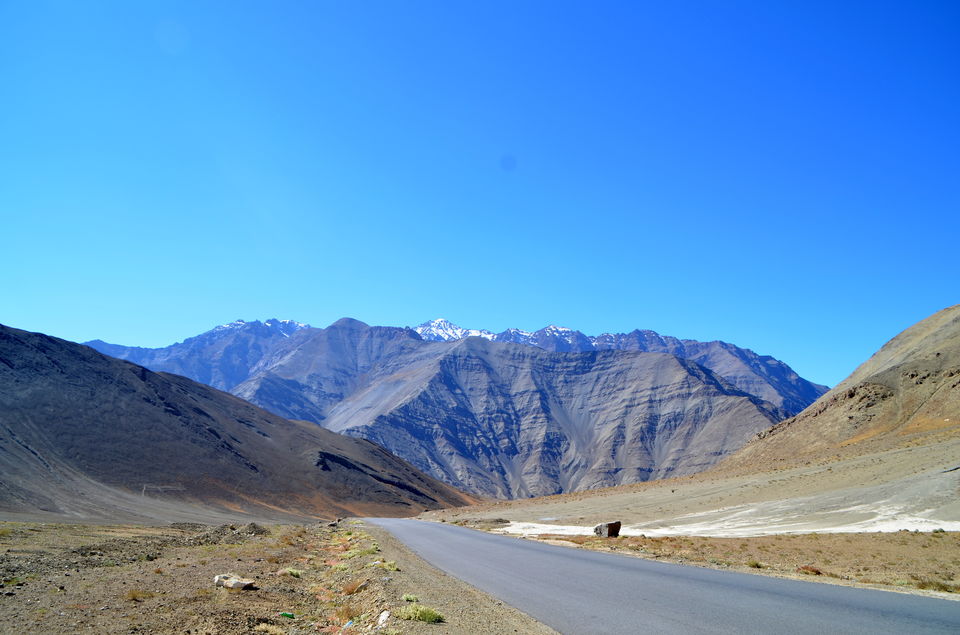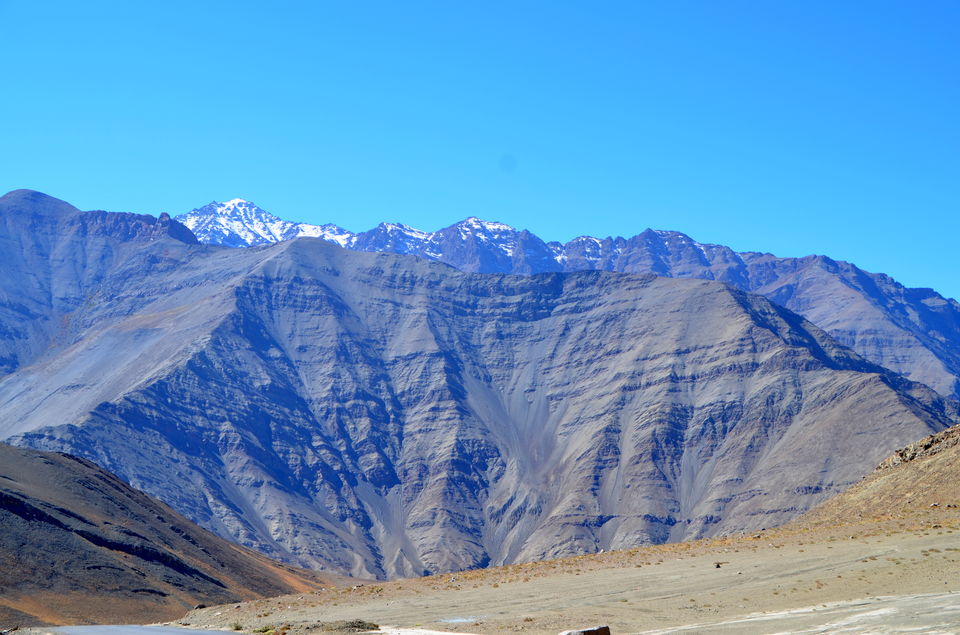 testing out the magnetic hill with our car ;)
Shanti Stupa - Buddhist white-domed stupa on a hilltop in Chanspa, Leh district, Ladakh, in the north Indian state of Jammu and Kashmir.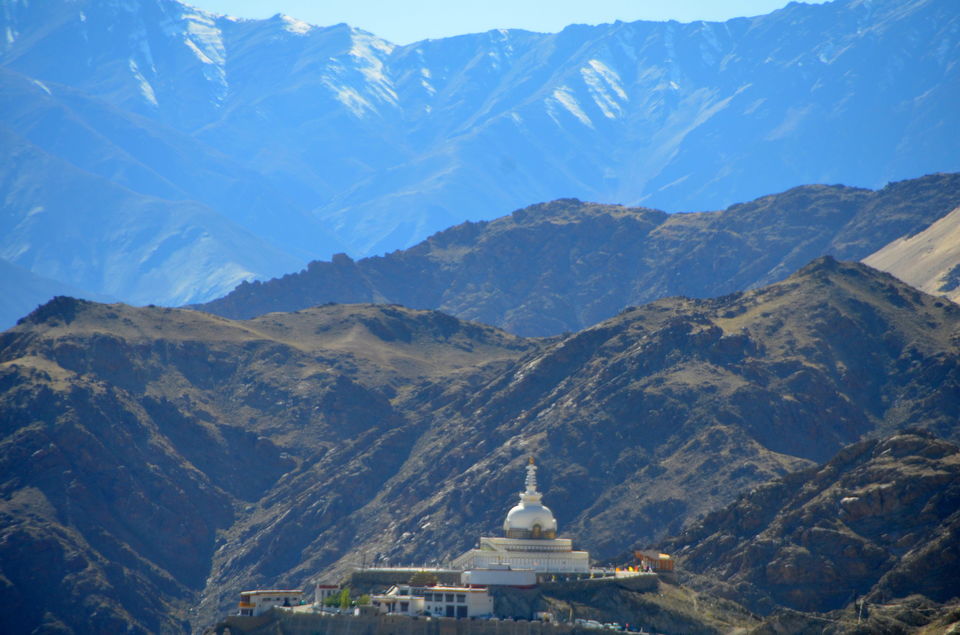 Gurudwara Pathar Sahib - a beautiful Gurudwara sahib constructed in the memory of Guru Nanak, about 25 miles away from Leh, on the Leh-Kargil road, 12000 ft above sea level. The Gurdwara was built in 1517 to commemorate the visit to the Ladakh region of Guru Nanak Dev, the founder Guru of the Sikh faith.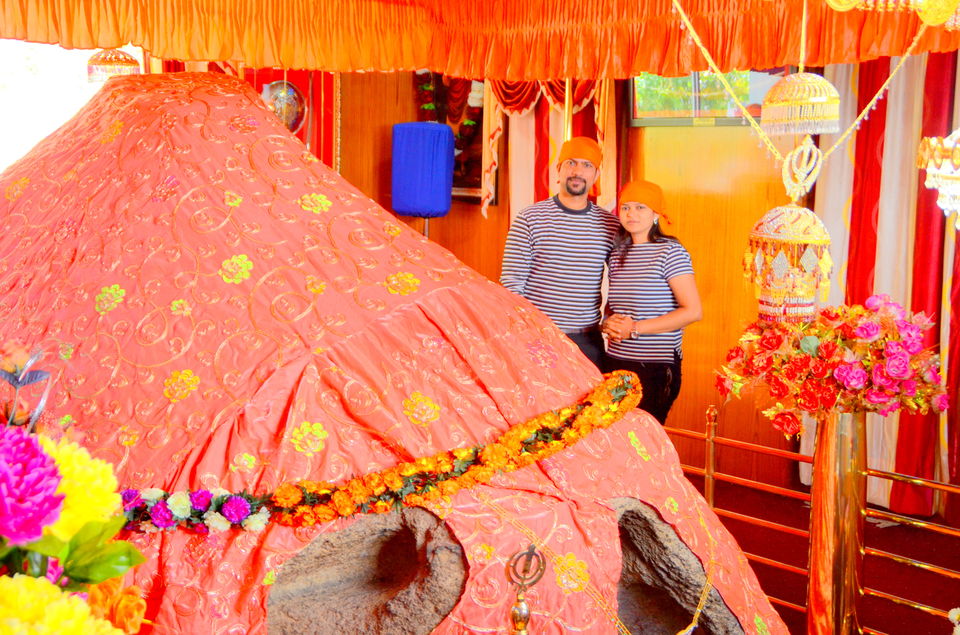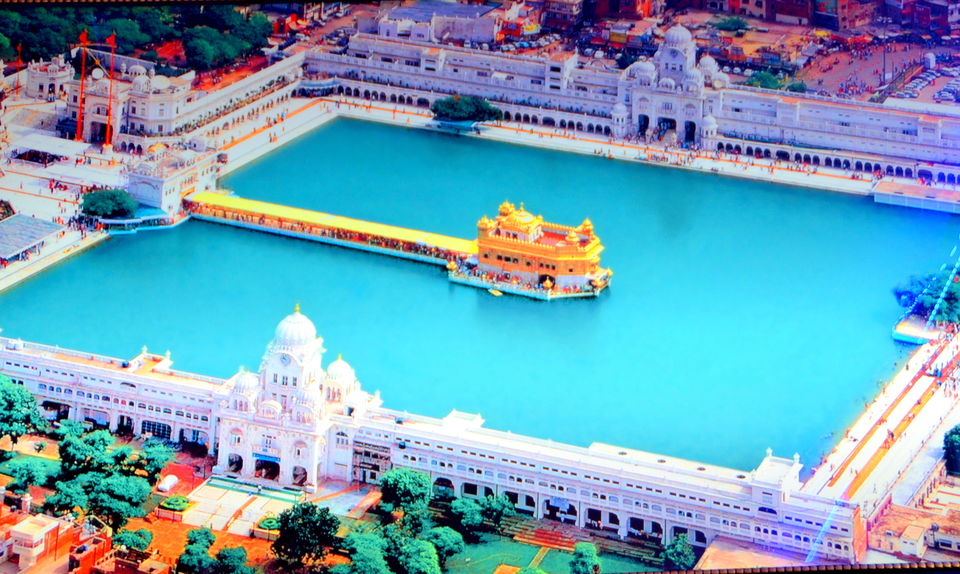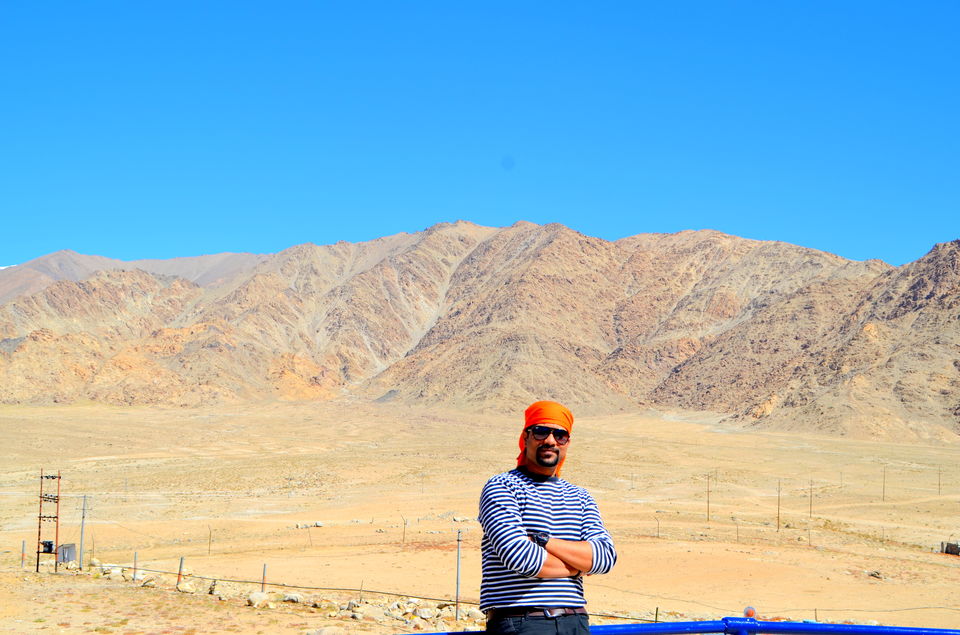 Snap with the Snow capped mountains on the Leh - Srinagar Highway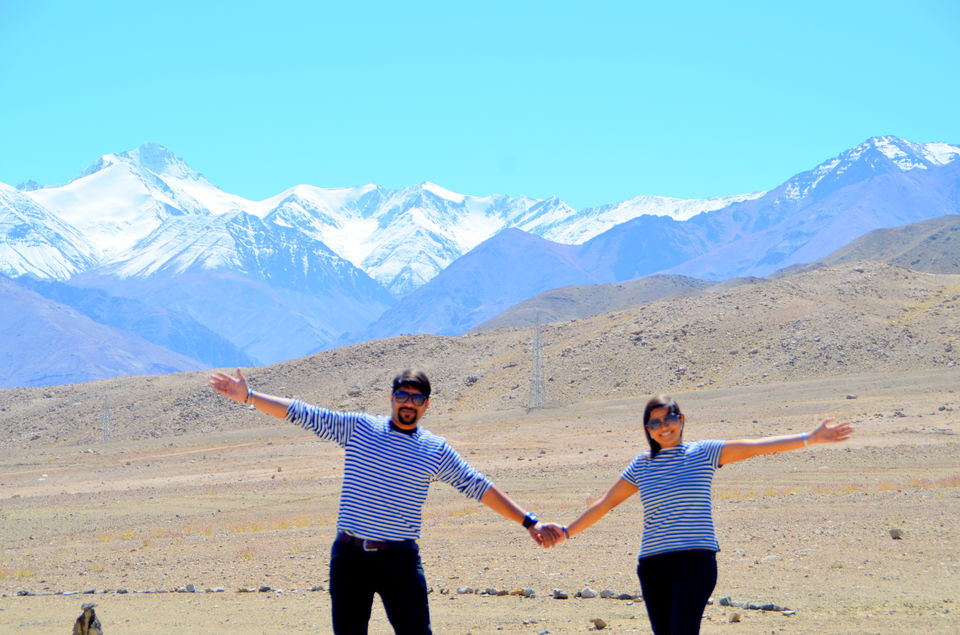 Hall of Fame - This well-presented museum mostly commemorates the army's role in Ladakh from helping with cloudburst relief in 2010 to the high-altitude battles fought with Pakistan during the 20th century and includes a 30-minute film introducing the 1999 'Kargil War'. Room 15 displays clothing worn by soldiers at -50ºC.
An attached 'Adventure Park' combines assault course and archery range.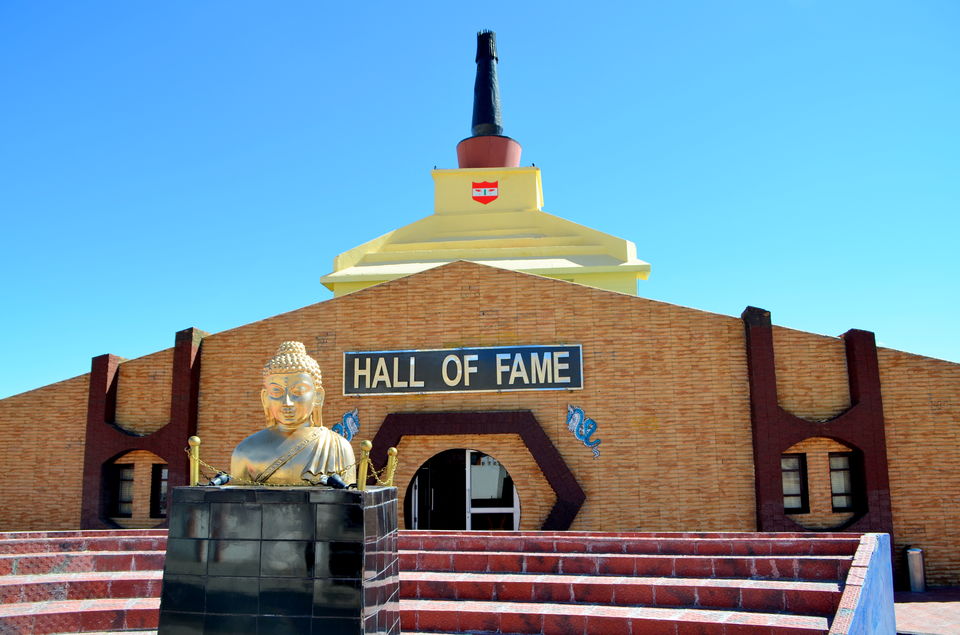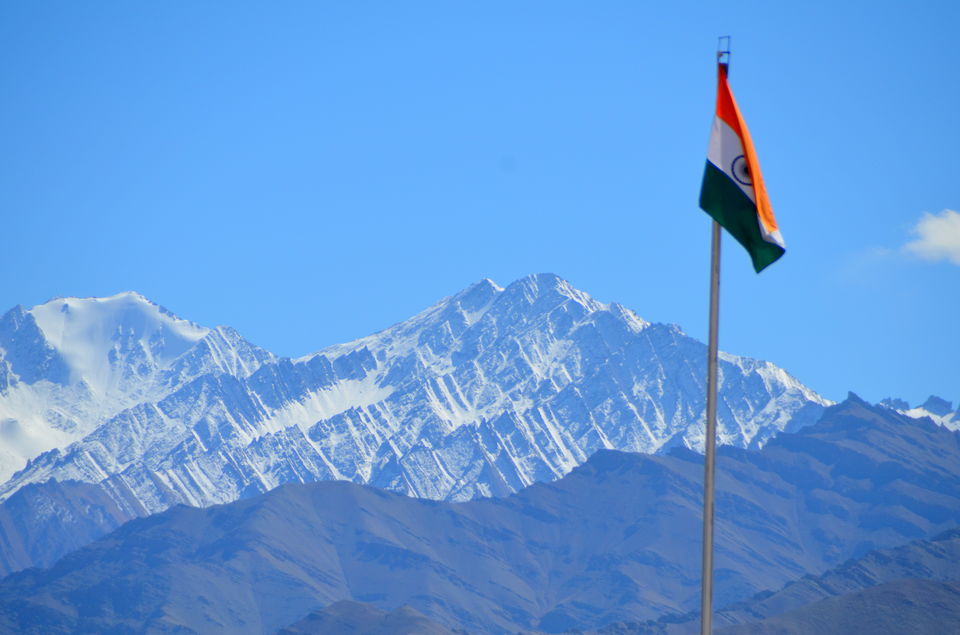 Leh - Srinagar Highway