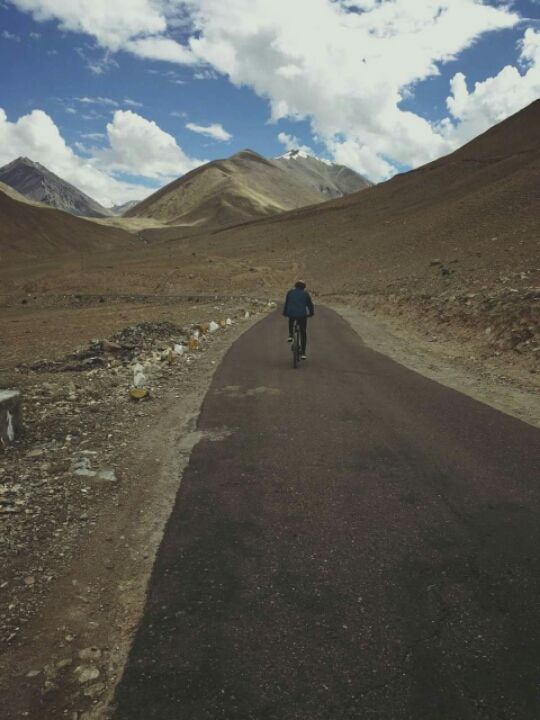 Believe or not the most overwhelming question I have been asked every time I mentioned to my friends I'm heading to Leh, the question asked is "Are you biking?" I was like, is Leh only about biking? I can see why the place is a bikers paradise - the beautiful landscapes, curvey roads, the hills staring at you and the pit stops for MAGGI!! But, hey! there's more to Leh than biking :-)

Here's me recording our experience of this beautiful place which has something for everyone.

Thing about Leh is you just don't go land in there. Unlike any other destination you would choose for your vacation, Leh requires meticulous planning and even after all the planning be prepared to re-visit your planning when you are there.

Here's to Day 1:

You must have read this across many blogs about the altitude sickness and the need to rest so as to acclimatize. The best way to do this is to pop in a Diamox twice a day, two days before the trip and two days once you reach Leh. And then give your self a complete rest on the first day.

We had decided to camp than a hotel. We chose Bikamp. This is a beautiful campsite, away from the main city, just along a water stream overseeing beautiful mountains - a perfect setting to experience Ladakh.

In the evening the manager recommended for a walk along the jungle near the camp site. I have captured few pics when we went for the walk. A picture speaks a thousand words, I will leave the pics to do the rest of talking.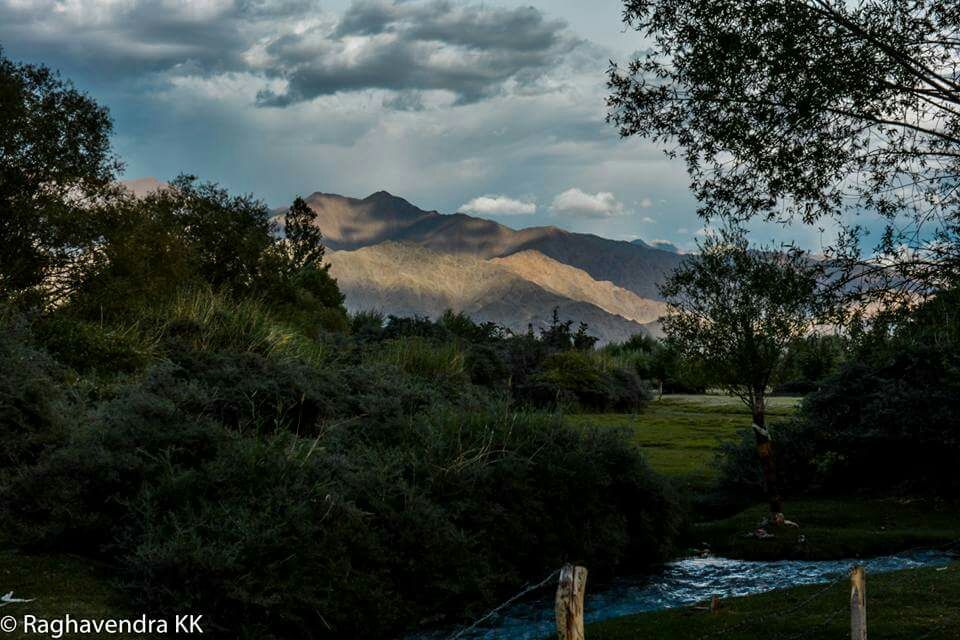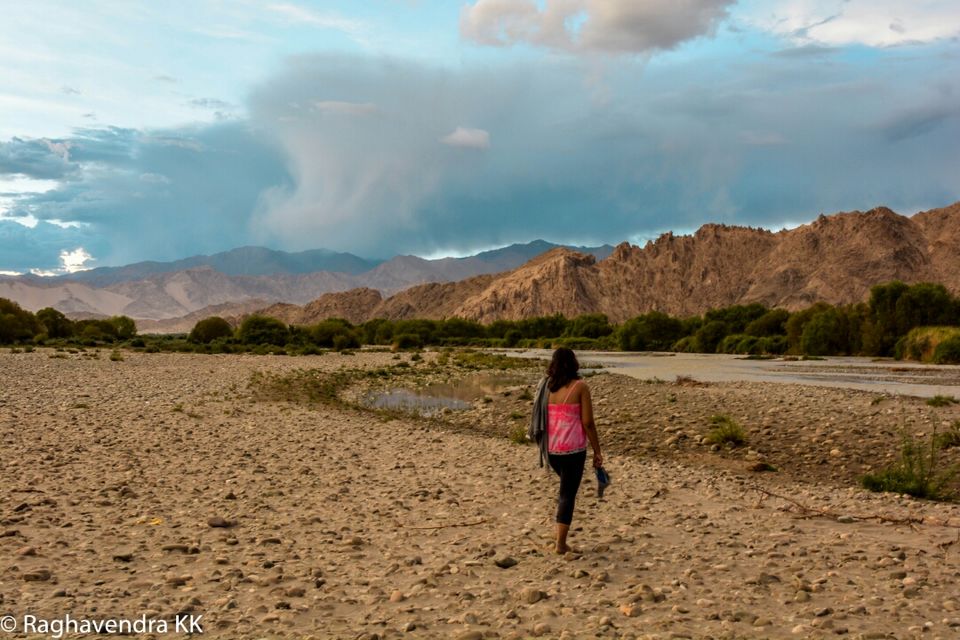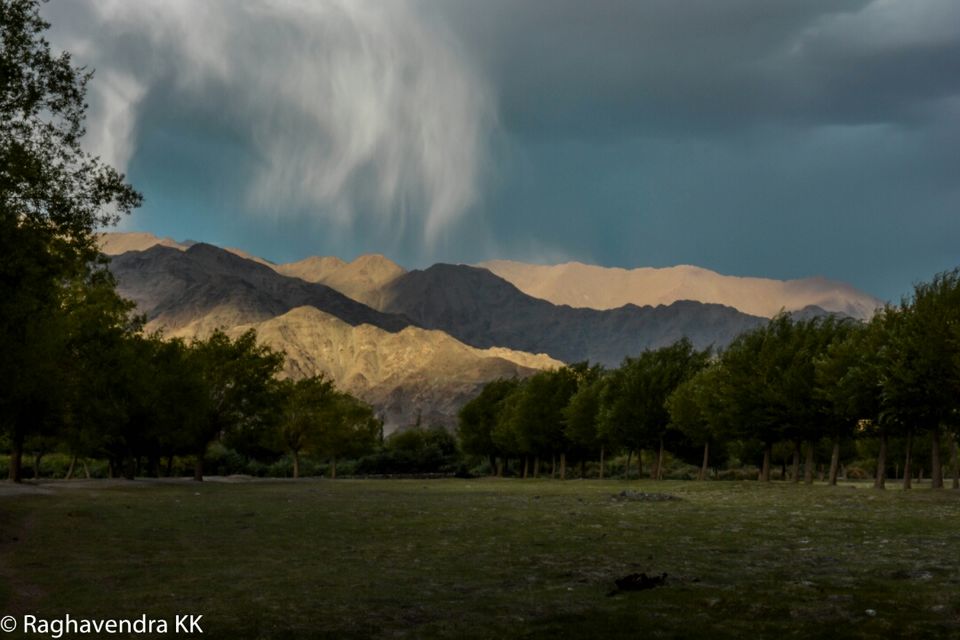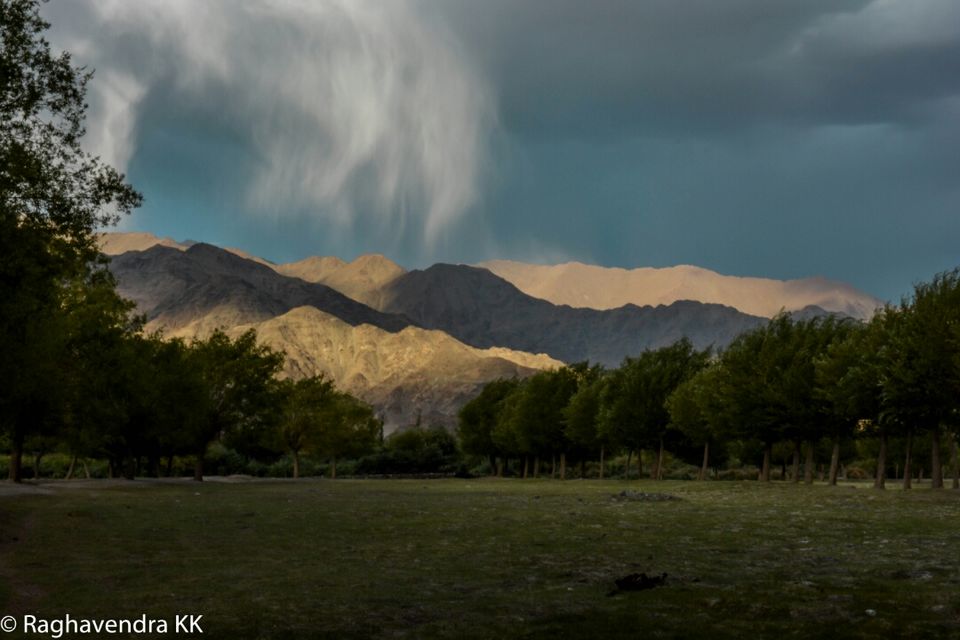 Today we decided to cover the monuments and

Leh city-monasteries and Market

Monasteries around Leh. We set out to cover Shanti Stupa, Hemis Monastery, Thikse Monastery, Leh Palace and Shey Monastery. Enjoy the architectures, the beautiful locations these monasteries are located and get a chance to learn about Buddhism while you are here. One of the must do I would put up as a to do list is to stay over at the Hemis guest house and experience the prayers early morning here.

If you are into photography, carry a camera for low light photography at the monasteries and a wide angle lens to capture the landscape.

While you are at Leh Palace, you could take a short hike up to the Namgayel monastery. Being the second day at high altitude, the hike can be challenging if you are body is not acclimatized completely.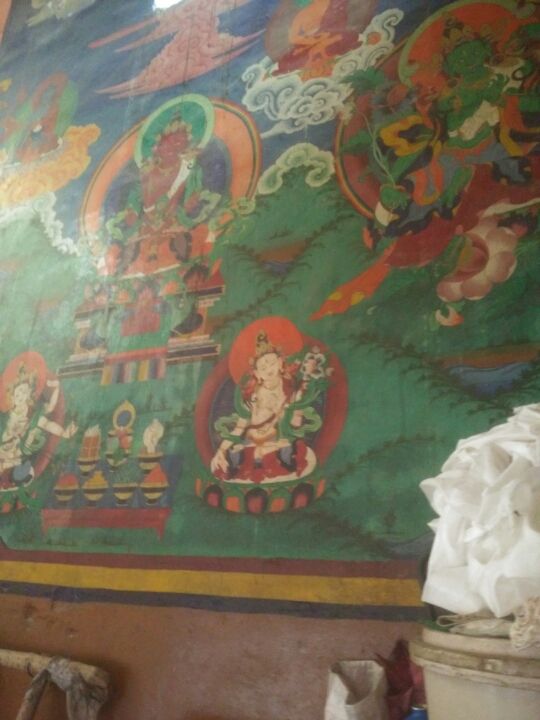 Leh - Khardungla Pass - Nubra Valley

We headed for a 2 Night 3 day trip towards Nubra valley.

We hired a taxi during for our entire stay in Leh. One could always hire a taxi on need to basis as per ones need at Leh market and share the taxi/cab with other travellers to save cost. We rented a mountain bike at the Leh market to do a downhill. One can easily fit in the bi-cycle on top of an Innova.

Road up to Khardungla-pass will be bumpy for the last 12 KMs or so. It would be a good idea to get off the car and set of hiking up the hill and enjoy the cool weather.

You will be able to cycle down a good 80 odd KMs from the hill top going down towards Nubra Valley till North Pulli. Enjoy the beautiful scenery, the adrenaline rush cycling down hill, maneuver thru the curves the hill has to offer.

We started of from Leh at 6 in the morning and reached Nubra by late eve. The time taken was mainly because of the number of stops we took, cycling and walking on the way along.

As one says it's not about reaching the destination, it's about enjoying the journey.

Stay at the home stays at Nubra, one gets to witness how self sufficient the locals are in a landlocked place with organic foods cultivated in the backyards of each house.

Don't miss the chance to do some night photography of the milky way while you are here. The skies just lit up Here :-)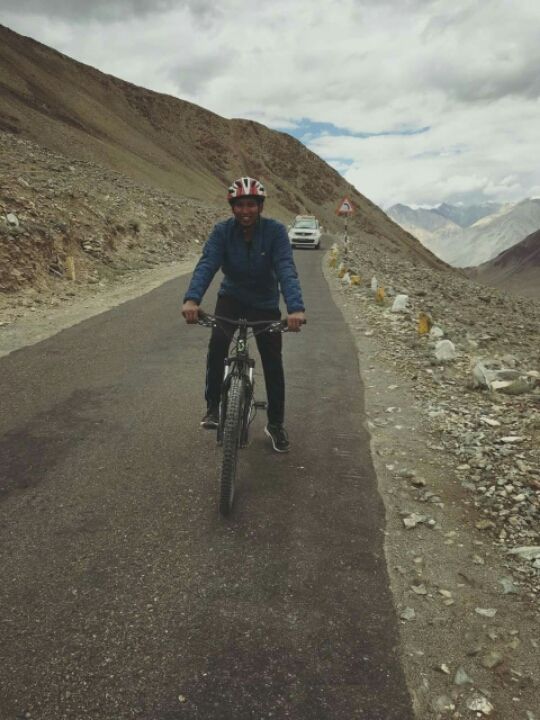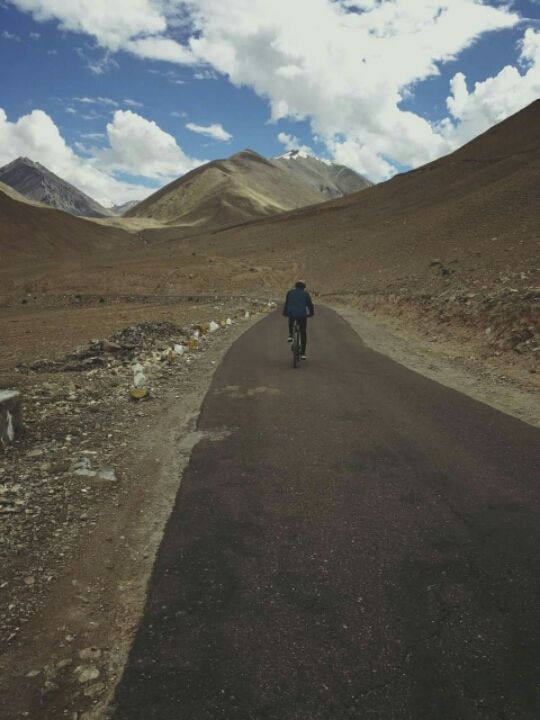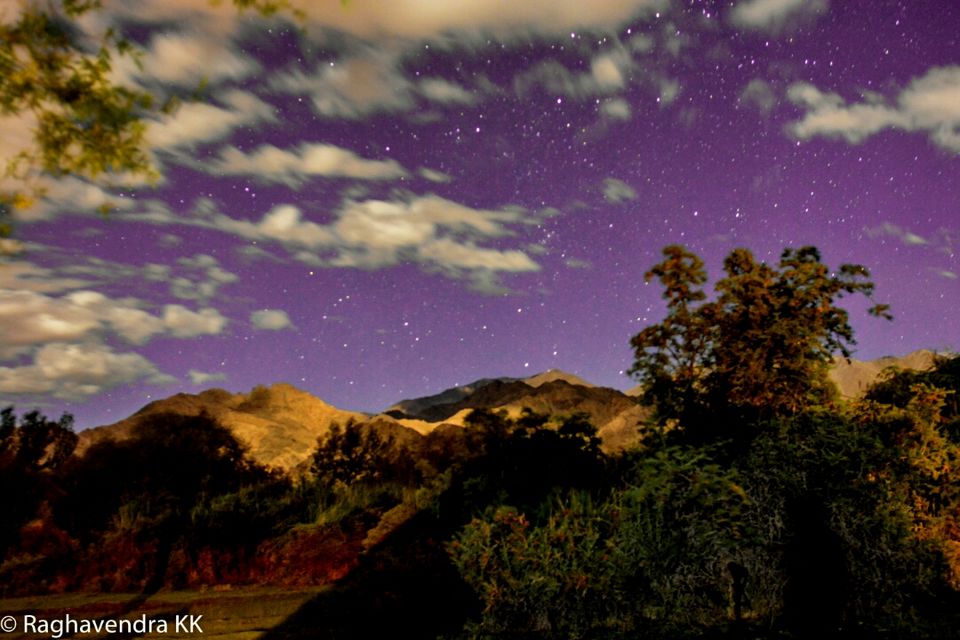 At Hundur:

Hundur is known to be a mosquito free zone. After a good night sleep, we started our day with a stroll around. One could take the cycle and explore the place here. We then decided to take the famous double humped camel ride at Hundur. It's an experience one would cherish.

Post that we took off to the hot springs which is about 70kms from Hundur. Like every hot springs, the water here is known for its medicinal values. There a nice sauna set up here, come here prepared with a spare set of clothes.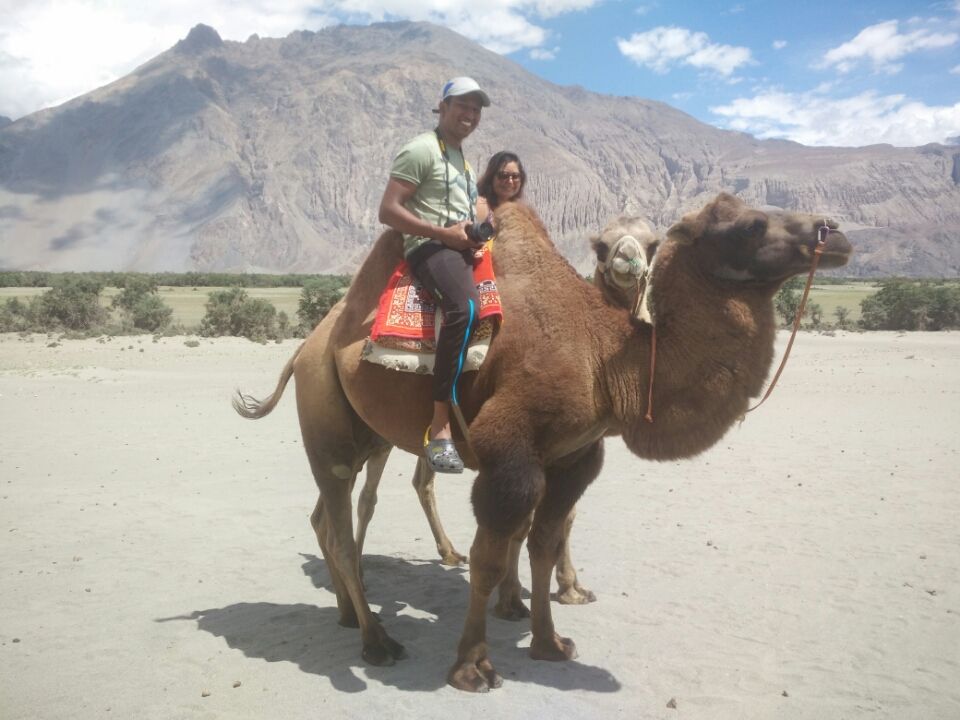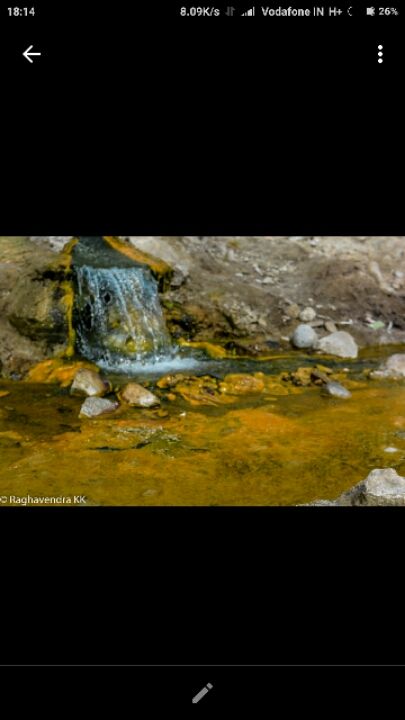 Rafting : chilling to nimoo

Even if it happens to be your first rafting, I would recommend you to go for a more elaborate rafting such as chilling to nimoo.

The chilling weather and cool waters really adds to whole experience on rafting here.