It's time for some exciting travel talk again!   
The stories of these big trips always leave us with a smile and with a drumroll this time let's get prepared for yet another incredible traveller's story. 
Sachin Agrawal, a former mobile app startup co-founder and a blogger at 'A Heart On The Road' is here with some golden nuggets of advice from his backpacking ventures. To break away, don a backpack, discover the world and find the kindness in strangers, this story is for all the prospective Indian backpackers dreaming the dream. 
Your story is very exciting! Tell us how it all started?
I was born in a very conservative family and I always had the common dreams of excelling academically and landing into a high paying job, but being surrounded by open-minded people since I got into college helped me change this mindset. I presently freelance as a UI Designer and Data Analyst, and spend rest of my time looking for cheap flights and travel hacks. I travel to gather local experiences, meet amazing people, get carried away by beautiful places and make memories in the whole process.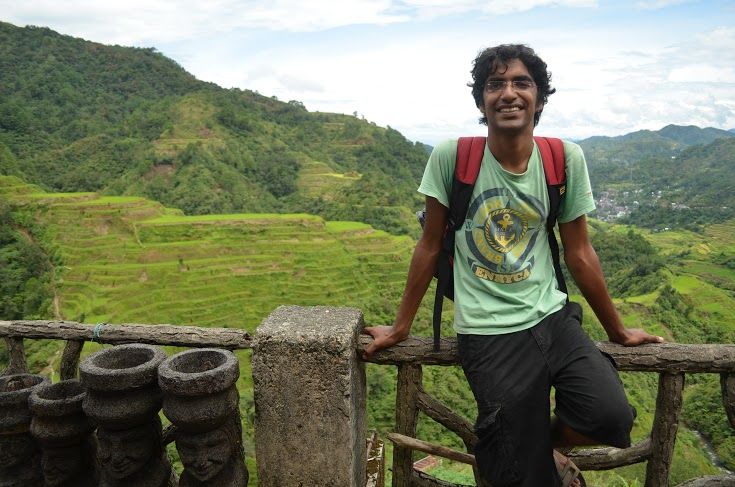 You went from being the co-founder of a mobile app startup to a full-time traveler. What was your first trip like? 
My breakaway trip is very special. I was on a train reading a blog post on Turkey and volunteering at organic farms (WWOOFing) there. Since I had some time off from work and I found out I can get an e-visa, I impulsively applied for the visa while still in the train and booked my tickets the same night. I got to experience couchsurfing, backpacking, hitchhiking, camping and WWOOFing; all in the same trip and few months later I left the startup to start a five month long backpacking trip around Southeast Asia.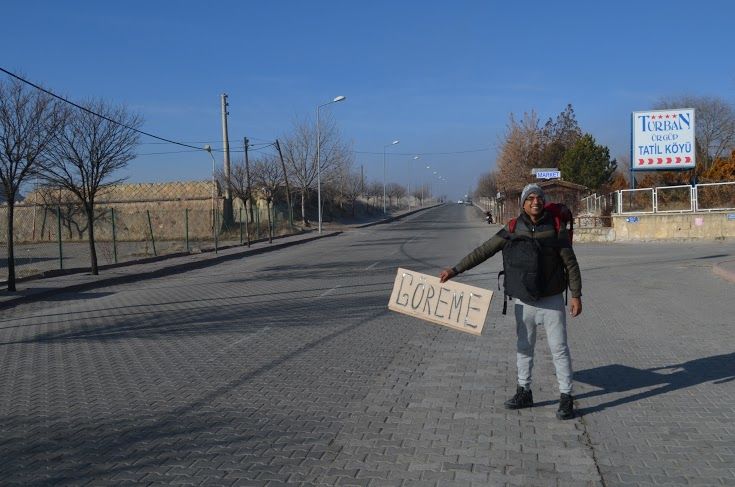 Has your perception about travel changed since your five month-long backpacking trip?
When I started thinking about this trip, I planned a budget of twice my actual expenditure. I had a similar notion of travel being expensive and a way to breakaway from a monotonous life, but travelling on a super-low budget for five months changed my perception of travelling forever. Traveling not only gives you a break from your monotonous life, it brings out things that are hidden inside you, it opens up your mind and vision and it changes your perception of life.
Now I see travel as a way of life, to emerge from the confines of life we bind ourselves to live in, to appreciate nature and its beauty, to discover the kindness of strangers and to experience adventures capable of taking one's breath away.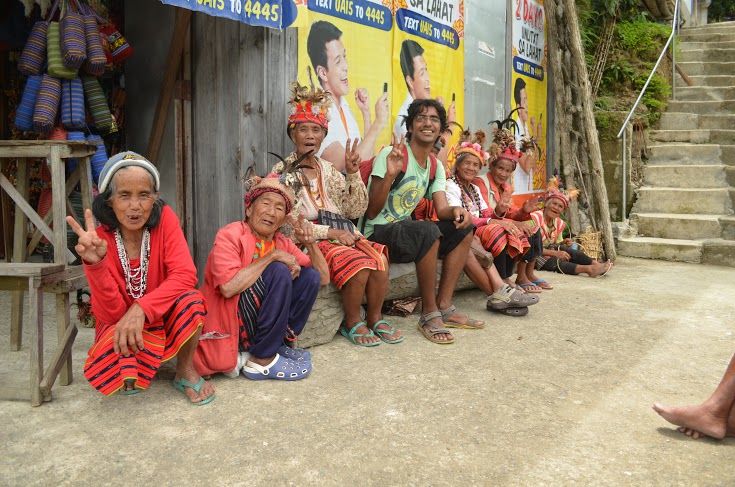 You have a few self-made backpacking rules... 
When I first read about backpacking I pictured myself with a huge backpack on my shoulders, but then I realized its an art of travelling on a low budget and immersing into local culture. I set those rules to ensure I get an authentic experience of places and cultures:
1. Stay with at least one local family – Couchsurfing, WWOOFing and Airbnb help me in finding local families to stay with, and I've always got the best taste of local life staying with them.  
2. Meet local travellers – I try not to be judgemental of a place until I've met some local travellers, since they have the best insights of their own country and who understands a traveller better than a traveller!
3. Always use public transport – Unless inebriated after heavy partying at middle of the night! Its much cheaper than taxis and challenging to figure out, and thus always rewards with more experience than hassle.
4. Prefer trains/inland transport over planes – Quite simple, you get to see much more than just white clouds, and its usually cheaper. Interesting conversations usually come as a bonus
5. Carry a smile – Carrying a smile while talking to locals has taken me long ways. From being invited to their houses to being offered a free tour, its quite useful and effortless!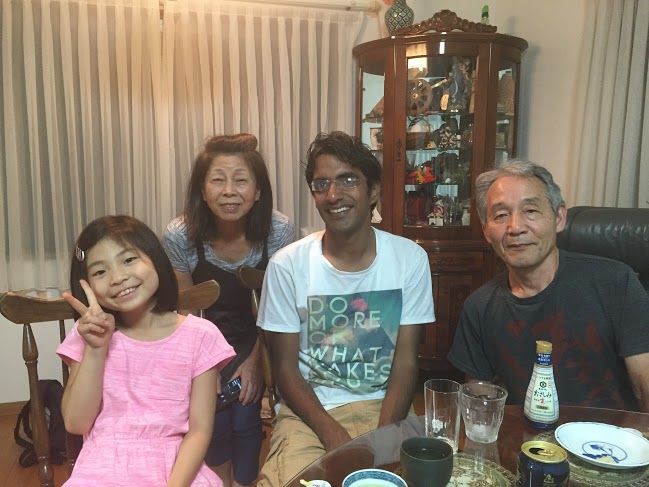 Tell us about one experience that has stayed with you.
I remember staying with a very poor family on a tiny island in the Philippines, who invited me to go on a fishing trip with them. The way they used to enjoy life in the island with their few possessions and basic lifestyle intrigued me and has stayed with me ever since. I've had many similar experiences travelling in developing countries.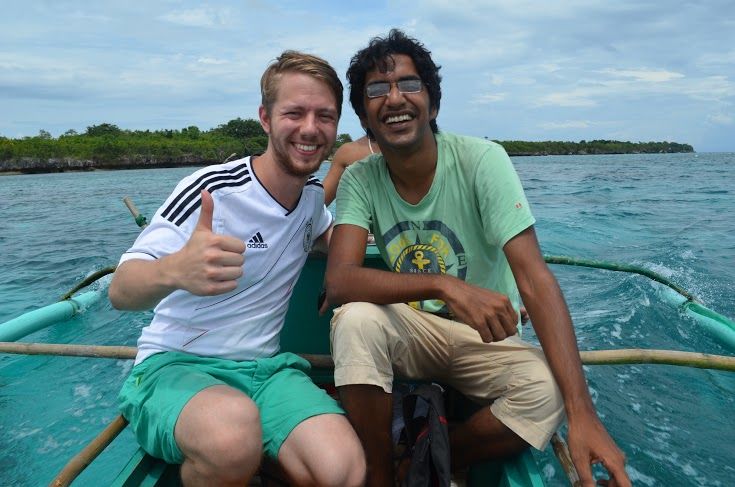 Future travel plans?
I have a wishlist of countries I want to visit in the next few years, and I've been trying to follow that list since my five month long backpacking trip. I've already struck off Bhutan, Japan and South Korea from there. I am planning to do some travelling in India in the next few months, including Kerala, Ladakh and some North-Eastern states. I plan to travel to China and Kazakhstan next year, but I also love travelling on impulse, so lets see!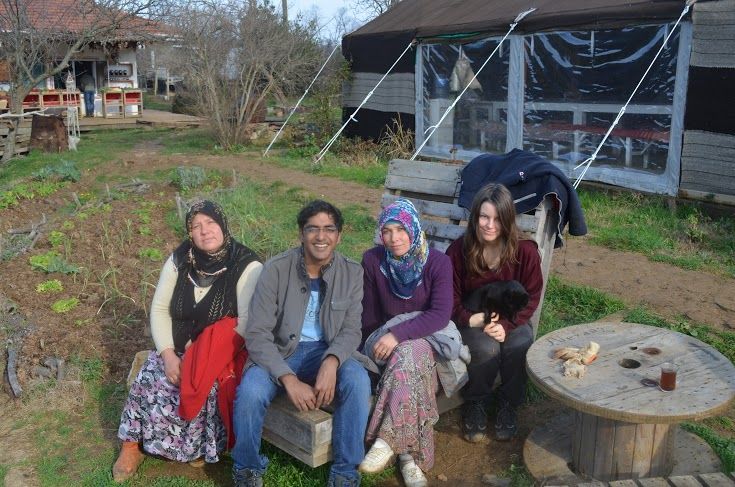 Lots of young Indians are caught in the rat race. Any word of advice for them?
I believe in the power of dreams. I would say everyone should try to stop once in a while and ask themselves what they actually want from their lives. Be it travelling the world, starting a business, working for a social cause or becoming a manager in their company, it's important to own your dream, and not follow anyone else's.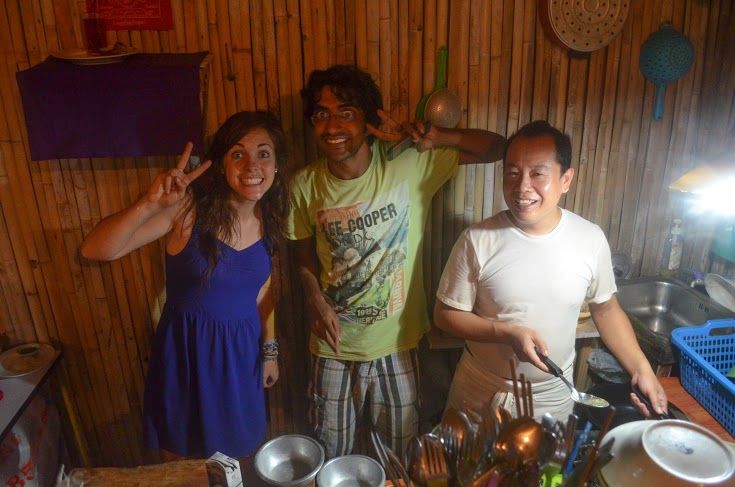 Hope you loved this little taster of advice from Sachin!
Follow the incredible traveller and blogger on Tripoto. Click here to follow Sachin's  blog, A Heart On The Road.
Jump onto the next conversation with a Tripoto wanderer, Lavi, out on the road with her backpack to inspire solo travel.