→ Where is it
Stok Kangri is the highest mountain in the Stok range of the Himalayas in Ladakh. The base camp (at 16,322 feet) lies southeast of the summit and can be approached through various routes. You can walk from Leh to Stok village, which will take you approximately 3 hours, or you can also choose to drive from Leh to Stok Village, which will take around 30 minutes.
At a jaw-dropping 20187.01 feet, Stok Kangri trek is one of the most challenging summits in India, and the mere thought of attempting this trek can set your pulse racing.
As Stok Kangri trek offers a non-technical foray into high-altitude mountaineering, this dream trek is on every adventure enthusiast's radar, but the difficulty level of the summit climb is highly underestimated.
There are certain treks that can really benefit from the support of trained guides and better logistics, and one such trek is Stok Kangri. It is one of the most thrilling treks you could ever embark on in India and involves climbing on steep slopes, withstanding blizzards, walking on meandering trails and a very high level of physical fitness.
If you're looking for a challenging, exciting and rewarding adventure that you will never forget, Stok Kangri trek is your best bet. Let us guide you through planning this trip so you can enjoy the most within your fitness capabilities.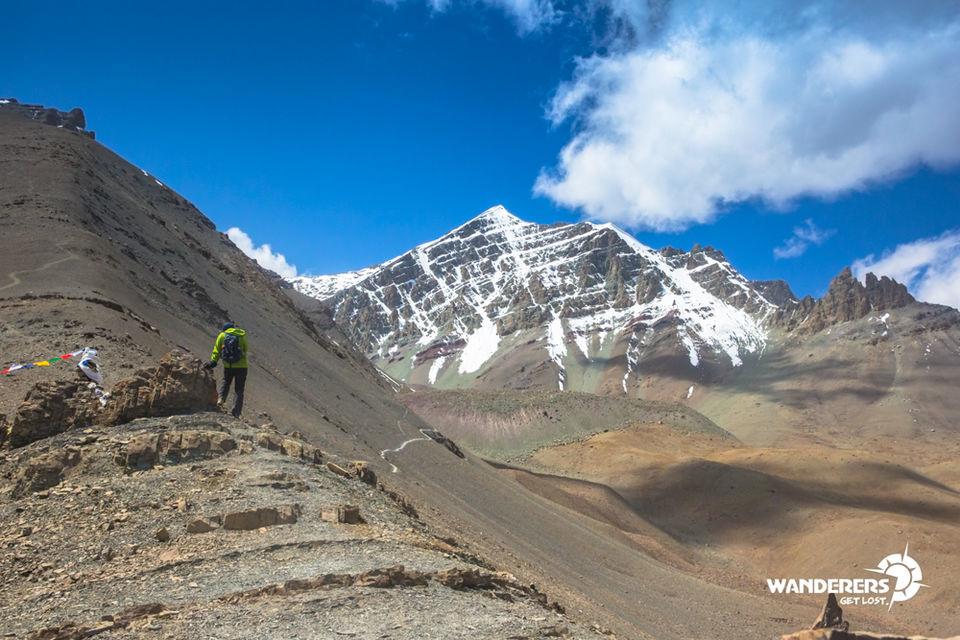 → Difficulty level of Stok Kangri trek
Stok Kangri trek is challenging to say the least, not just physically but mentally as well. Your fitness levels will make all the difference between enjoying this trek and merely enduring it. Start training at least a month before the trip. You could incorporate running, cycling and swimming in your fitness regime and for strength training, climb stairs with a heavy backpack and go for long hikes.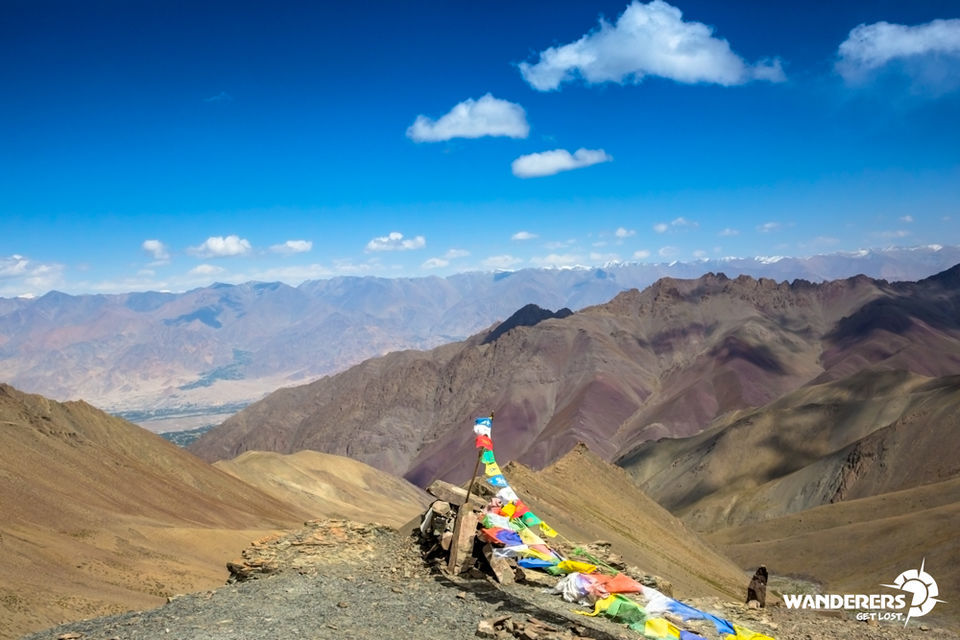 Besides a high level of fitness, you also need to be mentally strong to withstand the weather on Stok Kangri trek, because a bright sunny day turns into a blizzard in a couple of minutes. Prior experience in the Himalayas will be an added benefit is you're planning to attempt Stok Kangri trek.
→ DIY or not
At 20187.01 feet and several challenges such as AMS, fatigue and unpredictable weather, the only thing that can help you survive is experience. Therefore, it is advised to attempt Stok Kangri trek with a trusted organisation that will guide you through the steep slopes and unforgiving terrains.
Wanderers as an organisation has successfully managed to bridge the gap between people and the great outdoors, in ways that can completely change the way you travel. Comprising of professional mountaineers and outdoor enthusiasts, Wanderers can guide and support you in achieving your trekking goals.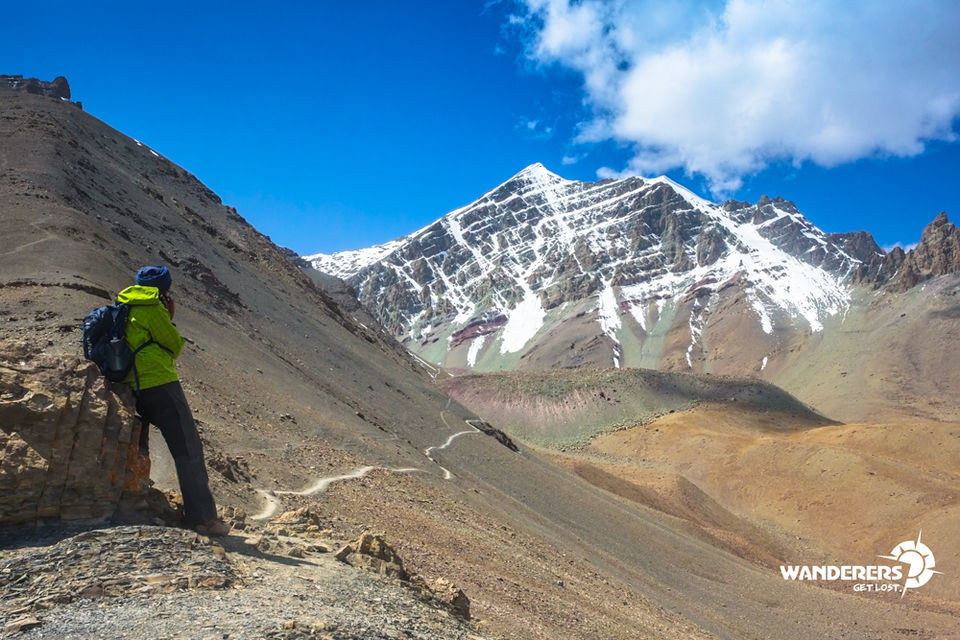 With personalised service and high quality experiences, Wanderers specialise in bespoke adventures. Whether you wish to camp by the river side, sleep in between the fireflies or wish to scale the Himalayas, Wanderers offer one of the best experiences in tailor made adventure with the highest standards of safety and eco-friendly low impact trekking.
Here's how Wanderers is different from other adventure companies:
• The organisation spends considerable time in planning and preparing for your custom adventures. They have good quality outdoor equipment and arrive at the optimal logistics based on your requirements.
• An important aspect, that defines their commitment to providing a safe experience in the mountains is the fact that they don't like just making up numbers. The more the merrier does not work with the Wanderers and they don't over-burden the local environment with an influx of trekkers. They limit their group size to 14 people but more often than not, try to keep it around 10.
• A team of trekkers and climbers, their competence is tested and qualified by the top mountaineering institutes in the country.
• Wanderers also help in preparing you for the outdoors with consultation on your personal clothing, gear and travel plans.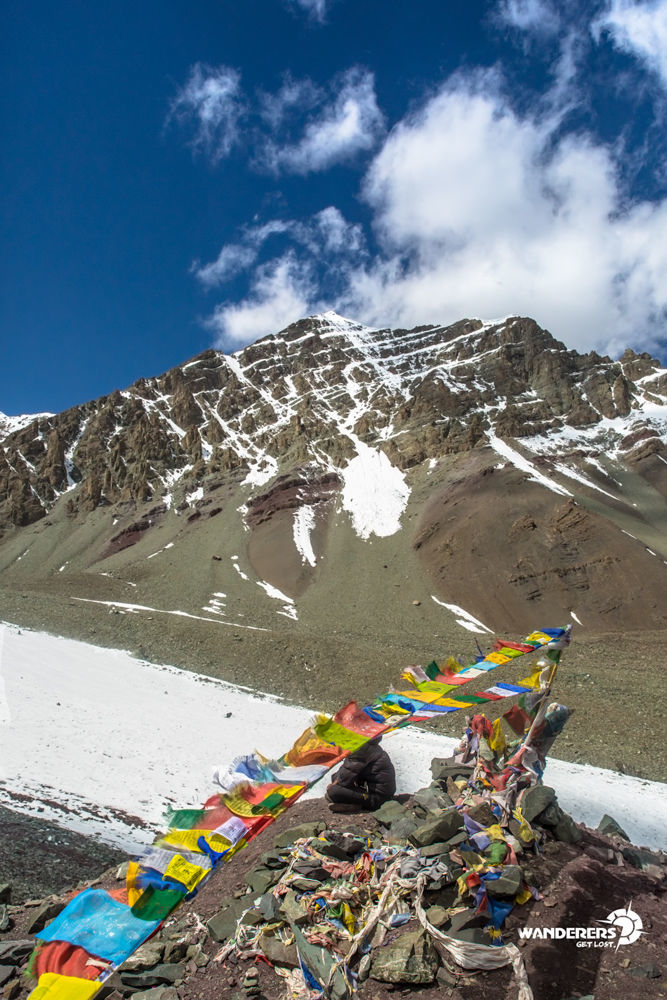 → When to do Stok Kangri trek
Climbing the Stok peak is mostly restricted to the summer months and there have been very few successful attempts to the peak in winters. The ideal months to do this trek would be from the end of June to September.
→ Itinerary
This is the Wanderers' itinerary for Stok Kangri trek:
Day 1:
The first two days of Stok Kangri trek are kept aside for acclimatisation, the most important part of the trek. After a flight from Delhi, being adjusted to the mountains is very important.
Day 2:
Second day will also be about acclimatisation. You can unwind at the hotel, take a walk to the local market, explore the cafes in Leh or just simply chill in the hotel.
Day 3 (Leh to Stok to Changma):
On day 3, you will start driving driving from Leh to Stok village. The drive will take you not more than 40 minutes and after reaching Stok village, a 6km trek for 5 hours will take you to your first campsite, Changma.
Day 4 (Changma to Mankarmo):
From Changma, you will start proceeding towards you next campsite Mankarmo. This 4.5km trek will take you about 4-5 hours. An uphill but scenic climb will keep you busy on day 4 and while you're on the way, don't forget to spot some Himalyan Marmots and blue sheeps.
Day 5 (Mankarmo to Stok base):
After breakfast, you will start trekking to the Stok base camp. On the way, you will encounter some beautiful peaks such as Gulap Kangri and Parcha Kangri. From Mankarmo, it will take around 5 hours to reach the Stok base.
Day 6 and Day 7:
After breakfast, you will head out for an acclimatisation walk on day 6. After getting back and followed by lunch, you will be briefed about the things you need to carry for the summit. At midnight you will leave for the summit. The route goes through glaciers and then comes to steep slopes to the summit ridge. This is a long climb and would take somewhere between 9 to 10 hours. You will reach the top of the Summit at 20,190 (approximately) feet by 8am. After spending some time at the top you will start descending to the base camp to enjoy to some warm meals and to rest for the remaining day.
Day 8:
You will start from the stok base and descend to Changma. Spend the night at Changma.
Day 9:
On day 9, you will trek from Changma t0 Stok village and from Stok village you will drive back to Leh.
Total Stok Kangri trek distance – 42 to 43kms (including acclimatisation walks)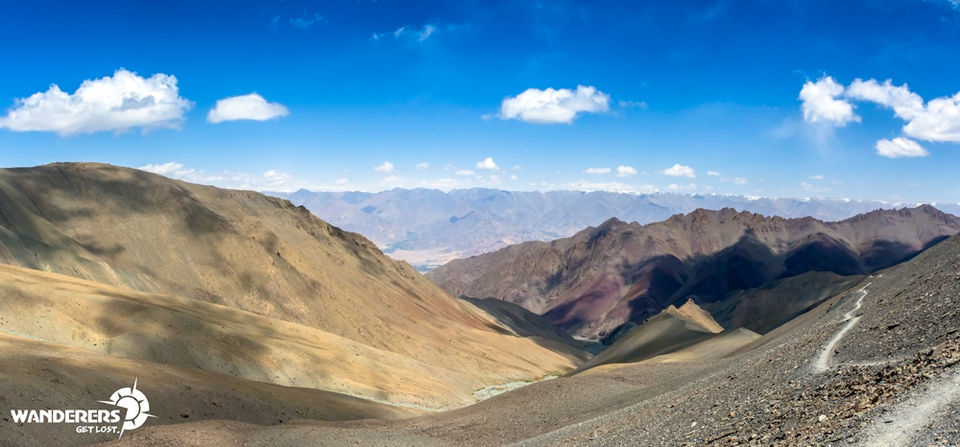 Altitudes:
Leh – 11,500 feet – Stok village – 11,800 feet – Changma – 13,100 feet – Mankarmo – 14,200 feet – Stok base – 16,350 feet – Stok summit – 20187 feet
Contact details: To get a quote on the cost, call 91 9599744950, +91 8447552839
What to pack
Pack heavy woollen, gloves, caps and sturdy shoes. Few other essentials – sunscreen with SPF 20 or above, sun hats and balaclavas (ski masks).
Remember, this trek's steep slopes and unforgiving terrains can't be charted independently and should be embarked upon with the help of a tour company.
We recommend Wanderers, who along with their expert guides and OELs (Outdoor Experience Leaders) also believe in sustainable tourism.
You can book it here.