#TripotoTakeMeToBrahmatal
Ok so Lake shirota is an untouched and an unknown lake near Lonavala, Maharashtra! It is a around 15 km from Lonavala railway station and a 10 km trek from Lagoona resort which is the place where road ends and the forest begins. We were total 12-13 people and we had bikes which we were supposed to park near Lagoona resort, but as soon as we reached Lagoona resort all the people thought of taking their bikes but me and two other friends were against it and hence we decided that we 3 will trek and rest will go on their bikes and search a good campsite near the lake and pitch their tents. We were already running late on time and the sun was about to set in an hour or so and hence we hurried up and started the trek! t i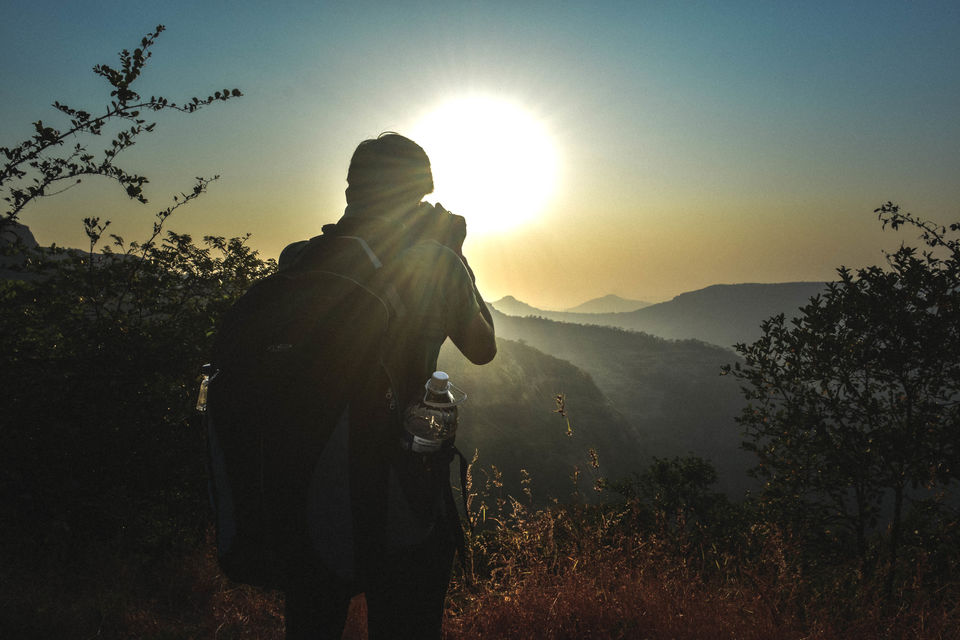 We encountered a lot of monkeys, few snakes and scorpions on the route but all of them were quite friendly and didn't mind us photographing them :P
The sun was about to set and we were halfway because we wasted a lot of time photographing the place. Then after walking for 5 kms we took a break to watch the sunset even though we knew how risky it is gonna be to walk in the dark and we had no idea about that place. The dried-up grass reflected golden hues of the sunset and it was so breathtaking that we finally decided to stop worrying and take a moment and praise nature.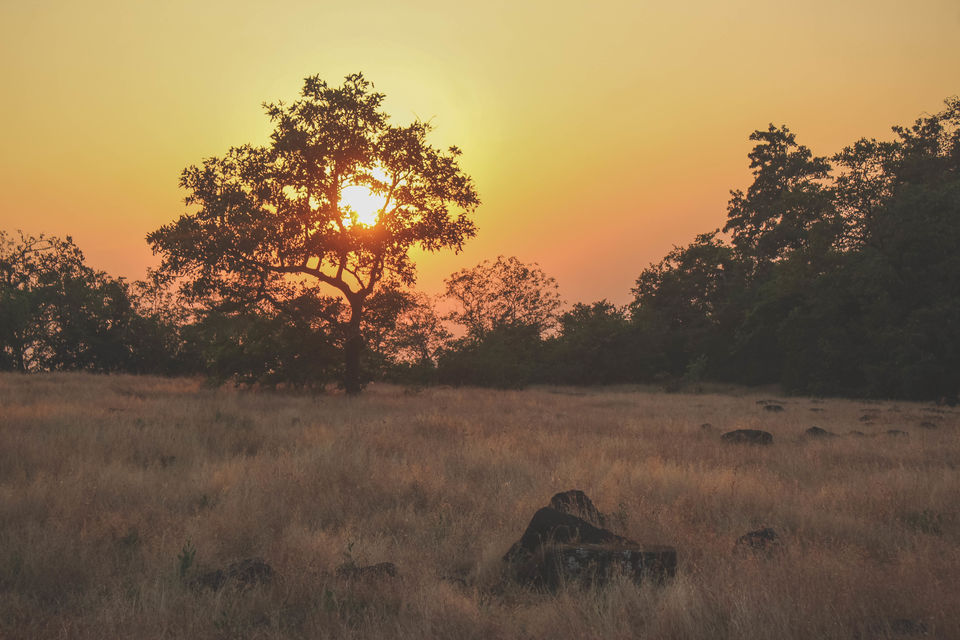 And as soon as the sun went out of sight we decided to resume the trek and we increased our speeds so as to avoid darkness and the jungle and maybe the cheetahs, the snakes or the leopards and reach the campsite as soon as possible. The Network signal gave up on us and we had no idea whether we were heading right or no but left out with no other option we decided to listen to our instincts and we continue to walk. After a few minutes, darkness started creeping in and we started hearing all kinds of noises from the jungle but then we knew we should not stop.
We then reached a point where there were two paths and we had no goddamn idea whether we had to take the left one or the right one...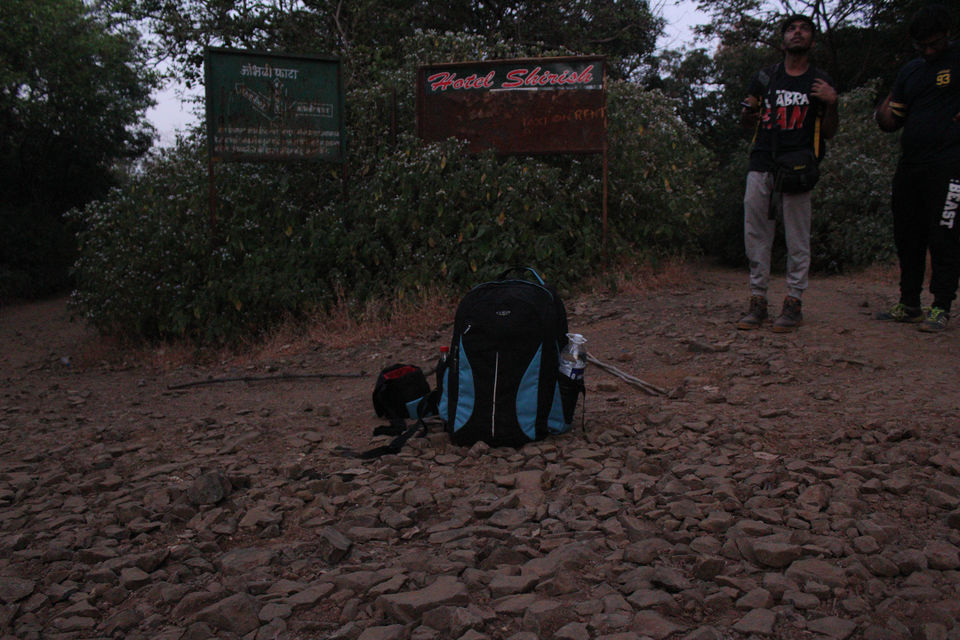 We then took a halt of 5 mins trying to search for network signal but nothing seemed to go our way and we were entirely on our instincts. We tried to maintain a pin drop silence trying to listen to any kind of sound which comes from either path- left one or right one pointing to some village! Then suddenly things started to favour us and we started to hear noises from the right direction and then we somehow got a gut feeling that it could be our friends, uncertain how far the noise was coming from. 
We then decided to take a right and we were walking in complete darkness with our torches on. We kept on walking but nothing was visible. We knew deep inside that we were LOST and the other day a story about us will be published in the newspapers but we didn't give up and we kept on walking carefully looking for any tyre marks and ears wide open to listen to any kind of sound. 
After a km we saw a patrol truck of an adventure company in Lonavala and we stopped them and asked them if they had seen a group of people and then out of nowhere the driver said yes and told us that our friends have already pitched up their tent near the lake and the lake is few meters down the hill. We ran towards the campsite in excitement and then finally took a breath and started pitching the tent.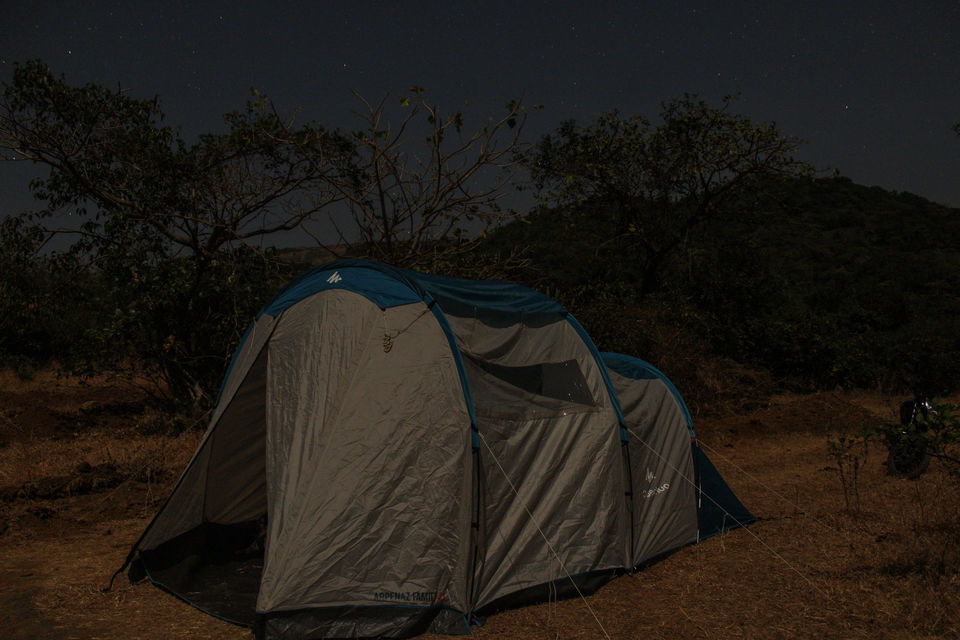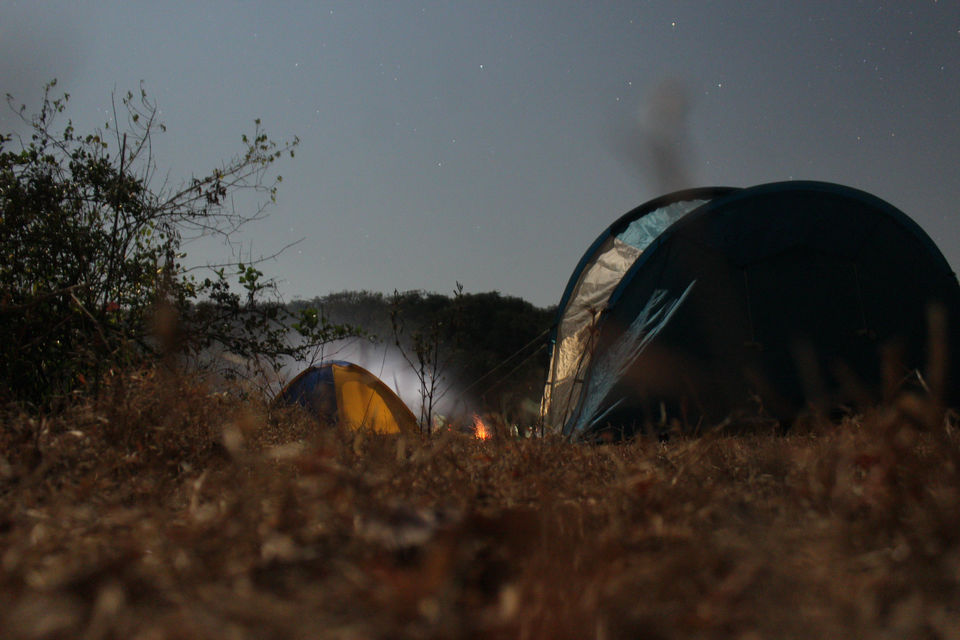 After eating and the partying stuff we went to the lake and dived into the chilled lake water but made sure to stay near the shore to avoid any tragedies. Then to beat the cold we sat near the bonfire and played cards and smoked sheesha before going to sleep. 
Then again in the morning we went near the lake to take a dip and watch the sunrise!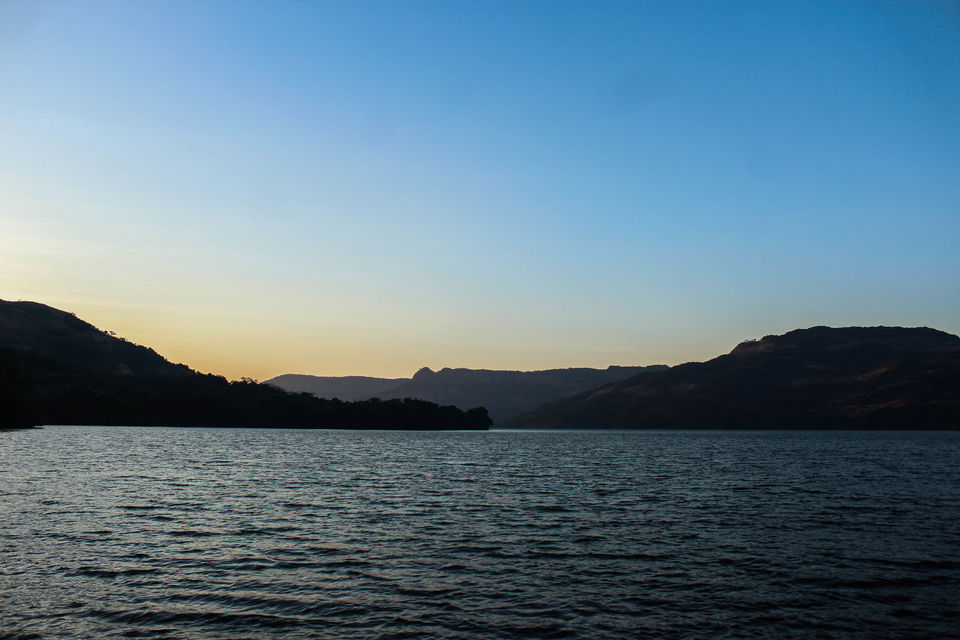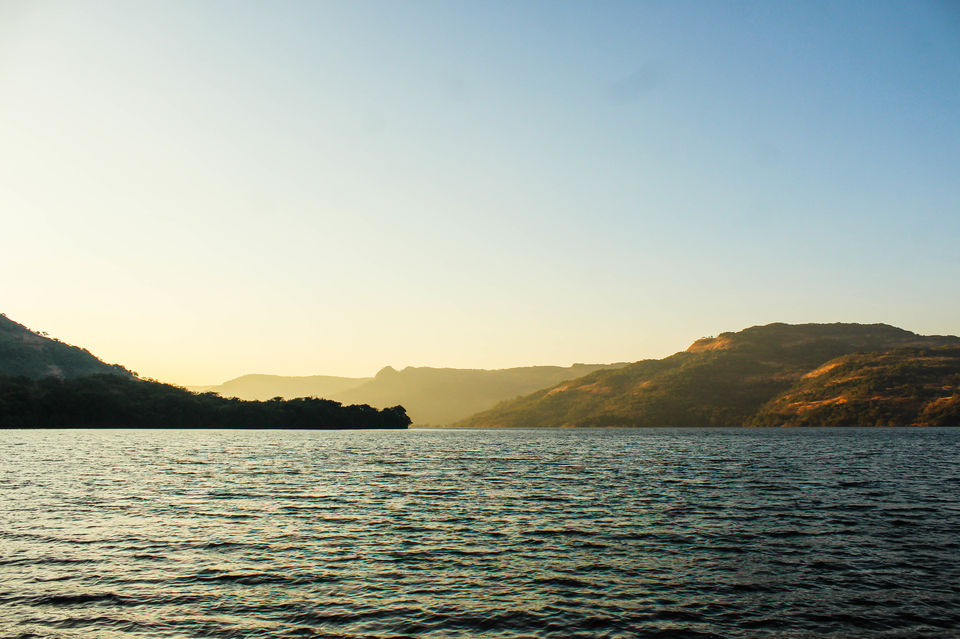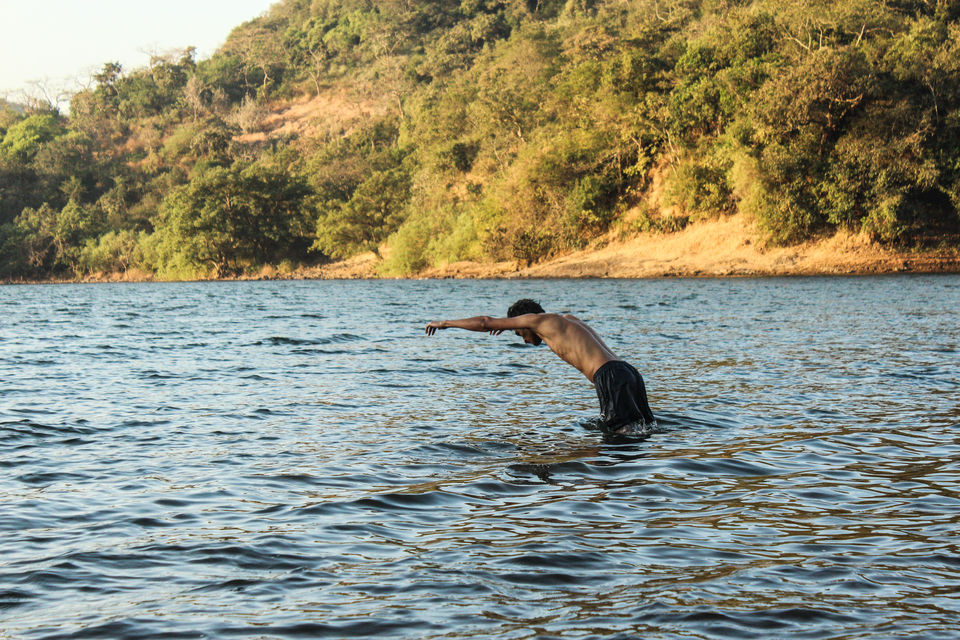 What an adventurous trek it was!