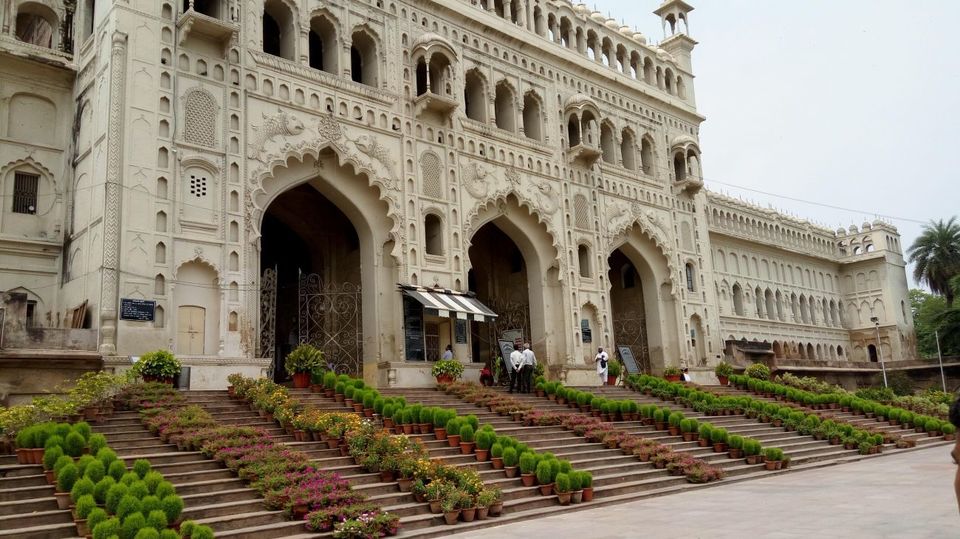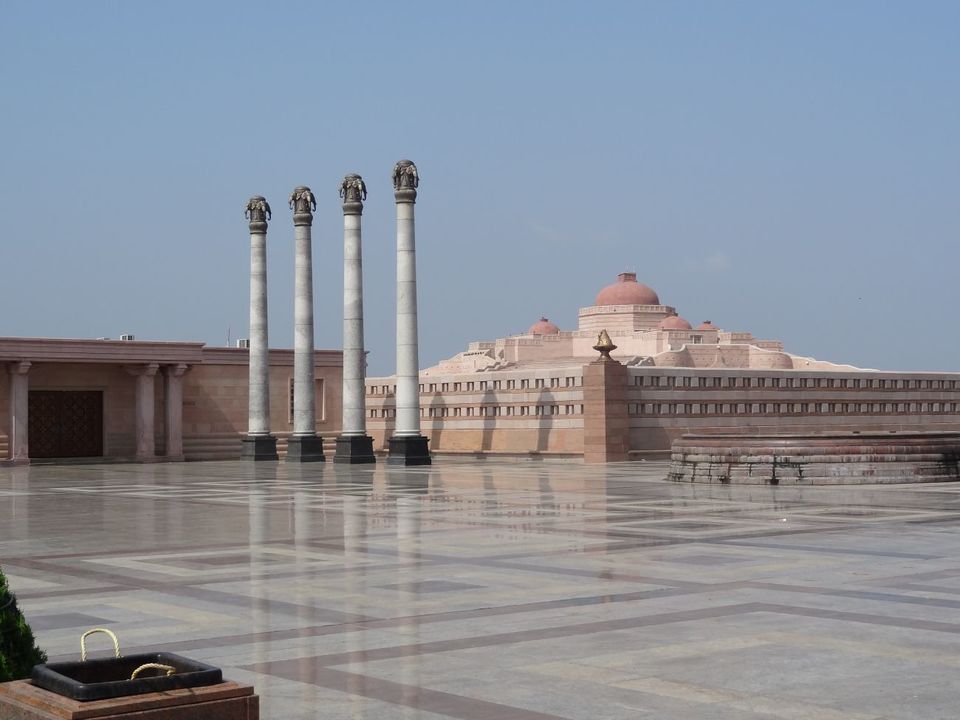 Kababs and Lucknow are inseparable in such a way like Sachin Tendulkar with bowler's humiliation, Suresh Kalmadi with corruption and Aamir Khan with intervention in direction (off-course others)……in nut shell you can't get flavor of one alone. Lucknow is land of kababs, a one-stop solution for your all kabab related queries.
You start with famous Tunde Kabab i.e a Gilawati kabab then move on to Shami kabab, Boti kabab, Majlisi Kabab, Reshmi Kabab, Kakori kabab, Seekh kabab and a hell lot of other Varities.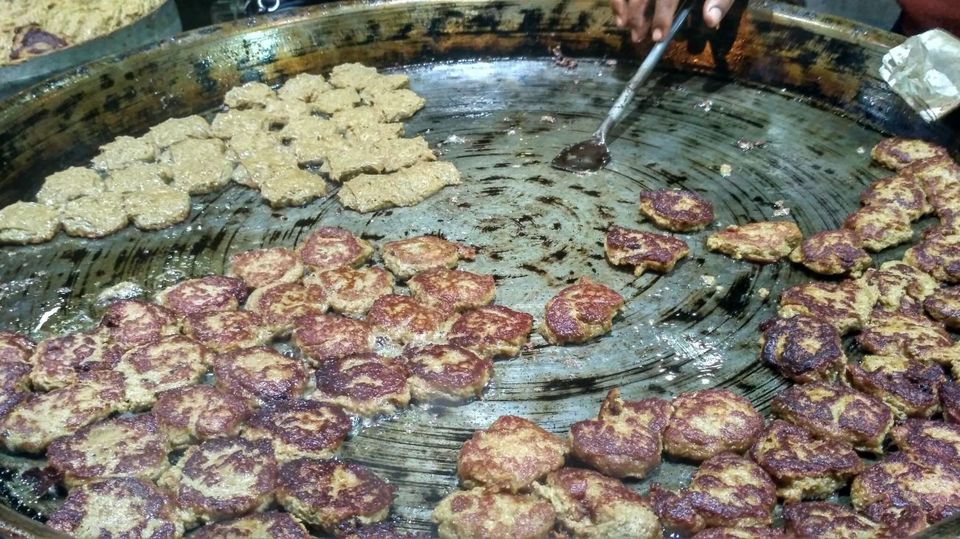 My weekend tour to Lucknow was solely dedicated to search of some great Awadhi foods and also to experience the part of old city that still preserve the authentic lakhnavi adab.
A typical day in Lucknow starts with Nihari-Kulche, a mutton/beef dish which cooked over-night to get the aroma and exceptional tenderness. This is a style of slow cooking called Dum-Pukht which is invented by awadhi nababs. For best Nihari-Kulche visit Raheem's at Chowk. Although Karim's Nihari in Delhi is as good as of Raheem's but the Kulche was out of the world. Its like a sweet biscuit which you can eat alone. 30 Rs. a plate for Nihari and 8 Rs. for Kulche is the cheapest fair to heaven.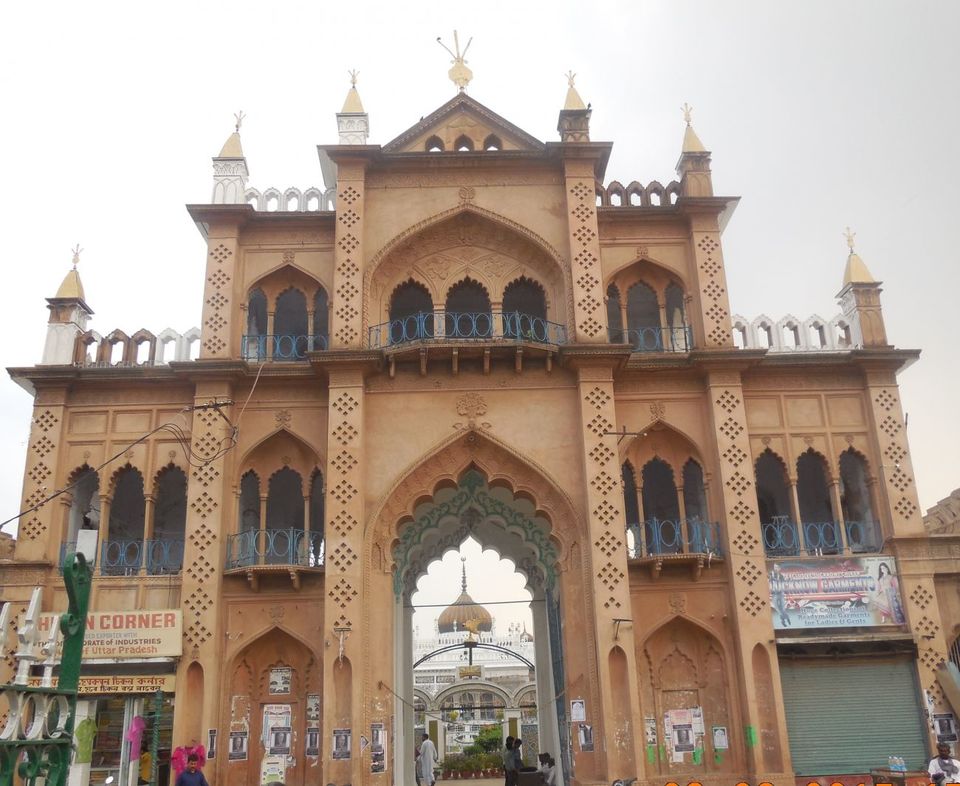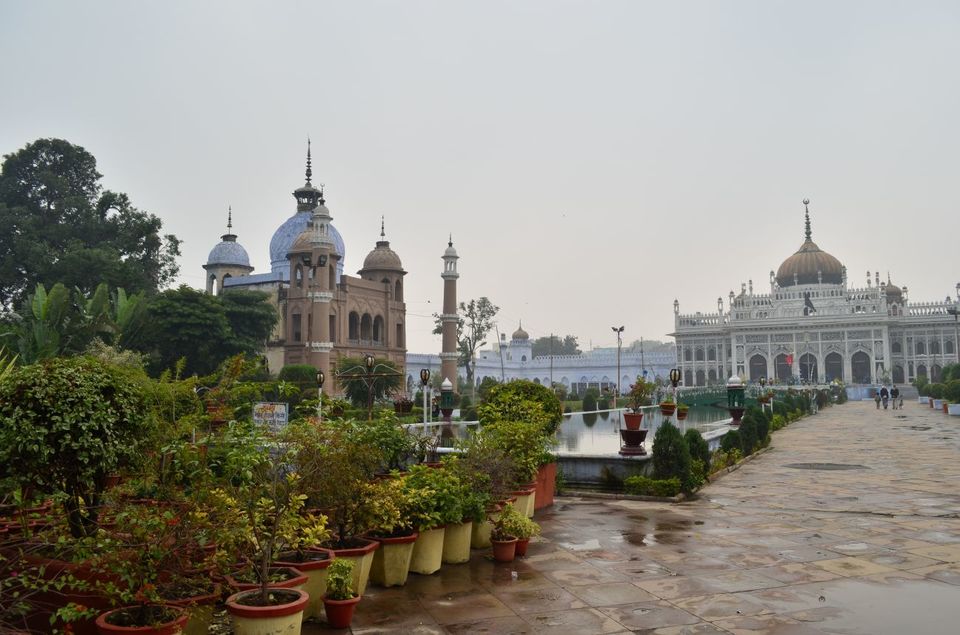 For vegetarian there is equally good Khasta, Ghee ki Jalebi, Poori and Sabzi, You can't afford to miss any of them.
For Lunch your one stop solution is Tunde at Aminabad. One can have the beef kababs of Tunde at Chowk. Try kababs with ulte (reverse) tawa ka parantha. I tried Biryani and Mutton Korma as well but they were not upto the mark. Kababs are truly mouth watering and for 60 Rs. You will get 4 kabab and 2 Paranthas. For desert try Prakash ki Kulfi just 100 meter to Tunde Kabab.
For Dinner Visit Dastarkhwan or Naushijaan near Tulsi Theatre/Gemini Continental. Later one has great verities of kababs. If you are staying at Aminabad, which is advisable, then end your supper with Shahi Tukda at Alamgir shop opposite to Tunde Kabab and Meetha pan just outside the street.
This was my first day exercise. After every diet I used to take rikshaw to come directly to hotel to take some rest and to make some space for next encounter. One more thing the hotels are not costly here, you need not to pay more than three to four hundred for a decent room.
Next day I started with Heritage Walk of old city. It was very informative; my guide Atif was a local resident so he was well aware with all the facts. We first started with "Teele wali masjid",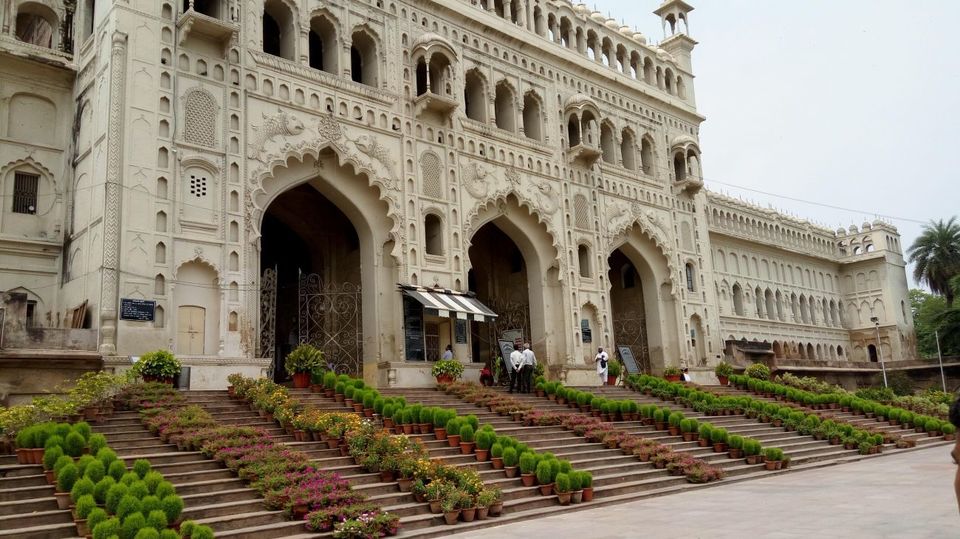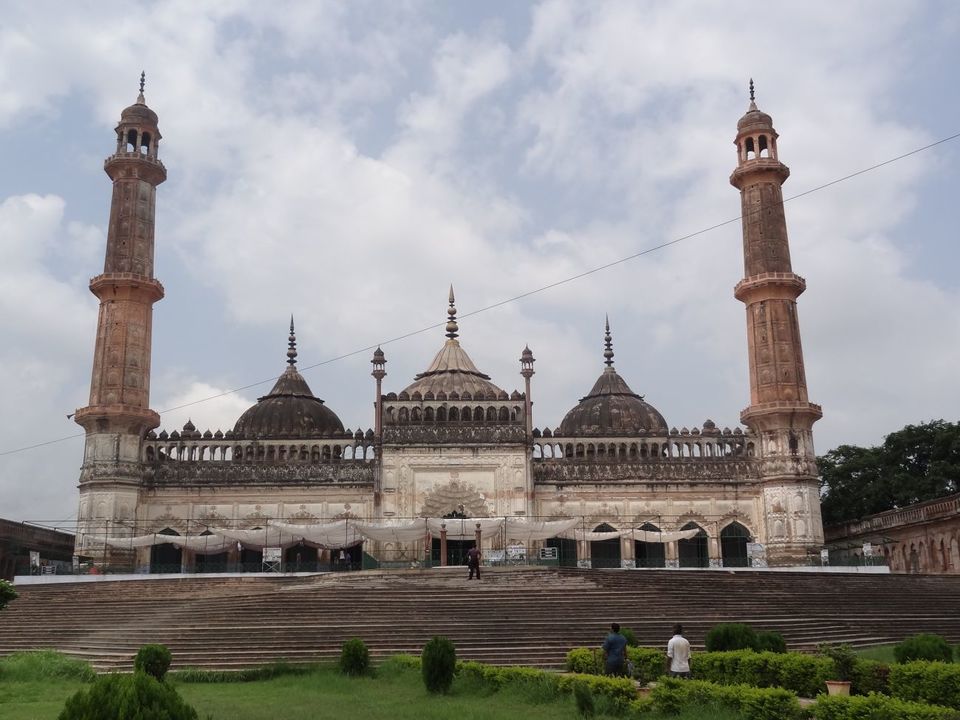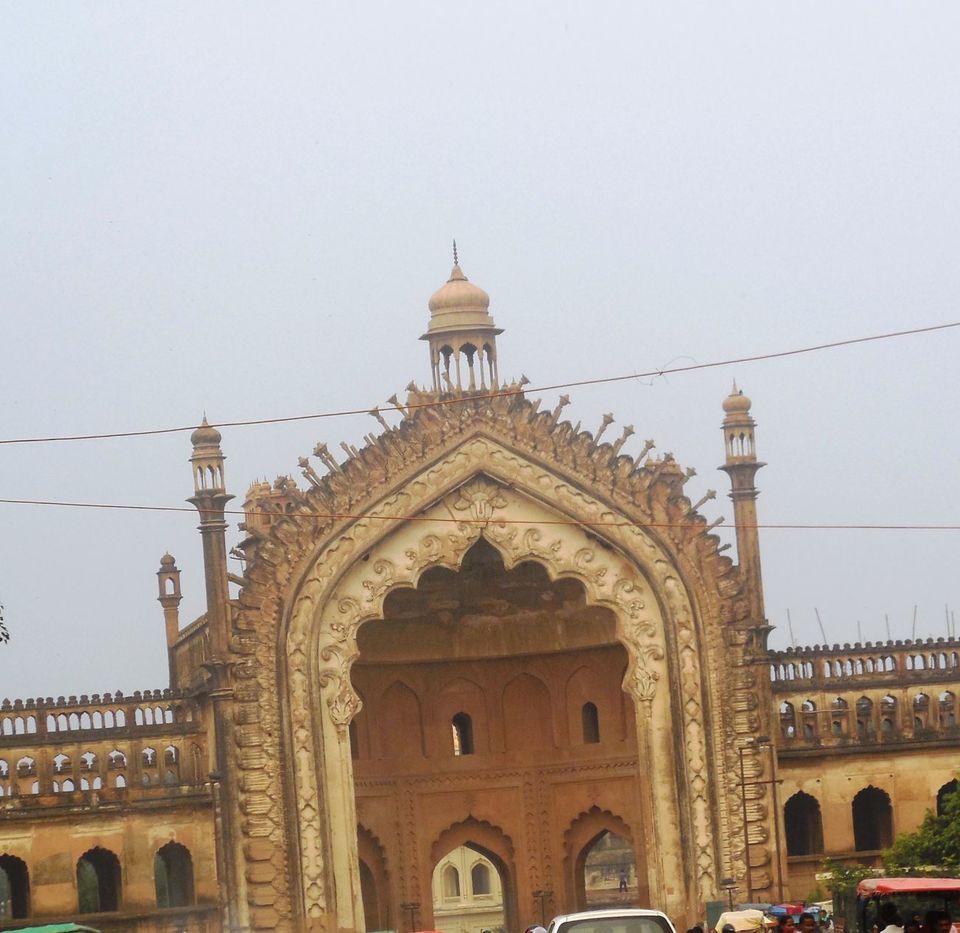 After that another guided tour of city was started with Residency. It is a place where British used to live in a quite cozy manner with facilities like a pool filled with perfume to get the bedroom fresh. In 1857 mutiny, the residency was attacked and around 1500 British were killed.
My next destination was Bada-Imambada, which also have famous Bhul-Bhulaiya.
After Bada-Imambada we passed through Rumi-Darwaja to enter the old city. Here our stop was Chota-Imambada. Near Chota-Imambada one can experience that why the term Nawab is still related to leisurely life style in India; First you will see a tallest wall tower of India on the pattern of London's Big-Ban, then a Taj like architecture inside the campus of Chota-Imambada, a building which is inspired from Kremlin in Moscow and a lean tower of Pisa like incomplete structure called Satkhanda. Nawab was all set to view the best of world from his drawing room only.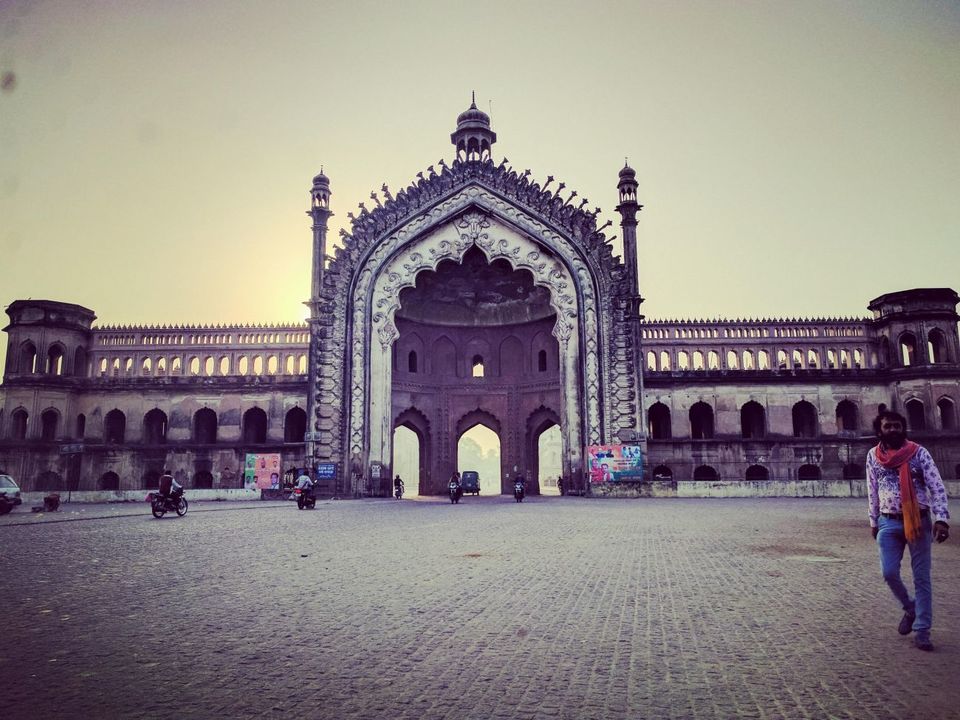 In Lucknow you will never get bored even if you are roaming alone in the city. Especially if you are from Delhi, you'll love the way they talk. It's so humble and always put you first, the aap janab tejzeeb.