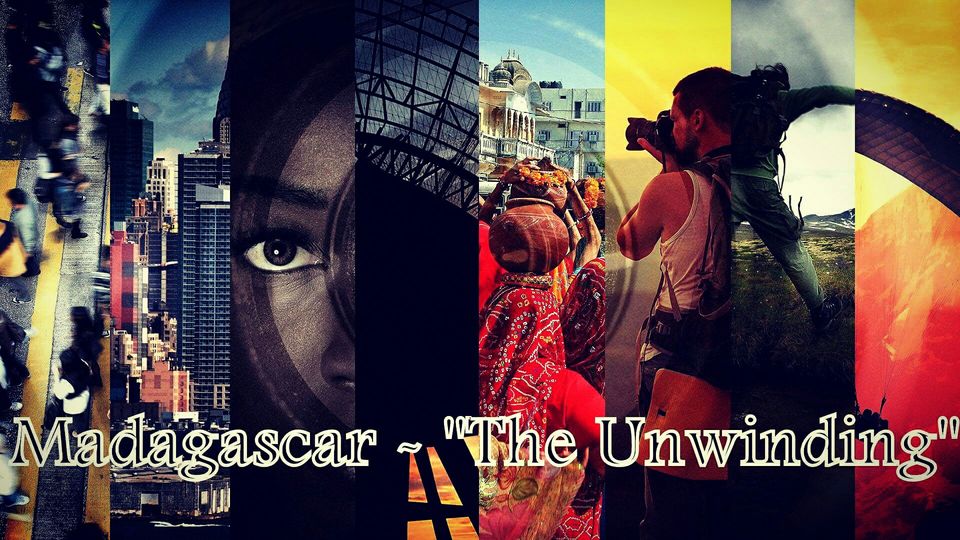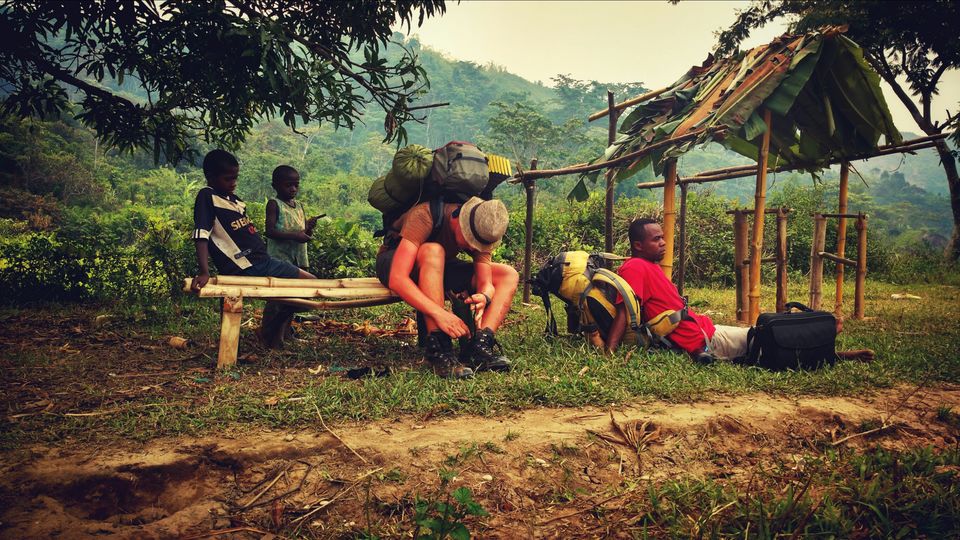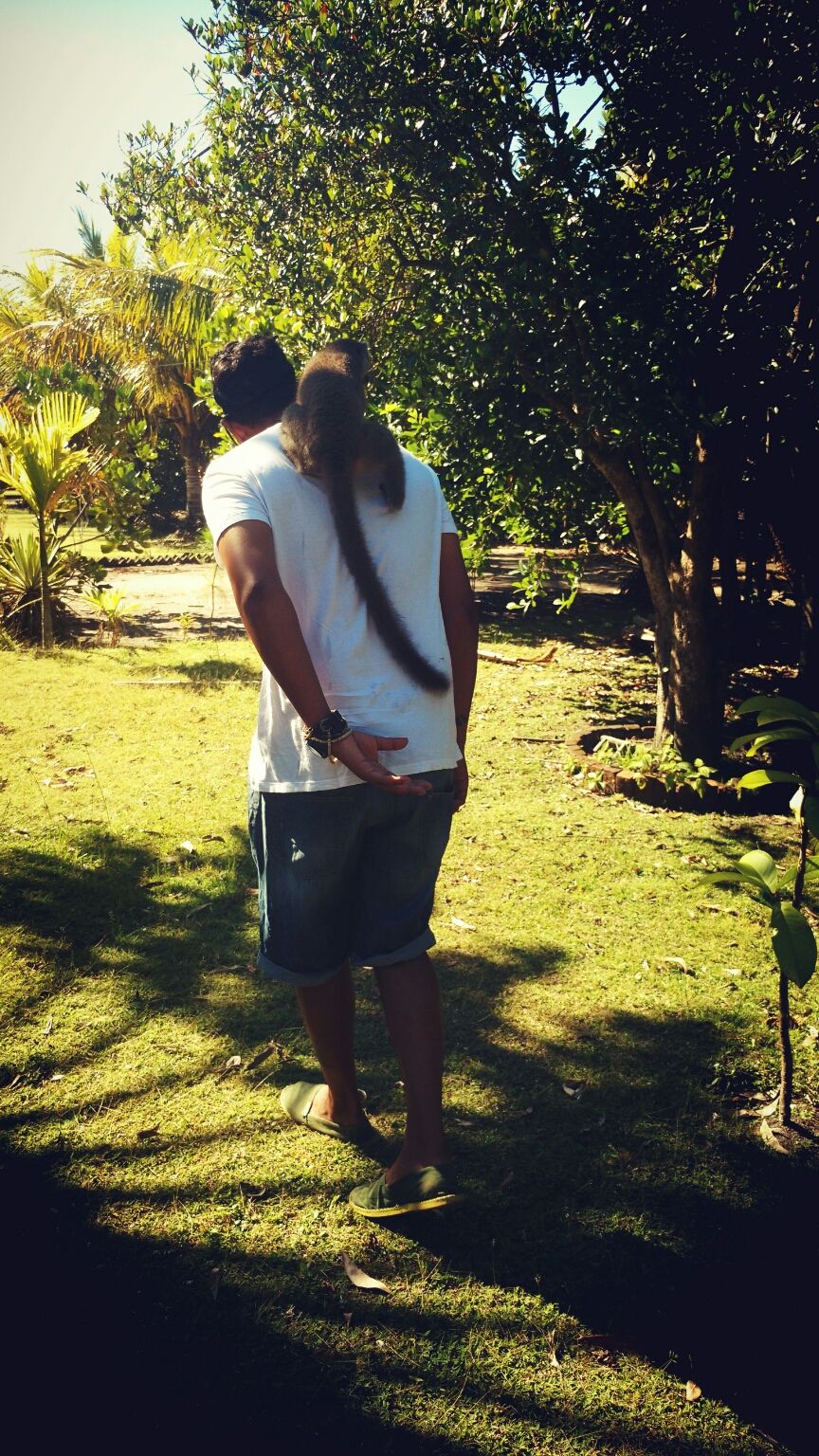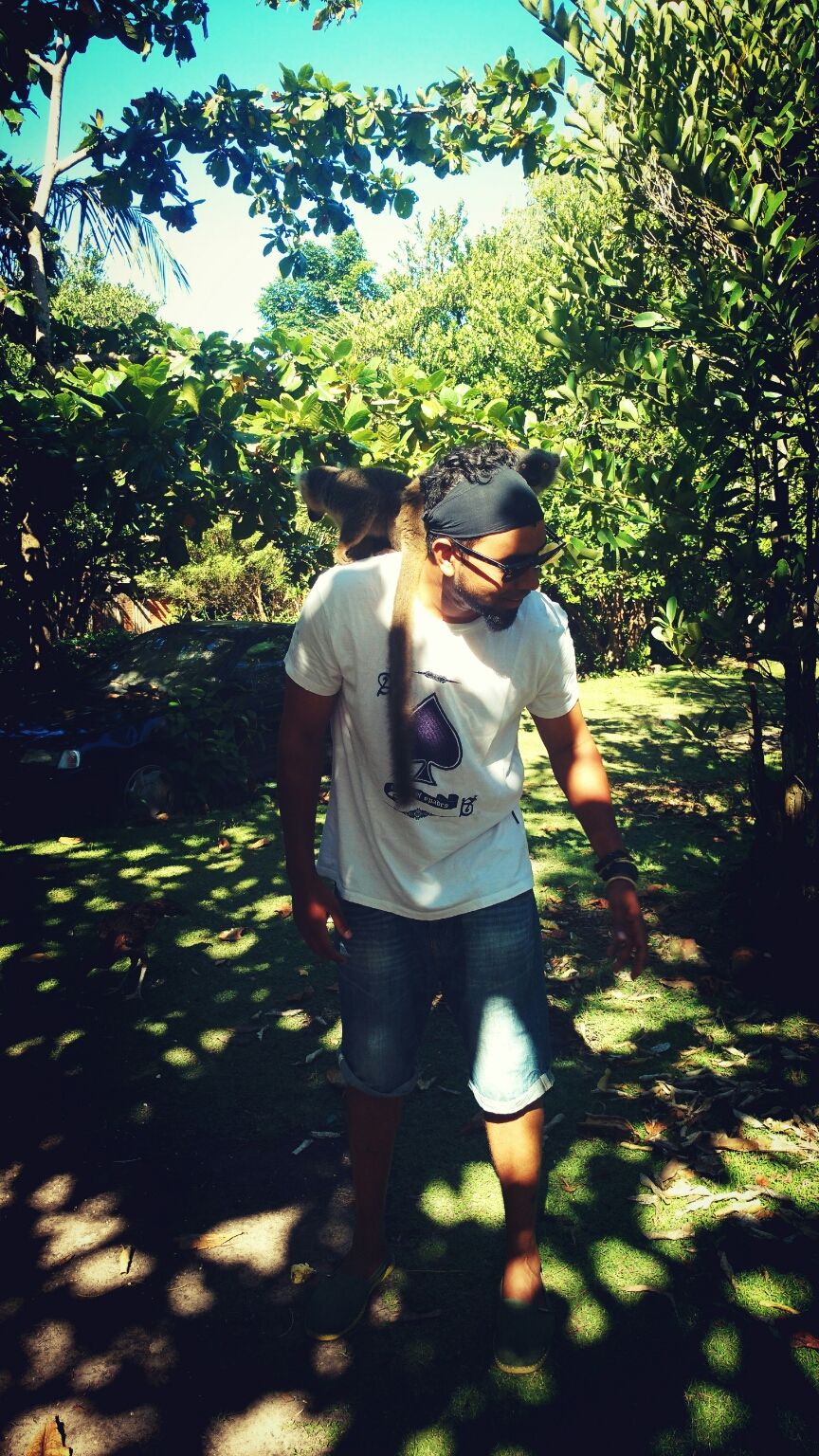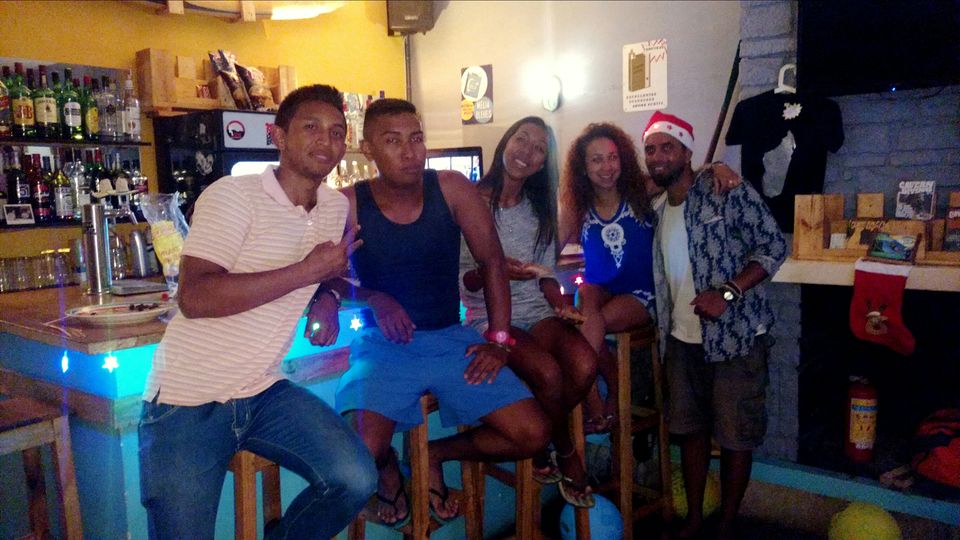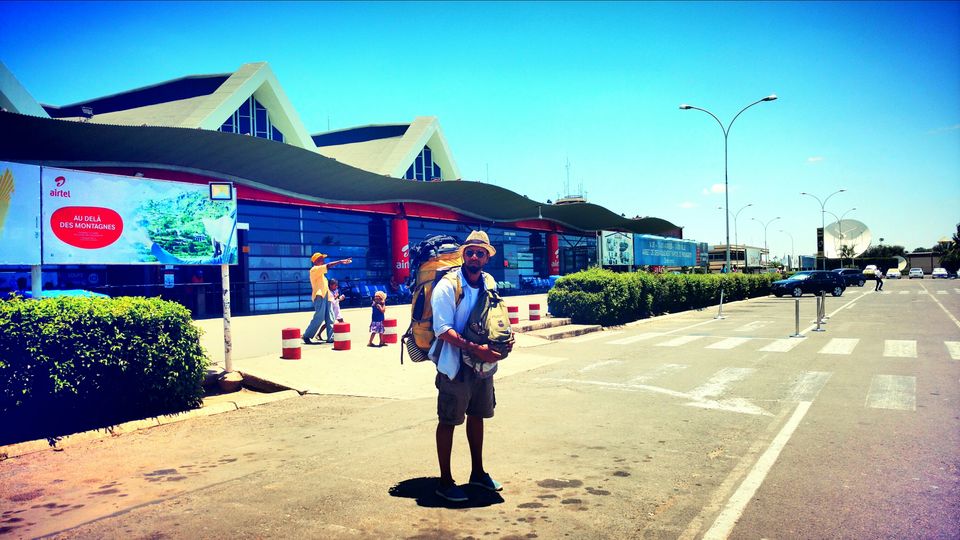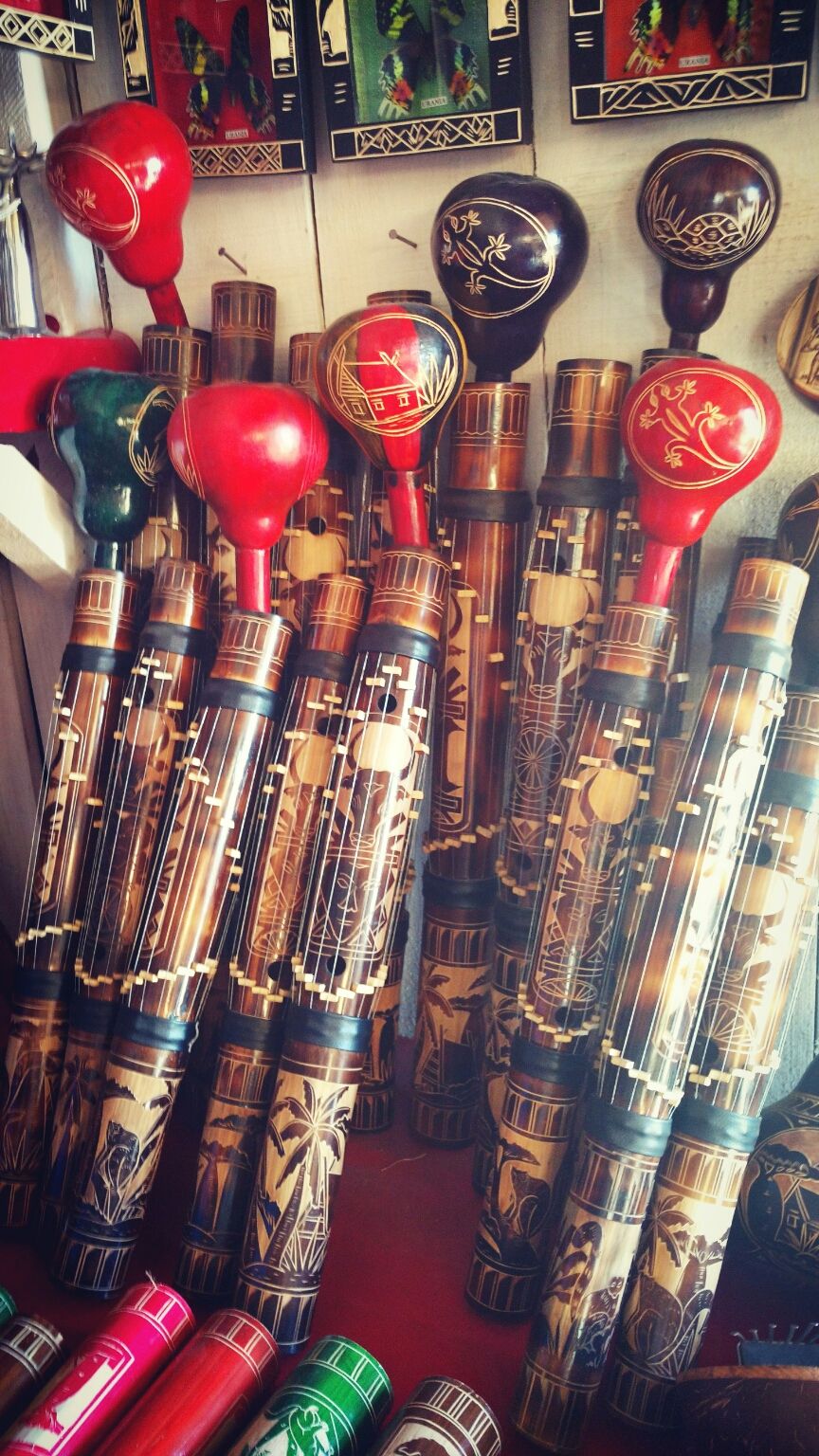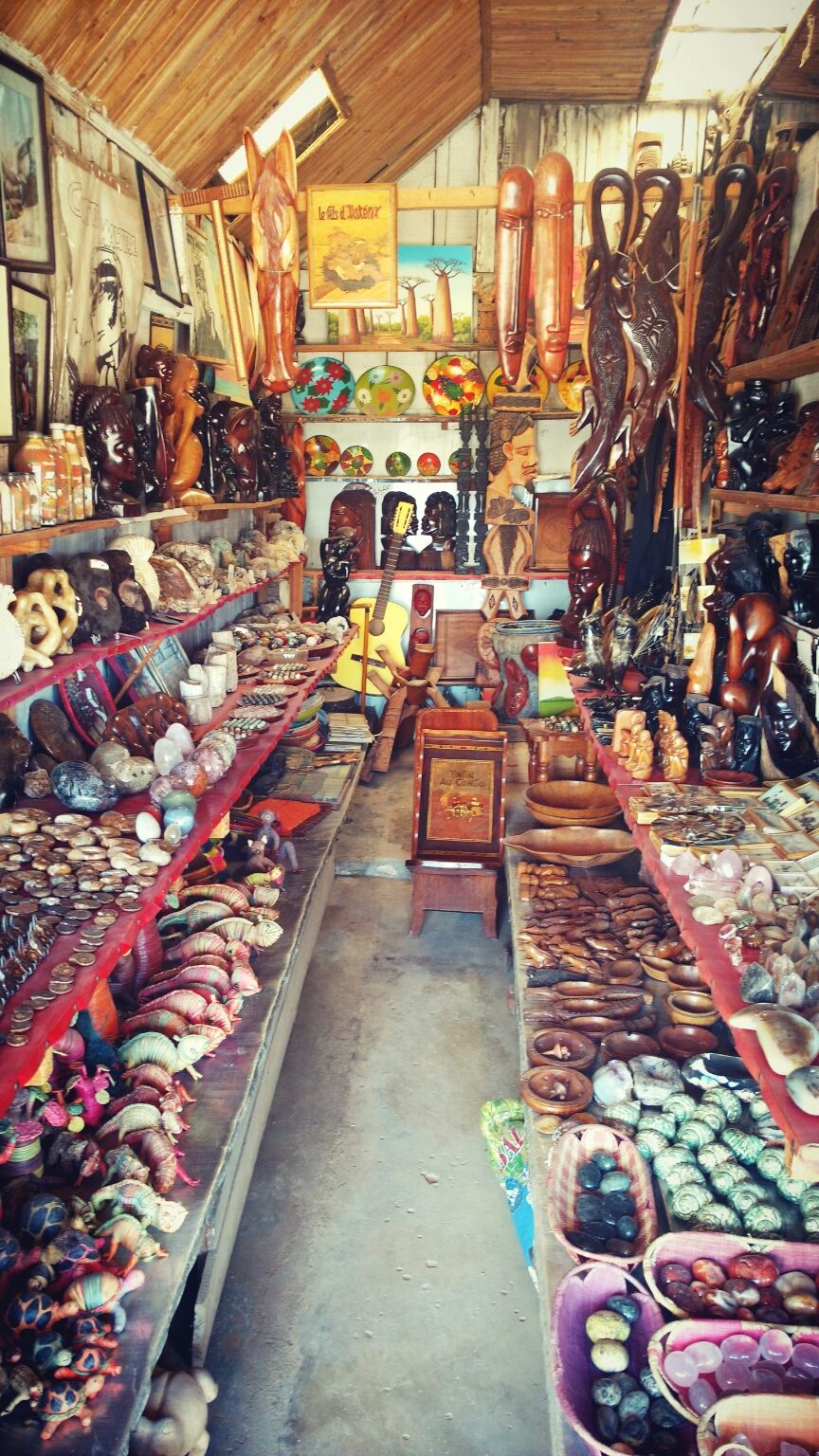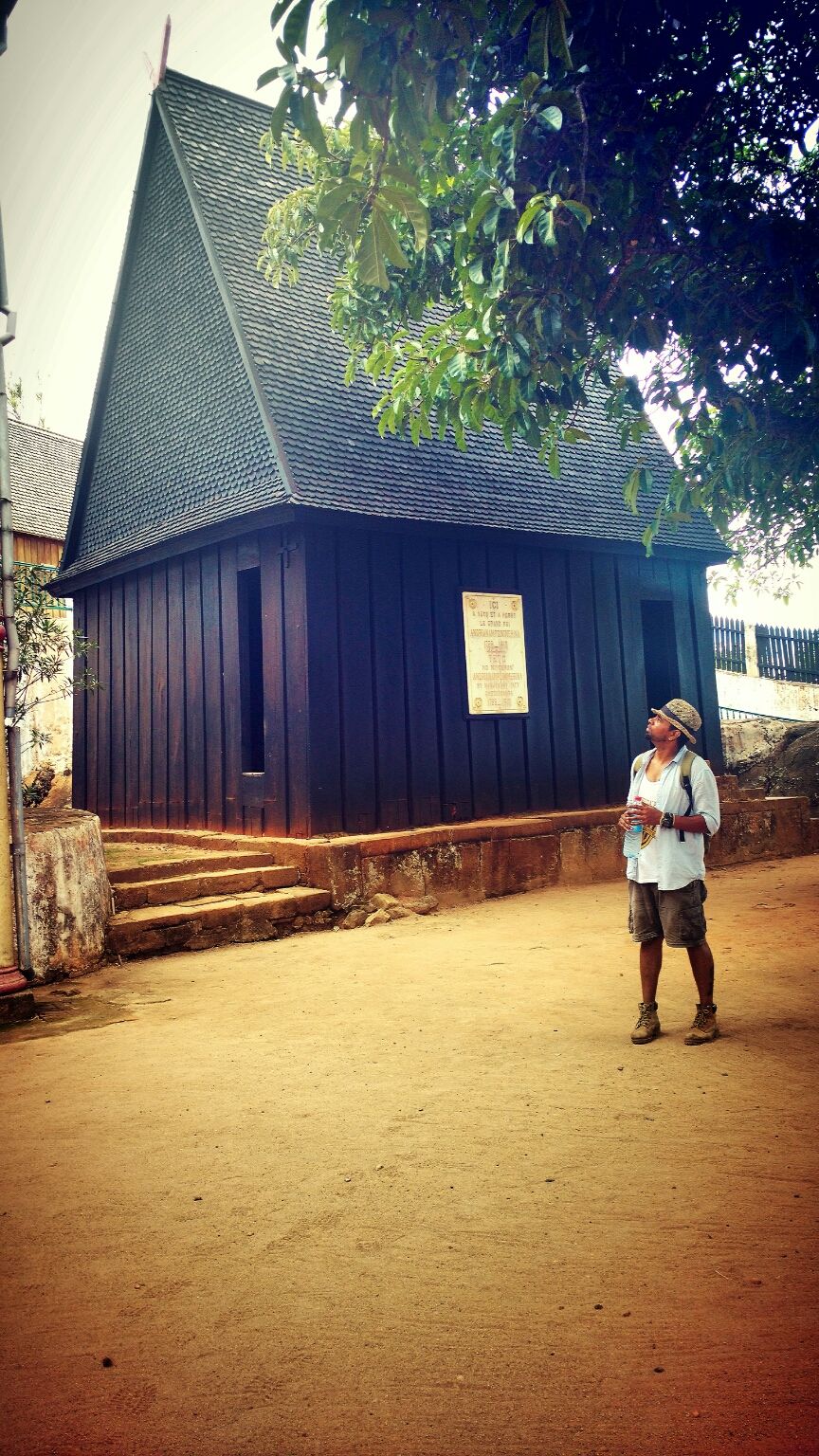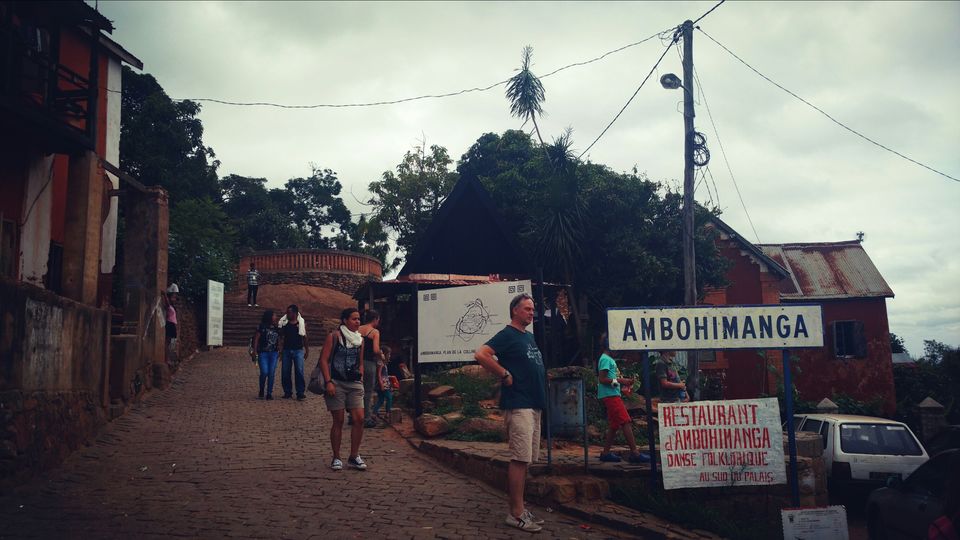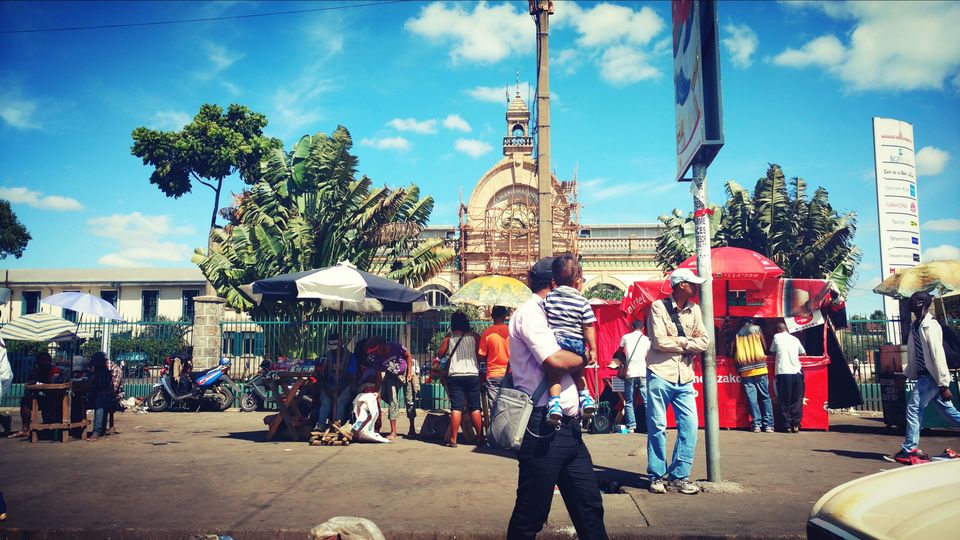 https://street-schooled.com/?ref=spelling
What's in store for me in the direction I don't take?" – Jack Kerouac
Madagascar – The Unwinding !!
My longing to see new places and a diff of fate brought me to the shores of Madagascar. Not unlike the colonial explorers who landed on the island in search of exotic spices. So my mission in Madagascar was to travel to the geographically secluded area called the Sava region, by road or by hitch hiking all the way.
I Spent 24 Days in Madagascar , out of which I am listing out 9 memorable days of taking the avenue to the unspoiled , memories of which , would definitely last a lifetime .
I have highlighted all the watchout points in madagascar using a " * " symbol , as a means of heads up for my fellow backpackers.
Even the lonely planet guide falls short at this point, it simply mentions that the north Eastern Sava region is separated from the rest of the country by wild jungle, rough terrains and the only possible way to get to Anthala (my destination) was by trekking for 100 kms through the dense jungle for 3 days.
I did a bit of research about the place, its geography, travel means, and left the rest to my instincts, experience and to the goodwill of the streets and strangers. As usual, I was clueless as to how to get there. I just let the journey begin armed with only my instincts, blind faith and the mercy of the street gods.
Route Map.
Preparation:
There were no special preparations required for Madagascar with the exception of *Loading up my travel card with Euros instead of USD. Madagascar being a French colony used francs earlier and uses Ariary currently, but the locals prefer Euros for exchange.
The country also provides for on arrival visa, which is one less red tape barrier to worry about.
Arranged my AIRBNB stay at the capital , Christine offered to host me in her dormitory.I got in touch with few Couch Surfers to sort out my stay when I am on the road.
I do know Madagascar is not the fancy island we all tend to imagine from the movies , so i did pack my gears for rough terrains and rain forests.
Travelling:
I truly believe that, if you decide to go someplace, just save up, pack, book and leave. For the trip I settled on a fair deal – A flight from Mumbai to Abhu Dhabi with a 7 and a half hour layover at Abhu Dhabi, most of which I spent productively watching Narcos and drinking fresh orange juice. From Adhu Dhabi you fly to Madagascar with a connecting flight in beautiful Seychelles. The Flight from Seychelles to Antananarivo is for 2 and half hours.
I woke up again just before landing, to see the lush green islands of Seychelles spread over a serene blue ocean, bordered by white, sand washed beaches, private jets taking off , luxury hotels and bungalows using every bit of the sea view to make their dough. Even the breeze does its part to impress you. Had I been a poet or a painter, may be a sudden poetic or artistic vigor would have seized me; but I was better, – I was a traveller. So instead, I just sat there gazing for hours – my sort of tribute.
.Madagascar Entry
On arrival, the crowd split into two groups, one carrying a visa and one without it. I was obviously travelling without a visa and had to obtain one on arrival. There were four counters for visa on arrival, with the rates written down in French. My 12th grade French skills kicked in and I figured " 30 jours visa was – 27€ " and so on for 60 and 90 days. It was then I noticed something strange, the crowd was going through the exit counter at the same frantic speed at which it was entering. That's when I realized, getting a Madagascar visa was as simple as grocery shopping. So I hand over my passport, she sticks a sticker with the Malagasy government seal, I pay her 27€ for 30 days, she stamps it and gives it back, followed by a quick stop at the police verification counter. And just like that, I was legally authorized to enter Madagascar. If only it were this simple everywhere.
Next I exchanged around 20 € – 73500 ariary for any immediate needs but did not exchange all the money I carried.* In my experience exchanging money at the airports would definitely not fetch the best rates. It is always advisable and wise to exchange at a bank or from the locals who invariably provide a better exchange rate.
Madagascar: First Impressions
" I strongly believe that airport arrivals are often the best places to try and gauge the vibe of any city ". So with that notion, I came out to find taxi drivers rushing to convince me for a ride. I was crowded by a group of guys offering to carry my luggage. Despite declining, a guy picked up my bags and carried it to the shuttle bus which was hardly 10 meters away and demanded money on returning. It was difficult for me to say merci and walk away. *I later figured that throughout the country people were willing to do almost any menial job that comes their way to earn a few extra bucks.
So as per my host Christine's advice, a shuttle- brouisse was the most convenient way to reach my hostel. I asked the taxi guy to take me to" Madagascar Underground", the hostel I had booked and was relieved that he knew the place, just as Christine said he would. *For some weird reason the taxis and taxi -brouisses in Madagascar have very limited leg space. I sat back, gazing out of the window, letting it sink in that I actually was in Madagascar.
I tried to get a sense of the place. The airport was situated in the suburbs of Antananarivo, encircled by rural areas with poorly maintained mud roads, poor quality residential areas, limited resources and very unsafe living conditions. As I continued to travel in the taxi –brouisse, squeezing myself inside, sitting sideways, I noticed that there were a whole lot of daily amenities sold out in the open on the streets from, used cell phones , chargers , adapters , TV remotes , televisions , speakers and groceries ,fruits , clothes , eatables, meat and a lot more.
As you continue travelling further into the city, the narrow streets give way to colonial looking buildings and cobblestoned streets, reminiscent of Europe. At the same time the markets, the noise, the traffic, the energy , people crossing roads erratically , kids dancing on the streets , livestock walking along the highway, were all quintessentially African.
I finally arrived at MU. MU is a Mexican hangout centrally located. The place attracts a tot of travelers looking to pay a cheap price for a decent place to crash. It's got dormitories on the first floor as well as in the basement, single rooms and family rooms as well. I chose the dormitories with bunk beds – quite enough for me.
So after a good shower and a nap, I went down for some beers, hoping to meet some people to gather information on how to get to the Sava region. That's how I met Yelley a French – Malagasy girl who had taken care of my reservation. I told her about my plan and she promised to get the word around.
I spent the night talking to Yelley and the other bar tender Lala about Madagascar, and ended up playing jenga all night. I was off to a good start, having made some good friends.
Day 1:
My plan for the first day was pretty much booking a bus ticket to Tamatava, situated to the east along the coast.*Cortisse is a bus company in Antananarivo which provides great quality bus services to Tamatava and to Murindava which is situated in the south western region. I withdrew some cash got a cab and hit the streets. I tried to capture a few moments, record a video of the streets, the people and all the commotion around me. The cab driver got all agitated and kept mumbling when he saw me dangling my phone outside the window in an attempt to get pics. I thought he was a fatuous old bat and continued clicking pictures. Until I realized the driver was trying to tell me it's quite*common in Madagascar to have your phone snatched from your hand. Even having it your lap with the windows rolled down is quite unsafe.
Today, my street surfing began with a French lady, Fanny. So far no one I spoke to could give me any credible leads on how to get to the Sava region and even the maps showed no roads connecting the area. I was still looking for any means out.
Day 2
After a quick breakfast and a farewell chat with Christine, I took a taxi – brouisse to Cortise from where I took an eight hour bus to Tomatava. The brousse finally stopped around 1 PM in a small village – Marozevo, for lunch. The meals were all similar and served with rice, but you get to choose between, Poisson, Poulet, Viande, and zebu. I chose zebu. Wasn't really the best meal but at that point I would have had just about anything that passed as food.
I reached my destination by 6 PM. I had no clue what to do next and to make matters worse my back pack was not loaded in my brousse but onto the third one after mine. Finally, I was reunited with my backpack, courtesy of a Malagasy couple who helped me talk to the bus service people.
I was at crossroads at this point. I had two options, I could check into a hotel or I could bunk with an English teacher named Raza, whom I had met on couch surfing. So my options boiled down to trusting a stranger, who offered to host me for free. The only upside about going with Raza was that he was a native and I could gather information or use his help to proceed further up. I decided in blind faith to trust Raza and accept his offer for free stay, rather than be holed up in hotel room.
Raza was 28, and lived with his family in Tamatava. His house was a good 6kms away. We spoke a lot on the way, he told me about his interest in learning English and other languages so he could move out of Madagascar. Raza even helped me enquire about boat services for the next day which would take me to Santé Marie, an island on the North eastern part of Madagascar.
I was given a dim lit single room for myself. Dinner was hot rice and green gram and tasted more like an Indian dish, for which I was grateful. I was too tired to take a shower, so I went to sleep after having a small chat with Raza and his family. Raza's mom even asked me to come back for Christmas. I was touched.
Day – 3
I started out quite early around 5 in the morning. I was taking a taxi to from where I had a connecting ferry to Santé Marie.It was a three hours by road , to Soanierana Ivongo and we passed a lot of small villages and junctions where people were selling live ducks, chickens ,brochettes of various meat and fresh juicy lychee's. The taxi – brousse took a muddy road by the coast, with numerous back wrecking bumps, and it was just doing about 35 – 40 km per hour.
Soanierana Ivongo
Finally the taxi – brousse took a deviation into a pine forest and stopped at what looked like a hidden private beach with few vendors and shops selling snacks and beer. I spotted my ferry "El Condor " already anchored about a mile off the coast. El condor was a double decked ferry and made close to 25 knots.
The sea was green at the coast, courtesy of the corals and looked blue further down. The high sun complemented the blue sea and watching it from a ferry boat was breathtaking. The best view of Sainte Marie is when you approach it. Adorned with colonial clock towers and cobble stoned buildings, small ports, narrow roads dotted with the occasional vehicle, low lying lush green mountains on a relatively flat tropical island and resorts situated by the beach, spotted with thatched villages. Santé Marie has all the ingredients for a great vacation spot. It is hard to believe it was a hub for trading slaves and ammunitions just a few hundred years back.
finally landed in Ambodifotatra, the main port of Ile Sainte I had to rush on landing since I needed to book myself a boat ride to Maroansetra, as soon as possible. That's when things started going south. Boat rides were available only on Mondays and Fridays, and I had landed there on a Wednesday. I did not have the luxury of either time or money. I was feeling drained and becoming increasingly irate at the very real possibility that I might be stranded. I had frustratingly few options. I had to take the boat back the next day to Soanierana – Ivongo and wait for a boat there, which was an expensive option. Or I had to get back to Soanierana- Ivongo and proceed further up north by road, which was more of an obstacle course than road, and it would take 5 days to cover 240 km. I knew the villagers would want an exorbitant sum of money to take me there. Or, I could wait for a boat in Ile Sainte Marie till Sunday which was 4 days away. I was irked, bordering on panic stricken on being clueless as to how to proceed further.
Once again I hit the streets looking for a way out. It was already 4:30 pm by then and I hadn't had anything to eat since I left Raza's place early that morning. I wandered in to the "office d'tourisim" and that's where I met Jessica 23, a mother and her sister Valencia,19. By then, I was desperate for help; fortunately Jessica was of great help. We went to various boat service offices to find any available service and figured that the next immediate availability was Melissa express on Sunday and the Friday boat was fully booked.
As a last ditch desperate attempt, Jessica suggested that I hitch a ride on a cargo ship. I knew this was unorthodox even by Madagascar standards. I was desperate and so I decided to go for it. So we took a Rick to Ilot Madame, a port about 2km away from Ambodifotatra, on a tiny island.
I was extremely lucky. There was a boat docked, loading provisions to Maroansetra and likely to leave the next day. Jessica spoke to captain and booked me a stowaway seat. I started feeling quite light, partly from relief and partly due to being exhausted. I had a way out. In all my travels I have witnessed first-hand how strangers I meet on the road always altered my journey and set me on to the right track. Had I not taken the leap of faith with Raza and Jessica, I would have probably still been stranded and looking unsuccessfully for a way out. So far the street gods have been on my side.
For the night I crashed at Le Banne, a French restaurant with a pool table in the entrance and a bar, restaurant facing the sea. The dormitory was cheap at 4 Euros a night. *All the dormitories I stayed in at Madagascar, invariably had water issues. Not all Faucets have water supply.
La Banane also had water issues. The tap dripped water with nerve wrecking slowness. I had to give myself a lot of pep talk to develop the patience required to have a shower. Well, technically I wouldn't call it a shower, more like a blessing sprinkle.
Day 4:
I woke up the next day, quite bummed out about the cargo boat journey ahead. It could go downhill any time and I knew for a fact that I was over looking a lot of the safety aspects. I arrived around 1 pm, an hour early to my scheduled departure. The boat was a poorly maintained 80 M cargo ship carrying anything and everything right from livestock, vehicles, provisions, fruits and even some fellow stowaways.
I had to pay 100,000 ariary since I'm a "vazha", it's about 40,000 for a Malagasy. *This sort of discrimination is inevitable throughout Madagascar. You have to face them to survive. Being Indian, I was used to this sort of inequality, but some of the others I met later on did not share my tolerant view.
I was given the luxury of sitting next to the chimney, behind the bridge wings, where the vegetables were kept. Hey, it could have been worse. I couldn't really dwell on my discomfort because of the view of the island. I sat watching, mesmerized by the island, while the ship was unmoored and slowly started steaming towards Maroansetra.
The sun was beating me down. The entire place was filled with the smell of ripe mangoes. It was a somnolent summer night. I tried to sleep but after a while I woke up to the ship tossing about quite violently. Towards my right I found a bunch of men playing Domino's with small ceramic slabs, seemingly immune to the violent tossing.
And next to me was Nicholas, a guy who works in ille Sainte Marie and is from Maroansetra.He spoke a bit of English. We struck up a conversation in fragmented English. He even taught me how to play dominoes. I killed the next one hour playing Domino's with Nicholas and the other Malagasy men.
I was starving, and it seemed like the cook heard my stomach growl. He came out to the main deck and called everybody for dinner. So I waited for all the women and children and followed them.
I really wish I did that but the truth is ,the minute I heard the cooks voice I ran like my legs were on fire despite the rolling of the ship and grabbed a plate. I was the first one there. They served red rice and some stew with some meat which I could not figure, until Nicholas told me it was crocodile. I tried hard not to look surprised and continued to eat. It tasted bland and the coal stove gave the entire rice and stew a very strong burnt taste.
Before dinner ended, I saw a white guy come down for dinner, who unable to withstand the rolling of the boat, was feeling all the more sick with every roll. He was Tim from France, spoke very little English and he was 20. Despite the language differences we sat there and spoke for hours , about France , my job , Tim's college , friends ,our travel plans .We did kill quite some time talking and before we realized we had stopped talking , and were looking fixedly at something.
My eyes were locked on to the horizon, lost, alone in a desolate ocean, surrounded by strange faces with the rhythm of the waves twirling and swirling , the sky aglow with the last orange rays before twilight. The sun was falling behind the horizon radiating different shades of red and pink. I relished the moment in a very strange way.
I fell asleep among some vegetables and I think I squashed a few.. Around 2 am I woke up due to unbearable cold and smelling like grocery. The ship had reached Maroansetra, and they were trying to moor the ship on a wooden jetty. My mission was to get to Antalha through a route that is rarely chosen by travelers coming to Madagascar. I was already exhausted from lack of sleep and limited ration, what I heard next was extremely disheartening. There were no ships to Antahala leaving for the next 4 days.
There seemed to be a pattern developing, every place I stopped at I was routinely stranded. Once again my journey rested on goodwill of the streets and strangers.
Day 5 – At Maroansetra
Okay having said that, I intend to clearly explain the geographical entrapment of Maroantsetra, so you can visualize how cruelly stranded I was. Maroantsetra is a market town with a domestic seaport (you've got to look twice to call it a port) in the Analanjirofo region at the northern end of the Bay of Antongil bordering the northeastern SAVA region. Moraontsetra is devoid of any road connectivity from the north, west and the east. Unfortunately the North east is where I was headed.
Frankly, I was taken aback when the locals told me the only way to reach Antahala is by foot. Walking the region known for the worst roads in Madagascar or probably no roads for 4 days was a formidable task. There are sections of sheer rocks, fields, and numerous river crossings some with broken-down bridges. With a very liberal dose of luck and favorable weather it should take 5 days. The unforeseen travel dilemma was sinking deeply into my head and it had a grave effect on my morale. All previous notions of accurate instinct, traveler intuition I had about myself while escaping the island as a stowaway, was turning into despair, appearing more and more like dumb-move. .
Tim and I were equally fatigued and frustrated. So we decided to rent a hotel to grab some good breakfast and have a shower at "Le Coco Beach". We sat there and both were mutually too sleep deprived to even strike a conversation. Someone broke the silence from behind introducing him as "Rami" in English. He was a native Malagasy guide, average height and was dressed in cargo shorts and hunting jacket. He could speak French and English and he had followed us from the port, rightly assuming that we would intend to travel up north. Rami had great skills in convincing and he almost had us convinced that getting to Antahala was impossible without a guide and he promised to get us there in two days' time. I was pretty happy until I heard his offer of 900, 000 Ariary, close to 260 Euros, almost the amount I paid for my flight from India to Antananarivo.
In Spite of my best negotiating efforts to bring down the price Rami was not ready to step down to anything less 700,000 ariary. It was beginning to get awkward and we were trying to shoo off Rami. We heard somebody take the table behind us. It was a white guy and girl. After few minutes something told me that they could speak English and I was eager to know if they had any clue about the place and going further.
I was too tired and sleep deprived to even think of a reason to go strike up a conversation , all I could come up with was " can I borrow your lighter " But Jo and Veronica were friendly enough to ignore the lame attempt at conversation and were soon hearing me out. Jo was 30 and his sister Veronica was 25, they were from Slovakia and they looked completely ready for a hike.
I was elated to hear they were travelling the same way. When asked about taking a guide, Jo got a little reticent and eyeballed to me to walk to the entrance and meet him there so that Rami would not interfere. *Jo explained how the guides overprice the entire expedition knowing that the travelers cannot make it without them. So Jo and veronica had stayed there for three days after getting frustrated with the guides, and charted out from scratch an entire route map leaving the Mosoala national part untouched, so we can bypass the check post situated in the middle of rain forest, which cannot be passed without a local guide and a ticket .As per Jo's info it was a trek of around 90 km into the rain forest for 4 days or maybe 5 and we would reach Antahala by Sunday evening if the weather favored us. And the entire expedition would cost just around 150,000 Ariary – which was fantastically within my budget ".
So Jo asked me if I want to join them. I was very indecisive about the offer. Firstly I was fatigued from the sleepless ship journey. My second major issue was my backpack. I was not really prepared for this serious a hike. The pack weighed around 18kgs and my laptop bag around 6 kgs which is really not the kind of weight you should be carrying for a 4 day hike. Not to mention, 5days on a self-charted route in the middle of the rain forest with no guide and only strangers to rely on verged on madness. So as you can imagine, I told Jo I am in. Well this part of me is called believing in myself and ignoring any reasonable part that yells no! Jo consoled me saying "It's not going to be easy but it's going to be one serious adventure you will never forget ".
I tried to grab a quick bite there and packed the rest for the journey, changed into the trekking boots and in 15 min I was all set to leave with Jo and Veronica .Tim chose to stay back and rest for the day and think about going ahead later. But I was worried about him being around Rami who was mocking me for being stupid to get stuck with the vazaha. "I'm sure you will remember me when you reach Antahala "he sneered. I did not bother replying.
The expedition into the Masoala Park – Maroantsetra to Antahala
We departed from Le Coco Beach in Maroantsetra around 8 am. We walked in the morning hours through the small town to the river almost 4 km, where the pirogues to Andranofotsy leave from. *For our relatively large pirogue we paid 25,000 Ariary for three people and left around 9:20 am. There were also cheaper pirogues available, but we would have had to wait until one is filled with passengers. For the next 1 hour and 30 minutes it was a very pleasant, relaxing pirogue ride with amazing scenery, traveler's palm, and lychee and mango trees along the banks with the many small river arms of Andranoforsy River.
Jo and veronica were very curious about India and the usual "your place, my place" small talks happened. We got along really well and veronica even told me some inside jokes about Jo and we all cracked up.
Around 11am we arrived near Andranofotsy * We walked around looking for some taxi-moto (bikes which provides taxi services). So again they threw an exorbitant price for a 27 km ride into Farankirana Tropical Park, around 80,000 ariary. Catching the drift from Jo I started with 15,000 ariary and ended up with a fair deal of 25,000 Ariary each. So we had three bikes, with all our back packs tied and geared up for a ride.
I least expected what I witnessed later. What do you call a rider who speeds at 70kmph on a white sand beach and speeds at a whooping 50kmph on a broken, bumpy, craggy, rocky, rugged, uneven path into the jungle? That guy should be riding rallies.I had the wind knocked out of me when we rode through a covered sand path with grass tracks and it opened out to the bay and I found myself with two other bikes, riding on a white sand beach 200 mts from the ocean sheltered by a lush green mountain connecting the jungle to the left and the blue ocean with small islands to my right. I simply could not believe my eyes.
We continued riding into the jungle taking small pit stops in small villages to stretch ourselves. We passed Farankirana – Mahalevona – Tanambao – Fizona. At Fizono we got dropped off. Our Destination for the day was Ankovana – Ambatolaidama which was around 16 km from Fizono.
Fizono is situated at the foothills of the Moasoala Peak. We started our walk around 2pm. The scenery was mainly rice fields and farms. The forest was filled with the sound of numerous birds. As per Jo's map the trail followed the river downstream, sneaking up and down small hills and through valleys with rice fields. We had to cross the river by foot, which turned out to be no problem with a bit of balancing.
I did manage the weight of my backpack quite well during river crossings and during the flat trails. But it was a matter of time before the trail started elevating. Every step after that seemed excruciating. The walk through the Masoala forest was steep for the next 4 hours. I was losing hope and wearing down. I was slowing down Jo and veronica so I asked them to continue walking and I decided to go easy. We met a few locals from whom I would constantly find out the distance to Ambatolaidama. I badly wanted to make it there, but every muscle in my body was giving up and the weight of the bag was slowing me down and sending shooting pain throughout my shoulders.
After 4 hours of continuous walking into the jungle, we were still left with 6km .With the kind of pace I was keeping that would easily take around 2 hours. At the back of my mind, I know 2 hours into this jungle meant walking upstream through dried up creeks in absolute darkness, a small wrong turn could turn nightmarish.
Well after quite a number of steep trails, I wasn't really walking but, literally dragging my body, even the smallest of discomfort to my body was wreaking havoc. We tried our best to keep ourselves hydrated, we were drinking 2 liters of water in one hour from the rivers and we still would not take a leak that is how dehydrating the walk was. The trails were getting extremely narrow and with a bit of rain shower it was slippery and with barely any daylight left we were increasingly unaware of what was ahead of us.
The light was giving out and the dark was creeping in, that is when I saw Jo and veronica next to a small stream branching out into two different directions. We were not sure of the way, just then, by a brilliant stroke of luck, we met a Malagasy man and woman striding the same way to reach home before dark. They asked us to follow them and within seconds we were on our feet, because they were the only option out and we could not afford to be stranded in the dark.
With no trace of daylight and the locals literally running, we were forced to keep their relentless pace. In pursuit of the untiring locals Jo slipped while crossing a river, and all his documents including his passport and camera were drenched. We really did not have the time to check the status of the things. Keeping up to that pace was impossible for me, I began to have blurred vision, unable to concentrate on my step, veronica also complained of the same, but all of us had to push our limits. It was becoming more of a mental challenge that a physical one. Physically all three of us were equally battered. We crossed Ankovana and I was feeling slightly encouraged as Ambatolaidama was a kilometre away. After we passed through what seemed like endless rice fields we finally reached Ambatolaidama.Ambatolaidama was a small village with an exclusive camp site just for hikers.
I stumbled straight into the shower, that's when I realized the number of bruises on my body. We had late dinner, and a cup of hot tea and almost instantly passed out on the bed.
Day 7 – To Andakotako
The next day I woke up to find huge blisters on my sole, from the wet socks crumpled inside my boot the previous day .I felt like a crippled old man and I wondered if I would make it to the next destination. Today was the longest leg of the trek and the last thing I wanted was to slow down Jo and veronica. So, I hired a Porter, and I shared my weight equally with him – 30,000 ariary for a 10 hour trek about close to 36 km sounded fair to me.
We started off with trekking uphill for about an hour. The roads were extremely narrow and we often had to give way to the locals. The small narrow paths had small puddles of water, and the path had very erratic terrains right from extremely steep slopes to uphill ascents, river crossings wild plants, paddy fields and banana plantations.
We left without having breakfast; we were gulping gallons of water every hour. I should admit we survived on lychees the entire day. We passed through numerous small beautiful villages situated in open grasslands, with houses constructed from wood. Few villages had just 5-10 huts and were enveloped with wild trees. We stopped for coffee and some rice cakes in a village named Ampakafo.
It was around 2 pm, all three of us were burned out and we were pushing it more than we could. We hardly spoke to each other; the trek had gotten intense, with each of us battling our own misgivings, bruises and discomfort. The blisters were making it impossible for me to land my foot down, and I was losing concentration. So in our next break, I changed into running shoes, which were less heavy and was airy.
Few minutes after I changed my shoes, I tried to climb down a steep slope filled with stones. I should have known better, changing into running shoes. I stepped on one of them and before my reflexes kicked in, I had my leg painfully twisted till the knee and I came crashing down. I shut my eyes in anguish, the blisters, accompanied by a twisted leg to add on to the misery.
Great! I still had four hours to go. The terrains were getting extremely challenging. Every time I bent my knee to climb down a slope, it sent shooting jets of pain up my leg. These pain flashes were blurring my vision and draining my strength, I was in agony every time I had to descend downhill. So again it was my mind battling it out against my failing physique – I had every reason to quit – but I was compelled to be oblivious to them – I gritted my teeth, bit down the pain and moved on.
After about 3 hours of trekking in this condition, I could finally hear some music at a distance and the porter told me that we were almost there. I could see the village and it was just 5pm and we still had day light. So after about 3 river crossings, a slippery path sloping downwards and a lofty uphill trek we finally reached – Andakotako – Our destination for the second day.
Day 8
I was appreciably in a better state than the previous day. We found a hut with a single bed, very limited room space, in which three of us had to squeeze in and no lights. Jo, Veronica and me sat down chatting, sipping beer, watching the local people dance, playing loud music enjoying their Saturday. It had rained heavily the previous night and my legs didn't feel anything close to improved and we had to cover about 12 km today to find a Moto-taxi that would take us to Antahala. We had a bath in the river, running behind the village and I was even accused by the villagers for taking a dump in the wrong place, ended up paying a price.
We set off around 8 in the morning. The path was quite slippery but it was not elevated, which made it easier for us to cover good distance. I was still limping badly watching every step, terrified of slipping again. We reached Ansambalahy – where we got extremely annoyed bargaining with the moto taxi drivers who would not settle down for a fair deal because we were Vazha's. Jo and vero stormed out of the village enraged, and they promised to meet me in Antahala at Hotel Maria. I was robbed of the opportunity to walk out in a valiant display of rebellion against the taxi guys, due to the sad status of my leg. *I was cornered into settling down for 50,000 ariary for a 42 km ride to Antahala, the state of my leg was not lost on these guys. We travelled along the river and the view of it was breathtaking, with river on the left and grasslands on the right. The road was bumpy throughout the ride, if I had to describe the way that guy rode it, he rode like dinosaurs were chasing us. I think he enjoyed freaking out people for a living.
* List of villages we crossed before reaching Anthala.
Analampotsy – Antsahabe – Antsefapiana – Tsarafanahy – Marofinaritra (start of road to Antalaha) Maromandia,- Antombana -,Antsahandriana – Antserasera -Mahatsara,- Fiangonana – *Antalaha
So after 4 hours of bumpy, rutted and manic riding, I finally reached Anthala and suddenly civilization seemed out of place. Antahala was a coastal town on the north eastern part of Madagascar, south of the Sava region scarcely populated, with well-maintained roads, colonial looking streets and houses.
I checked into Hotel Santa Maria, and immediately headed out to find a restaurant. I was limping around the empty streets on a Sunday afternoon battered and hungry, unable to find a restaurant. I met Jo and veronica at the sea face for a couple of beers and dinner. We sat there for hours talking about the funny incidents , funny people we met during our expedition, we also tried calling Rami to mock at him , and how being in this partially civilized town , gave us an exhilarating feeling of luxury and privilege , having lights , roads, beds , buildings etc. Common everyday comforts we took for granted seemed like royal privileges to us.
At The Sava Region.
I made it to Sambava , where I spent more than a week trying to heal my leg. I met with a local doctor, an old woman, who massaged my leg with such surprising strength that I had to bite down shouting out loud. For the remaining days I took to visiting vanilla fields, going on river expedition , lemur parks and going clubbing with Miranda and Mirelle the friends I met in Sambhava. I could not do the Marojejy National Park trek as planned because of my leg.
I flew back to Tana and I was back in Madagascar Underground, where I joined Christine, Lala , Steve , mushu and Yeille for Christmas. I spent the Christmas Eve feasting and dancing with them.
The last day I visited the Kings Rova (king's palace) with Steve, which was about 20km from Tana on a hilltop overlooking the entire city with a breath taking view, later I joined Steve and Mushu in Christine's house for a surprise farewell party Steve had organized. I was overwhelmed by how well these people took to me and I vowed to keep in touch.
Saying goodbye to Madagascar, all the friends and characters I met during my journey was quite awful but I was equally craving to get back home.
I finally made it back to Mumbai and then to Coimbatore my hometown, (South India) drained out, sun burnt, fancy stubble turned to unruly beard, shabby, sleep deprived and starving, but ever so content with a goofy smile plastered on my face, having had the time of my life and adventures I could happily reminisce on rainy days. Travelers who complete their entire journey will have anecdotes to last them a lifetime!!
*And for All those who looked into the blog for some travel tips, I will just run down my travel summary , which can be useful to plan you cost estimations.
All the Below price ranges are subjected to vary with various cities and your personal needs .
Flight Tickets – 30,000 INR to 35,000 INR one way ( From Mumbai )
Stay in Madagascar – 10 Euros or 35,000 Ariary / day ( for sharing a dormitory )
Food – 8 Euro for a decent meal , but there are other street food options
2 Euros Ariary for a meal around the streets.
Mobile Service Provider – Orange network ( has a decent coverage , even out in the jungle)
Bus Service – Cortise(has service to very few places from TANA , but extremely professional )
Domestic Flights – Air Madagascar – All domestic Flights are known for its irregular schedules and exorbitant price , close to 200 Euros for an hours travel.
Ile Sainte Marie Ferry – Melissa Express provides service on fixed schedules.
Applications – AIRBNB , Couch Surfing, Voice Translate etc…
Guides – Certain National Parks can be accessed only with a local guide and the costs may vary…