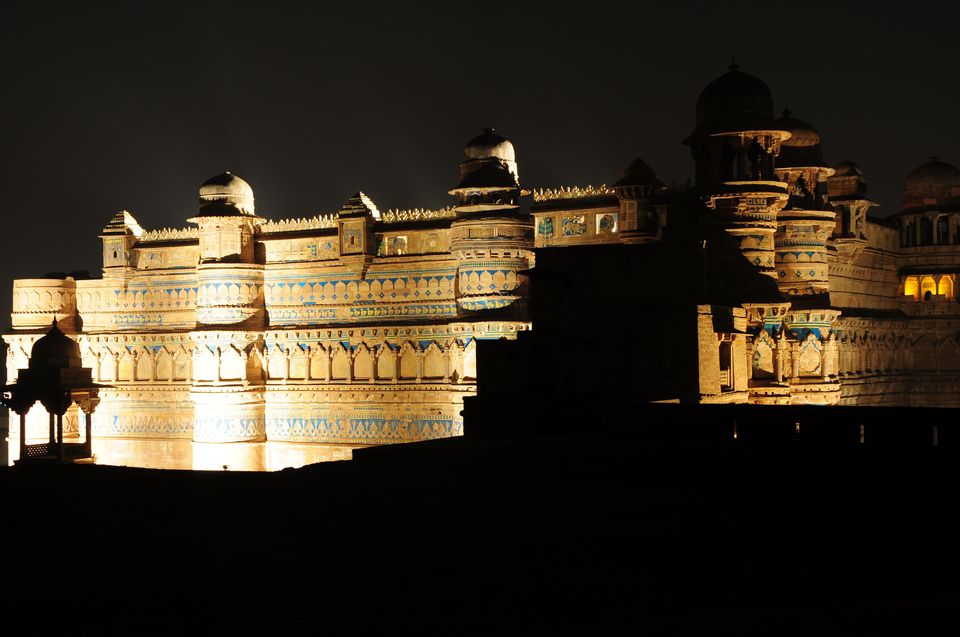 Sometimes it's not easy to plan a travel when there are three different individuals located in three different states of the country having diverse set of occupations, but it is also said that if you want to meet, you will do anything to make the plan possible so when we three friends living in New Delhi, Indore and Jaipur decided to have a small catch up along with visiting random places of interest we ended up meeting in Gwalior. We reached the city around 9 am only to be welcomed by our friend driving giant Scorpio car.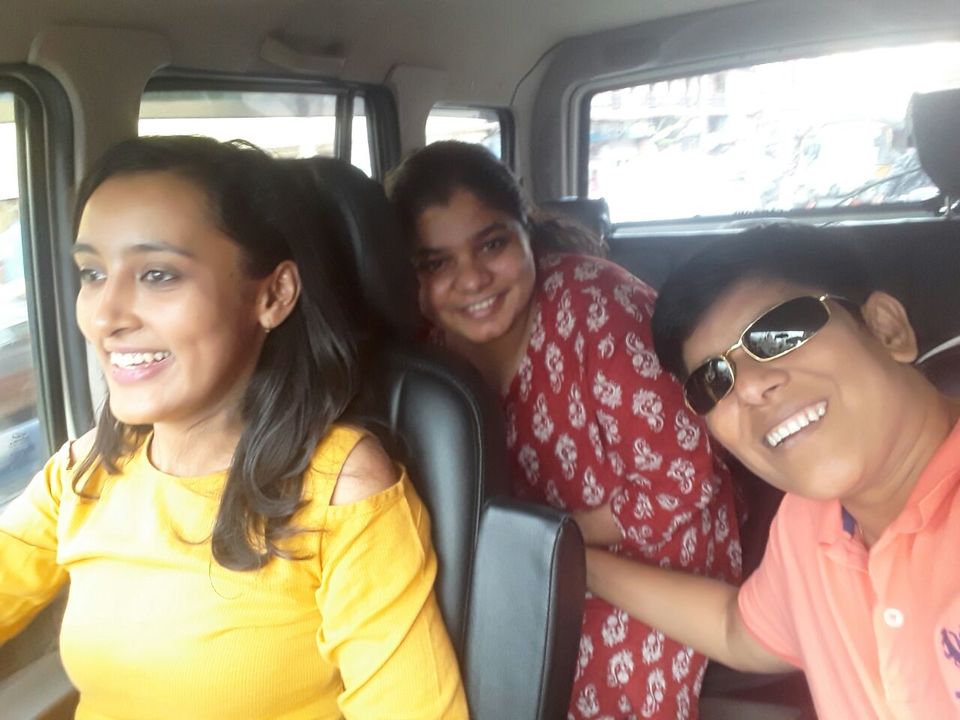 While on our way to her home, we stopped by to eat Gwalior's famous 'badhai'- it looks like puri however has much delicious taste served with aloo ki sabzi, and yes chai!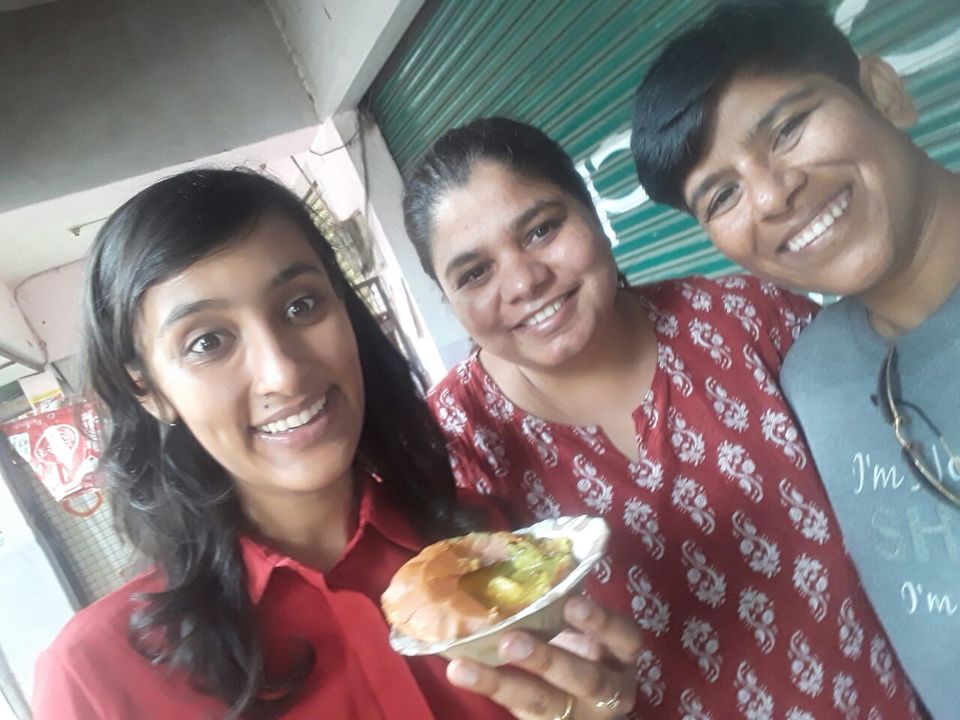 After having little chit-chat and relaxing for quite a while, we were out searching for lunch, to our surprise we struggled to find proper lunch since around 4-6 pm, apparently tandoor in the restaurants/dhabba doesn't work. But the saving grace was the restaurants located exactly near railway station. After a good search, we found a small restaurant which looked little dingy but to our surprise served amazing kadhai paneer and naan.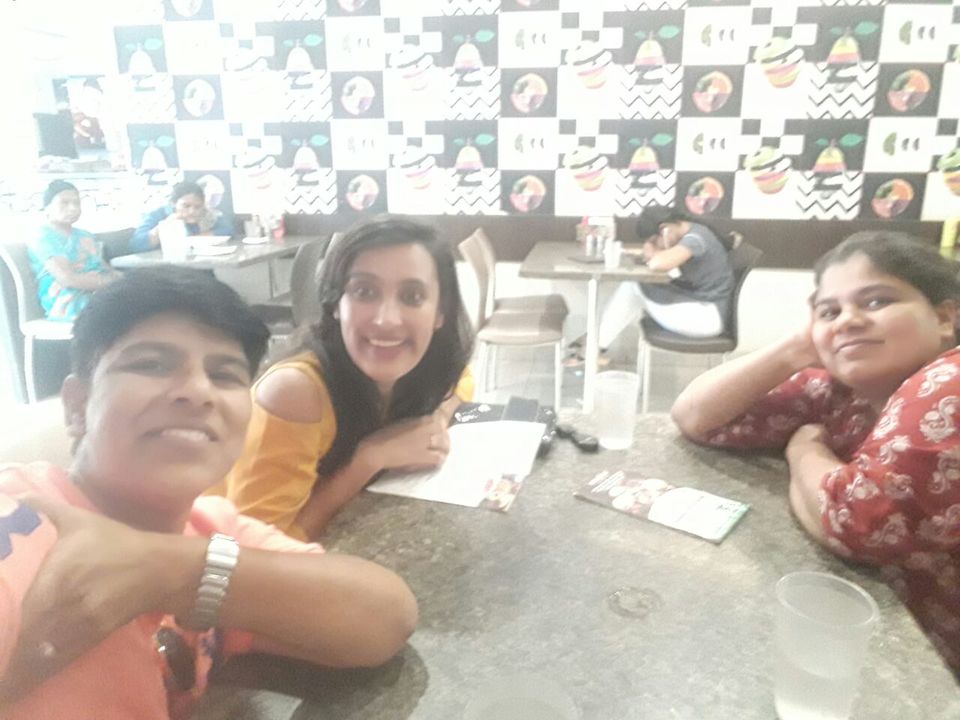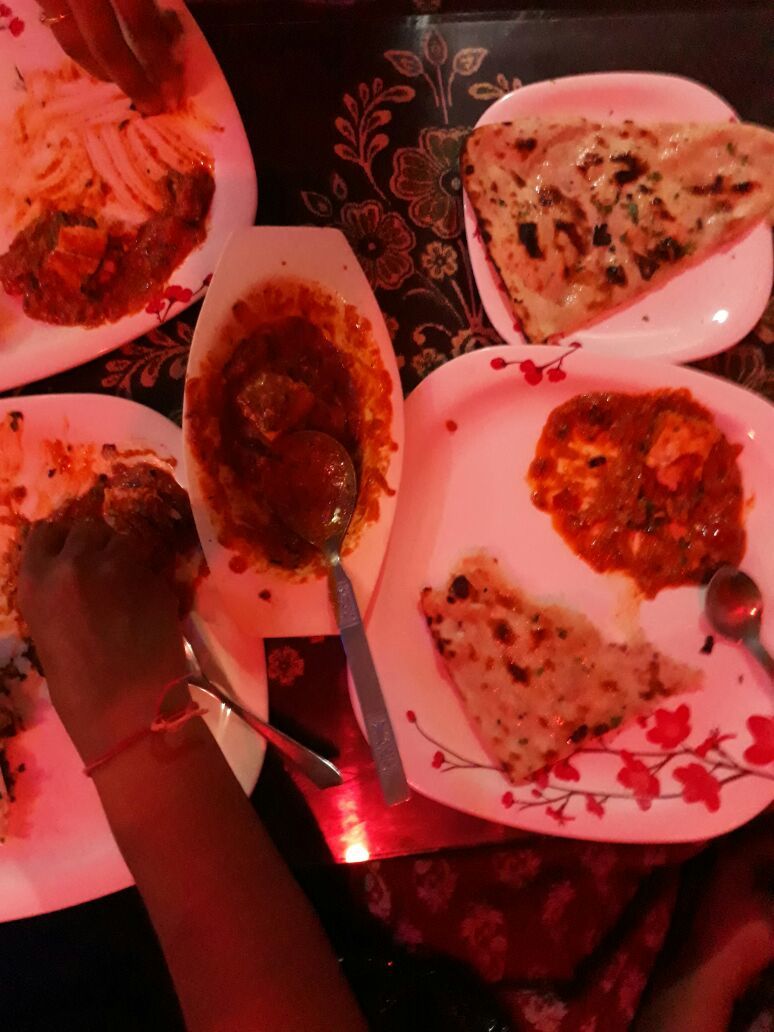 With our stomach full and satisfied we drove to Gwalior fort, which is stretched majestically along the top of a 3km-long plateau overlooking Gwalior. The fort is full of fascinating palaces, temples, museums and other buildings. Much of the fort is now occupied by the prestigious private Scindia School, established by Maharaja Madho Rao Scindia in 1897 for the education of Indian nobility which is not accessible to the tourists.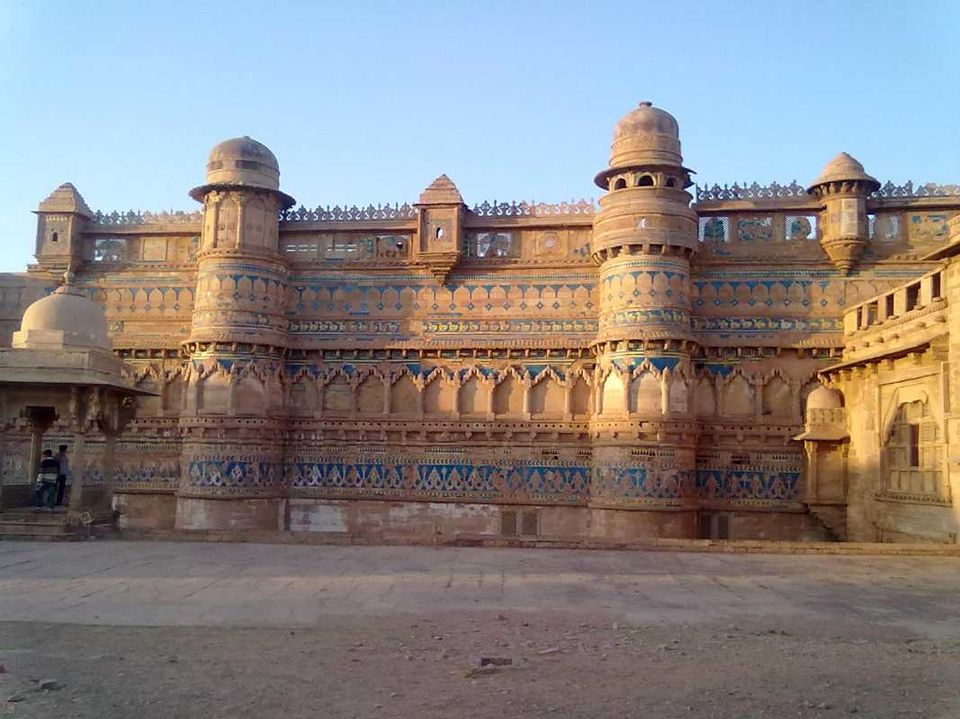 We drove to the fort through uphill trek where only one vehicle can move at one time because of the narrow road, this is managed by guards on the ground and on the top of the plateau (it's not an easy task to drive here, however many people prefer to walk up to the Gwalior fort, mainly to enjoy the view and rock sculptures).
Before we went ahead to visit Gwalior fort, we visited Gurudwara Data Bandi Chhod. It was serene, beautiful and peaceful to be there sitting and praying.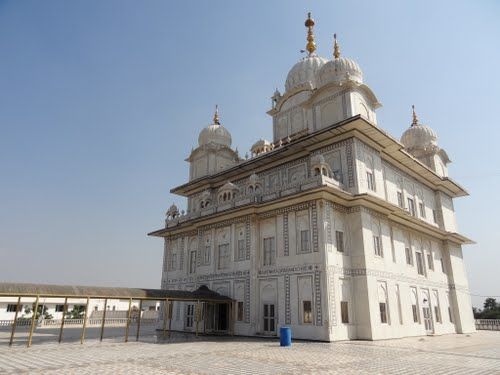 Its history makes it much more important, because Guru Har Gobind Singh spent more than a year. He was kept in exile by the emperor who upon realizing his mistake set him free. Guru Hargobind Singh ji instead put a condition on his release that he would only leave once the other prisoners (Kings of princely states) are also released along with him. The emperor agreed to the condition of Guru, however informed to permit only those kings to be released who would hold the cholla (Long Shirt) of Guru.52 strands were stitched to the cholla of Guru Ji and all 52 prisoned kings managed to leave the prison. This is reason why the Gurudwara Sahib is called Data Bandi Chhod - meaning a place where God let the prisoners to be out of the confinement.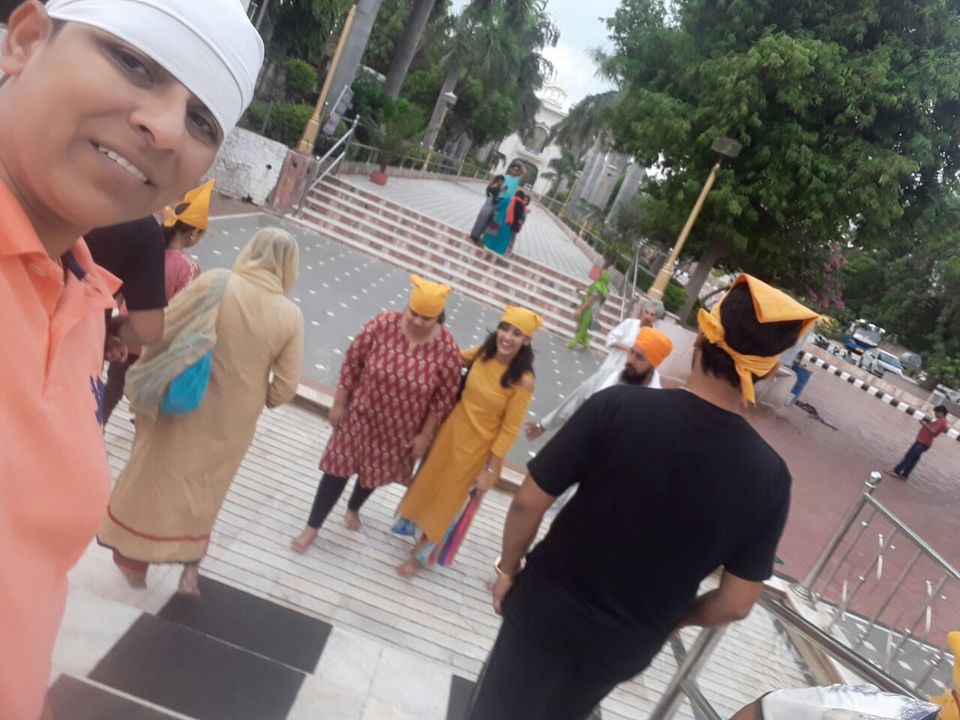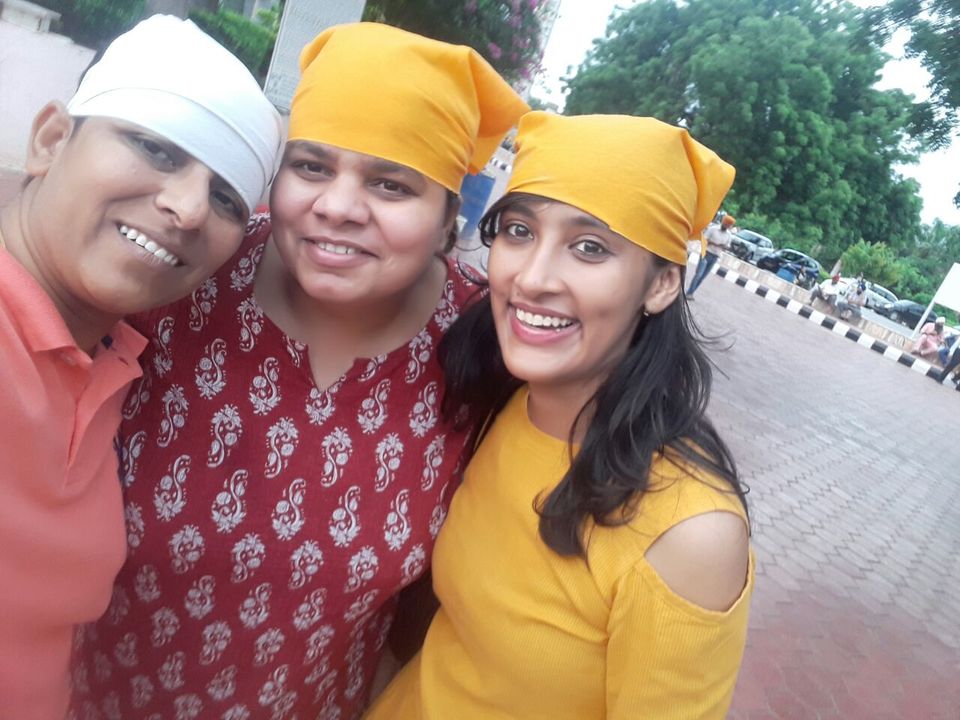 Finally we reached Gwalior fort, it was simply astonishing to watch such a historical magnificence, with blue glazed tiles binding my attraction to the par! It requires minimum 3-4 hours to visit the entire fort and if you get a good guide then nothing better than that.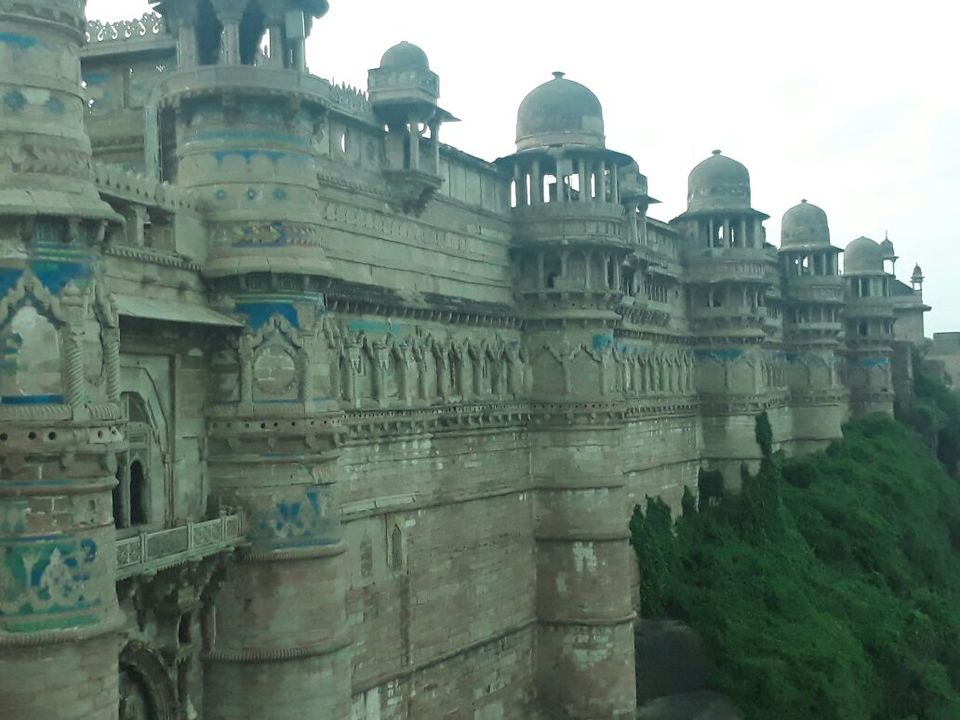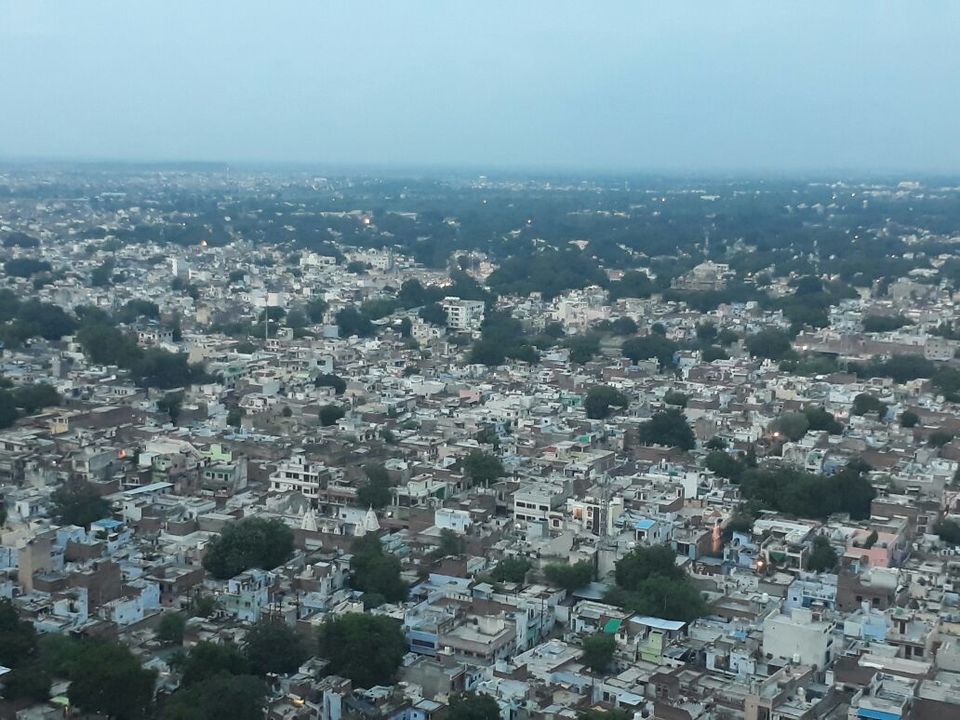 One of the most important aspects of this fort is 45 minutes light and sound show which tells the glorious history of this fort, the tickets being available at the entry of the gate (it has attached canteen where you can grab snacks if you want to eat).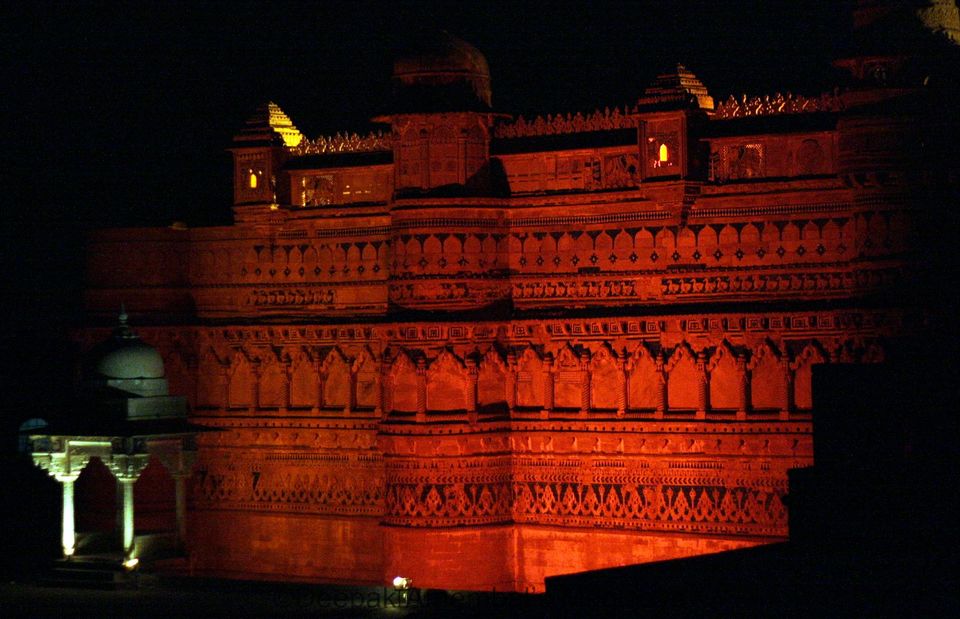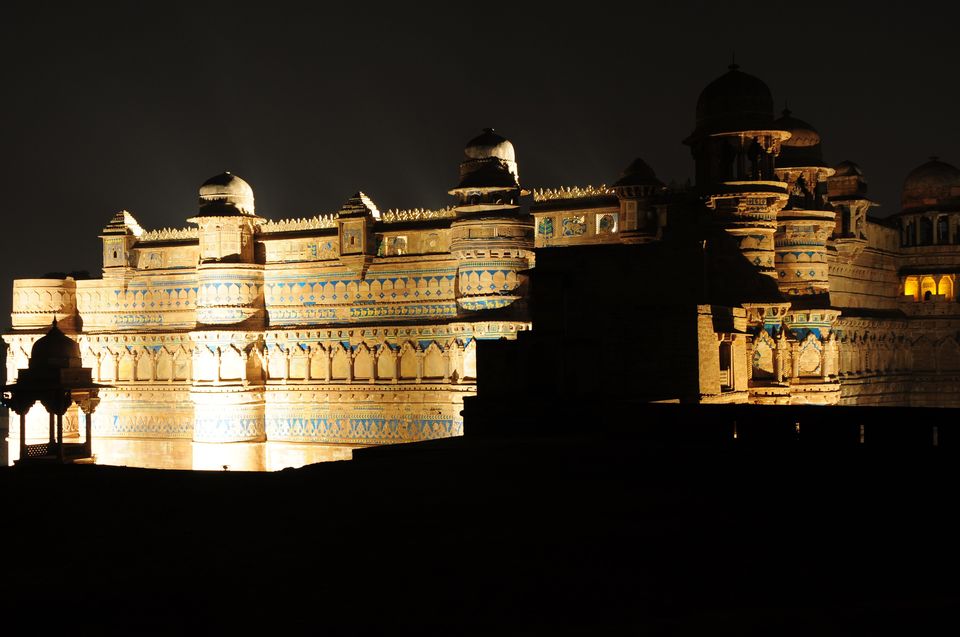 After the light and sound show we headed back to the city to have dinner followed by lip smacking faluda and milk shake.
The next day, we went to Jai Vilas Palace and Scindia Museum (which occupies 35 rooms of the palace). It was built by Maharaja Jayajirao in 1874 using prisoners from the fort. The convicts were rewarded with the 12-year job of weaving the hall carpet, one of the largest in Asia.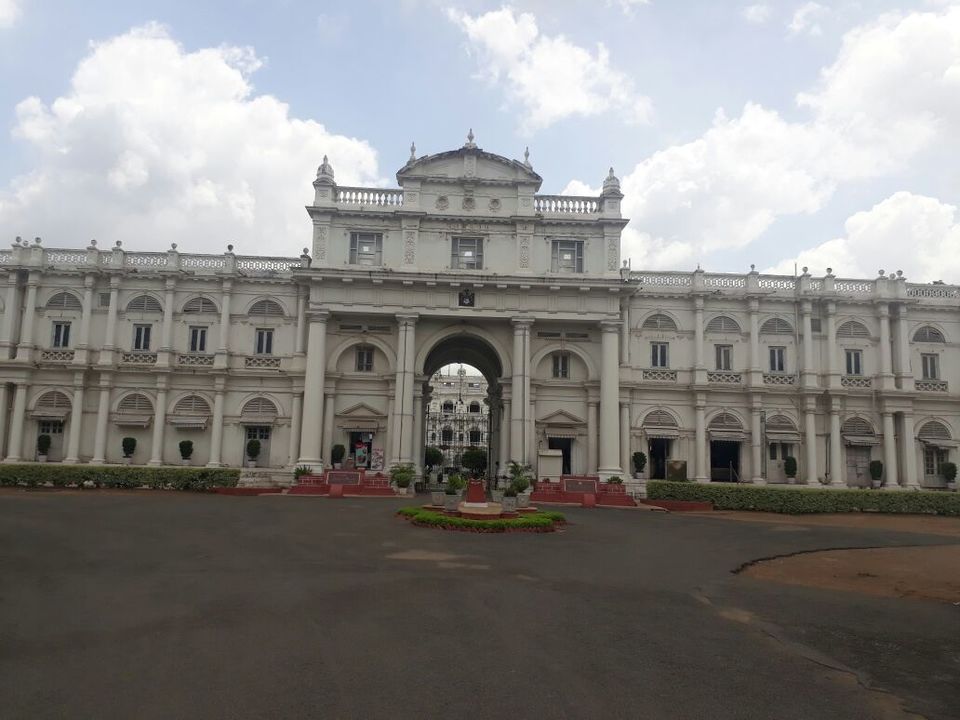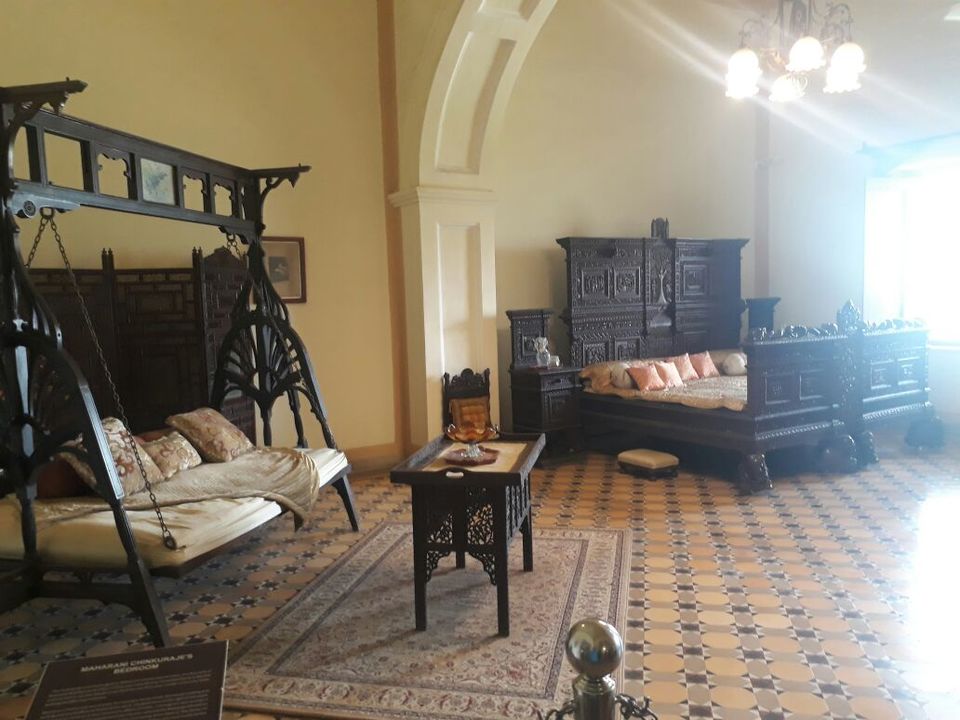 The architectural marvel of Jai Vilas Palace is a wonderful combination of Italian, Corinthian and Tuscan architectural styles that was commissioned by Maharaja Jayaji Rao Scindia. A very well kept place, highlighting different aspects of the royal Scindia family. Not to miss things include- the royal banquet hall, the dining area, silver train which was used to serve guests sitting around the long dining table and the Chandelier which is said to be the biggest in Asia, so much so that more than 20 elephants were carried to the terrace just to test the strength of the ceiling. Entry ticket 120/- and for camera or mobile entry 100/-.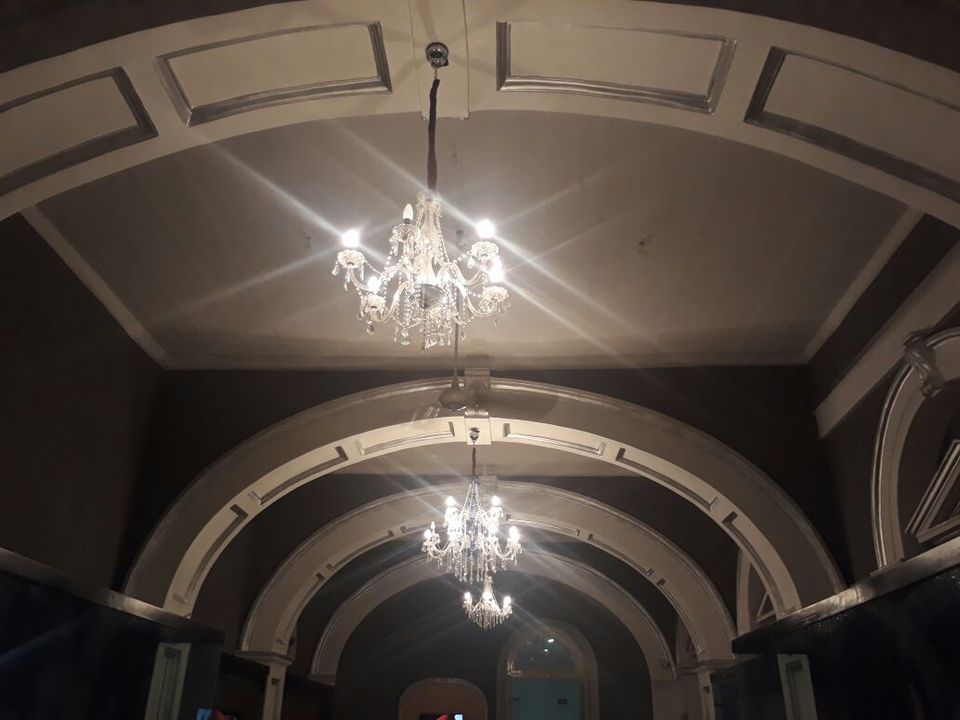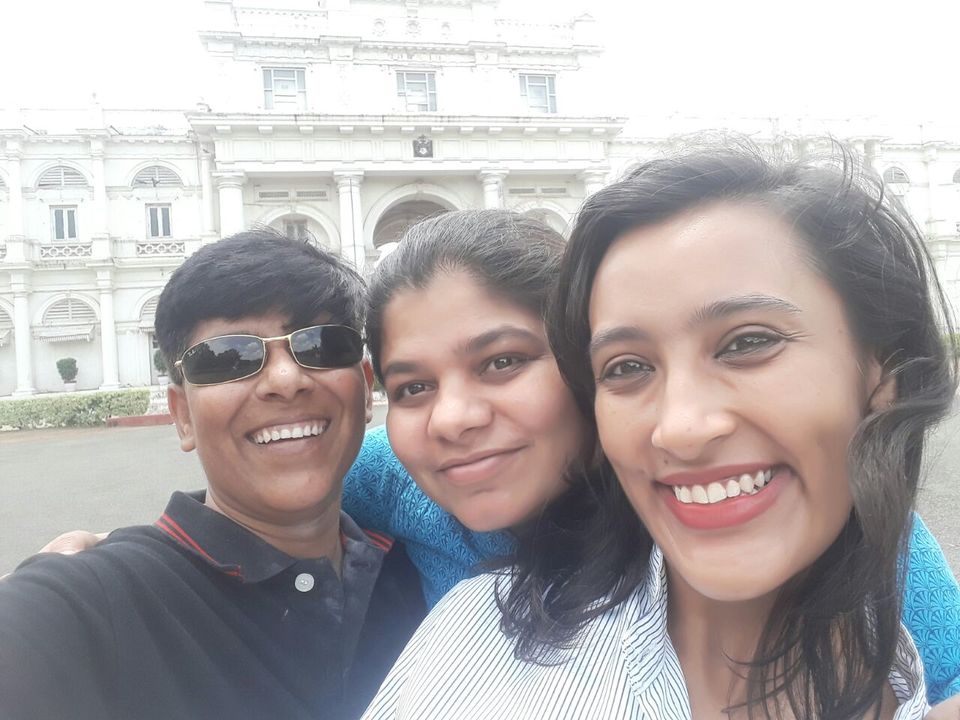 The museum also has an amazing canteen which serves yummy sandwiches :-) it will take around 3-4 hours to enjoy the royalty of the Jai Vilas Palace.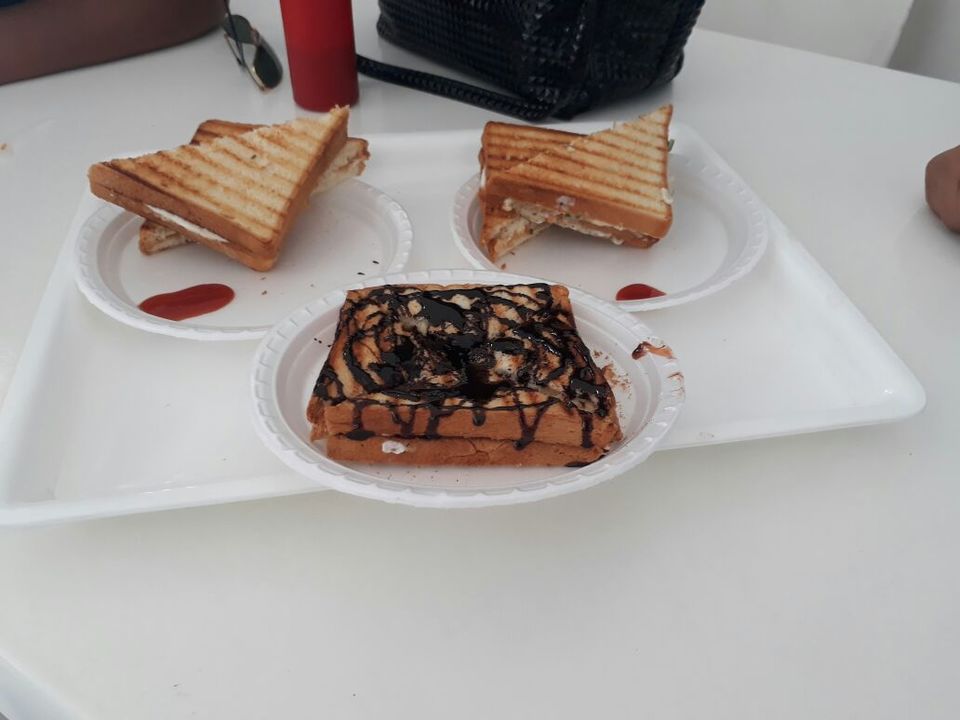 So, with Jai Vilas Palace, our short trip to Gwalior ended we then moved to Khajuraho