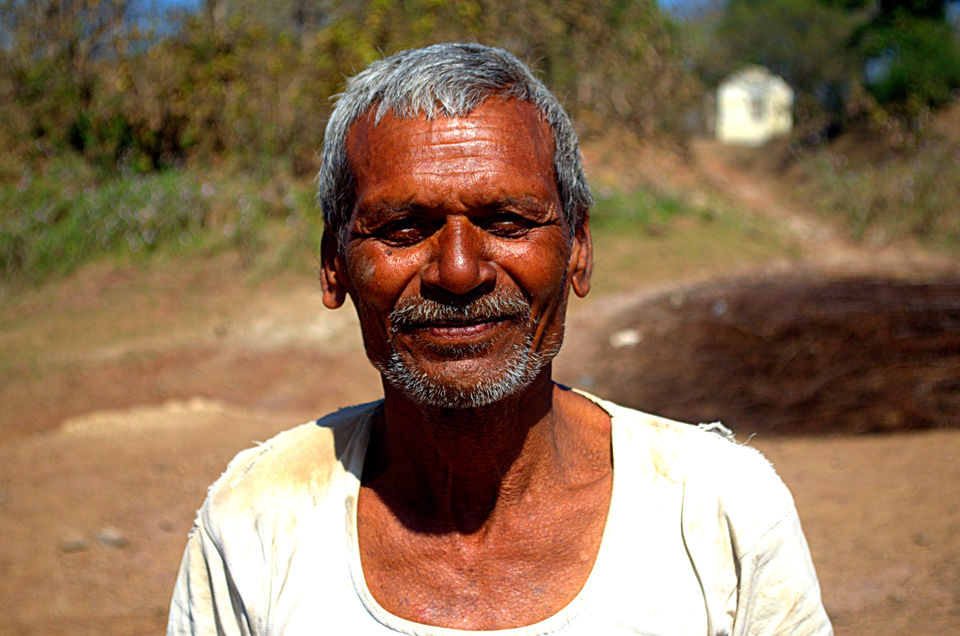 To put forward the interesting lives of the villagers in front of urban population and break stereotypes, I have started a project called Portraitic Conversations displaying portraits of some people, with the conversations that I have with them. As I travel around the villages around India, I will be regularly posting portraits of some interesting people I meet during my journey and the conversation that I have with them.
Following one is with Lakhan Singh who lives in a village located near to buffer zone of Satpura Tiger Reserve.
Anurodh Sachdeva – Namaste Kaka! How are you?
Lakhan Singh – I am all good.
A – For how many years have u been doing farming?
L – Almost 45 years. We reap Gram and Wheat.
A – What about your family?
L – I have 6 sons and 2 daughters, all are married. 4 of my sons moved to city to earn more money. No one wants to stay in Village.
A – How do you cook food? Do you have LPG supply at home?
L – We don't have LPG. We burn firewood to cook food.
A – You have enough cow-dung, so why don't you prepare Gobar Gas (Biogas)?
L – I did hear some plants were installed in nearby villages, but all failed since sufficient firewood is available in abundance in forest area.
A – Do you have a toilet at your home?
L – No, we defecate in open.
A – But government is providing prize money of INR 12,000 if you build toilets at your homes. Still you are reluctant about constructing it
L – What we will do with the toilets if we do not have enough water.