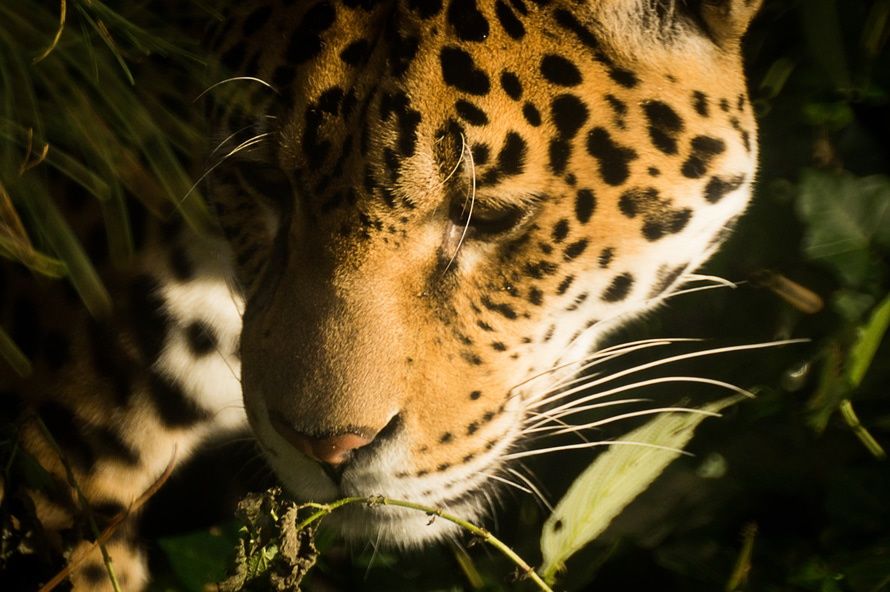 Out there in the wild, there are no ordinary moments. There is never nothing happening. The jungle is never silent. Within the quietest of moments, lingers a subtle but profound chaos. With every grazing rustle, every distant screech, each slither and every crunch. In the occasional growls and the constant chirping of birds who seem to never run out of things to say; the unceasing 'jungle-music' is a constant reminder that stillness is an illusion. And these sanctuaries in India prove exactly this!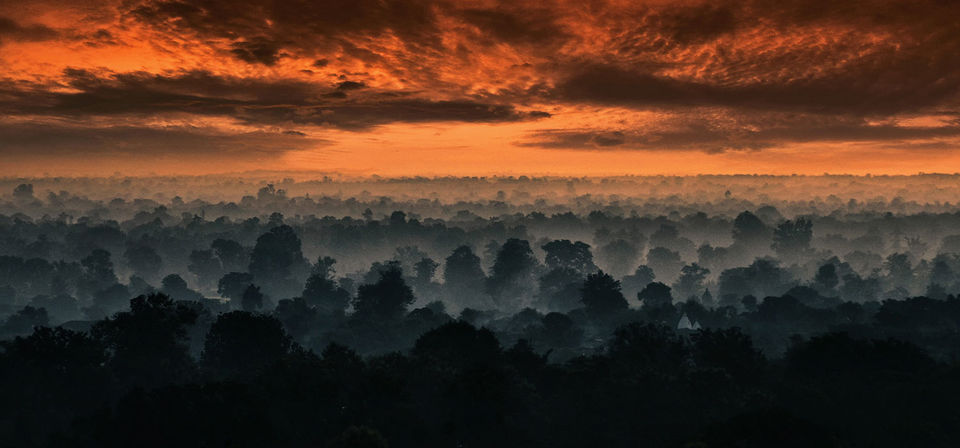 The magical wildlife sanctuaries in India
If you have never experienced the joy of waking up to the music of the jungle, you are in for a real treat. India is home to 515 wildlife reserves, which are home to some of the planet's most beautiful and revered beings. Among the most celebrated of these magnificent creatures is the Bengal tiger.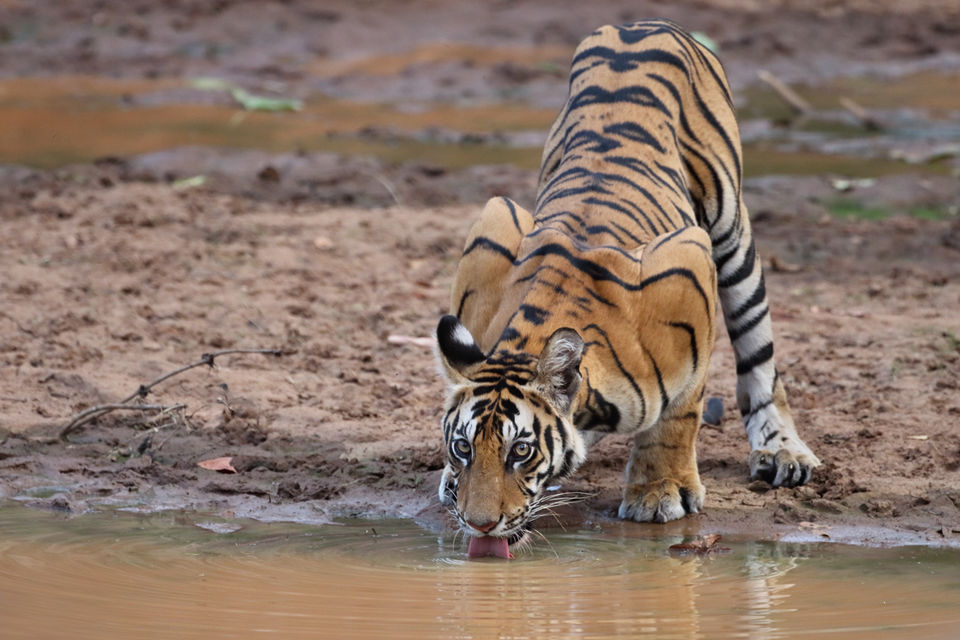 India's wild forests are currently home to an estimated 2,226 Bengal tigers, protected within 49 tiger reserves spread throughout the country. The sanctuaries in India like Jim Corbett and Ranthambore remain some of India's most popular tiger-sighting retreats, but if you are looking to go deeper into the wilderness, here are some of India's finest off-beat jungle adventures for a chance to spot a tiger in the wild.
Hidden deep within the heart of India, Kanha is among India's most secluded forest escapes. Towering Sal trees dominate the deciduous landscape and expansive meadows provide a brilliant vista into the movement of herds of deer and antelope that roam these lands.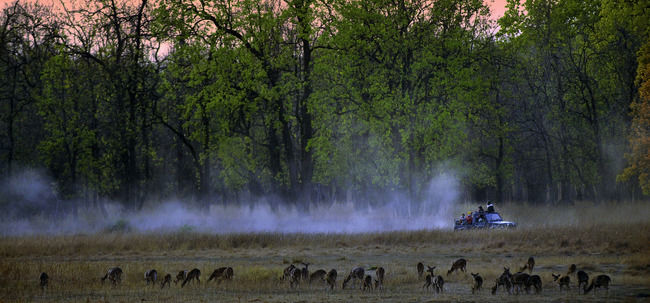 Nestled within the tall trees, is the perfect place to wake up to the beauty of Kanha. Kanha Earth Lodge is a picture of tranquility, complete with eco-friendly, low-impact cottages, constructed with locally-sourced stone and waste wood.
Just imagine waking up to this.
Emphasis on Sustainability
The lodge also organises tours to Gond tribal villages, which have inspired the vernacular architecture of the cottages in the Kanha Earth Lodge. Go on a guided evening walks, followed by dinner prepared with produce from their very own kitchen garden to indulge in a low-impact jungle experience.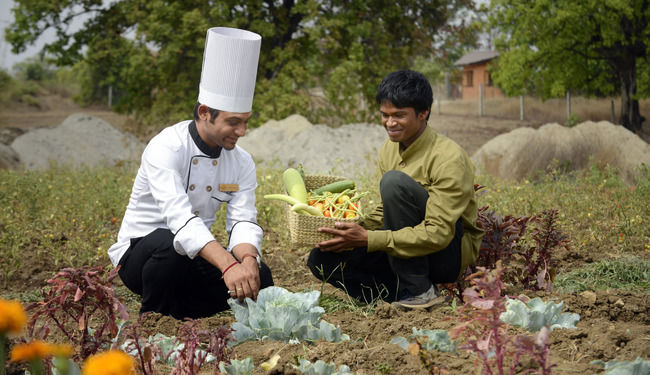 Walking in the footsteps of tigers
Much of the experience of tracking a tiger is meditative, aware but unthinking that you are trespassing their territory. Expert naturalists at the Kanha Earth Lodge, lead walking safaris into the forest, where you can get deep under the skin of the jungle, under the guidance of experts who've spent years uncovering the mysteries of Kanha.
Best time to spot tigers at Kanha National Park: May to July are the best months for spotting wildlife, but the weather can get quite hot and humid. October to March are more pleasant, although early mornings can get chilly and the grass can often get covered by frost overnight.
Other wildlife attractions: Tiger, Leopard, Sloth Bear, Four Horned Antelope, Wild Dogs, Gaur, Rufous Bellied Eagle, Red Headed Vulture, Black Stork
How to reach: The city nearest to Kanha National Park is Jabalpur (176 km), which is well connected by road to all major cities. Flight: The closest airports are in Jabalpur and Raipur (225 km), which have frequent connectivity to major airports. Rail: The closest train station is in Jabalpur, with good connectivity to all major transport hubs.
The bloodline of a massive rainforest, River Denwa simmers with the adventures bustling vividly along its backwaters. The fascinatingly rugged landscape is carved by the bubbling rivulets and waterfalls, hidden within its deep valleys and sandstone ridges.
Best time to spot tigers in Satpura National Park: April to June is the best time to visit for spotting wildlife in the Satpuras. However, the weather is the most pleasant in the months of October to February.
Other Wildlife Attractions: Sloth Bear, Leopard, Malabar Pied Hornbill, Indian Eagle Owl
How to reach: Satpura National Park is well-connected to all major cities in the country, and is equidistant from both Delhi and Mumbai, by road. Flight: The nearest city and airport is Bhopal (176 km), with daily flights from all major airports. Rail: The nearest railway station is in Itarsi (70 km) with regular connectivity from all major transport hubs.
Few things speak to our inner child like an image of a treehouse in absolute wilderness. Fulfil your dream of a treehouse adventure, in a forest teeming with leopards, tigers and creatures of the wild that prowl the forest as you lounge in your very own treehouse.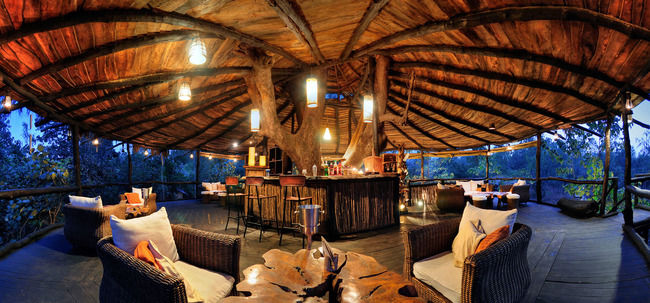 Crafted to blend within the untamed surroundings, there are five tree houses at the Tree House Hideaway in the Bandhavgarh Tiger Reserve, each perched on a different kind of indigenous tree – Mahua, Tendu, Peepal, Banyan and Palash. Sustainably operated by knowledgable local staff, these luxury lodges that seem to blend seamlessly within forest, are an experience in their own right.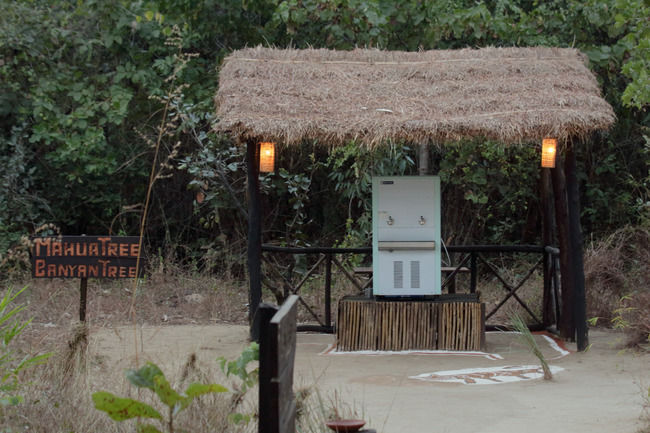 From sunset walks to starlit bush dinners by the waterside, everything here feels like a fantasy come to life.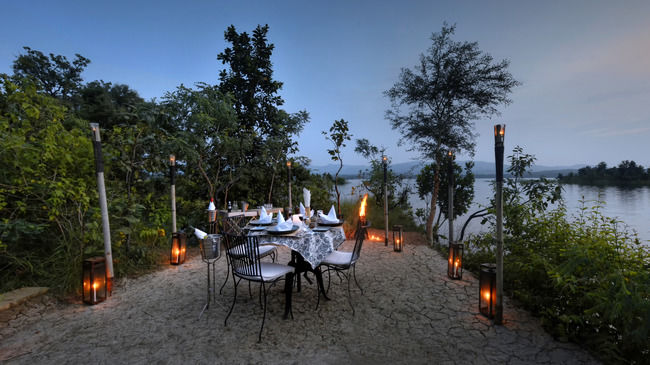 Tiger safaris in Bandhavgarh
The Tree House Hideaway organises tailored wildlife safaris guided by experienced, multilingual naturalists and rangers. With the highest concentration of tigers in India, Bandhavgarh offers the best odds for tiger sighting in the country.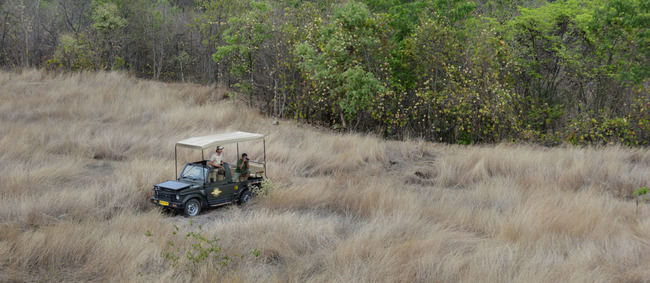 Best time to spot tigers in Bandhavgarh: The months between November to February are excellent for visiting Bandhavgarh National Park for a lush post-monsoon experience. For tiger-sighting however, odds are better between March to May, when the vegetation has dried up, revealing the big cats lurking within.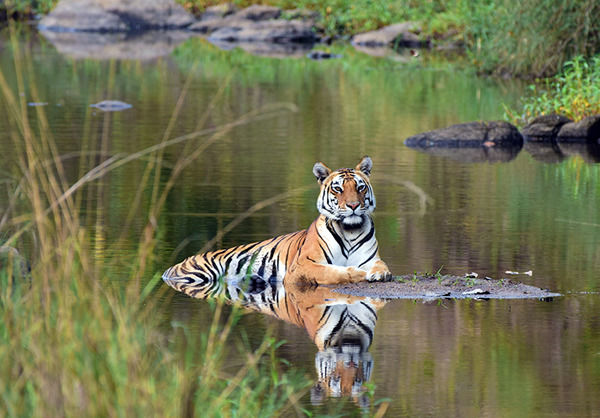 Other wildlife attractions: Leopard, Sloth Bear, Jungle Cat, Asian Paradise Flycatcher, Black-Naped Monarch, Common Rosefinch
How to reach: Bandhavgarh Tiger Reserve is located 34 km from Umaria in the heart of Madhya Pradesh. It is 880 km (10 hours) away from Delhi. Flights: The nearest airport is in Jabalpur (4 hrs away). There are also daily flights from Delhi and Mumbai to Khajuraho, which is 5 to 6 hours away from Bandhavgarh. Rail: For trains from Delhi, the nearest railway station is in Umaria (34 km). From Mumbai, Katni (70 km) is the closest station.
The inspiration for the famed adventures of Mowgli and his jungle friends, Pench National Park is one of India's best kept secrets. Despite being immortalised in literature, Pench has avoided the clutter of tourists that flock to Jim Corbett and Ranthambore instead.
The Pench reserve thrives alongside settled villages, which dot the interiors and the periphery of the reserve. The unique integration of human life within untamed, pristine wilderness lends to the fantasy of exploring the world imagined by Kipling's masterpiece.
Best time to spot tigers at Pench National Park: February to June are the best times to spot tigers in Pench, however the weather is much more agreeable in the months of October to March. The reserve is closed to visitors during the rainy season.
How to reach: The nearest city to Pench National Park is Jabalpur (190 km). Flight: The closest airports are in Jabalpur and Nagpur (150 km), which have frequent connectivity to all metros. Rail: The closest train station is in Nagpur, which is easily accessible from all major transport hubs.