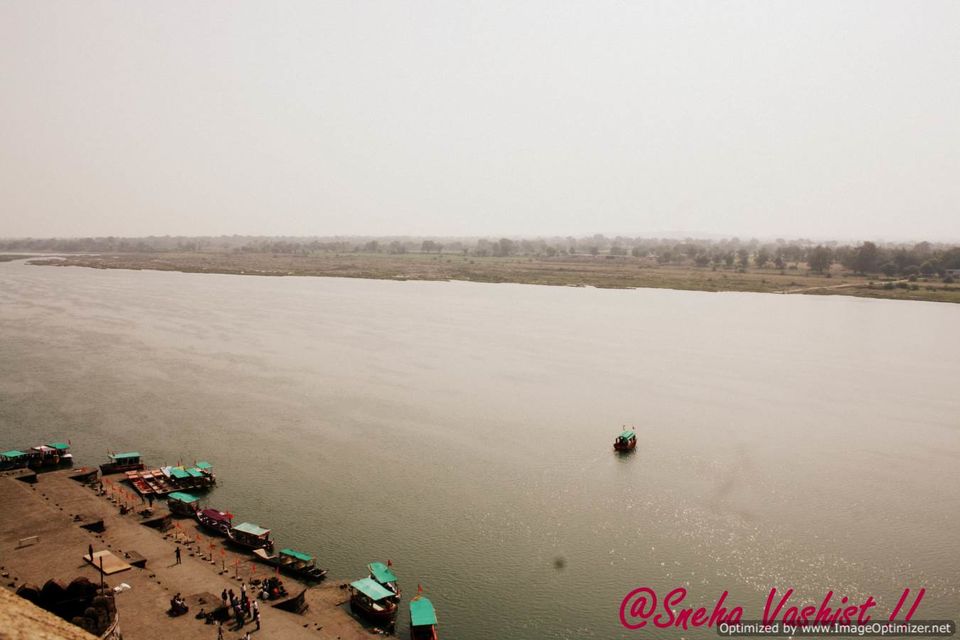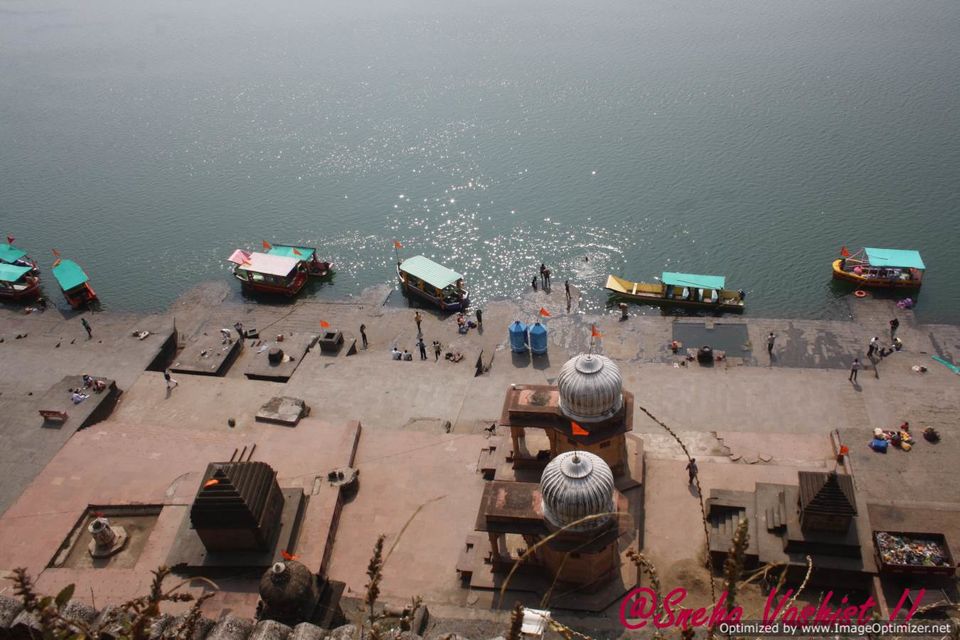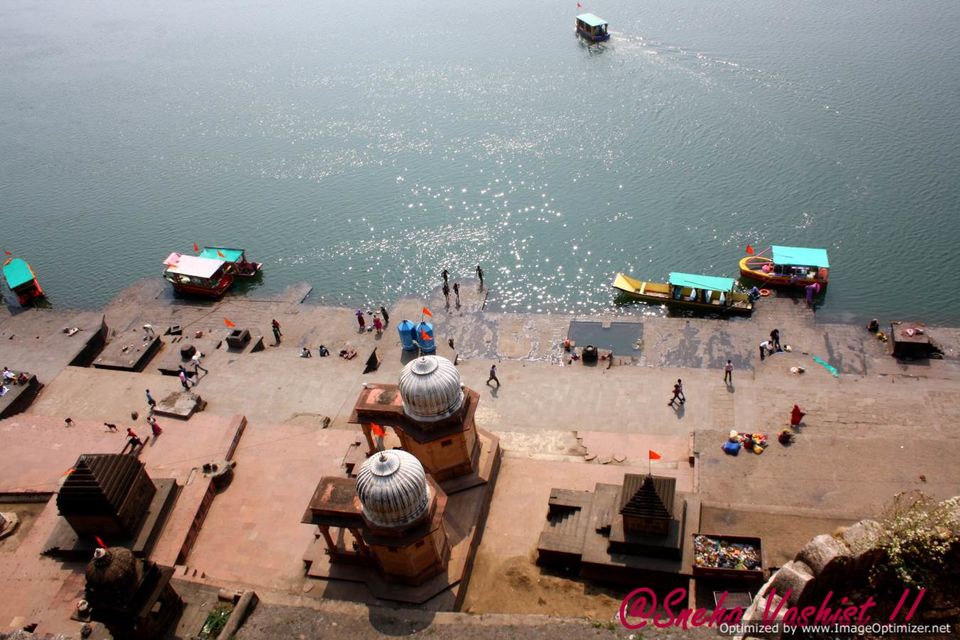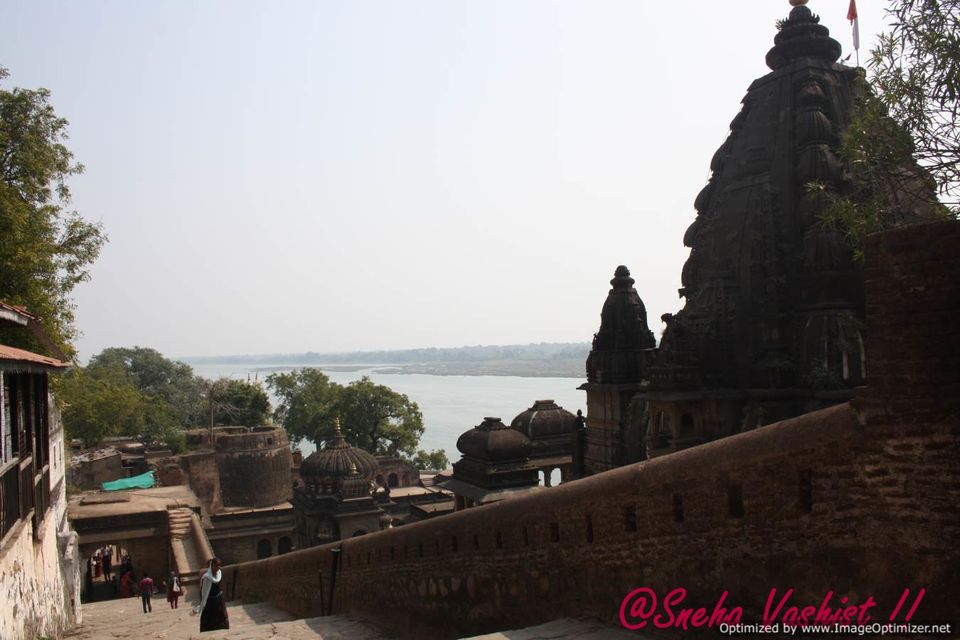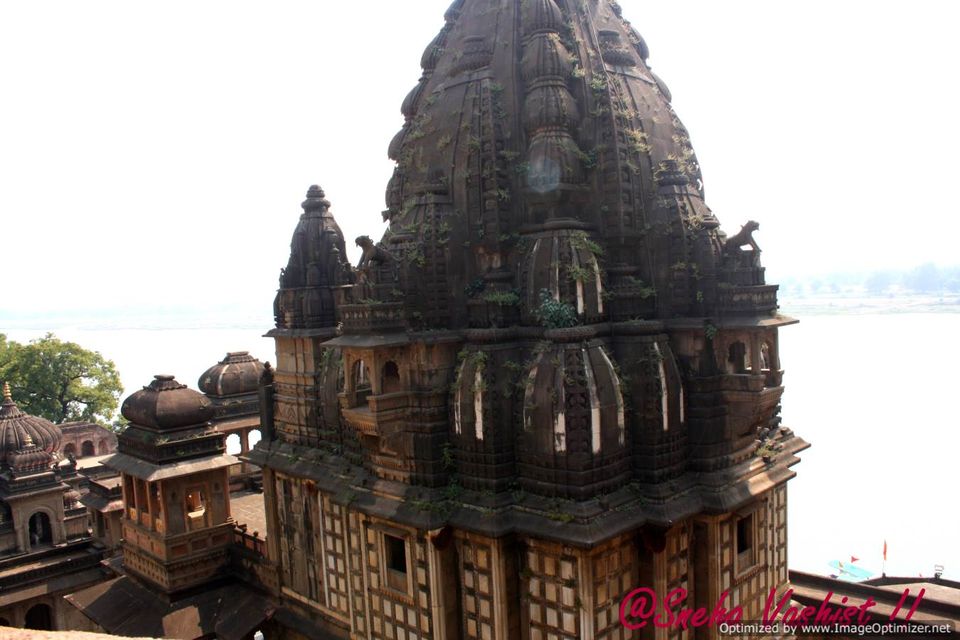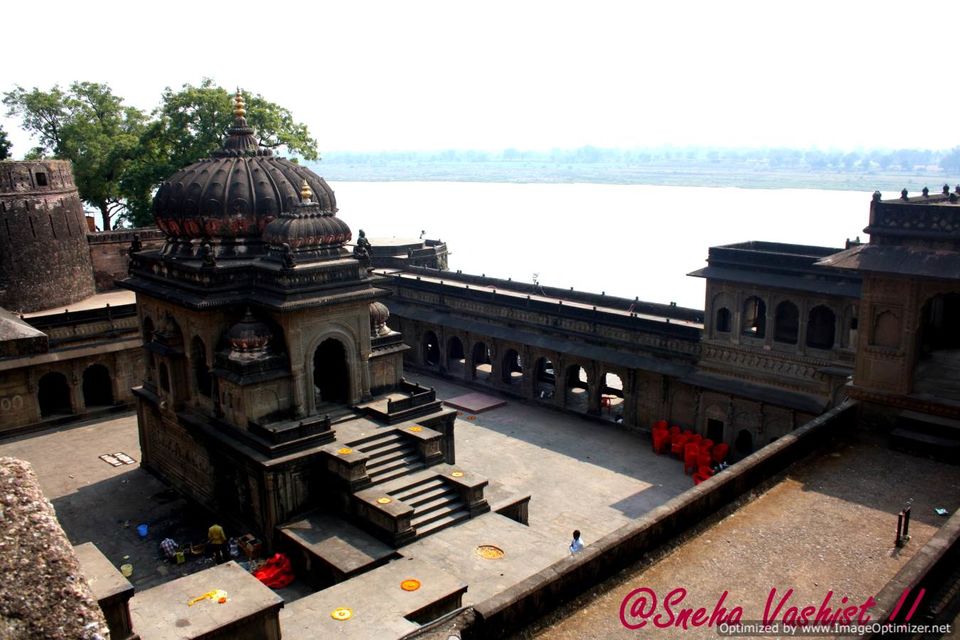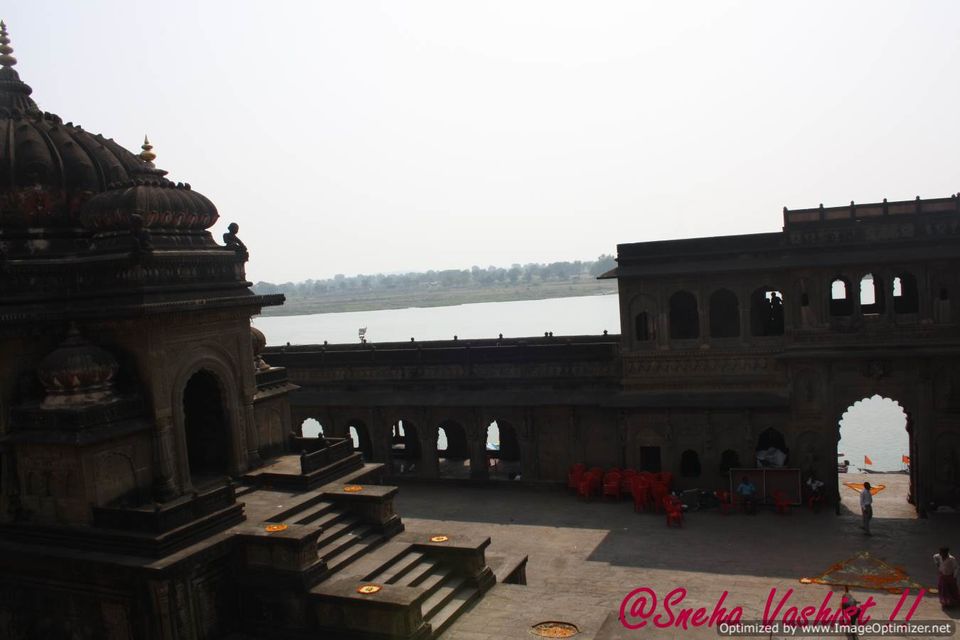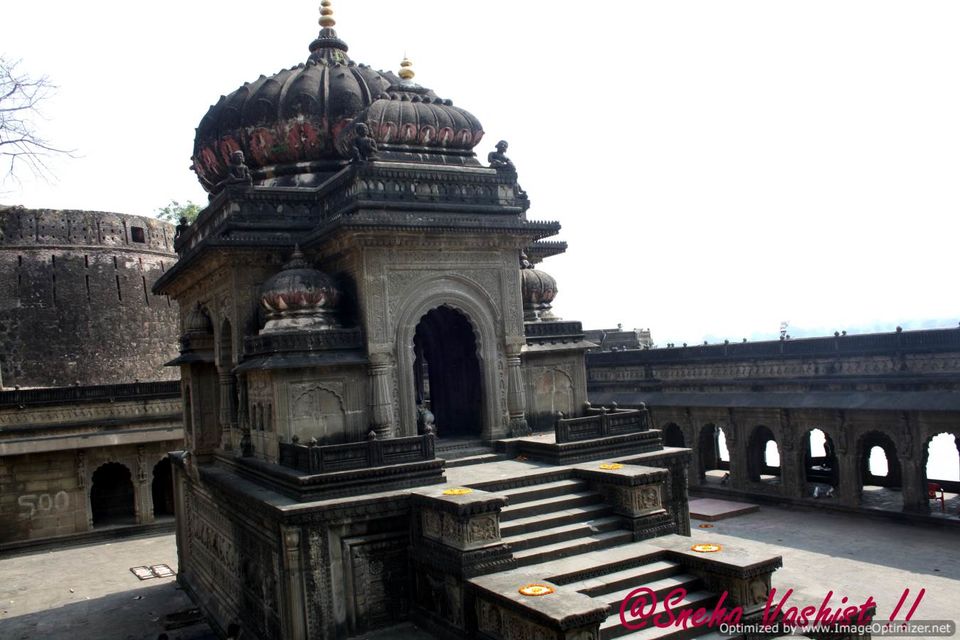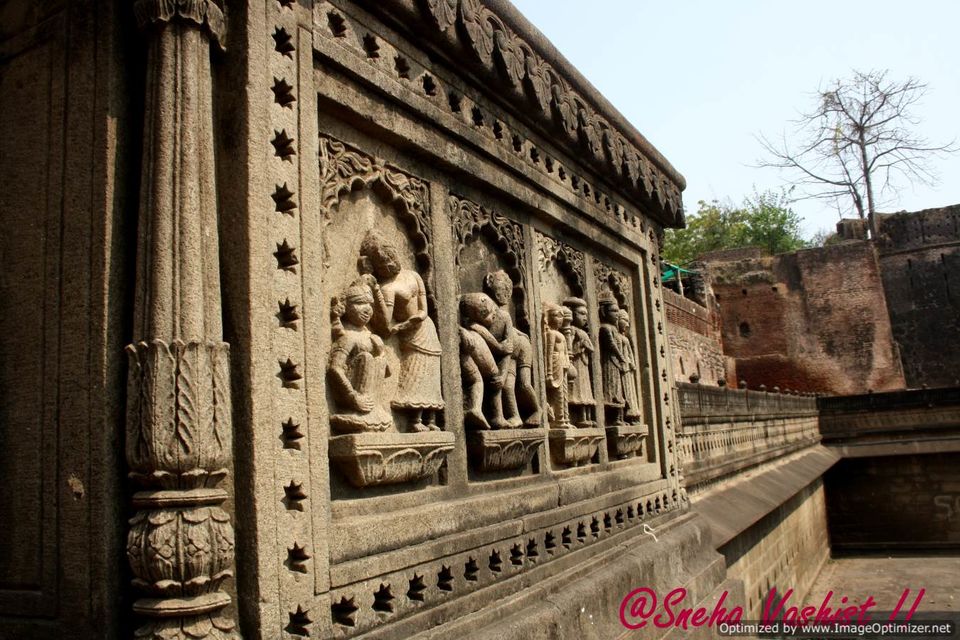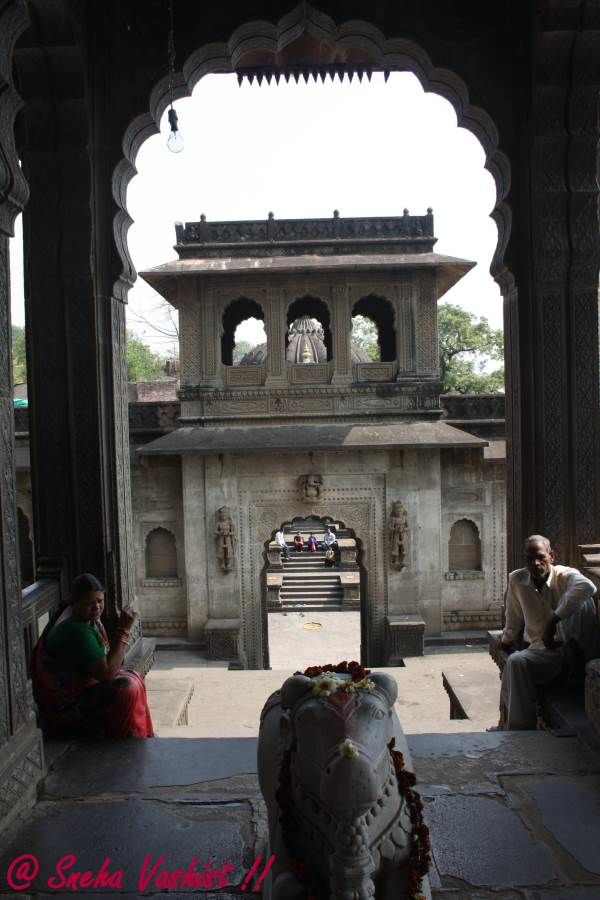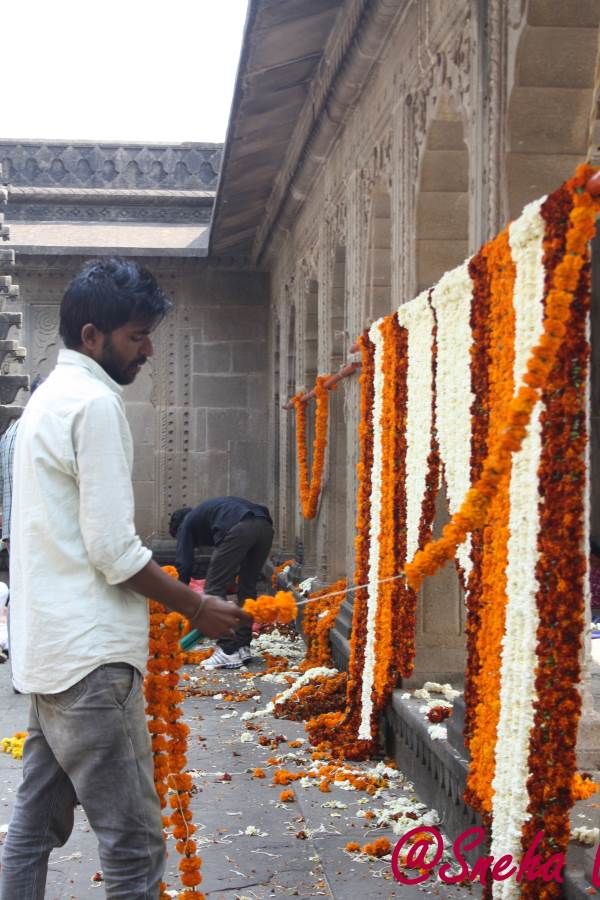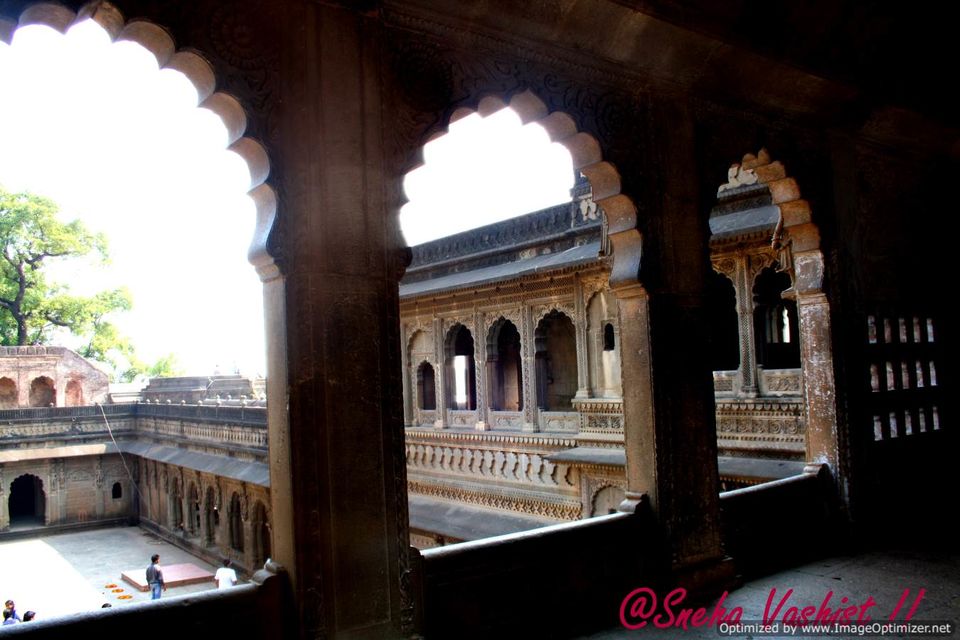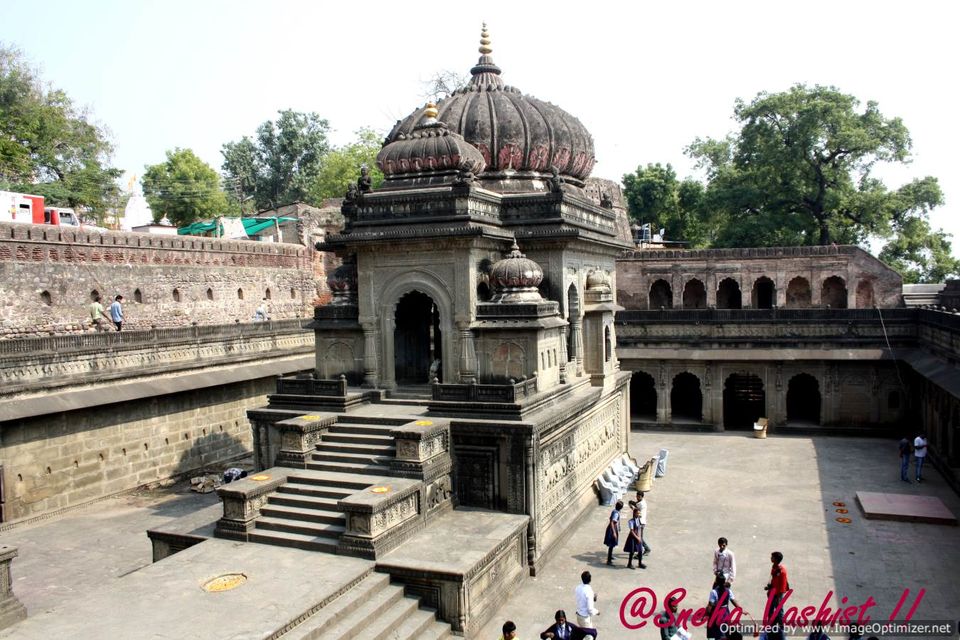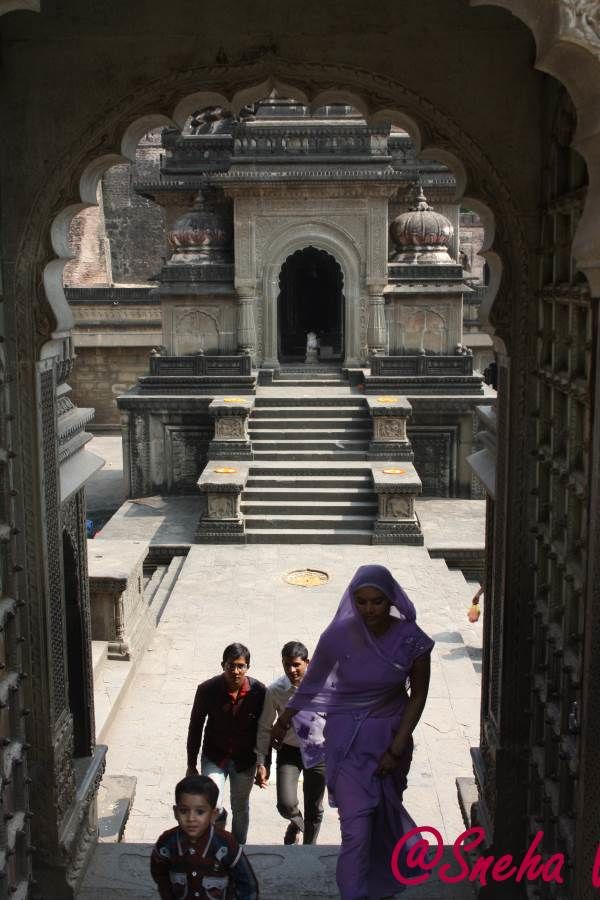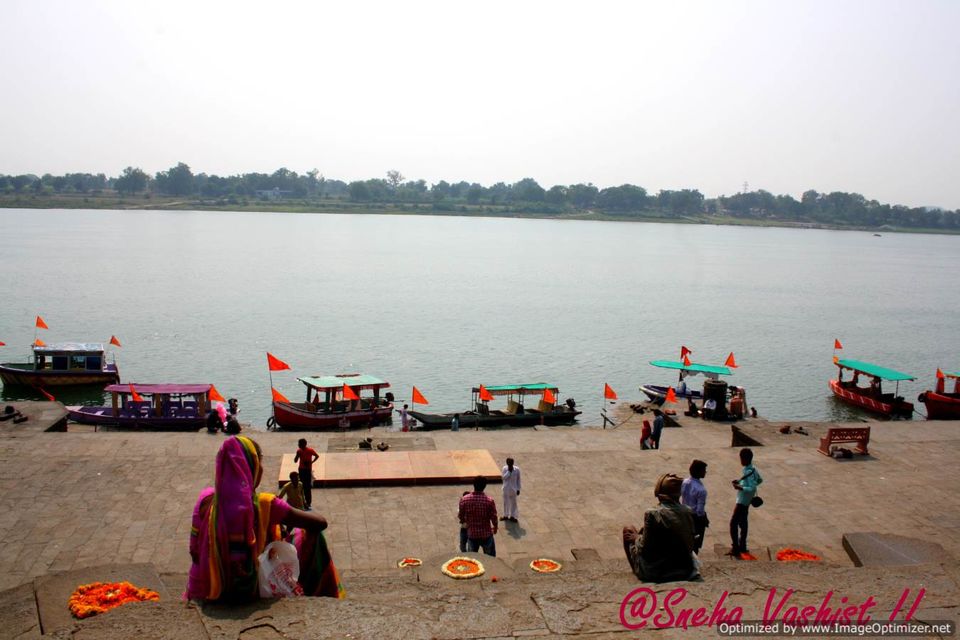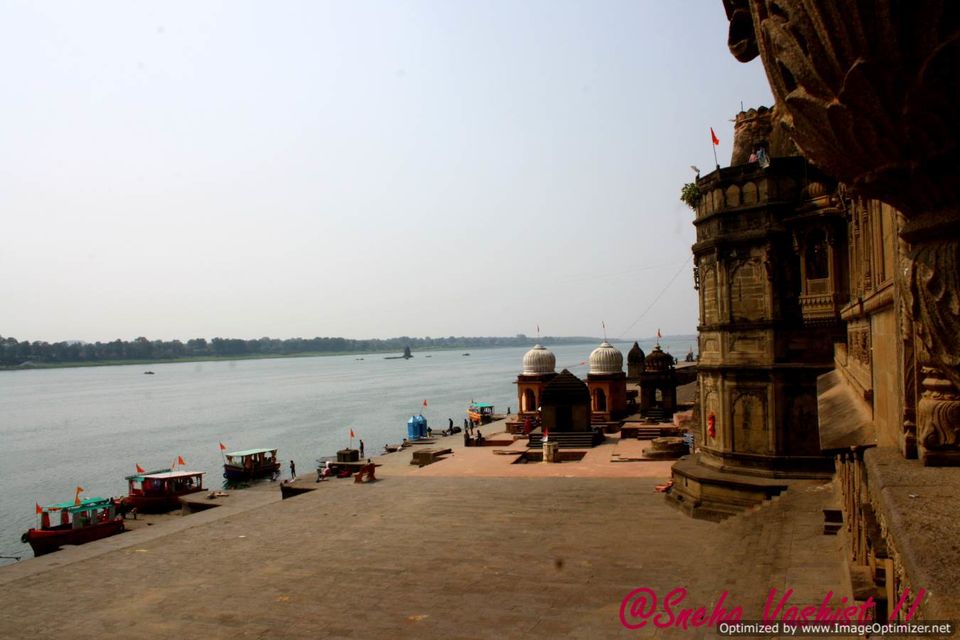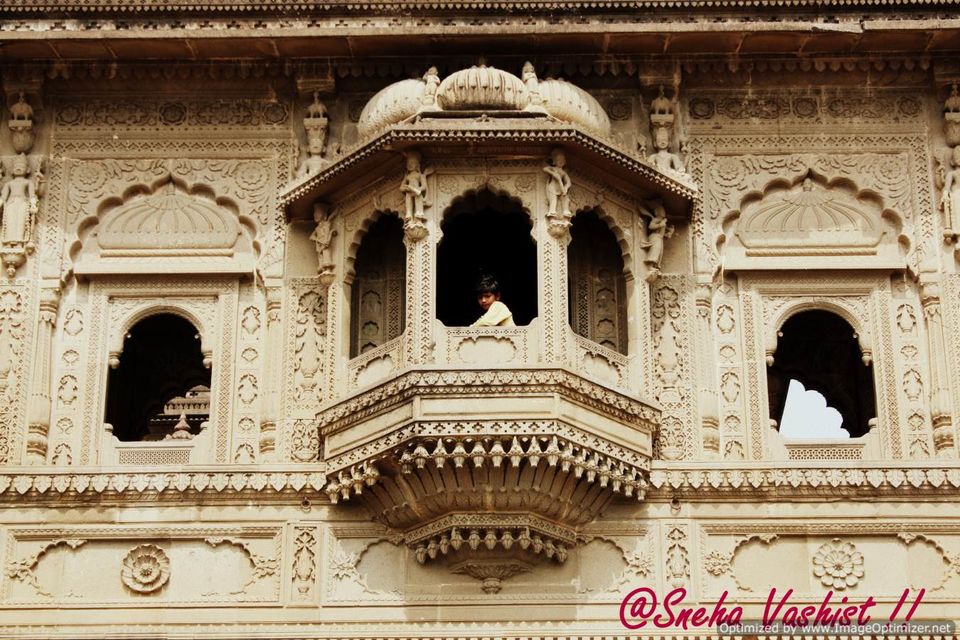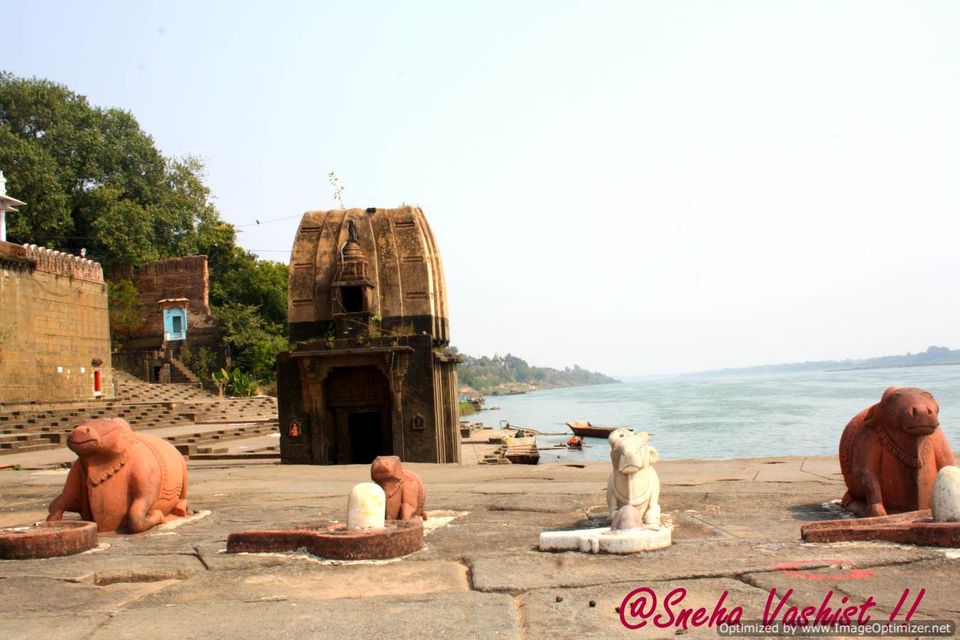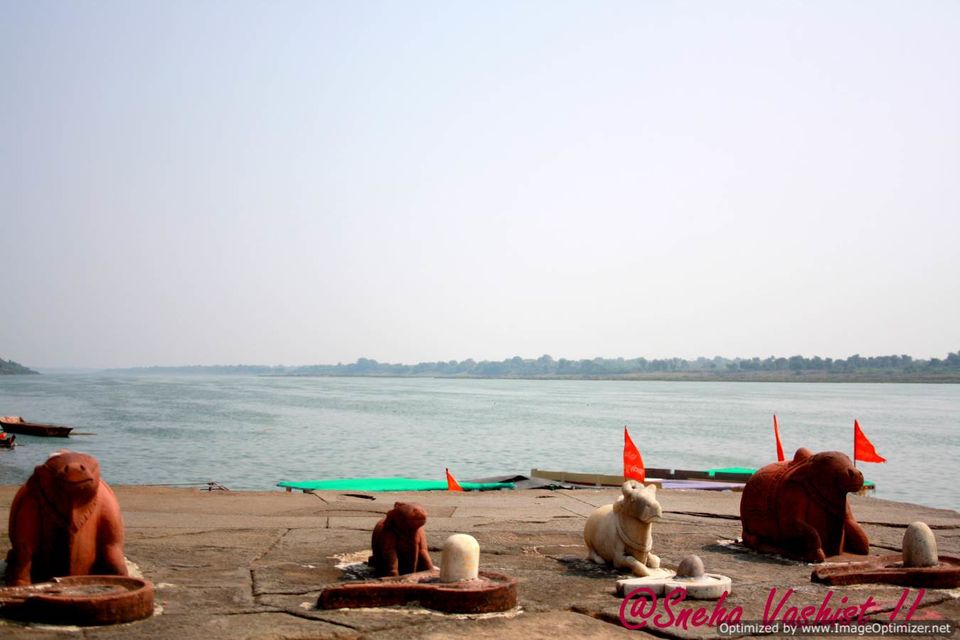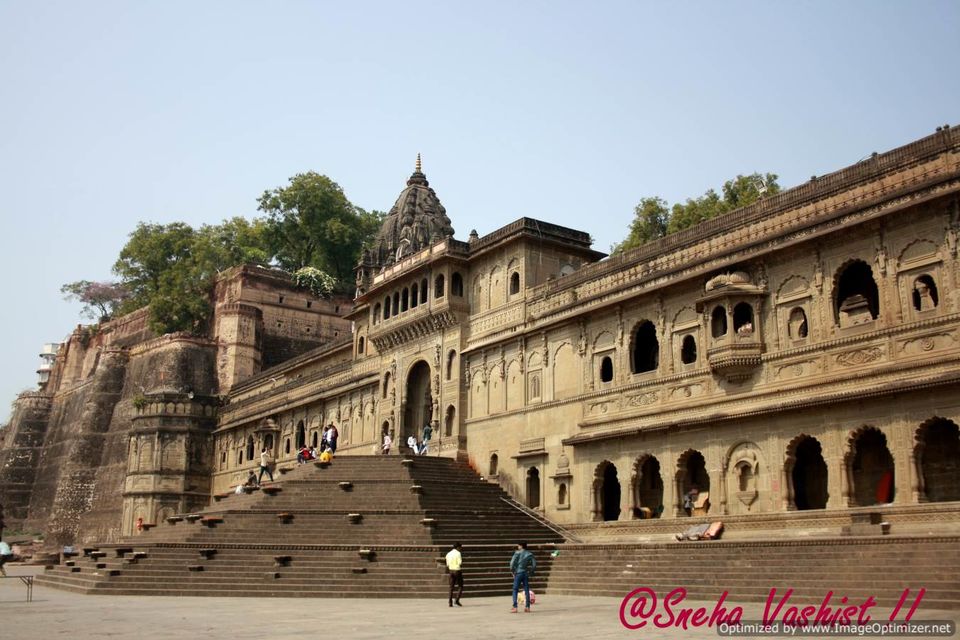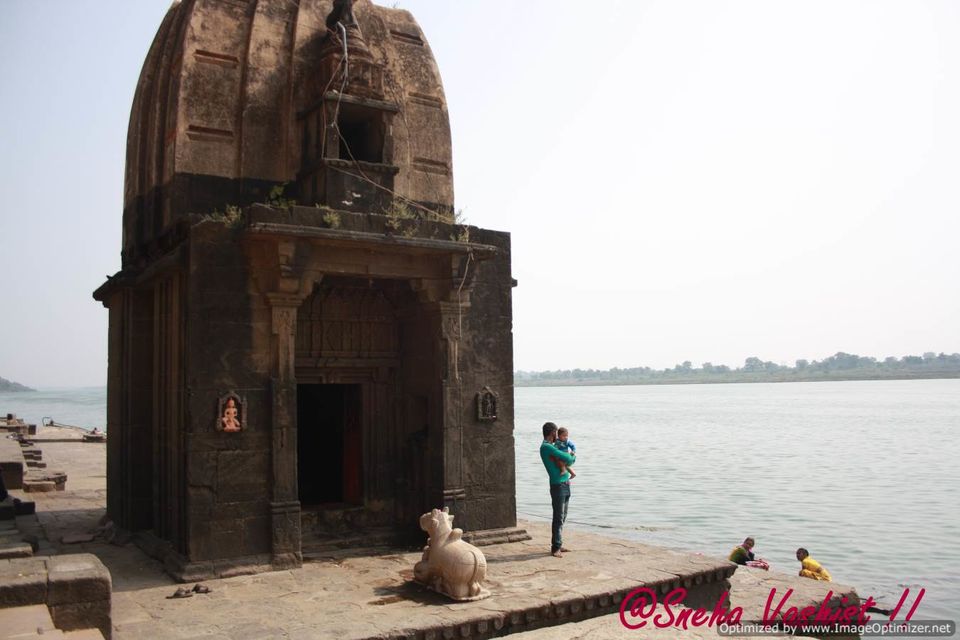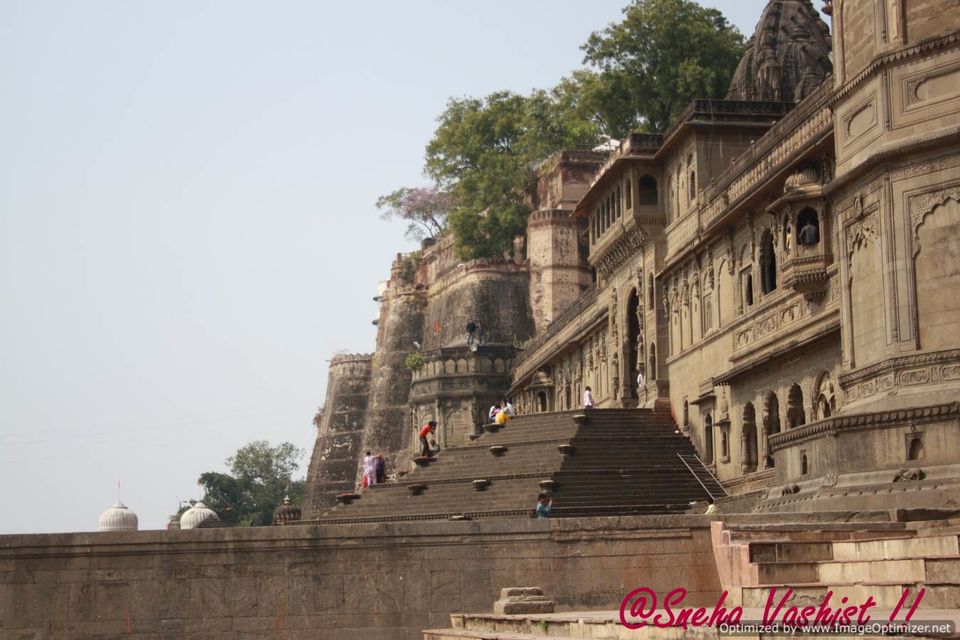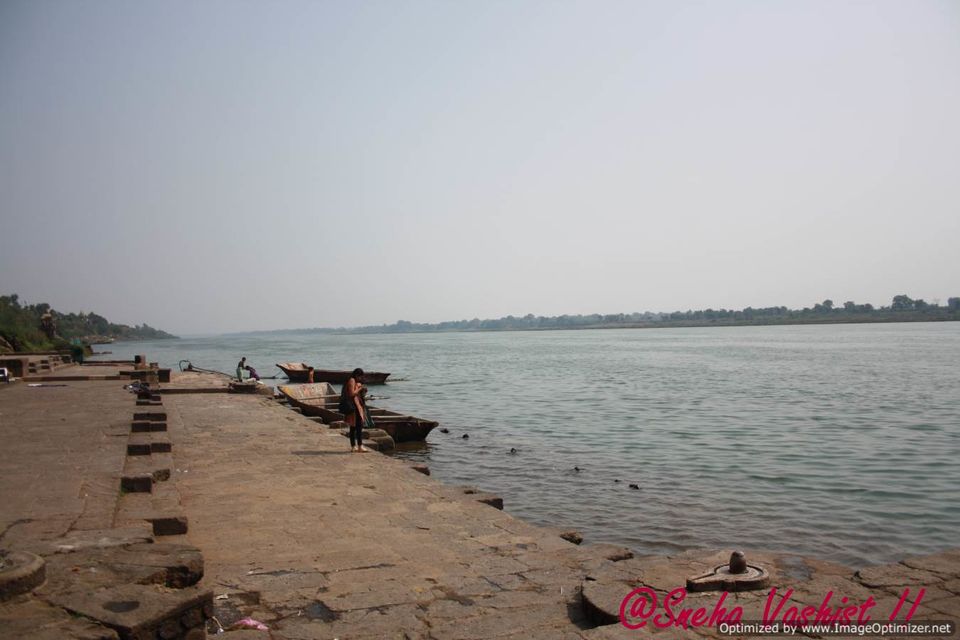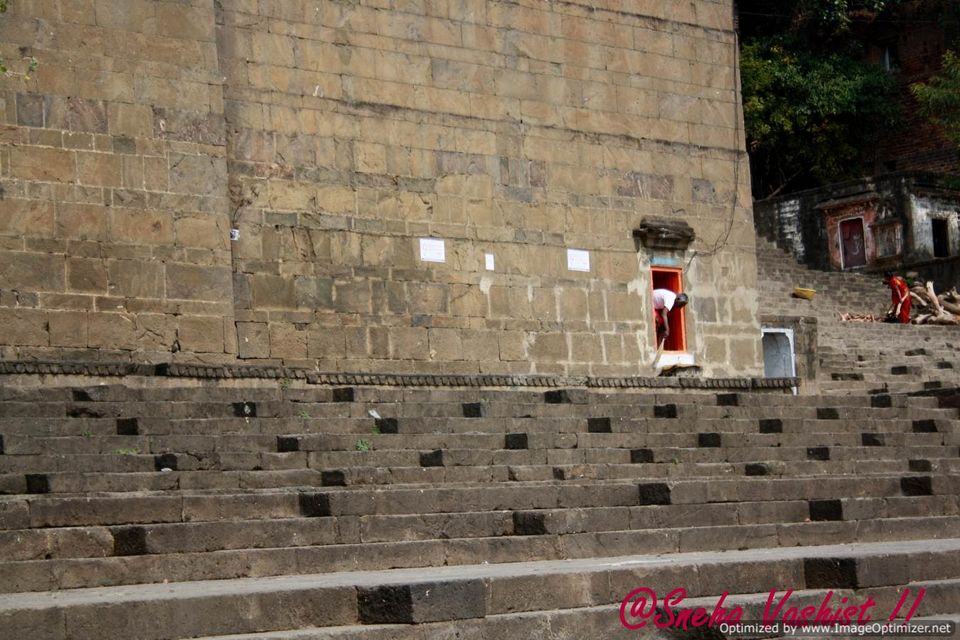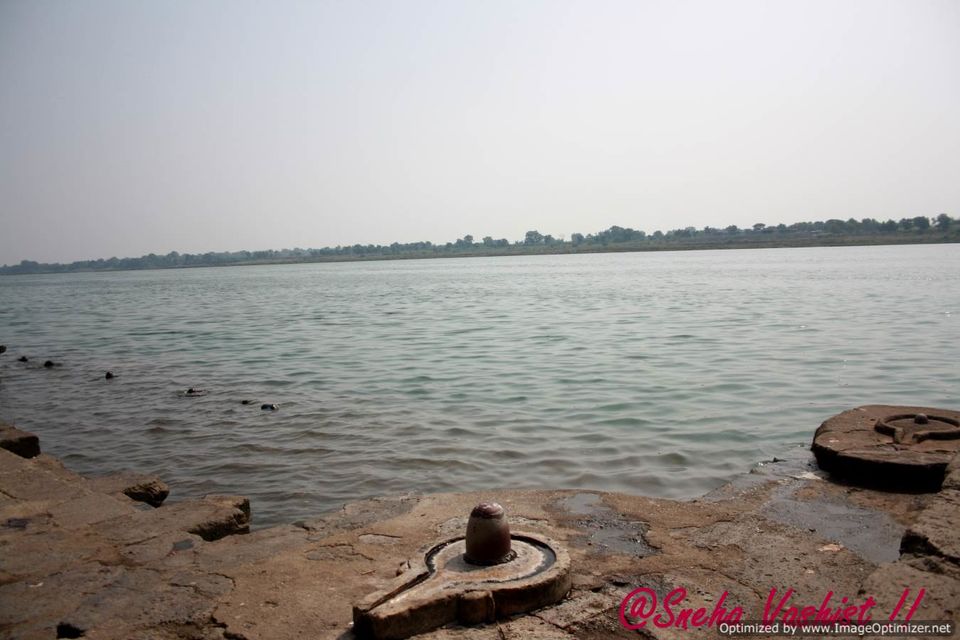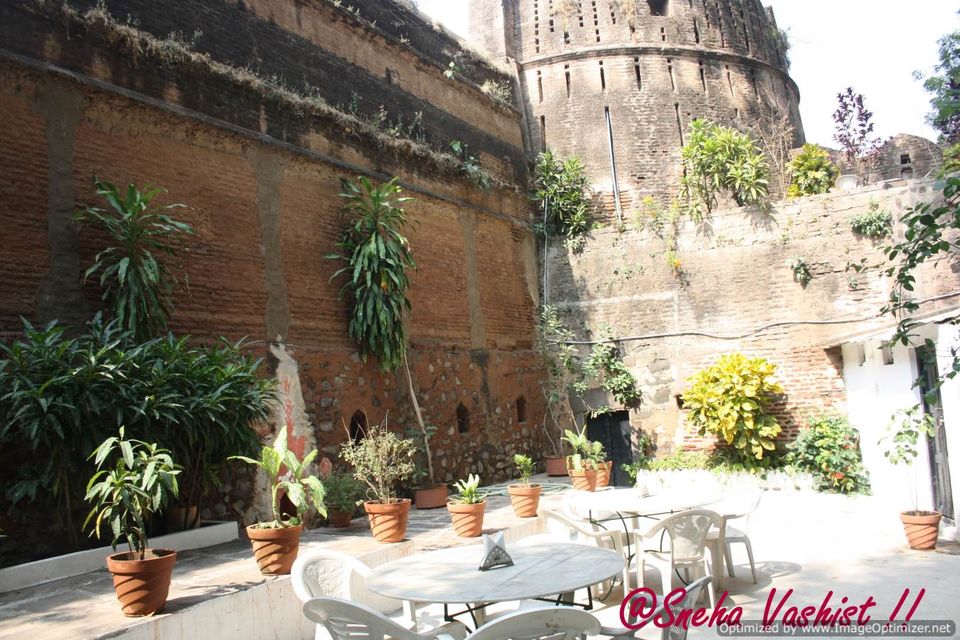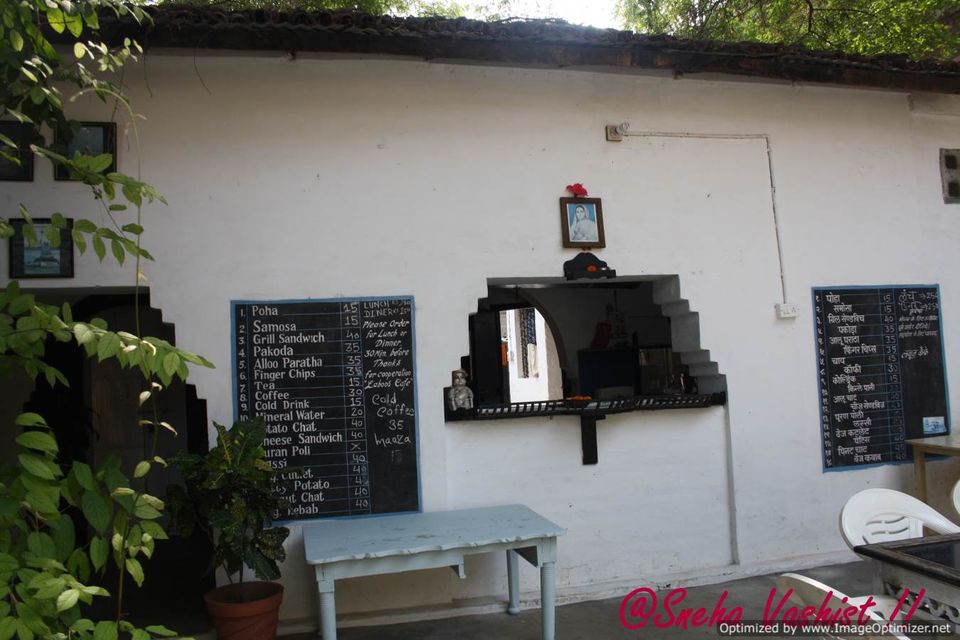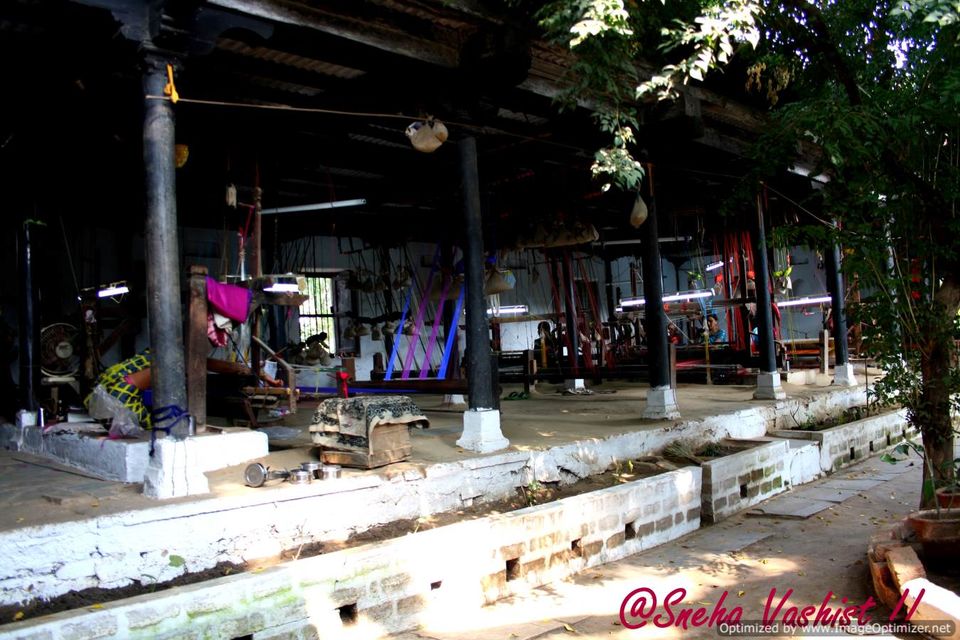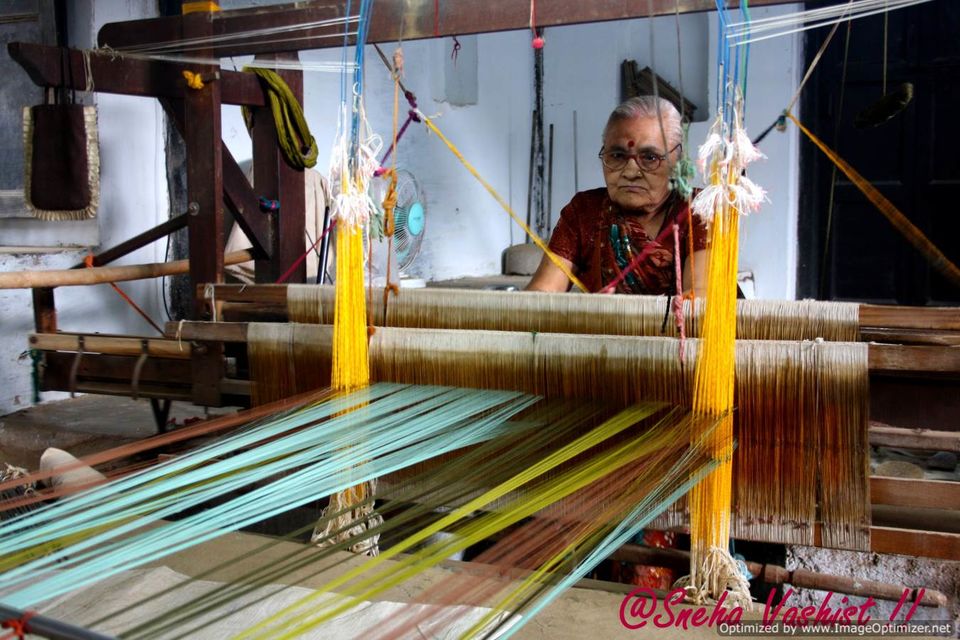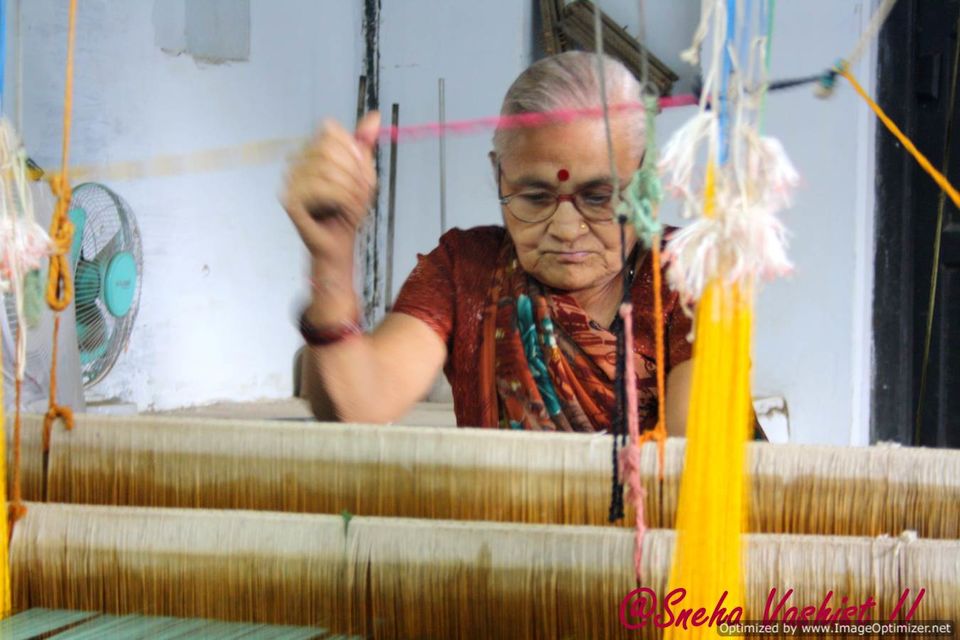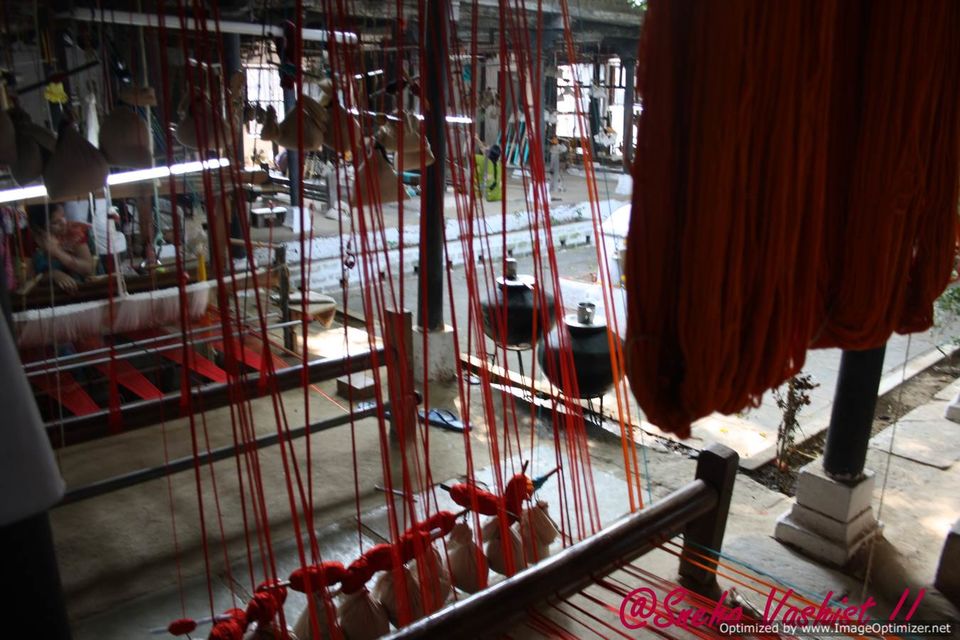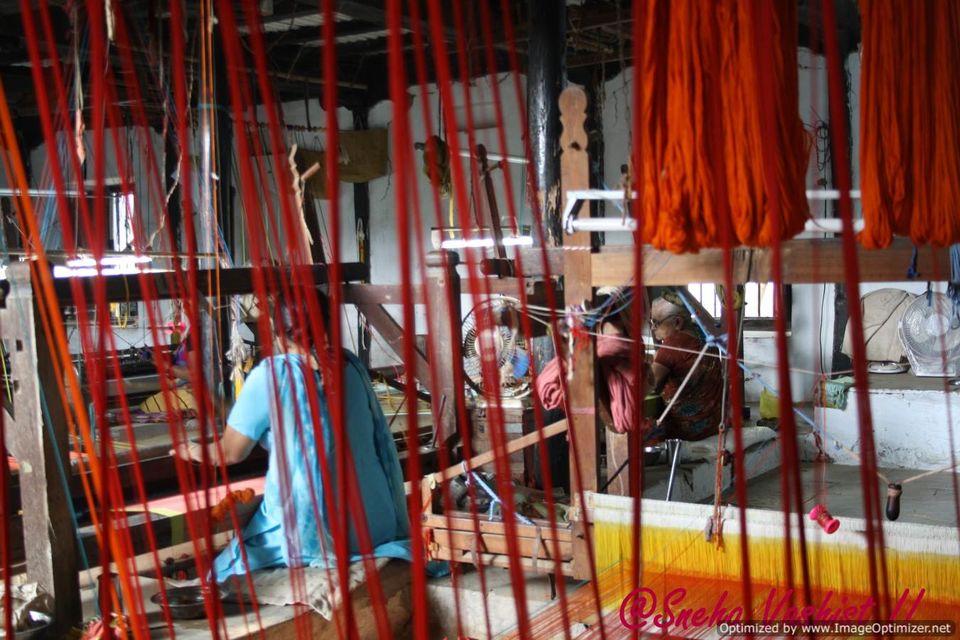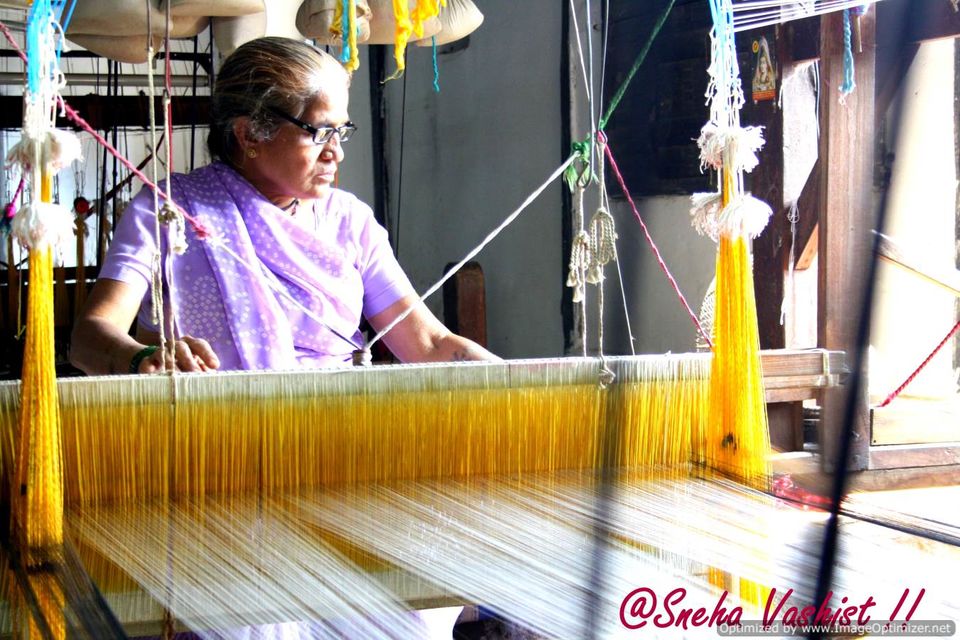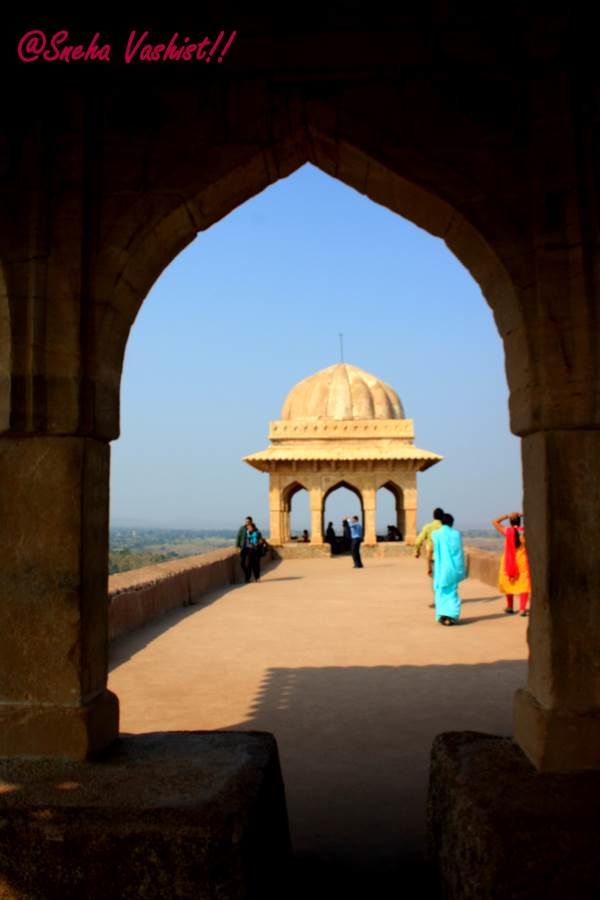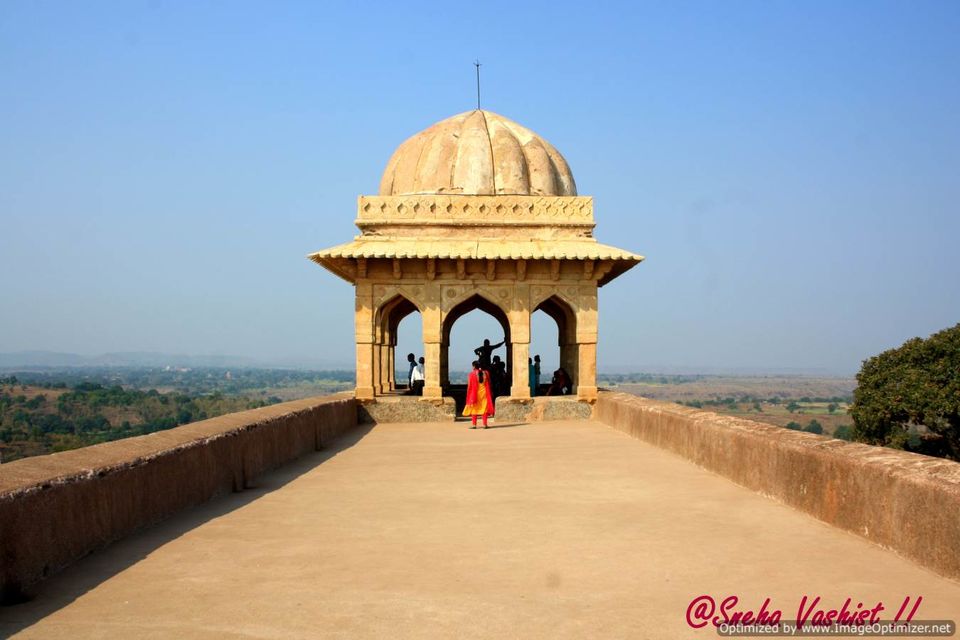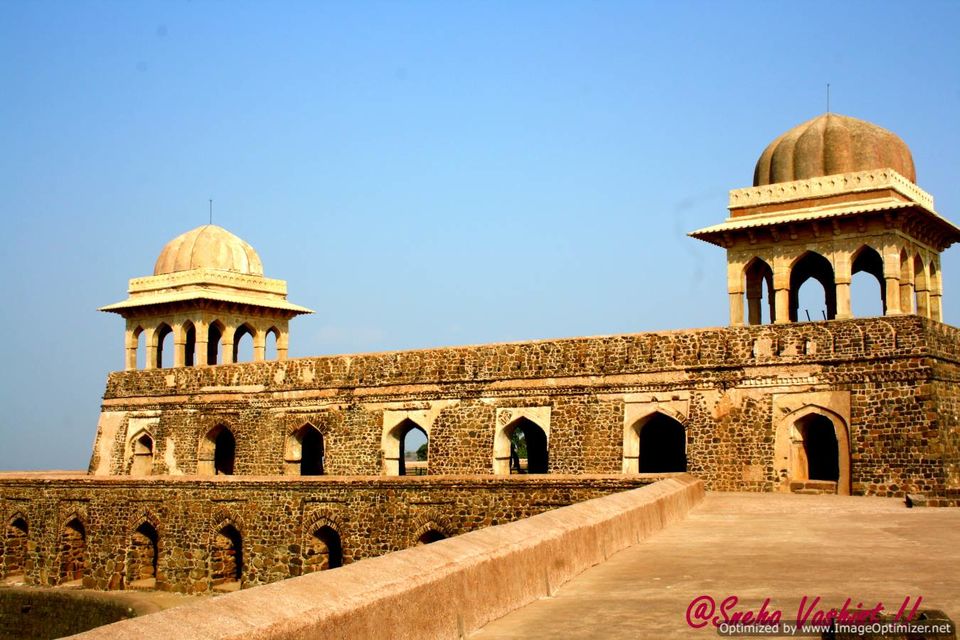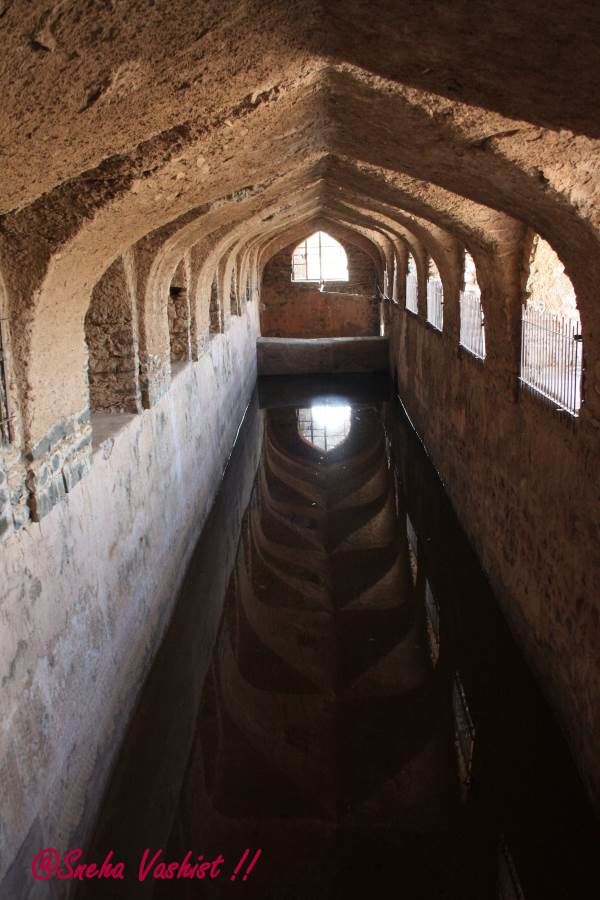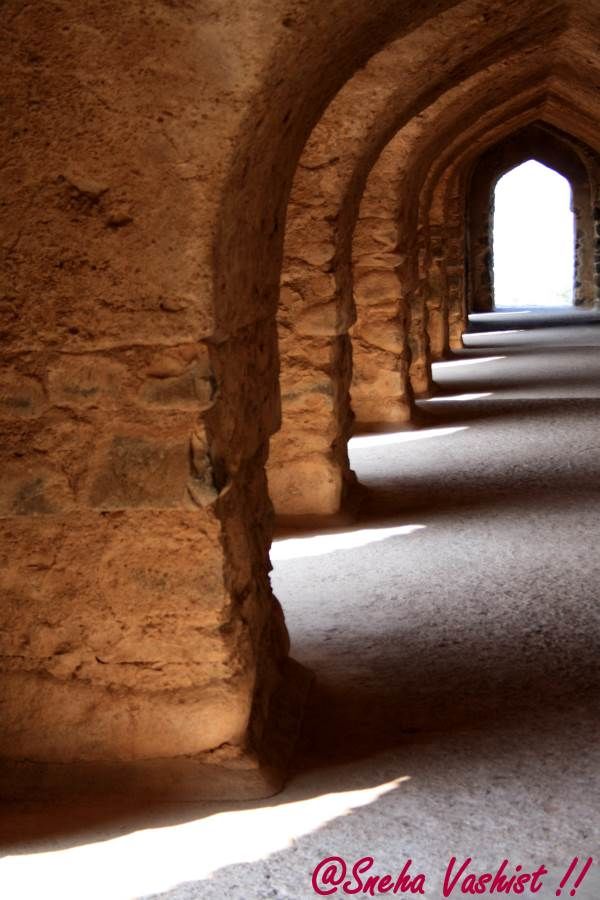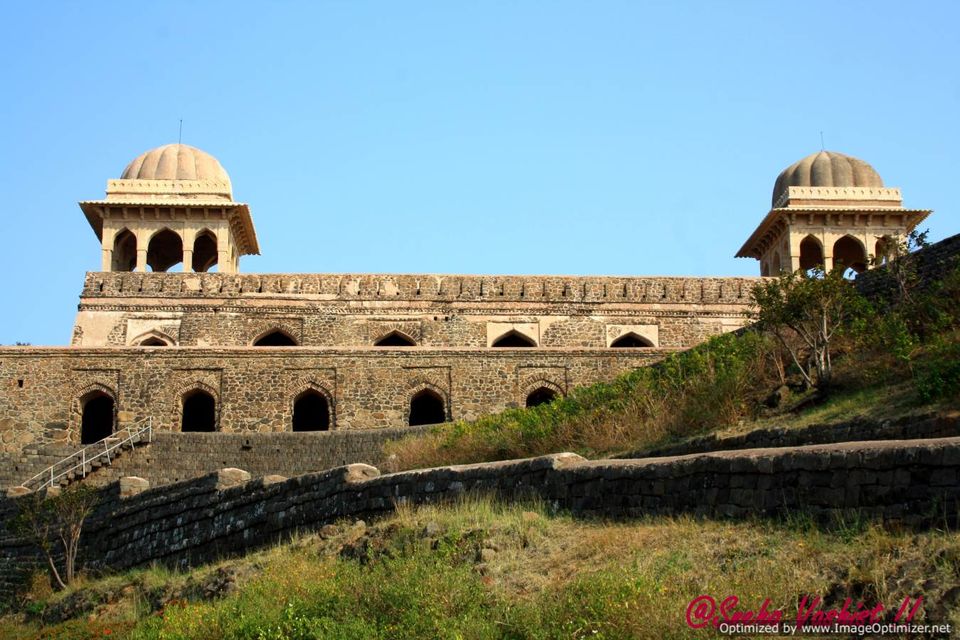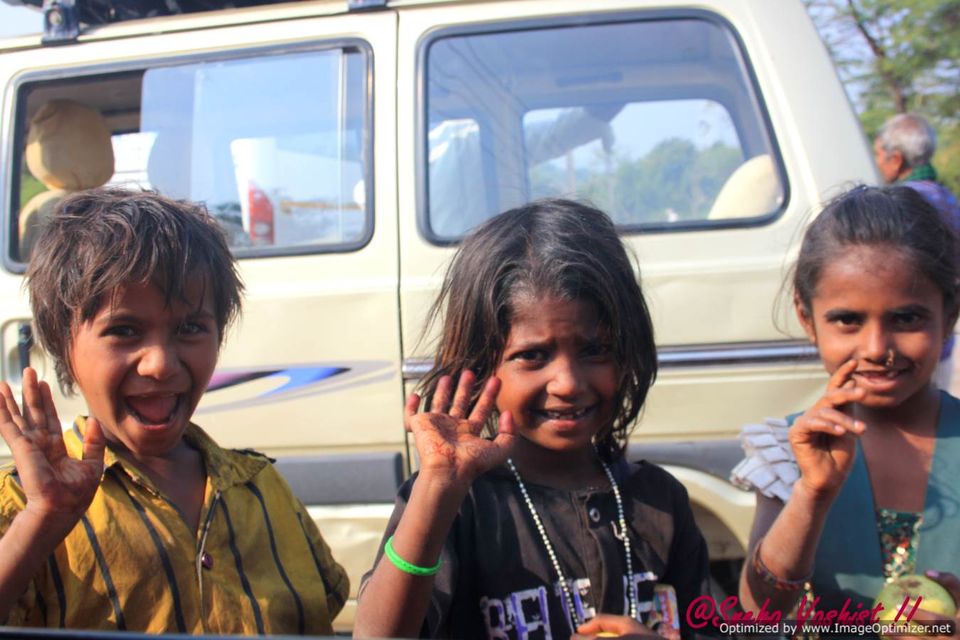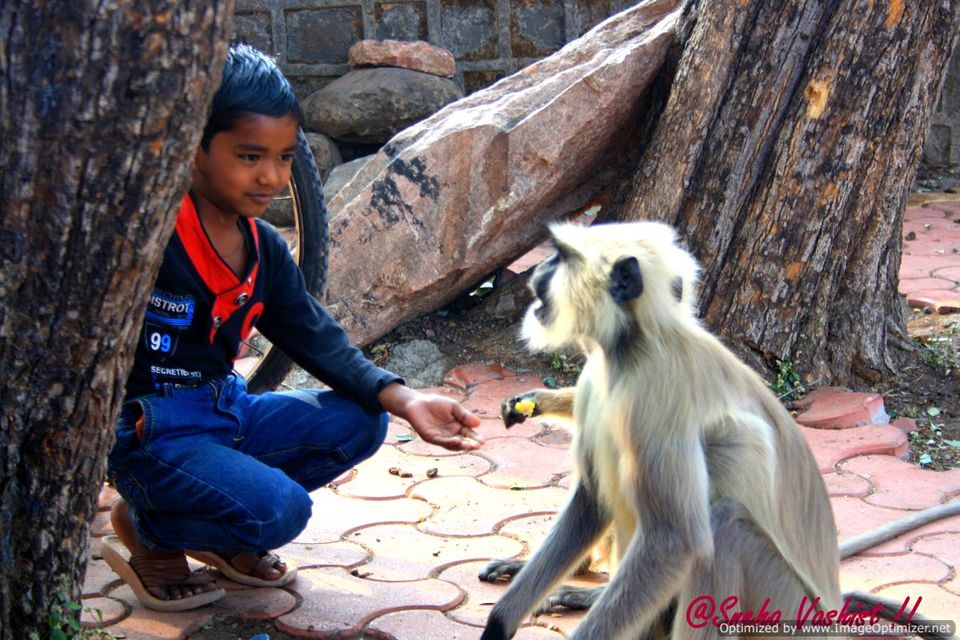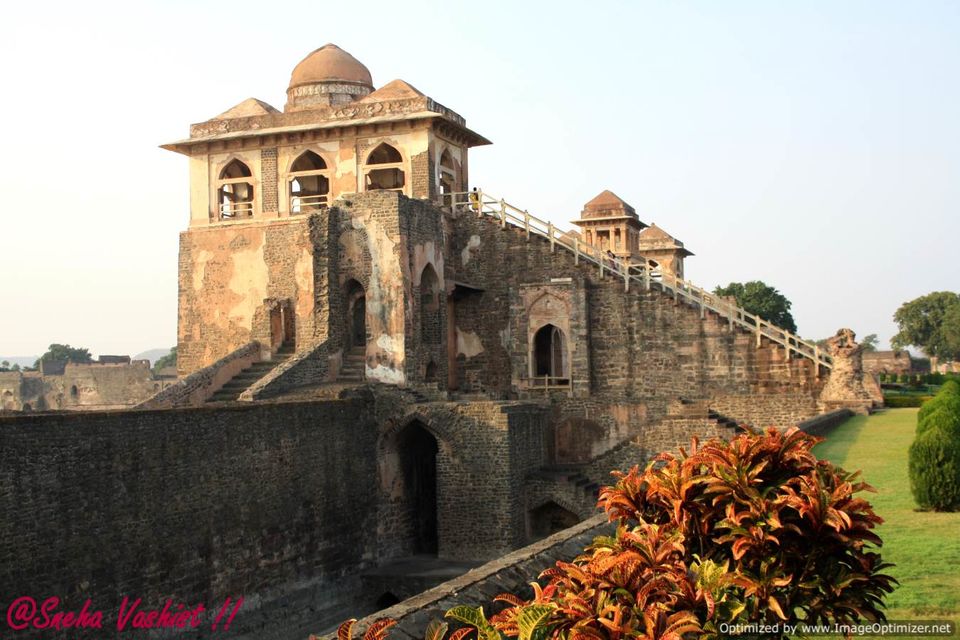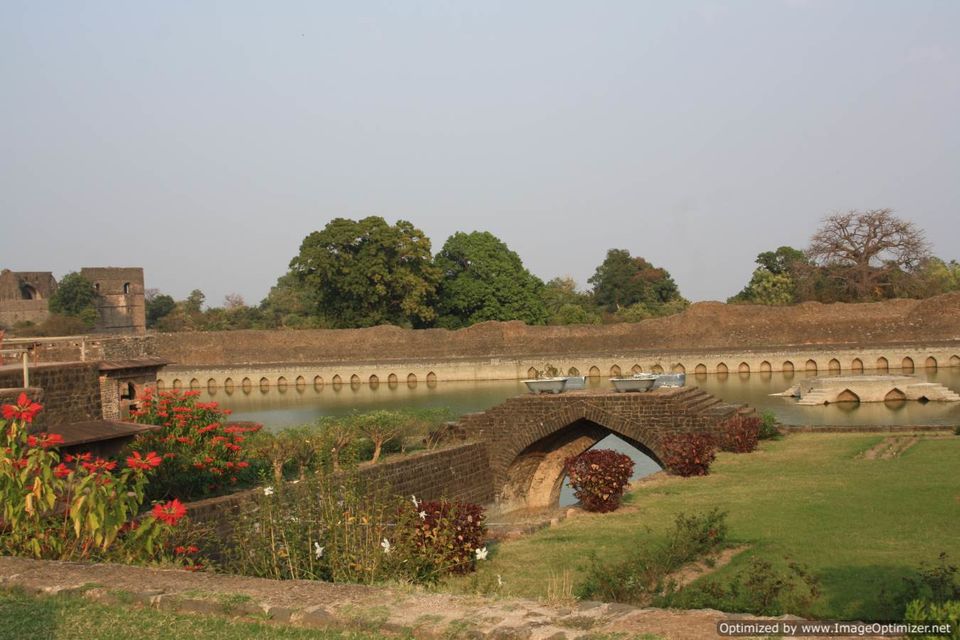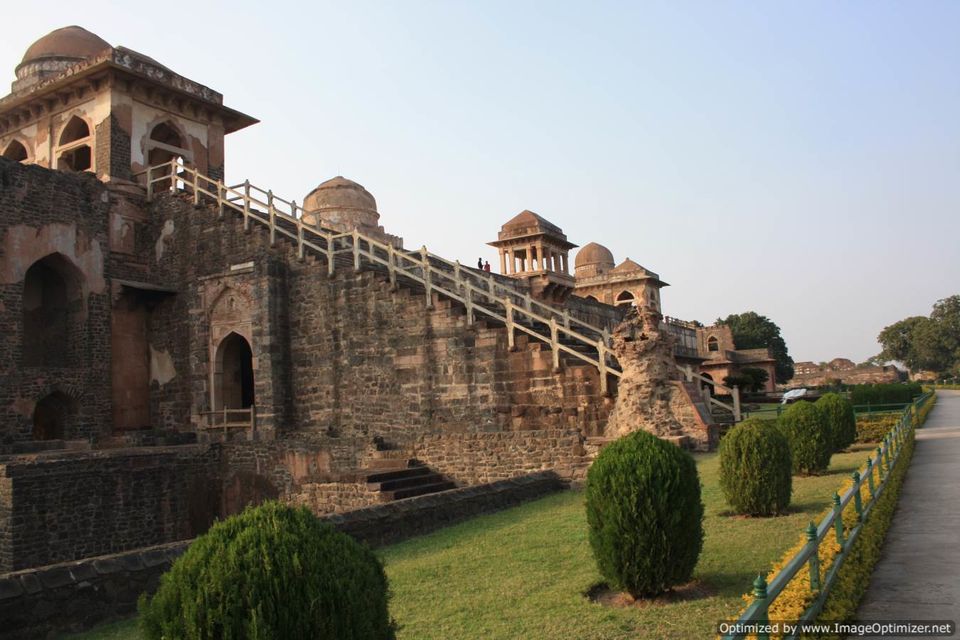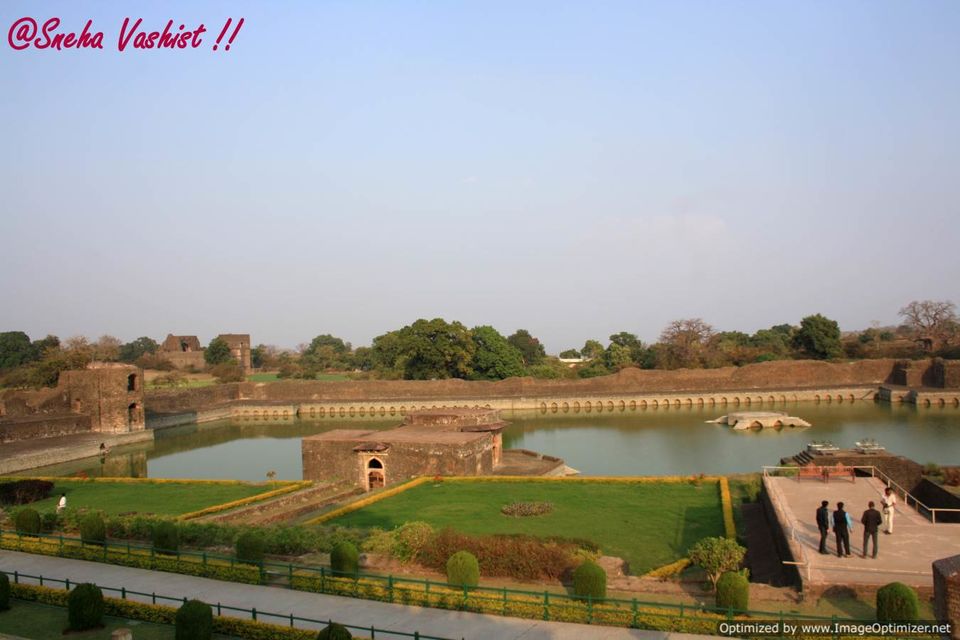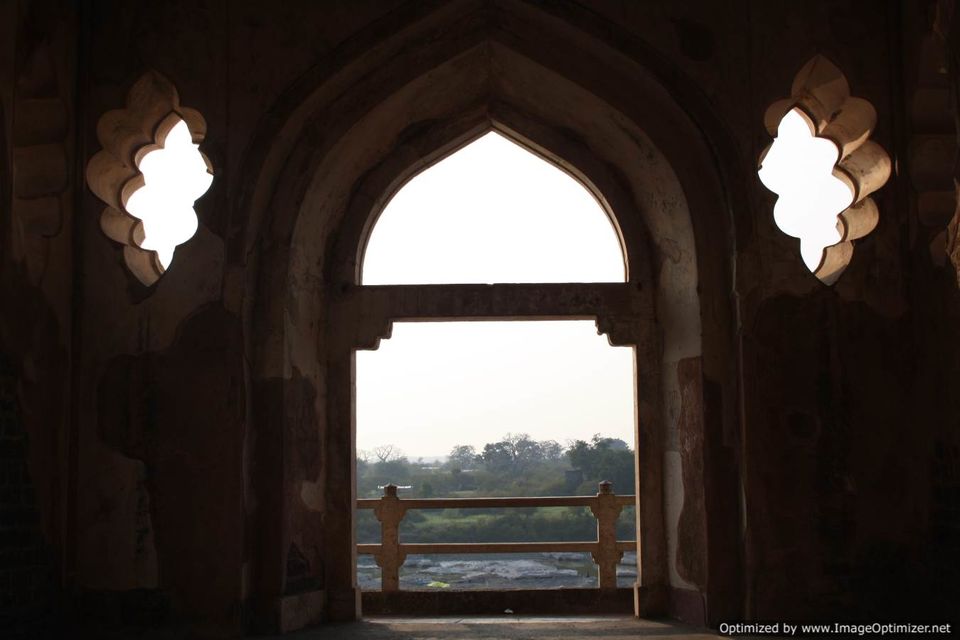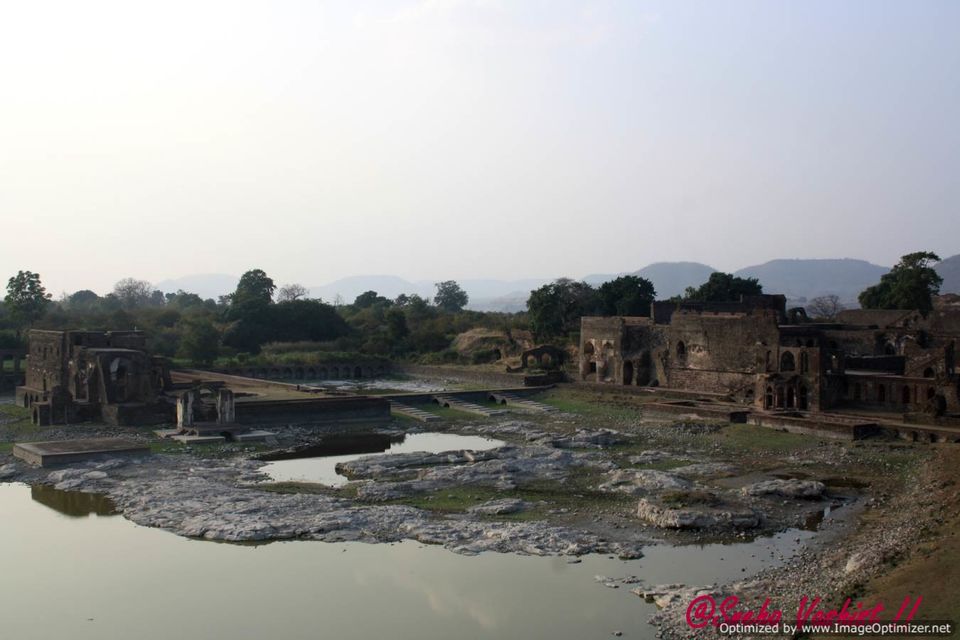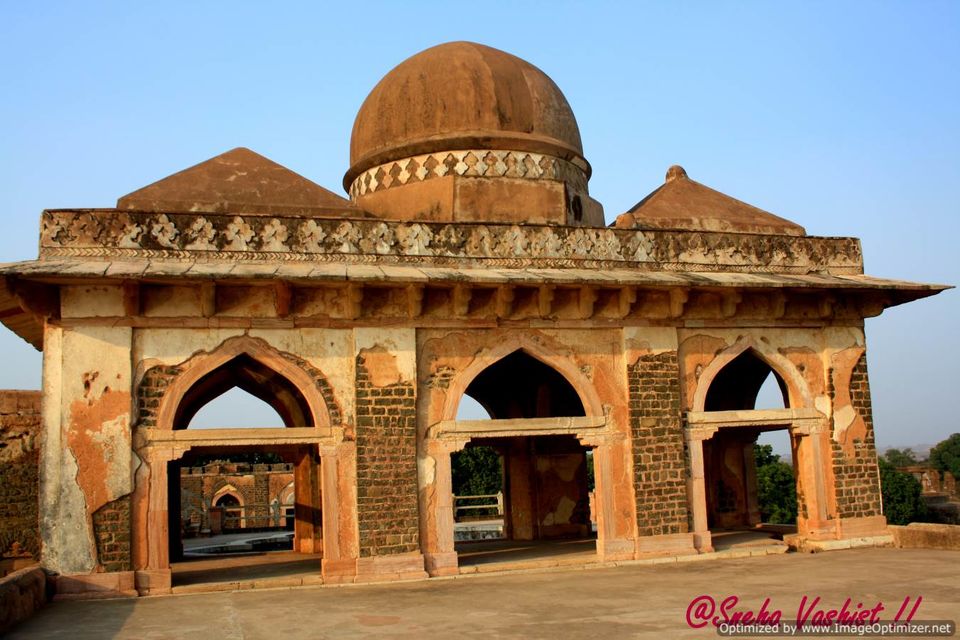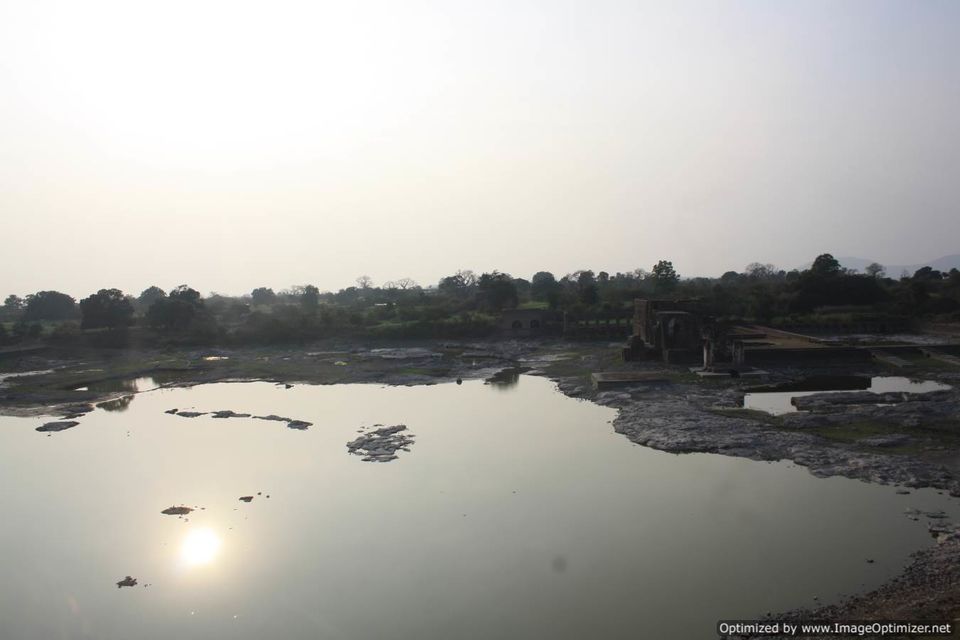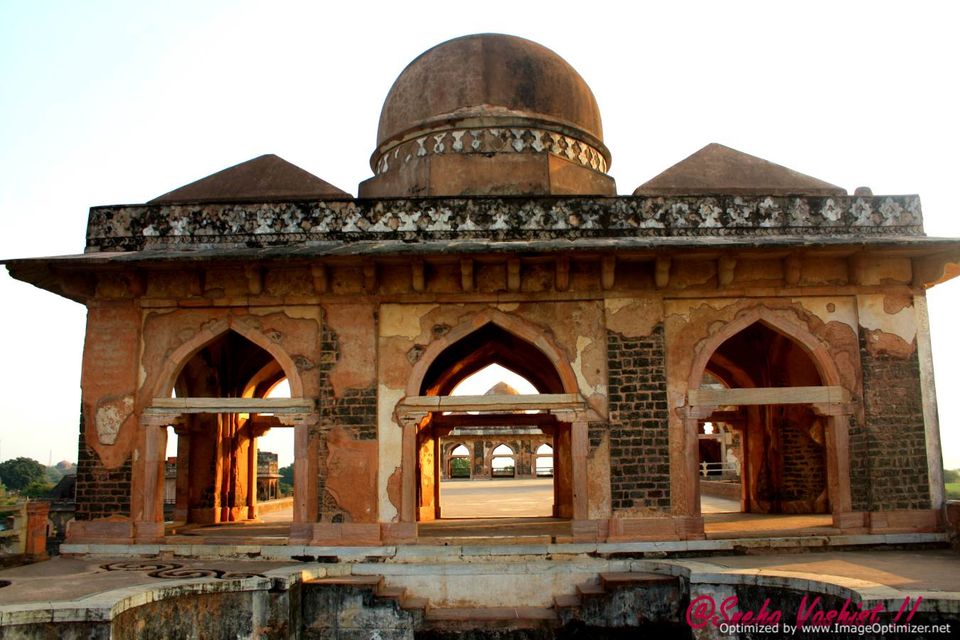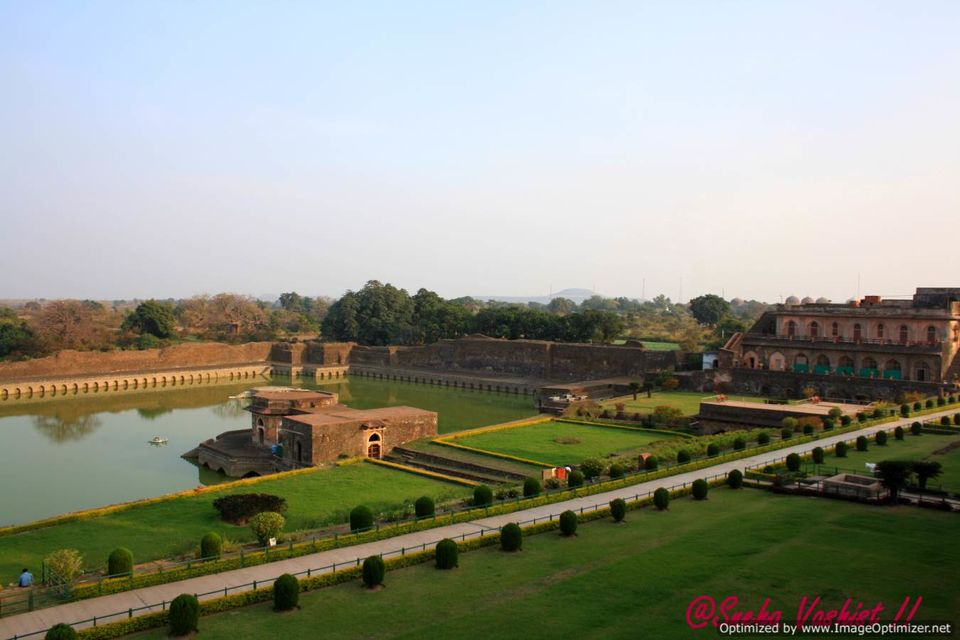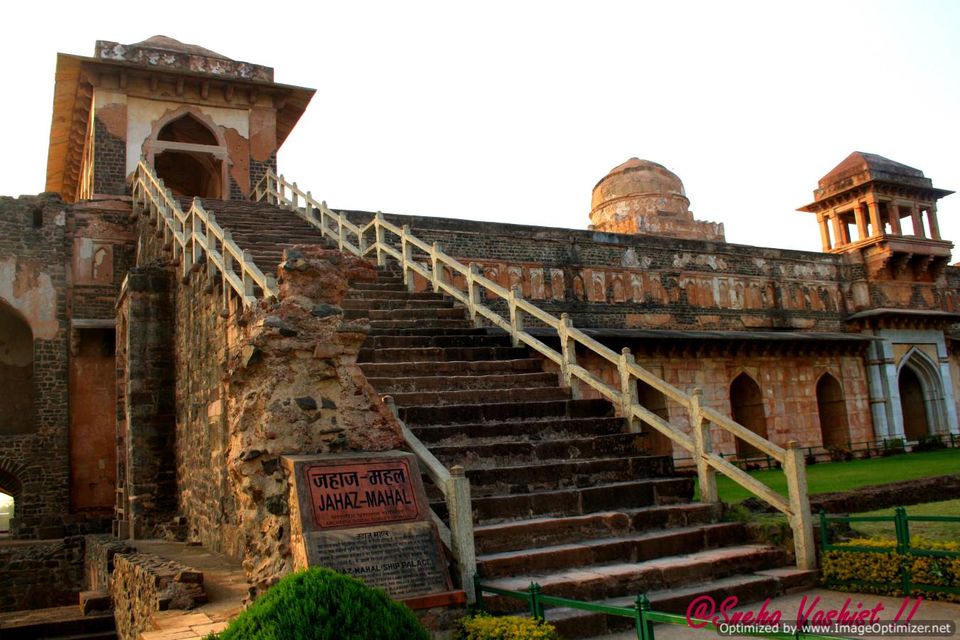 I am sure all of you would have seen the 'Hindustan Ka dil dekho' commercial which depicts the the diversities of excursions you can try in Madhya Pradesh, the heart of Incredible India. This trip of mine was inspired by that. The idea behind this trip was to explore few destinations close to my own city, Bhopal. Can be titled as 'A weekend getaway'. I was all set to head to Maheshwar, the Benaras of MP.
While doing my little research about the place, I was already awestruck with the beautiful aura that surrounded it. The plan was made with a friend of mine and in no time, I was already on my way to Indore from Bhopal on a Friday evening. And the journey was happily traversed eating poha jalebi on our way. The fondness of Poha jalebi runs in your blood if you belong to M.P. Even if you have tasted Poha before, snacking it in Indore is must. The varieties of sev namkeen, onion and lemon makes it a mouth watering delicacy. By 11 pm, we were already in Indore. The idea was to take a drive next morning to Maheshwar.
After two and a half hour's drive, I was in Maheshwar. Our driver told us a lot of interesting facts about this temple town. This town has been mentioned in the epic tales of Ramayan and Mahabharat. Rani Ahilya Bai Holkar of Indore, the queen of Malwa rekindled this town to its original grandeur.
According to the local tales, Ahilya Bai's husband died in a battle and she was about to perform sati when her father-in-law pleaded her to stop and help him run the kingdom. The town flourished during her reign and this lady of the royal family was instrumental in getting the craft of handloom weaving to Maheshwar. Maheshwar has been the weaving centre of handlooms since then and is famed and acclaimed for its Maheshwari saris across the country.
Cutting the long story short, the must see places in Maheshwar are - The Maheshwar fort, the temples, the handloom weaving centre, the ghats, the Rajgaddi and Rajwada. The best element is that all of this is a part of the fort.
I started my tour of Maheshwar with the life size statue of Rani Ahilya Bai that sits on a throne in the Rajgaddi within the Fort complex. Rajwada showcases the Queen's residence. Rajgaddi and Rajwada gives you a glimpse of how Queen's life would have been.
The mighty fort complex and the glorious temples inside the Maheshwar fort elegantly stand on the serene ghats of river Narmada. The scenic view is a delight for the soul. All you would want to do is to just sit back, relax and absorb the tranquil vibes you get on these ghats of the holy river. Let me give you a flavour of the dish I am talking about. Have a look at the pictures.
The fort and the various temples of Shiva inside the fort such as Kaleshwar, Rajeshwara, Vithaleshwara and Ahileshwar are spectacular structures of design. It would get difficult to remember the count of the Shiv linghams you can spot around the entire layout of the fort.

It was like a harmonious pleasure to feel the soothing breeze in my hair while sitting on the stairs of Narmada ghat and simply enjoy the tranquility around me. There was a cultural dance festival scheduled for the evening in the temple compound and it was pure bliss to see the flower decorations which made the place more soulful and spirited. The kind of energy that envelopes you at the ghats watching the cheerful and delighted faces of the children jumping into the river, the pilgrims and holy men sitting in silent meditation or the overjoyed voices of the school kids on their trip or the faces of the enthusiastic visitors trying to get the best shot possible just makes you feel so lively and light-headed at the same time. I almost swooned by sipping a glass of ice cold lemon water from a local hawker around the ghats and it added to the feel of my overall enjoyment.
After visiting the fort and then spending some quality time on the banks of the life giver Narmada, I was really looking forward to peek into the lives of the local weavers at the Rehwa Society handloom centre. The building is in the fort itself where majority of the weavers are women. One could hear the continuous clacking of the wooden looms as the weavers weave the fabric. On request to the manager, I got a chance to take a small tour at the centre, meet the workers, click pictures silently and put in my efforts to understand how do they weave these colorful threads and create something so magical which is renowned as Maheshwari cloth.
After taking a gleeful visit to the temple town of Maheshwar, I had surely made up my mind to knit the tana bana of my experience and my stories. Afterall, why do we travel ? I am sure everyone has their own reasons. But have you ever speculated what does it mean to you? Does travelling simply means sticking to the listed items on your itinerary? Does it imply to have a gala time with your family and friends? Does it mean to traverse the maximum destinations possible from the smallest inch of this location to that part of the world or has it solely become a medium of boasting around on the social platforms such as Facebook, Twitter, Instagram etc.? I consider that every individual knows the answer for self. For me, every single travel opens the door to a new understanding, unusual experiences and a brand new wisdom which makes me meet the better, redefined and rejuvenated version of my own self.
I haven't reached the climax yet. So, after stepping out of the Fort, in the middle of the afternoon, under the heat of the scorching sun, almost hungry, Cafe Laboos came across as a pretty tasteful escape. This cafe nestled in the beautiful walls of the fort has a decent enough menu to suffice your empty stomach. I stuffed myself with aaloo paranthas and a bottle of cold drink overhearing the conversations of few foreign visitors around me. I find it very interesting to understand how a tourist from a different land tries to perceive our rich culture and history. After relaxing for a while and shopping Maheshwari stoles and saris, I was on my way back to Indore. Indeed, it was a day well spent.
Back to Indore by evening, I relaxed at my relative's place and stepped out during night for snacking around at Sarafa market in Indore.One has to make a visit to this place. It tempts you and satisfies your food craving beyond imagination. This street comes to life during the night and it feels like any other time of the day. From the local Malwa delicacies like Garadu, Bhutta kiss to all kind of chat pakodis that exist like Tikki, pani poori, Chole bhature, dahi bhalle to Indian style street Chinese to irresistible sweets like malpua, gulab jamun, varities of halwa, doodh jalebi to what not. Believe it or not, back from Sarafa at midnight, I hogged on some more, a big tub of Chocolate icecream and then happily fell asleep.
Over few conversations over breakfast next morning with my cousin, I got to know a lot of stories about this another tourist attraction called Mandu nearby Indore and I was very ecstatic for this new excursion that was already planned in my head for the day.
All set with my gear to bear the heat , I was on my way to Mandu. My amusement was almost going hand in hand with the description of this place. All the sign boards on the road mentioned Mandu as 'The city of Joy'. Trust me, I was overjoyed with the idea and feel of entering this city of joy. I had heard a lot about the romance of Rani Roopmati and Baz Bahadur but I was absolutely unaware that the site I was about to witness was the one that witnessed their love blossom and also their tragic end.
There are a lot of places one must not miss in Mandu like-
Jami Masjid
Palace of Baz Bahadur
Roopmati's pavilion
Hindola Mahal
Jahaz Mahal
Hoshang Shah's Tomb
All these historical monuments are an amalgamation of Hindu and Afgani architecture.
So, I started my tour with Rani Roopmati's pavilion , later on proceeded to the fort and Jahaz Mahal and then roamed around the other sites taking a glimpse from outside.
Rani Roopmati's pavilion is located amidst the hills and has a composed and peace loving feel about it. I decided to hire a guide so that I could take a visit in the past. Pretty interesting guide and when he spoke, his voice echoed in the pavilion taking me into a flashback mode and my imagination rode full-speed on black horses.
Long story short, Baz Bahadur and Rani Roopmati's love blossomed over their love for music. While Roopmati was a great poetess and a melodious singer, Baz Bahdur was a talented musician and lyricist. When Mughals attacked Malwa, Baz Bahadur fled away. Roopmati consumed poison to save herself from any disgrace. I was awestruck with the way my guide narrated the entire tale. He had some real talent and that was pretty impressive !! After the tour, I took time to sit back and enjoy the beauty around me and click few pictures so that my camera could also get its share of delight.
Its a mesmerizing view from the top. Also, if you are an adventure junkie, you can try paragliding in Mandu for pumping up your adrenalin levels and if you are a peace lover, this place offers tranquility to your mind and soul. In short, One stop shop for any kind of zone you feel like dwelling in.
I absorbed as much as I could from the place and then headed to my next stop, Jahaz Mahal.
On my way to Jahaz Mahal, I met these cute kidos and few langoors. Their captivating smiles, their flying energies truly overwhelmed me with joy.
Jahaz Mahal is one of those marvelous architectures that looks like a ship floating in water built between the two artificial lakes.

By around 6 in the evening, I almost covered all the sites I had planned and after a cup of hot tea and few packets of chips from a small shop, I was on my way back to Indore.
Thinking about how it all gets started and how it all ends, I feel its just a matter of innate madness and deep seated pursuit of euphoria and contentment that makes you ready for every small and big journeys you take in life. This journey though of minuscule size was a complete sizable refreshing package, full of parcels of immense excitement and packets full of vibrant energies.
I would just say -
Take out time from your time and travel.
Travel to explore, to wander, to get lost and to be found.
Travel solo, travel in groups, travel whichever way you want.
Don't go by the rules, there aren't any defined.
Let your wild spirit fly, let your imaginative wings flutter !
Take out time from your time and travel,
To break all the clutter !