The spotlight steers clear of Orchha as it bathes Gwalior and Khajuraho in its sheen. Nestled close to Jhansi, Orchha is a radiant archaic town that is overlooked more often than it is explored. On my visit to the town in 2020, I was left enamoured by the rich history and culture that quietly bedazzle Orchha. However, Orchha offered me one sight that I can never forget— a lone Madagascar tree!
The legend of the Baobab Tree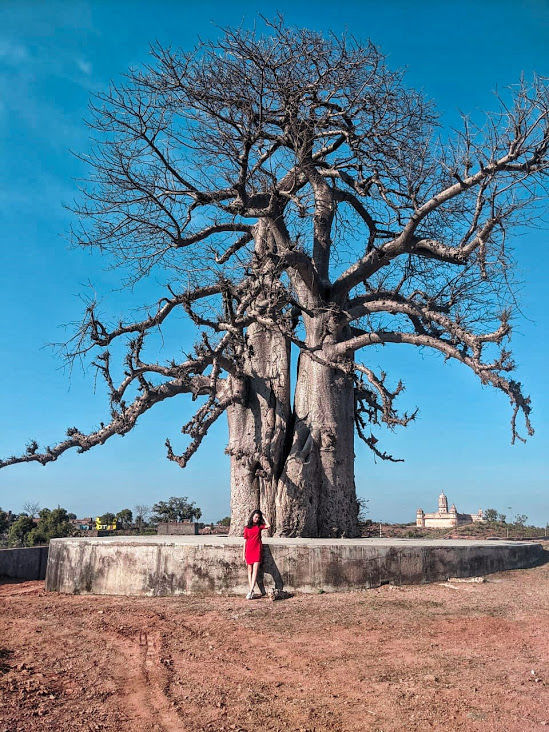 The sheer enormity of the Baobab tree is more than enough to leave you surprised, however, it is the folklore around it that is even more interesting. It is said that the Baobab Tree is one of the world's most ancient trees that came into existence even before the continental drift.
The locals of Orchha believe that the tree was brought to India by the Mughals five hundred years ago. Another popular myth suggests that Lord Krishna went to Africa and brought back Baobab seeds with himself. Whereas, others believe that when gods and demons churned the oceans, the Baobab tree was one the nine jewels that emerged out of them.
It is interesting to note that the origins of the Baobab Tree are contested, however, it is most commonly found in Tanzania, West Africa. Apart from this wondrous Boabab in Orchha, Gujarat, Maharashtra Chennai also boast of this prehistoric tree.
The Baobab Tree gleaming like a gem by night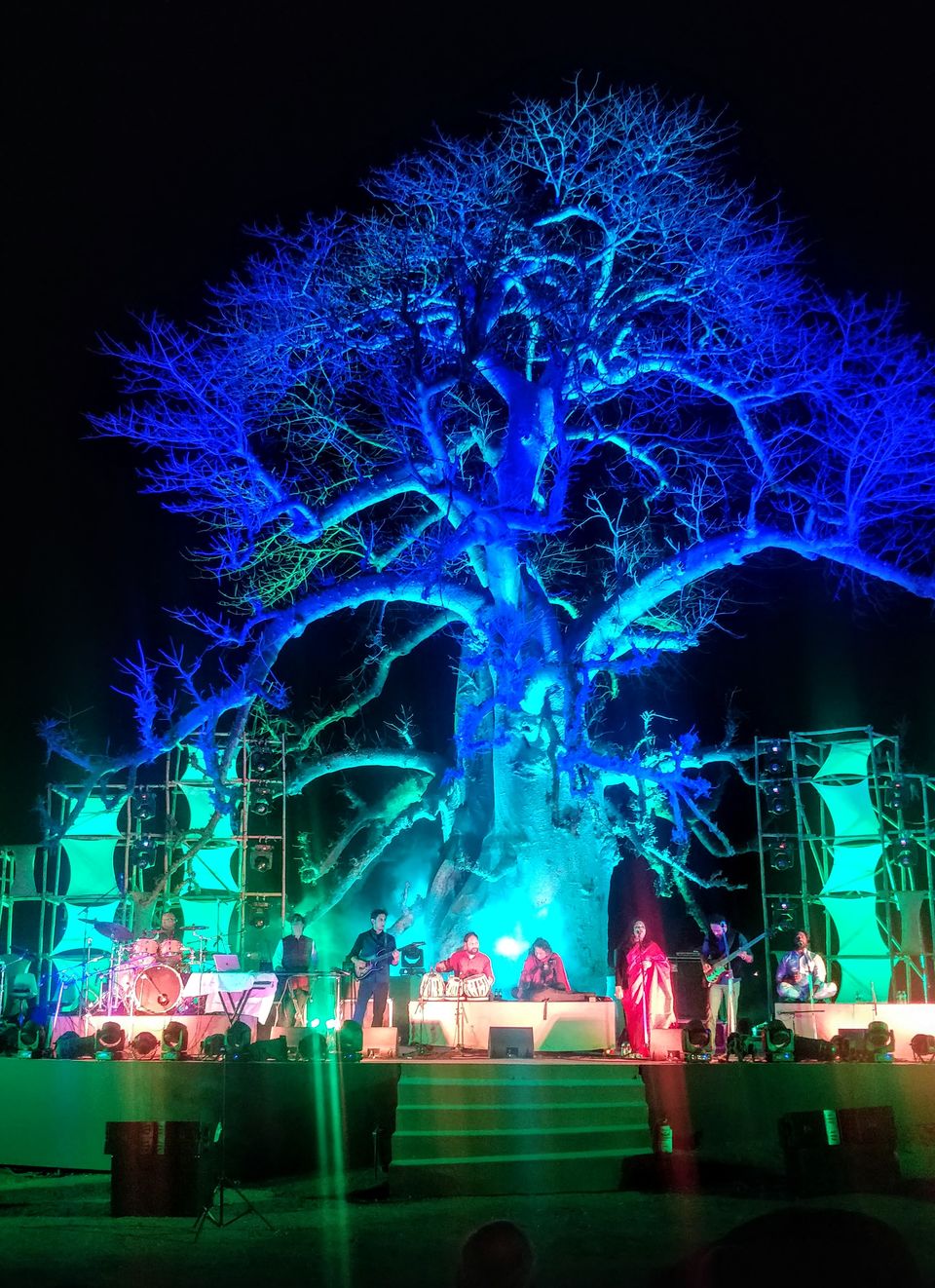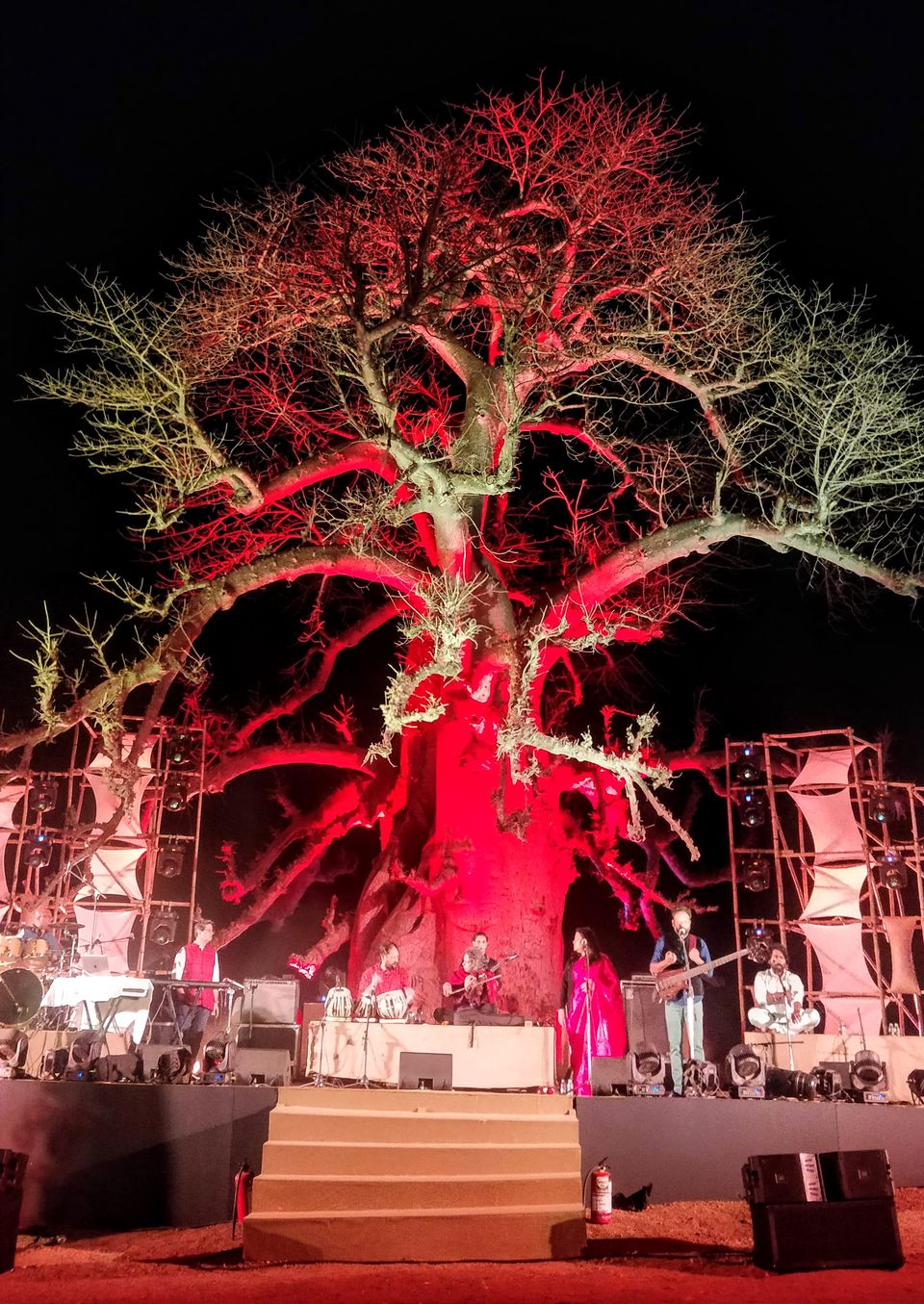 I was fortunate enough to have attended 'Namaste Orchha', a festival that celebrates the beauty of Orchha as a tourist destination. The Baobab Tree served as a backdrop for one of the most spectacular nights at the festival! Music maestros such as Mrigya (an Indian World Fusion band), Sukriti Sen Bhattacharya and the very pioneers of rock music— Indian Ocean stood under the Baobab for a night of rhythms and revelry.
My tryst with Orchha proved to me that even the most obscure nooks of India offer spectacular sights like nothing else in the world! Have you witnessed a Boabab Tree in India? Tell me where in the comment section below!
This August, Tripoto is celebrating the beauty of India. Check out 'Mera Shandar Bharat' - Safar Anokhey India Ka' to explore all that makes us proud of our country.
You too can tell us the places you have discovered in Shandar Bharat, simply create a trip here and take your story to millions of travellers!