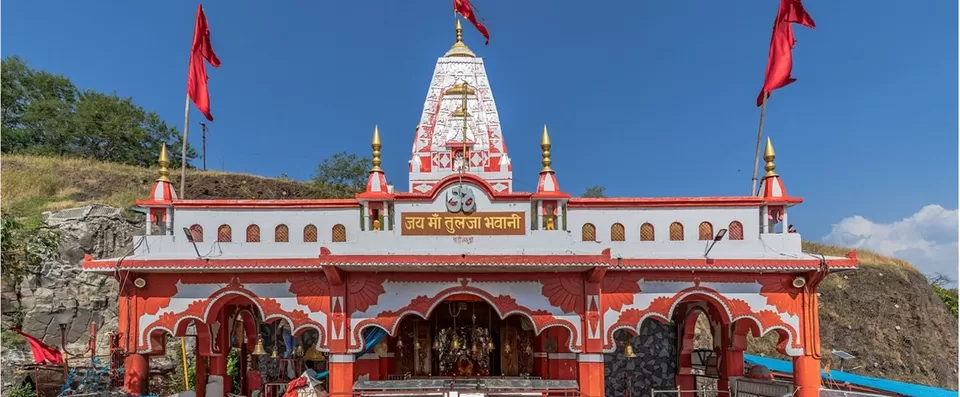 Travel around Madhya Pradesh during Navratri, seek blessings and enjoy the divine prayers at the gorgeously decorated temples.During the nine-day festival of Navratri, devotees from far and wide flock to these wonderful temples to pay respect to Goddess and witness the festivity. Sharing some of the popular temples which observe a huge gathering of followers during these pious days.
Maa Sharda Devi Temple, Maihar, Madhya Pradesh
Maihar in Satna district is undoubtedly one of the holiest pilgrim spots in Madhya Pradesh. Perched atop Trikuta hill, the temple enshrines the idol of goddess Sharda. It is believed that when Lord Shiva was holding the body of MaaSati, her necklace fell at the same place, hence the location was named 'Maihar'. It is celebrated as one of the 52 Shaktipeeths, thus quite popular among the devotees, especially during the Navratri. Head to this pleasant temple to seek the blessings of goddess.
Datia
Datia is dotted with so many beautiful temples and much referred for its Shaktipeeth called PeetambharaPeeth. It treasures two of the ten Mahavidyas, Dhumavati, and Baglamukhi which are the main attraction in the town. The place is generally swarmed by the followers on Saturdays and during Navratri. Apart from the main shrine, the complex bestows many other small temples dedicated to other deities including the Lord Hanuman, Parshuram and KalBhairav which you can pay a visit to.
Salkanpur
Located just an hour away from Bhopal, Salkanpur Temple dedicated to Bijasan Maais flocked by the supporters throughout the year. It's a perfect place to offer prayers and enjoy a picnic at the open premises with your family.Because the temple building is built on a hillock, you can enjoy breath-taking views of mountains, lush green fields, and forest around. The shrine can be reached via stairs, ropeway, shared jeep and personal car too. So, set out on a journey to this amazing place during Navratri days as it turns into a sacred paradise.
Dewas
Immerse in the spirit of Navratri by visiting the Maa Tulja and Maa Chamunda temple in Dewas, a town which is well connected to two of the major cities in Madhya Pradesh - Bhopal & Indore. Perched on the small hill called 'DewasTekri', these divine shrines can be reached via ropeway or stairs. Come, offer prayers to the goddess during the heavenly nine-day fest.
For complete peace of mind, explore these divine temples on the occasion of Navratri across the state and witness the beautiful flower decoration, vibrant lights & divine aartis being performed in the most magical way!
Source URL- https://www.mptourism.com/top-4-temples-visit-during-navratri-mp.html