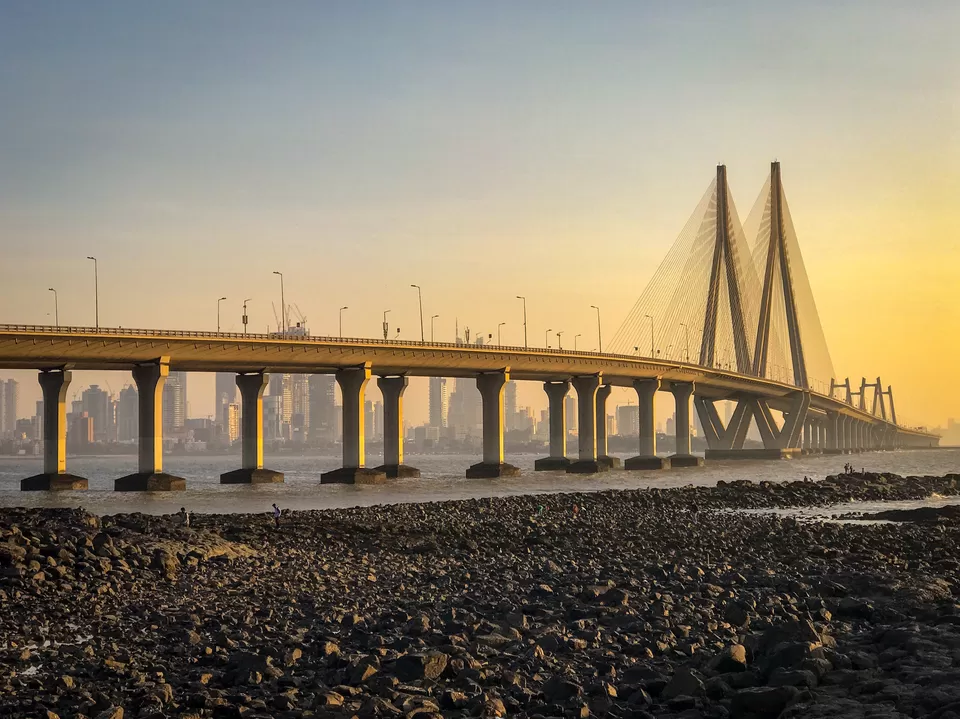 As we search and crave for offbeat experiences in and around the city we live in or come for a visit, here is one such place which is otherwise known as "The City That Never Sleeps". With an excess of pubs and eating places, but not too many unknown spaces to explore, people of the city are always looking for something different and that is exactly what we are here to share with you!
1. Drive A Boat On Pawna Lake
Pawna or Pavana Lake in Lonavala which is a reservoir turned artificial lake is one of the most searched boating places that is close to Mumbai. Pawna Boat Club offers kayaking, pedal boating and motorboat ride on the lake.
There are a lot of boating and camping sites that offer a variety of activities on Pawna Lake
Boating Timing:
8 am to 6 pm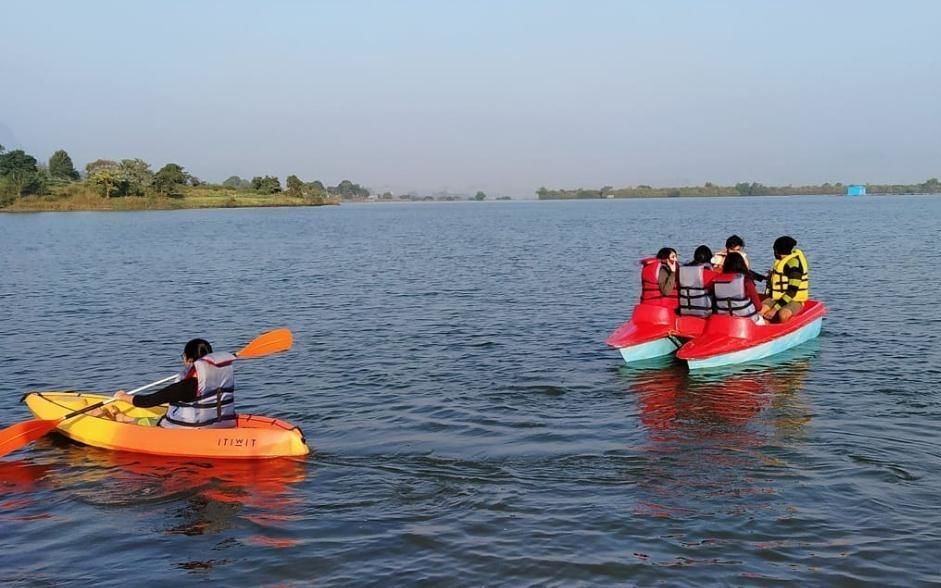 2. Visit Mumbai's First Turkish Hammam
Located 2 hrs away from Mumbai in Panvel, off the Mumbai-Pune Expressway, right in the foothills of the Sahyadri Mountains lies the luxury Spa Resort of Shilp Wellness – India's first traditional Turkish Hammam!!
Packages Offered:
• Turkish Hammam
- Duration: 120 minutes
- Cost Excluding GST: INR 7,000 (Weekday),
INR 7,500 (Weekend)
• Moroccan Hammam
- Duration: 120 minutes
- Cost Excluding GST: INR 6,000 (Weekday),
INR 6,500 (Weekend)
• Rhassoul
- Duration: 120 minutes
- Cost Excluding GST: INR 5,500 (Weekday),
INR 6,500 (Weekend)
• The Shilp Serenity
- Duration: 120 minutes
- Cost Excluding GST: INR 5,500 (Weekday),
INR 6,500 (Weekend)
• The Shilp Escapade
- Duration: 120 minutes
- Cost Excluding GST: INR 5,500 (Weekday),
INR 6,500 (Weekend)
• Halotherapy (Salt Therapy)
- Duration: 120 minutes
- Cost Excluding GST: INR 5,000 (Weekday),
INR 5,500 (Weekend)
Facilities offered apart from hammam and halotherapy
• Hot Sand Room
• Hydrotherapy
• Serenity garden
• Quartz Therapy
3. Take A Boat Ride To A Private Island Resort
Maharashtra's first private island resort called The Canary Island Resort and Spa is a luxury property, situated amidst a 100-acre private island on the Salter Lake in Lonavala. Redefining the concept of hospitality, and featuring 26 uber luxe cottages and chalets, a gourmet restaurant, a swimming pool and a beach bar, this opulent property can be accessed by a luxury boat service that is managed by the resort.
4. Enjoy An Aerial Tour Of The City Of Dreams
Experience the bird's eye view of Mumbai from 1000 feet in the sky!! The joyride can be booked for 15, 20, 30 and 60 minutes and covers the northern and eastern parts of Mumbai. There are various agencies offering this unique experience and you might need to filter out good ones. One such is Accretion Aviation.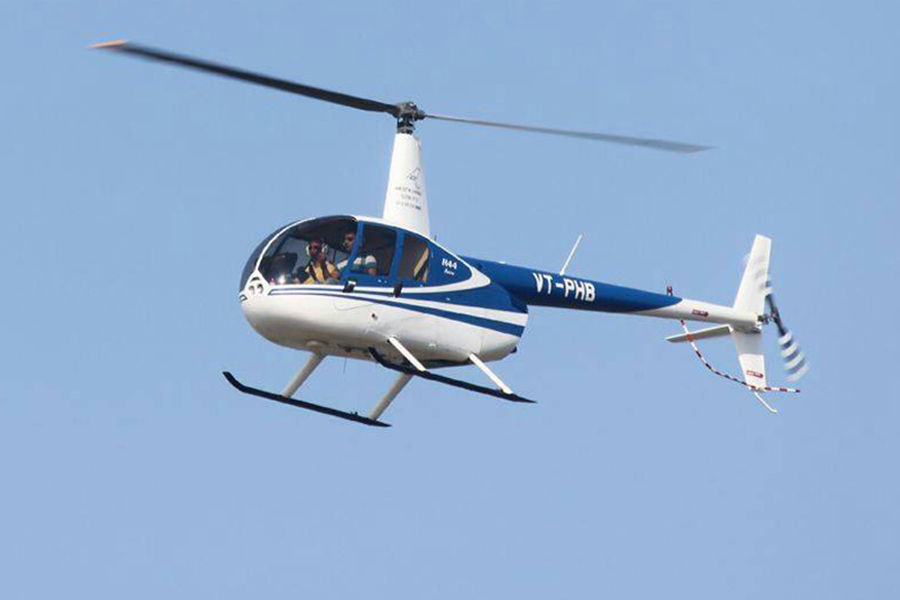 5. Picnic set-up by the river
Just 2.5 hrs away from the cacophony of Mumbai, one can experience the serenity of nature with Birdsong, Karjat, a 4BHK riverside villa that allows you a breath of fresh air with a slice of quiet!! A property where you can not only swim under the clear blue sky, be mesmerized by the hills surrounding the space but also sit with a picnic basket and re-visit the childhood memories of a memorable picnic day.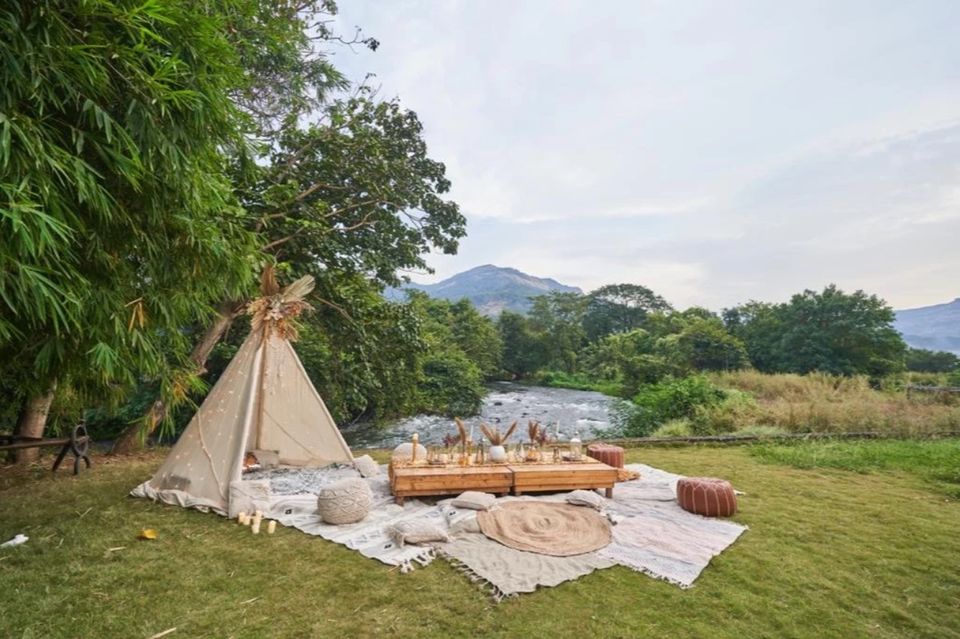 6. Sail over the sea at sunset
For parties or for a romantic day or for a family outing, there are a lot of yachts available for hire in Mumbai. The rental starts from 7am and continue till 8 pm. Advisable to rent for 2 hrs out of which the time spent on the yacht would be 1 hr and 30 mins, the yacht leaves from the iconic Gateway of India.
The price/yacht starts from INR 3,500 and goes up to INR 20,000 for 2 hrs.
Quite a few portals are available through which the yachts can be booked. One of them is shared below.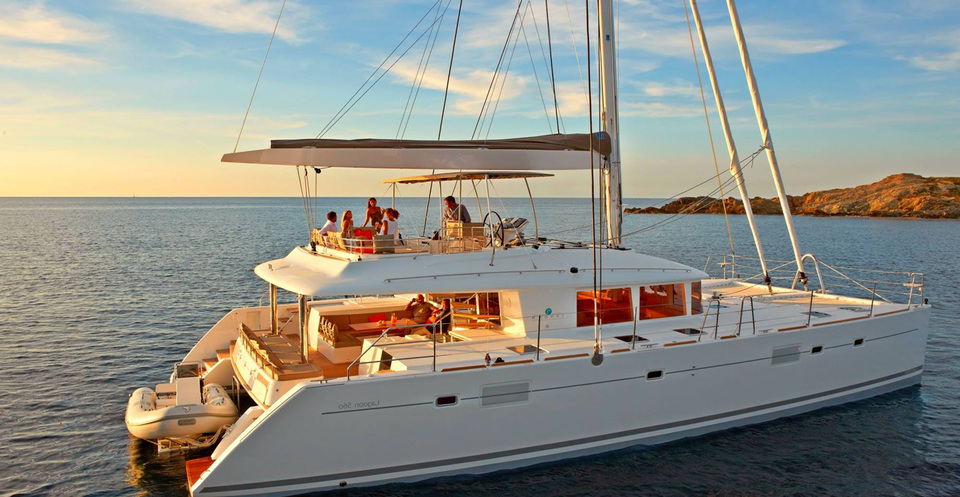 7. Take a private flight to India's first fly in resort
Aero Village in Panheli is India's First Fly-In Resort that sends a charter plane to pick up their patrons from Juhu Airport and ferry them to Aero Village at an elevation of 1,200 feet from sea level. This is a short 25–45-minute flight from Mumbai.
8. Go River Rafting at Kolad
Just 3 hrs away from Mumbai lies a village in the Raigad district of Maharashtra, called Kolad, that is known for its picturesque vista and white-water river rafting. Not as well-known as the rafting in Rishikesh or Dandeli, Kolad is Maharashtra's rafting call that is closer to Pune and Mumbai. And its worth every penny. Although not as long as Rishikesh, the stretch of the Kundalika River, where the rafting takes place is around 12 kms long with striking rapids.
The rafting starts at 7:45 am and the cost starts from INR 1,200 but depends on the different water sports agencies.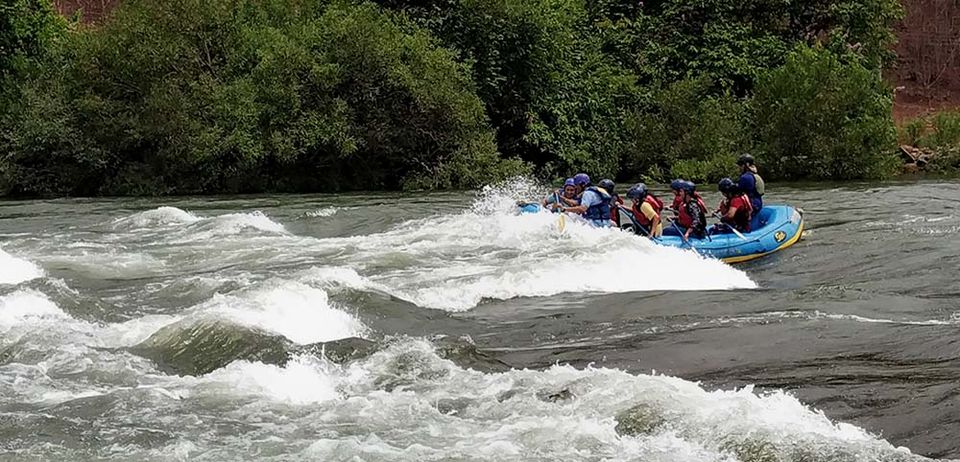 9. Go On A Wine Tasting Tour At Sula Vinyards
One of the most sustainable wine businesses in the world, Sula Wines is around 180 kms from Mumbai and located in Nashik. You not only get to taste the wines here but also stay there or opt for a tour.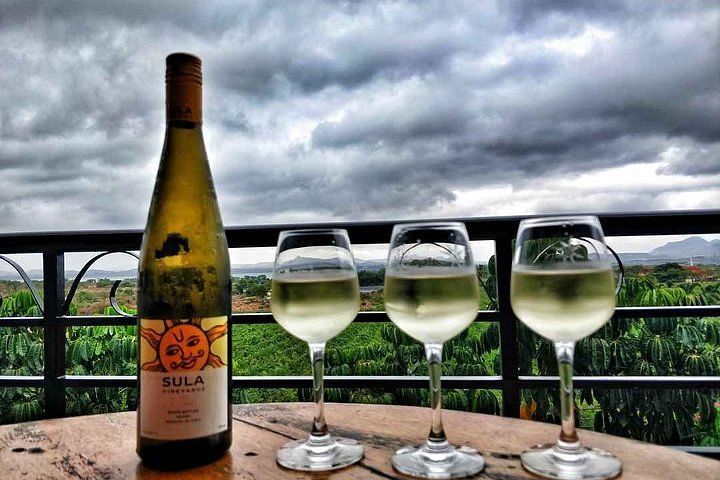 10. Book a Float Tank
Also known as the Sensory Deprivation Tank, which is filled with 800 kg of Epsom salt and 2000 litres of water and kept suitable for skin temperature. Here one floats at zero gravity that is sure to relax the muscles and calm one's nerves. There are two places that offer this rejuvenating experience – 1000 Petals and Liquid Sanctuary.
Book here:
11. Watch theatre At The only Surviving Opera House in India
Known to be India's only surviving opera house, this space exudes old European vibes with its vintage baroque style of European and old Indian architecture. The building that was inaugurated by King George V in 1911 still holds traditional dances, plays and recitals. Located at Charni Road, near Girgaun Chowpatty beach this structure is a reminder of the old-world charm of a bygone era.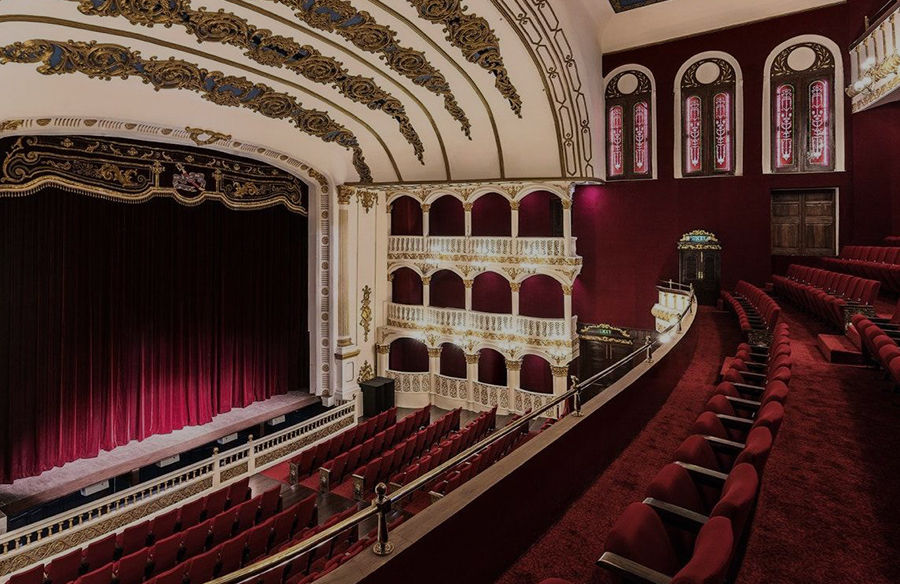 12. Stay In A 200-year-Old Portuguese Era Bungalow in KhotachiWadi
Mumbai has always been home to the East Indian community since it was a cluster of 7 islands and in Khotachiwadi is a hamlet in Girgaon where you will find their impressions (now a lot lesser than it used to be). With colourful bungalows, guitar-playing locals and food this place reflects the old Portuguese style of living and a reminder of Goa. Here lies the well-maintained Ferreira House which is owned by a local fashion designer called James Ferreira and is turned into a homestay.
Book here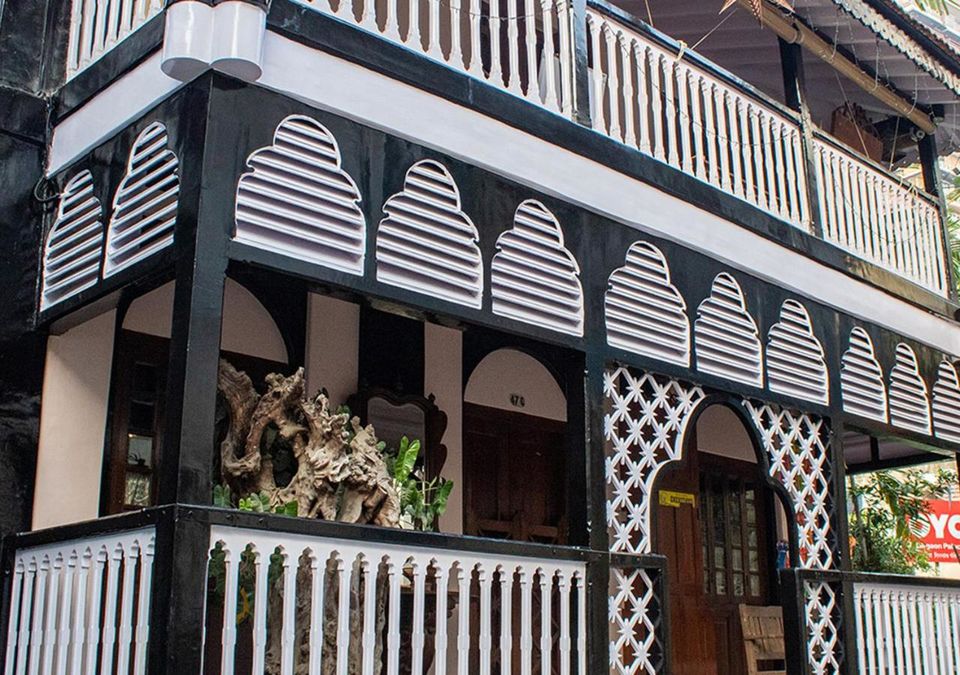 13. Visit Mutton Road For Some Vintage Shopping
Not a name known even to Mumbaikars, this place is named after mutton market in British era but now that is associated with "stolen goods and antiquities". Mutton Road is near Mohammad Ali Road where you will find original 'His Masters Voice' gramophones, German gramophones, gramophone records and many more classics.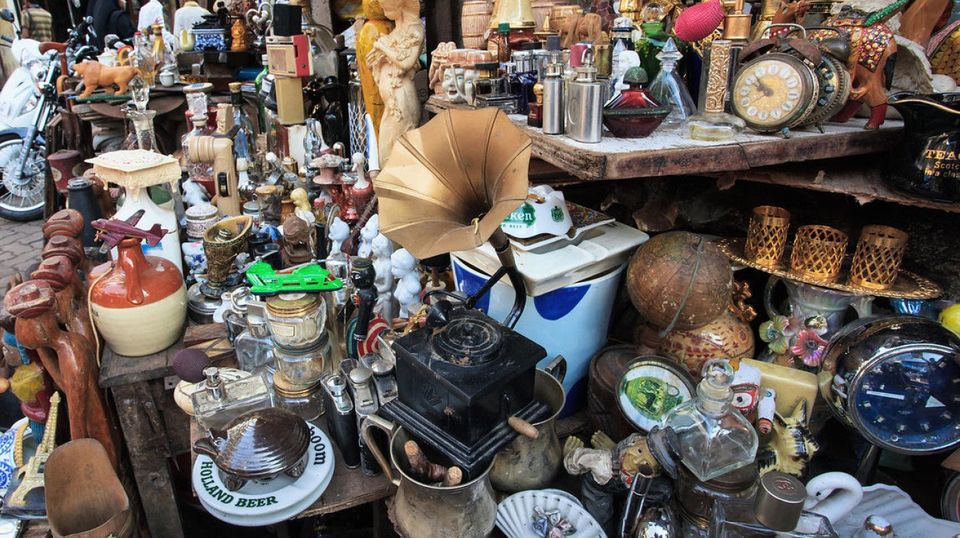 14. Experience Lucia Light Therapy
Lucia Light Therapy is a neurostimulator that helps the brain to achieve a semi-conscious state where the mind becomes free offering uninhibited visions along with lucidity in one's thoughts, feelings and life.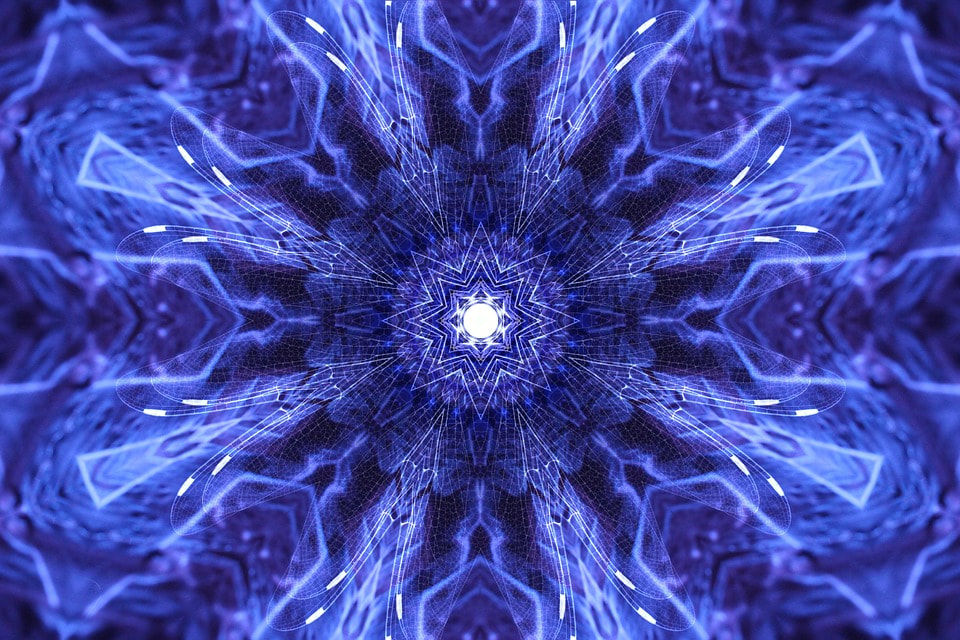 15. Take A Tour Of South Mumbai In the Open Air Bus By MTDC
MTDC otherwise known as MTDC (Maharashtra Tourism Development Corporation) conducts one-hour open air vintage bus tour on Nilambar - a double decker bus. It covers around 16 to 17 heritage structures and iconic buildings of South Mumbai. A guided tour, where the guide speaks in both English and Hindi is appropriate for all age groups.
The ticket can be pre-booked at the nearest MTDC counter near Gateway of India, (MTDC Reservation Counter No 7, Gateway of India).
Two available slots are:
• 7:00 pm to 8:00 pm
• 8:15 pm to 9:15 pm (Every Saturday & Sunday ).
Cost:
• Upper Deck: INR 180/ per head and
• Lower Deck: INR 60 per head (above 3 years full fare).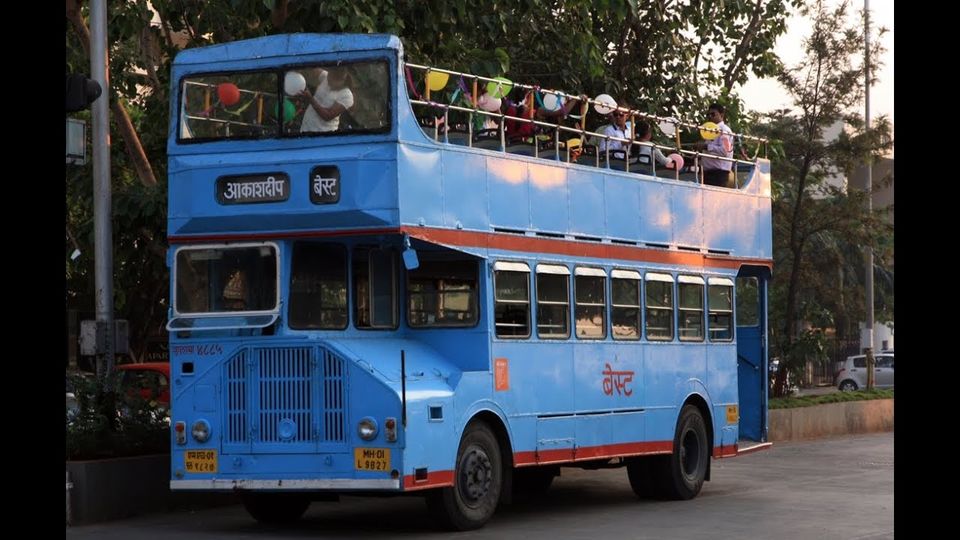 16. Visit A Parsi Café
Nothing beats a good, finger-licking portion of Parsi (Persian) food. With a good population of Parsis in Mumbai, there are quite a few Parsi outlets but only a few are present that has lived through decades and serves authentic Parsi cuisine.
Britannia & Co. and Jimmy Boy are the known Parsi food joints that are authentic.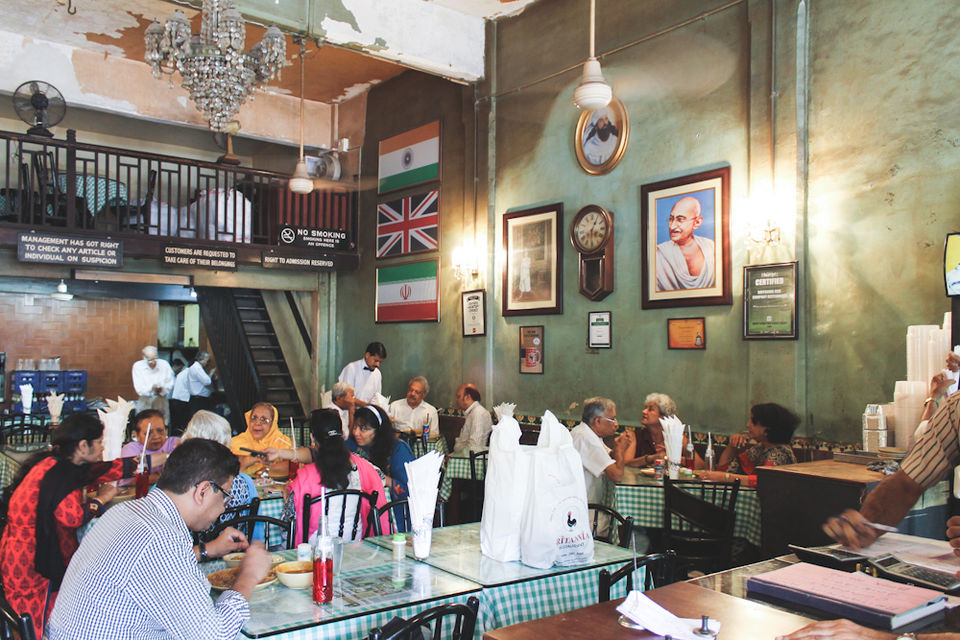 17. Get To Know Mumbai's Very Own Indigenous Warli Tribe
A day with Mumbai's indigenous tribe – The Warlis, who live inside Sanjay Gandhi National Park. Known for their artwork which pictorially depicts the usual things in life and other day-to-day activities, the co-founder of Hallu Hallu that takes tourists on Warli walks, is also a part of the Warli tribe. His name is Dinesh.
Check them out here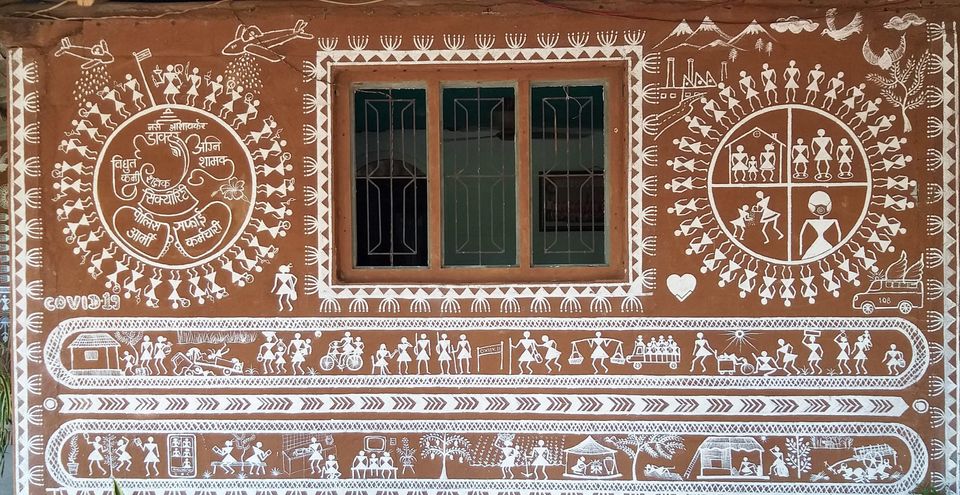 18. Devour Rice-Less Biriyani In Bohri Moholla
Stunned?? So was I when I had first heard of it. Made with Colocasia leaves and buff meat where the meat is slow cooked in spices and the leaves are later added, this is a unique rice-less biriyani that is sold by a small farsan shop called Firzon Farsan that is located in Bohri Moholla. The biryani is called Patrel Biriyani that is available at the shop from 11 am onwards.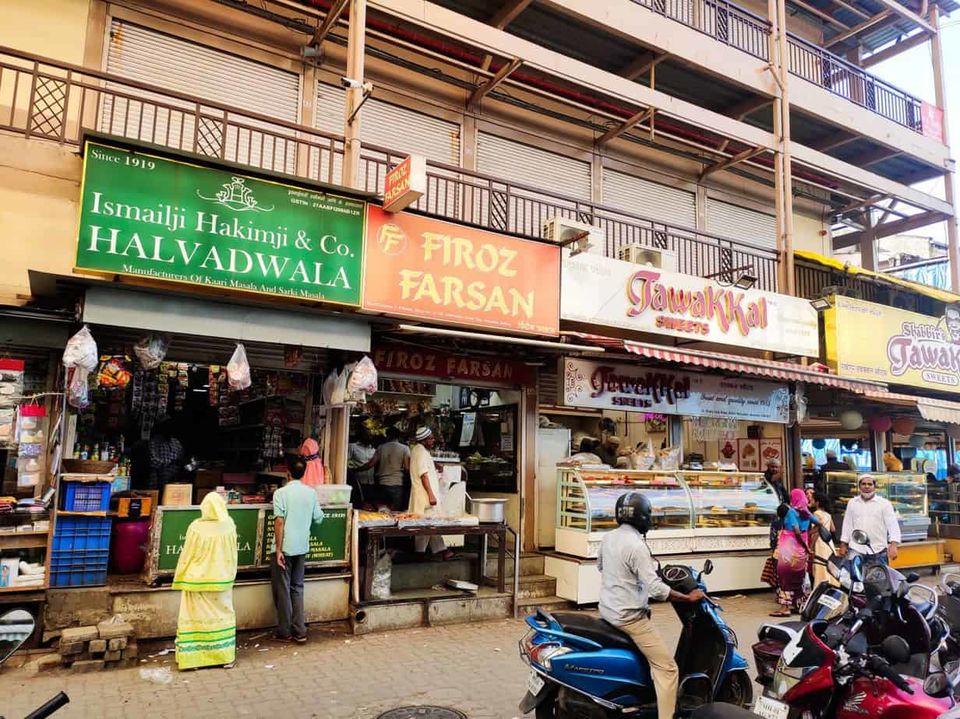 19. Visit The Bollywood Themed Park In Karjat
One of a kind theme park, located in Karjat which is close to 2 hrs and 15 mins from Mumbai. Spread across 52 acres this is a unique place that can be visited by people of all age groups.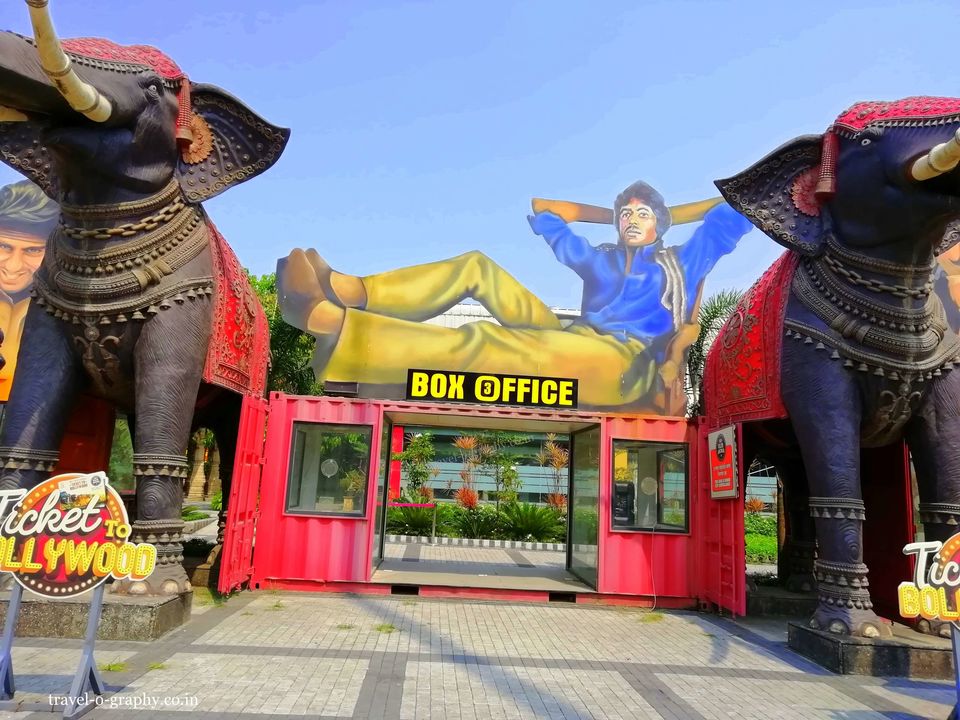 20. Stay In A Hobbit-Styled New Zealand Home At Murbad
Amazed at having a piece of New Zealand in the rustic setting of Murbad, Maharashtra? We aren't kidding. Located around 2.5 hrs from Mumbai, AsanjA Titaly under SaffronStays is the first of its kind, unique earth-shelter with a 360° view of the Sahyadri Hills.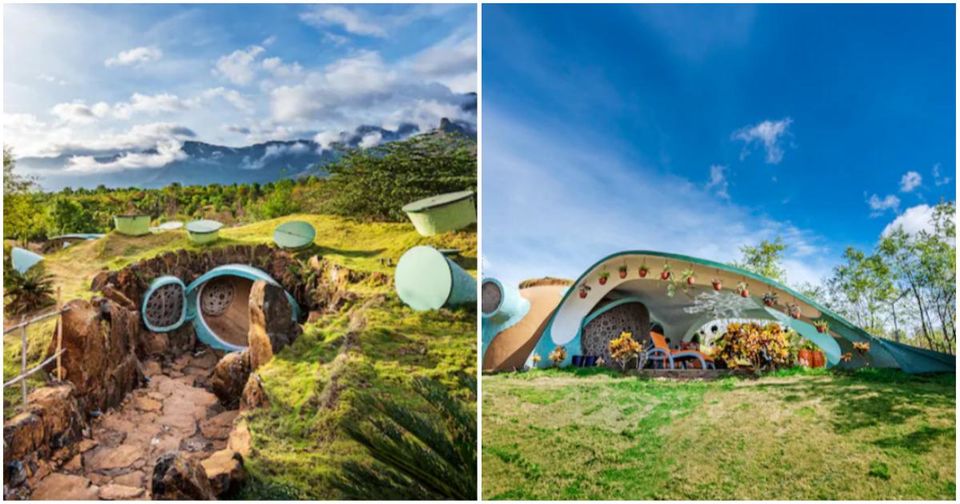 These unique experiences that one can indulge in, when in the "City of Dreams" are literally one of a kind which can be experienced by both the locals and also the tourists who seek the unusual!
To know more about the things that one can do under INR 300 in Mumbai read here.
Think we missed out on something? Tell us about it in the comments below. Or write about it here on Tripoto and earn Tripoto Credits!
And be a part of the largest online community of travellers on Tripoto's Facebook page!